OK, I'm the first one to admit that this outfit isn't quite warm enough for the time of year. But the show must go on! Consider this some inspiration for spring.
I don't wear red often, but when I do, I apparently like to go all the way! Here are some handy tips if you don't know how to wear red:
1. Wear different hues of red but balance out with neutrals (like the outfit I'm wearing today)
2. Combine a red blazer with simple white tee, boyfriend jeans and heels (example here)
3. Never underestimate the power of a red dress. But please do make sure that it's not too short nor too tight. With red it's easy to go wrong.
4. Colour block with navy like I did in this American Girl outfit.
5. Red with white is always a success. Proof found here and here
Scroll down all the way below for outfit details and don't forget to leave a comment.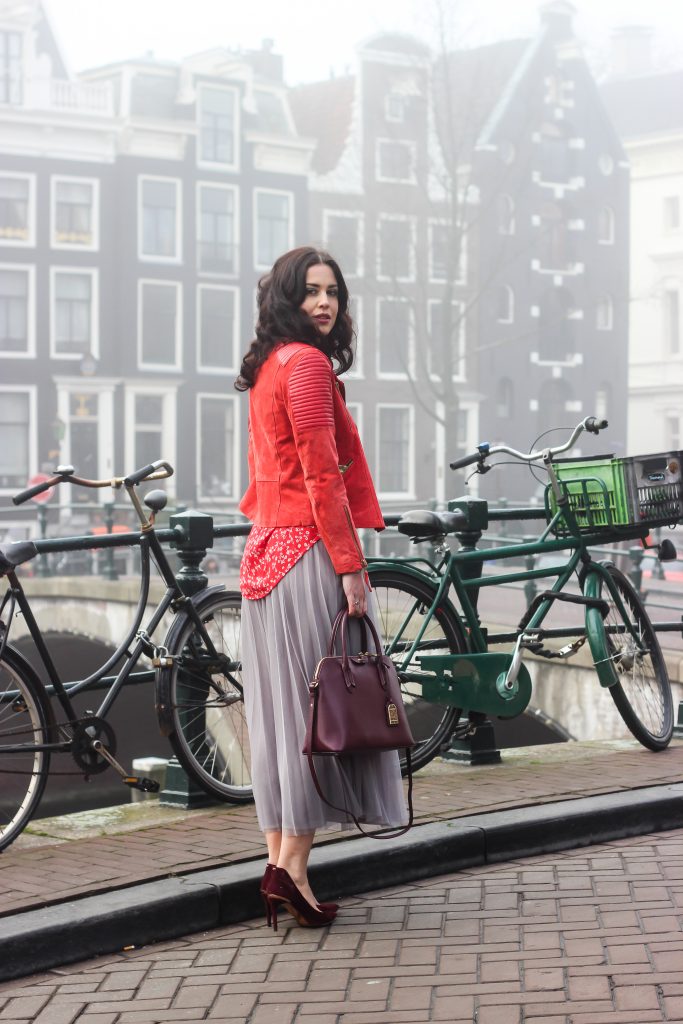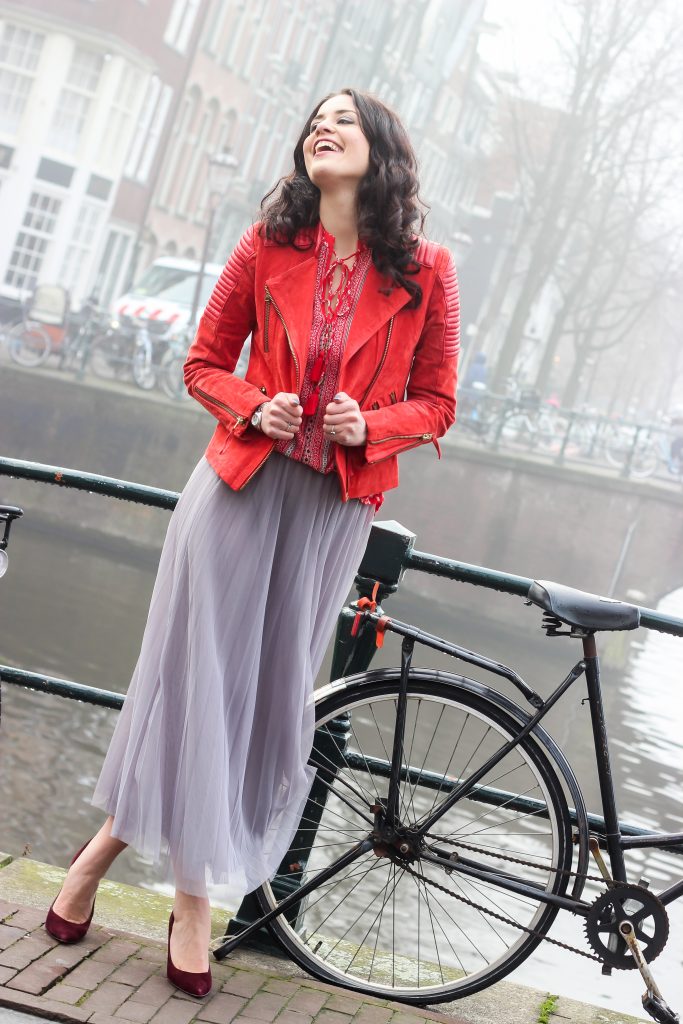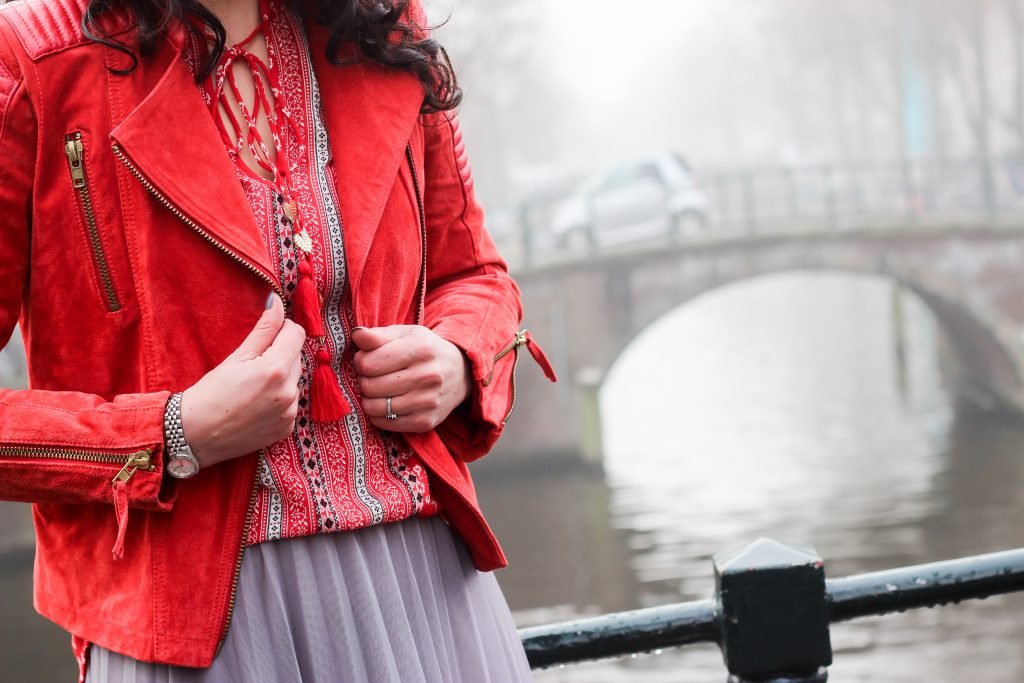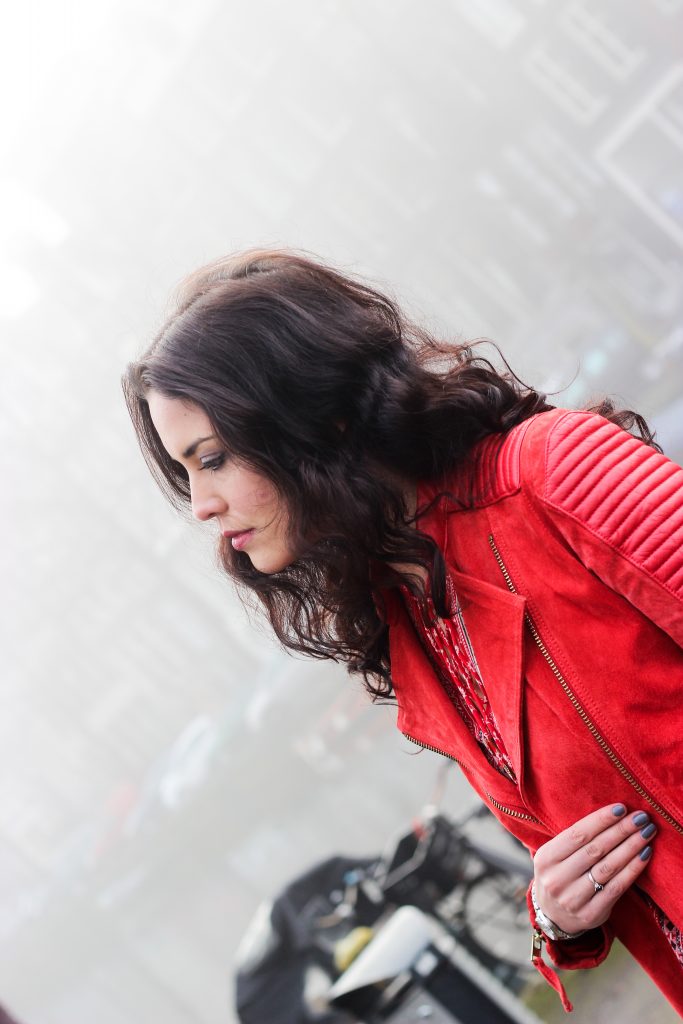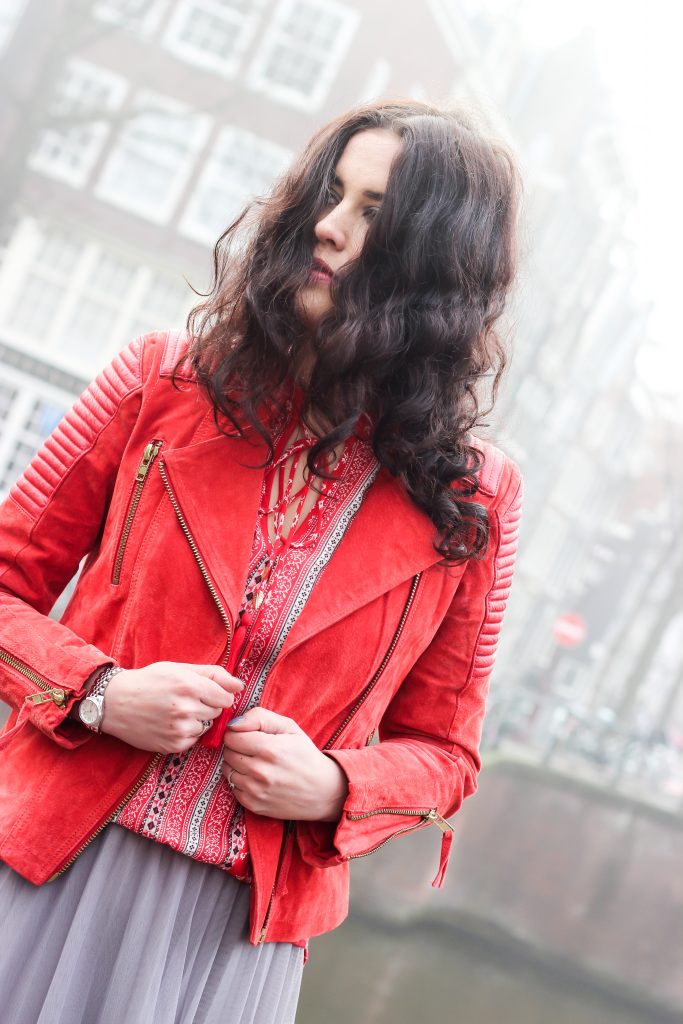 What I'm Wearing: Mango suede jacket, Marks & Spencer print top, Marks & Spencer skirt, Ted Baker heels, Ralph Lauren bag
Photographer: Tatiane Kozijn | Instagram: @tatianekozijn
Location: Amsterdam, the Netherlands