Already before jetting off from Perth to Rio de Janeiro last January I had a few clear photos in my mind that I just had to take no matter what. Today I'm sharing those somewhat cheesy shots that you can't get around to taking while in Rio de Janeiro.
1. The classic of the classics
When I think Rio de Janeiro, I think of the Christ statue. Spread your arms, situate yourself before the statue, hope that there's not too many people walking through your photo in the background and there you go: you've got that classic Rio photo. Sure, this photo isn't nearly as epic as this one  but it's still pretty cool.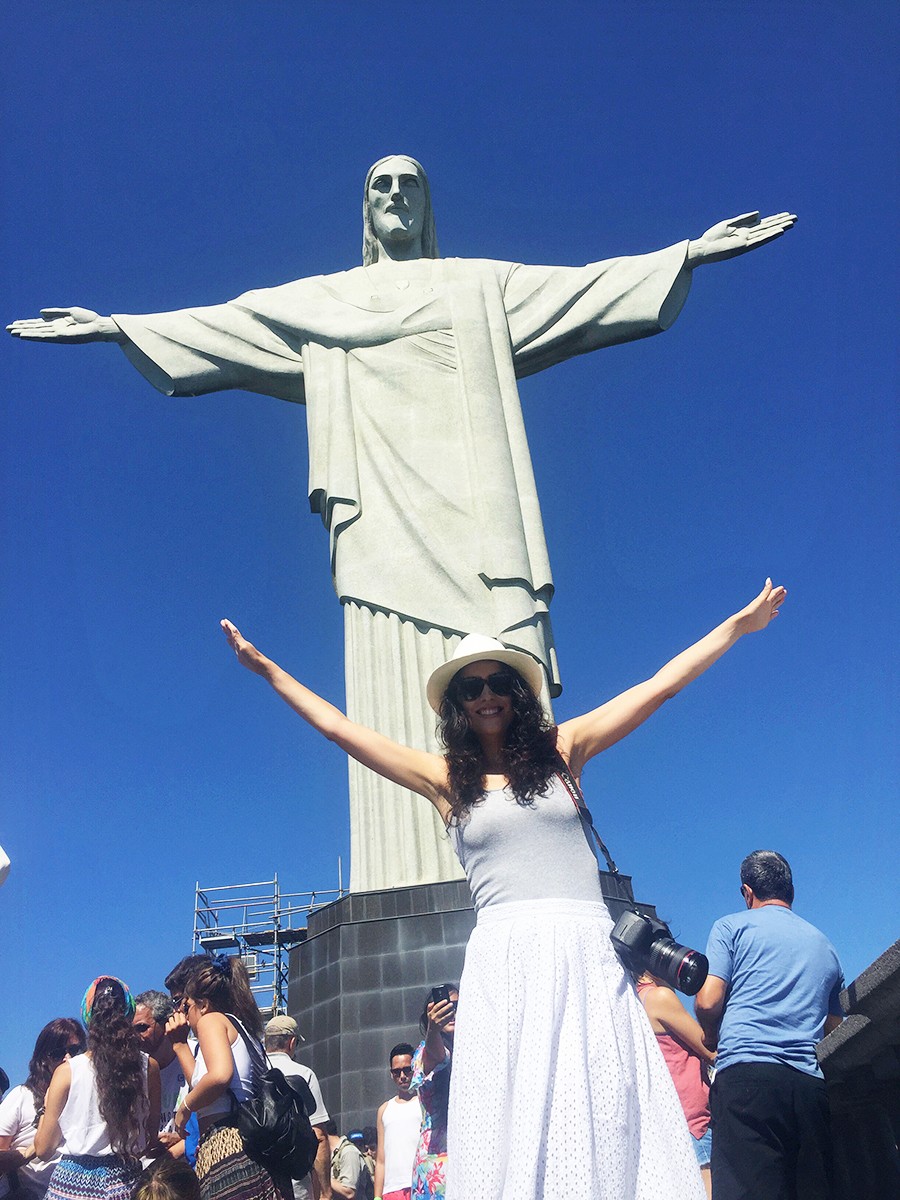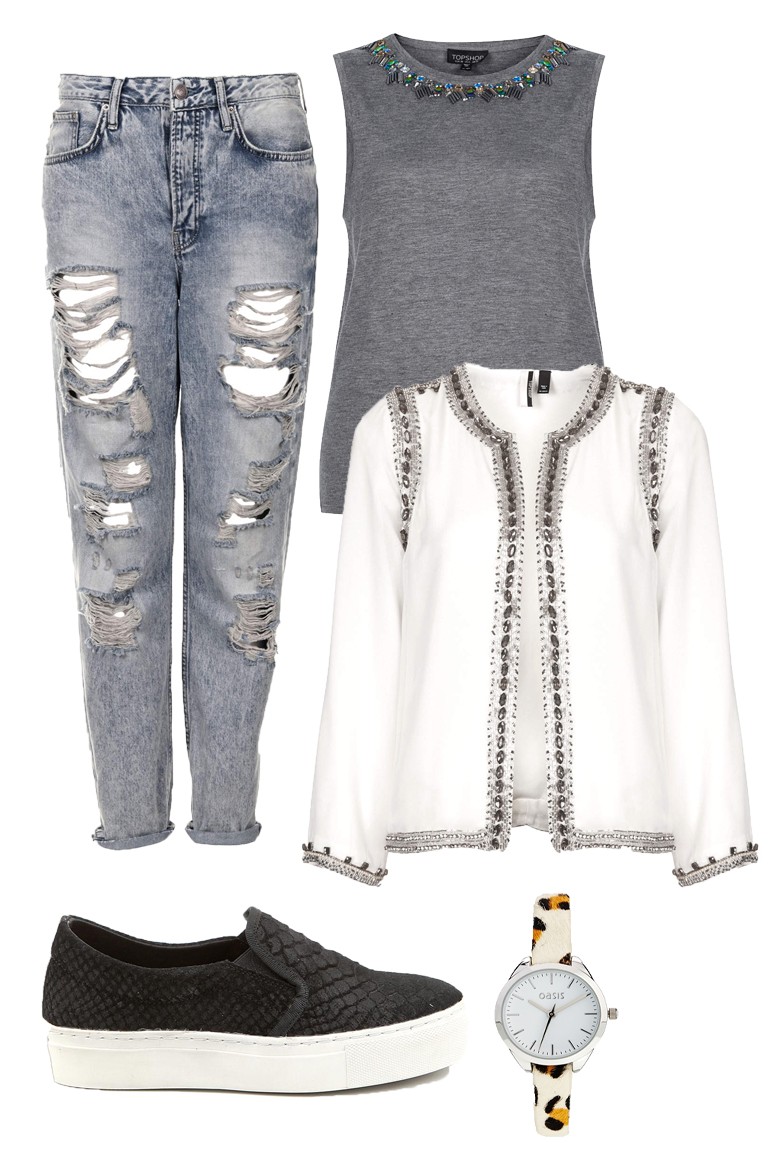 Having people messing up your photo in the background can be fun if you appear to be slapping the guy in the face. #touristphotofail
2. Esadaria Selaron
Those famous mosaic steps are just as cool as I'd imagined them to be.  Apart from the fact that you totally have to do a 'Pharrel ft. Snoopdog' like we did as you can see on our Instagram video, this is also the perfect spot to take some cool photos.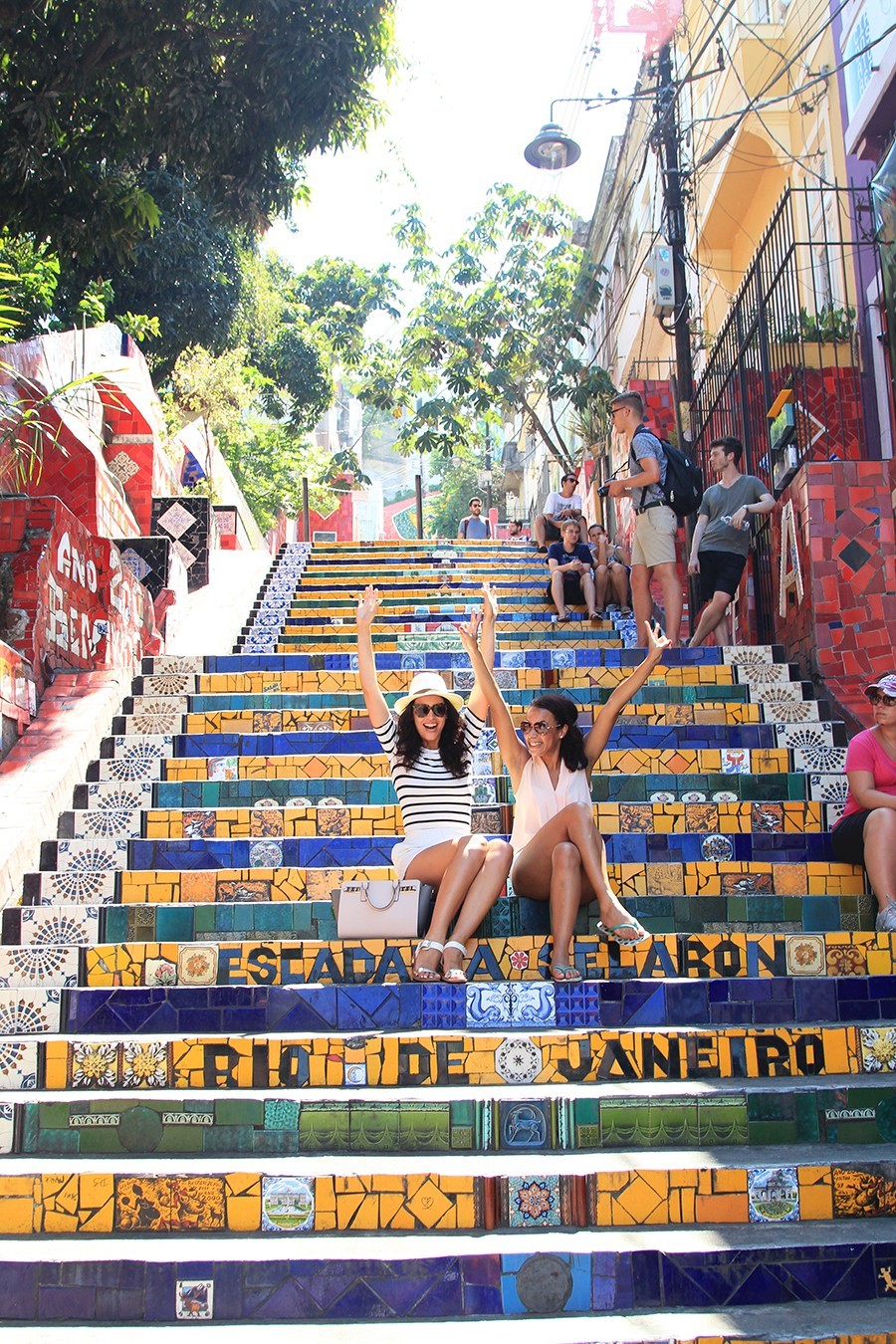 3. Forças Armadas Brasileiras
In Britain you have the guards that don't move, in Rio you've got entire armed forces on every corner of the street. Specifically in the super busy areas such as Ipanema beach and Copacabana beach their presence is undeniable. We were a little doubtful whether to ask them for a photo or not (I mean, they look so serious!) but they turned out happy to take a photo with us. We're actually still in touch with one of the guys on Instagram until today, which is kinda funny since you find out that underneath all that seriousness there's actually  a really cool, laid back family guy. Now I wouldn't say asking these guys to take a photo with you is always appropriate, but just try smiling friendly and you might succeed! In our case, I'm sure it were Tatiane's puppy eyes that convinced them to participate in the shot.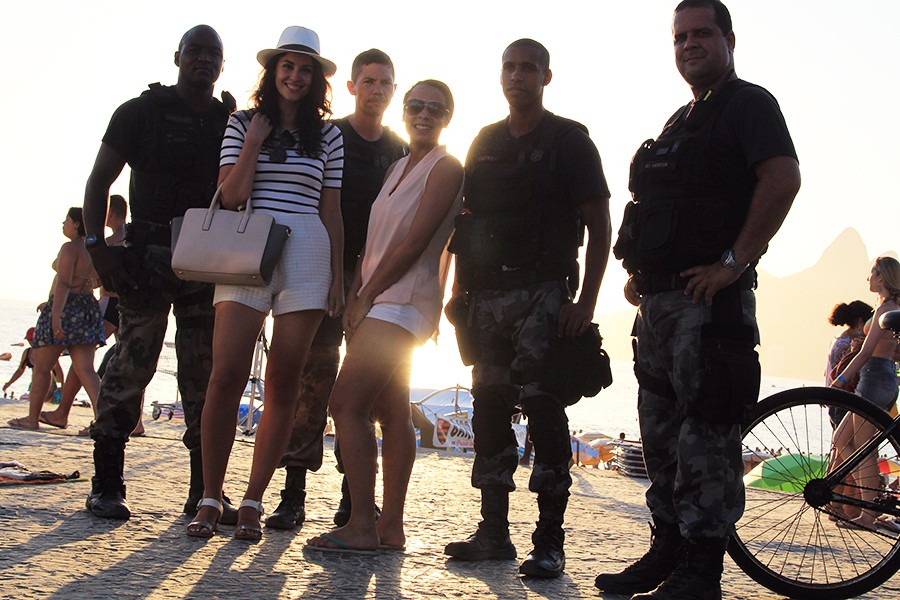 4. The Copacabana beach jump
If you're going to take photos on Copacabana beach, you better do it good. That's at least what we thought when dressing up in the middle of the day with 40 degree weather just for the sake of some cool photos. That's a confession! Anyway, if there's any place that you're obliged to take a happy jump photo, it's here.
5. Heart sunset
Let's admit it, we've all taken a photo like this at some stage in our lives. Truth is that Rio's sunsets are so spectacular that you don't even feel the slightest sense of guilt while doing the cheesiest of cheesiest things for a photo: the heart sunset. This one is taken at Arpoador rock at Ipanema beach and the one with our silhouettes from behind is snapped at the top of Sugarloaf Mountain.
6. Food and a view
What do you do when you've got super photogenic foods and drinks within hand reach at all times and every view looks no less than the picture perfect postcard? Right. You take a food-and-view photo. Here's a couple of my favourites.
7. Put your hands up
Sometimes when a view is so breathtakingly beautiful, it almost feels wrong to take a photo while looking right into the camera smiling. That's why at times I prefer to turn around to the camera and put up my hands as an expression of pure bliss instead. Yep, there's a whole philosophy behind those photos. Shocked? For me one of those pure bliss moments were at the top of Sugarloaf mountain when the sun was setting and the sky transformed from blue into a zillion shades of orange and yellow. Parque Lage was another favourite, even though its magic is hard to capture on camera. On a clear day you can see Christ the Redeemer in the mountains from Parque Lage and along with the beautiful architecture and water pond it's simply breathtaking.
Which one is your favourite? Can you think of any cheesy shots you'd add to this list?