This pleated midi skirt turned out to be much more versatile than I thought it would be. Other than it being a classic and ultra-feminine style, the styling opportunities are endless. Feminine, a little edgy, dressed up or casual, it's up to you.
Wearing: Asos structured top, Asos pleated skirt, Layered statement necklace, Asos silver heels, 3.1 Phillip Lim satchel, Michael Kors watch
[show_shopthepost_widget id="115435″]

I've had this skirt in my closet since a few months, but despite wearing it several times, I forgot to show it to you here on the blog. This so called 'oxblood' colour (what a name!) is something totally new for me, but I found out that it looks beautiful paired with an off-white structured top. As usual when I wear dresses or skirts like this, I can't resist to twirl around a little. I would like to say that it makes me feel like a little girl again, but truth is that I refused wearing skirts or dresses until my teenage years. Oh well, let's just say that a little twirling works well with the camera!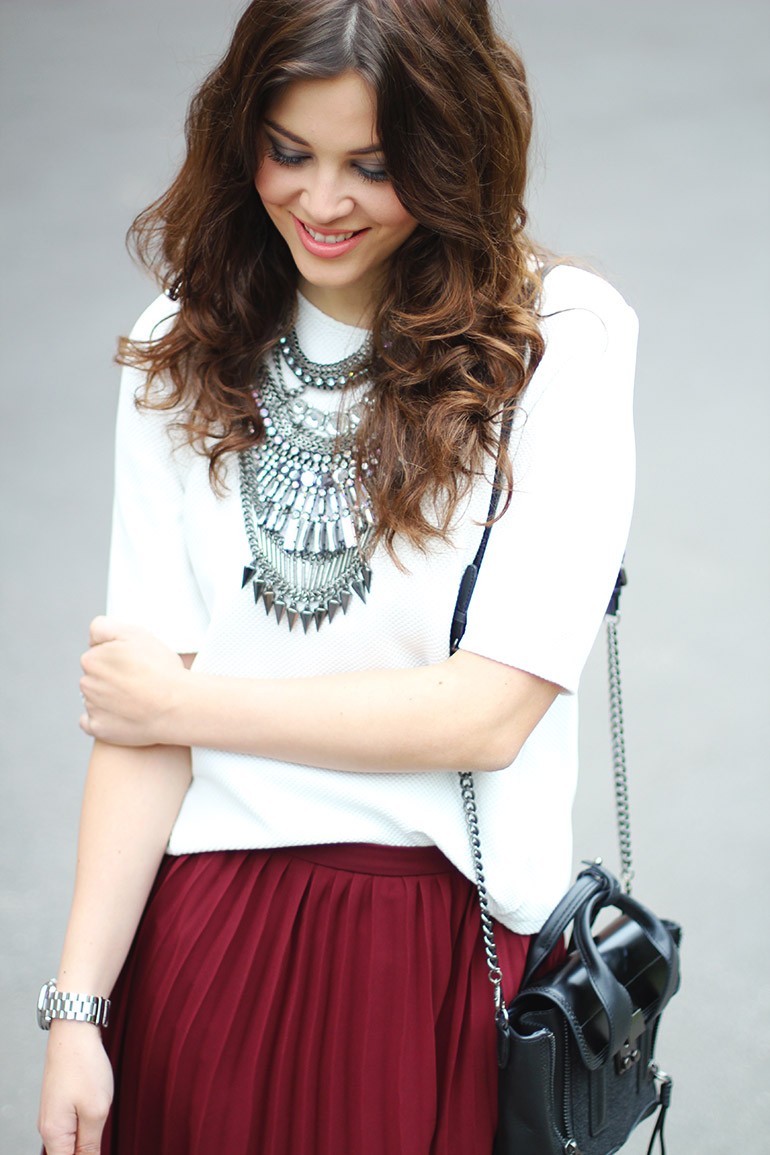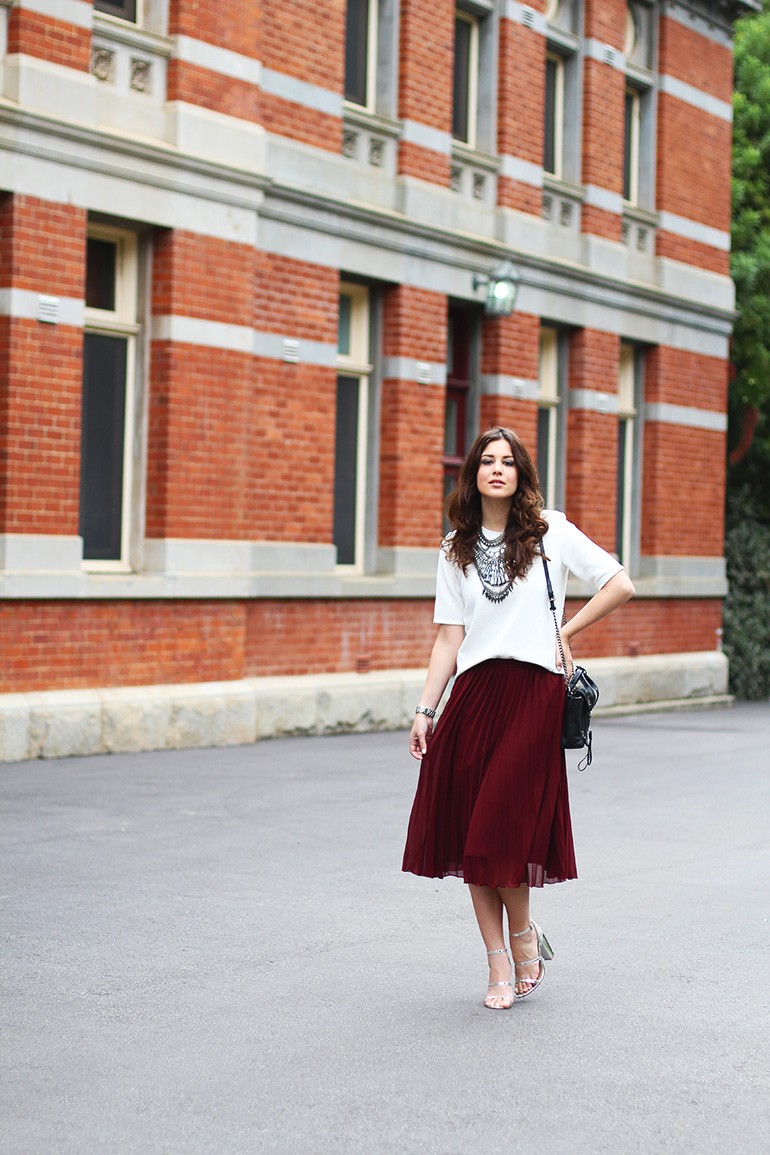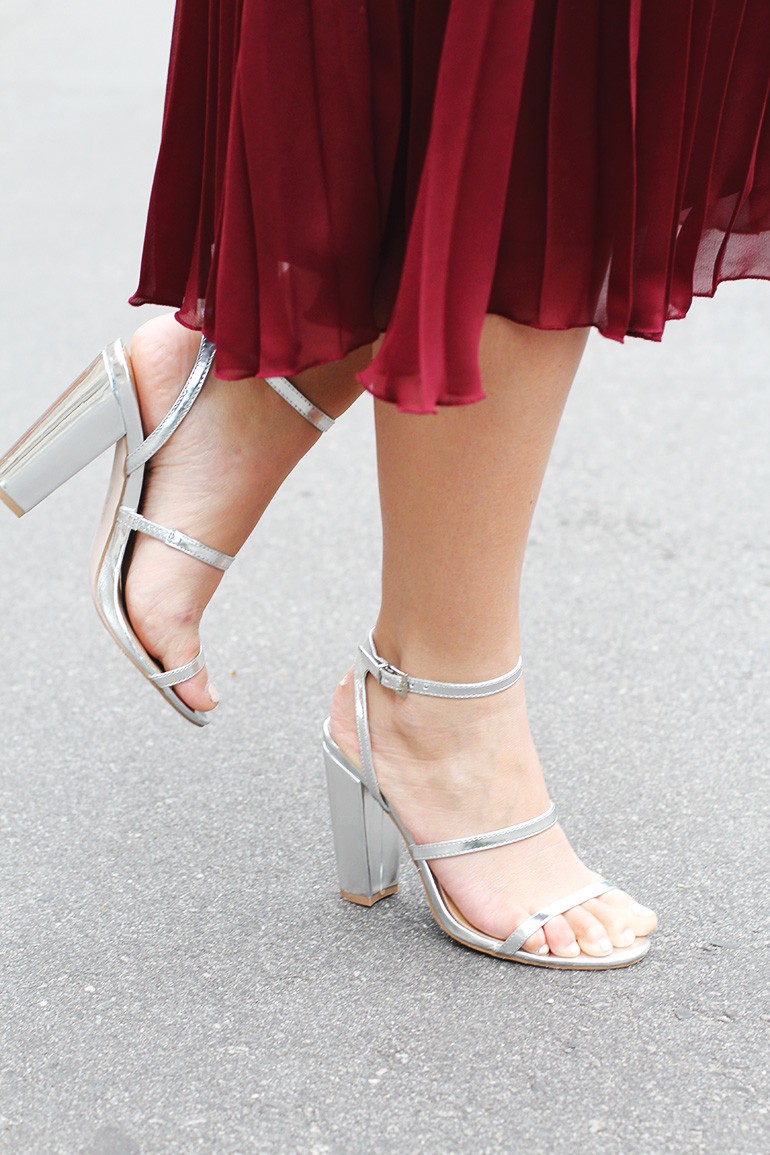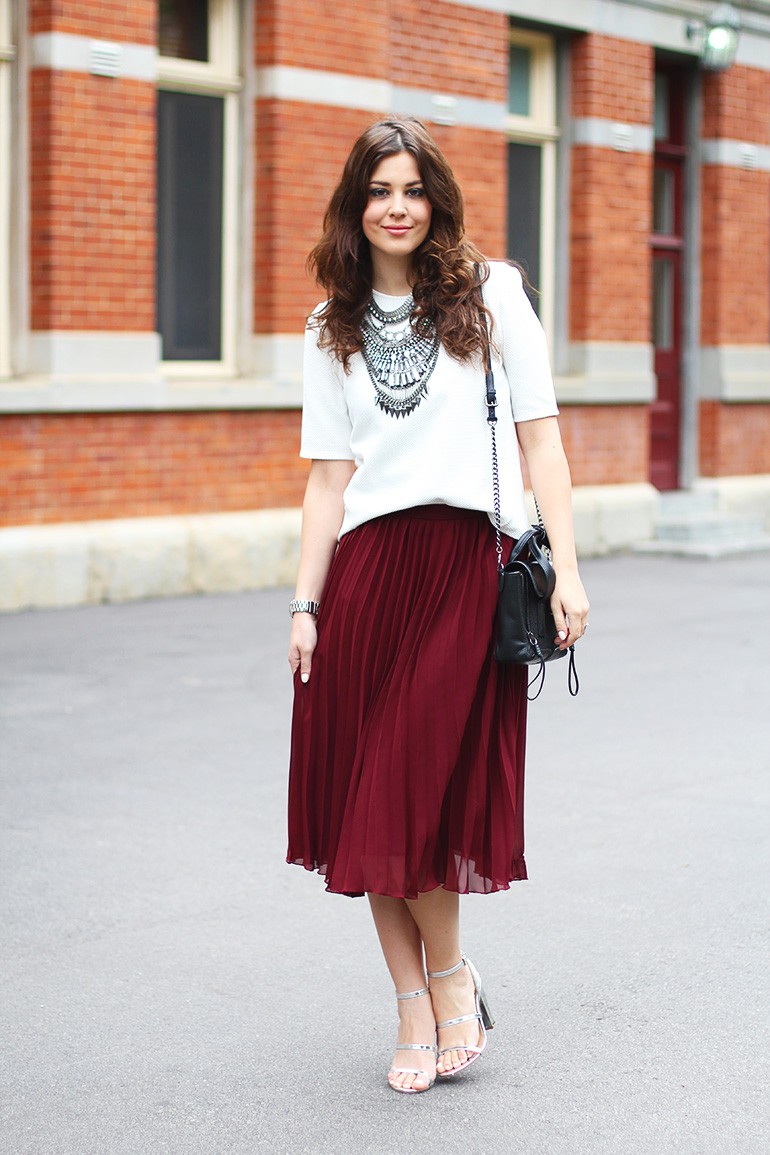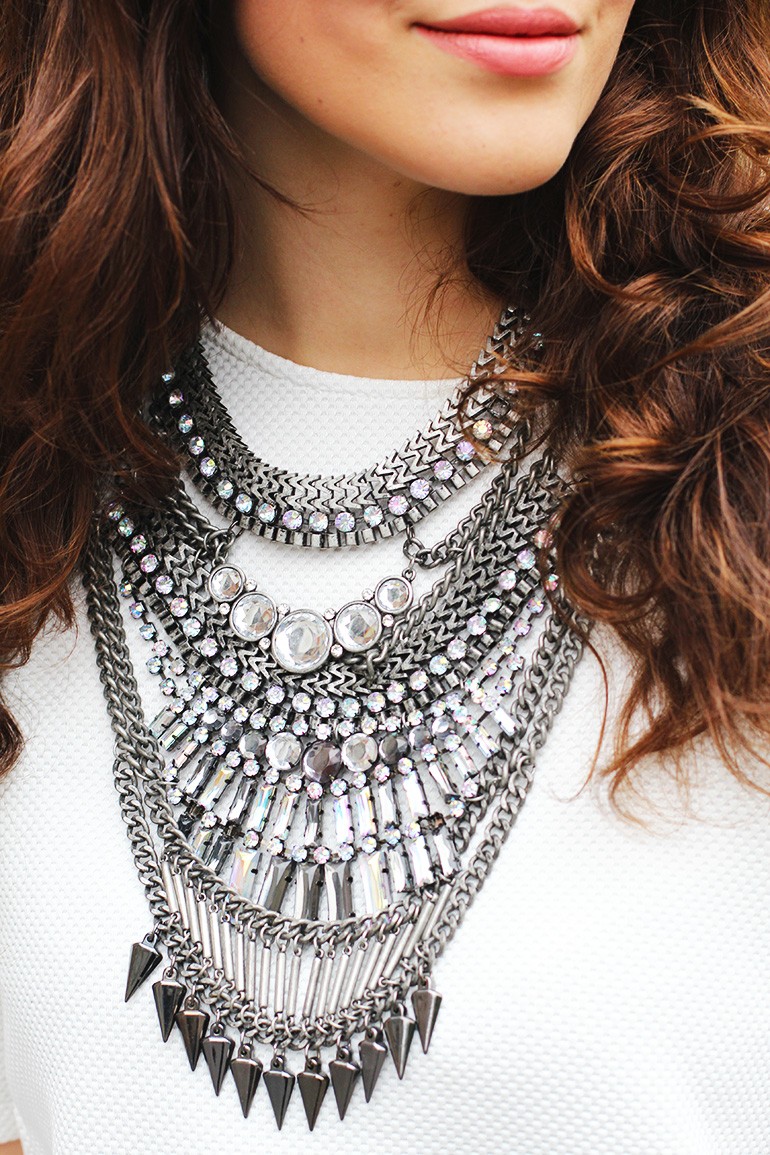 Wearing: Asos structured top, Asos pleated skirt, Layered statement necklace, Asos silver heels, 3.1 Phillip Lim satchel, Michael Kors watch
[show_shopthepost_widget id="115435″]