I'm super excited to show you the fun story I shot with Isla by Talulah. Styling one of their incredible pieces has been an absolute pleasure and how about the fantastic spot Hassan and I found to shoot? It's fun how having a blog encourages me to get to know my city more, always on the hunt for a cool, new location to shoot.
Wearing: H&M leather jacket (similar here), Isla by Talulah Maxi dress, Silver layered necklace, metallic belt, Sam Edelman Trina sandals, Zara bag (similar here), Michael Kors watch, MAC Morange lipstick
[show_shopthepost_widget id="120879″]

This maxi dress might just be the most versatile garment my closet has ever seen. Not only because of the many ways I could think to style it, but even more so because of the easy going non-stretch fabric. Because honestly, those always turn out to be my closet favourites. The kind that you can just casually take with you an a holiday and when taking it out of your suitcase after a 12 hour flight it's still wrinkle free! The dress has a slight loose fit, so it can easily be worn casual or if you want to spice things up a little (see side split!) with heels, a waist belt and some statement jewellery, it's perfect for a night out as well. I reckon that this outfit is the perfect mix between rocker chick and chic lady, if that's even possible. Somehow the combo of a feminine dress and hardware jewellery all pulled together with a leather jacket turns out pretty well.
We were lucky enough to find an hour without rain when shooting this look in town, the weather has been so bad lately! As you can see in the pictures, rain puddles everywhere. Wearing a dress and open shoes was a little chilly, but we made up for the cold with coffee and fruit toast shortly after we finished shooting. Whenever I'm feeling tired and it shows on my face, I like putting on a bright lipstick shade, such as this gorgeous MAC Morange one, which has become a new favourite after beating MAC vegas volt from its throne.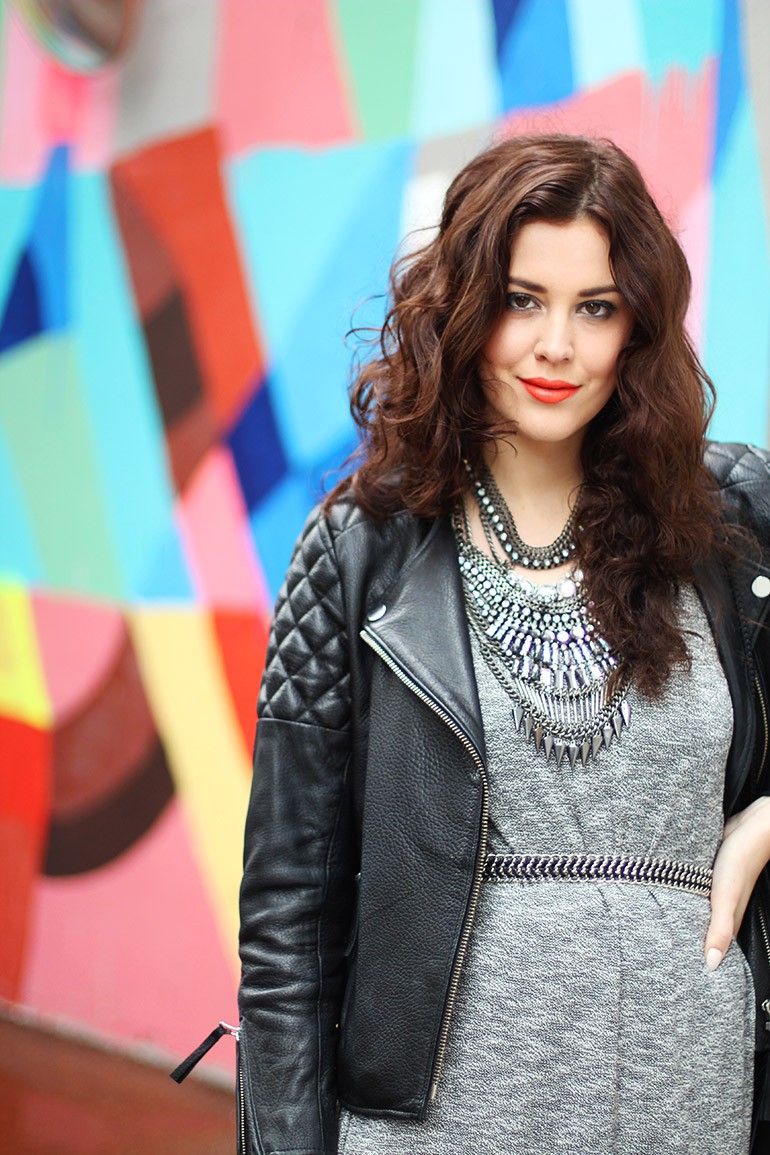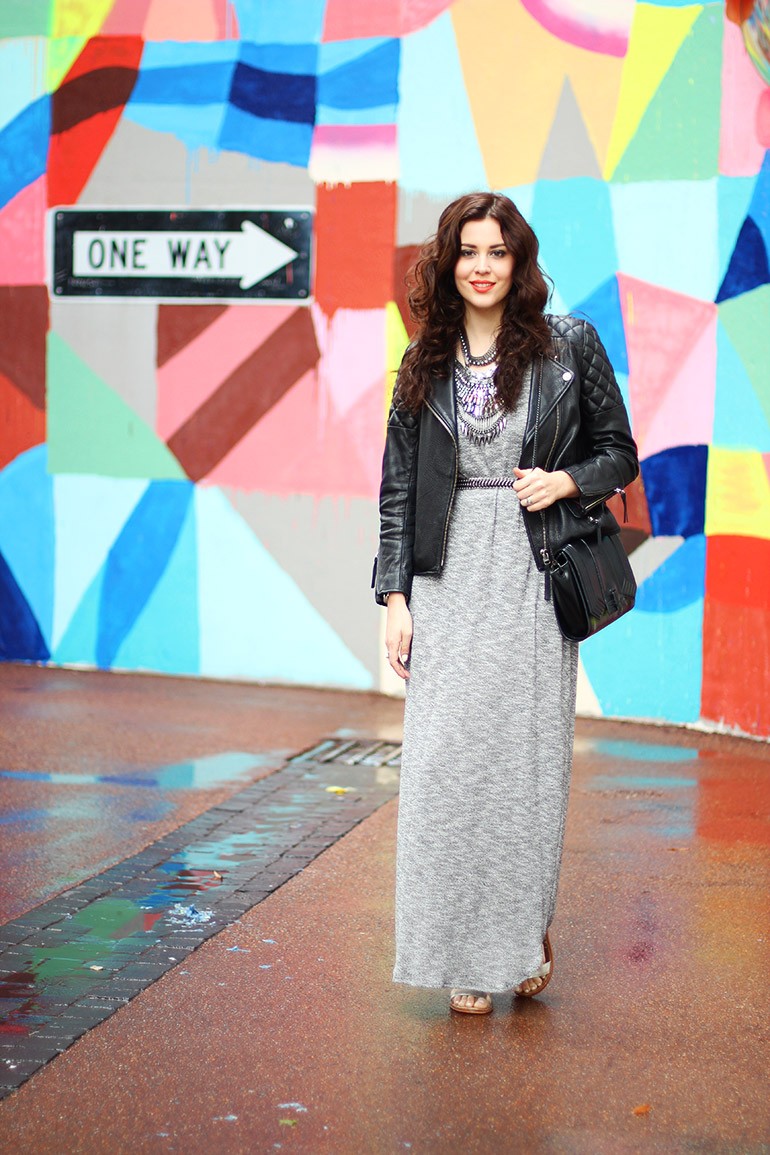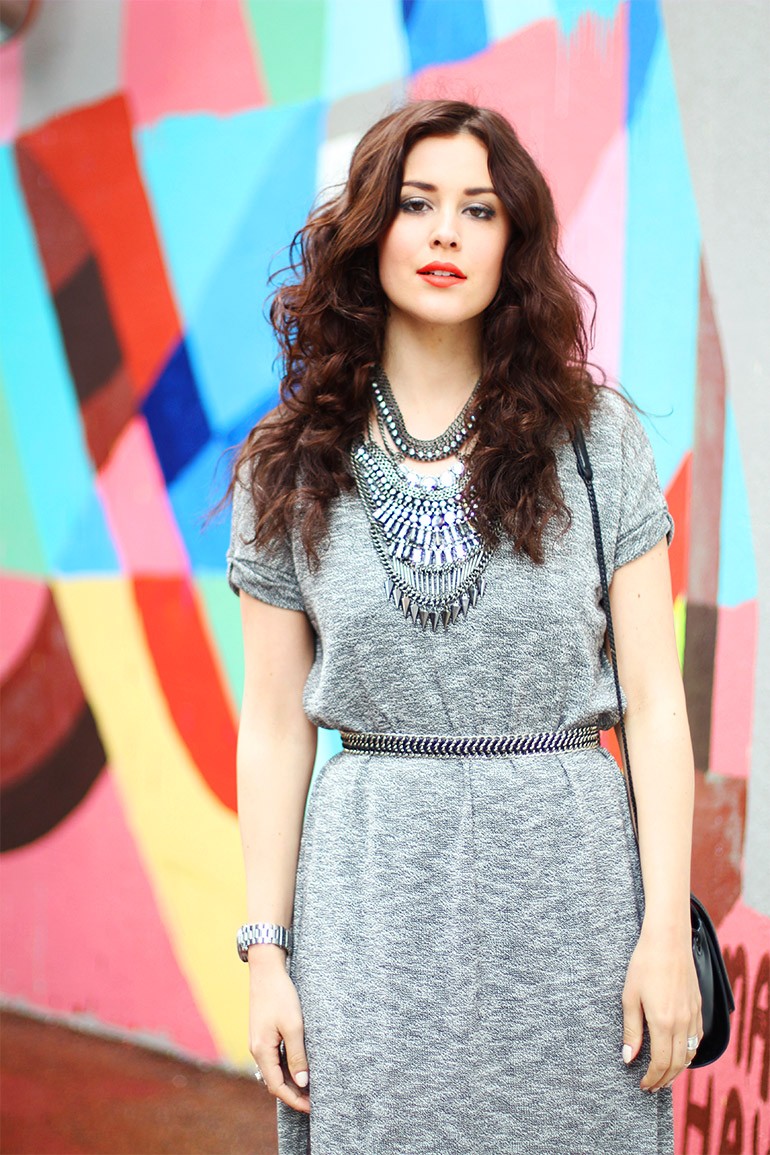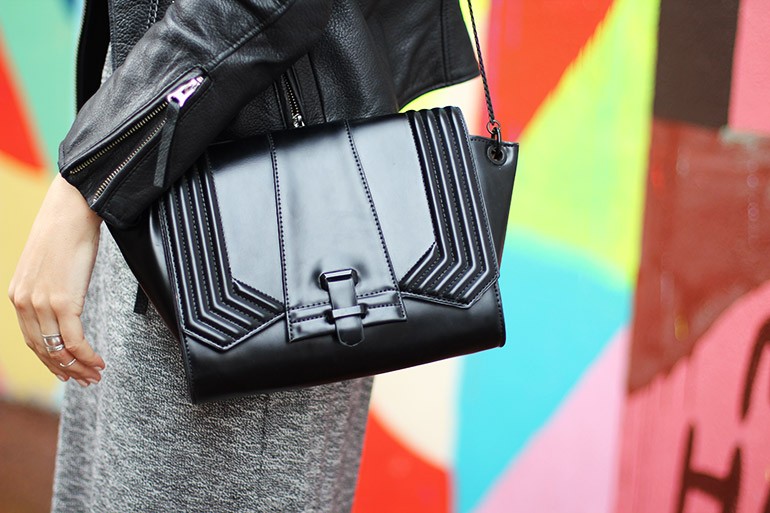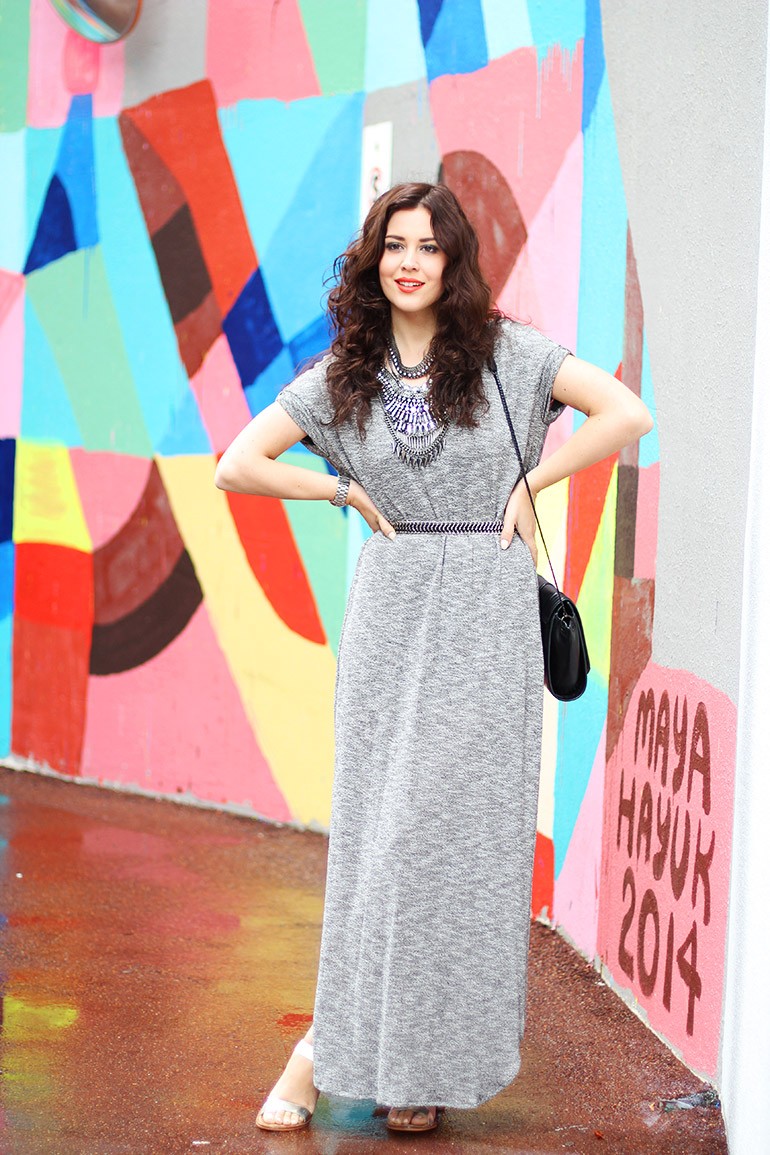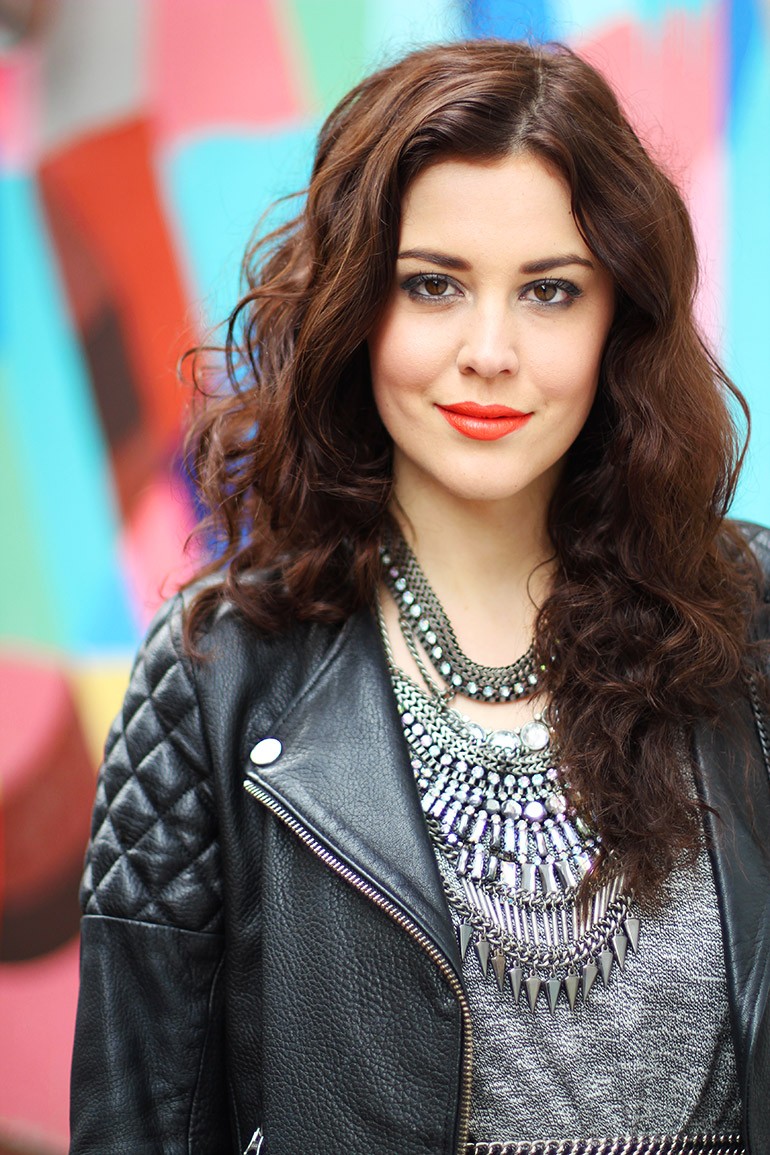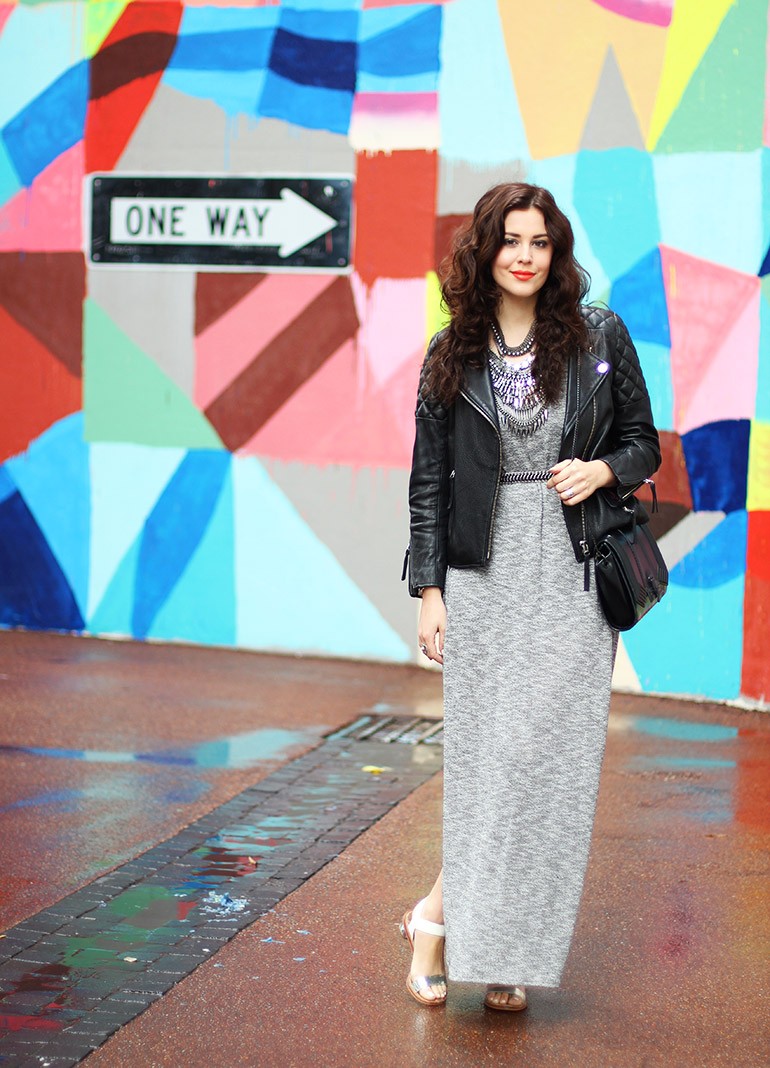 Wearing: H&M leather jacket (similar here), Isla by Talulah Maxi dress, Silver layered necklace, metallic belt, Sam Edelman Trina sandals, Zara bag (similar here), Michael Kors watch, MAC Morange lipstick
[show_shopthepost_widget id="120879″]
Photos by Hassan Mounzer