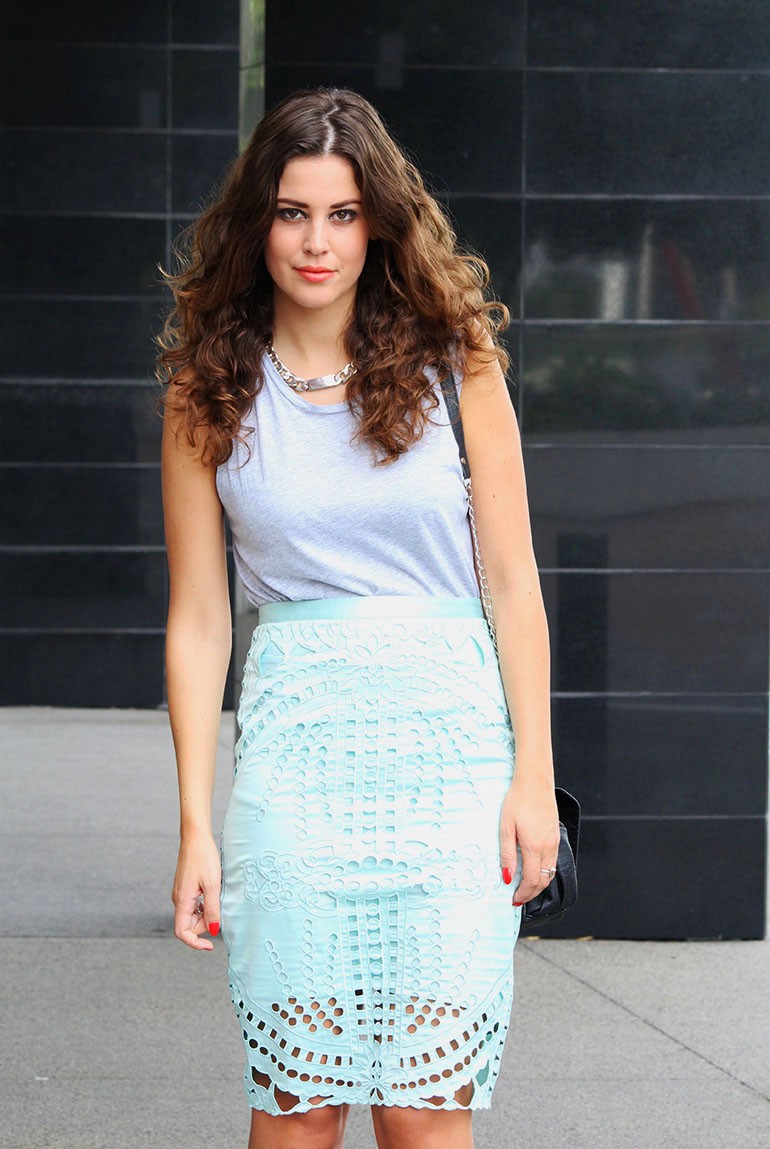 Something that I'm always on the hunt for when I'm shopping, is high street items which look like they are designer. Over the years I have developed a good eye for fabrics and details, which makes it a lot easier to find the treasures.
I guess you see it coming, but this H&M skirt is definitely one of those items which look a lot more expensive then they actually are. I love its unique design and I actually wish I could own this skirt in all the colours of the rainbow. Oh, and in black ofcourse! This skirt is another of my outfit-repeats (find the other post
here
), but I think it's too beautiful to not show it off again. Ever since I live in Australia I  cannot imagine a life anymore without going out bare legged everyday. Most dresses and skirts for sure look way better bare legged than with tights. When I was abroad last month I found myself being totally out of outfit inspiration because dressing nice is so much more difficult when it's freezing cold. So yes, the endless summer I experience here is definitely much appreciated.
You might have noticed that I changed the design of my blog a bit. I did it myself (with some youtube help) and I'm quite happy with the result. It looks more organized, I finally have a proper 'about me' section and I have made space for advertisement. One of most awesome parts of having my blog is the feeling of having my own project, seeing it grow and getting better and better everyday. I'm so happy with all the great opportunities that are coming my way and I am looking forward to the future.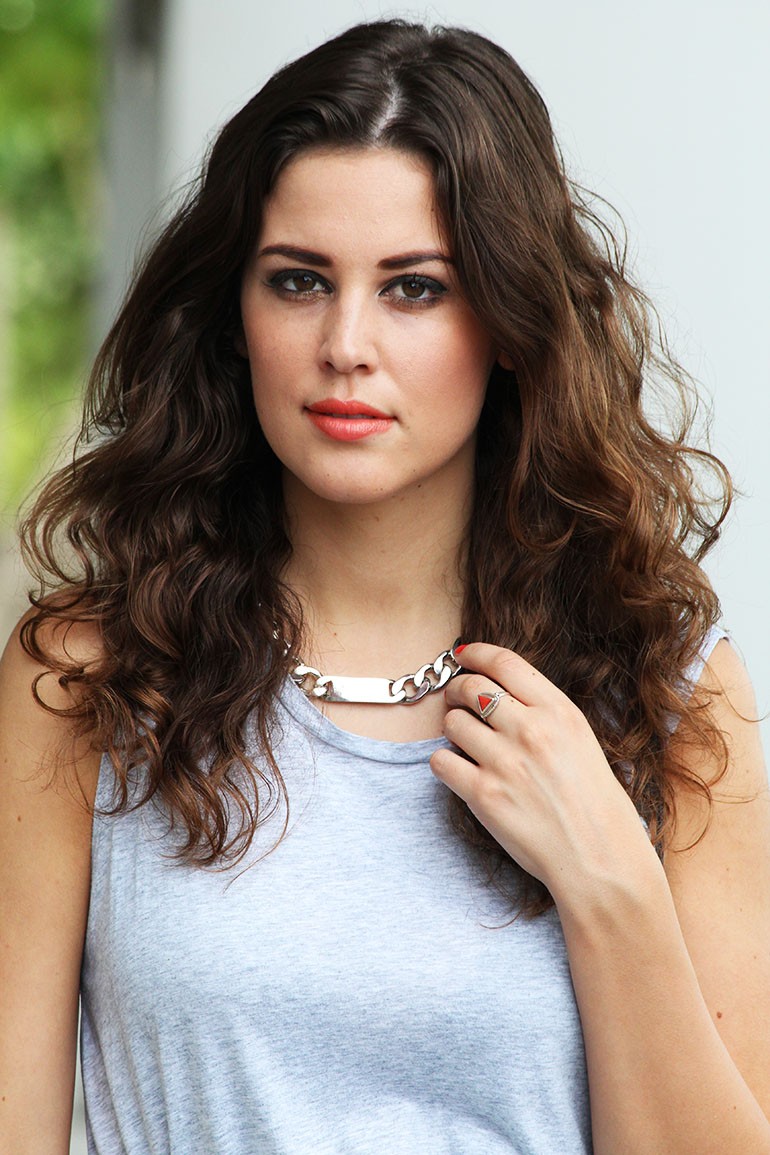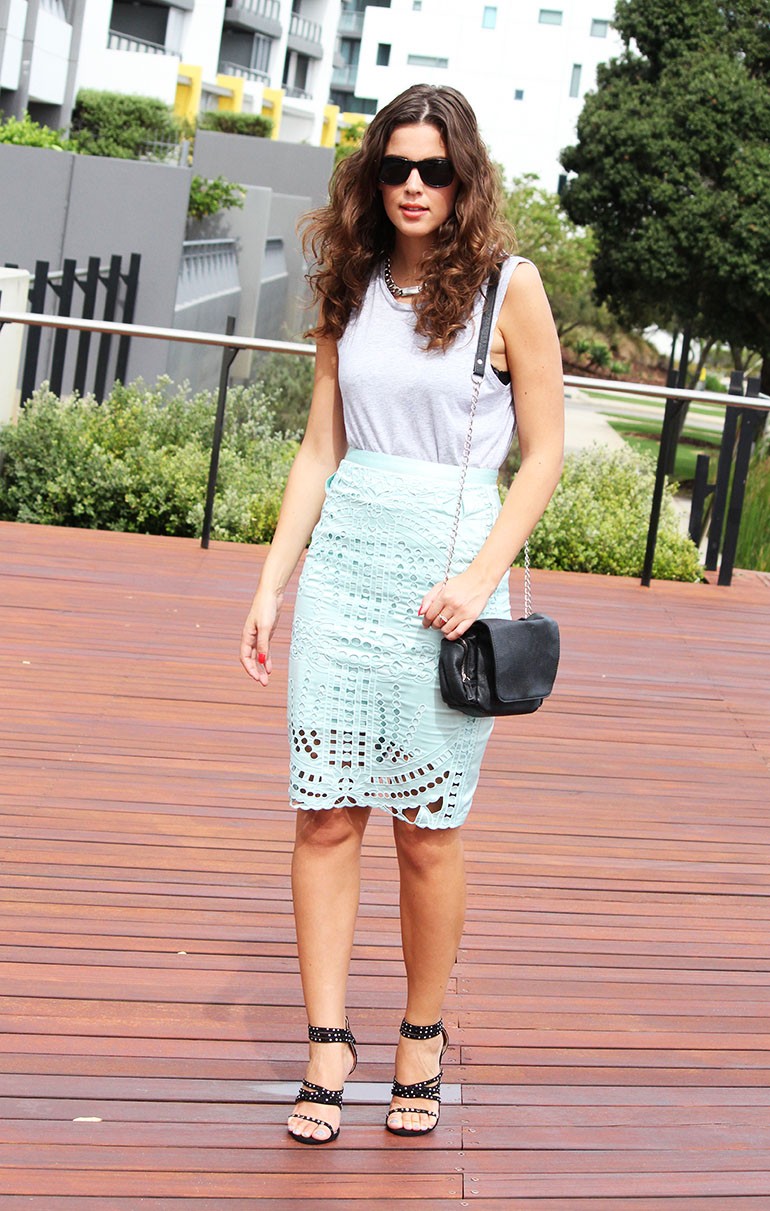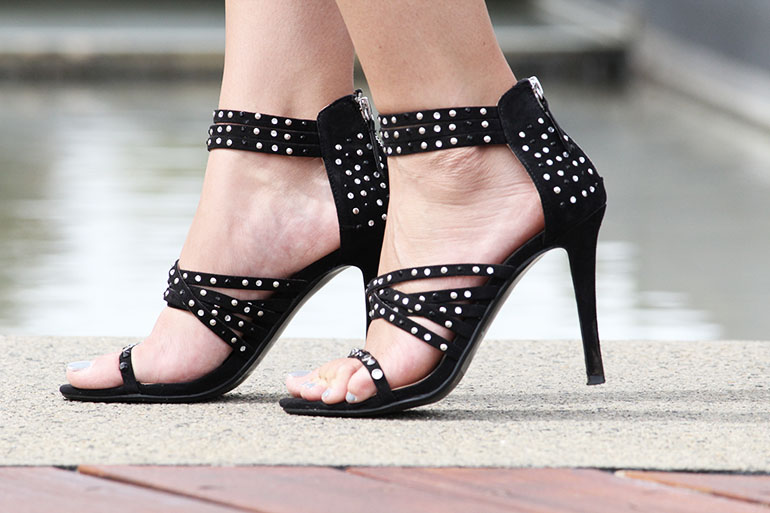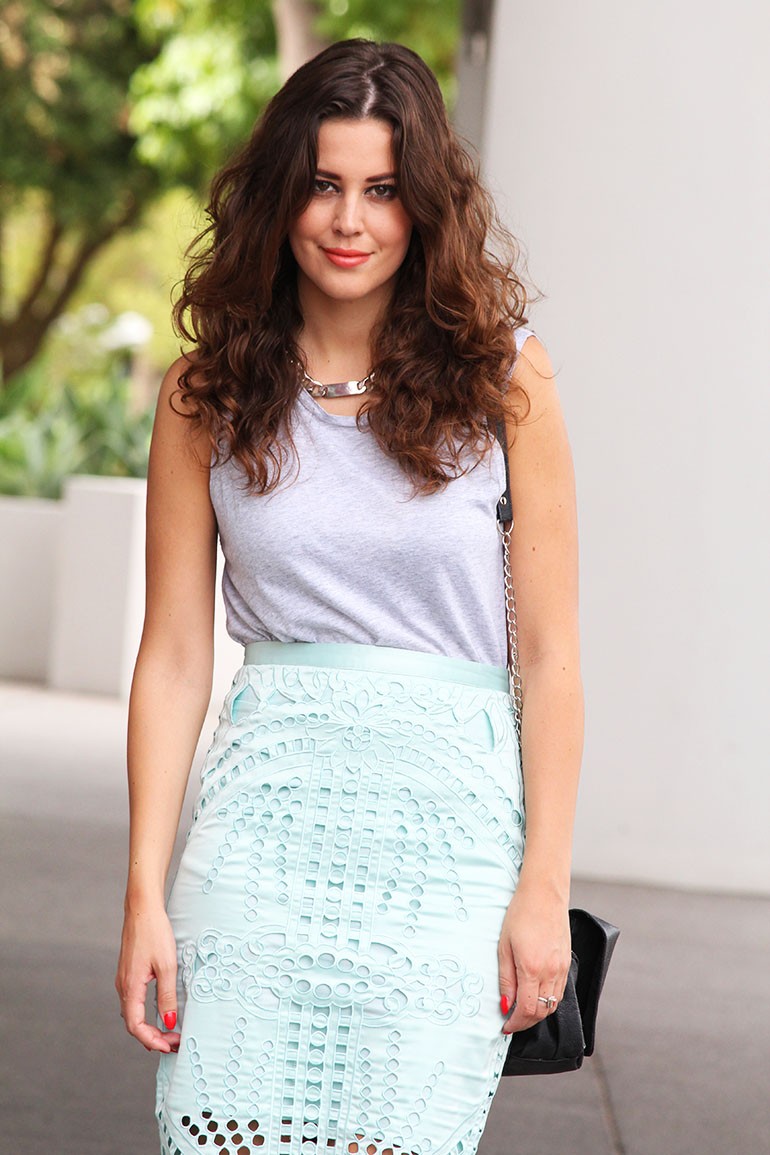 Pictures by H. Mounzer
Sportsgirl top, bag and necklace, H&M skirt, Zara heels
Fashioncontainer is on: