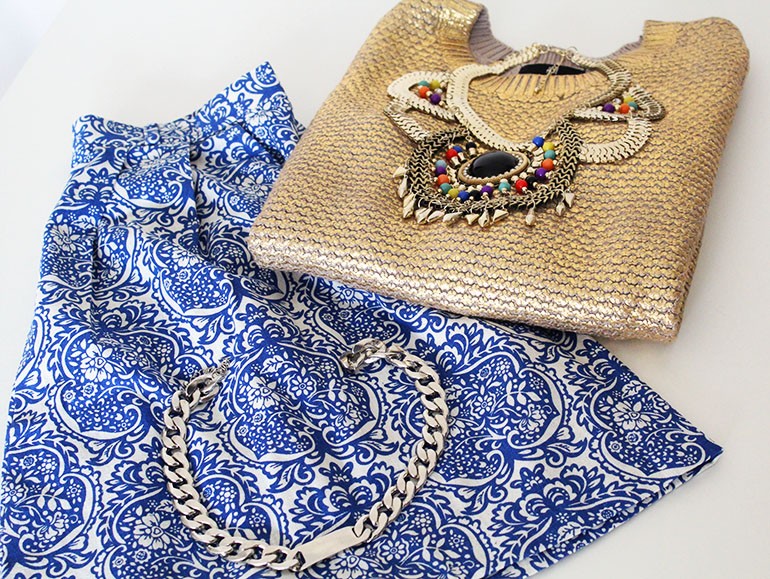 Show-stopper, a good title for this gold statement necklace don't you think? When it comes to budget jewellery, 
Sportsgirl
 for sure is my favorite store to go.
I bought these necklaces a few days ago when I was on my way to meet up with a friend to have coffee. I passed by the Sportsgirl store and I just couldn't resist taking a quick look. Even though I'm on a shopping ban since I came back from travelling last month, I figured that the 30% off was a good excuse to cheat a little bit. The pictures give an impression how I'm planning to wear this gold statement beauty: with a gold sweater and a baroque print skirt. To some of you, this might seem like a bit of an extreme combination, but not to me. An important reason in my point of view why a combi like this isn't 'too much' is because the sweater is a bit oversized. This makes the whole look a bit more casual and less chique. The silver chain necklace is something I have wanted since a while, after seeing it appear at several different style blogs. The good thing about jewellery pieces like this is that you don't have to think about what to wear it with, because it goes with everything.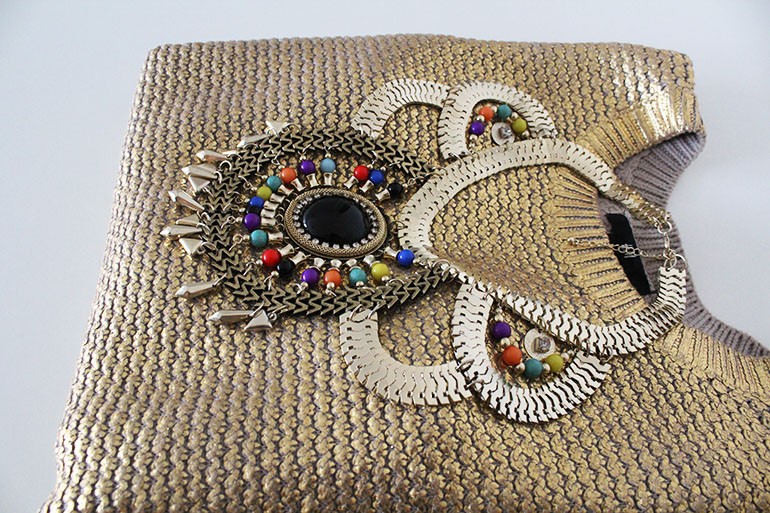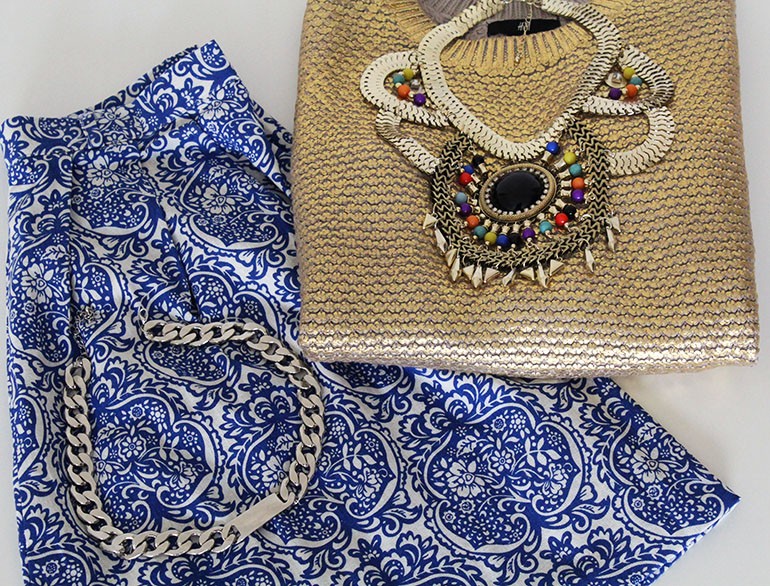 Fashioncontainer is on: