The story of how a 20 hour layover in Curacao while on the way from Barbados to Havana unexpectedly turned into something good when we got invited to stay the night at the Scuba Lodge in Willemstad!
The first and only night…
As you might know, Curacao is part of the Kingdom of the Netherlands along with Bonaire and St. Maarten. We'd both never been before and it was kind of funny to see the Dutch style homes, but then colourful, in the middle of the Caribbean. Plus, everyone speaks Dutch! After a 20 minute ride from the airport we arrived at Scuba Lodge and Resort around 6pm. I'm not sure how we managed, but at that stage we had not slept in over 40 hours. After spending so much time on airports, I bet you can imagine how happy we were to be able to have a shower. It feels heavenly at moments like that! After a quick freshen up, we went for a seaside dinner at the Scuba lodge. Highly recommended, the food is delicious, you can see the waves crashing on shore right in front of you and you'll love the happy tropical island vibe here. Around midnight, and a few cocktails later, we could no longer keep our eyes open and went to sleep. Only to wake up a mere 5.5 hours later to shoot for FashionContainer at sunrise! I've been telling myself ever since we started this Caribbean and Latin journey that I should wake up to see the sunrise more often, but my love for sleep wins the battle everytime I try. This time we didn't have a choice as we'd leave for the airport again around 8 am.
The Scuba Lodge
Boutique style, bright colours, a superb location; this is the spot for the ultimate Caribbean getaway. The hotel features 22 rooms, a seaside restaurant (this is the spot to have breakfast too, big score!) and a swimming pool, all set in a vibrant mix of blue, yellow and pink surrounded with a beautiful garden. Well, if that doesn't get you in the holiday mood! The atmosphere and the staff were super laid back, exactly how you'd expect on a tropical island like this.
The extra's
At Scuba Lodge you're absolutely covered for anything that you might want while holidaying. Even though we didn't have enough time to experience it for ourselves (big sigh, we have to come back ASAP), the hotel hosts a fun barbecue night on the beach every thursday and Scuba lodge also has got you covered if you want to go diving.
What I'm Wearing
Shopping for a tropical getaway in the middle of Winter isn't the easiest thing, but I was so happy to find these two gorgeous pieces from Oasis. The embroidered skirt, even though black and white, has something bohemian and summery about it and the bright red top seemed like the perfect pick to go with it. Especially in this beautiful colourful setting! I finshed off the look with a pair of metallic sunglasses (only to cover tired eyes, really ;)), a red lip and a boho statement necklace.
Curacao, you were short but sweet. I hope we meet again soon! Plus, we really need some more time at the Scuba Lodge to enjoy Caribbean life at the fullest.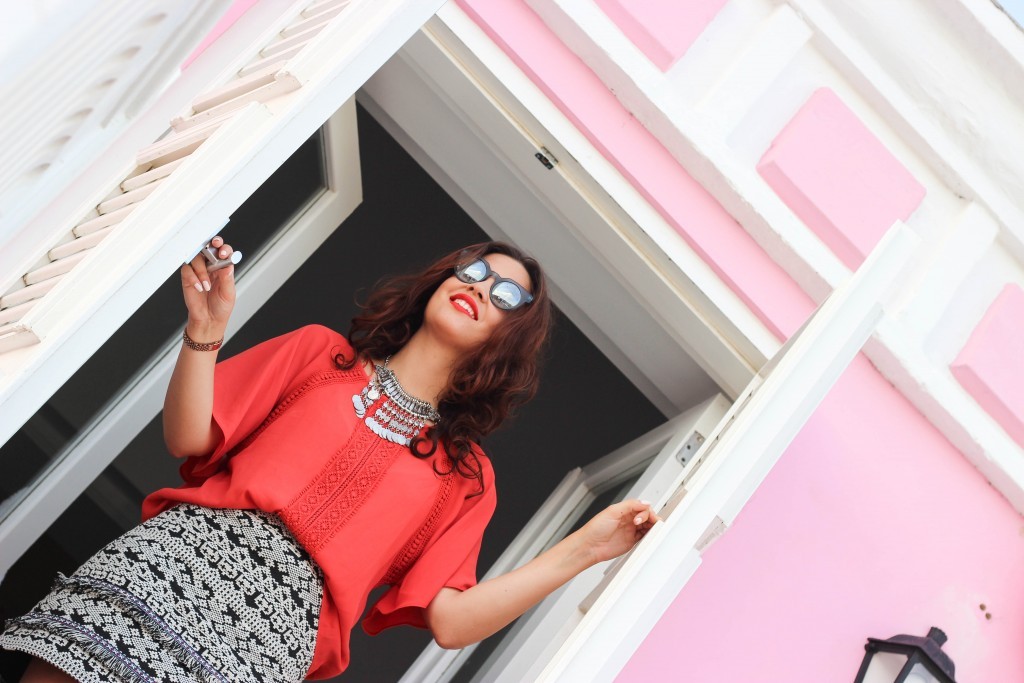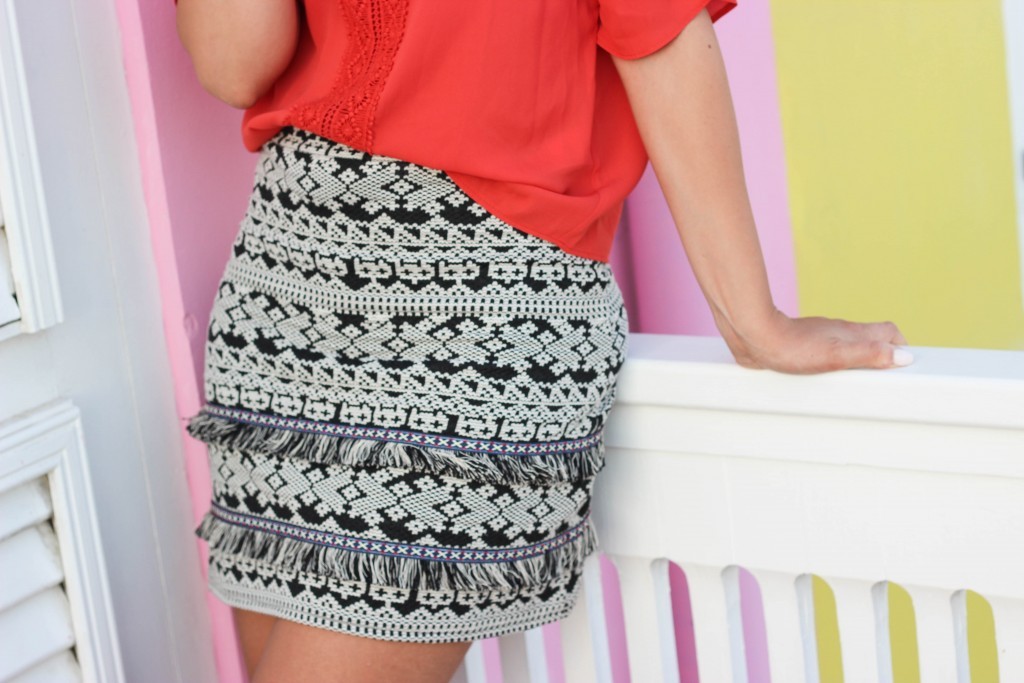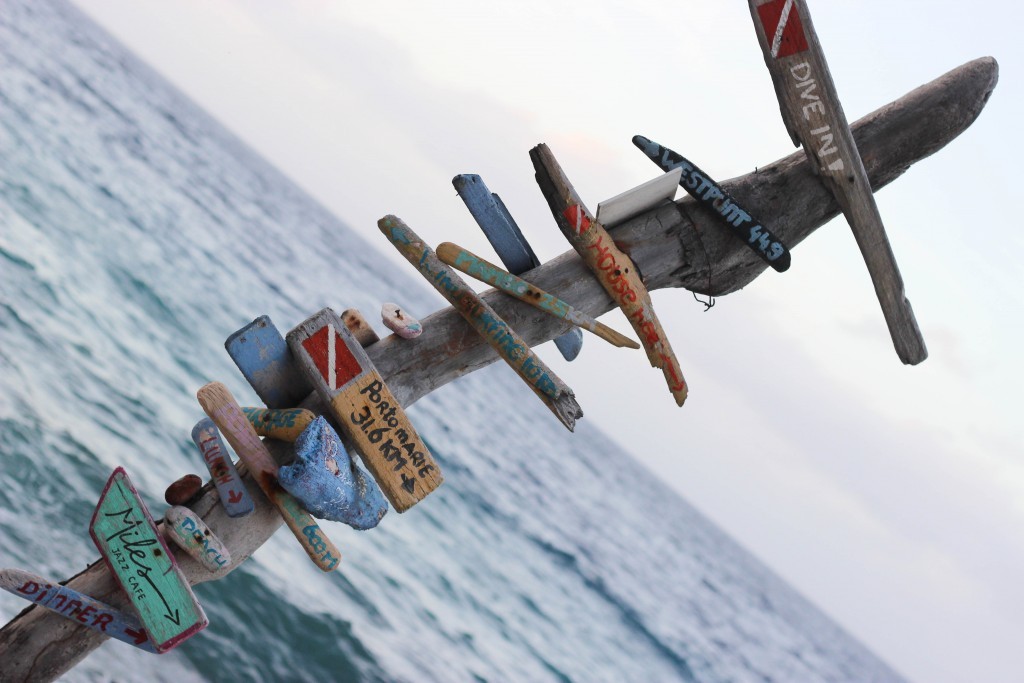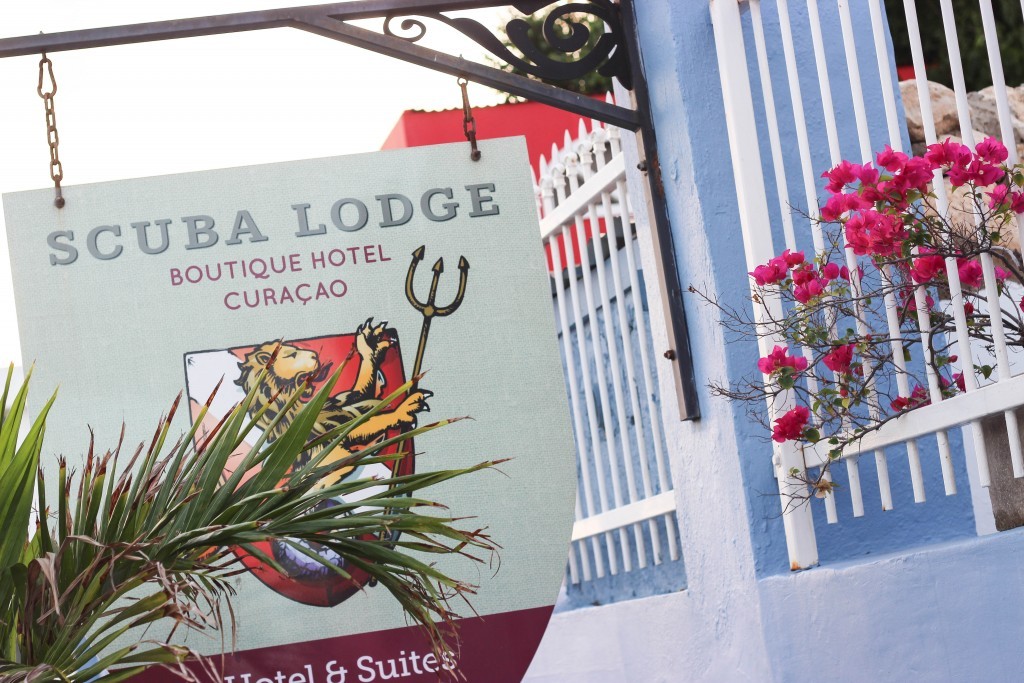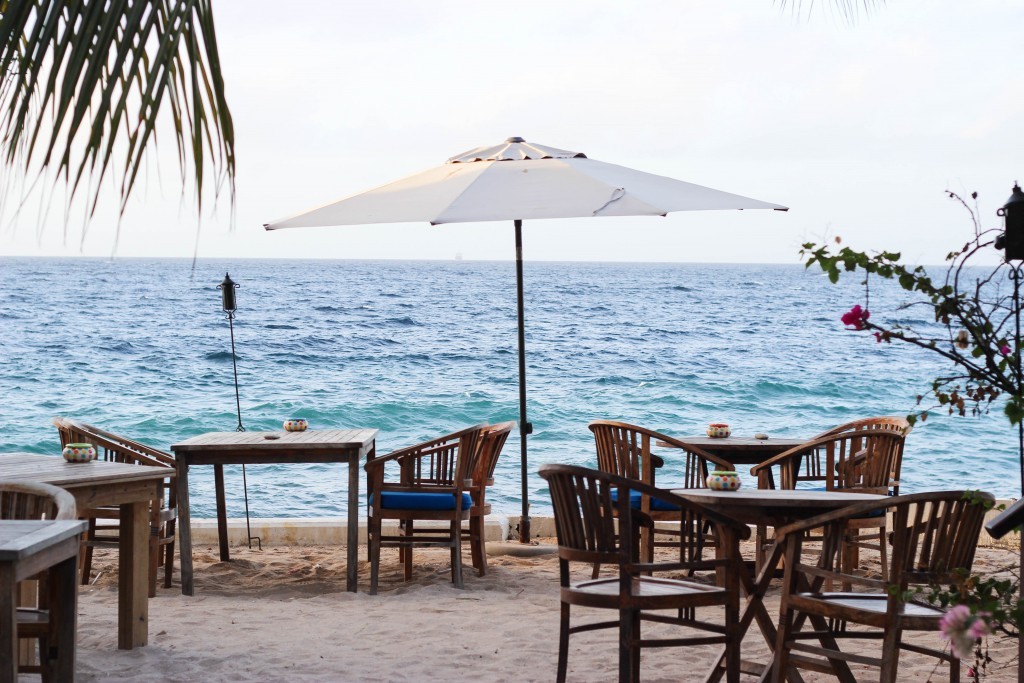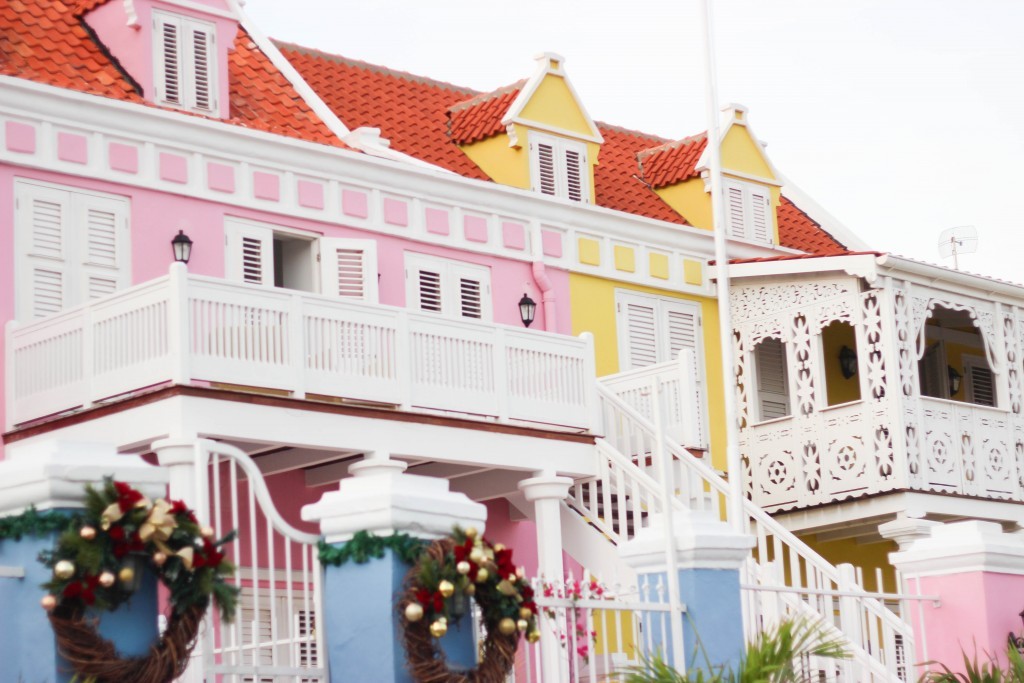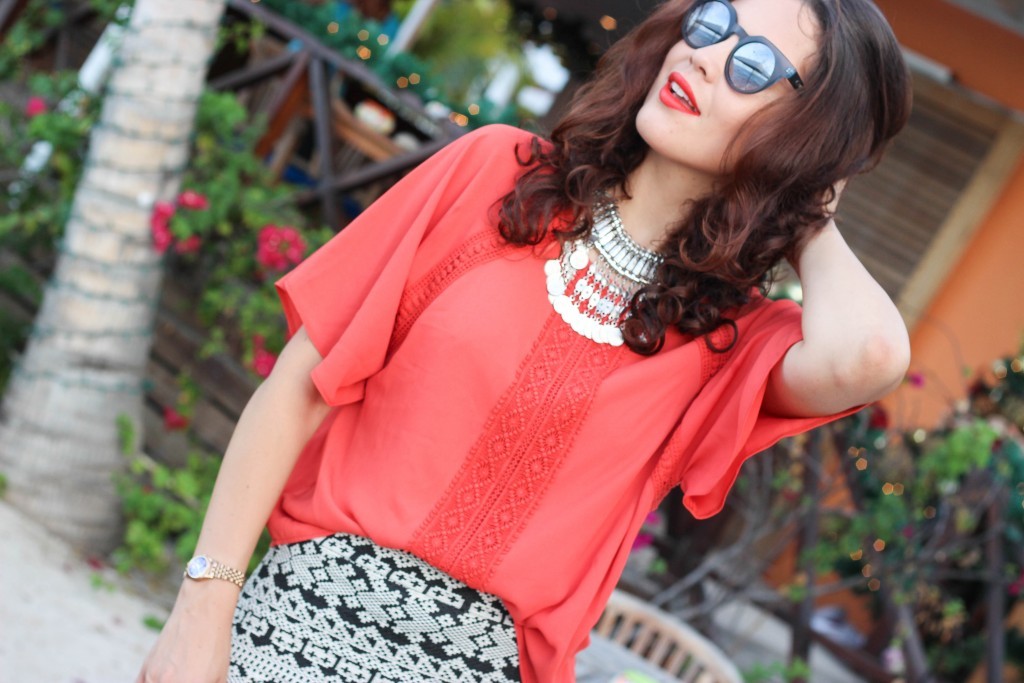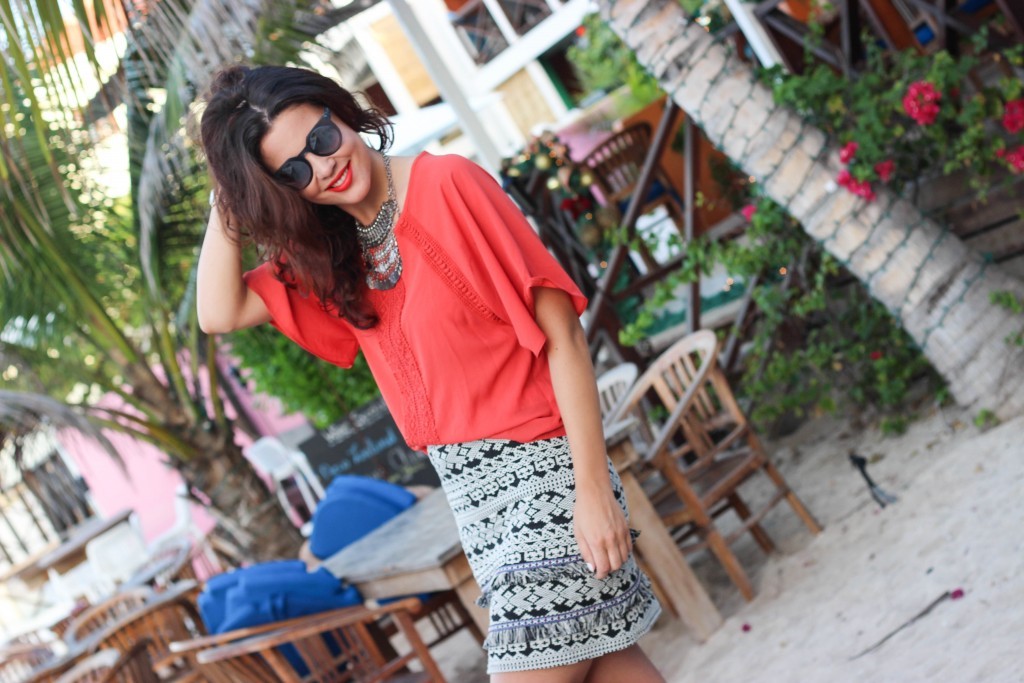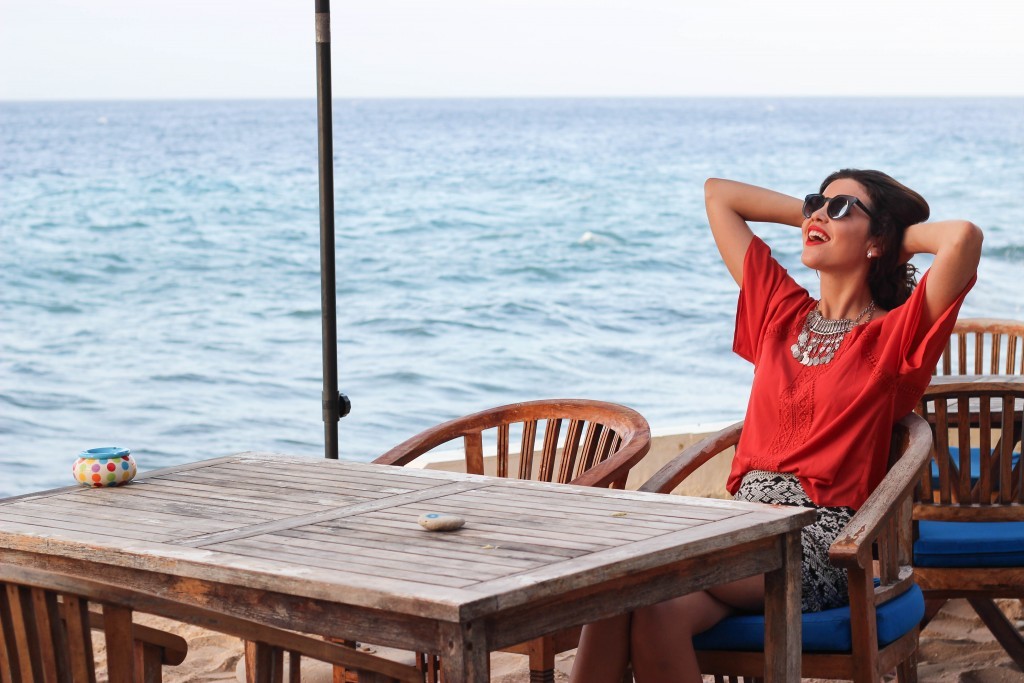 What I'm Wearing: Oasis red top, Oasis embroidered skirt, Oasis sandals, Necessary Clothing sunglasses
Location: Scuba Lodge, Curacao
Photographer: Tatiane Kozijn | Instagram: @tatianekozijn