Everything comes to an end! Abu Dhabi was the final destination of our cruise with MSC. In style with our last-minute mindset, we visited the Sheikh Zayed mosque only hours before catching our flight back to Amsterdam. But oh my was it worth it!
The Mosque جامع الشيخ زايد الكبير
When the mosque came into sight as we approached in a taxi, we couldn't help but marvel. The domes and towers towering out over the scenery look magnificent! Impressive from the distance and even more impressive from up close. The Sheikh Zayed mosque is the largest in the UAE and the structure was created to embody the cultural diversity of the Islamic world with the historical and modern values of architecture and art. A beautiful meaning and an even more beautiful end-result. With perfectly aligned pillars, mosaic walls and floors surrounded with calm hues of white and blue. It's impossible to not love the Grand Mosque.
Our experience
The symmetrical architecture structures and the colours of white and blue: just wow. Upon entering you're offered a traditional dress to wear over your clothing as arms, legs and your hair needs to be covered. They are very strict on this, so make sure your head is covered at all times. If I understood correctly, the different entrances provide different colours of dresses. We were lucky with blue. Others were less lucky with brown.
It was a magical experience and a absolute must-visit when you're in the UAE!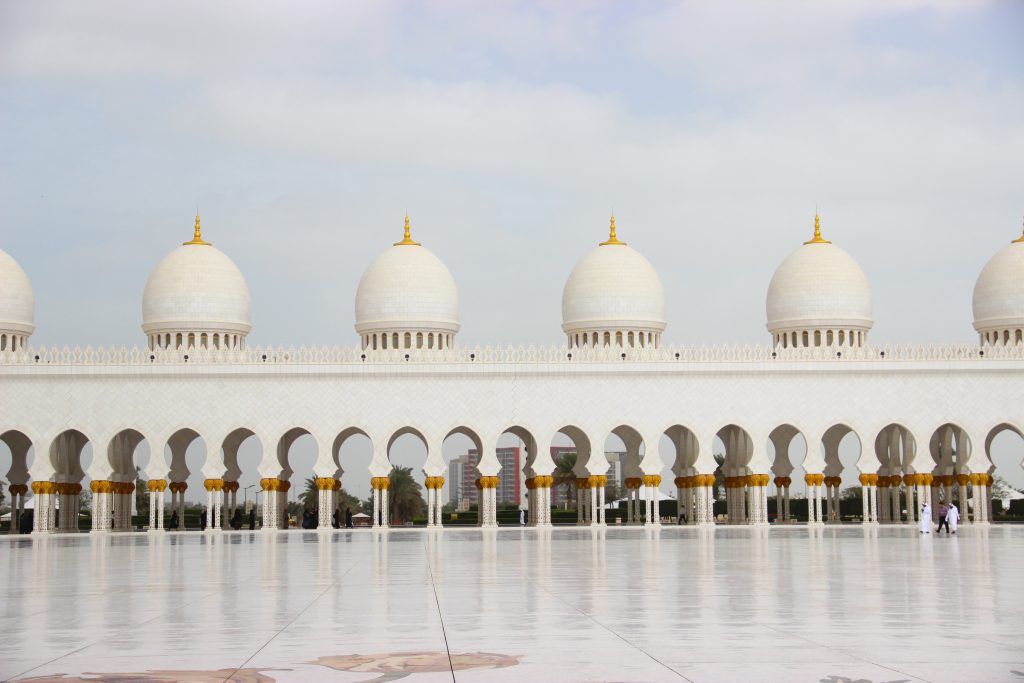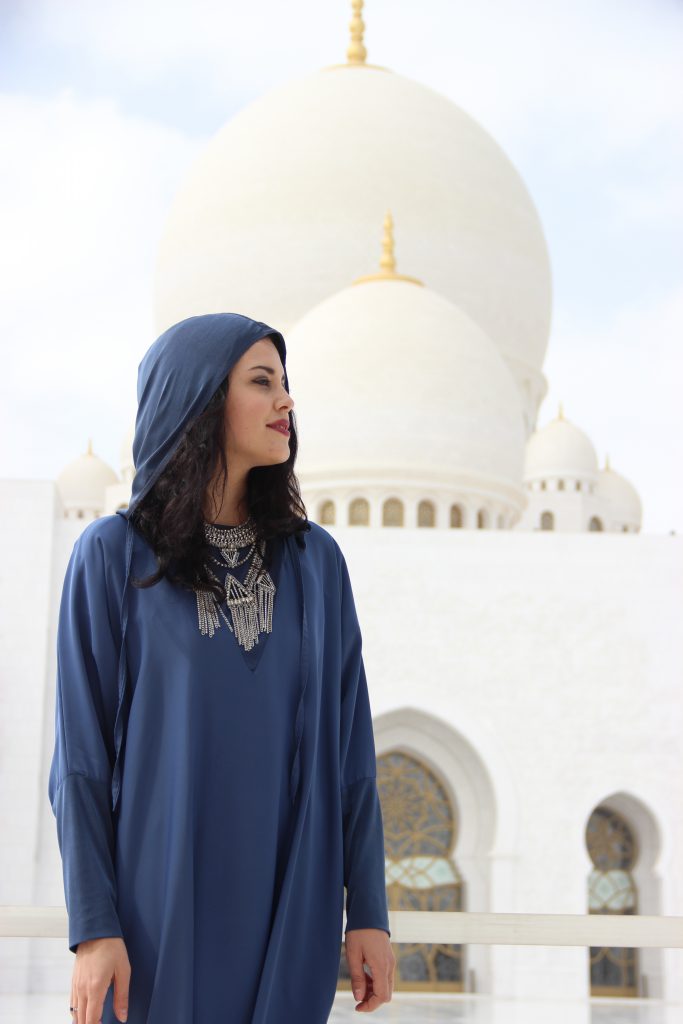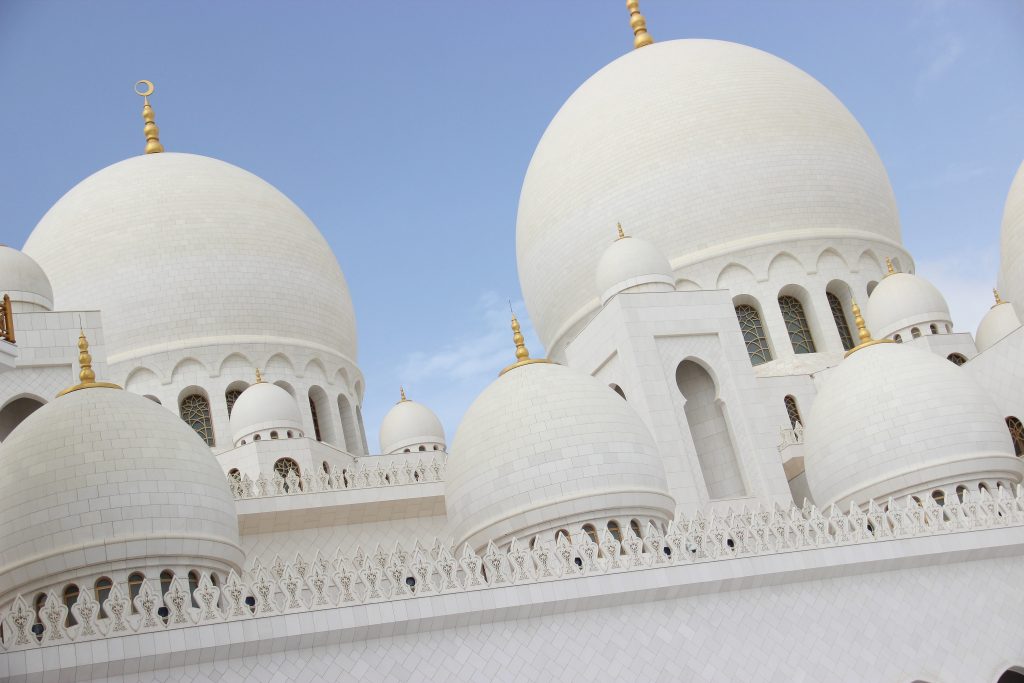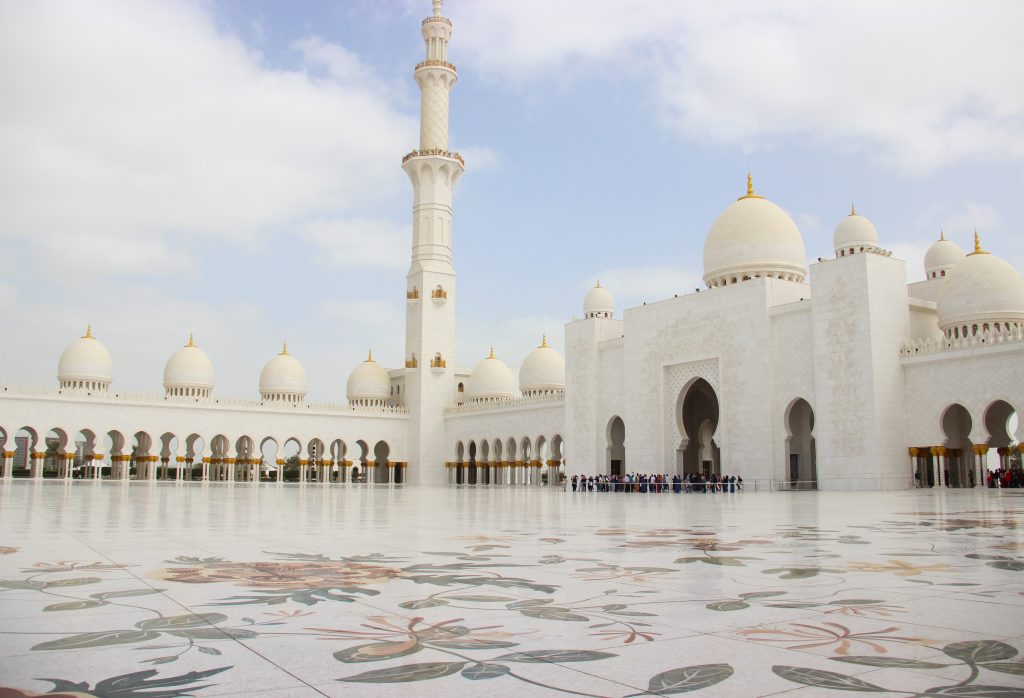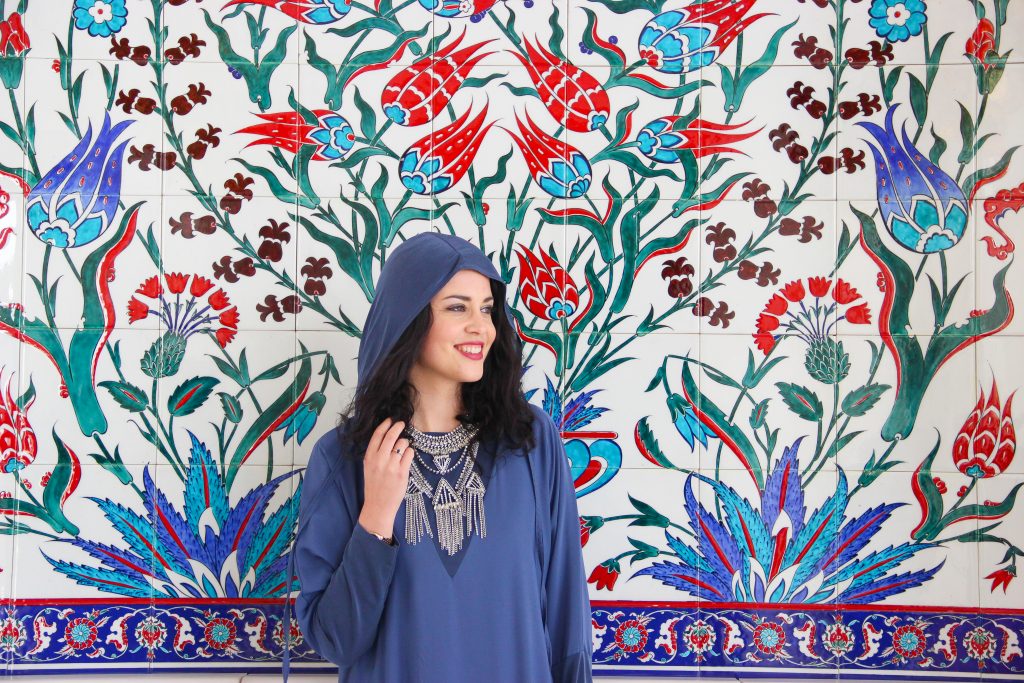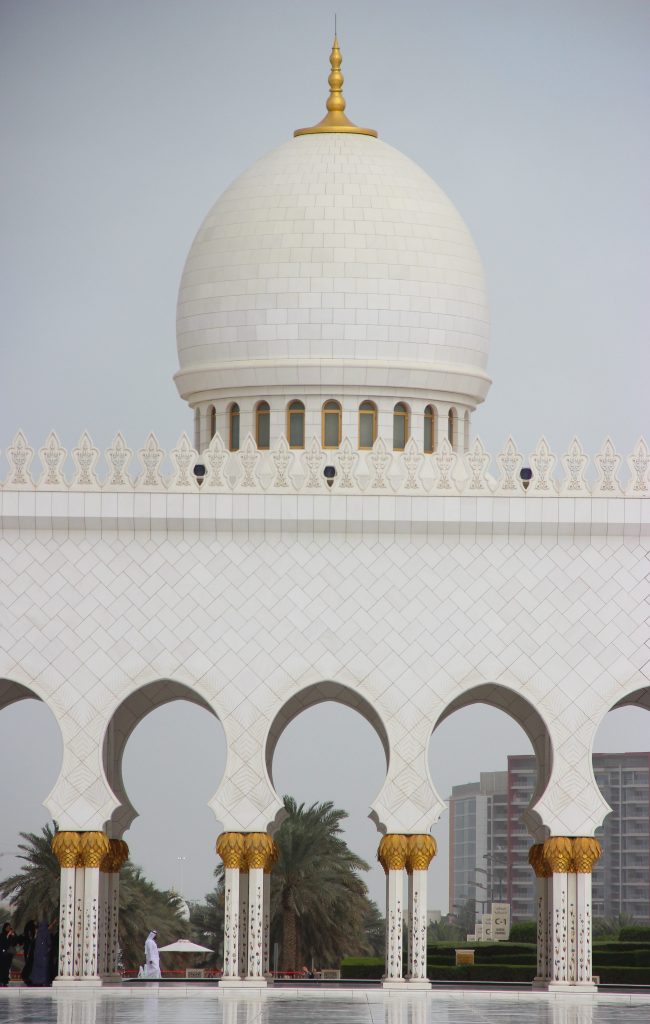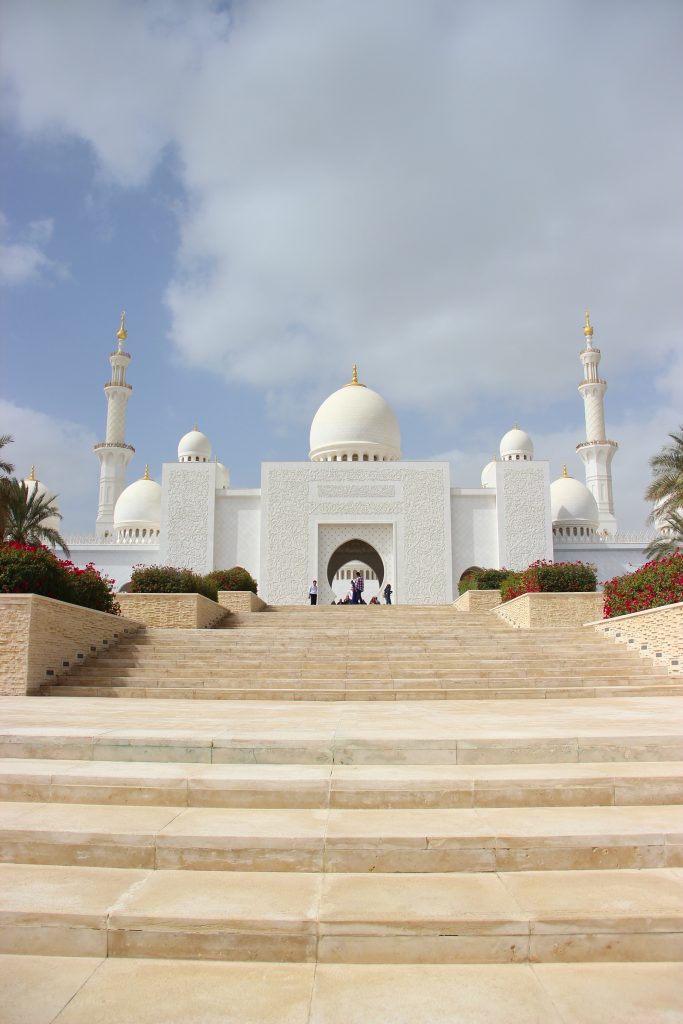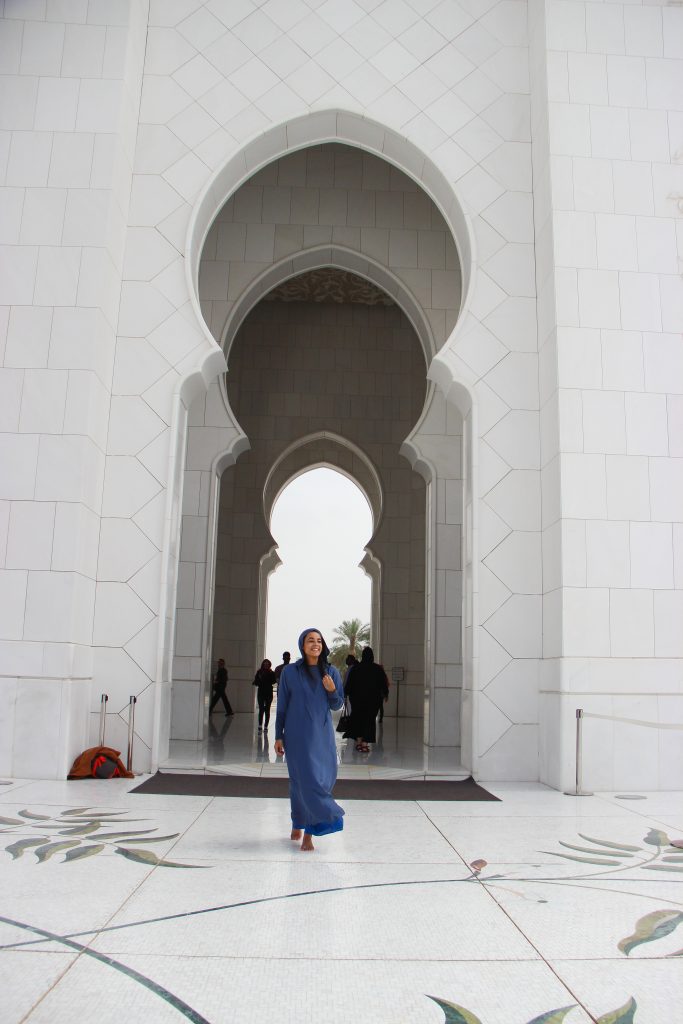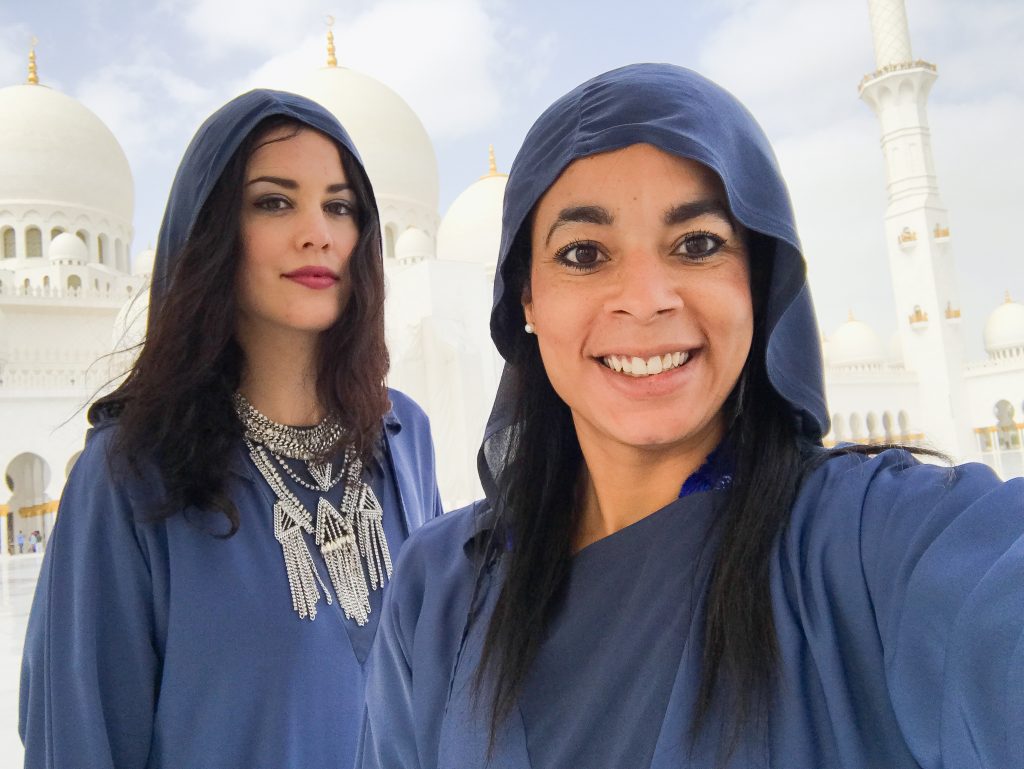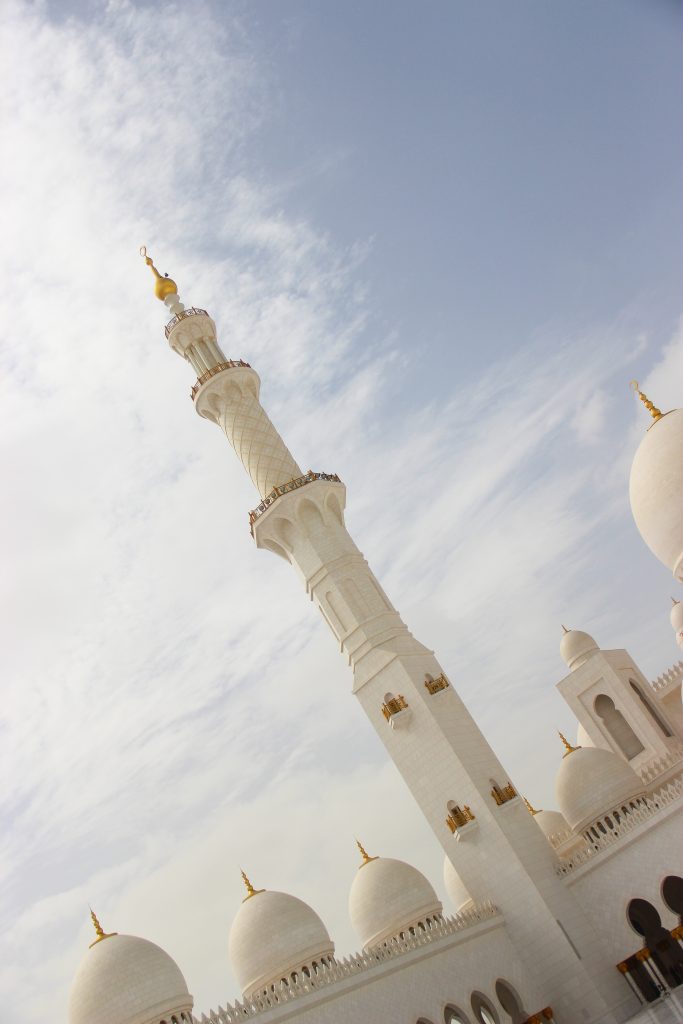 Photographer: Tatiane Kozijn | Instagram: @tatianekozijn
Location: Abu Dhabi, UAE