Blue
Here is a guarantee: the eye for detail at Le Doge in Casablanca is unparalleled. From fine woven carpets to the velvet walls and Moroccan craftwork, our room felt like a royal residence. The 1930's townhouse has smartly been converted in the coolest boutique hotel with a total of 16 themed rooms. Something done so well, that it has earned the title of Relais & Chateau, a prestigious global collection of 500 fine hotels and restaurants.
Arrivée
Another reaction than "wow" is unthinkable as you see the stairwell with velvet red carpets spiraling up in magestic manner. The scent of lillies along with the humid breeze coming in through the windows, I know I'm in Morocco.
We stayed in the blue themed room that goes by the name of Ahmed Loukili, a Moroccan musician who lived between 1909 and 1988. A cool touch at Le Doge, where rooms go by the names of artists which its interior is inspired by. Blue happens to be my favourite colour and its ambiance felt like the ideal place to turn 28 (it was my birthday on March 7th).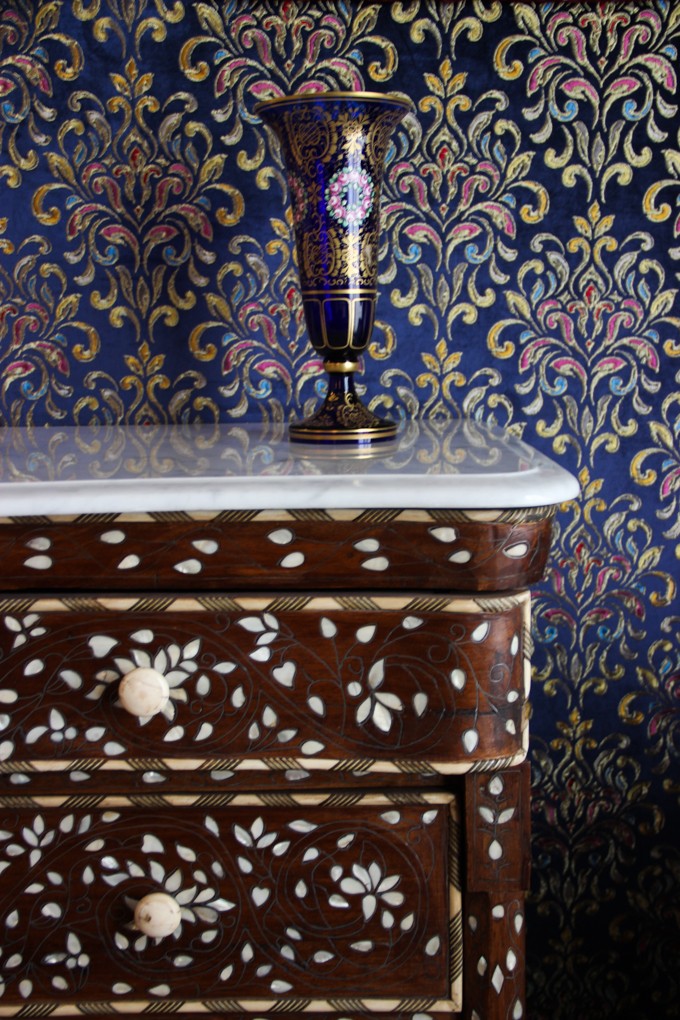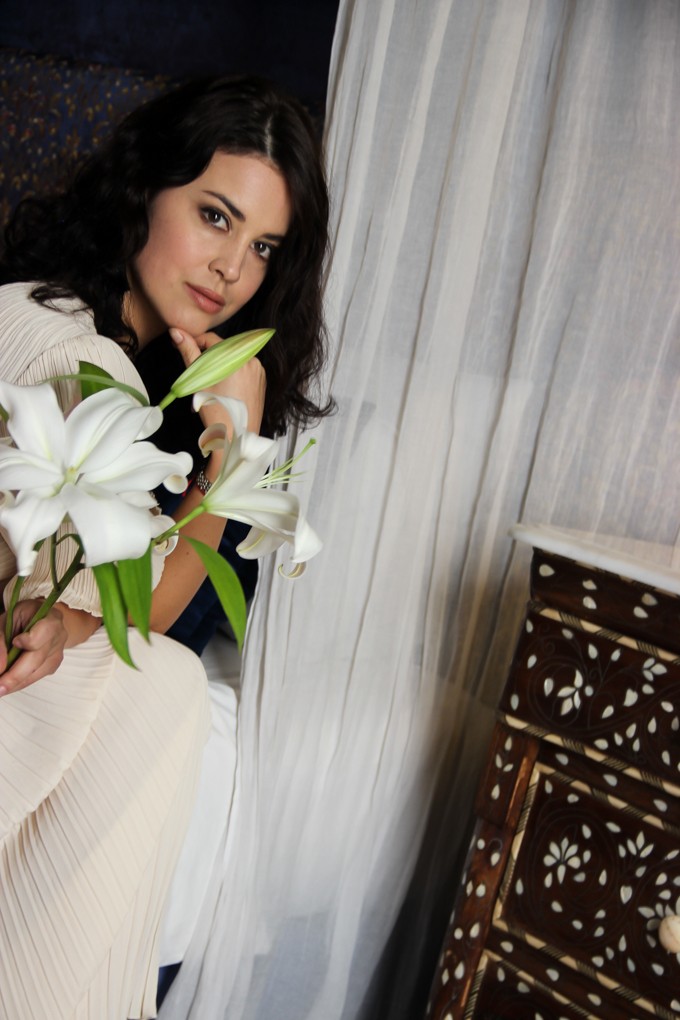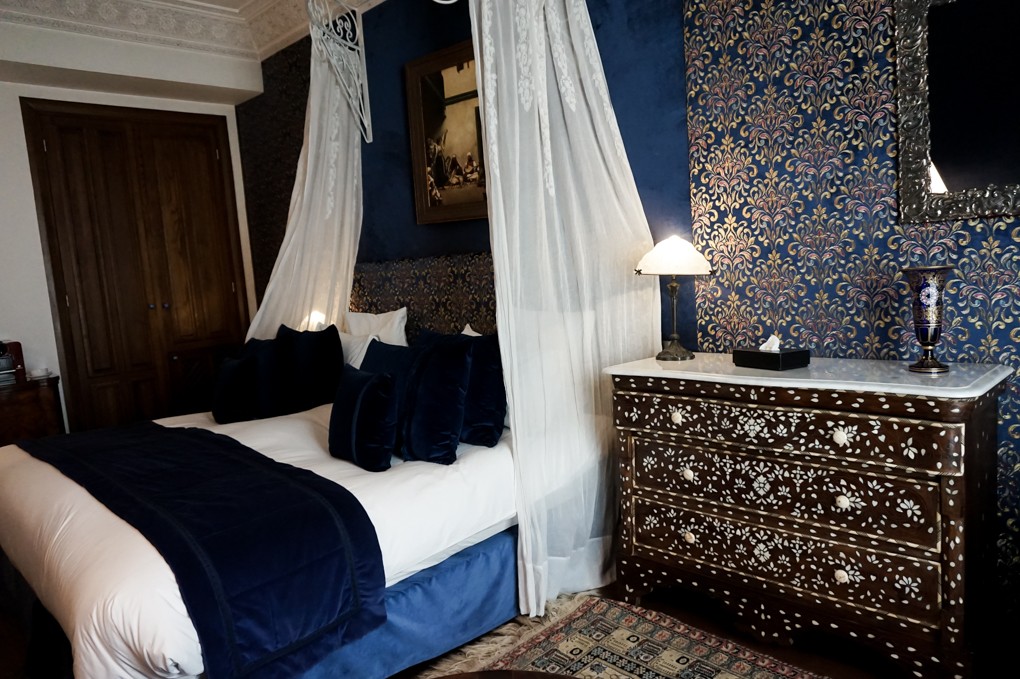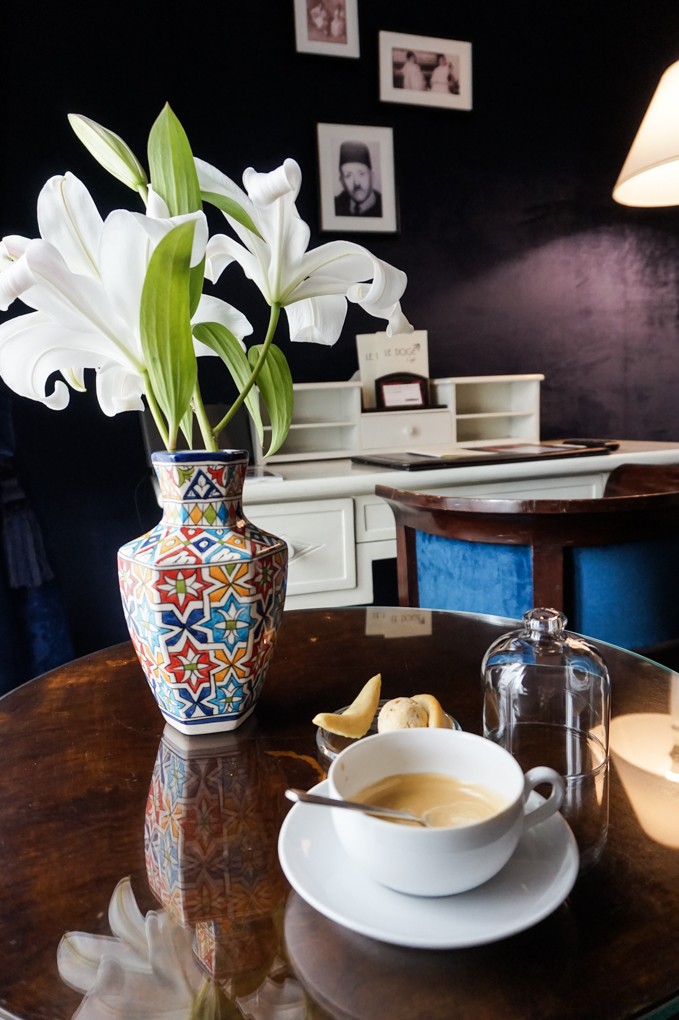 Bloom
Welcome in a world of lavish red, with a decor chic like those Parisian cocktails bars in St. Germain along with some 1920's craziness. There is so much going on in the room that the fact that it works is a small miracle. But I guess that's what that spirit of true creativity is all about, playing with boundaries and slightly crossing that edge.
Welcome
There is a lot to say about the Moroccan hospitality at Le Doge, welcoming and extraordinarily warm just like its decor. The authentic Moroccan flavours on the breakfast menu were a hit every morning and its on-site restaurant Le Jasmine exceeded all expectations. Keep an eye out for a sooon to be published food-dedicated post, showing you all the goodness we've eaten during our stay…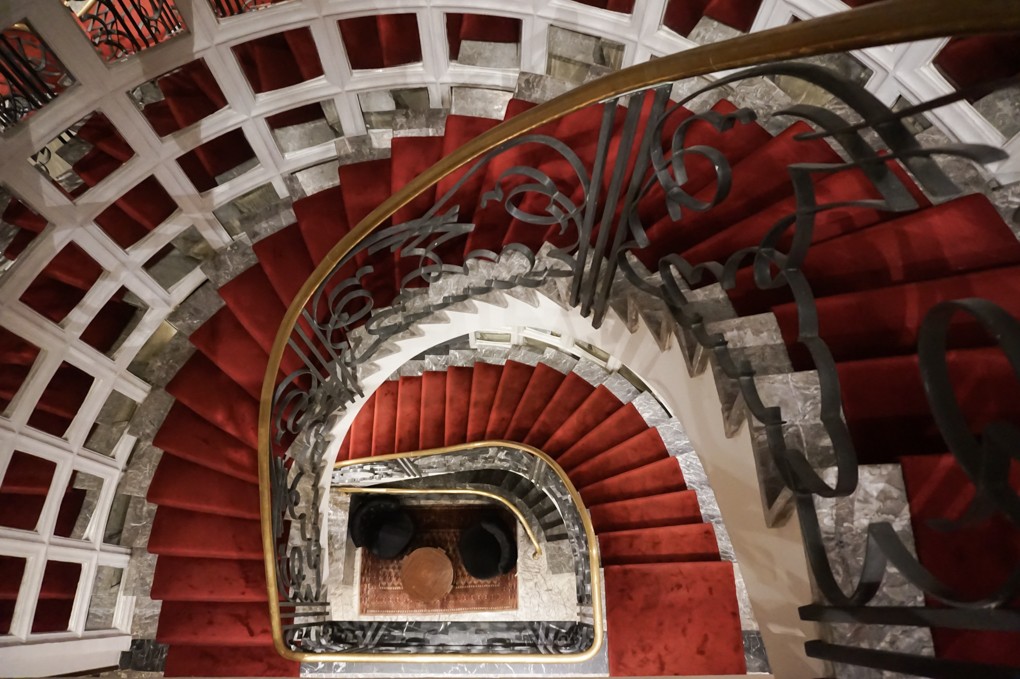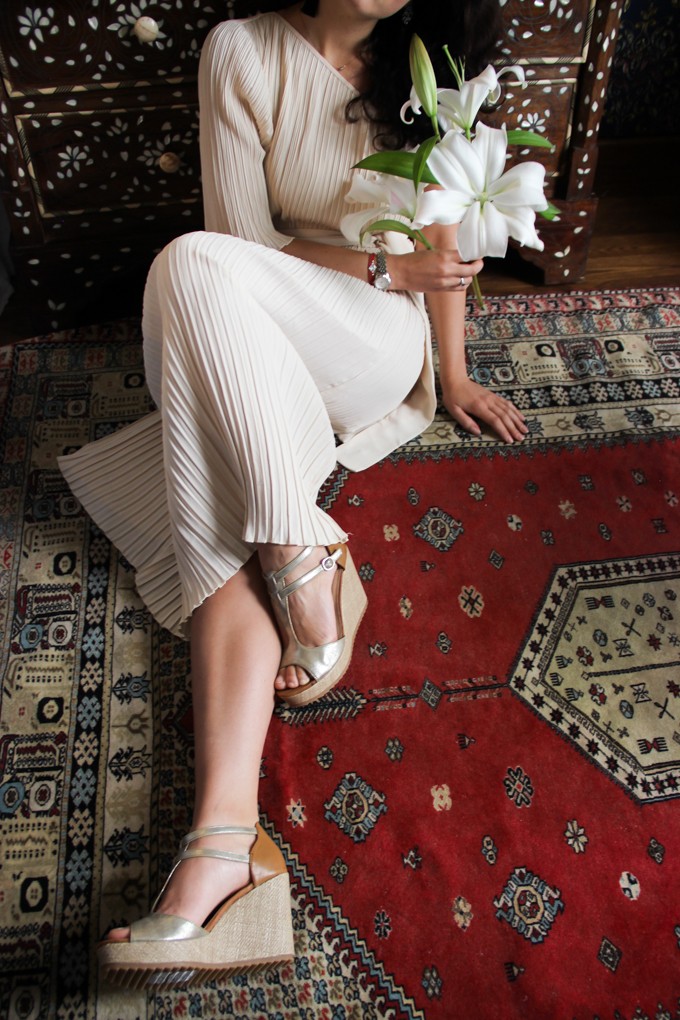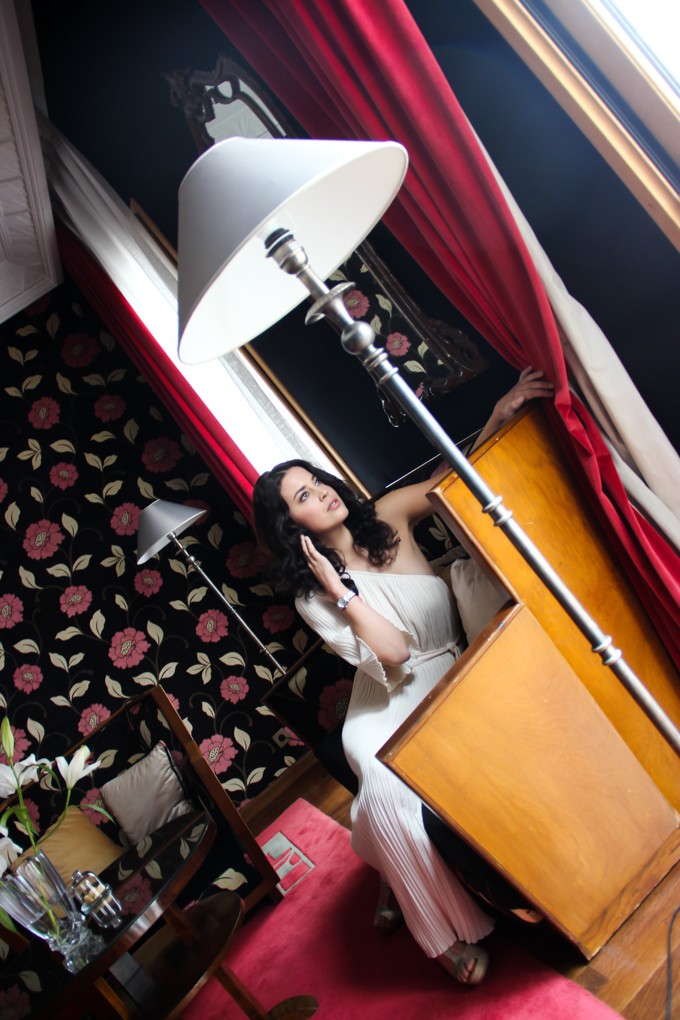 Green
The funkiest, most art-deco room of them all. The white contrasting with fresh green hues wake up and is yet another mesmerizing room in Le Doge. The large windows leave in some wonderful light and from the balcony you get to soak up a taste of Casablanca that is surprisingly tranquil compared to the rest of the city.
Ps. those pastries you see in the pictures were my guilty pleasure, I must have eaten at least 20. Having new ones delivered to our room each day got me into a routine of afternoon tea and sweets real quick!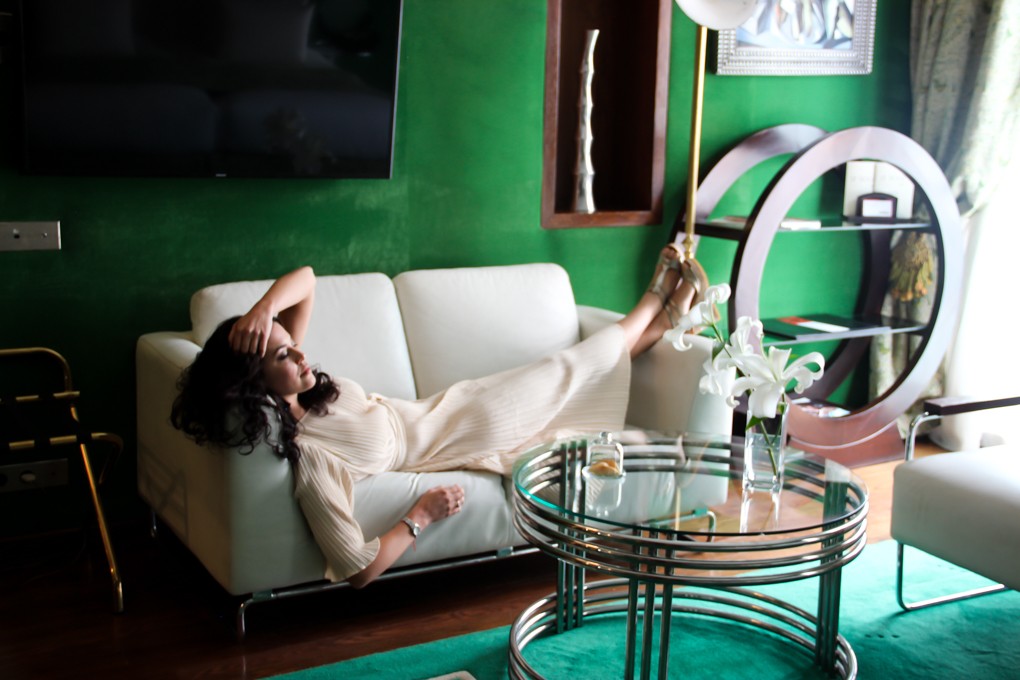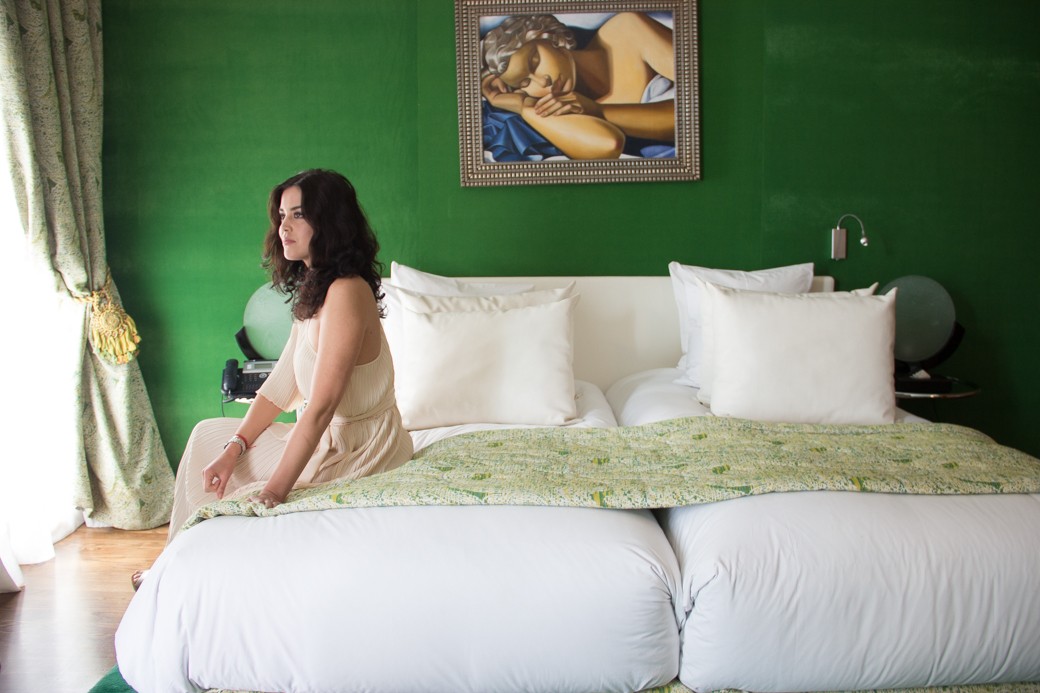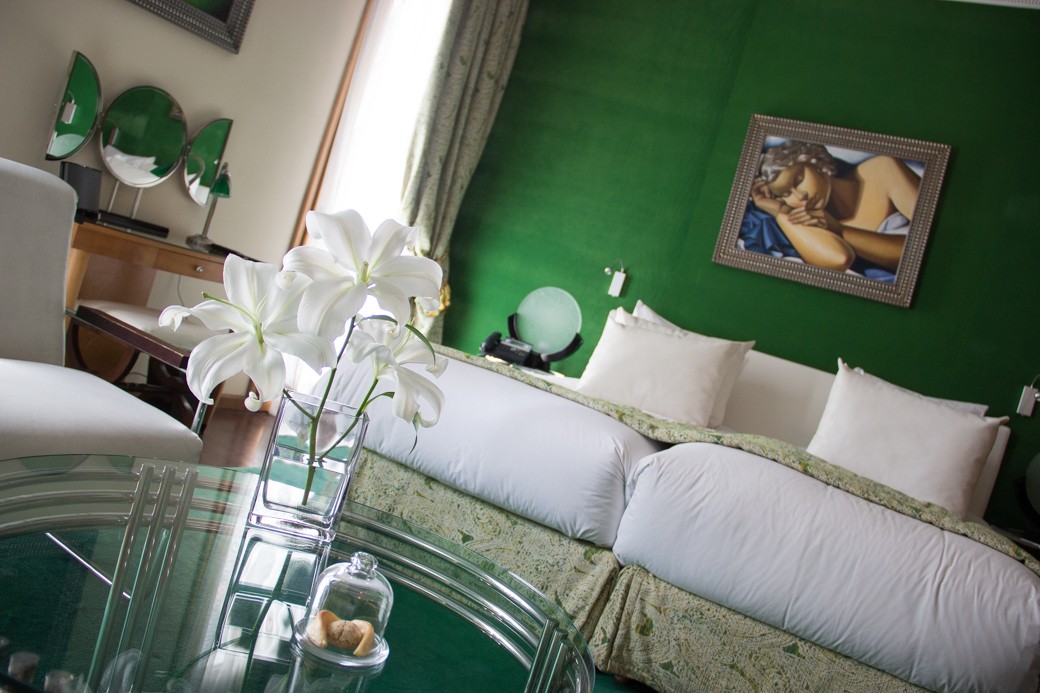 What I'm Wearing: Mint & Berry dress, s.Oliver wedges
Photographer: Tatiane Kozijn | Instagram: @tatianekozijn
Location: Le Doge, Casablanca