Did you watch the Titanic? I'm not talking Leo or Kate Winslet, but the size of the ship and the fancy-pancy atmosphere! Presenting on FC today: a week of cruising in the Middle East with MSC.
MSC Fantasia
Big, bigger, biggest. The MSC Fantasia was launched in 2008 and can fit a staggering 4.363 passengers. Say what?! The ship has 18 floors, yes 18!! Can you imagine how many time we got lost trying to find each other in a bar or restaurant? Or on the deck? No time to be bored on the MSC Fantastia, because there are several pools (both indoor and outdoor), a cinema, a theatre (great shows at night!), several bars, a disco(!), a spa and several restaurants. Of which we absolutely adored Cerchio d'Oro. We had a very comfortable and surprisingly large cabin with a balcony. I mean, how luxurious! Enough about the facts for now…
Let's talk about the journey
We got on board in Dubai and in real FashionContainer style, we were the very last 2 guests to arrive on the ship. But that also meant: no check-in queues! no waiting! so within 15 minutes after arrival in the port, we were on the ship. Our first stop during the journey was Oman, but only after a whole first day at sea. After Oman, we continued our journey to Khor al Fakkan. Due to weather circumstances, we couldn't reach the island of Sir Bani Yas that was originally on our itinerary, so instead we changed course to Qatar. A decision very much welcomed by us, because it meant we unexpectedly got to explore another country! You can read the Qatar post here. After a day in Qatar's capital city of Doha, we started the journey to Dubai. Where we thoroughly enjoyed all the hotspots such as the Dubai Mall with its gorgeous fountains and nightlife! The journey ended in Abu Dhabi, where we were left in absolute awe by the beauty of the Sheikh Zayed grand mosque.
Life/service on board
Service on board was flawless! From the moment we set foot on board, to all the lunches and dinners and in between: everything was so well taken care off. We also had the extra luck of being invited on MSC as press, which meant that we had a couple of special touches to our stay. For example we had a contact person who helped us out with anything we needed and we even got invited for an evening in MSC exlusive Yacht Club. What fun we had! Only good words for the experience.
What I'm wearing
As you can see from the pictures, the wind-force was INCREDIBLY strong! Nevertheless it was warm, so I'm wearing an easy dress by Oasis. How cute is the bird print?
Conclusion
This middle-east route and the MSC experience is a total yes and a total must-do! It's an experience we'll never forget, not just for the life on board or the amazing destinations, but also for the many great people we met!
You can view the content of destinations that have yet been published below:
1. Khor al Fakkan 
2. Oman
3. Qatar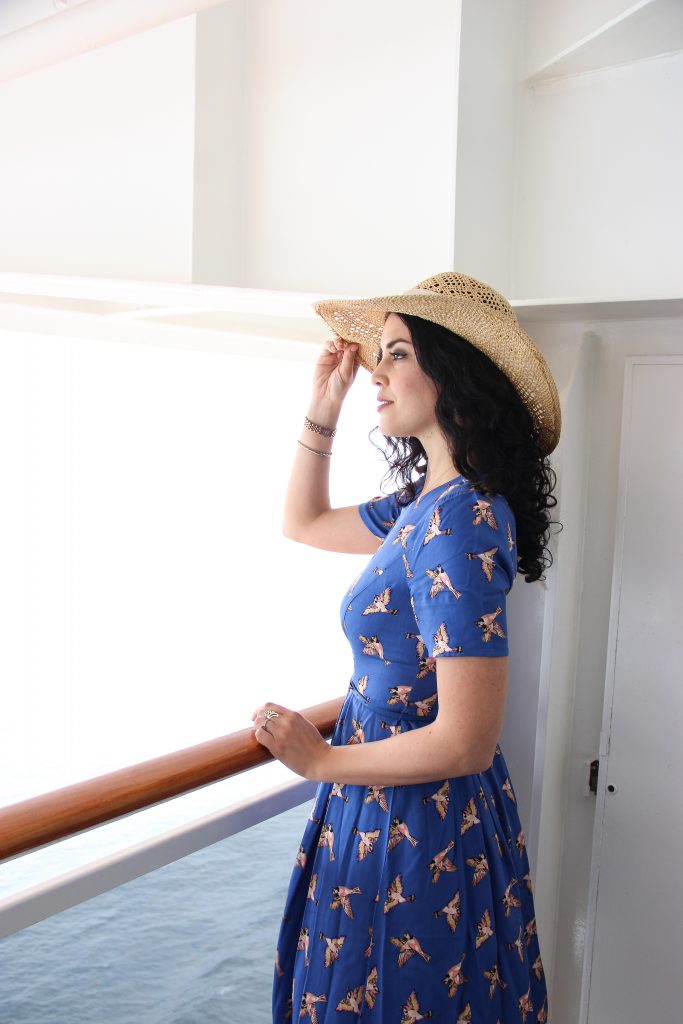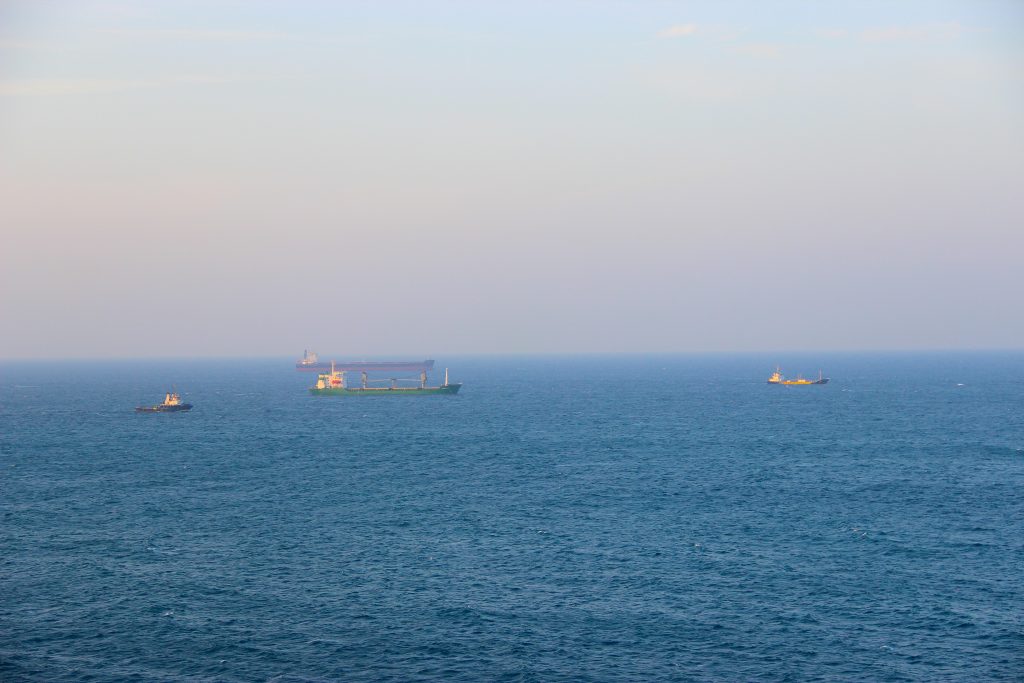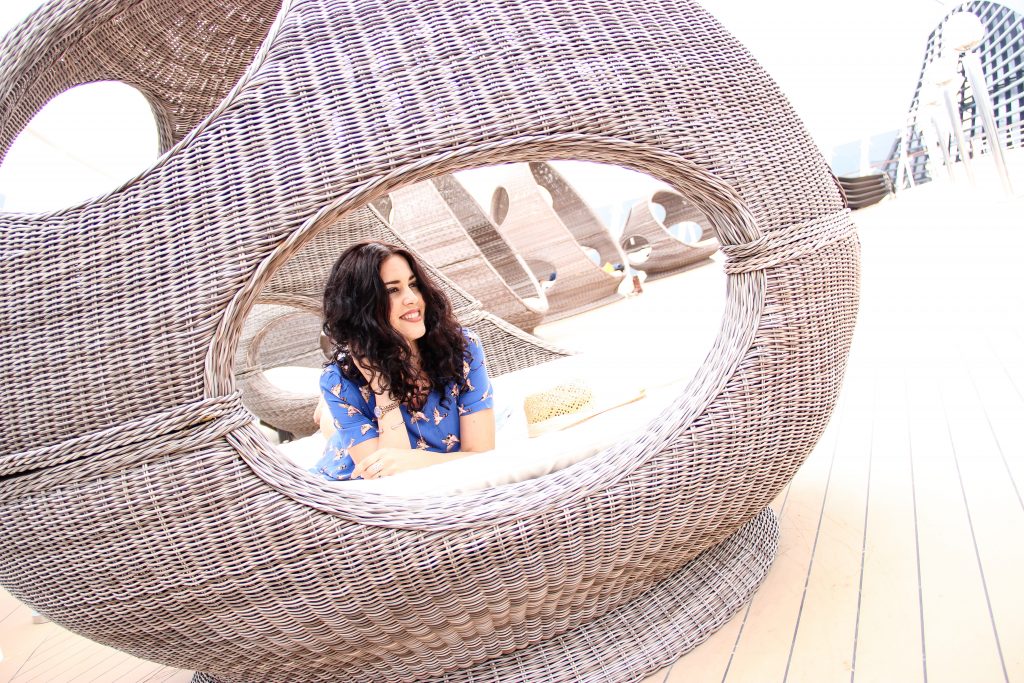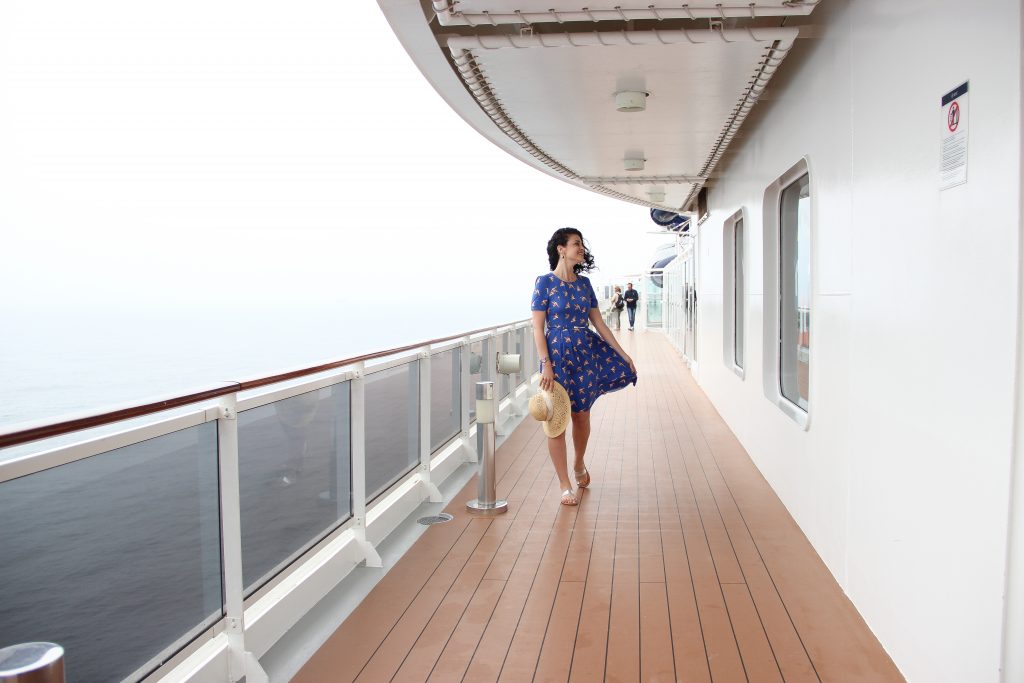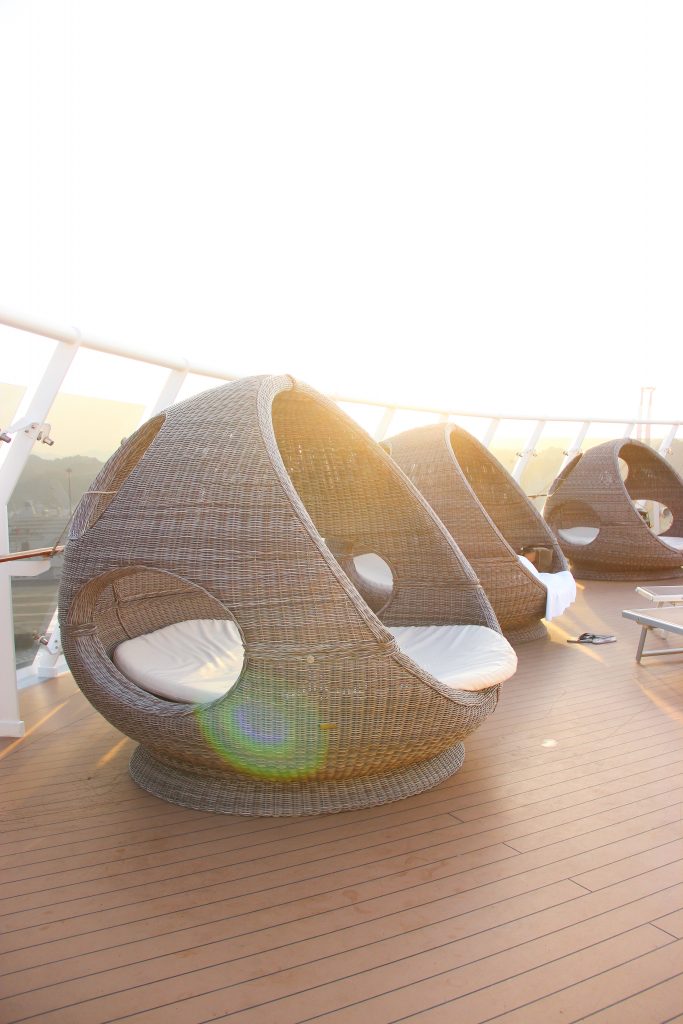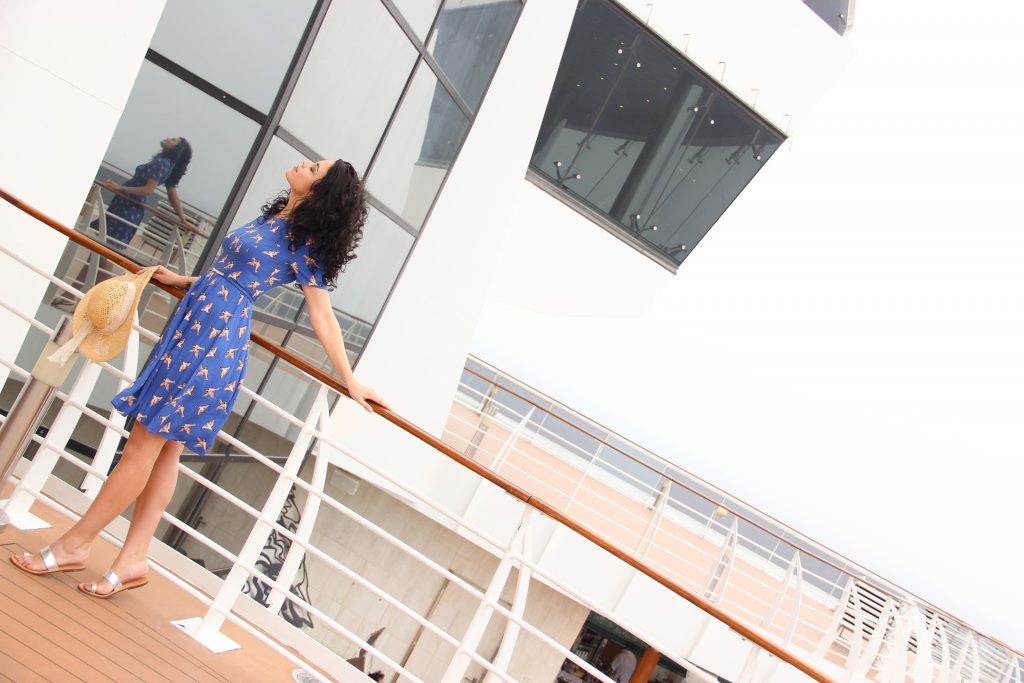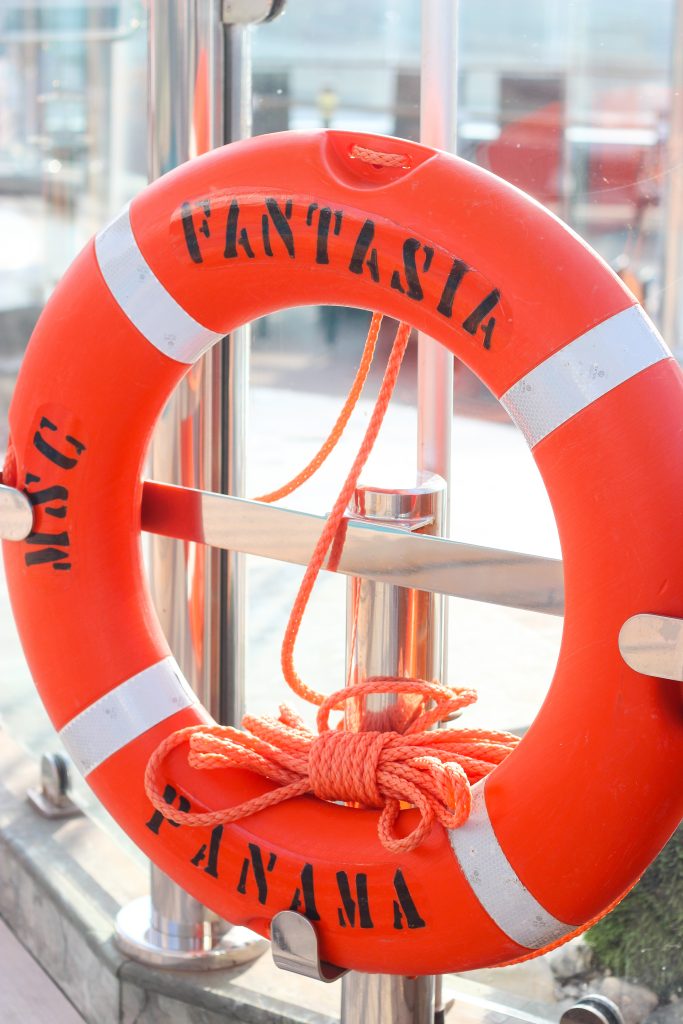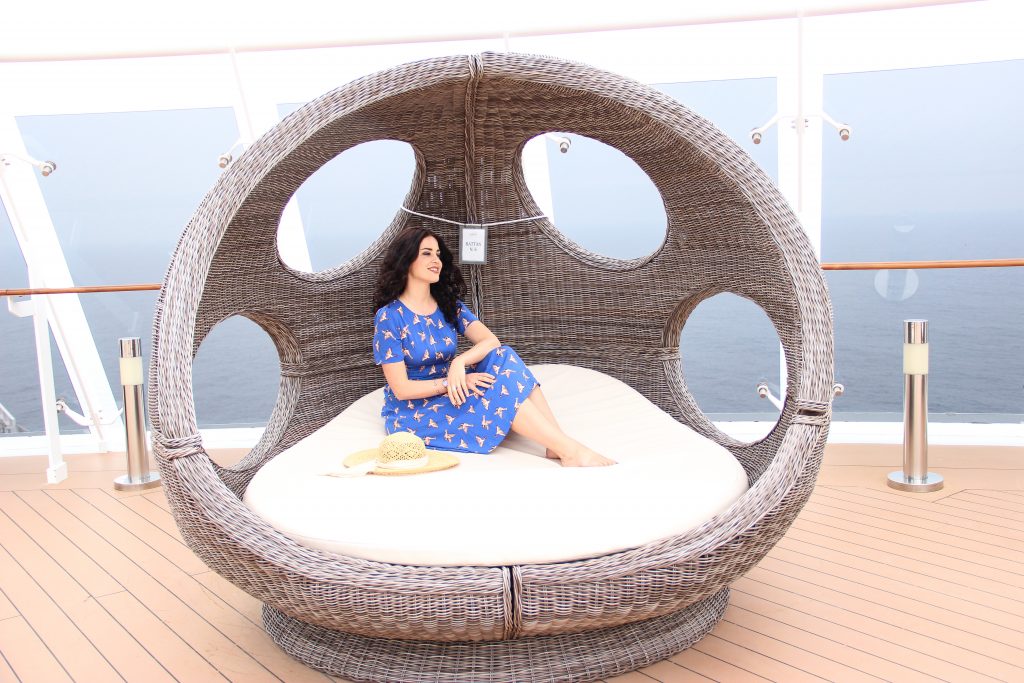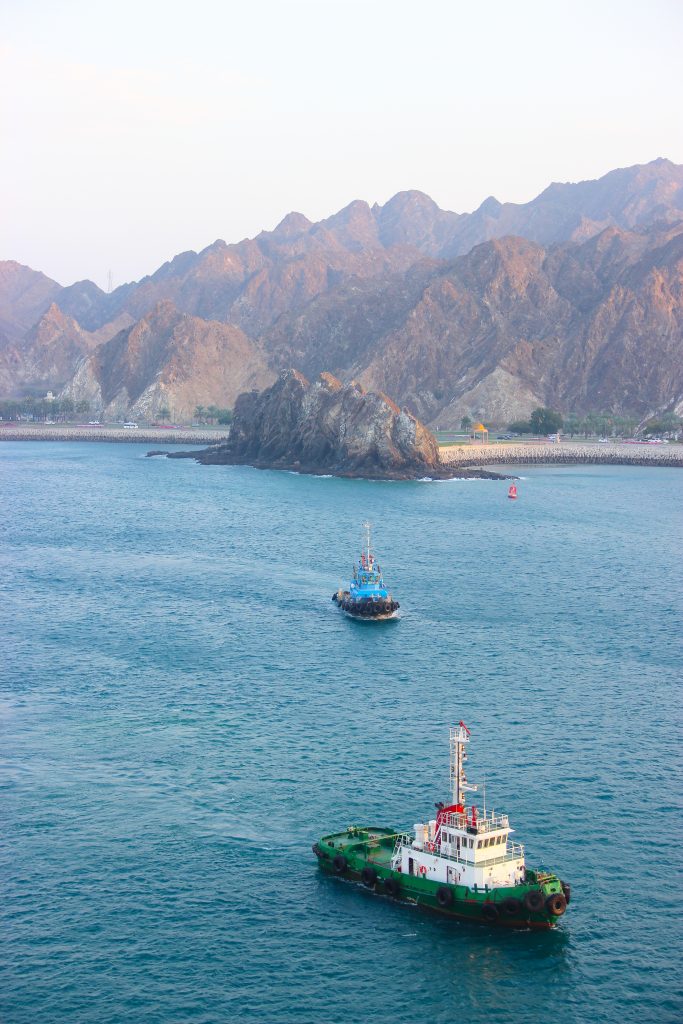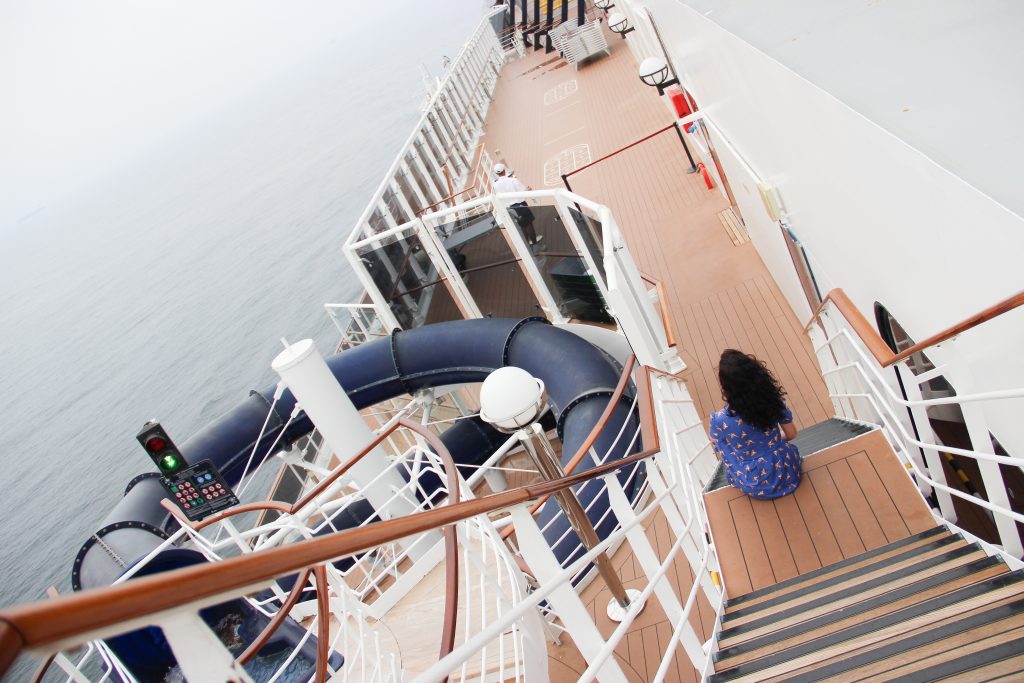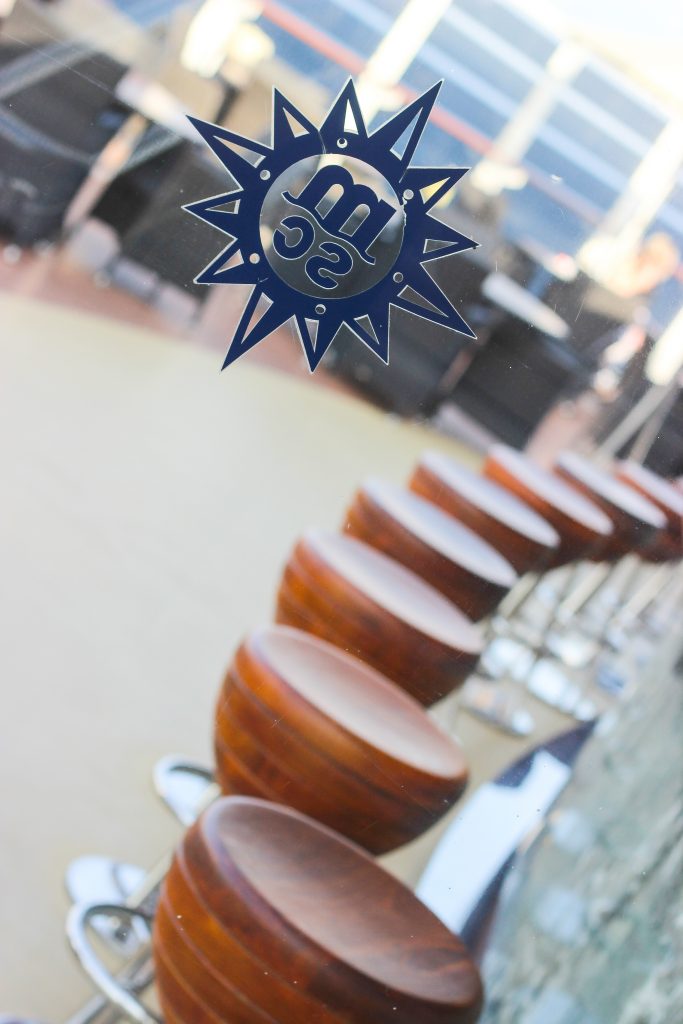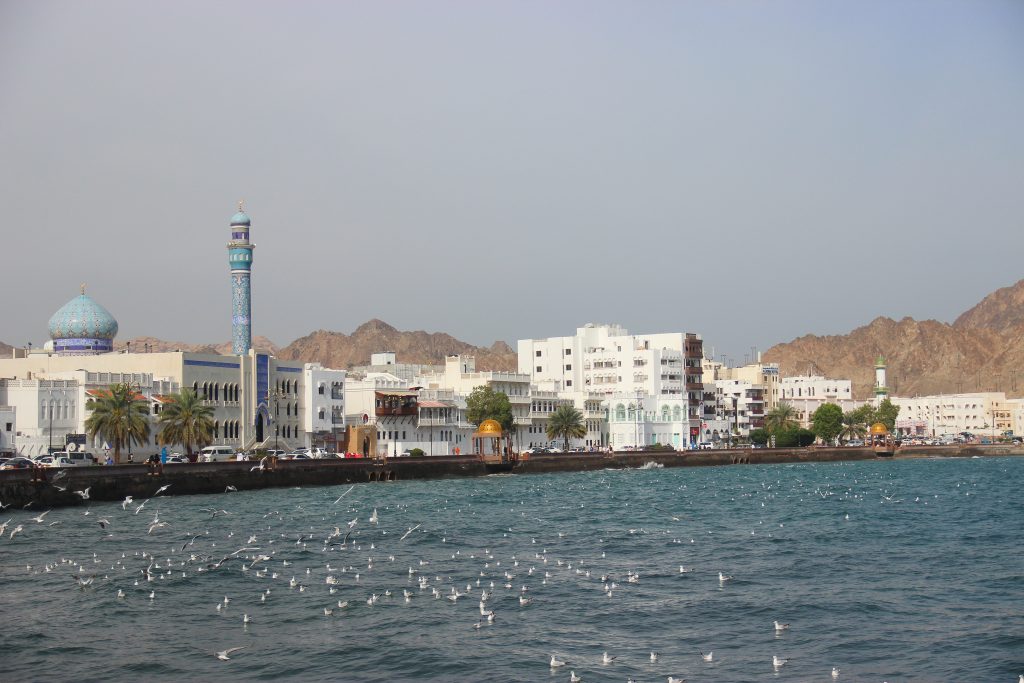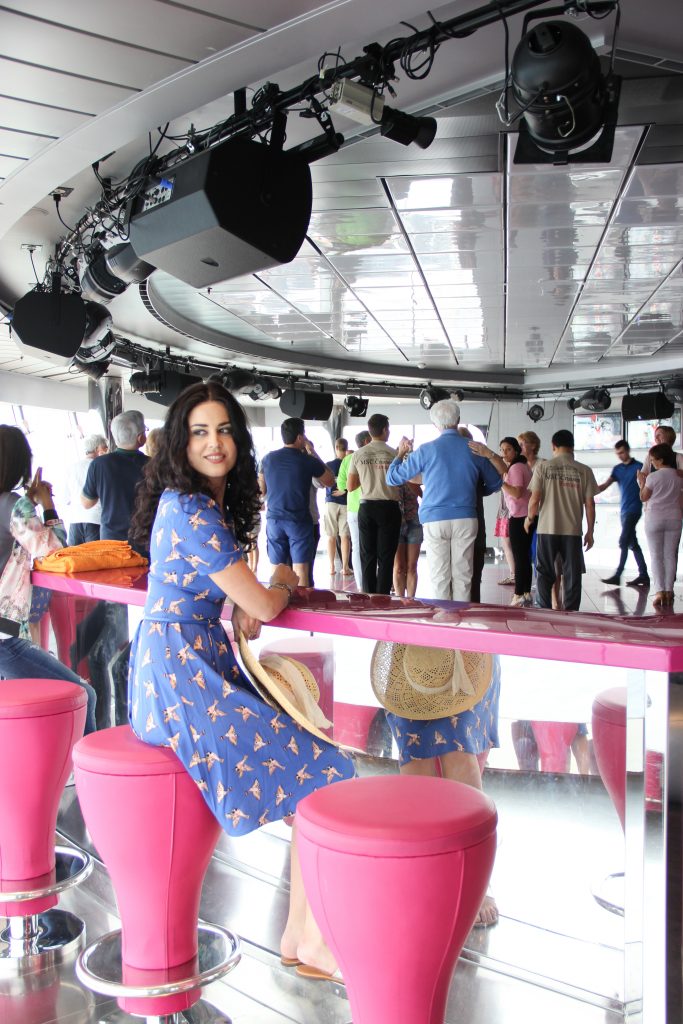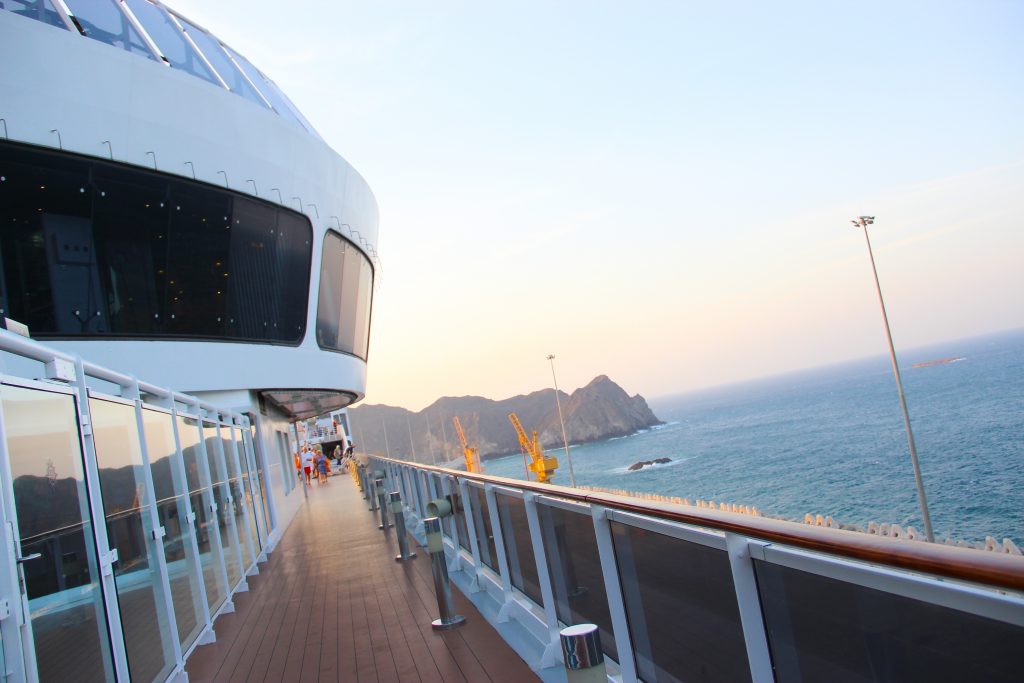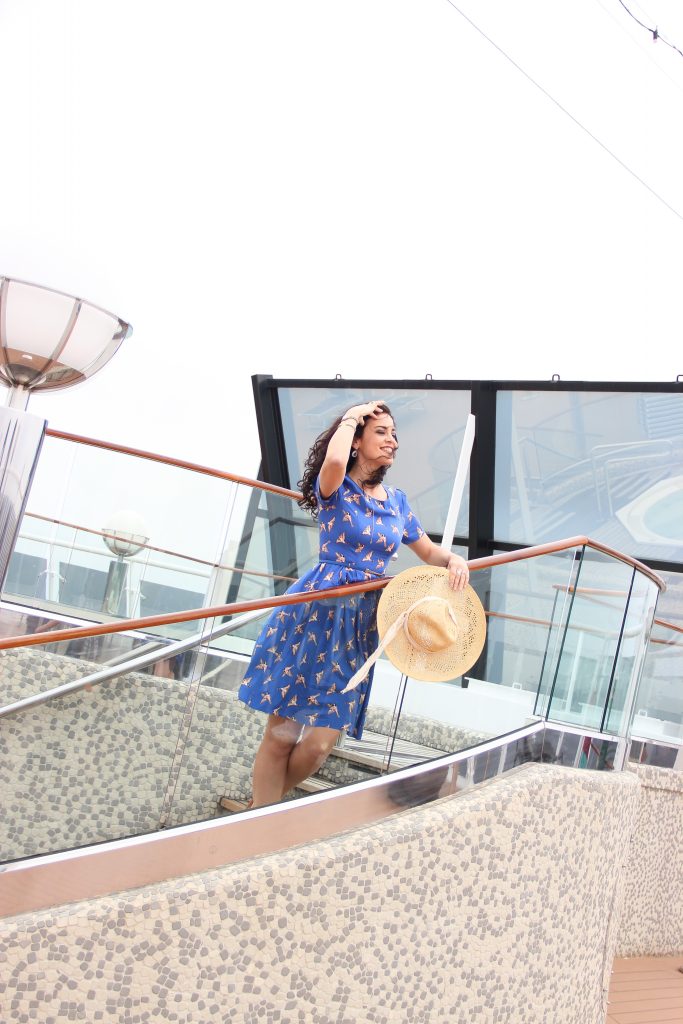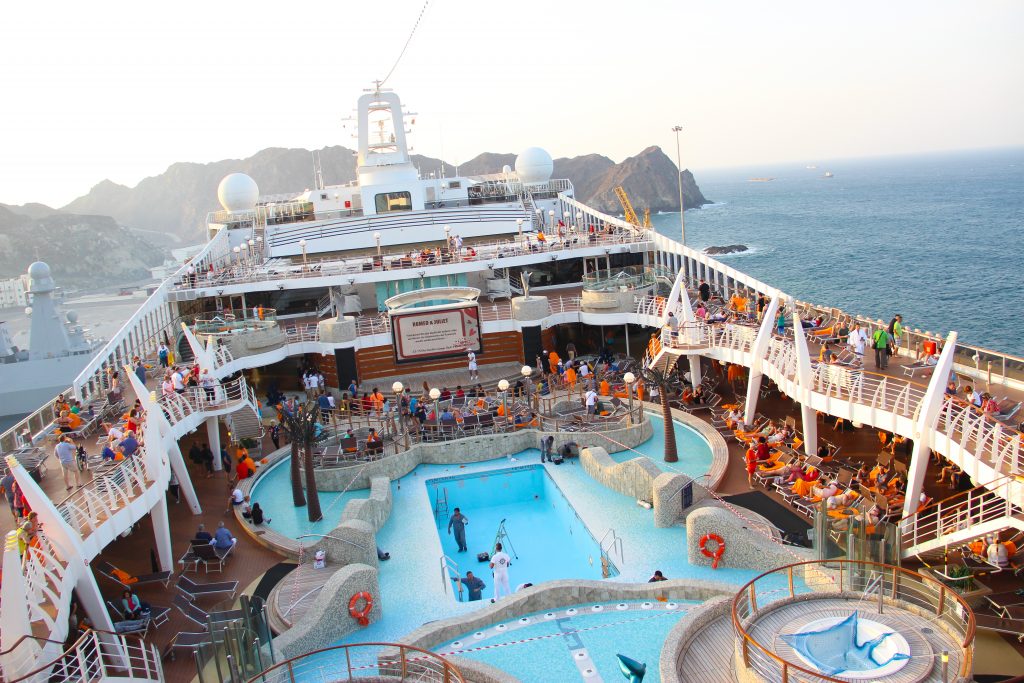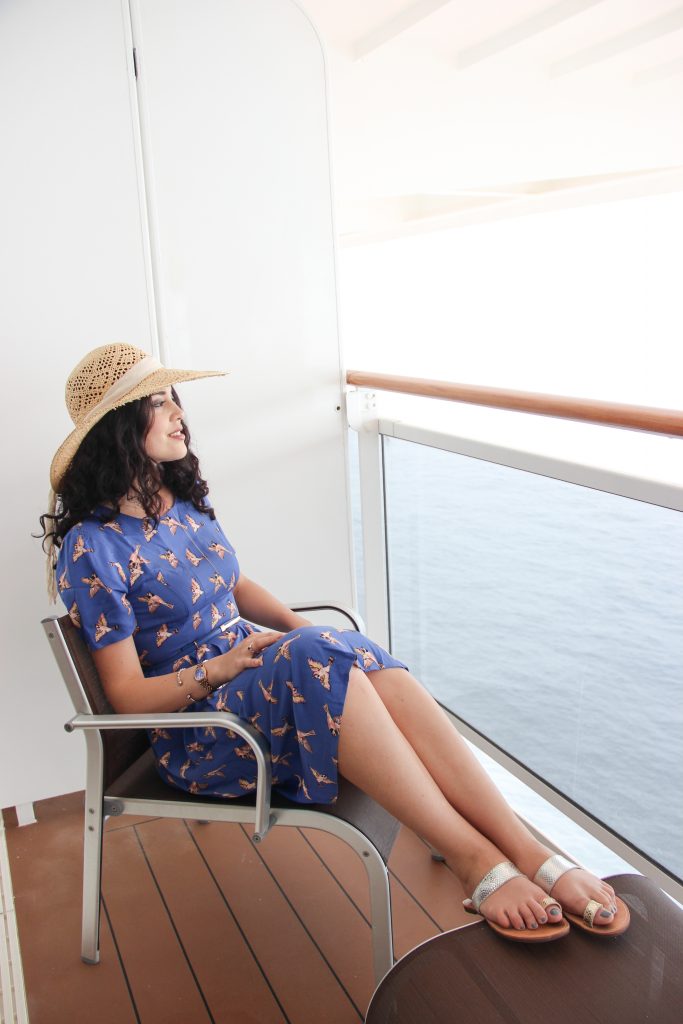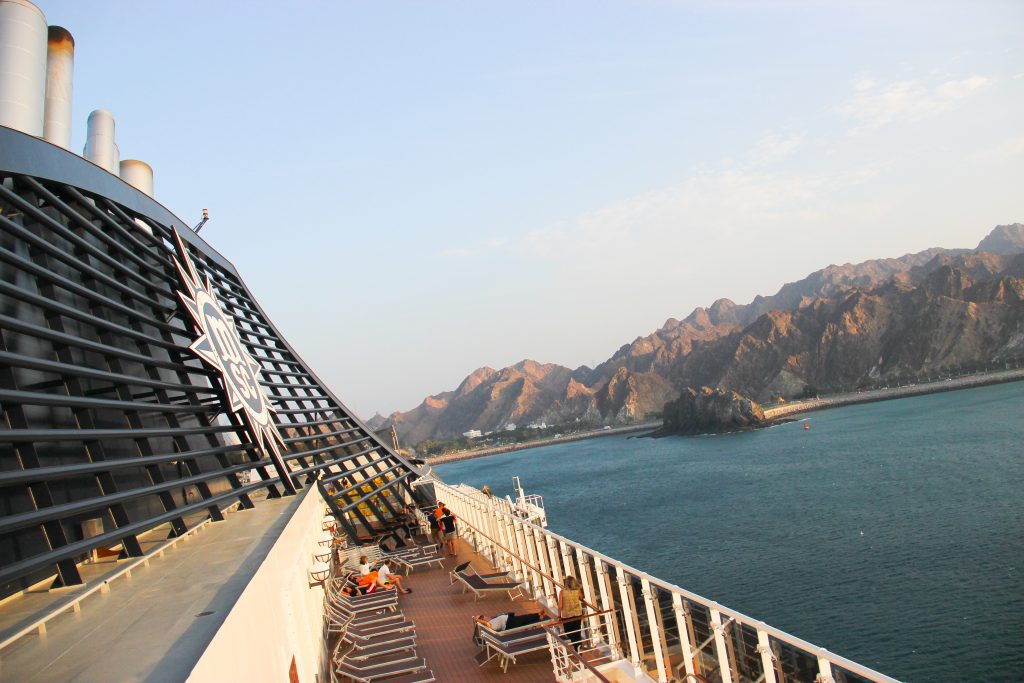 What I'm Wearing: Oasis dress, Isapera Mykonos sandals
Photographer: Tatiane Kozijn | Instagram: @tatianekozijn
Location: MSC CRUISE, UAE