All those dresses and high heels are a lot of fun, but nothing beats an outfit you can actually walk around in all day, without feeling even the tiniest bit uncomfortable.
So call this my ultimate on-the-go outfit! After a few crazy weeks, or what am I saying: months, of travelling, it feels so good to be back in my home town for a little bit. See family. Catch up with friends. Chill. My home town happens to have the most charming little streets you've ever seen, so the perfect backdrop for pictures…
I'm wearing a pair of super skinny white jeans (you know, the kind you have to pull up with all the effort in the world, but once they're on, amazing!), a grey tee with a twisted front and cute embellished floral jacket, all by Marks & Spencer. Casual, but still on point. These Tommy Hilfiger sneakers have been a favourite of mine lately and good thing they can be washmachine washed, because keeping white shoes white is like the most difficult thing in the world.
And ofcourse in the real on-the-go style, a coffee has to be in hand! Or actually that's just an excuse, because whatever I seem to do, coffee is there. No life without coffee, my friends.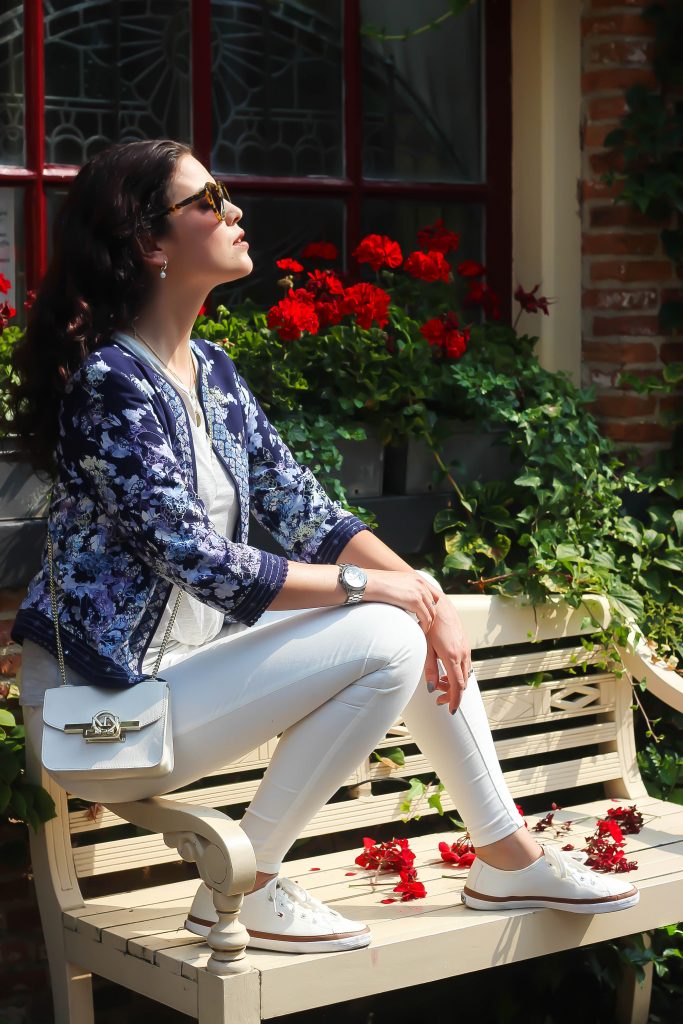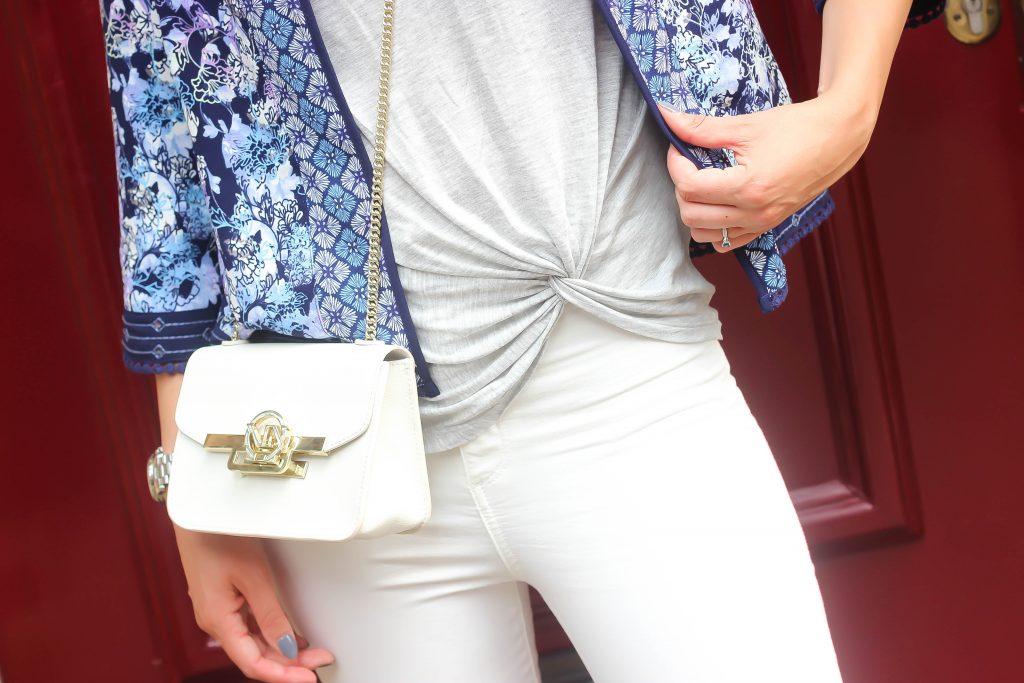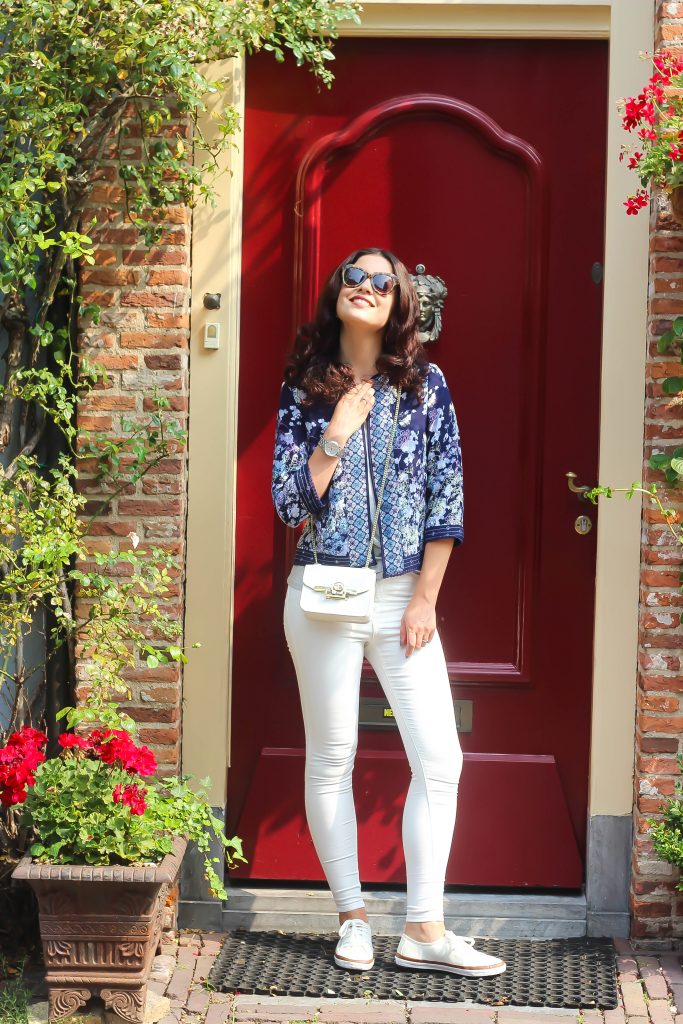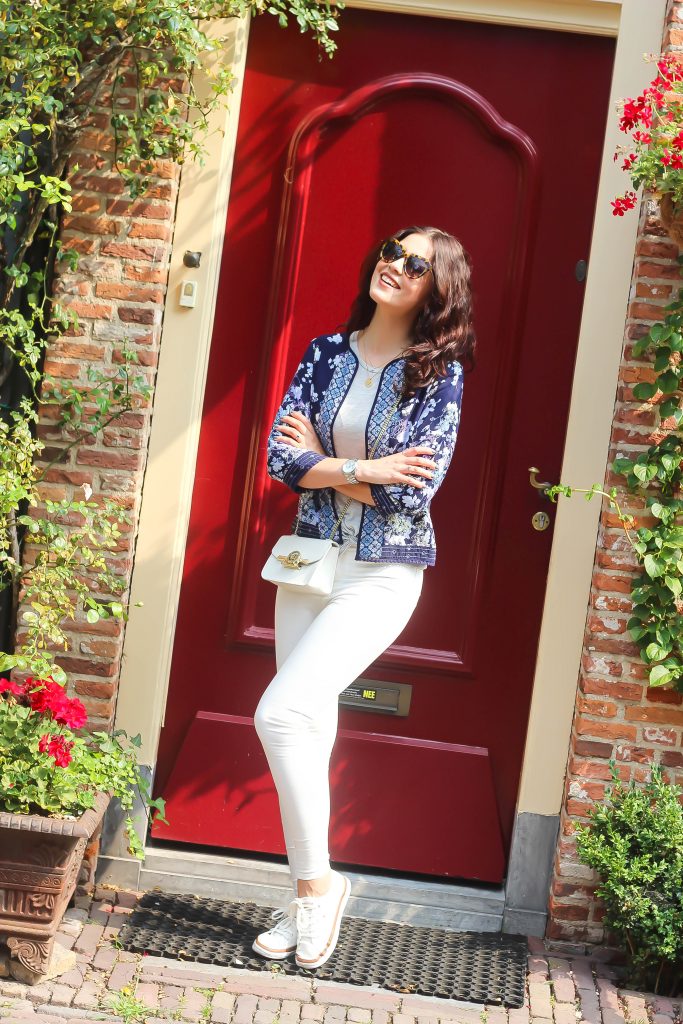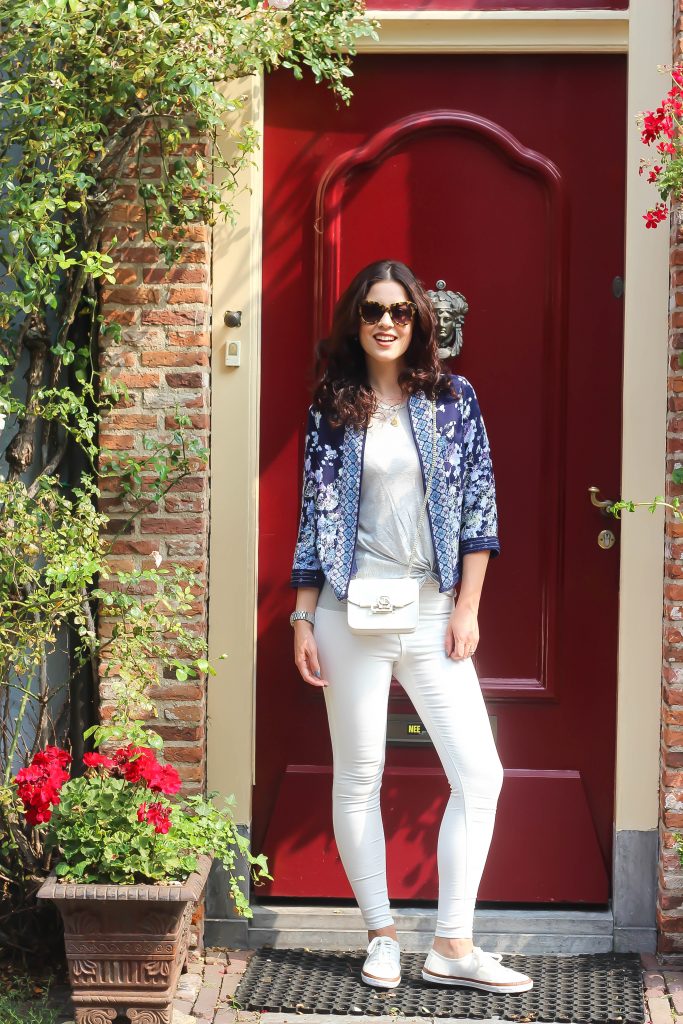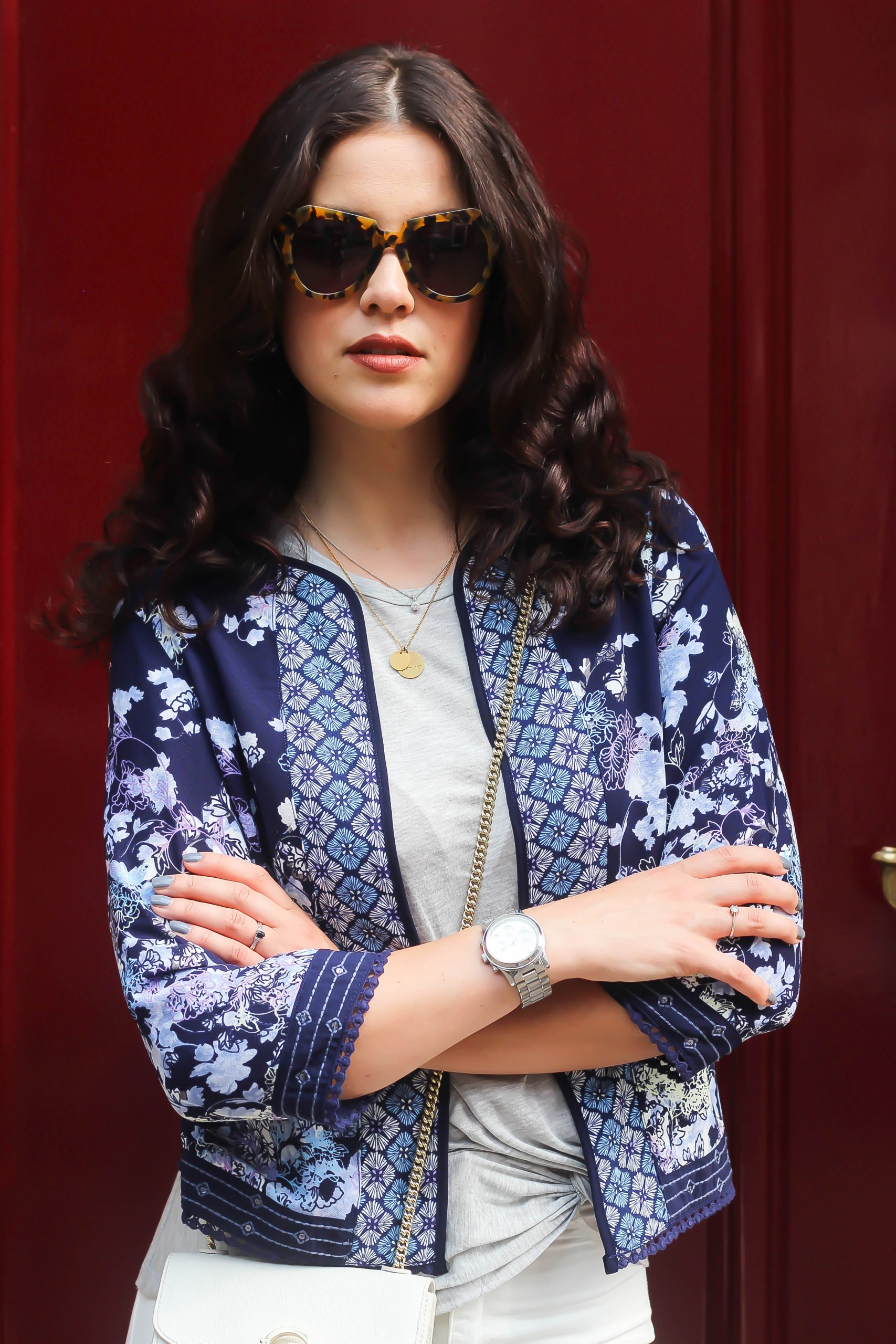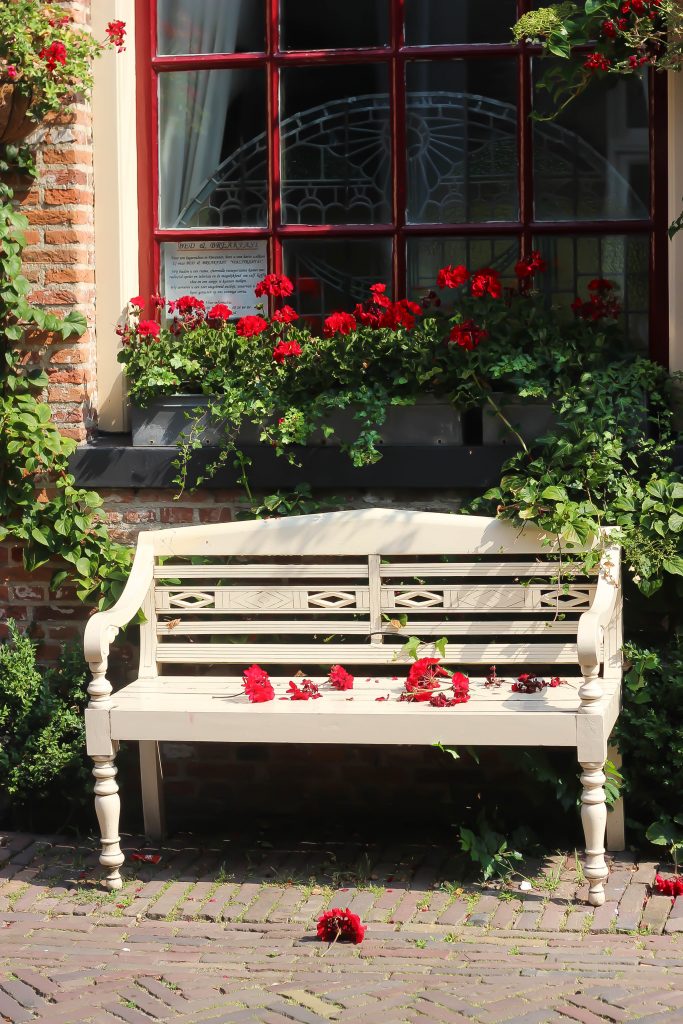 What I'm Wearing: Marks & Spencer floral jacket, Marks & Spencer grey tee, Marks & Spencer jeans, Tommy Hilfiger sneakers, Mezzanote bag, Michael Kors watch, Karen Walker sunglasses.
Location: Deventer, the Netherlands
Photographer: Tatiane Kozijn | Instagram: @tatianekozijn