I know, I know. Wearing an all black outfit is somewhat of a questionable decision in the heart of summer. But in my defense: this jumpsuit is just too cool not to.
So the question is: how to wear an all black outfit without it to become boring? Here are my top tips:
1. Play with different fabrics and textures. The smooth fabric of the jumpsuit along with a hint of lace and a black jacket make for an interesting combo despite being all the same colour: BLACK.
2. Choose your outfit fabrics according to the seasons. Knitted and wool garments are great, but will look out of place in summer. Smoother fabrics such as silk are a lot more warm season appropriate.
3. Like with everything else you wear: pay close attention to the fit. The wonderful thing about black is that it looks slimming so don't shy away from more fitted garments.
4. All black is never boring with the right accessories. I opted for subtle layered necklaces, a stash of bracelets, bold sunnies and a silver bag by DKNY. Oh, and ofcoruse some killer heels! But those are not really considered accessories right?
5. Add even more charm to your all black look with a pop of red on the lips. My favourite is one by MAC called Lady Danger.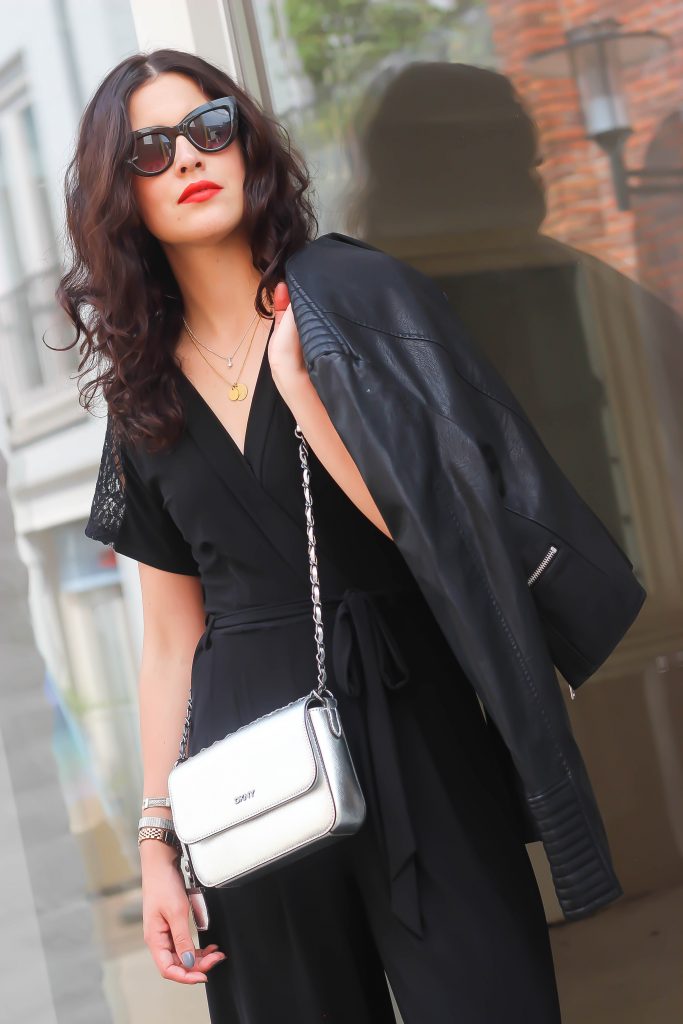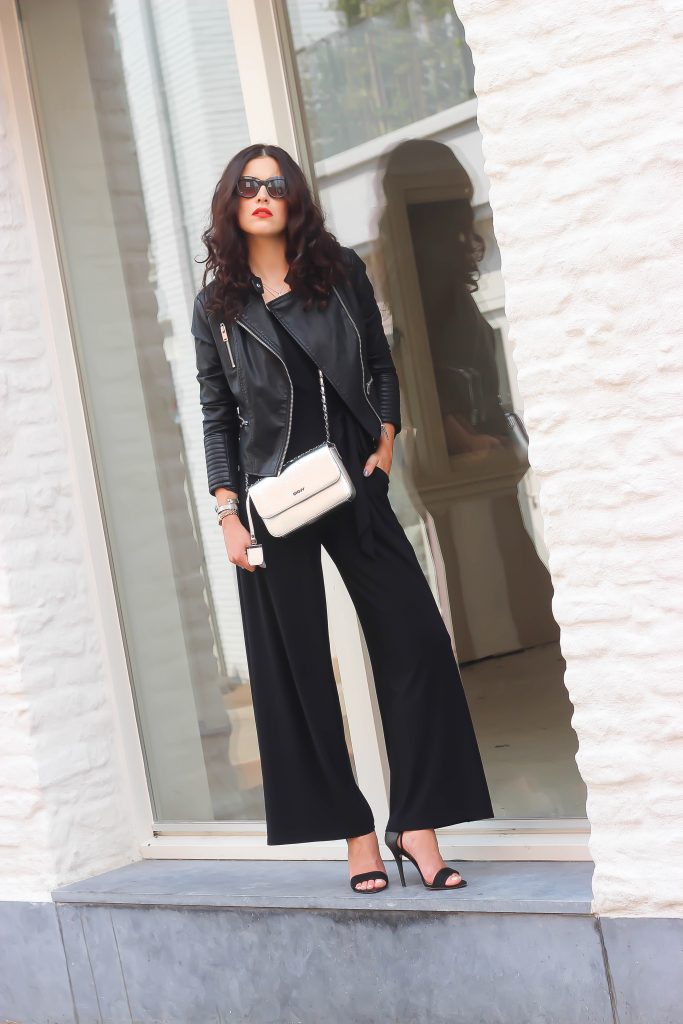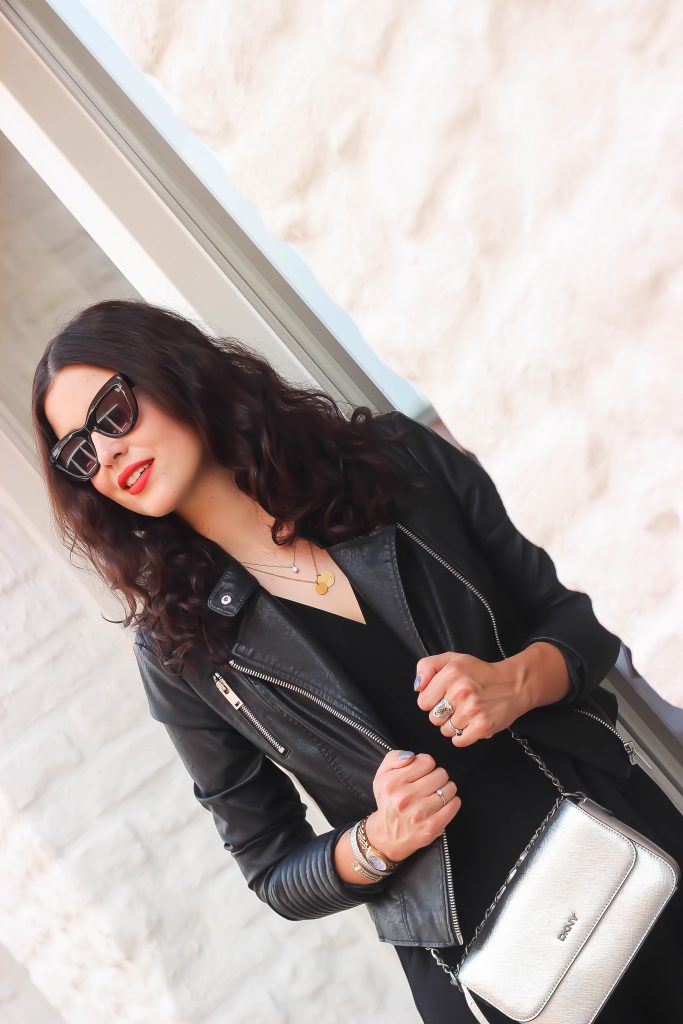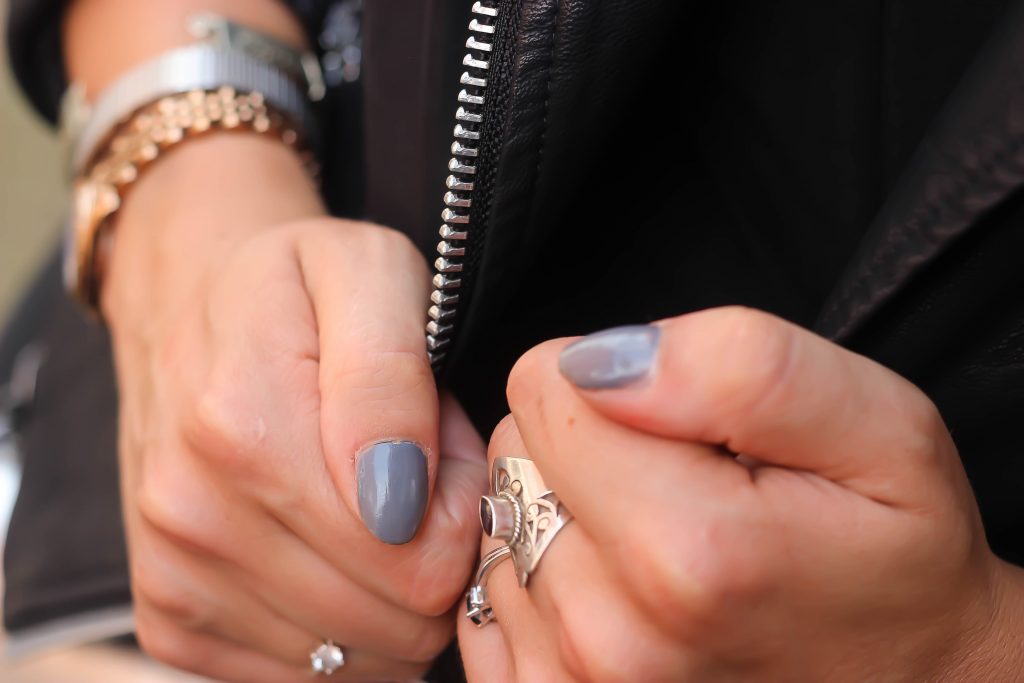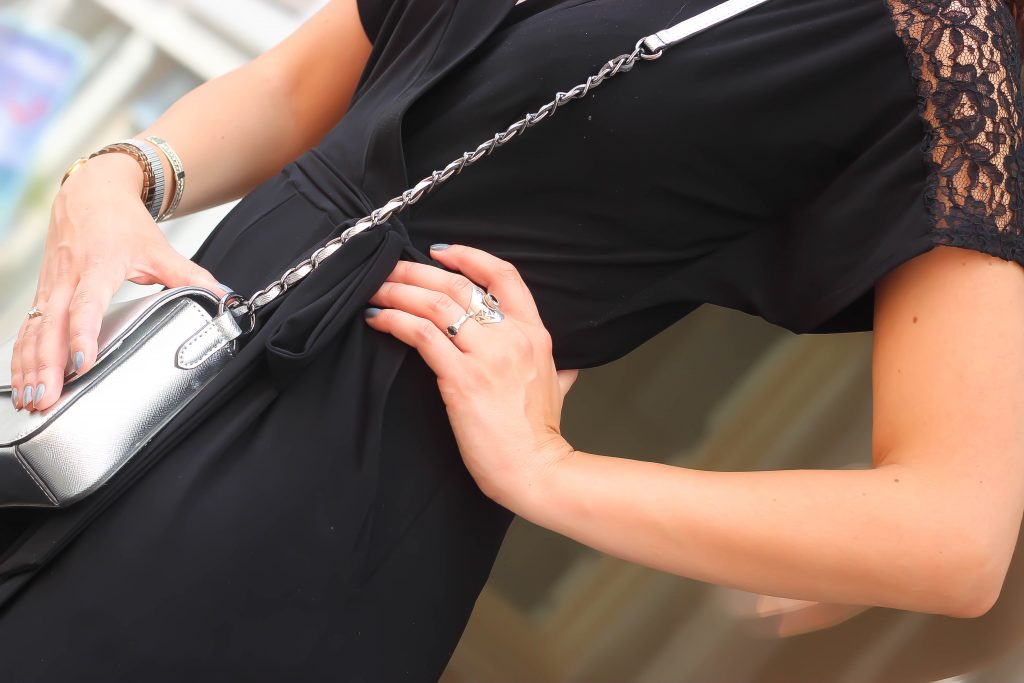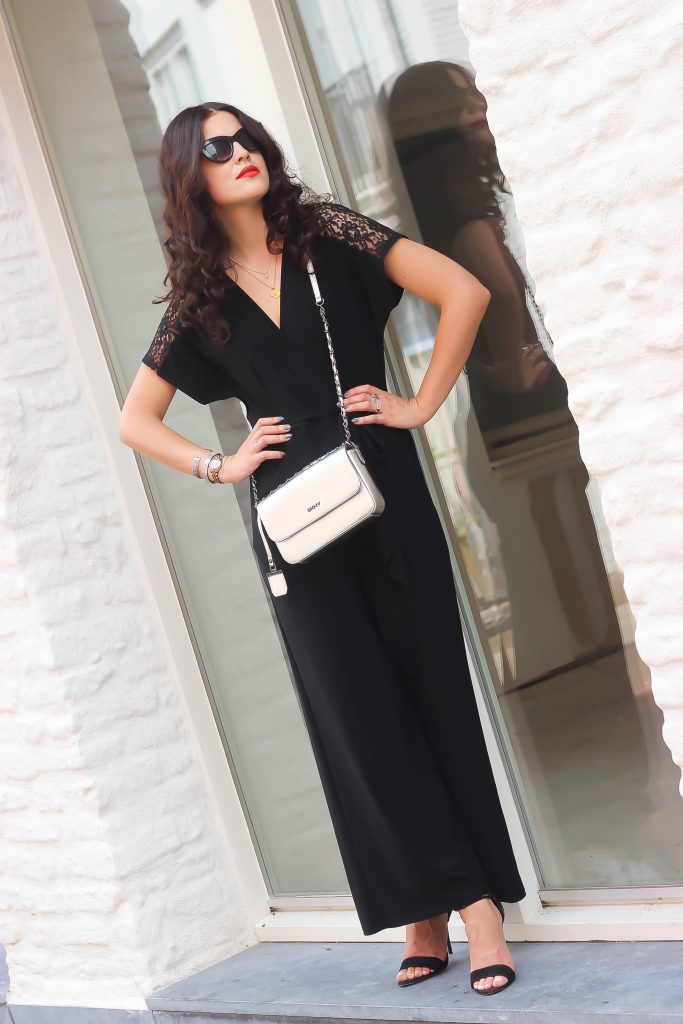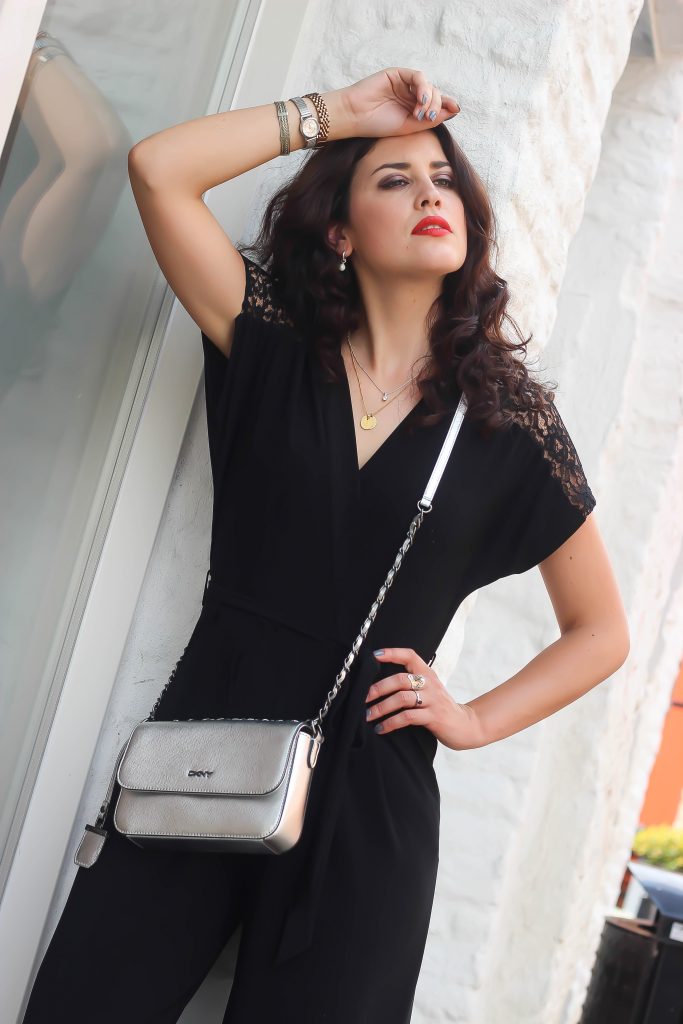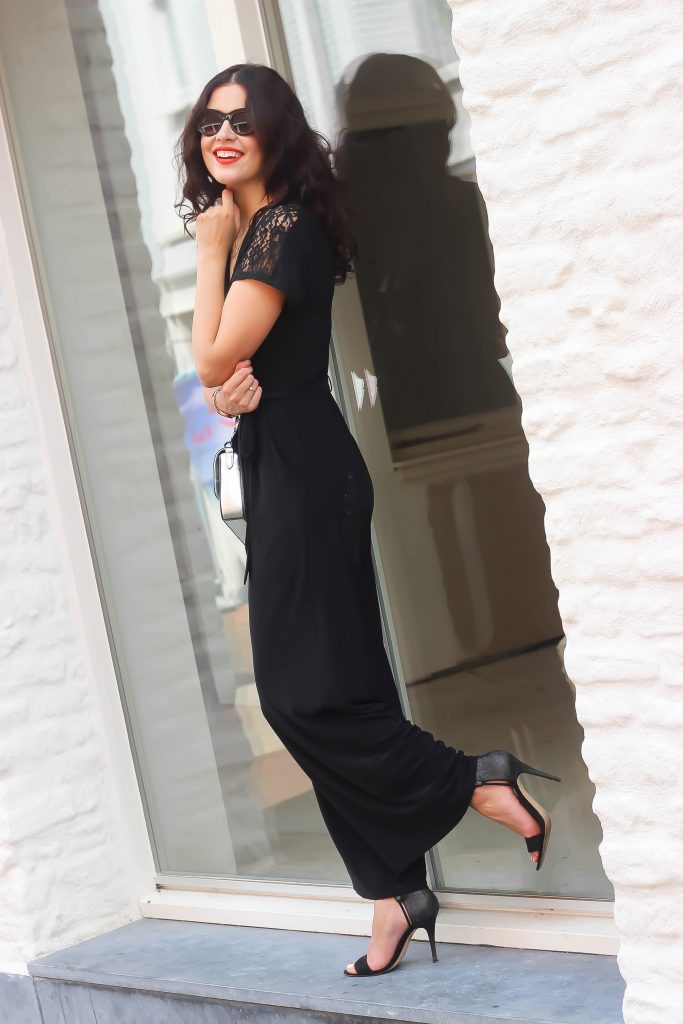 What I'm Wearing: Marks & Spencer jumpsuit, Marks & Spencer jacket, DKNY bag, Zara heels, Asos sunglasses
Location: Deventer, the Netherlands
Photographer: Tatiane Kozijn | Instagram: @tatianekozijn