My first time wearing over the knee boots and I'm in love. 
I've been looking for a great pair since last winter, but never quite managed. And now I did! These grey suede ones by Marks & Spencer rock and I especially love pairing them with neutral shades such as white, beige and grey.
I wore this outfit for an afternoon in my home town with Tatiane, catching up with work over coffee and ofcourse capturing this look on camera. We randomly came across this cool car and when we spotted the owner, we asked for permission to use his car for the shoot. Ha. Pretty cool, right?
So, wearing over the knee boots in summer. How to do that?
1. Wear boots made of suede or leather, not synthetic materials and choose lighter colours over dark shades. I wore this outfit on a 30+ degrees day and felt fine!
2. Putting together a summer appropriate outfit with over the knee boots asks for smart decision making. Make the rest of your look as light as you can, with flowy, breathable items. The oversized cotton shirt I'm wearing is super breathable and is just made for summer.
3. Summer colours & accessorizing. Over the knee boots are easily summer proof when worn with light colours! Choose for white, yellow, grey and pastels for example. Finished off with some  shades and a cute hat you're ready to go.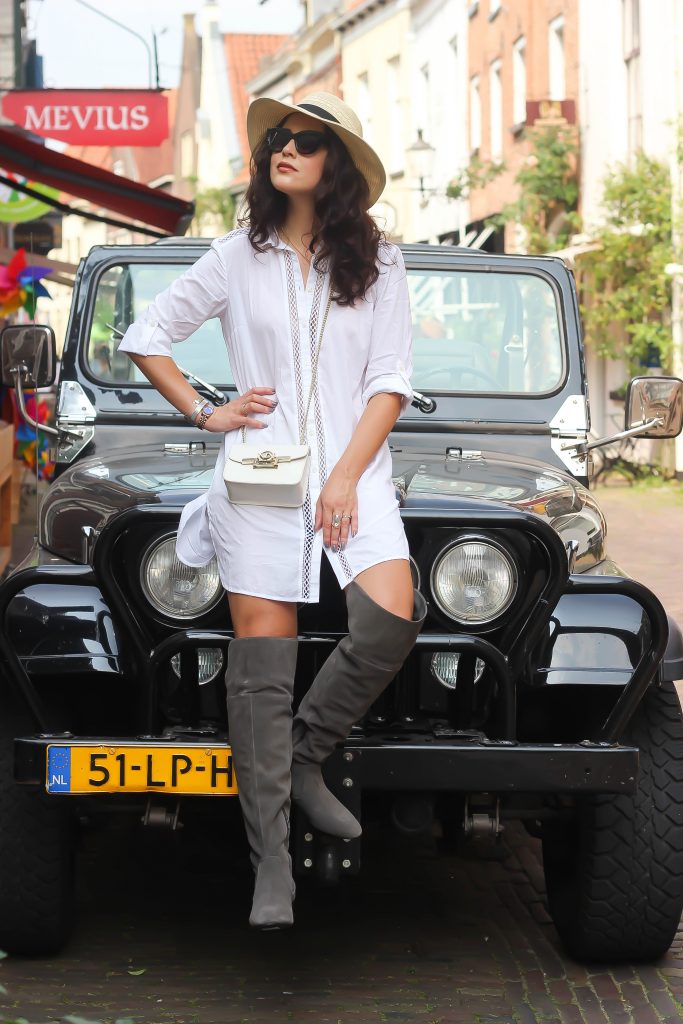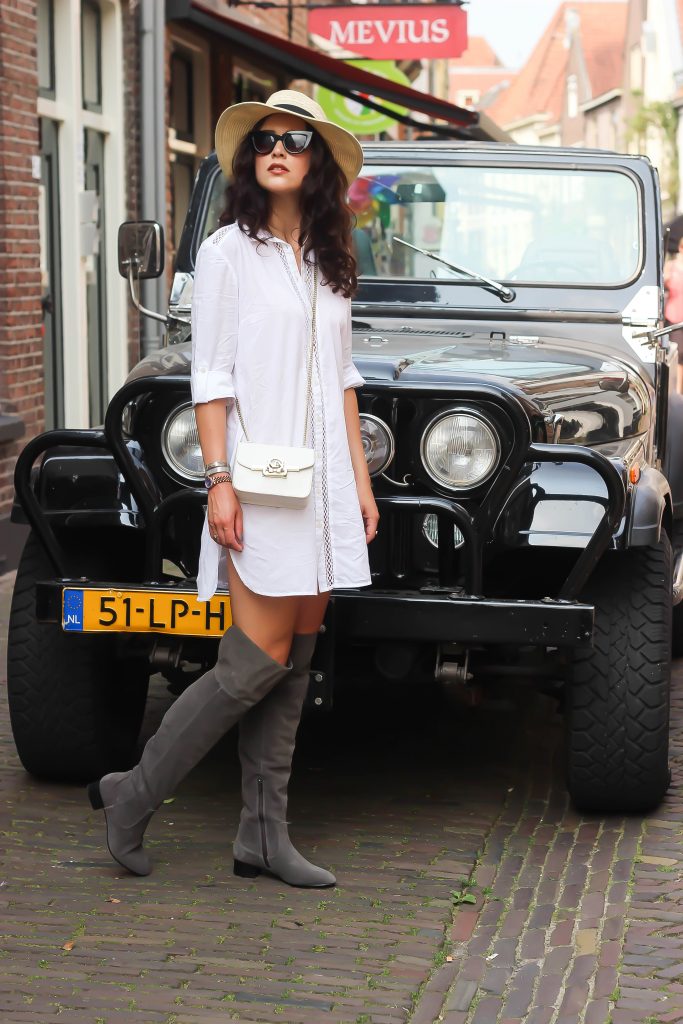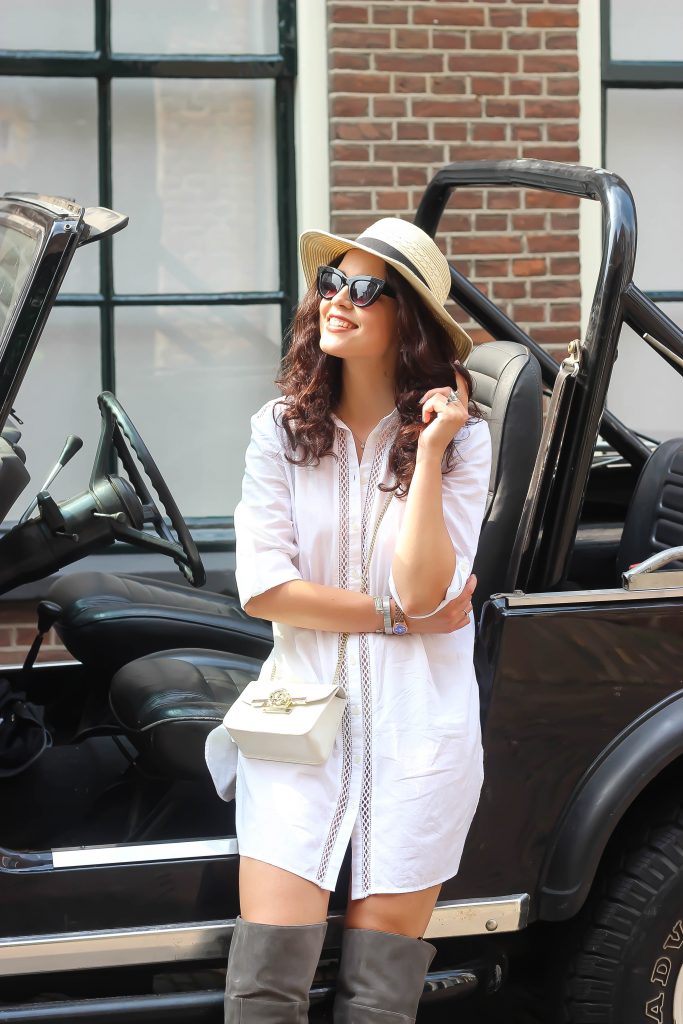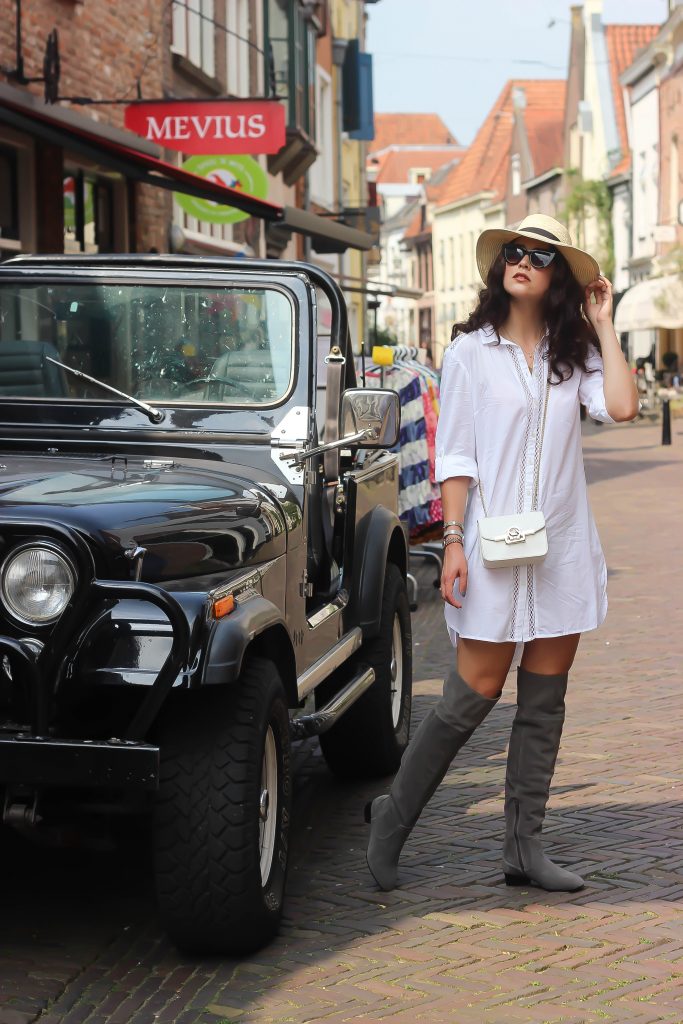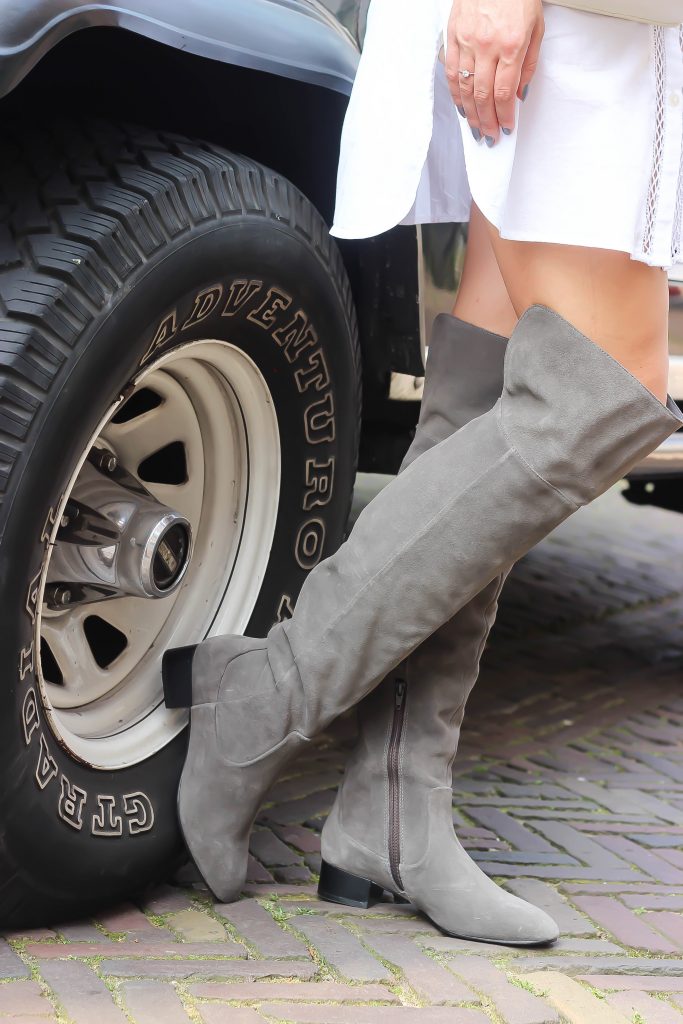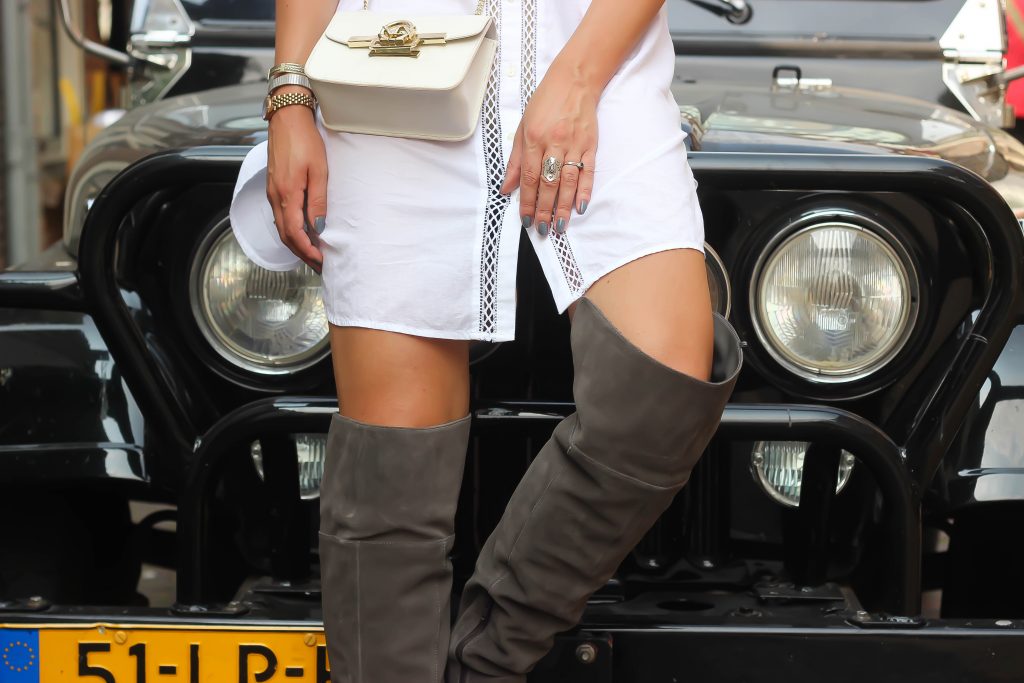 What I'm Wearing: Marks & Spencers oversized shirt, Marks & Spencer over the knee boots, Marks & Spencer hat, Mezzanote bag, Asos sunglasses
Location: Deventer, The Netherlands
Photographer: Tatiane Kozijn | Instagram: @tatianekozijn