Sorry for the absense on the blog yesterday. It wasn't my plan, but I was just so tired (no idea from what), so all I wanted to do is lay on the sofa and watch Gossip Girl.
We took these pictures yesterday in Kingspark, which is 5 minutes from my place. I'm wearing my new studded boots which I got thanks to 
Betts
. Oh, and the top is part of my massive H&M order which I received a few days ago. Like it? I think the colours and print are very beautiful. Today I've been working and I came home an hour ago. I'm going to prepare some dinner soon (after my boyfriend returns from grocery shopping) and this evening a big closet clean up is on the schedule. My closet room is such a big mess right now. Clothes pile up everywhere when I have to decide what to wear, it's seriously a disaster. I want to start the weekend with a proper home, so I'll get that done! What are your plans for the weekend? I think: beach, some shopping and seeing friends. Ofcourse I'll make sure to take pictures to keep you guys updated :).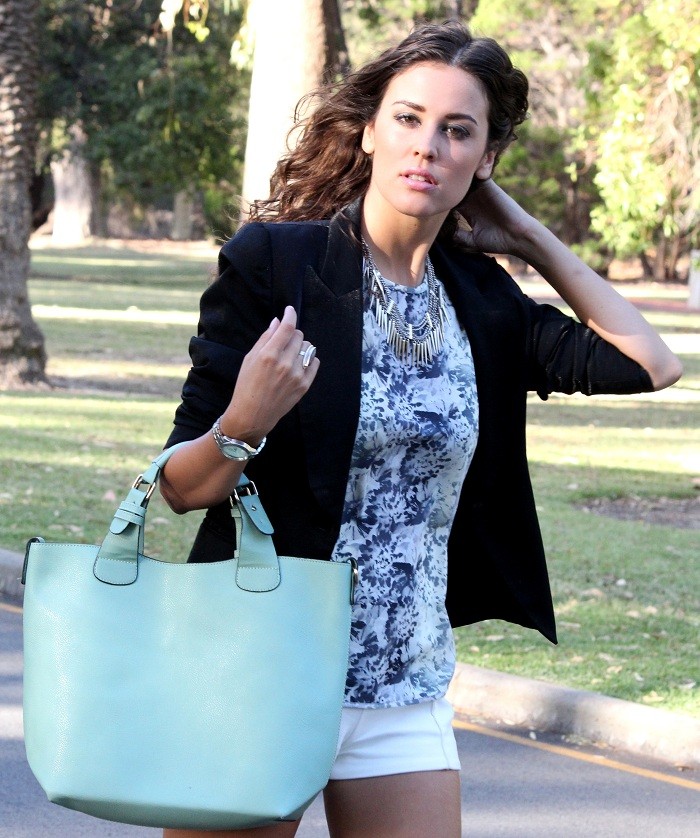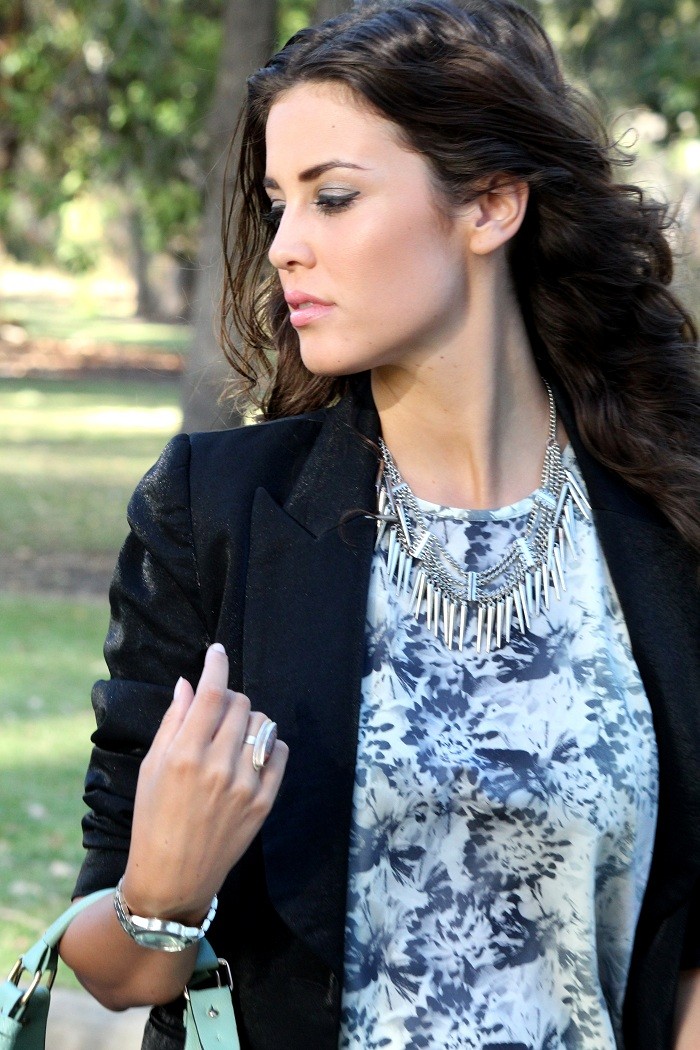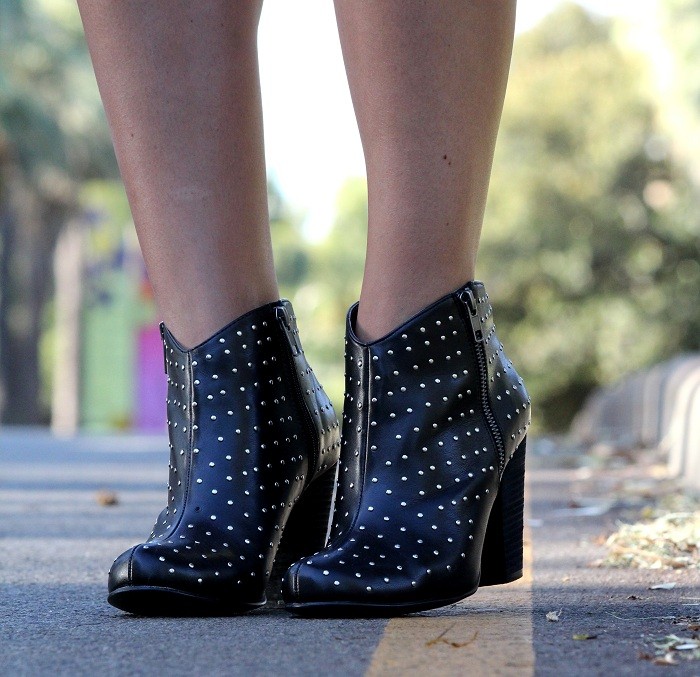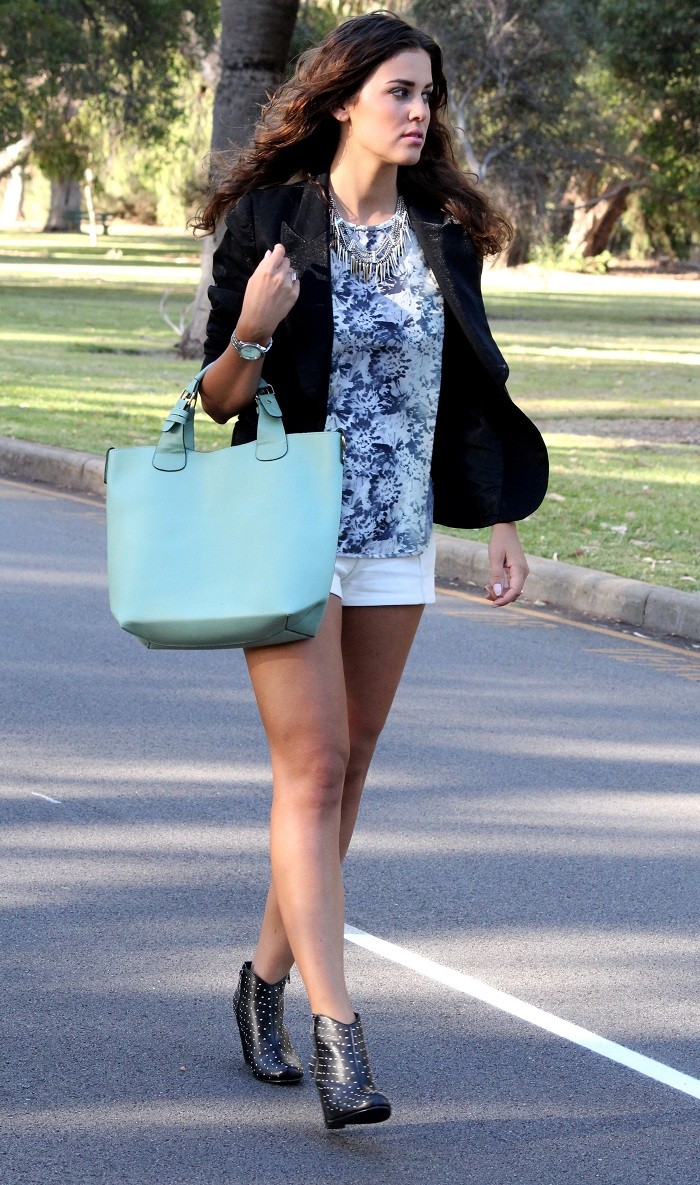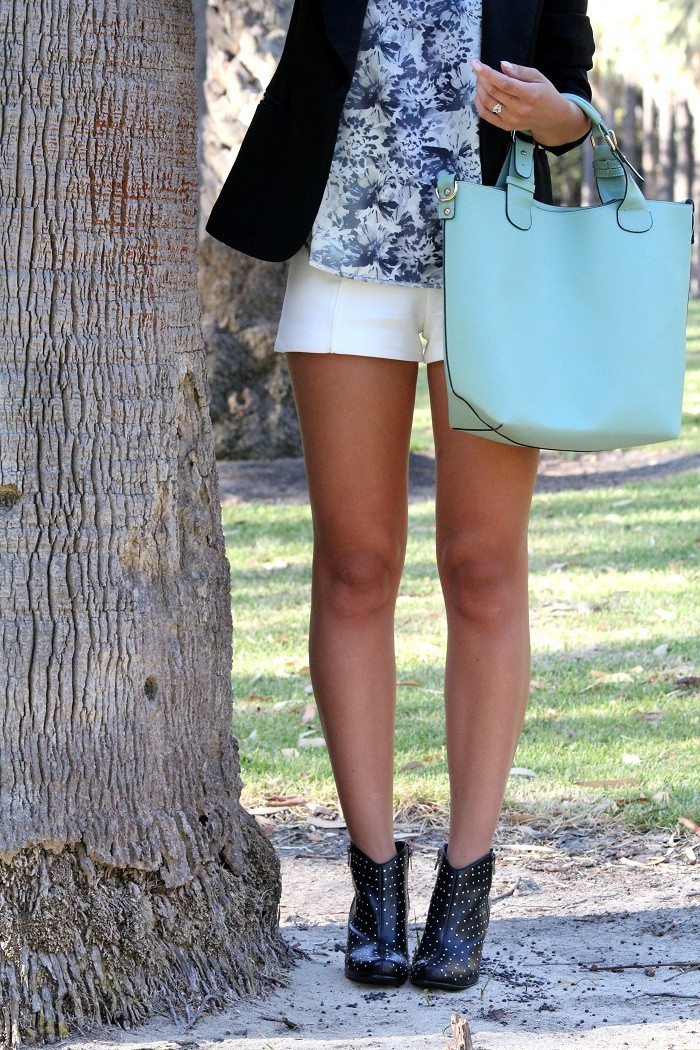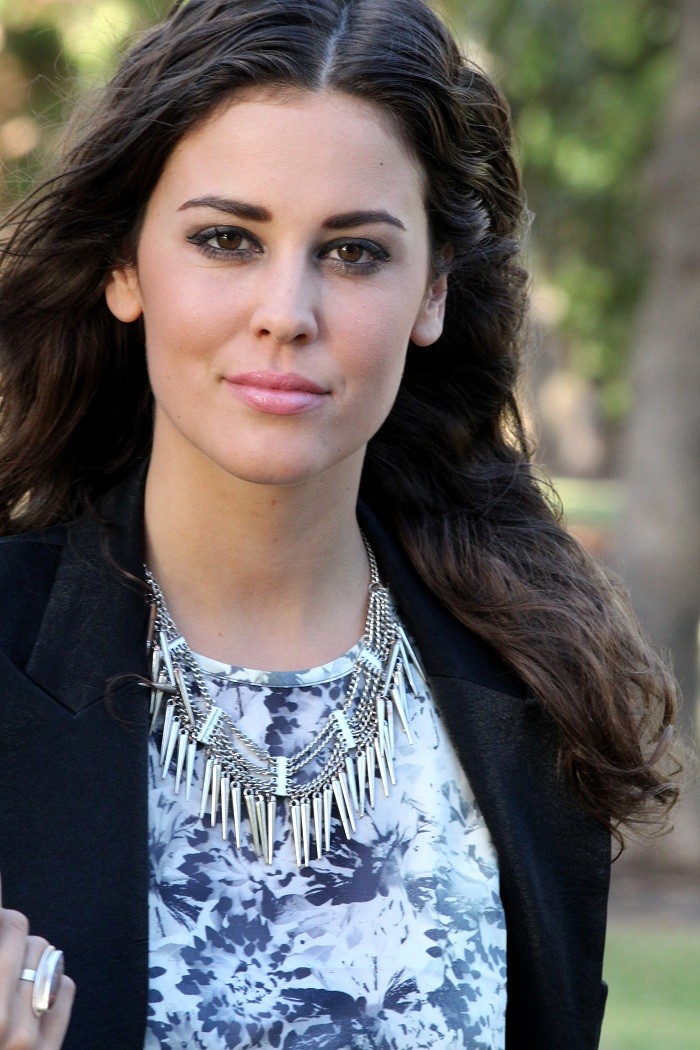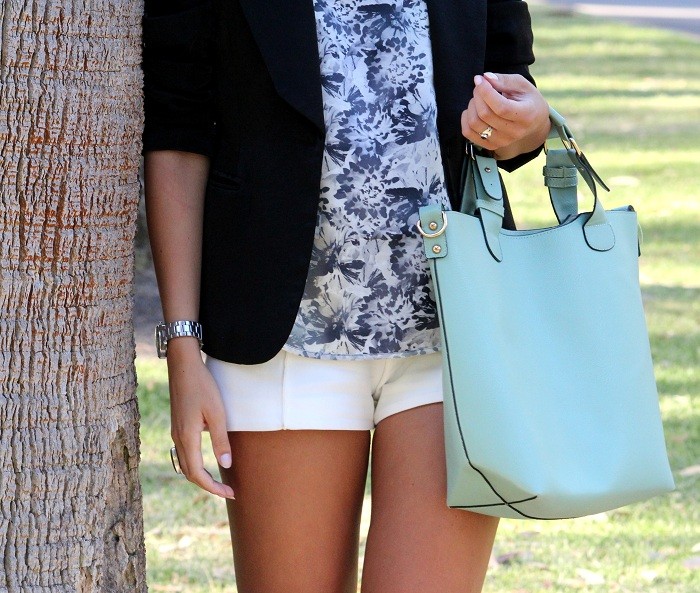 Pictures by H. Mounzer
 Vintage jacket
H&M floral top and necklace
Zara shorts
Sesfashions bag
Fashioncontainer is on :