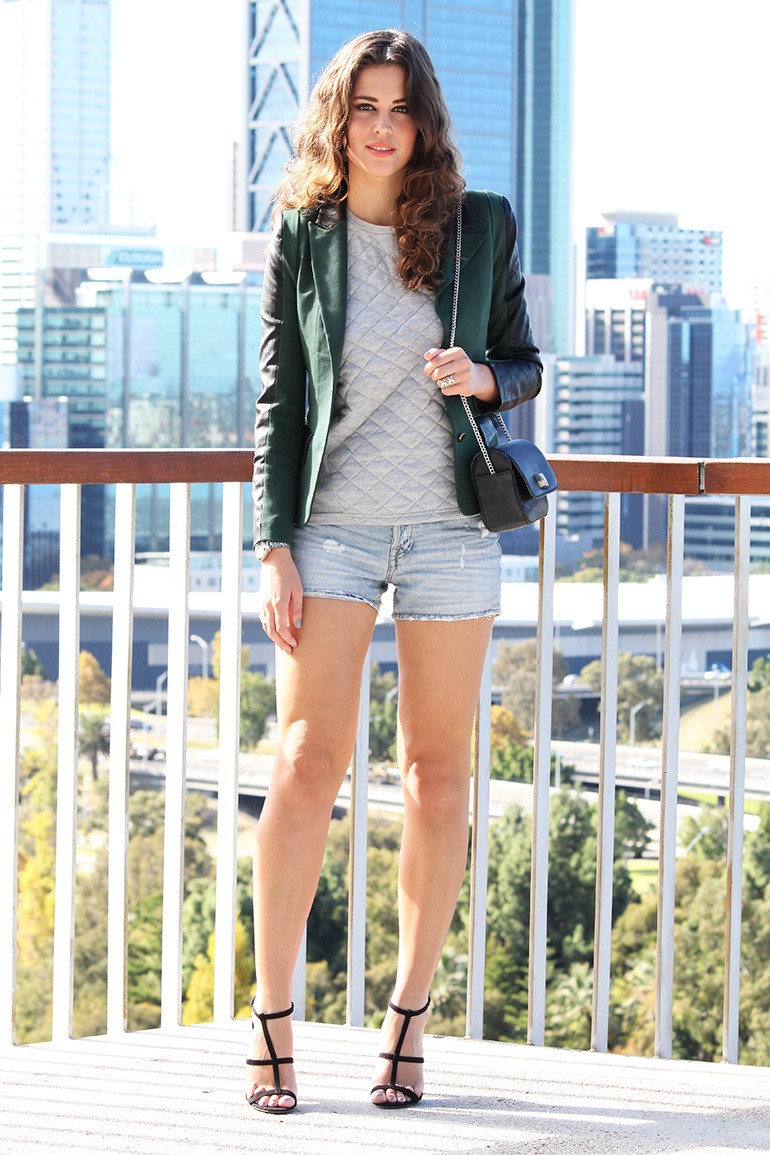 I just arrived back home from my 3 day road trip down South to Albany, Denmark and Augusta and ofcourse the first thing I do is updating my blog!
I've visited some incredible places the last few days and I'm really excited to tell you more about it in my next post. For now I'm showing you an outfit which I wore last week. It's a very effortless and minimalistic look, but sometimes that is exactly what I feel like wearing. The cool contrast jacket I got gifted from the online store 
ZLZ
. I love the green/black combo, it's something I haven't got in my closet yet. Too be honest, I'm obsessed lately with anything contrast, so this jacket couldn't do no wrong.