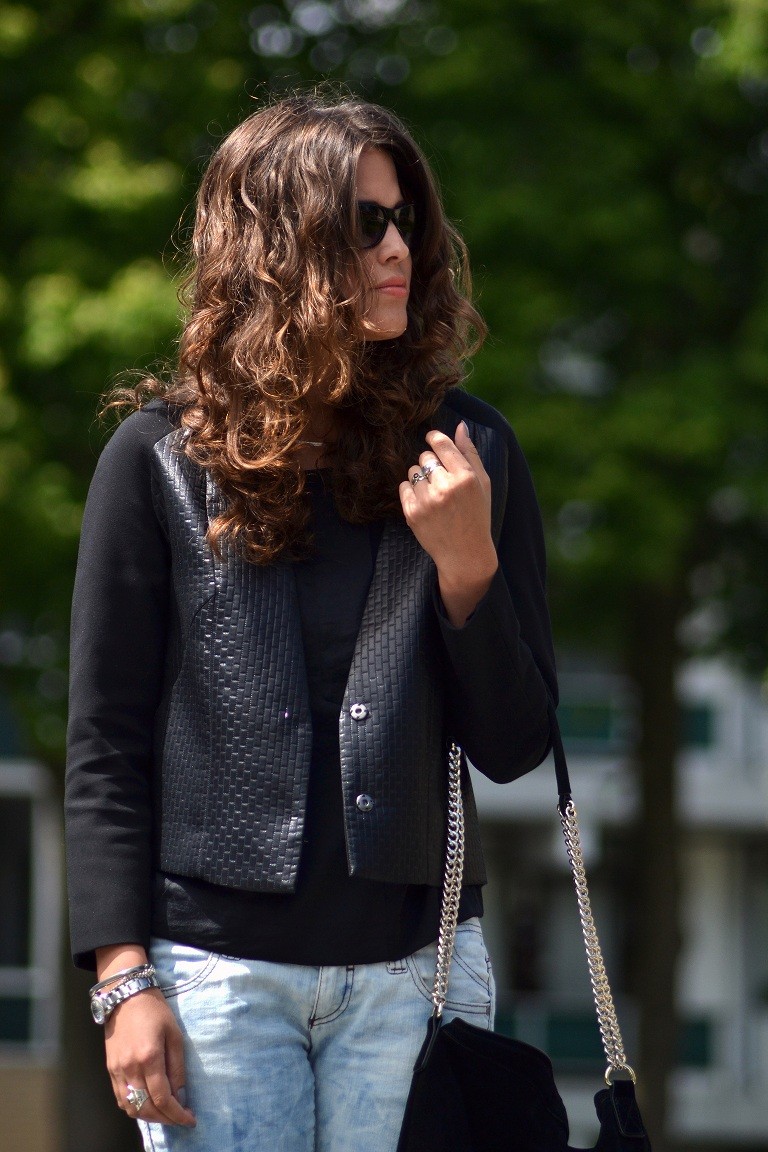 About 2 years ago I was upset seeing my favourite dark blue jeans fade, so I decided to make a drastic change by bleaching it.
Unfortunately, I couldn't manage to get rid of the darker spots and didn't like the result, so I never wore it since. A couple of days ago when I was going through my closet I decided that the black jacket and the jeans were actually a pretty good match. So here you go, that's the jeans story.
 Tonight my country is playing with Germany, an EXTREMELY important match and I'm so damn nervous, but I'll be staying home (poor me) and struggle with my thesis which has to be handed in this friday at noon. Hate deadlines.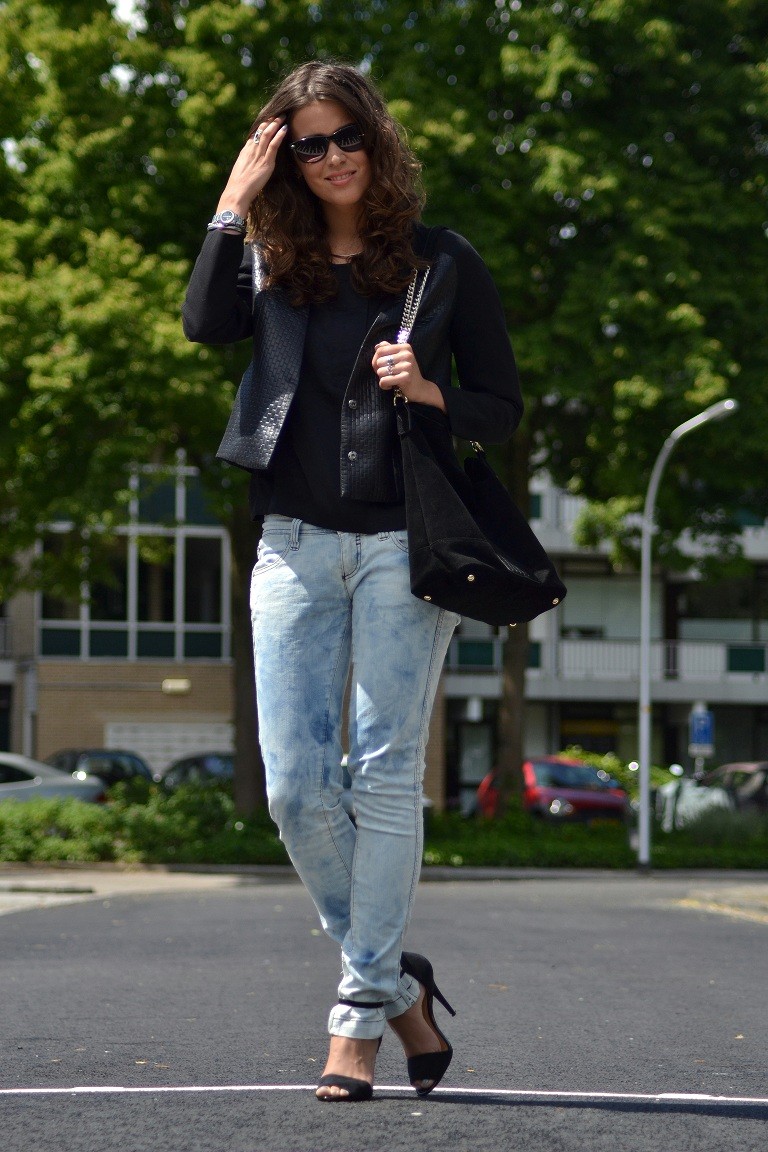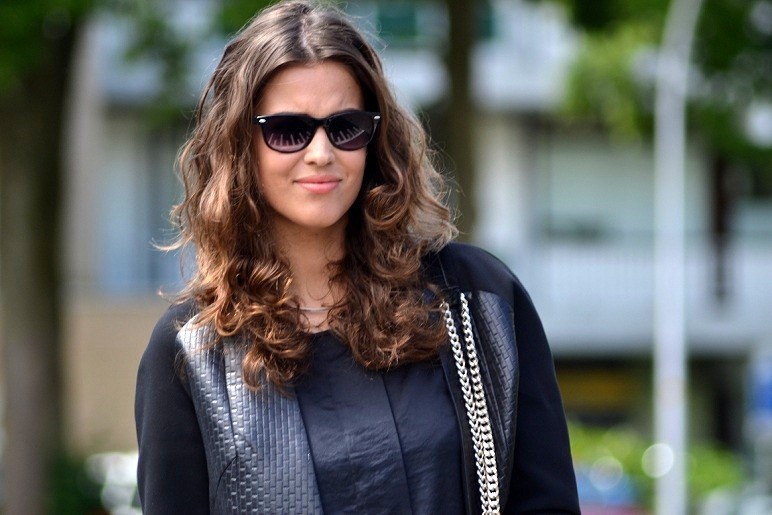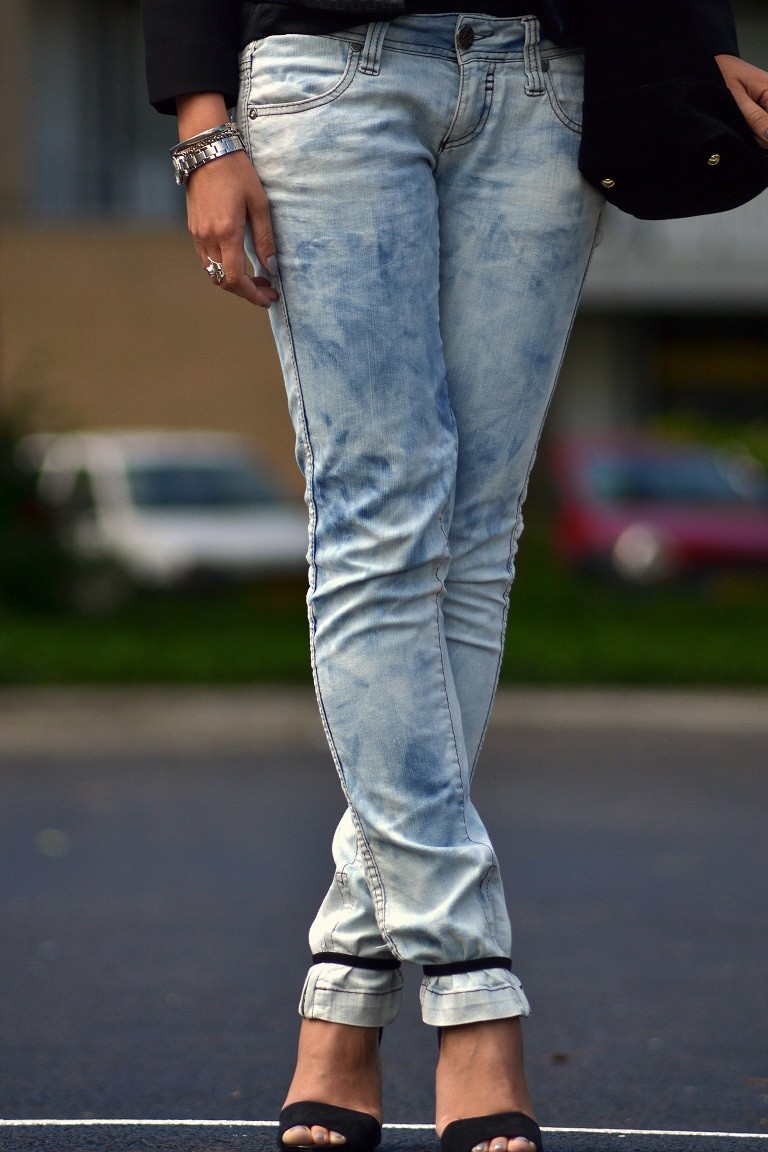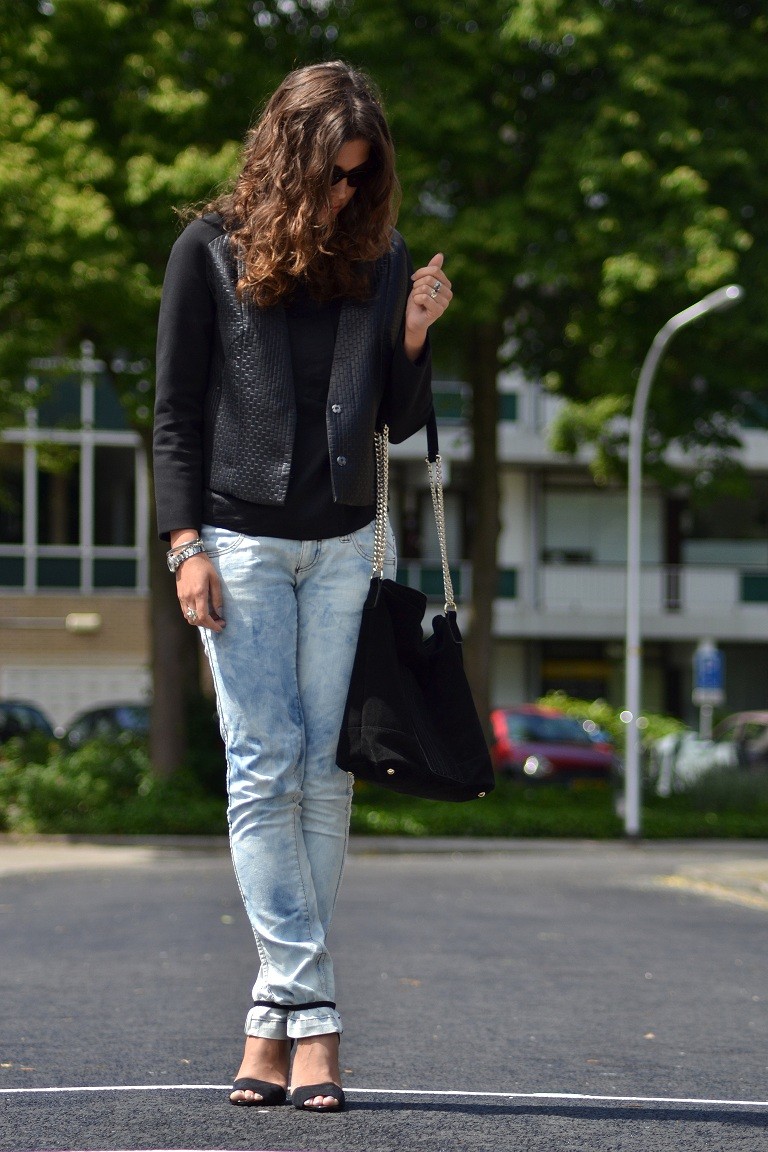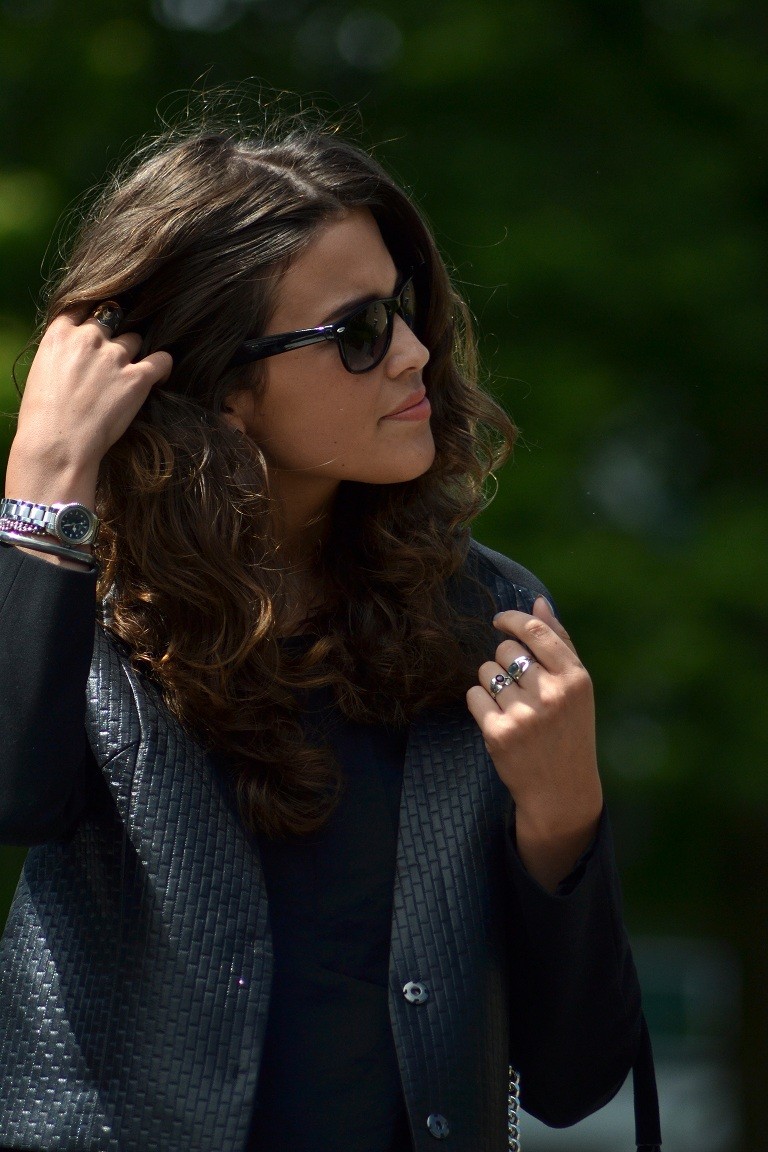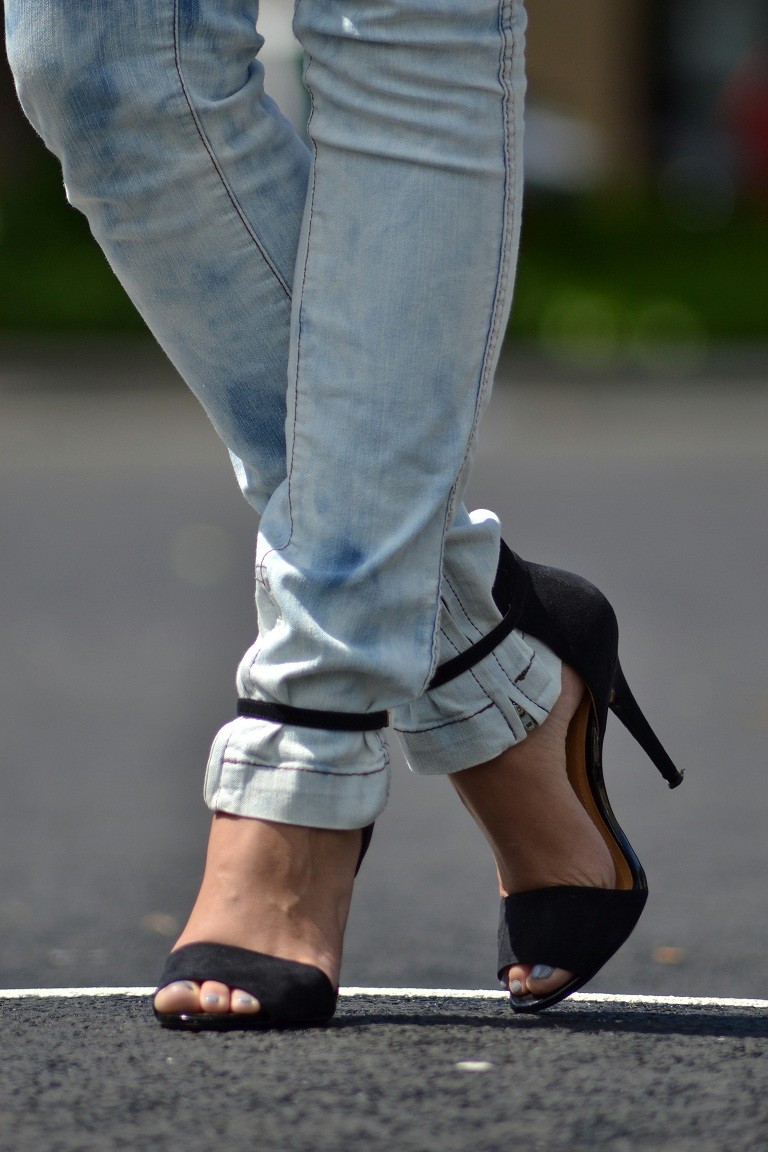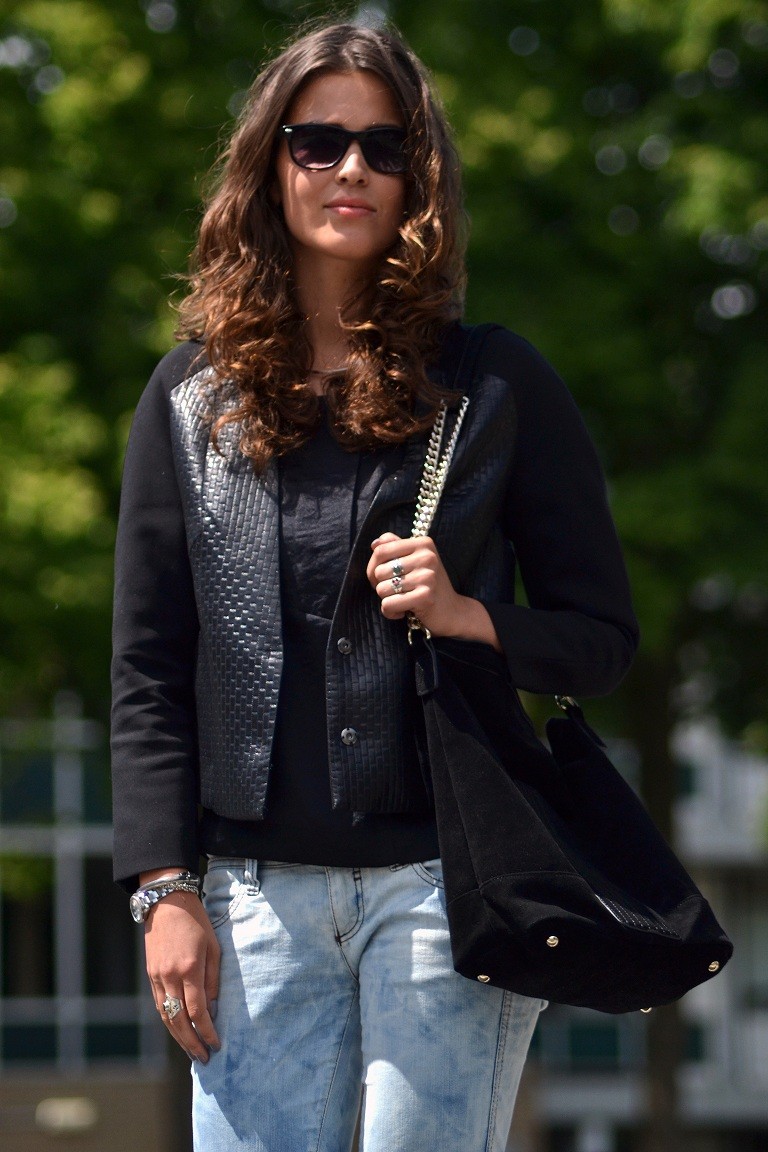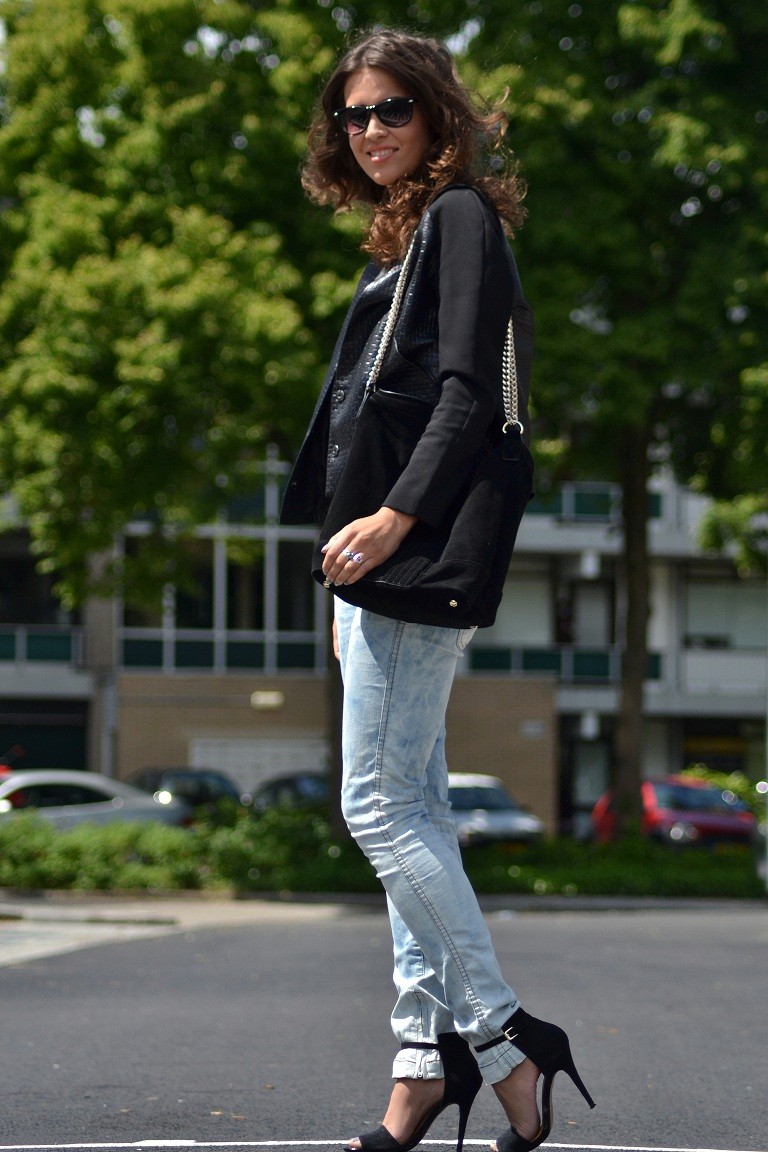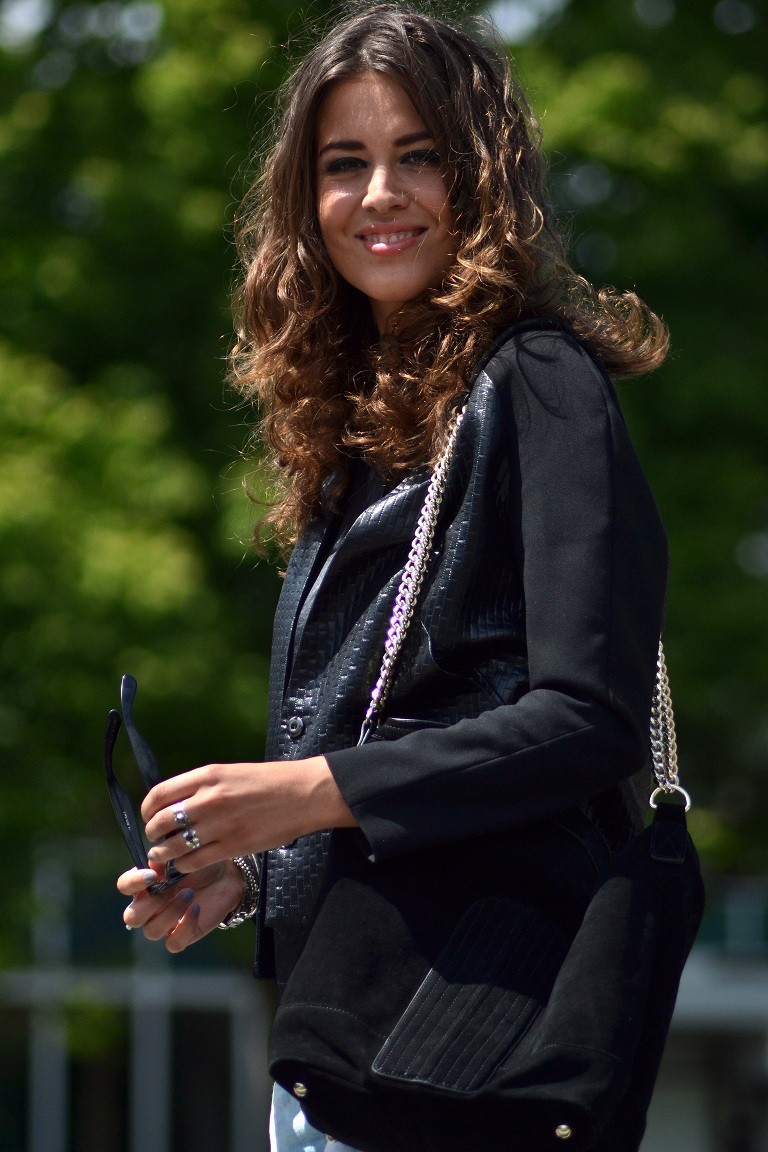 Ph. Tatiane Kozijn
Jacket H&M Trend
Jeans Berschka
Blouse H&M
Heels Zara
Bag Zara