First of all, I've got to break it to you: Iceland on a budget? that's a myth. That doesn't take away the fact that it's an INCREDIBLE country that gives you an experience of nature and our beautiful earth unlike any other places in the world. 
We only spend a brief week in Iceland (too short) but we were fortunate enough to see and experience some really amazing things. We weren't so lucky with the weather though, because if it wasn't snowing it was raining and if neither of those were happening, it was pitch dark. Iceland happens to have only around 4.5 hours of daylight during the winter months, which gives you a very limited time-frame to make 'it' happen each day. So that's definitely something to keep in mind if planning a trip to Iceland in winter! When it comes to the statement I made about Iceland on a budget, buying a sandwich or coffee leave you on the verge of being bankrupt, so therefore I do not believe Iceland on a budget is possible unlike many other blogs and websites make you believe.
Now let's talk about the ultimate Iceland to-do's! Because there are a LOT of amazing, inspiring and exciting things to do.
The Nature
Never in my life have I seen such mesmerizing scenes. The below picture was shot minutes after it stopped snowing, when suddenly the most mysterious glow appeared over the Fjord. We stayed at Glymur hotel (around 50 minutes from Reykjavik) and from here there are a lot of incredible things to see. We might be biased because we stayed in this area (Whale Fjord), but this truly is such a great spot for hiking, there are waterfalls, fantastic views. If you're renting a car from Reykjavik, simply take route 1 to Borgarnes followed by route 47. In this area there are plenty of opportunities to stop and explore!
A big thanks to WOW air for giving us the opportunity to explore beautiful Iceland.
The view from our villa at Glymur Hotel
Reykjavik has a lot of cool spots to have dinner, but our favourite was dinner at Kex Hostel. A wonderful lively and speak-easy atmosphere with some great burgers and a nice glass of wine make for a lovely evening and warm up after a day of exploring the different parts of Reykjavik. The interior at Kex is one best described as funky with a touch of home and art.
The ultimate Iceland classic, Blue Lagoon! And yes, it indeed is a must-experience. We experienced 4 seasons in one day while at Blue Lagoon, which kind of added to the magic. From thick fog and snow to a bit of rain, sunshine and ending the day with a magestic pink glow over the scenery. Wow. The water feels amazing and so do the clay masks (which you can get for free!). Something else we really love in Blue Lagoon is that you can order your drinks at the bar while IN the water. How cool is that? Soaking up the heat with a strawberry champagne in hand, not bad. And since you're not doing Iceland on a budget anyway, why not have lunch at the wonderful Lava restaurant. The food was AMAZING. Great day out, one of the Iceland highlights.
Northern lights and Crabshellfish feast tour
From the moment we read the tour description online, we were excited. Because let's be honest, who doesn't love the combo of eating delicious seafood AND chasing one of the most magical phenomenoms to be found in the world: the Northern Lights. We started our journey from our hotel in Reykjavik towards the fishermans village of Sandgerdi to have dinner at the cutest local restaurant called Vitinn. Famous for its langoustine soup (still dreaming of that soup, SO good!) and seafood specialties, it's one of those things you have to do while in Iceland. Why? simple because you won't find better and fresher seafood! As you can see on the pictures below we weren't entirely sure how to use all the different cutlery, but I can tell you we made it work. 😉
After dinner we started driving further down on the peninsula towards the bridge between the two continents. Although it was one of the few nights it didn't snow or rain and there even was a peek of clear sky, we didn't find the Northern lights despite our big efforts of chasing and waiting. But that's how the Northern Lights 'work': you need clear sky, a lot of patience and a touch of magic. Sometimes you find it, sometimes you don't. Although we didn't see the Northern Lights, staring up to the clear blue sky with a gazillion stars while standing in the middle of nowhere was pretty magical.
Nothing but good words for this tour, it was so much fun! There's a factor of luck involved whether you'll get to see the Northern Lights or not, but the combo of this tour being dinner AND a chase of the Northern Lights means that you can simply never lose!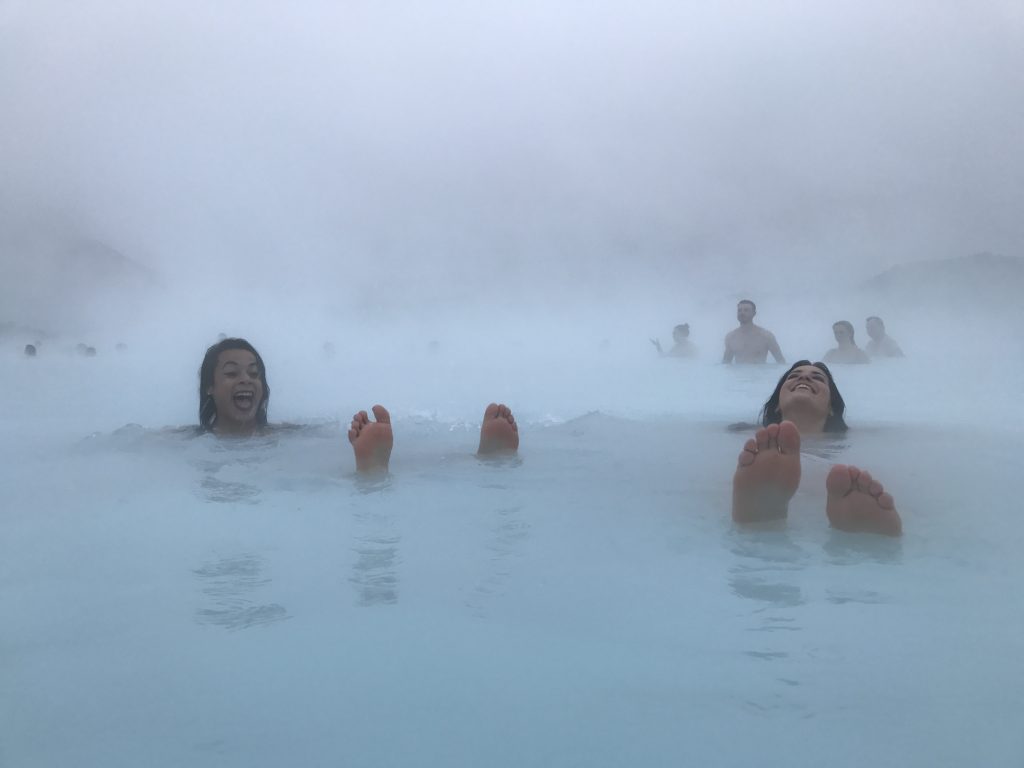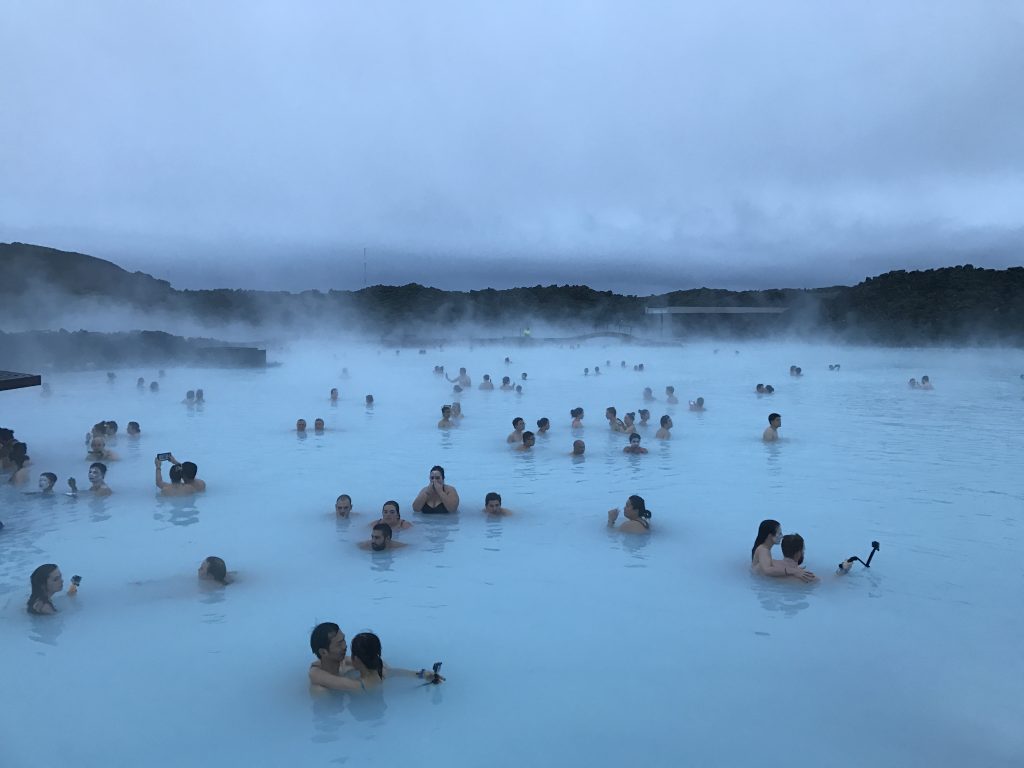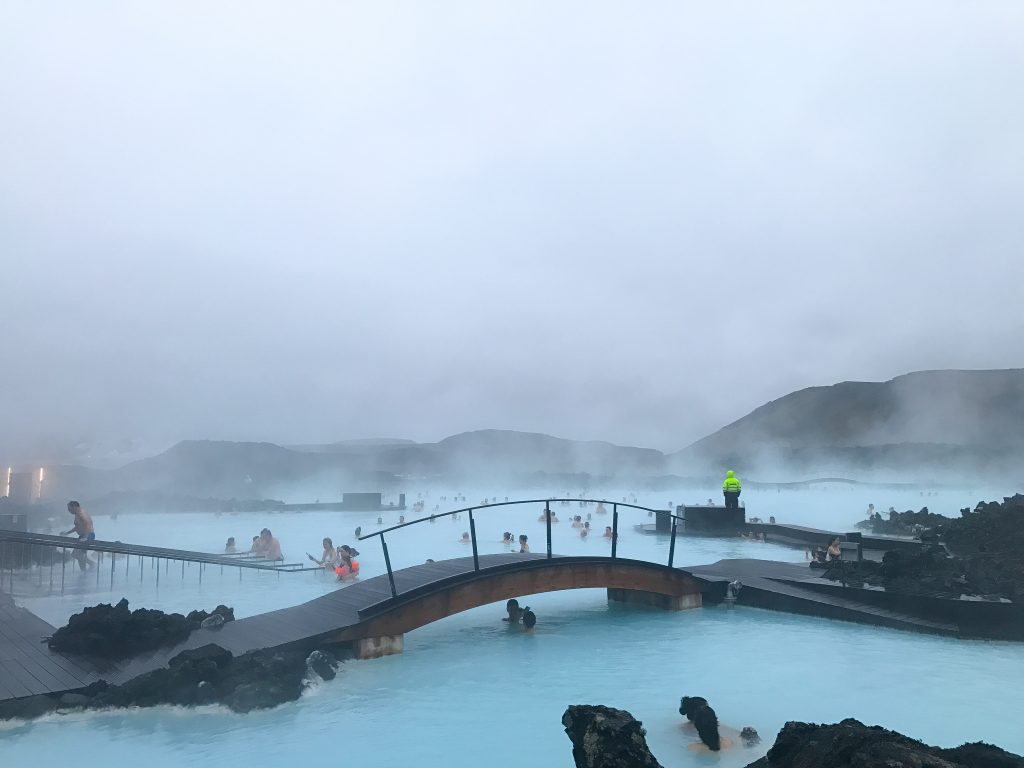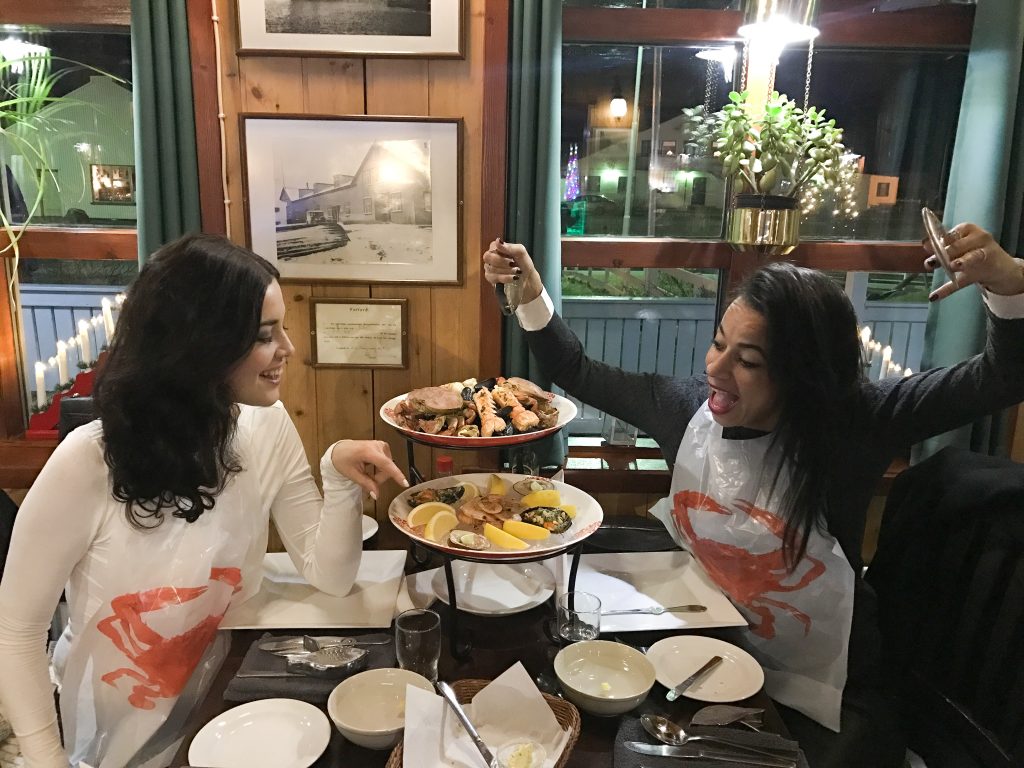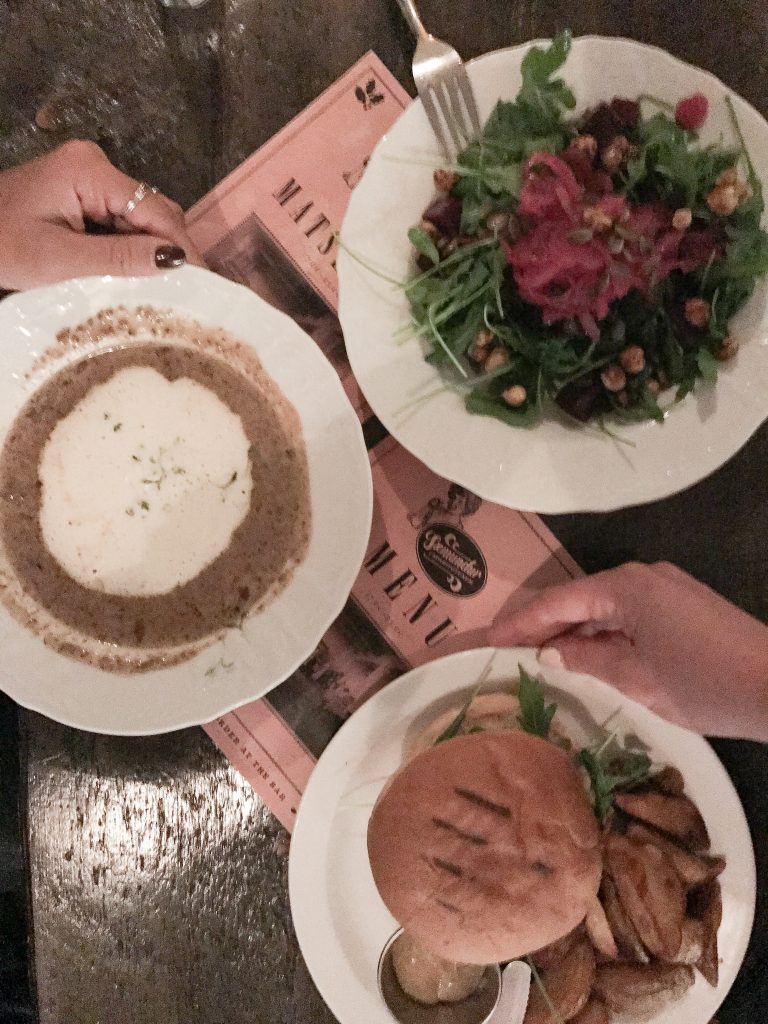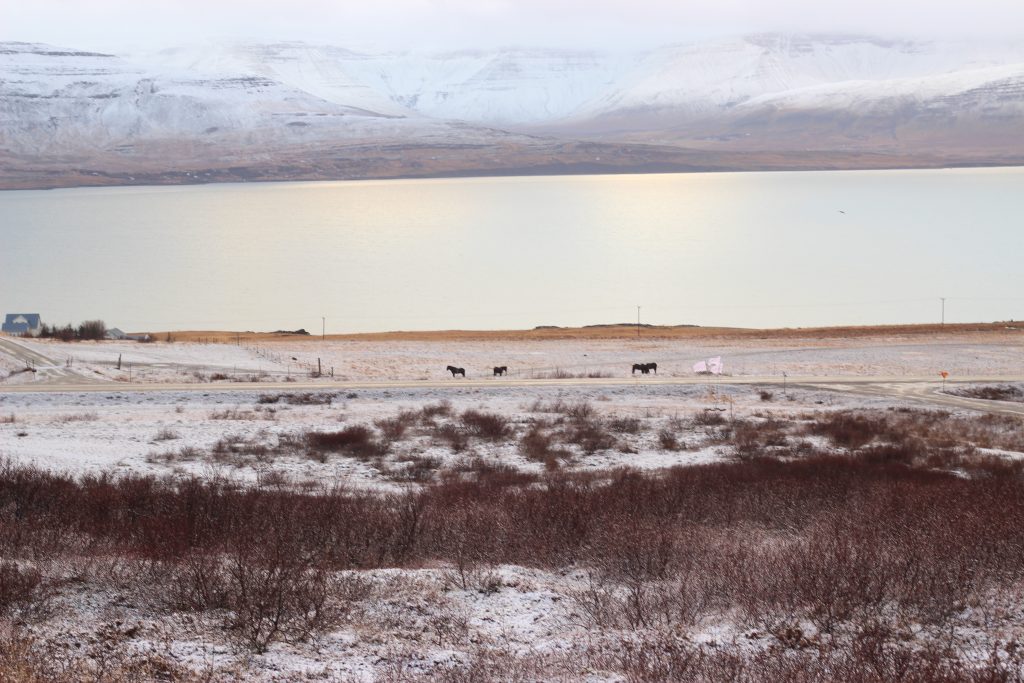 Photographer: Tatiane Kozijn | Instagram: @tatianekozijn
Location: Iceland