Is there a better way to experience December than in a winter wonderland Iceland? I don't think so. We arrived at Glymur hotel from Reykjavik and were mesmerized by our villa overlooking the bay and mountains. I mean, WOW!
the Villa
Glymur hotel is located on the so called 'Whale fjord', which is about 45 minutes from Reykjavik. It truly feels like the middle of nowhere, with nothing but incredible landscapes and silence. The place to spot Northern lights, explore nature and go for hikes. Our villa featured a big, cozy living room with an open kitchen, bed room and large bathroom. But the best part of the villa can be found on the balcony: a hot tub with the most stunning view over the bay!
Getting festive
On our first evening the hotel hosted a christmas party, which meant that we could soak up the festive atmosphere with amazing food and live music from the moment we arrived. Speaking of great timing!! Although I'm sure that travelling the whole month of December means that we'll get a taste of festive everywhere we go.
Let it snow!
The second day it started snowing from the moment the sun came up (11am) until night. Did you know that during winter, Iceland only has approximately 4.5 hours of day light? With it getting dark every day around 4pm, it's absolutely key to make the most of the day light you have! The snow made the scenery even more magical and by the end of the day, a peak of blue sky and sunlight came out covering the landscape in a gorgeous pink-ish hue.
Love the Glymur experience
The staff at Glymur hotel are incredibly kind and helpful, making our stay as comfortable as it could be. Very, very much recommended! This is the place to get a real taste of what Iceland is all about. Raw, mesmerizing nature and wonderful Icelandic hospitality!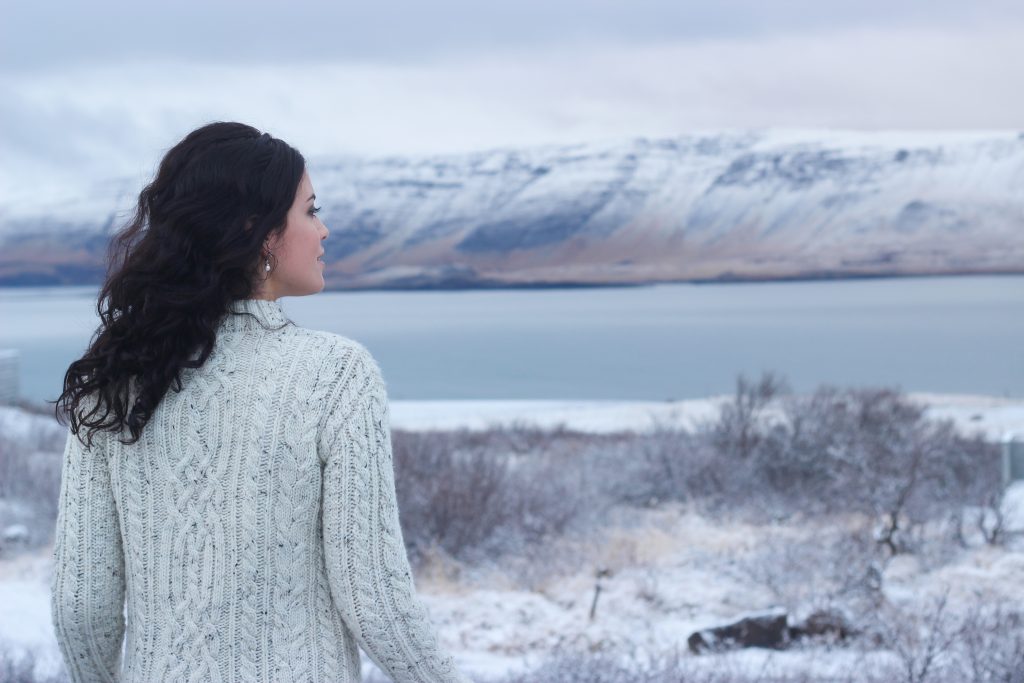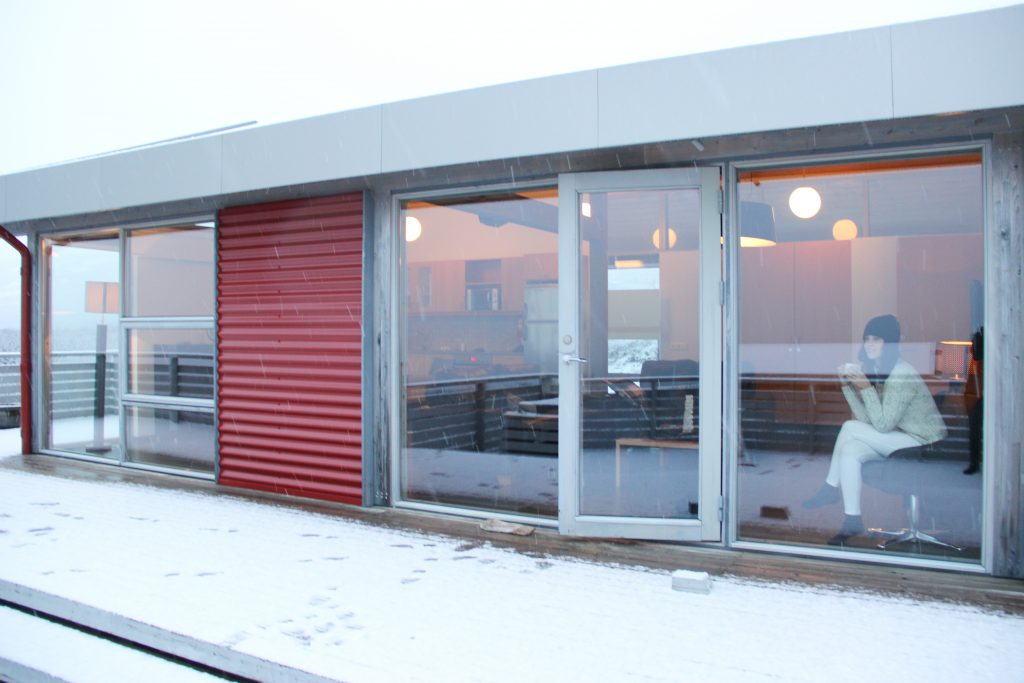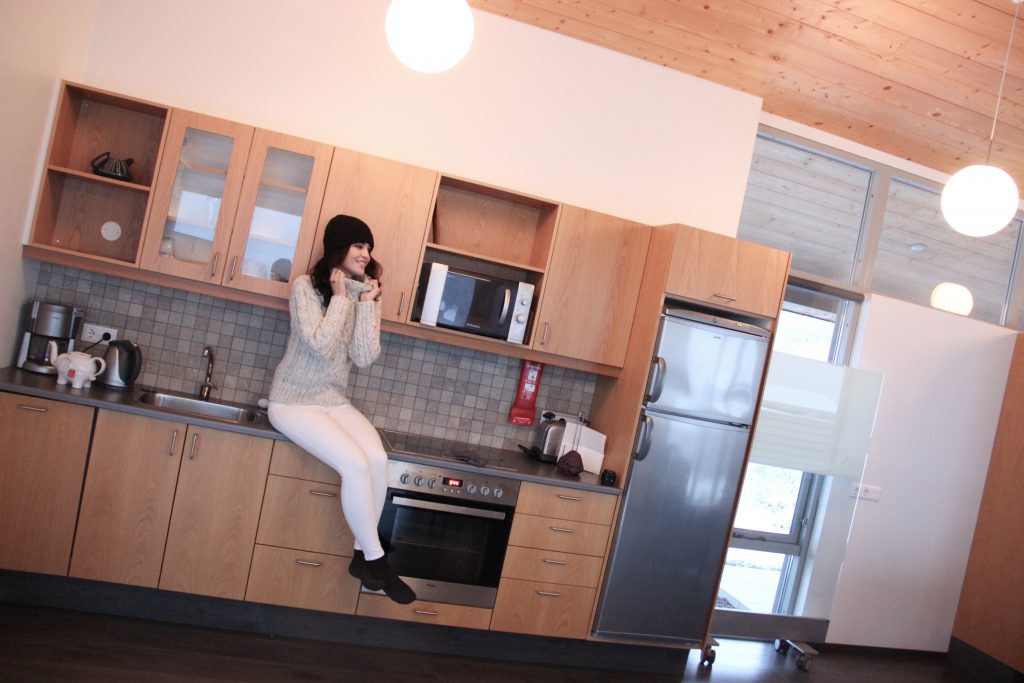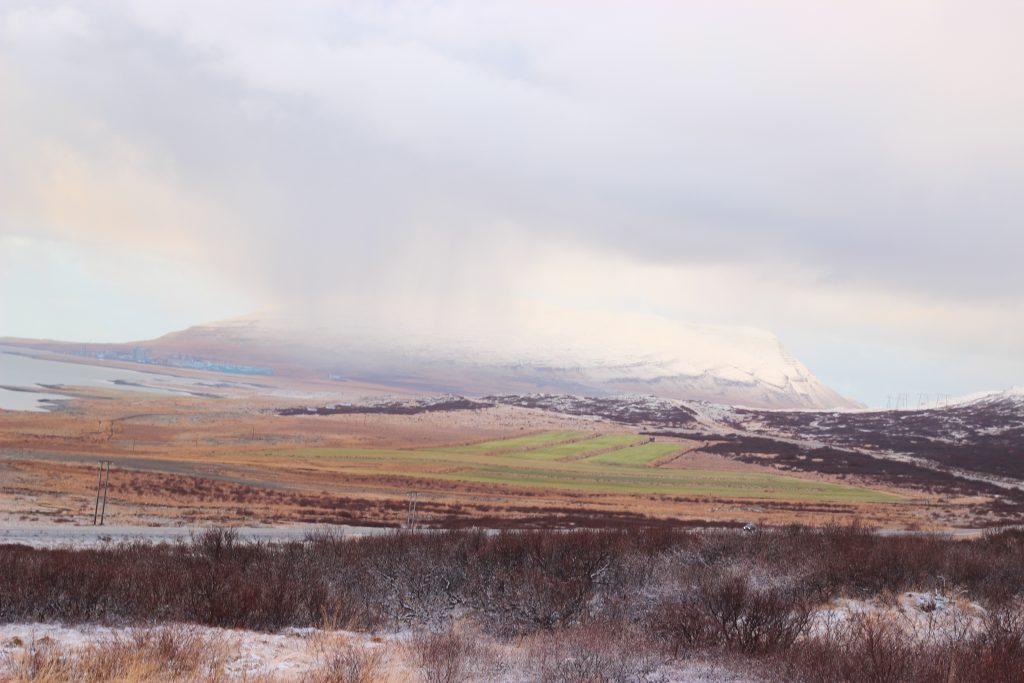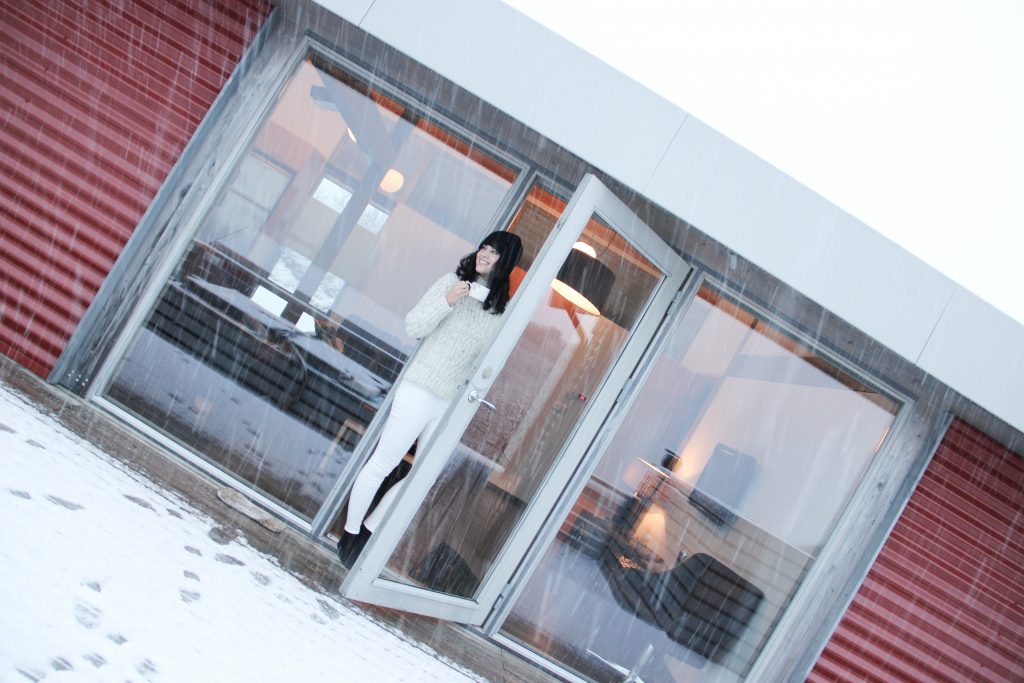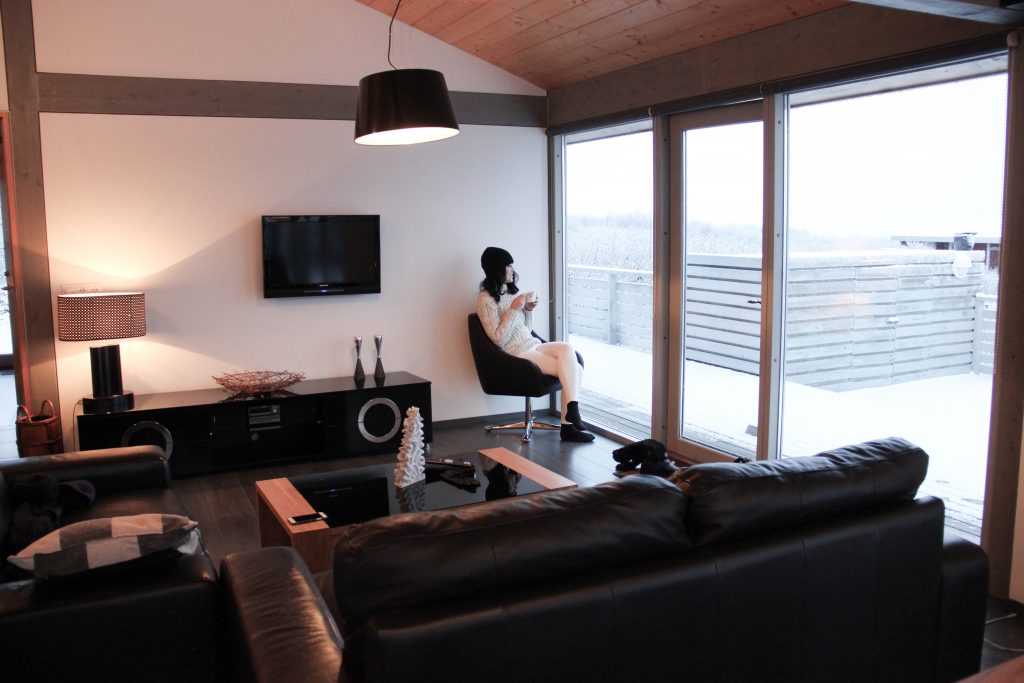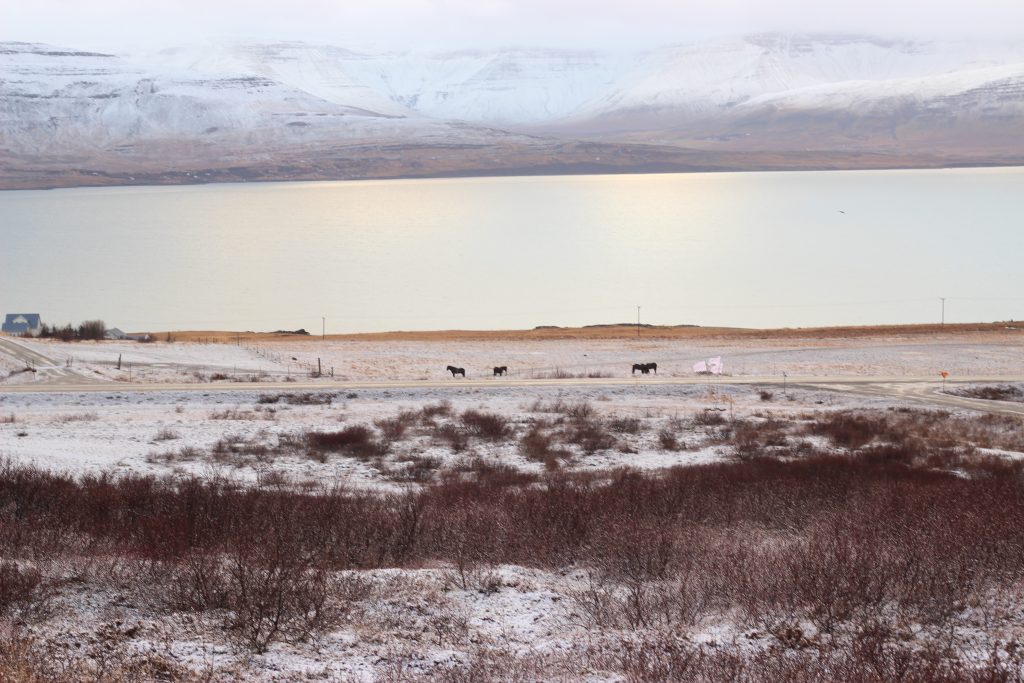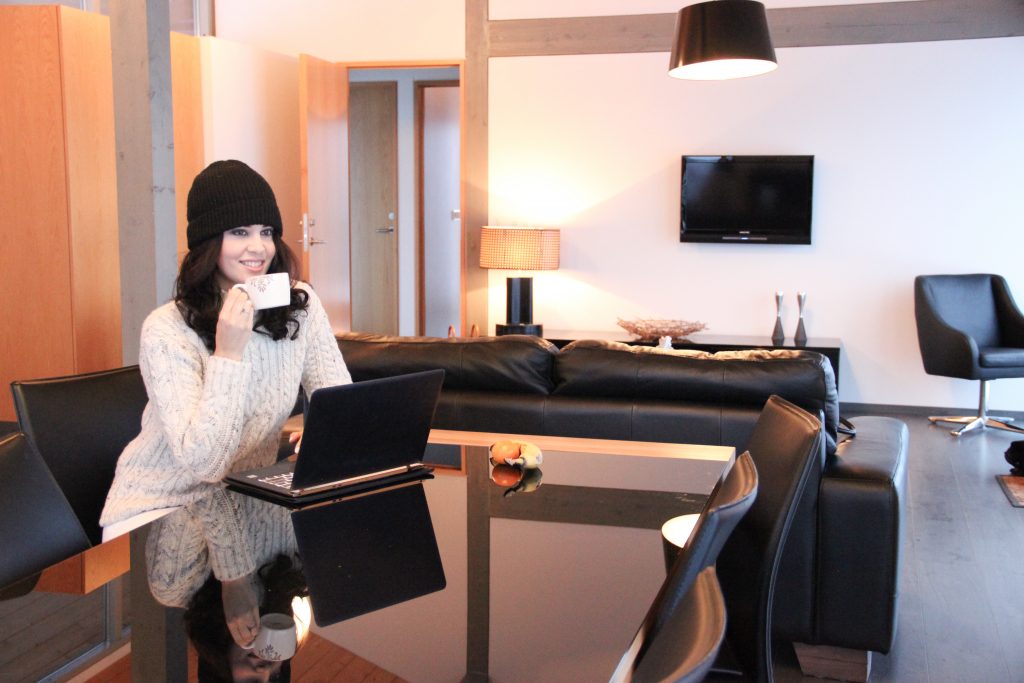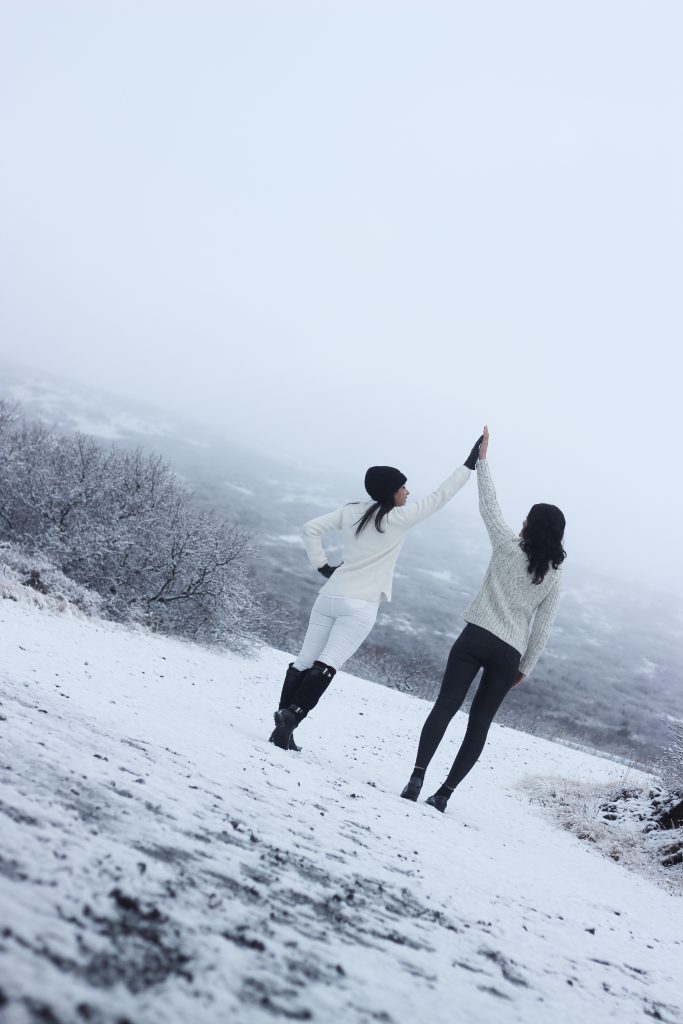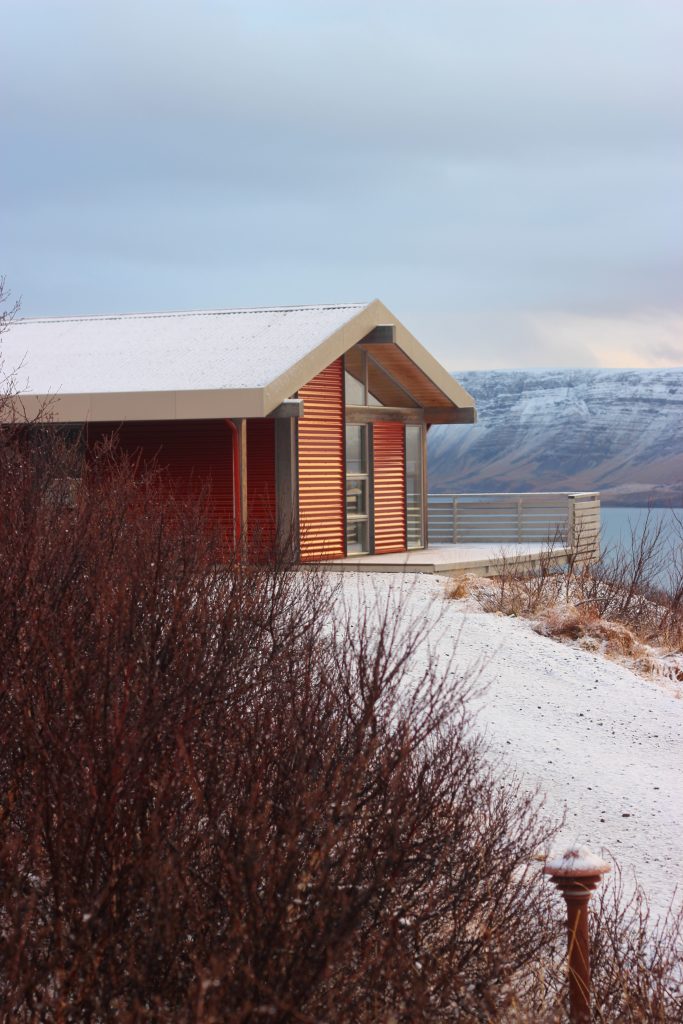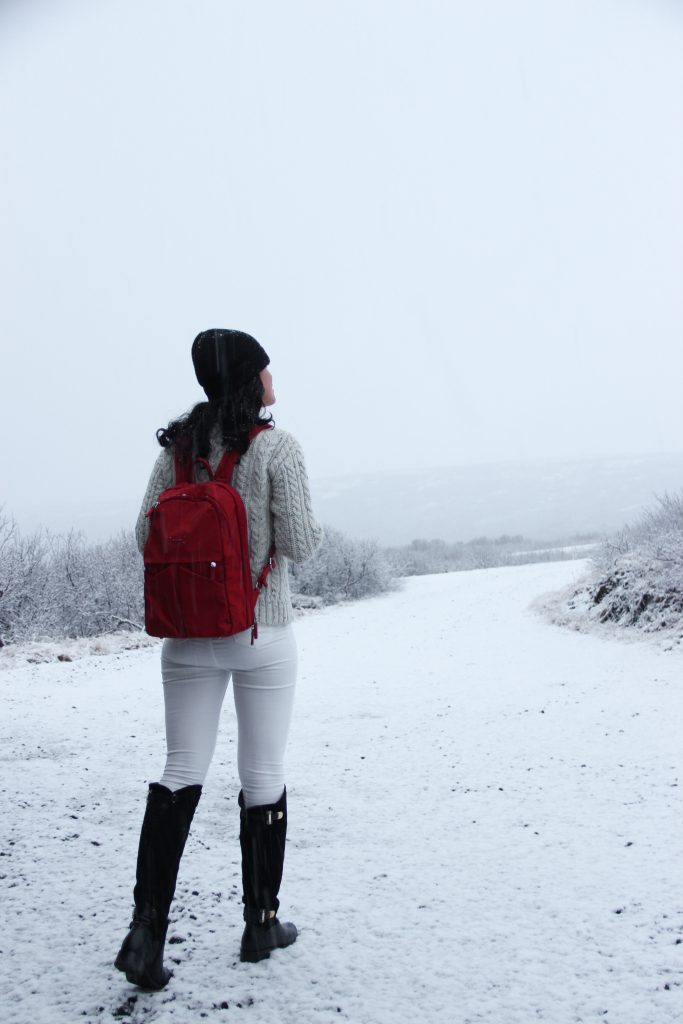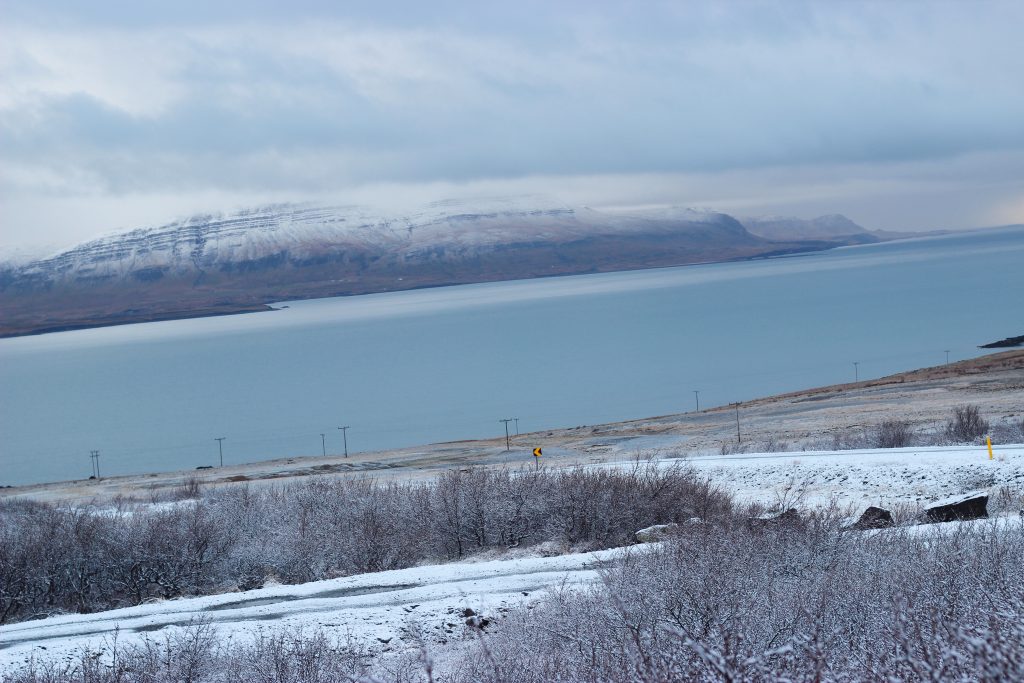 What I'm Wearing: Marks & Spencer knit, Marks & Spencer jeans, Daniel Footwear boots, Samsonite backpack
Photographer: Tatiane Kozijn | Instagram: @tatianekozijn
Location: Iceland