From tranquil, one-with-nature Hvalfjardarsveit we went to Reykjavik for the last leg of our Iceland trip where we stayed at the beautiful Radisson Blu Saga hotel.
Reykjavik panorama
Located just minutes from the city centre, the Radisson Blu Saga hotel is a great starting point to experience Reykjavik and beyond. The rooms are clean, luxurious, spacious and with a touch of a cool purple we felt home immediately. From our room on the 4th floor we had some great scenic views over the city, which is always a big plus. Add on top of that a cup of Nespresso (Yay to in-room coffee!), a lazy chair and a couple of magazines to read and you have the ultimate hotel-life experience.
Oh, christmas!
One of the things I love most about travelling in December is the festive atmosphere with christmas trees and lights in hotel lobbies! For our last dinner we experienced the wonderful Grillið restaurant with panoramic views of Reykjavik, which was wonderfully decorated. For the occasion I dressed up in this pretty pink bow dress by Oasis and with the pretty lights everywhere I felt like it was christmas already!
We've really been loving the food here in Iceland and Grillið was perhaps the finest, tastiest and most delicate of all! And speaking of food, the breakfast buffet at the hotel is absolutely a.ma.z.i.n.g as well. From freshly baked nutella waffles, green juices and tasty smoked salmon: all my breakfast wishes came true 😉
Yes, yes, yes
A very fine stay at the Radisson Blu, very much recommended to experience your first (or last, in our case) days in Iceland. The country is best experienced travelling around from place to place, but a couple of days in Reykjavik is a MUST. And while you do so, make the Radisson Blu Saga hotel your home. At walking distance from most sights, great service and comfort. In short: the place you want to come home to after a day of wandering and braving cold Icelandic temperatures.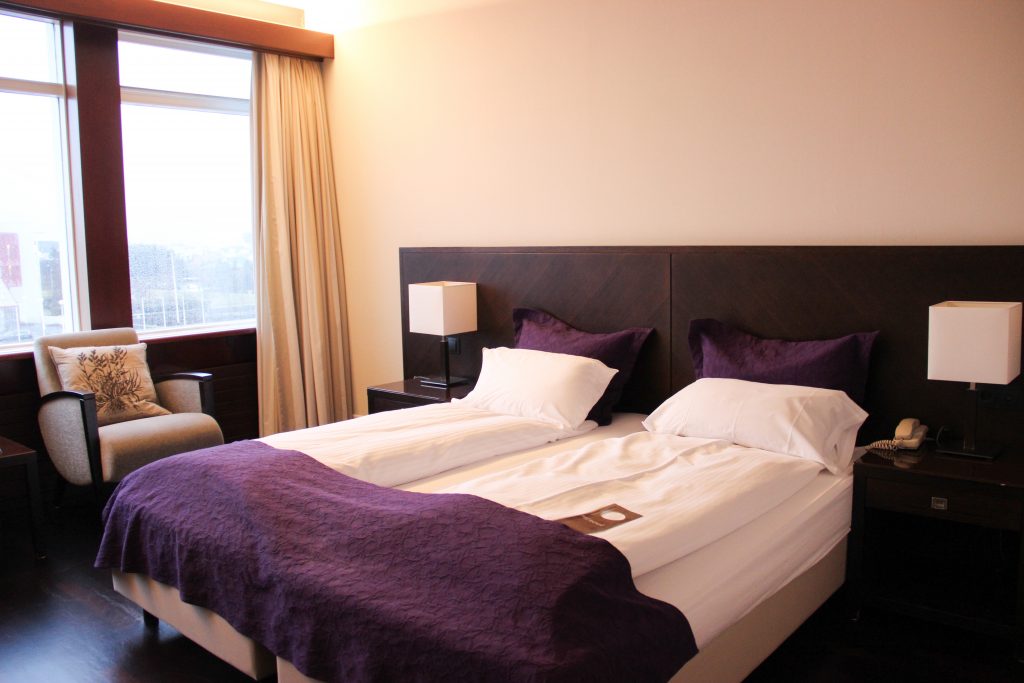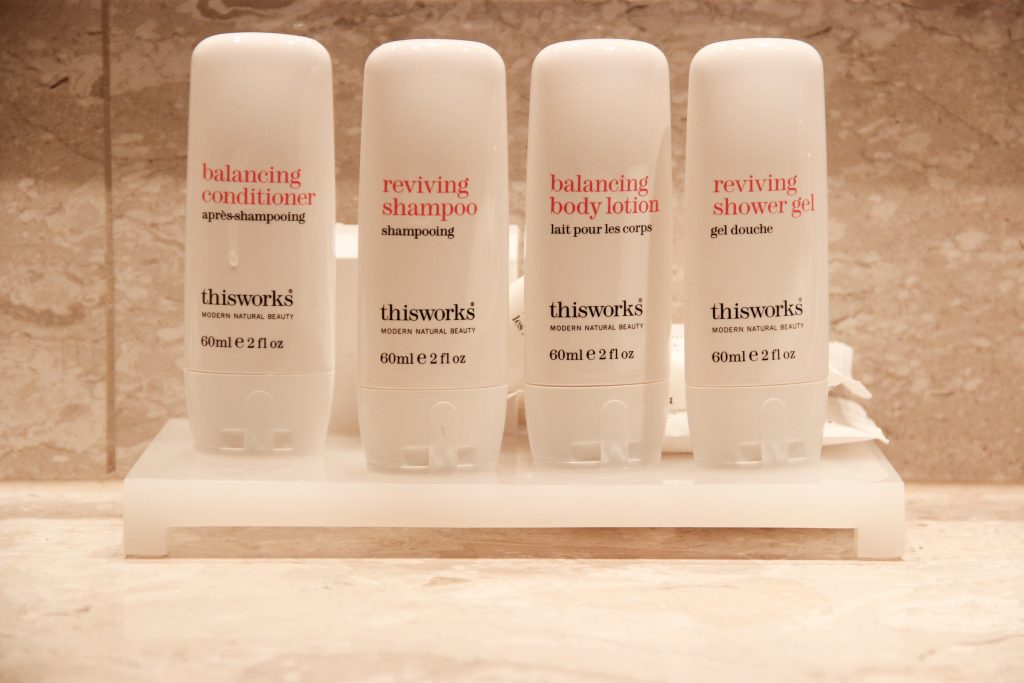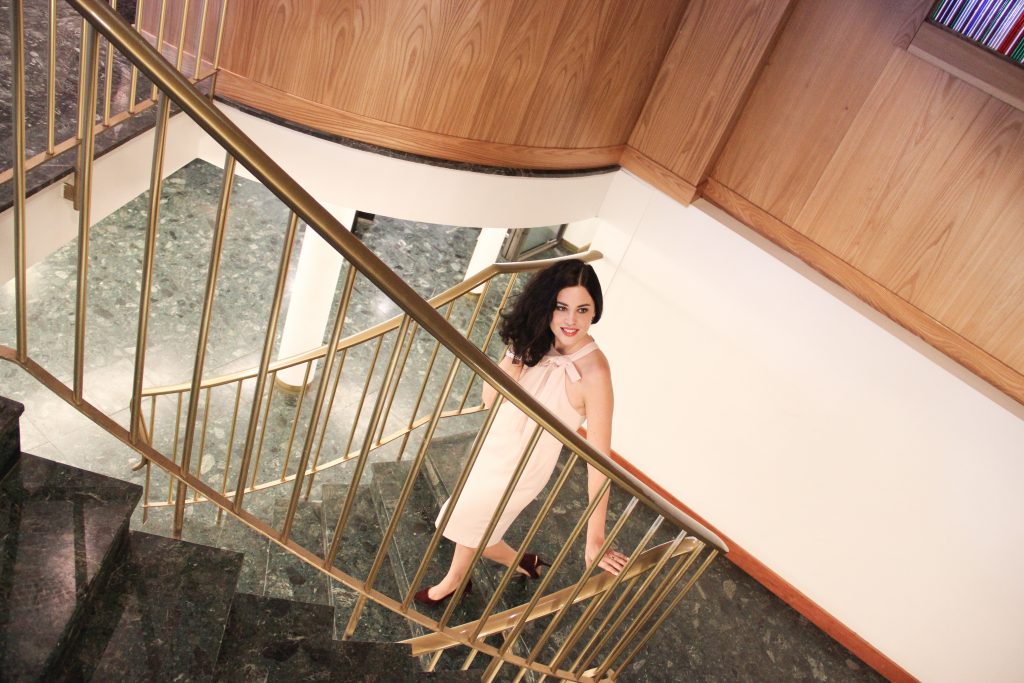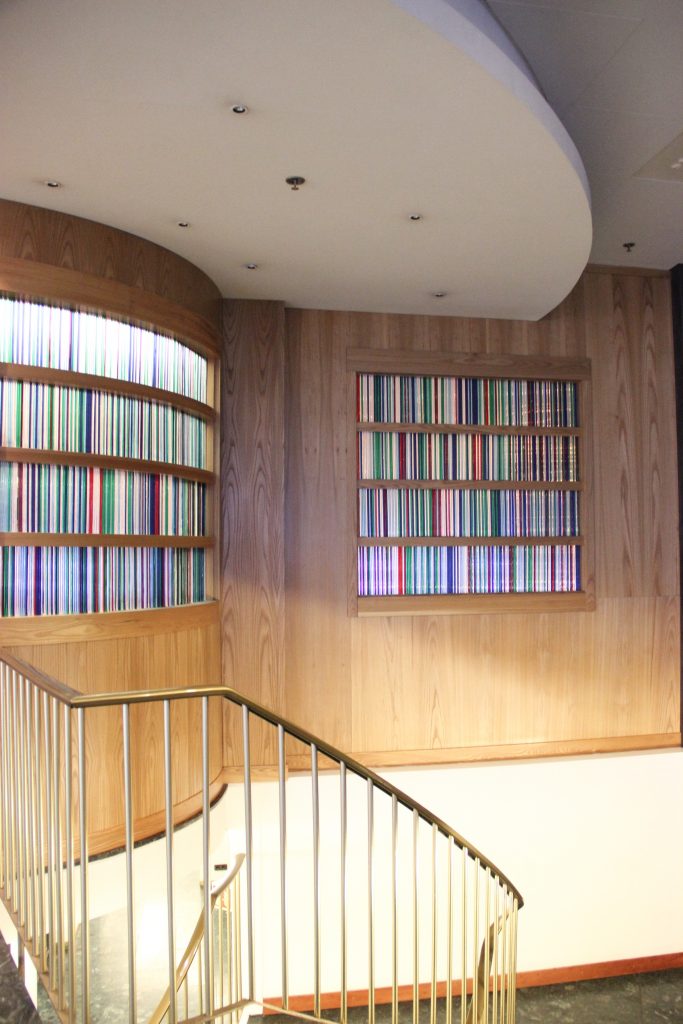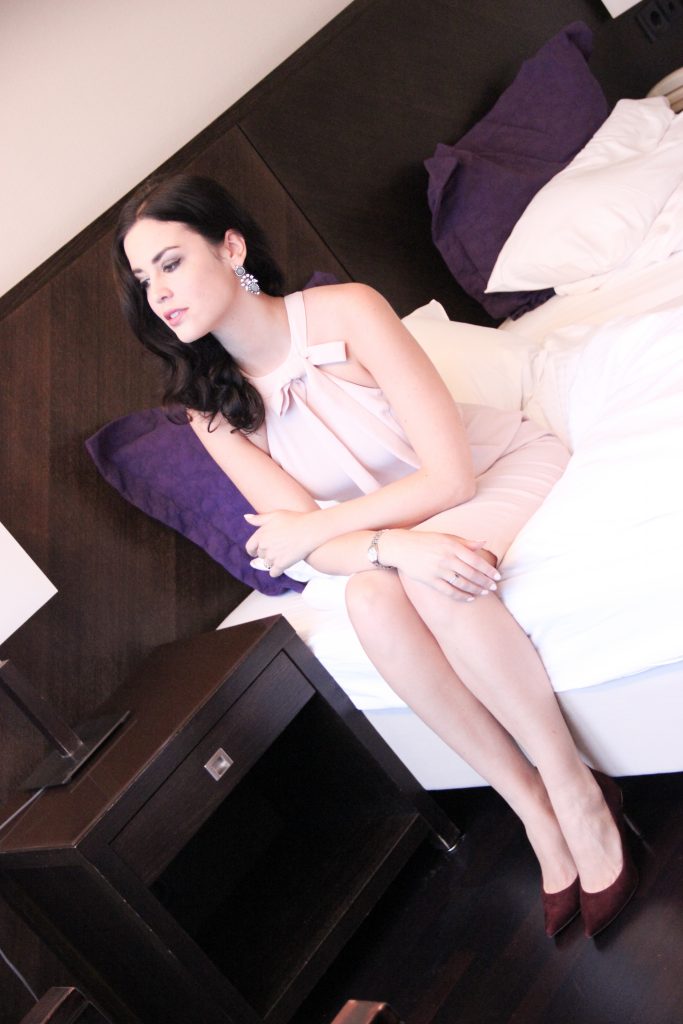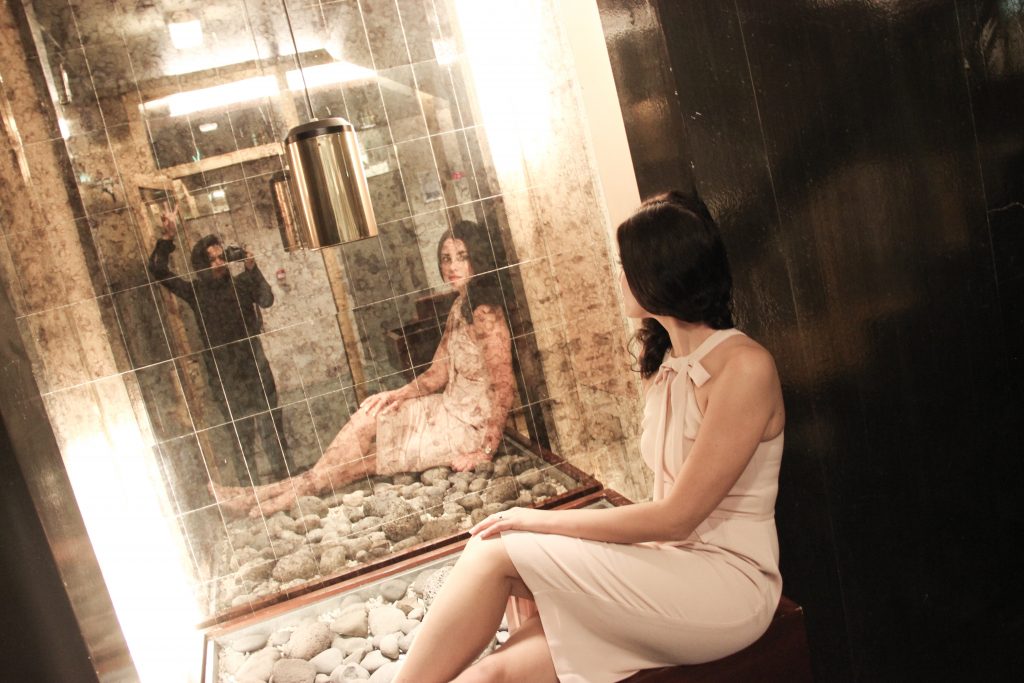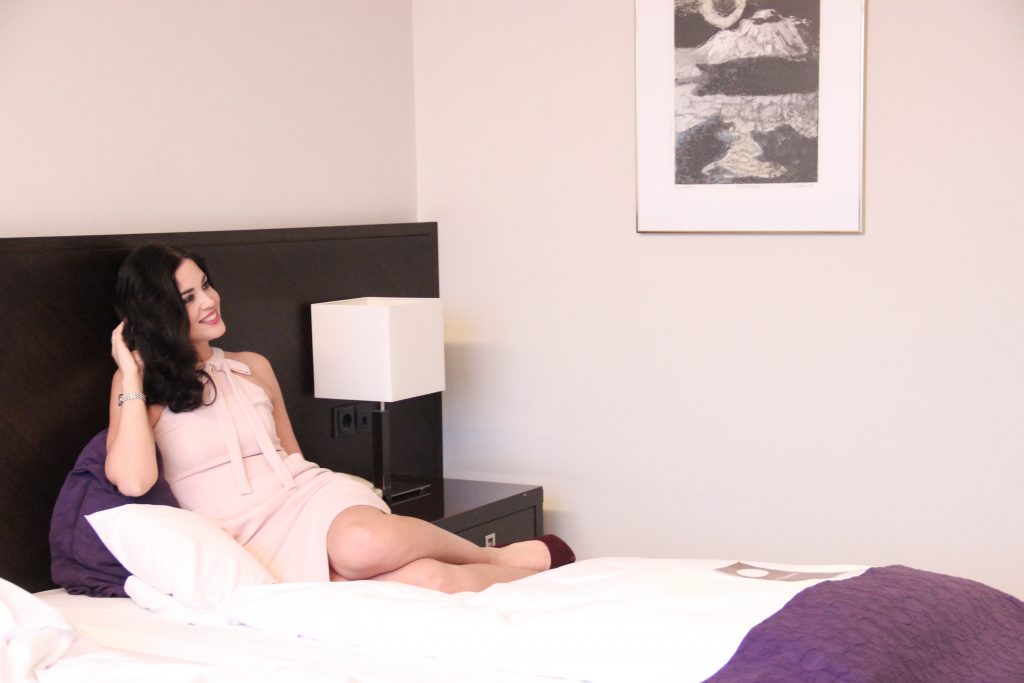 What I'm Wearing: Oasis bow dress, Ted Baker heels, Samsonite Cosmolite spinner (75 cm), Samsonite Cosmolite spinner (55 cm)
Photographer: Tatiane Kozijn | Instagram: @tatianekozijn
Location: Reykjavik, Iceland