It's time to sit back, grab a drink and relax because you've just arrived at Inspira hotel. That's at least how we felt when we stepped in. This might or might not have been helped by the fact that we were greeted with a bottle of port and delicious Pastel de Nata pastries upon entering our room…
Location
Hidden in a side street of the famous Avenida da Liberdade, Inspira hotel is situated at a walking distance from all the Lisbon hotspots. Good restaurants, fancy shops, it's all at your doorstep. There's also lots of little outdoor café's in nearby where you can enjoy a drink and watch people dance salsa. Or join in yourself.
Welness
Spend a day exploring the bustling city of Lisbon followed by a relaxing Spa treatment at Inspira's very own Rituals Spa. How good does that sound? It's all about balance! At Inspira they do everything from facials to full body massages and manicures. We personally had a scrub and massage treatment and loved the experience. Inspira also has a jacuzzi, sauna and steam bath which we thankfully made use from after our massage. It was also a welcome spot to come 'home' to after a night we spent drinking Capirinhas in town…
Room

The rooms at Inspira are fun! The interior really embraces the boutique style that we love so much. Fun prints, arty walls, cool chairs. Plus, you'll also find here your very own Nespresso machine. 101 bonus points in the pocket!
Concluding…
In the middle of town, yet at the same time you experience an oasis of rest when you step into the hotel. Plus, you can balance out busy days of city exploring with some serious pampering in the spa. Multi-faceted hotel life at its best!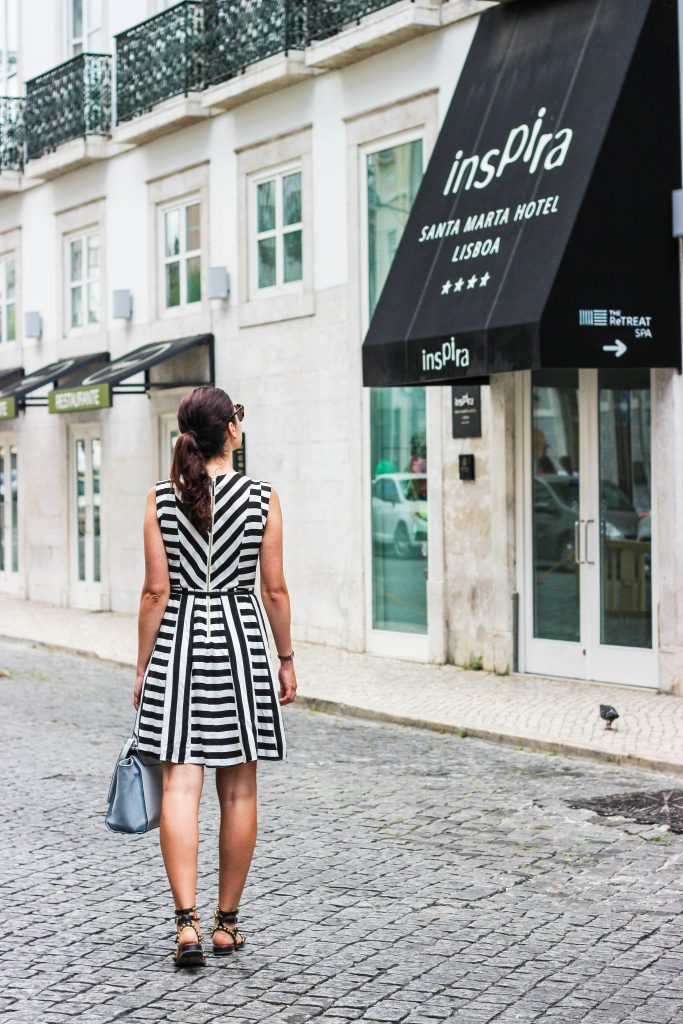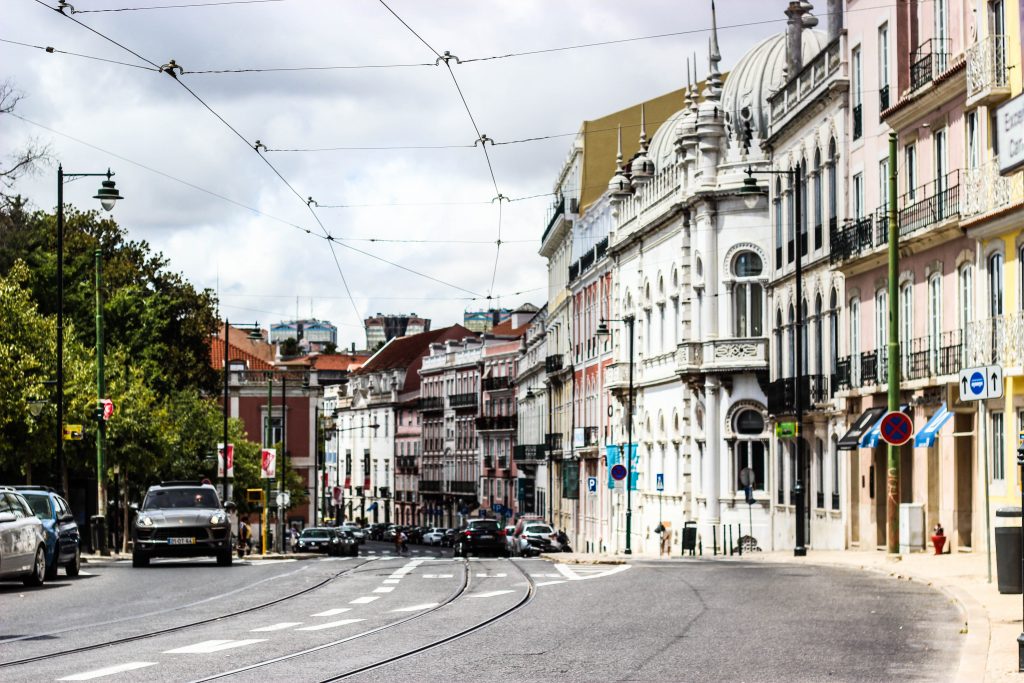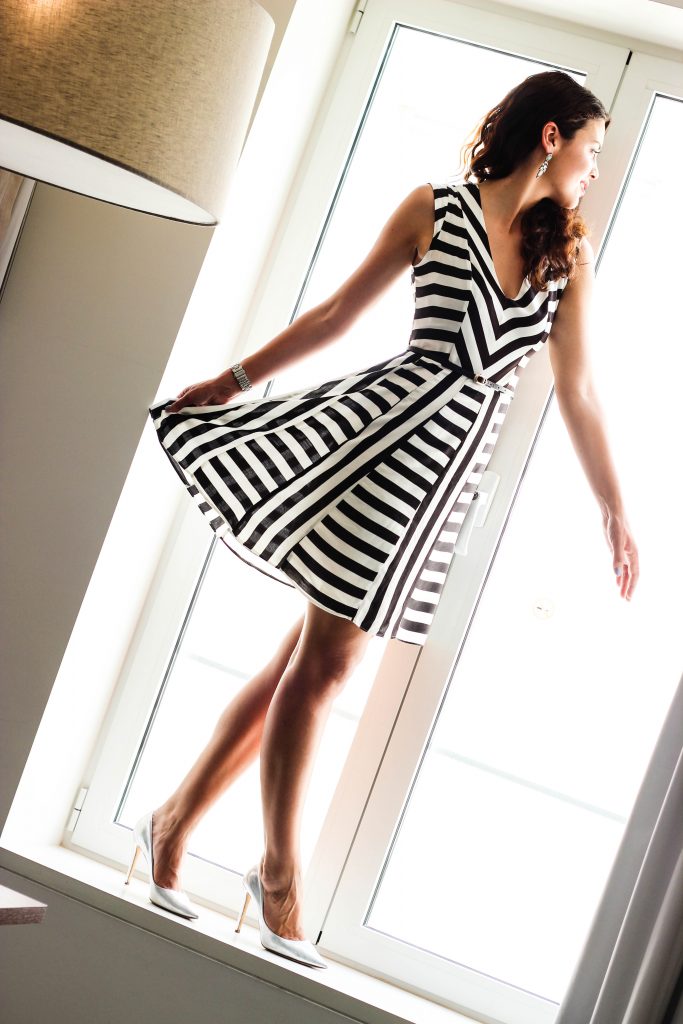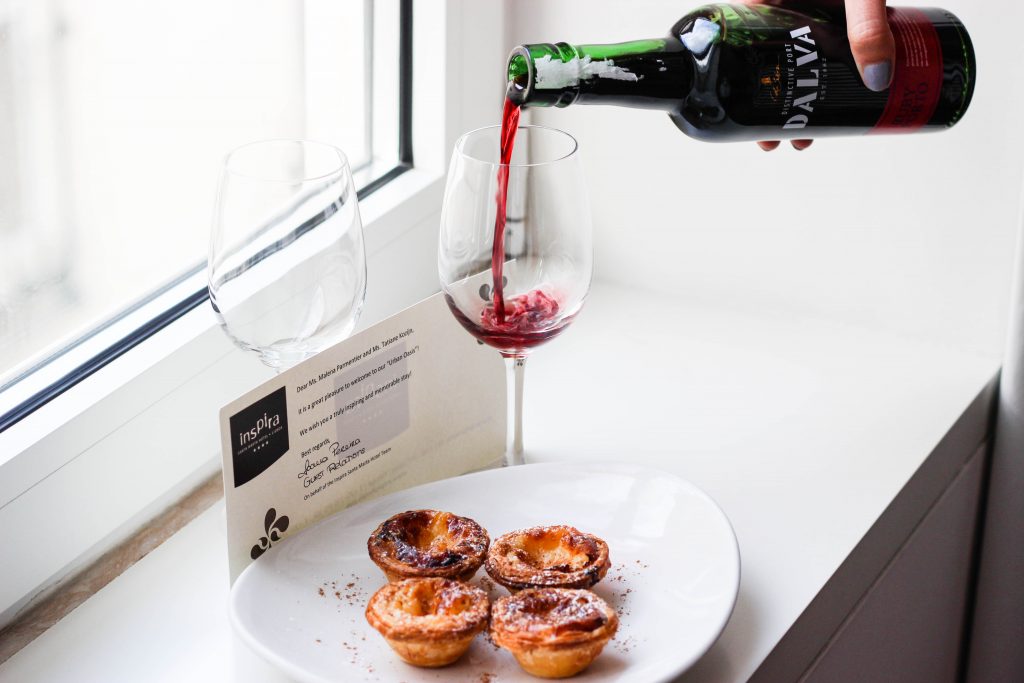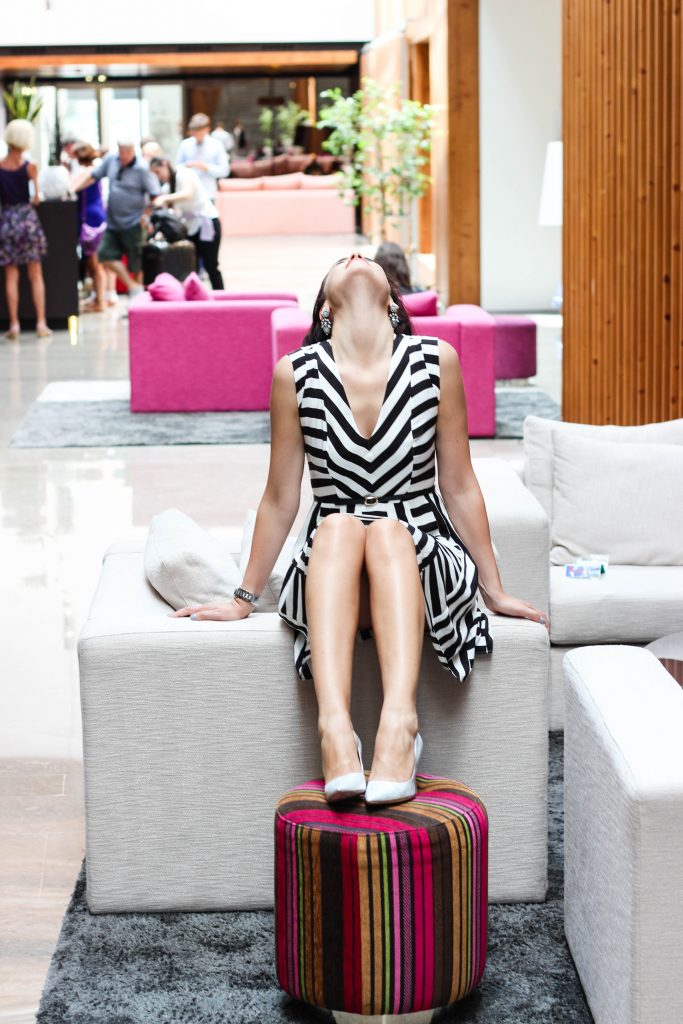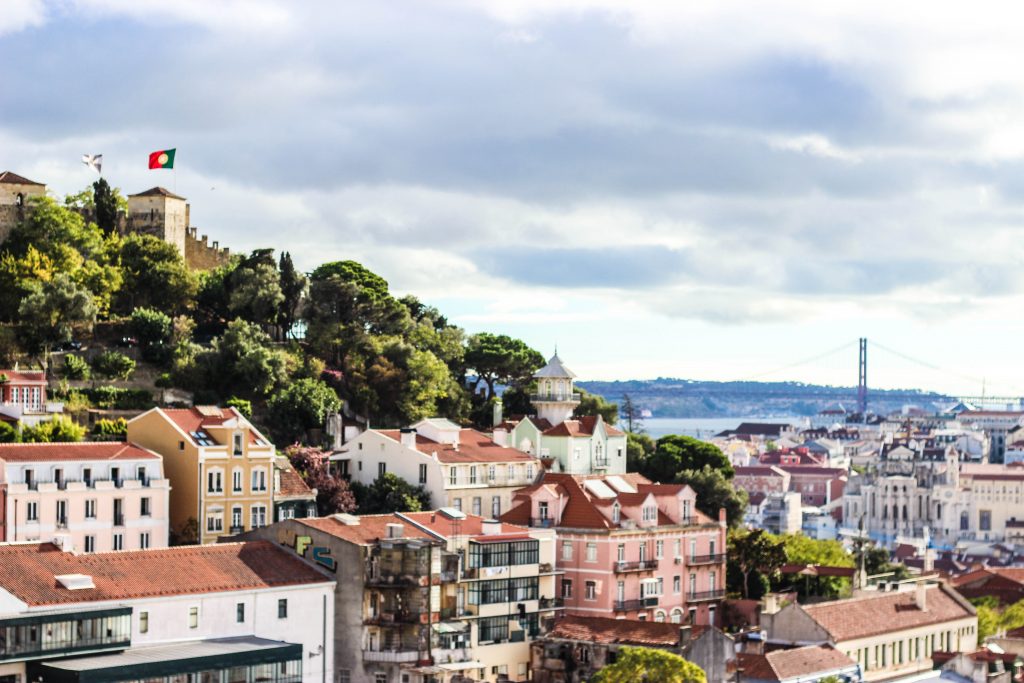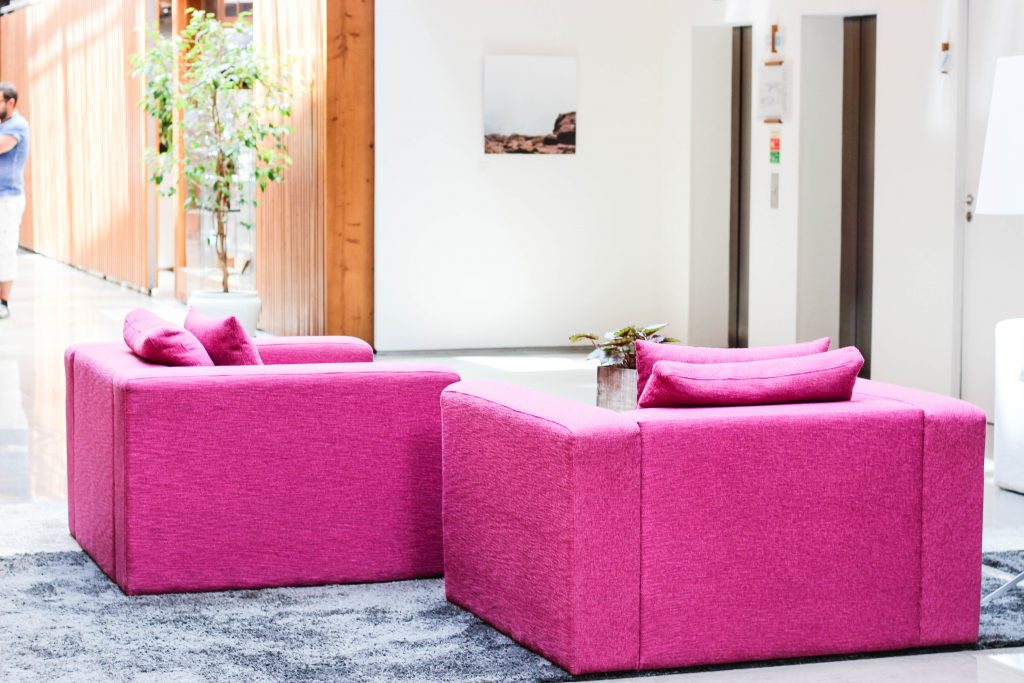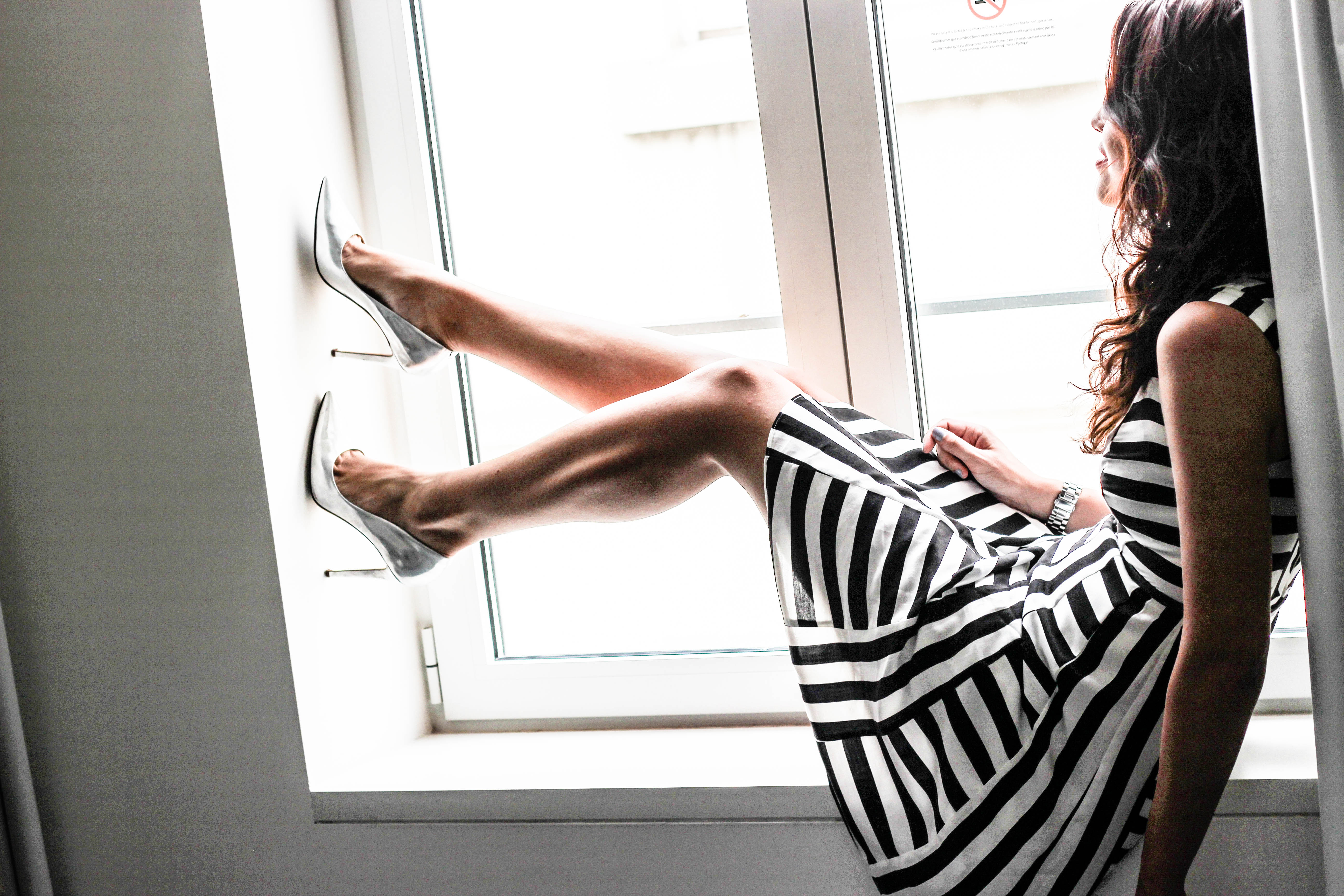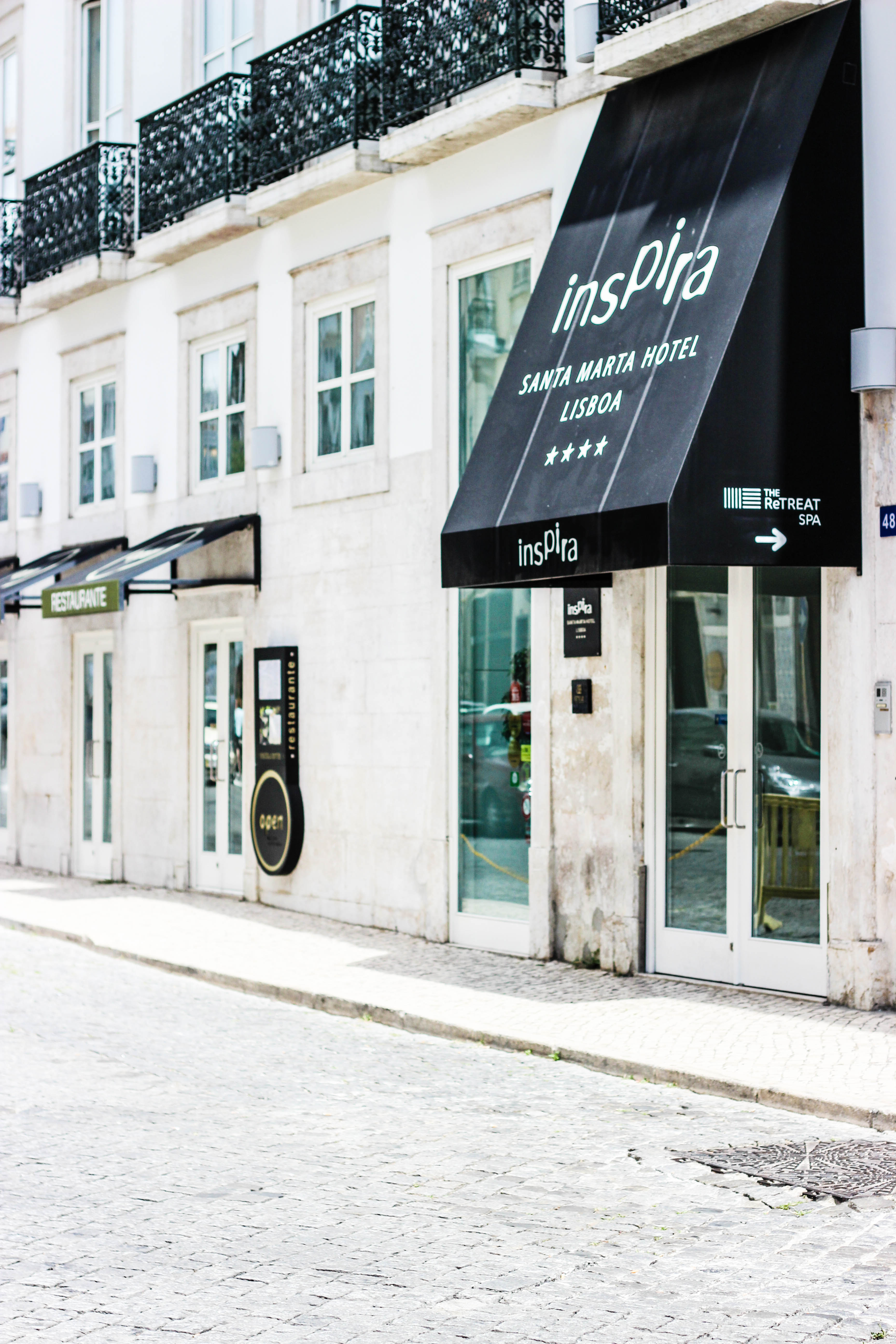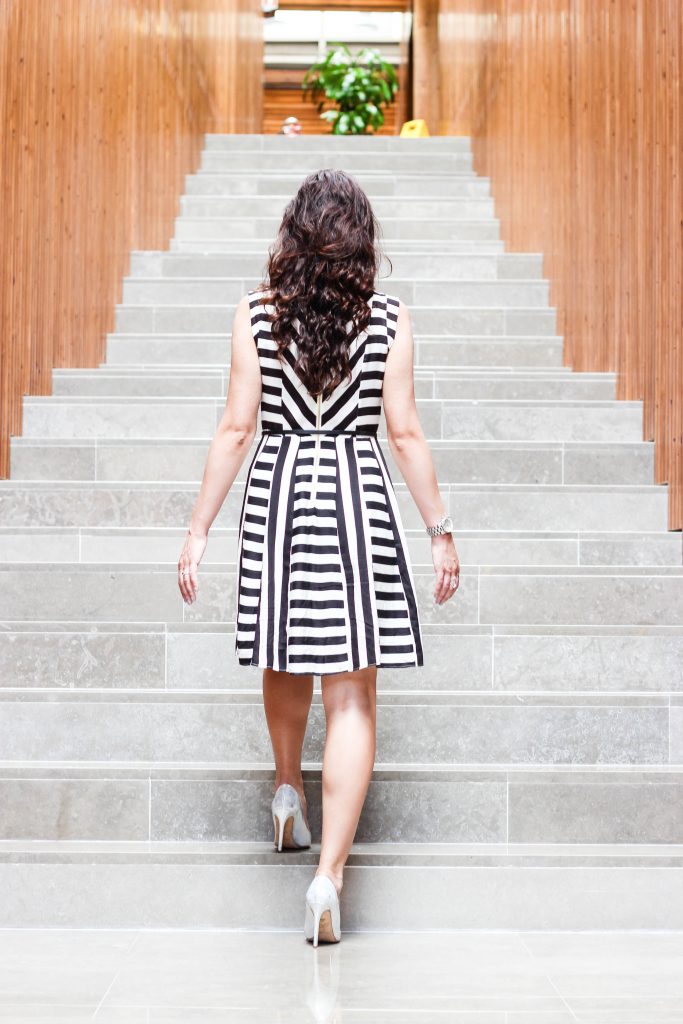 What I'm Wearing: Oasis stripe dress, DVF heels (similar here), Michael Kors watch
Photographer: Tatiane Kozijn | Instagram: @tatianekozijn
Location: Inspira Hotel, Lisbon