Being fashionable AND warm in Winter: todays topic! Layer, layer, layer, I'm sure you've heard it 100 times before. But let's have a closer look. Hint: it involves velvet.
Rules of layering:
1. Play with different fabrics and textures. For this look, velvet is the main focus, next to wool and the subtle texture from the sweater. The velvet trousers are by Oasis, the blazer by Guess.
2. Colour balance. Don't use one colour for layered outfits, but instead pick a few different tones. These are my 2 favourite tone combos:  navy, white, grey or light blue and black + camel, grey, white and beige.
3. Thermo + high collars. Invest in a thermo singlet or top! Not your most fashionable tip, but it really makes a big difference. Add on top of that a top or sweater with a high collar and you can brave even the coldest of temperatures.
Scroll down all the way below for all outfit details & don't forget to leave a comment.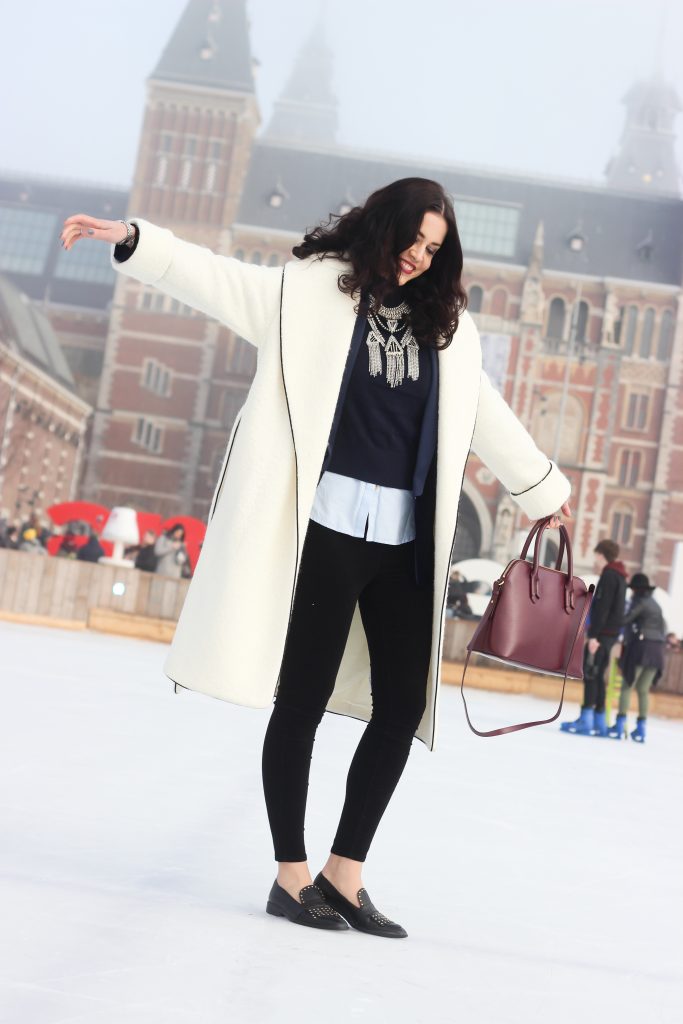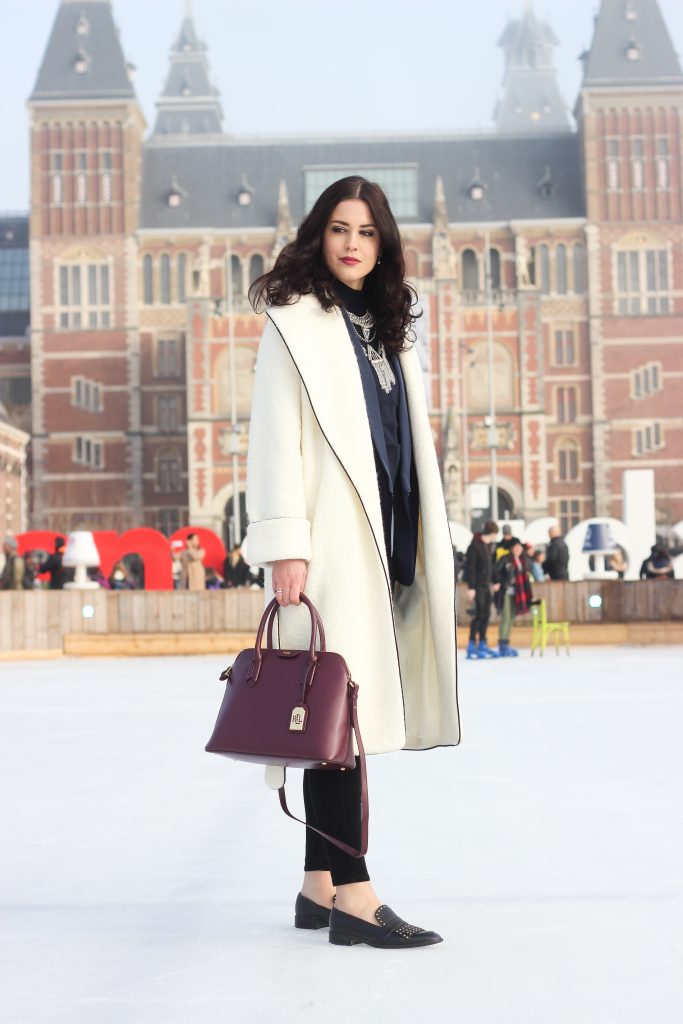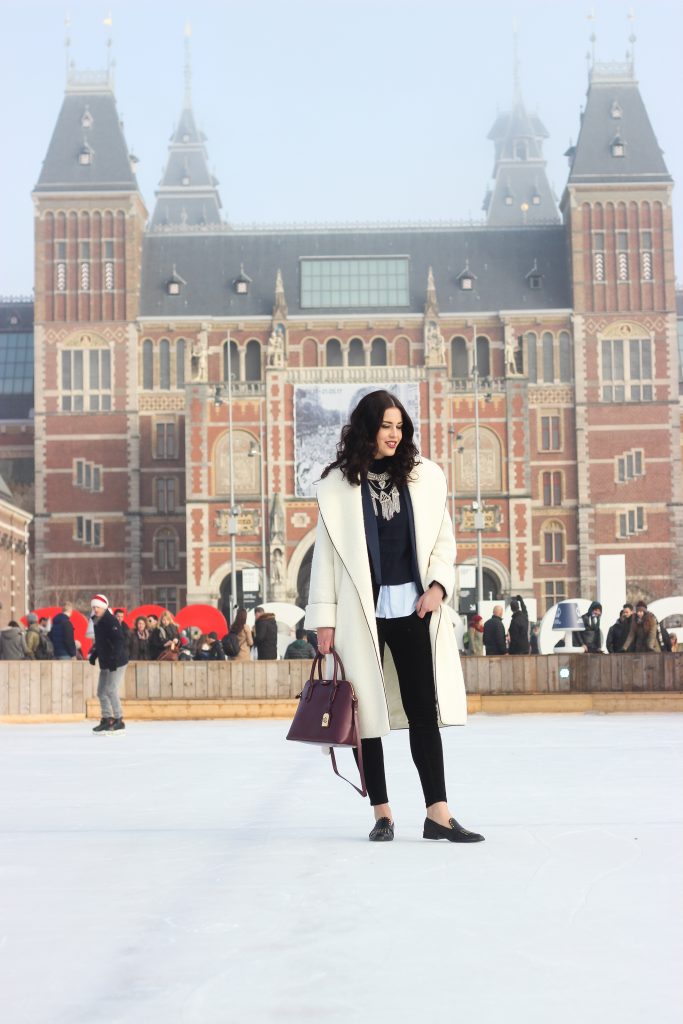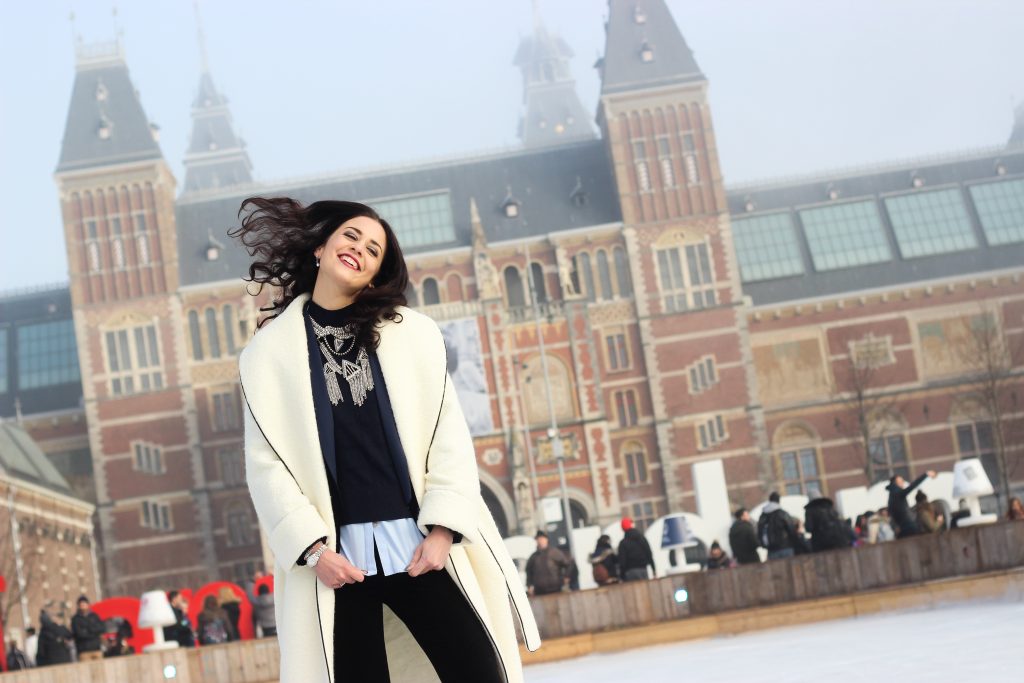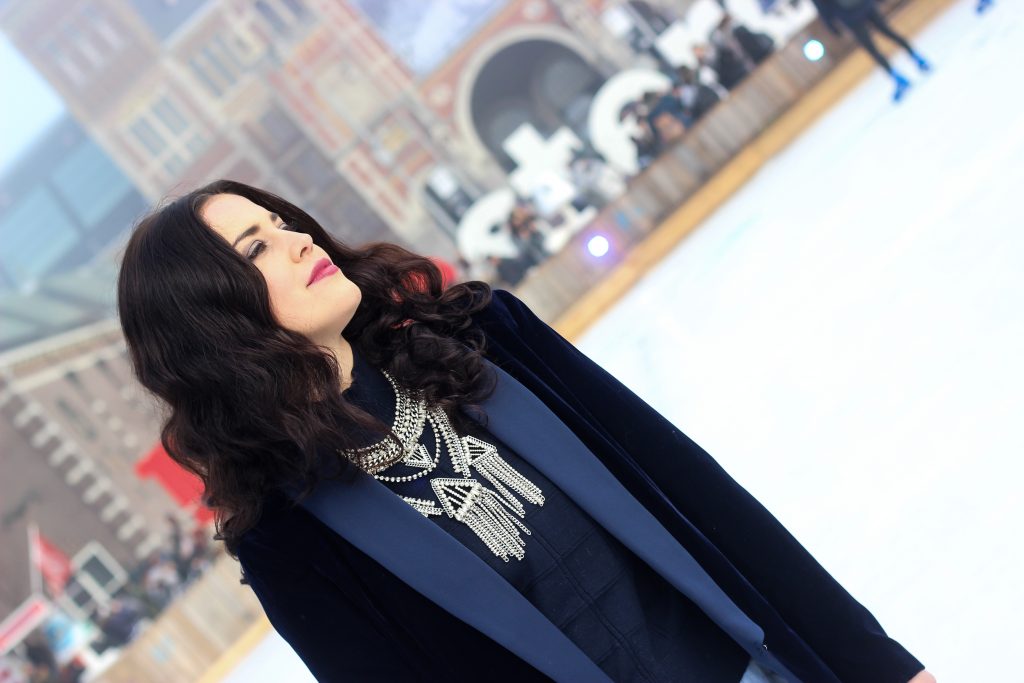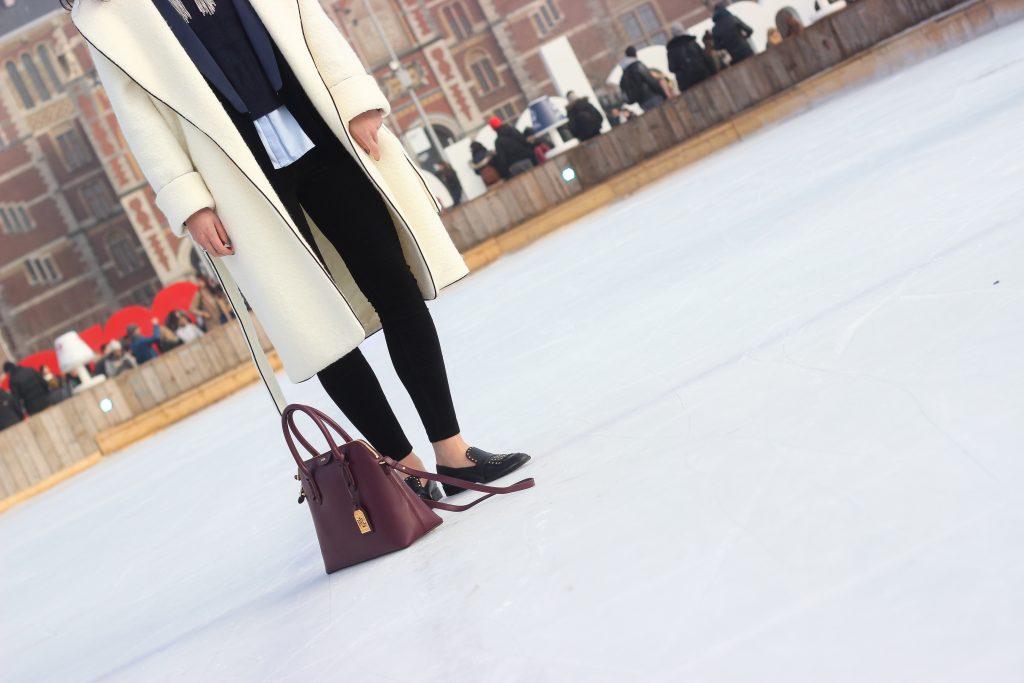 What I'm Wearing: Marciano Guess blazer, Marks & Spencer coat, Oasis navy sweater, Oasis velvet trousers, Marks & Spencer shirt, Ralph Lauren bag, Fabio Rusconi loafers, Zara statement necklace
Photographer: Tatiane Kozijn | Instagram: @tatianekozijn
Location: Amsterdam, the Netherlands