Image: Wooloomooloo, Hong Kong
I have this major, major thing for rooftop bars. Whenever I visit a new city, the first thing I Google is how many rooftop bars the city in question has and which ones I absolutely have to visit. Today I've been been doing some research and I've listed the best ones. Not only because I'm fascinated, but also because I'll be visiting at least three of these myself this year. I'm SO excited.
If you want a killer view over the city, this is where you have to come. That's at least what you can tell from these out of the world beautiful photos. 230 fifth is a mix between a bar and a lounge, so the perfect spot to come late afternoon or early evening. You might as well catch the sunset from here too!
230 fifth Ave (corner 27th)
Manhattan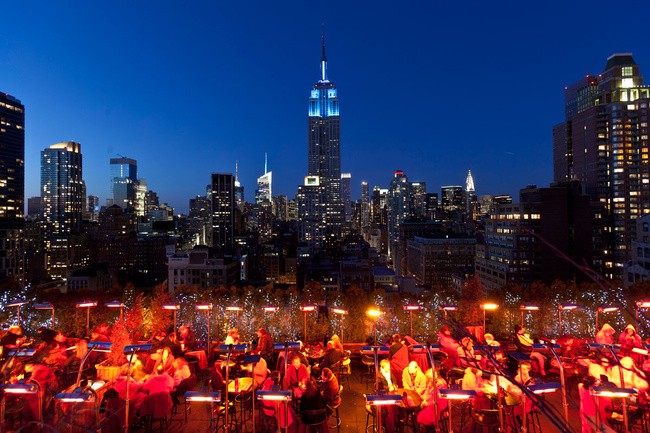 Not the highest or most exclusive rooftop spot in Bangkok, but the atmosphere here is fantastic and so are the cocktails. And let's not forget the one thing that makes this rooftop bar even better: they do shisha's! Great, great combo with cocktails. Trust me. Please remember that they take dress codes very serious in Bangkok, so don't try entering with flipflops.
33/33 sukhumvit soi 11 Klongtoey-Nua, Wattana
Bangkok
The Hong Kong skyline can without a doubt be considered as one of the most impressive ones in the world, so when a place has 1) a good wine list 2) serves yummy steak and last but not least: has a rooftop terrace with one of the most jaw dropping views you'll see in the world, you can't miss out on it.
256 Hennessy Road, Wan Chai
Hong Kong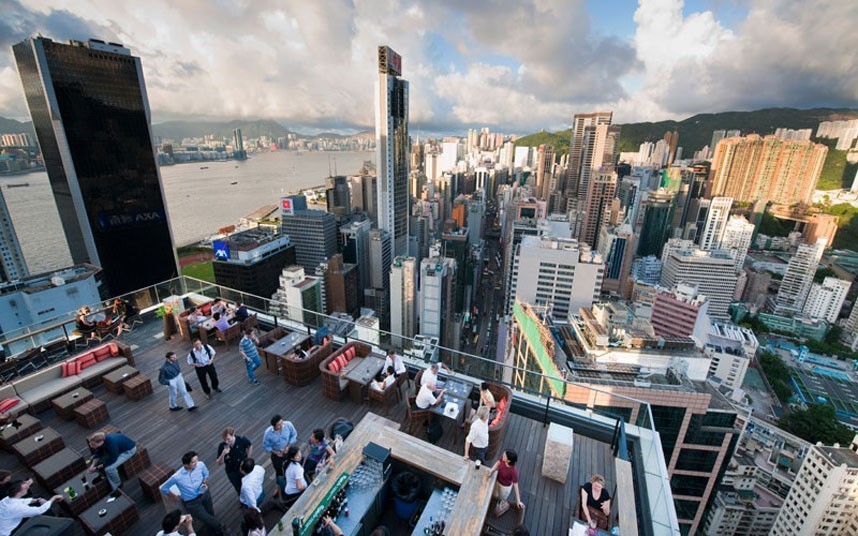 Killer views over London, fancy cocktails, comfy lounge cushions: I'm sold. I think this must be an incredibly nice spot to spend a few hours late afternoon on a beautiful spring day. You can even do some serious London "sightseeing" from the comfort of your chair. There's Oxo Tower, the Big Ben, straight ahead is a side-on view of the Eye, not bad!
ME London Hotel
336-337 Strand, London
Not the highest of rooftop bars, but incredible panoramic views over downtown LA nevertheless. And there's a pool! Seems like a fantastic spot to hang out both at day and at night. Apparently there's a $20 cover charge on weekends, but entrance is free on weekdays.
Standard Hotel, 550 S Flower St
Los Angeles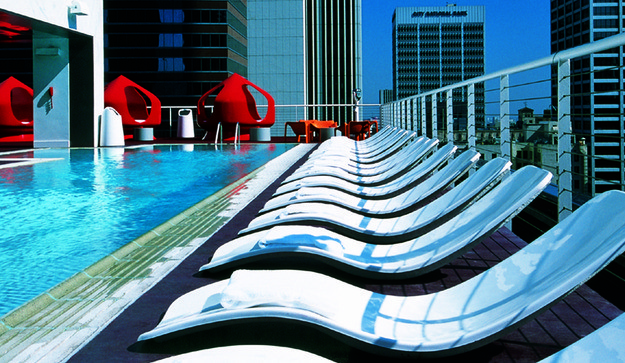 A rooftop bar to choose for the vibe rather than the view. The tree laden roof deck in downtown San Fransisco is said to serve to craft cocktails and it's exactly those words that convinced me that I have to pay this place a visit.  The outdoor interior looks super cozy with fire pits and wooden furnishing.
620 Jones St
San Francisco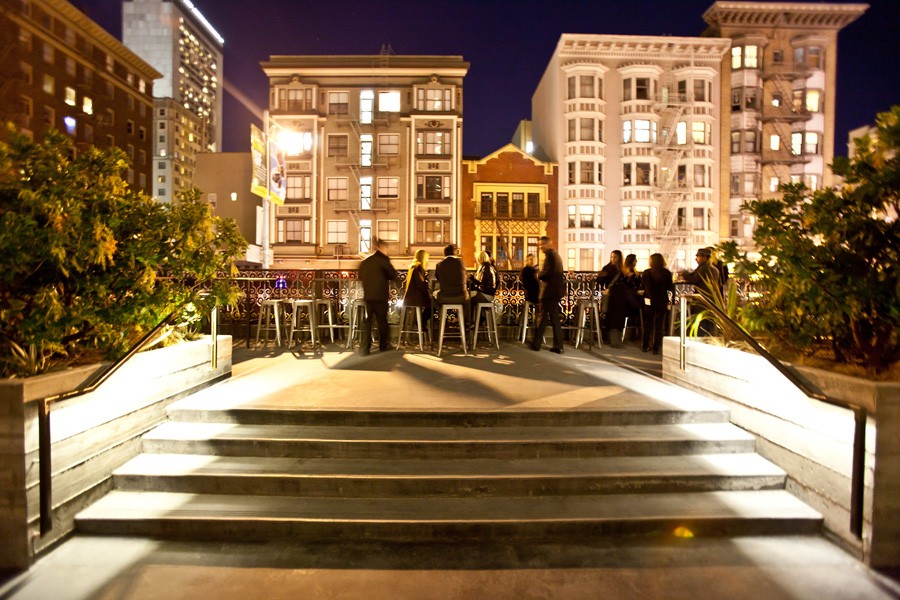 Covering the entire roof of the Four Seasons hotel in Mumbai, this is the place where imagination becomes reality.  Candy floss skies, views both over sea and down onto the bustling streets with a cocktail in one hand. Can I hop on a plane right now?
1/136, Dr. E. Moses Road, Worli,
Mumbai