Forget New York, forget Paris and forget Milan! I hereby introduce you the one and only place to be: Hong Kong. Really. Read along to get an impression of all the best food and nightlife in Hong Kong.
Dinner
Foxglove
Dinner with jazz music in the most sophisticated retro setting, count us in! We absolutely loved this place with its delicious food and amazing craft cocktails. Our favourite dish was our started with tuna tartar and avocado (second photo)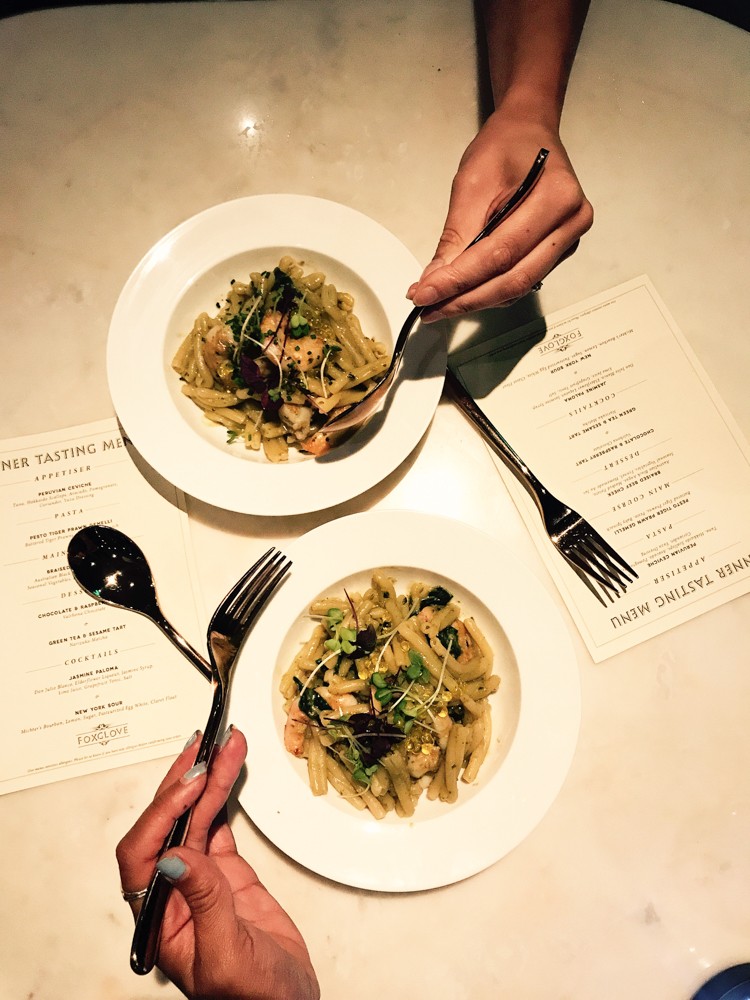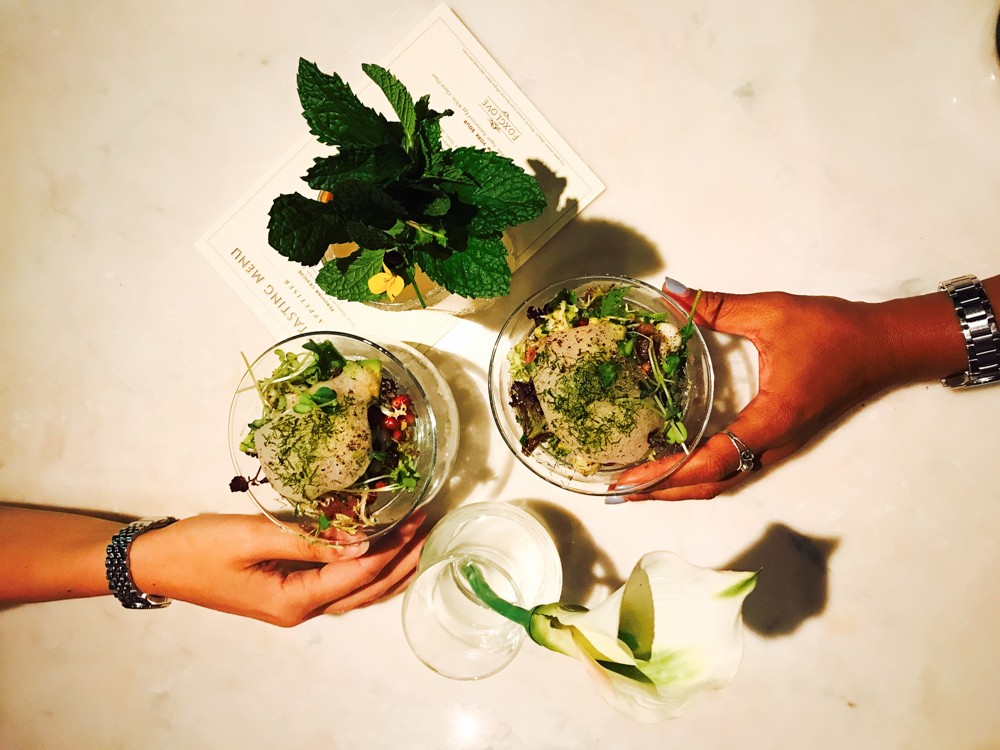 Wooloomolooo steakhouse
Two worlds in one: you have the more formal, classic setting of the restaurant followed by drinks on the rooftop, full of life, music and the most mindblowing view you've ever seen in your life. Wooloomooloo is renowned for its steak and we totally understand why! The food is wonderfully fuss-free, focussing on quality and taste. We love.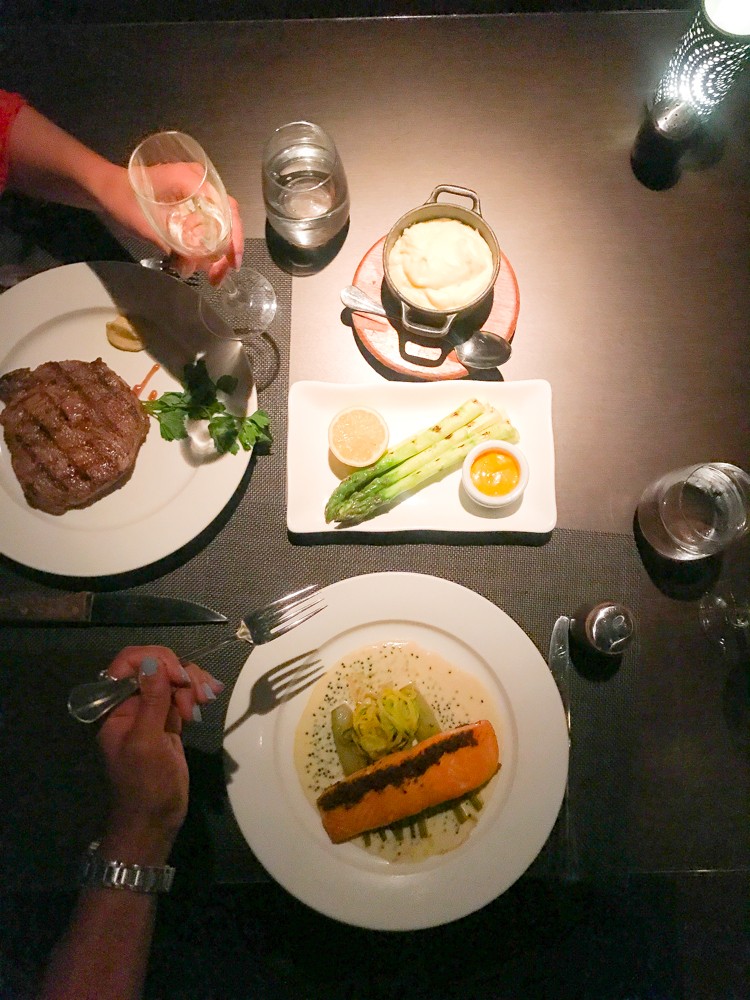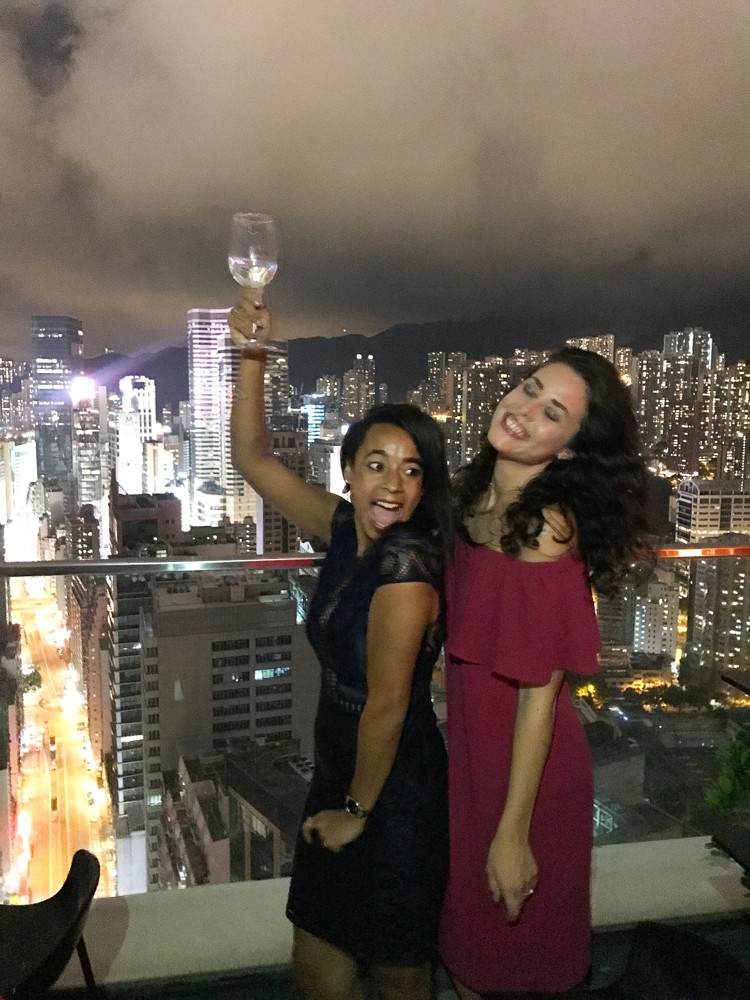 22 ships
This is such a wonderful, speak easy place to dine out! 22 ships has a menu featuring a zillion delicious tapas dishes, all with an original and innovative touch. The long tables where you are seated next to people is a great way to socialize. We left the place with several friends richer and even ended up getting drinks all together. I guess that's exactly what 22 ships is all about: it's low key, it's social and offers the most delicious food to go with that.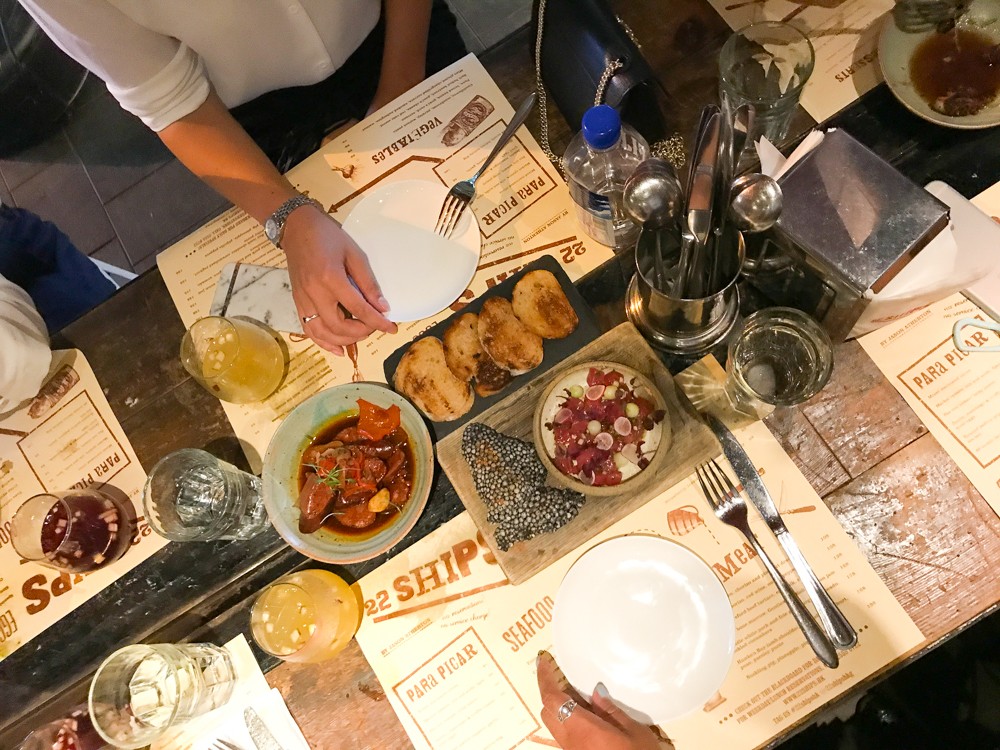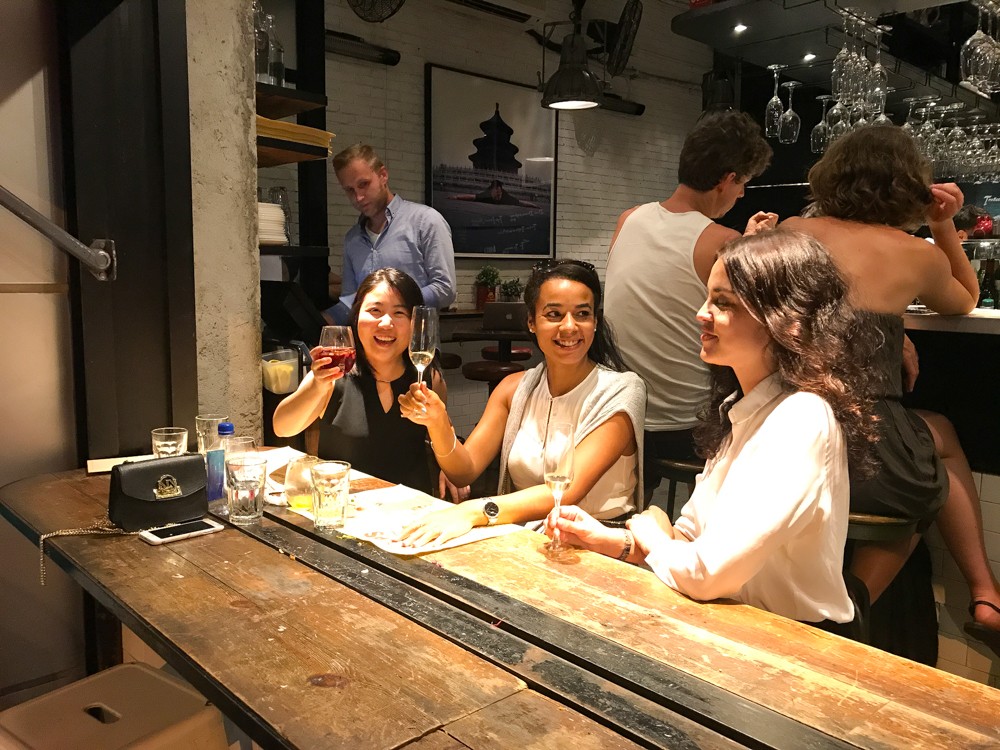 Drinks
Havana Bar
Get yourself some delicious Mojito's in the coolest south-American setting. Ehmmm, aren't we in Hong Kong? Well, I guess that's so good about the city: its endless international appeal!
The Pawn
A place we ended up with a few locals and new friends: great setting for a few drinks to warm up for a night of clubbing. Cozy atmosphere and really cool, innovative, delicious drinks. Plus, bartenders were awesome!
Duddell's
Okay, so welcome! this is THE place with the best dim sum we've ever tried. The garden terrace at Duddell's is a great spot to come for 'after-work' drinks and some snacks, or to dine more formal on the second floor. We opted for a low-key dinner on the garden terrace, a beautiful urban oasis where you look out on skyscrapers and lights while you're in the midst of a garden. Pretty magical if you ask me!
Varga Lounge
Super cool, speak-easy cocktail bar inspired by America's 1950's pin-up girls. Packed on the Friday night we were there, but SO much fun. The crowd is a mix of local and expat, a great vibe and a must-go to socialize in Hong Kong! Try the espresso and passion fruit martini, they're heaven. Fun fact: we entered this bar exhausted and under the conviction '1 drink only', but we didn't get to bed until 5.30am. I guess that says a lot about Varga Lounge: GOOD ENERGY!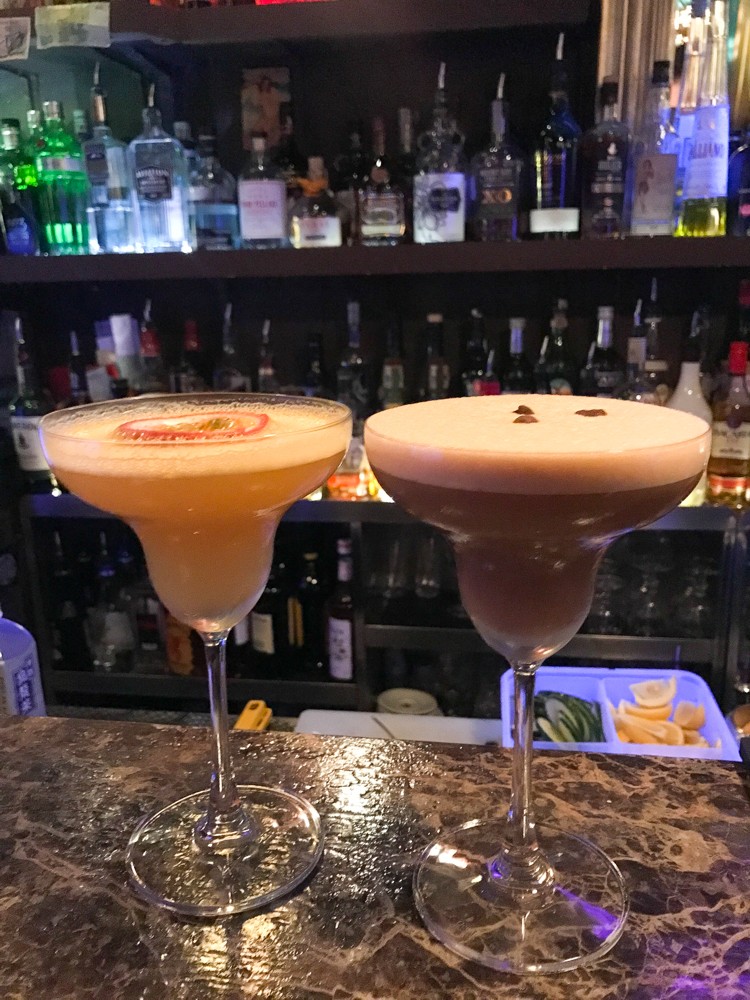 Lunch
Lily & Bloom
…or brunch really. We missed breakfast at our hotel (only by 4 hours or so, oops) so we headed out to Lily & Bloom. They were super accomodating when we asked for a brunch even though they were only serving lunch. We got ourselves some delicious scrambled eggs, juices, smoked salmon and coffee. Made our day! Gigantic thanks for the great service!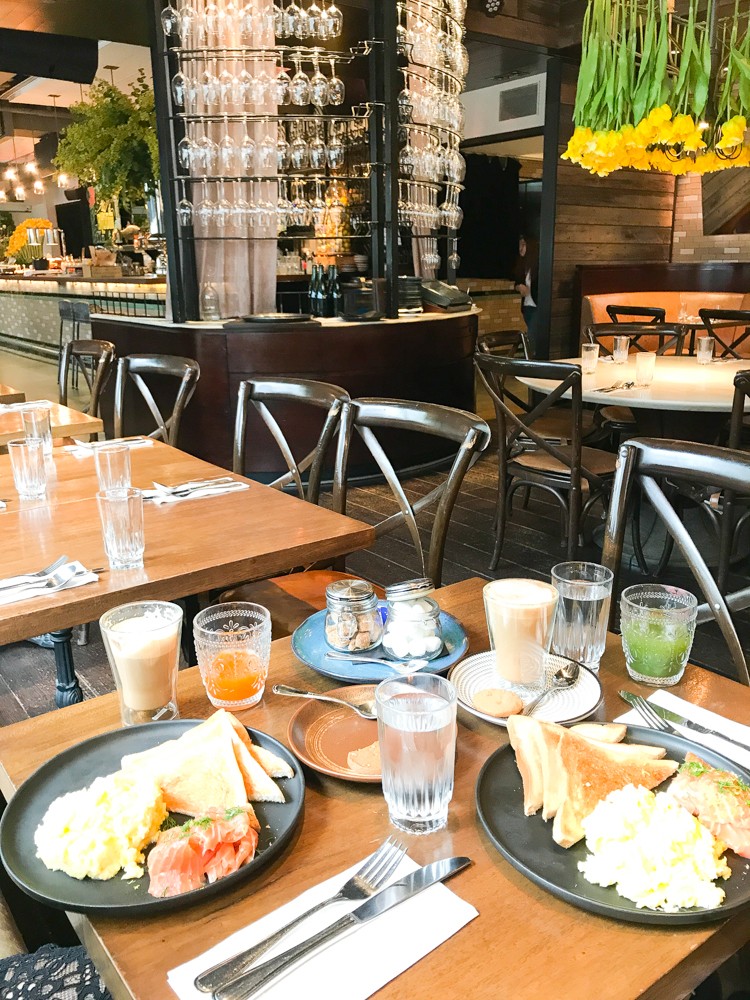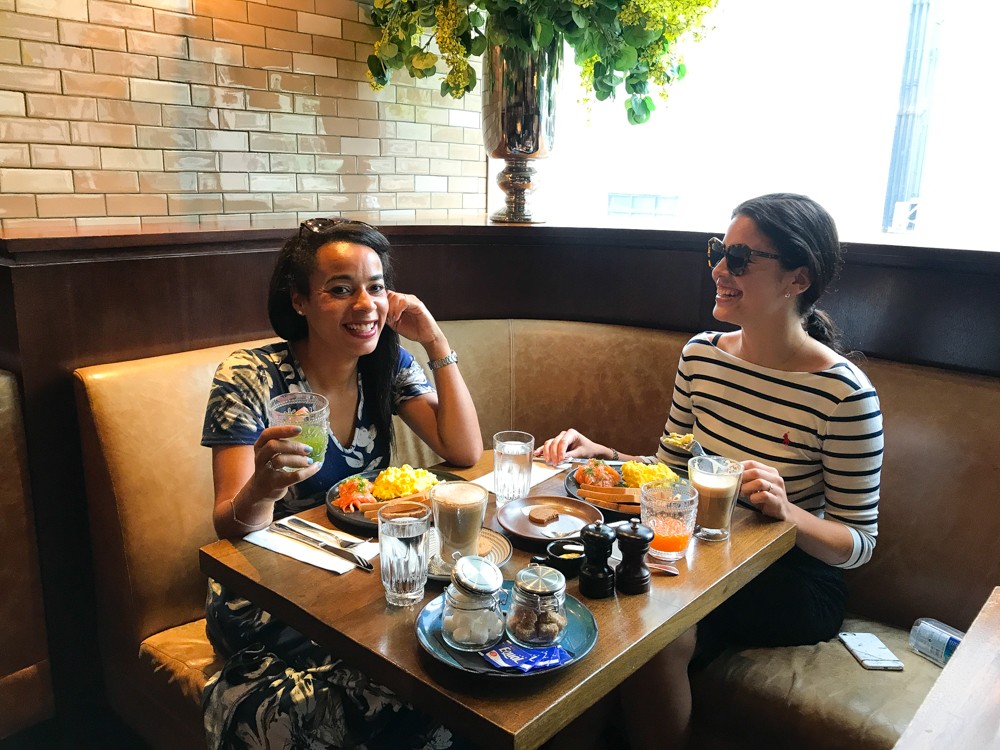 Clubs
Dragon-I
Really cool upscale club. A bit of showing off, but lots of good fun! Must-go.
Zentral
Hidden away in the California tower on D'Aguilar street, we ended up here by coincidence on a Wednesday night. And wow, they sure know how to throw a party here!
The Iron Fairies
This might perhaps be the coolest bar EVER. With a zillion of butterflies dancing on the ceiling and iron fairies and fairy dust everywhere, this sure is a magical place. Great live music, great cocktails. You can't miss this place while you're in Hong Kong.
Ce La Vi
Killer view, hello! Enjoy your drinks with a side of staggering view. (picture below)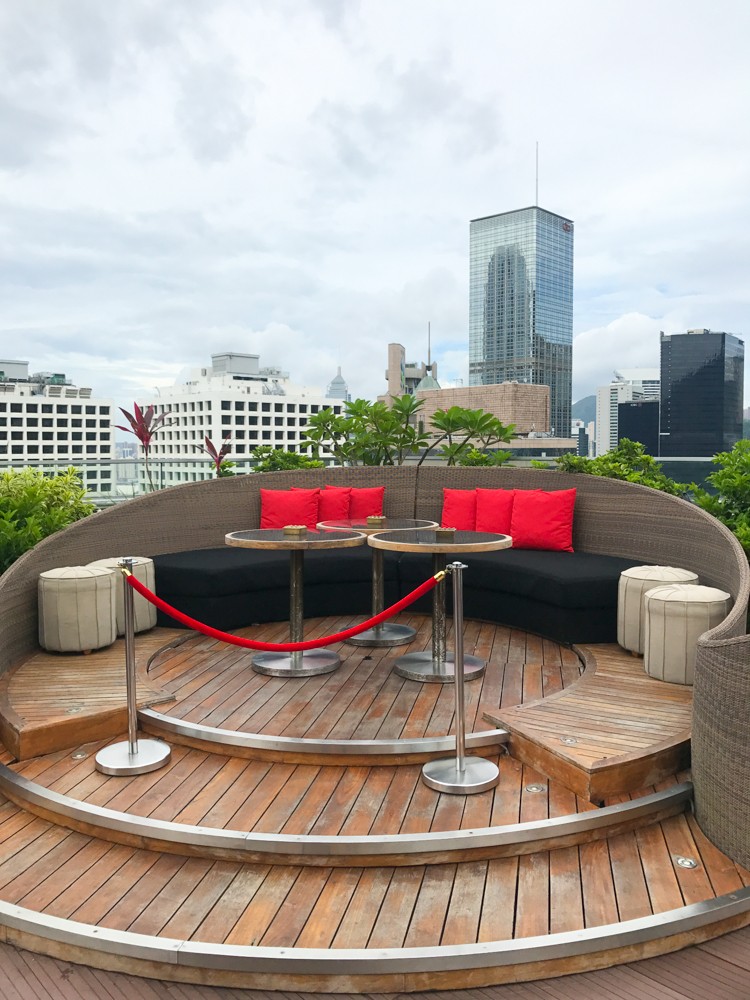 Photographer: Tatiane Kozijn | Instagram: @tatianekozijn
Location: Hong Kong