Let's speak wardrobe classics and timeless outfits, shall we?
The truth is that despite my overflowing wardrobe, the items that I still get most excited (and the most wear out) are the timeless pieces. Before I talk about what timeless pieces I believe you should invest in, let's first define 'timeless'. To me, timeless pieces are the kind of pieces that you gravitate towards when you have 10 minutes to get out of the door. What will you grab? What will you put on? Those are usually your wardrobe's most timeless pieces and those are also exactly the kind of items that you should be investing in!
Lately for me, my favourite timeless outfit is: a shirt dress, loafers, a tailored jacket, silver Michael Kors watch and Miu Miu sunglasses.
5 tips for shopping a timeless wardrobe:
1. Pay attention to the fabric. Luxurious looking and not easy wrinkling materials are the kind you'd be looking for.
2. Staples. Purchase a tailored jacket in a neutral colour that can be worn with everything.
3. Invest in good accessories. A sophisticated watch, a good pair of sunglasses, earrings that you're happy to wear every day.
4. Comfortable AND classy shoes.
5. Fit, fit, fit. Choose only what looks flattering on YOU. Easy choices are anything that accentuates your waist and midi-length when it comes to dresses and skirts.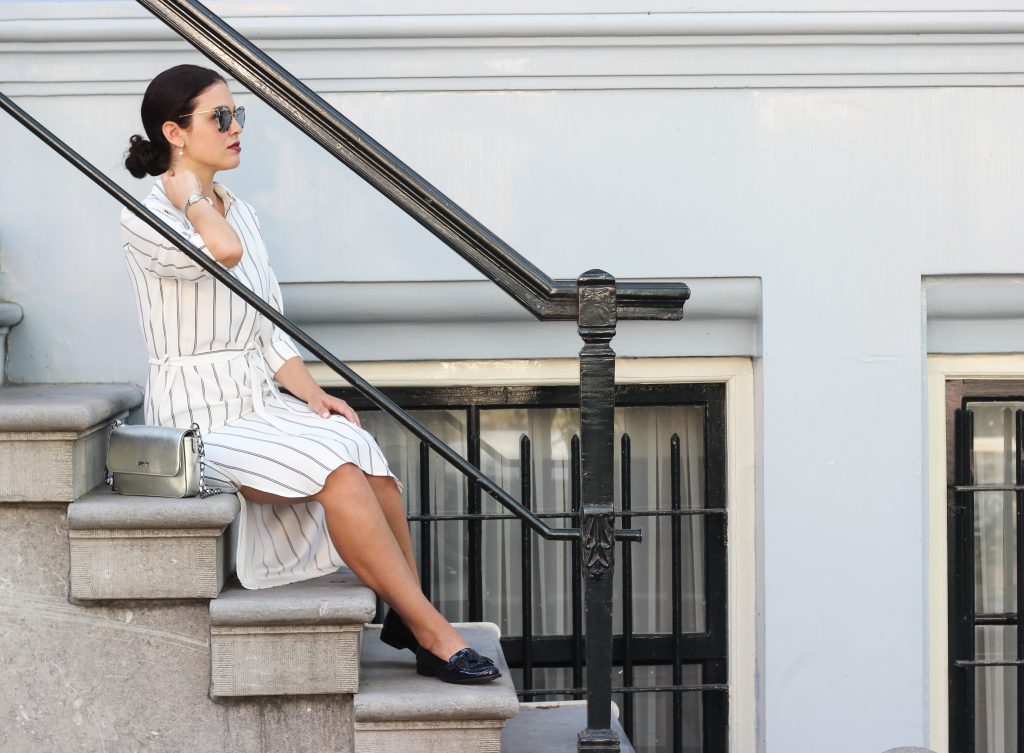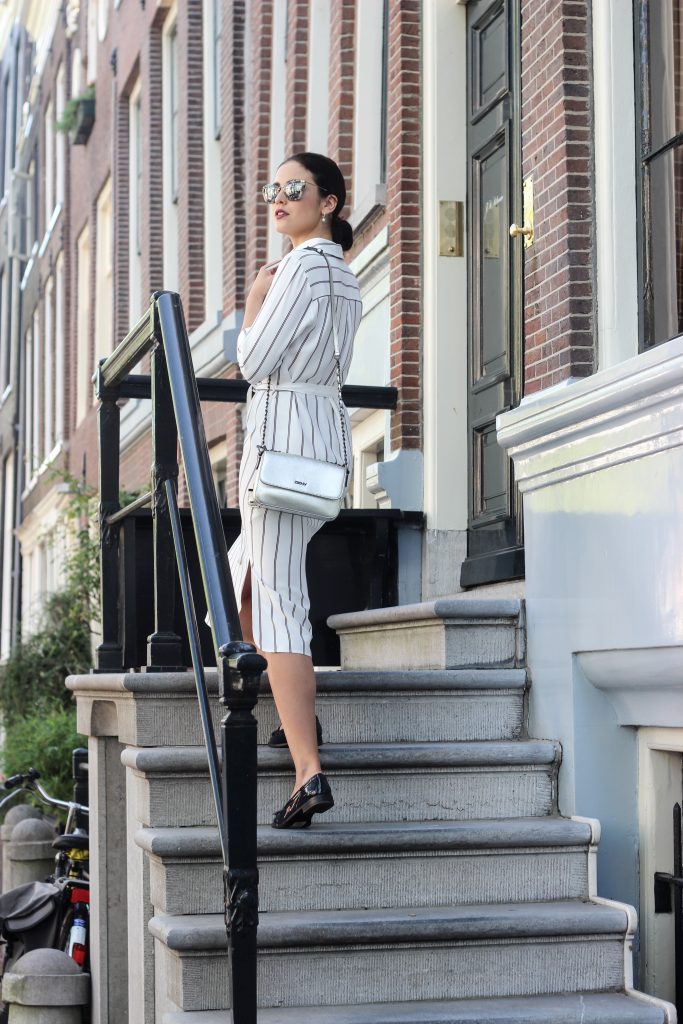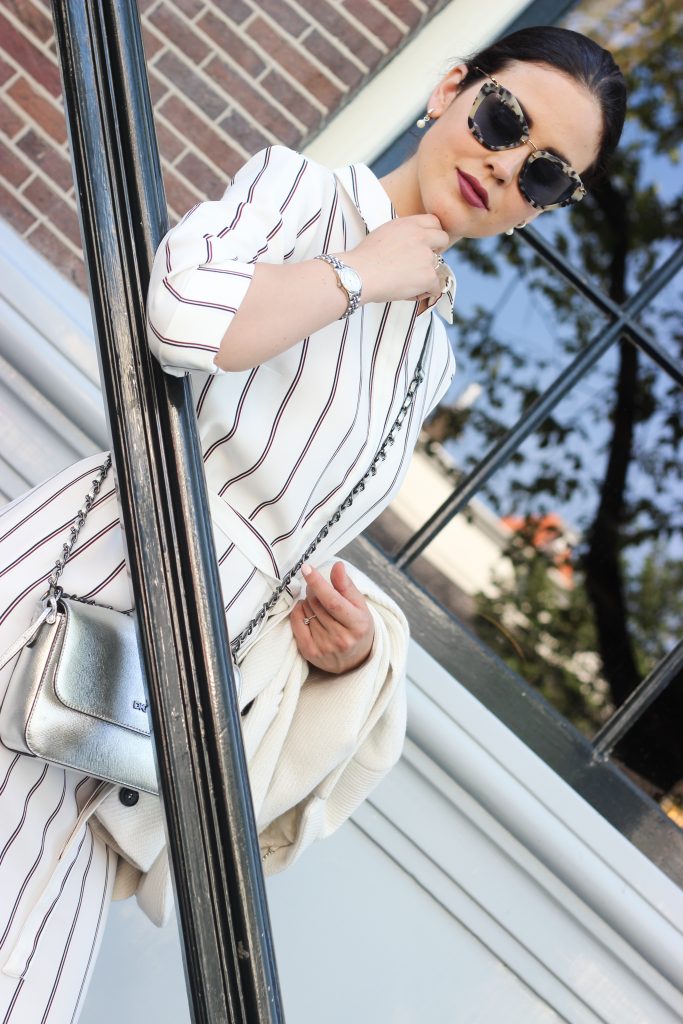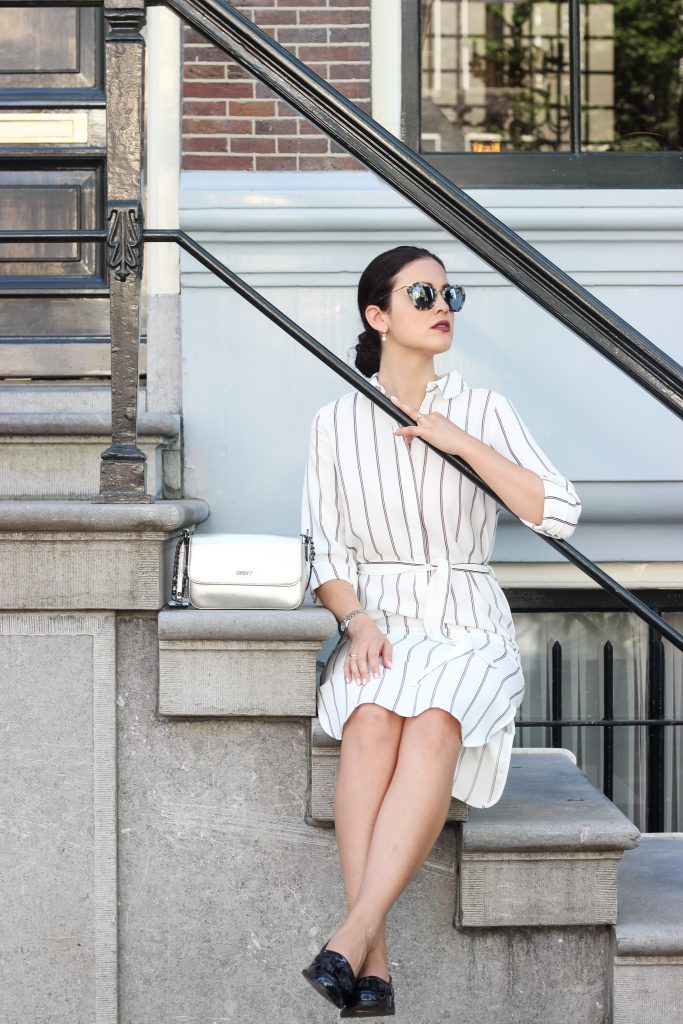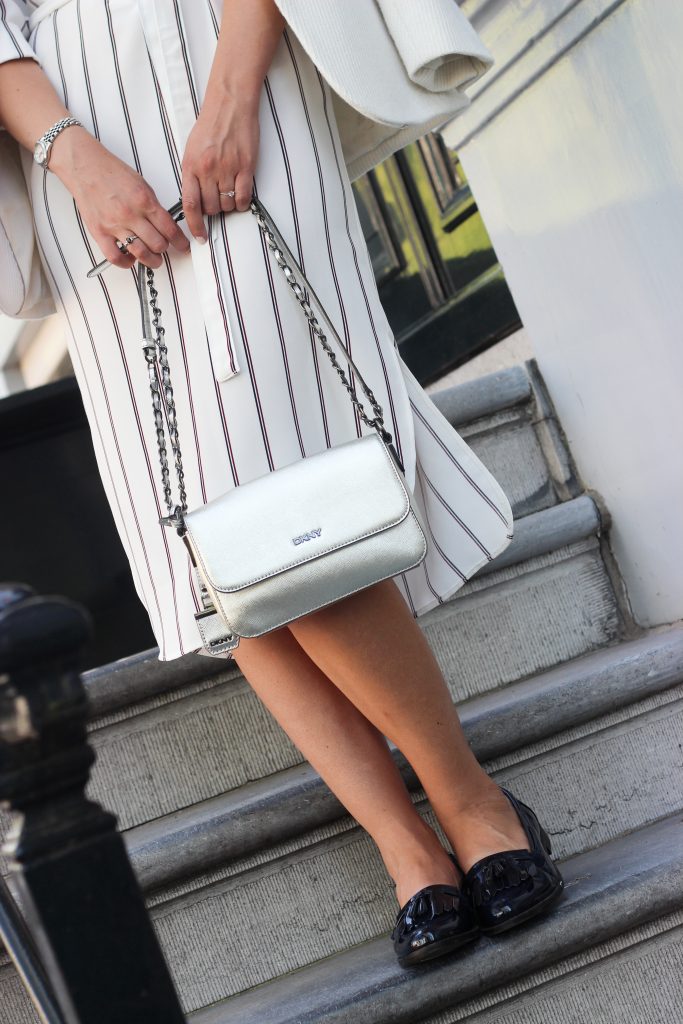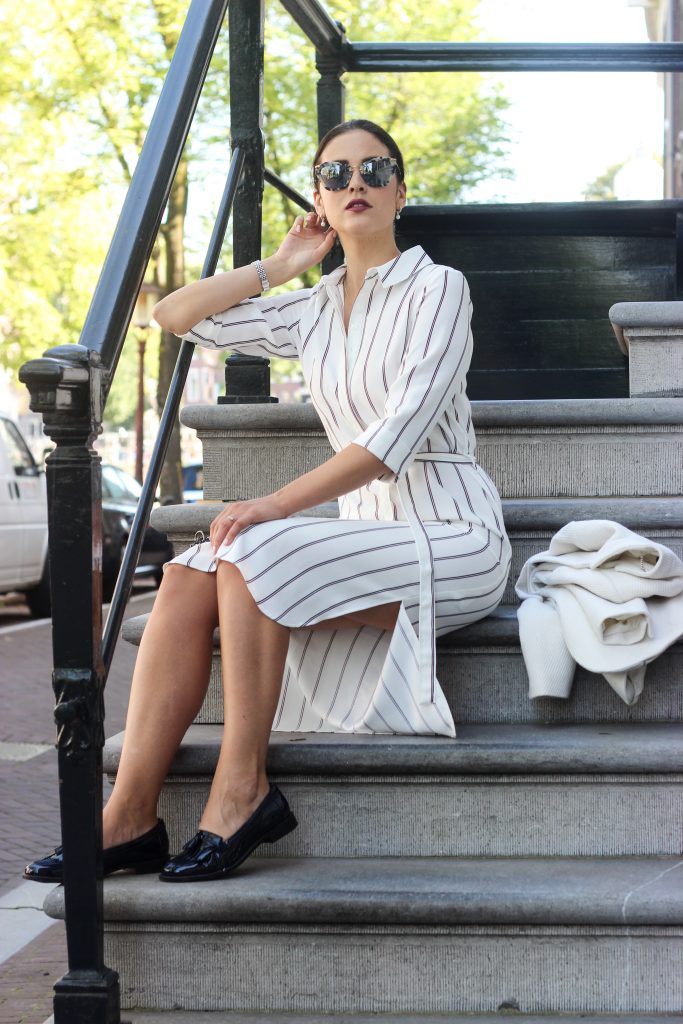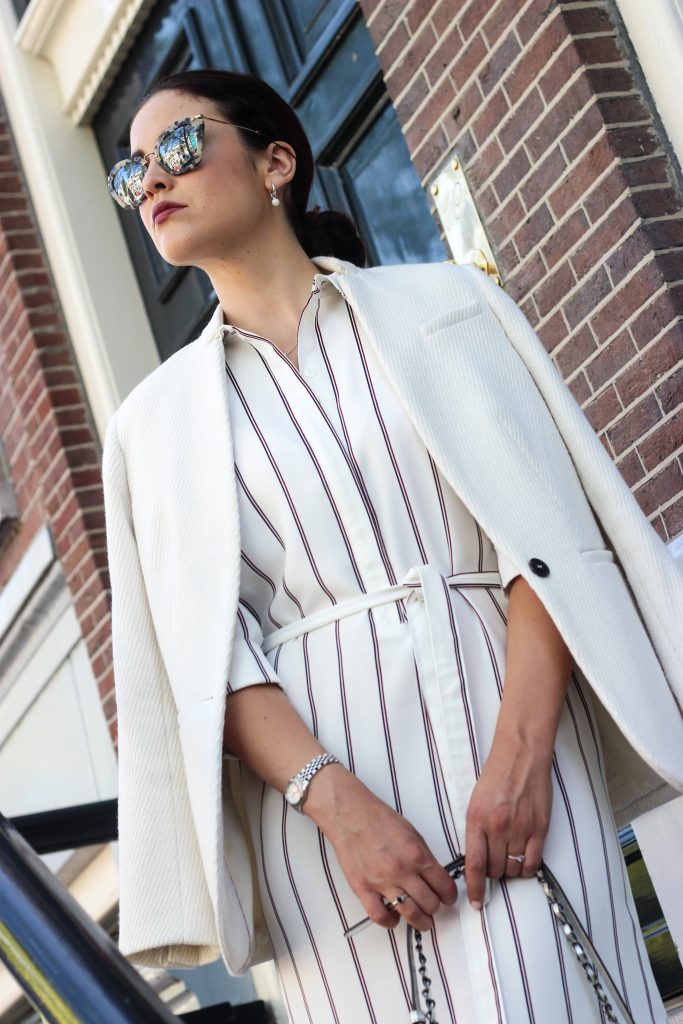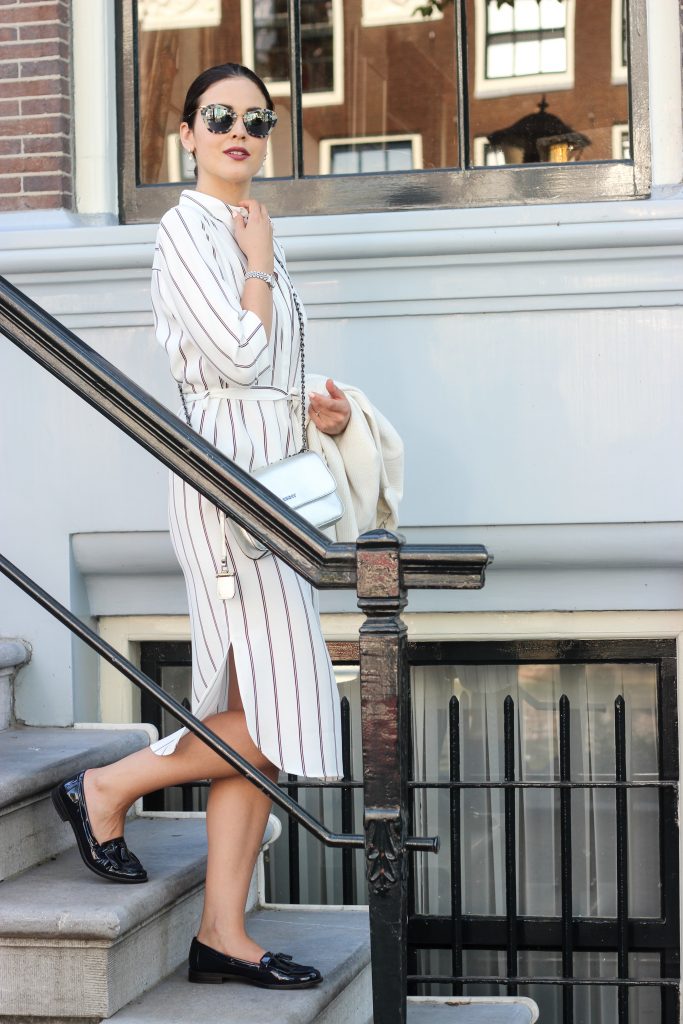 What I'm Wearing: Marks & Spencer shirt dress, Marks & Spencer jacket, Marks & Spencer loafers, DKNY bag, Miu Miu sunglasses, Michael Kors watch
Photographer: Tatiane Kozijn | Instagram: @tatianekozijn
Location: Amsterdam, the Netherlands