There's always something special about visiting a hotel that has just opened its doors. At least we think so! It's almost like you can still smell the newness, a fresh beginning with so many memories to be made.
Portobay Liberdade opened its doors in May 2015 and from that day it has been booming business. We were surprised to see that a hotel opened so recently is fully booked most of the time! This made us even more curious to find out what Portobay is all about. From the outside, the hotel has kept its historic façade, the inside however is luxurious and modern while maintaining the building's own uniqueness.
Hot spot
Situated right on Avenida Liberdade in heart of Lisbon, you could say that Portobay couldn't have chosen a better spot for their beautiful 5 star hotel. Cute cobblestone streets, luxury shops including Prada, Gucci and Louis Vuitton just around the corner (window shopping for us only, sigh) and just a short walk from many of Lisbon's main tourist sights such as the St. Jorge's Castle, Praça do Comércio and Bairro Alto. It's also conveniently located to a bus stop which takes you over town or to the airport within a matter of minutes.
Fine Food at Bistro 4
Even though you can find a wide variety of restaurants and bars near Portobay, you certainly shouldn't miss out on their very own restaurant Bistro 4. Focussed on traditional Portugese fresh cuisine with a modern twist, we thoroughly enjoyed our dinner from starter to desert. We started with some Portugese tapas dishes and strawberry Daiquiris, limpets in the pan, beef tar tar and some other seafood dishes we can't possibly remember the name from but were incredibly delicious. With every course, we had a different wine. From sparkling to red and we also tried the traditional Portuguese Vinho Verde (green wine). We loved seeing that the staff knows so much about the menu and its ingredients and give great advice! A big plus for the complete wine and dine experience.
Urban Resort
Our room on the 3rd floor was a little gem. King size bed, beautiful bath room with Rituals product (perfect if you forgot to bring shampoo, like I did), coffee maker and the best part: an enormous terrace! Wow. We spend several hours here at night, sipping on wine from our chairs in the comfort of our bathrobes. I really love spacey hotel rooms with a balcony or terrace, they make you feel at home so easily. Other than luxurious rooms, Portobay Liberdade also features a rooftop terrace with Jacuzzi. We loved spending our last few hours in Lisbon there before heading to the airport! Furthermore the hotel also features a Spa, swimming pool and gym. Needless to say our stay at Portobay Liberdade was as light and easy as a breeze and we'd love to experience the other Portobay locations in Madeira, Algarve and Rio de Janeiro!
PS. We love breakfast
It's no secret that the FashionContainer team loves a good breakfast. The buffet at Portobay is impressive to say the least! Fresh fruit, cheeses, muffins and our favourite as you might be able to spot on the photos below: pie! We don't often have pie for breakfast but there's a first time for everything right?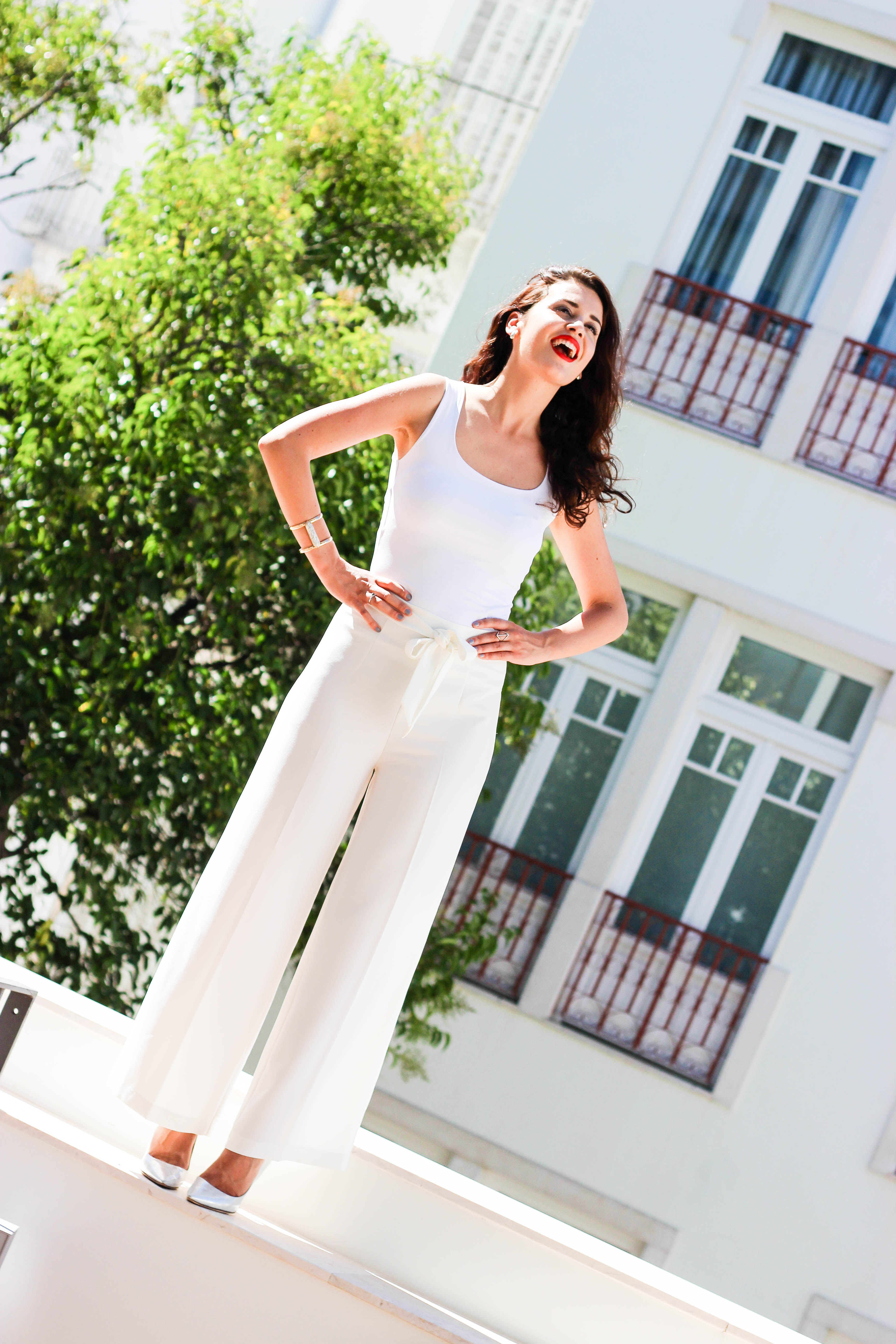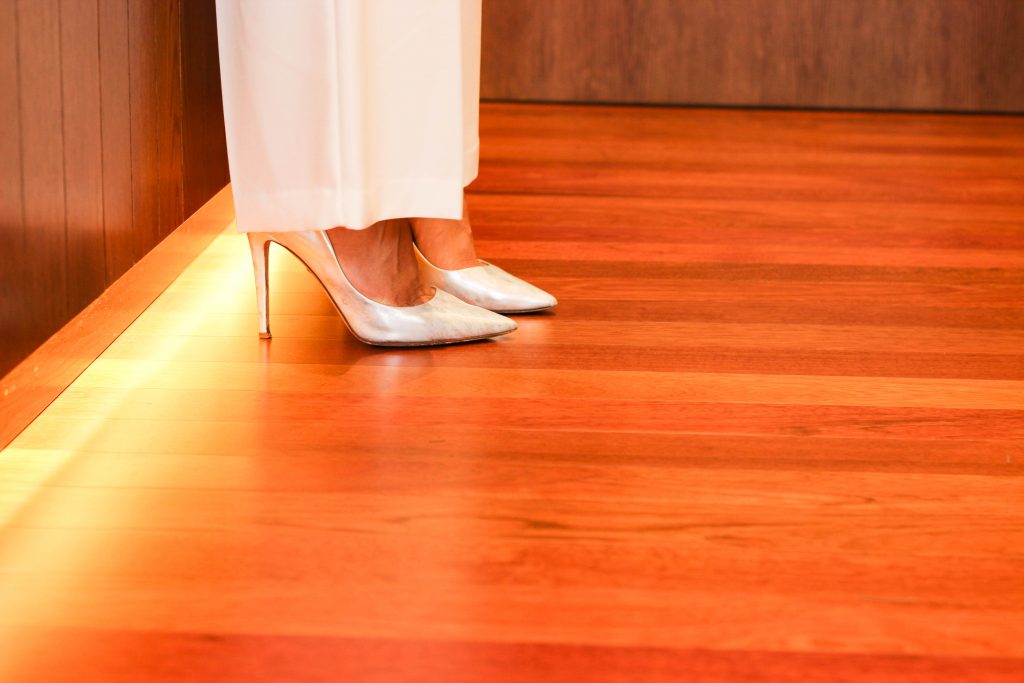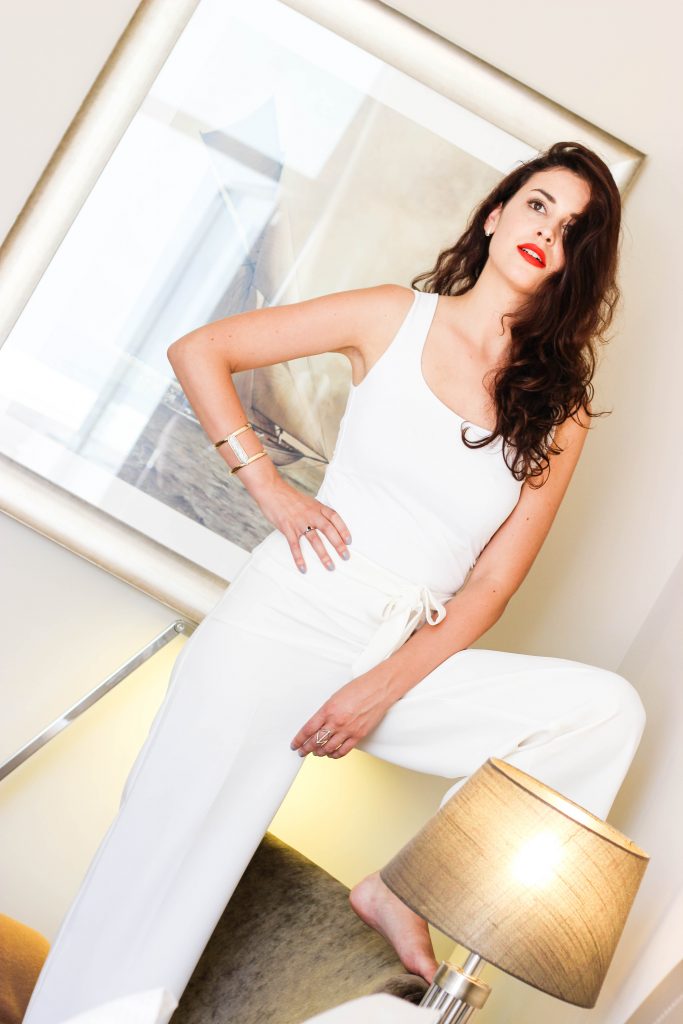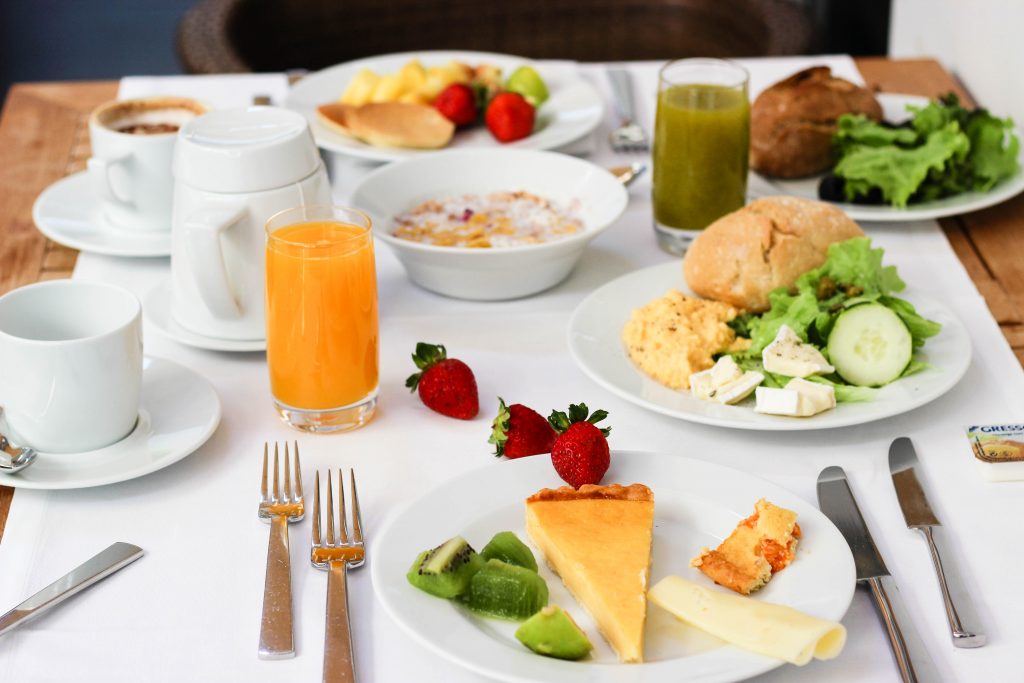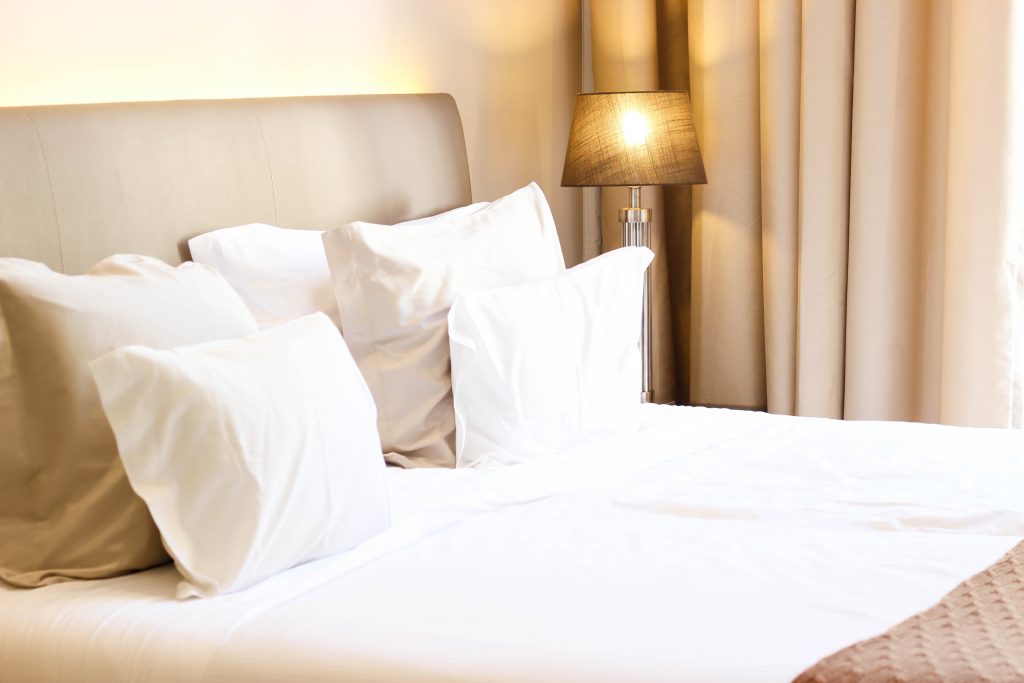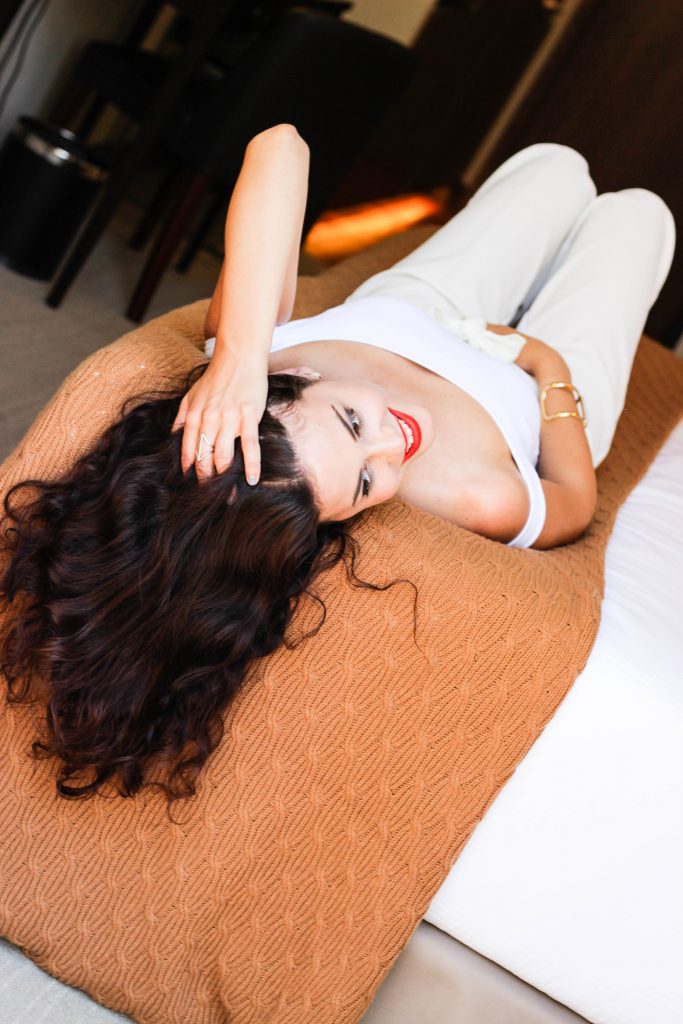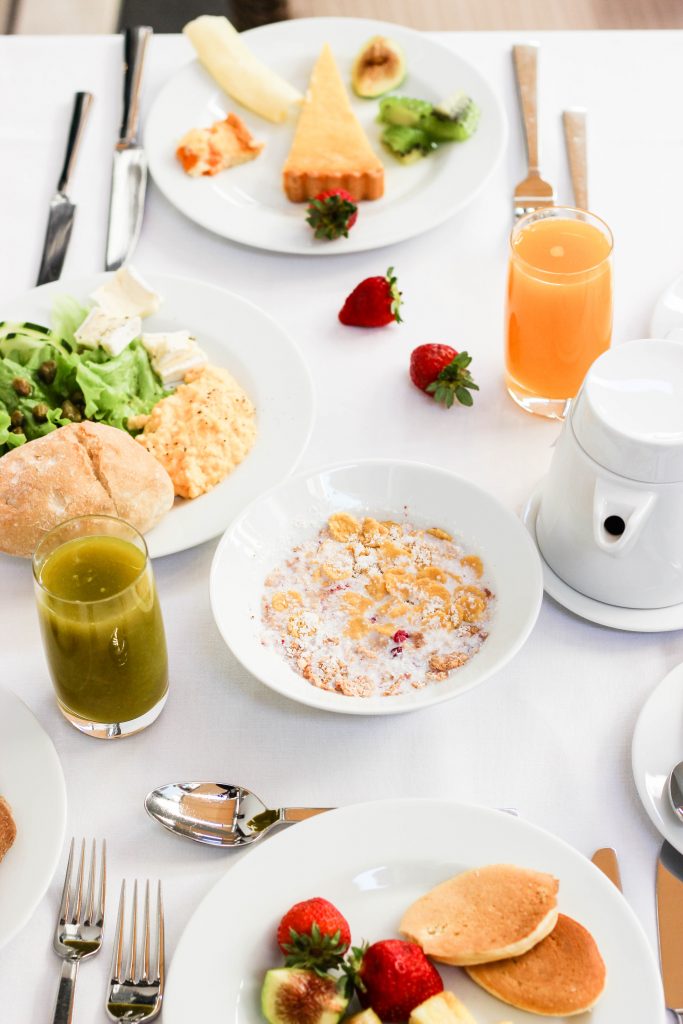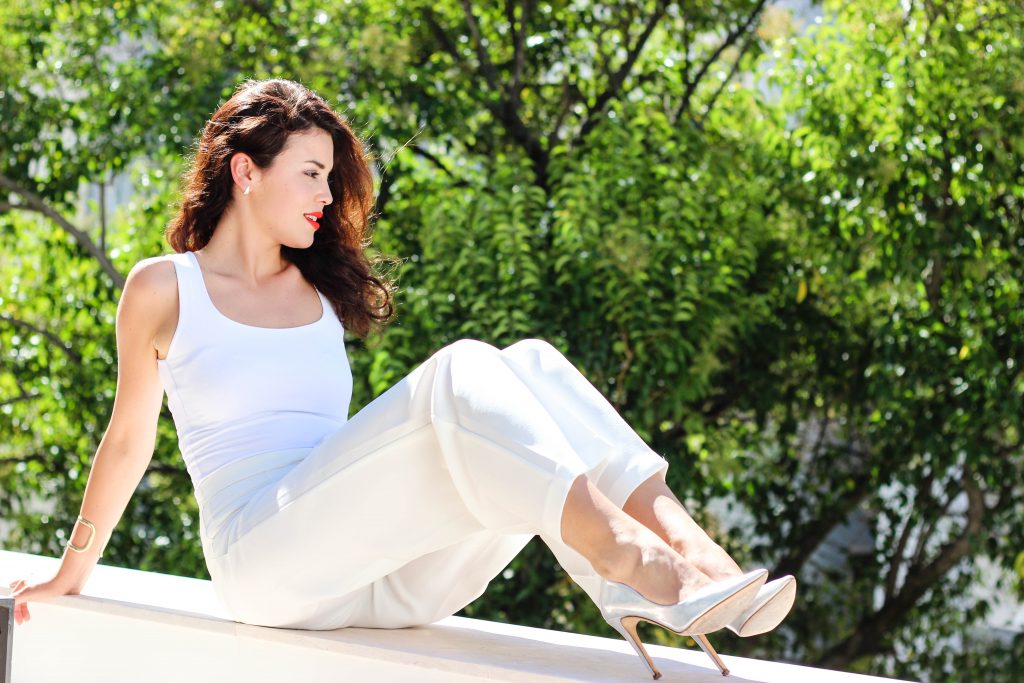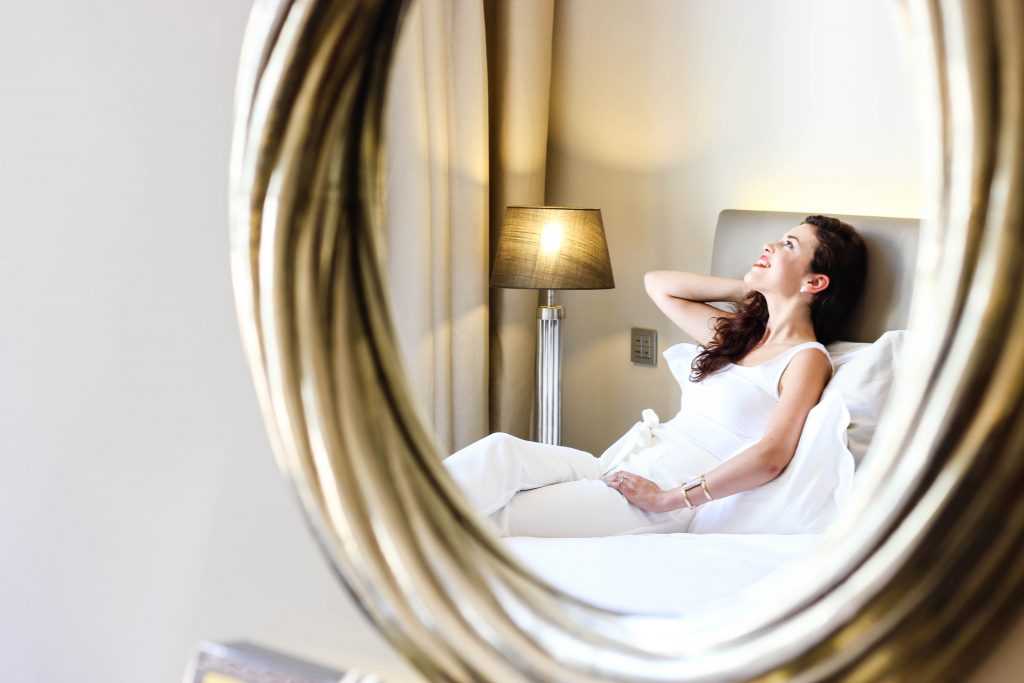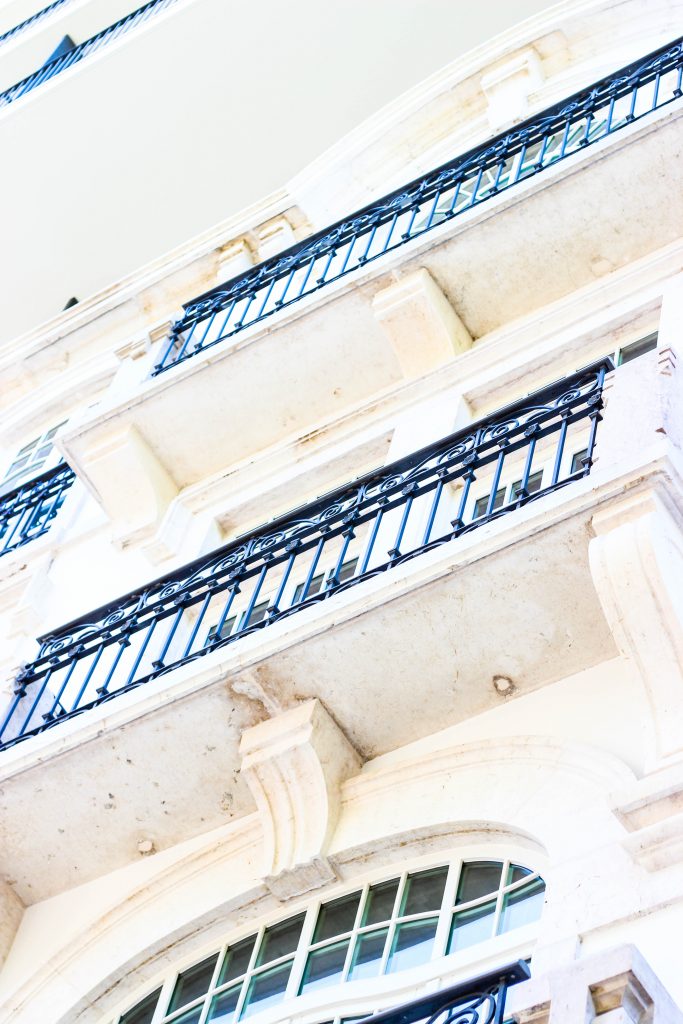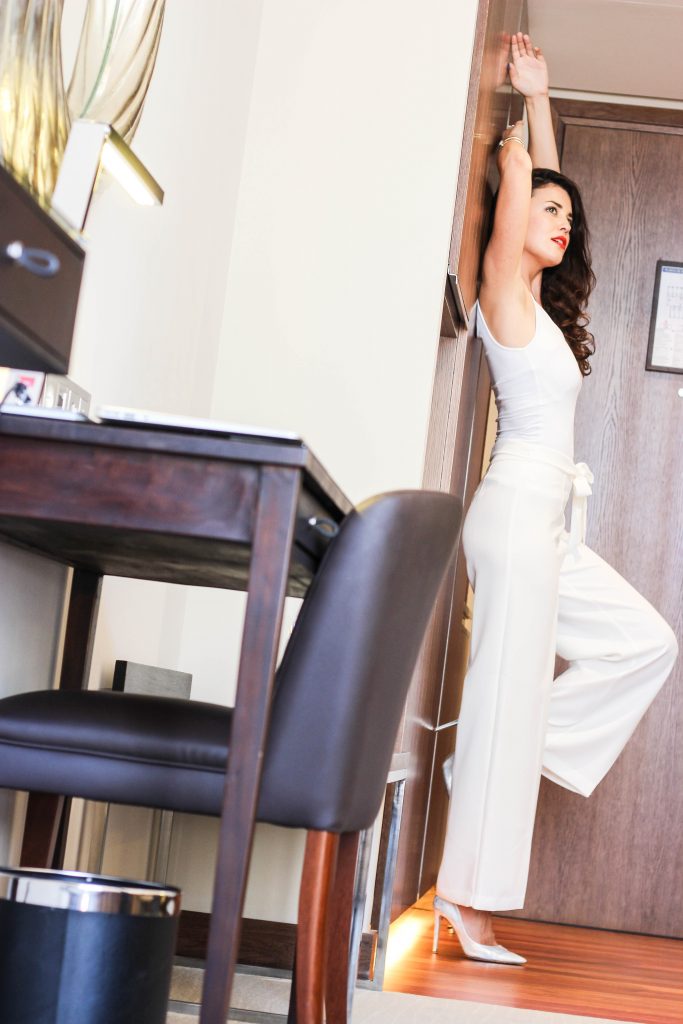 What I'm Wearing: Zara singlet (similar here) Oasis wide leg trousers, Oasis stripe jacket, DVF heels (similar here), H&M cuff (similar here), MAC Lady Danger lipstick
[show_shopthepost_widget id="961702″]
Photographer: Tatiane Kozijn | @tatianekozijn
Location: Hotel Portobay Liberdade