GOOD SPIRIT
"You don't need a new year to make a change…All you need is a monday". Let's start the week with a good spirit! I haven't been feeling very good the last days and I'm not exactly sure why, but what I do know is that I'm fed up with that mood.
I've decided to change the blog layout a bit, because I believe one picture without text doesn't do a good job at representing the blog post. I hope you like it as much as I do and if you have any other suggestions, I'd love to hear them. I'm wearing another blue outfit, I'm really crazy about this colour lately as you might have noticed. I picked up this pretty dress last weekend when I went to do some shopping with my boyfriend. We actually went to buy him stuff, but I couldn't resist checking out a store which a friend of mine recommended. She was totally right, they indeed have awesome stuff for a great price at 
Jacquie
. The print of this dress reminds me a lot of a Petter Pilotto skirt that I've been obssessing over. 
This
 one, remember? The dress was a good occassion to wear my Zara snakeskin heels, I love them but I really don't wear them enough.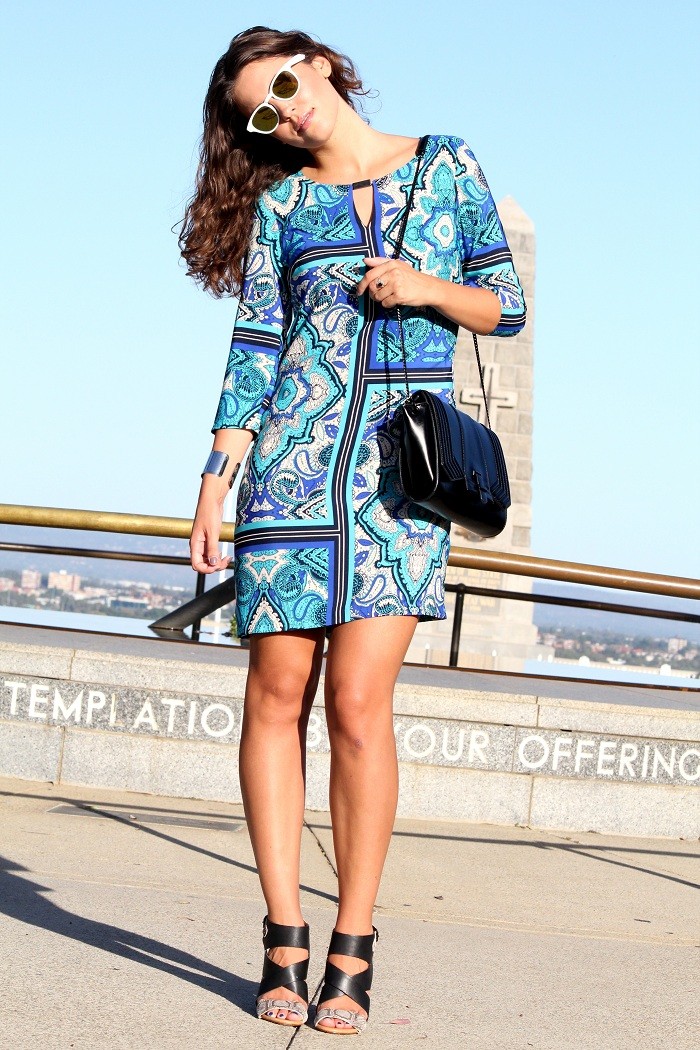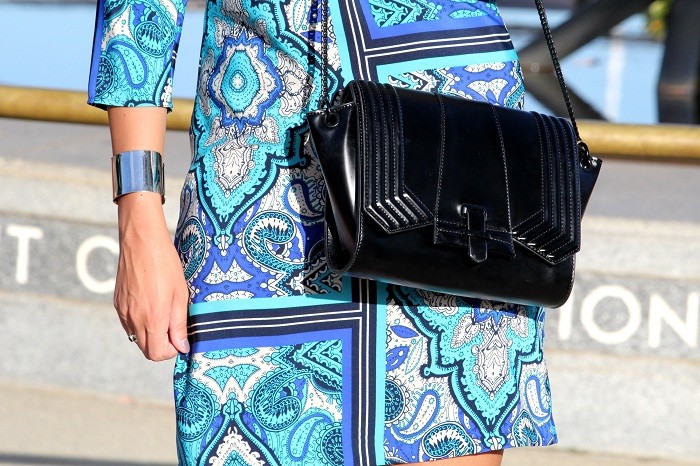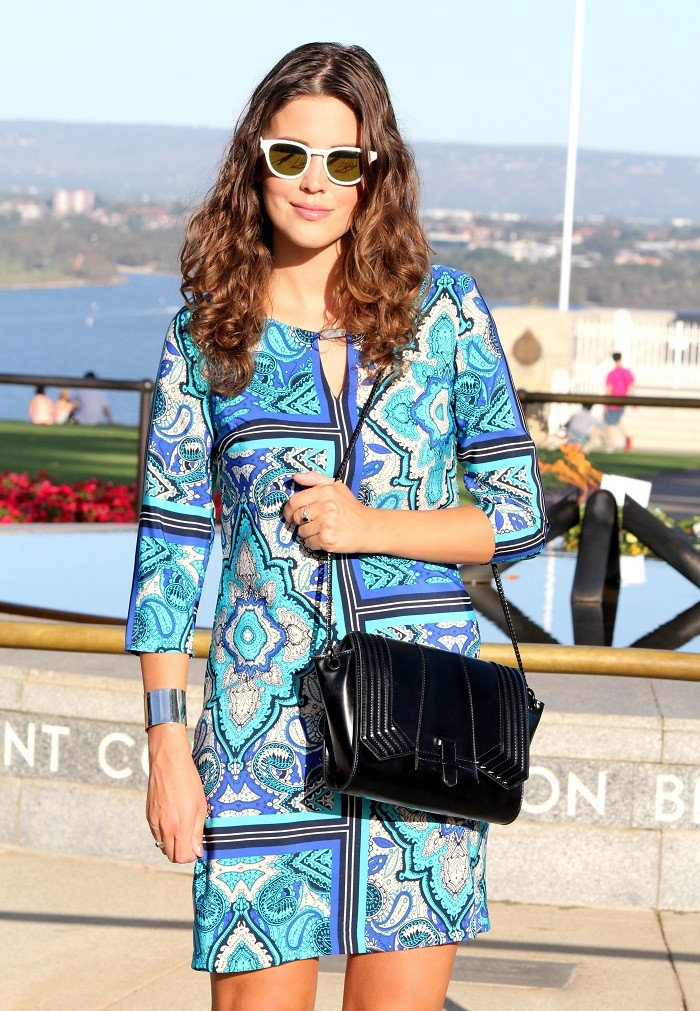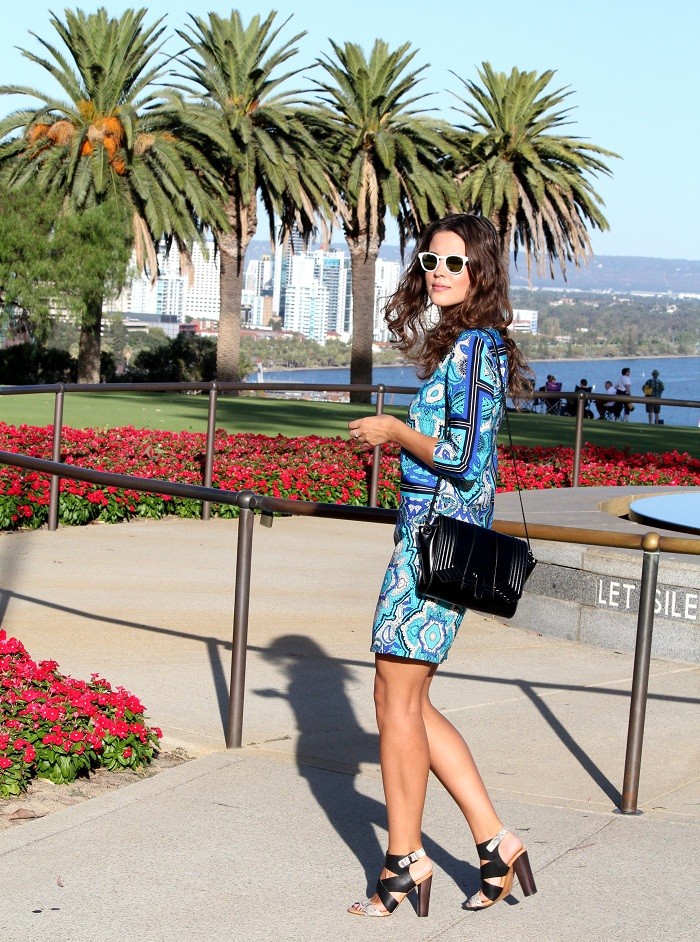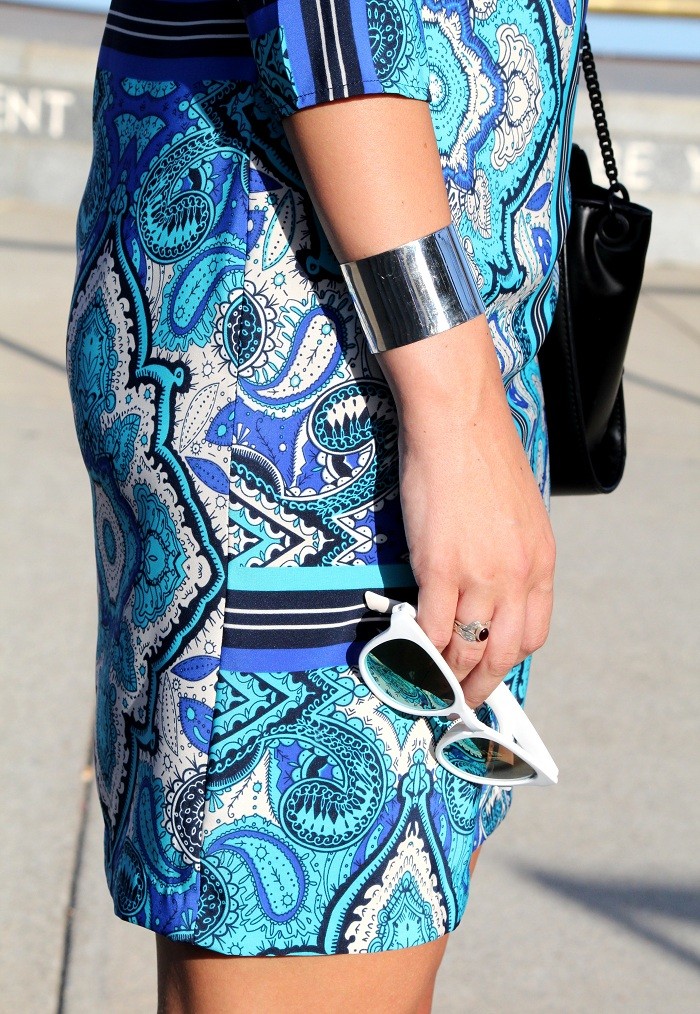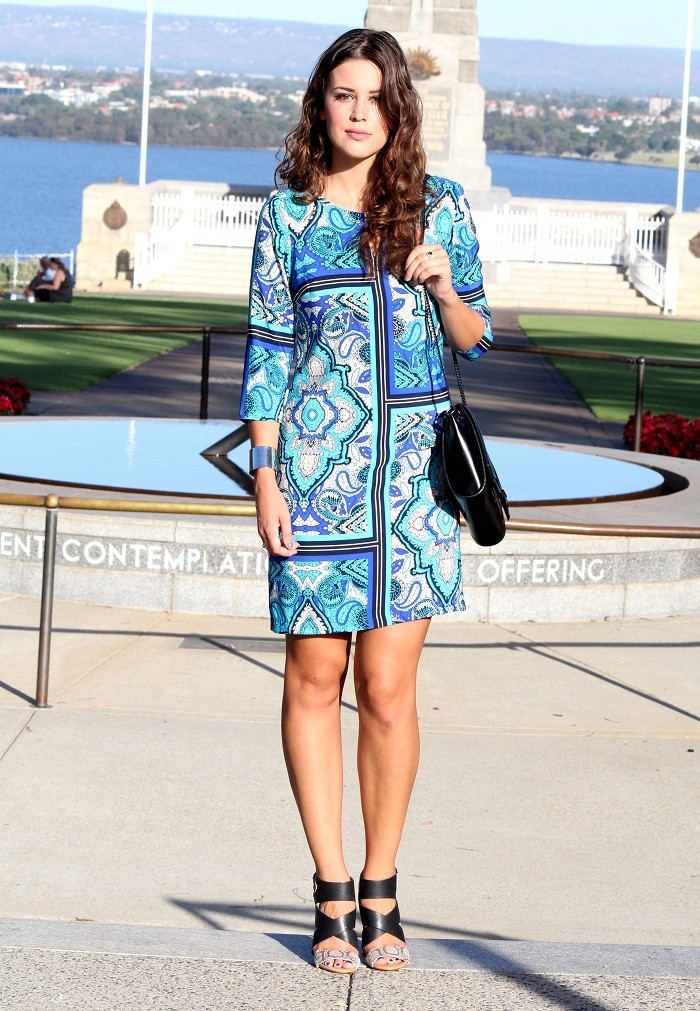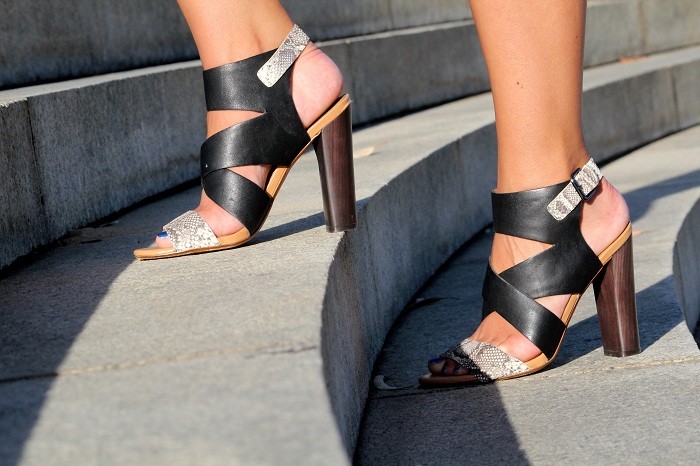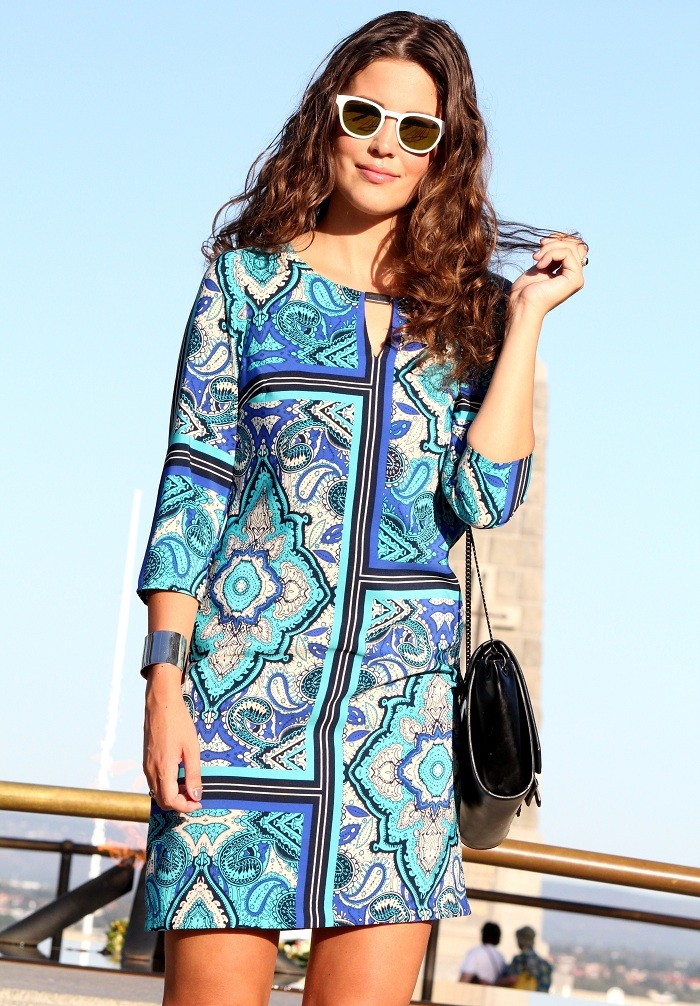 Pictures by H. Mounzer
What I'm Wearing:
Jacquie dress
Zara bag and heels
Dotti sunglasses
Unknown cuff
Fashioncontainer is on: