Who says jeans can't be styled chic?! 
The so called casual chic look is totally my thing and this outfit comes pretty close to the definition it. I absolutely love the combo of the soft casual top with distressed jeans, powder pink blazer and cool studded loafers. What also helps is the super flattering fit of the jeans I'm wearing. This pair by Oasis simply rocks and I'm yet to find a brand that does the same butt-lifting flattering thing these jeans do. Yep, the fit is everything!
Don't you agree that there's something so powerful in a good pair of jeans that no dress or skirt can quite match up to? Ofcourse it all depends on my mood, but if it's a kick-ass not your girly girl type of mood, this is the best thing I can wear. Much of achieving a 'casual chic' look with jeans depends on the jacket/blazer and shoes you wear them with. Go for a beautiful tailored blazer in a feminine print or colour and pick a pair of shoes that have a bit of a sophisticated feel. Loafers are a great choice, for example like these with studs or a navy lacquer pair.
We took these pictures on the Wilhelmina bridge in Deventer (a small town in the East of the Netherlands) and I love how the light and graphic lines of the bridge architecture work out in this shoot. I was born and grew up in this town and it's nice to be able to see the city through different eyes after being away for a while! The city is beautiful, the people friendly and something else I suddenly noticed is that the personal style of girls here is much more safe and conservative compared to Amsterdam for example. Differences are fun.
Enjoy the pictures! Scroll down to get the outfit details  and don't forget to leave a comment. See you tomorrow.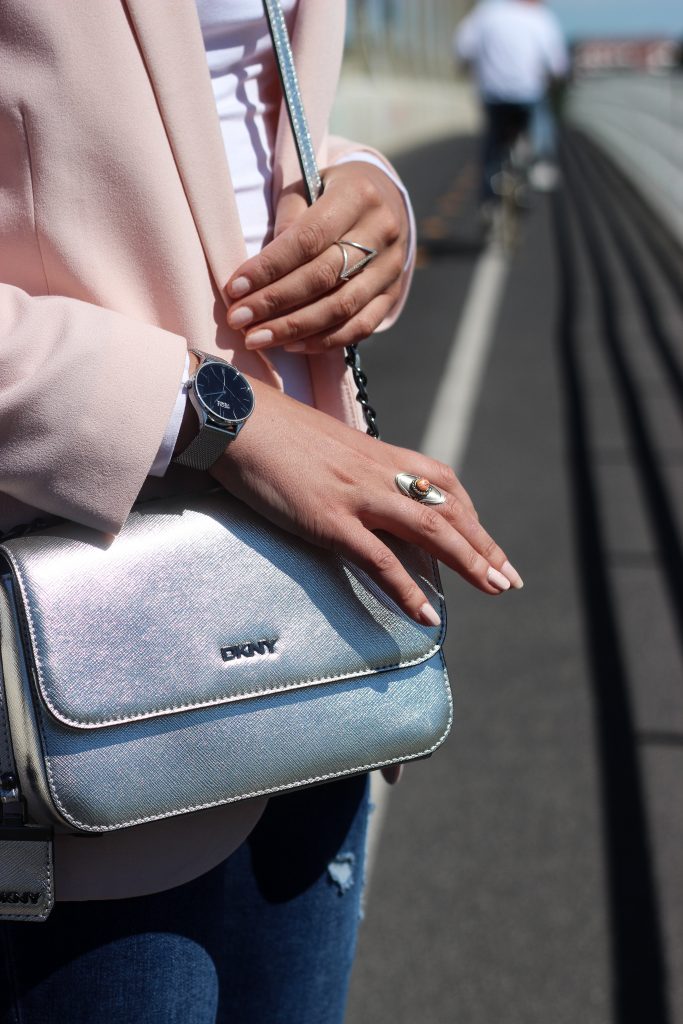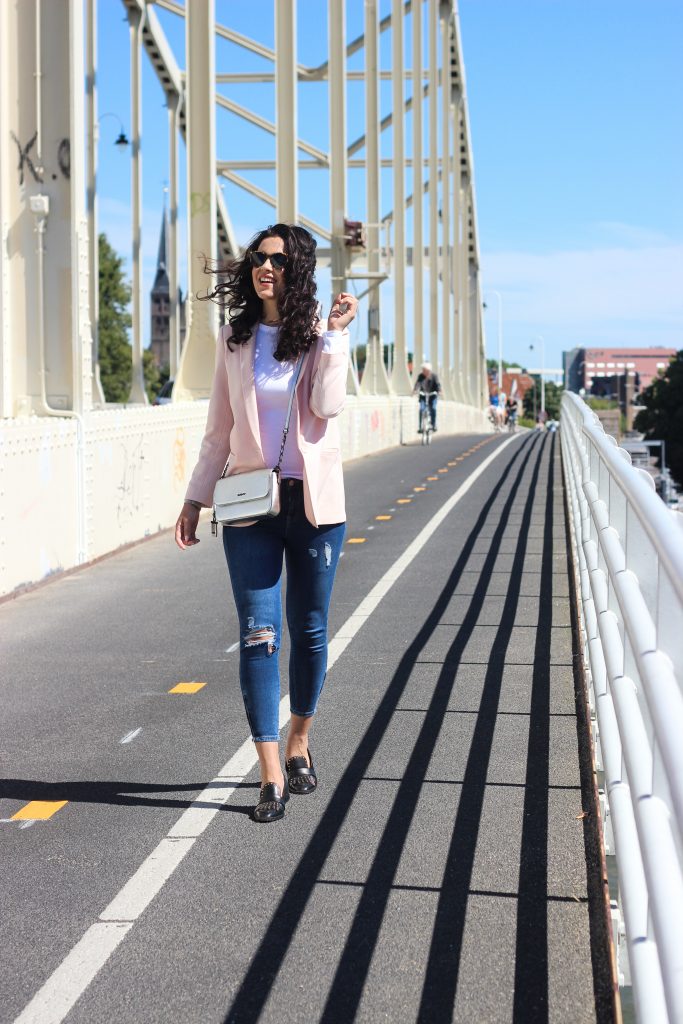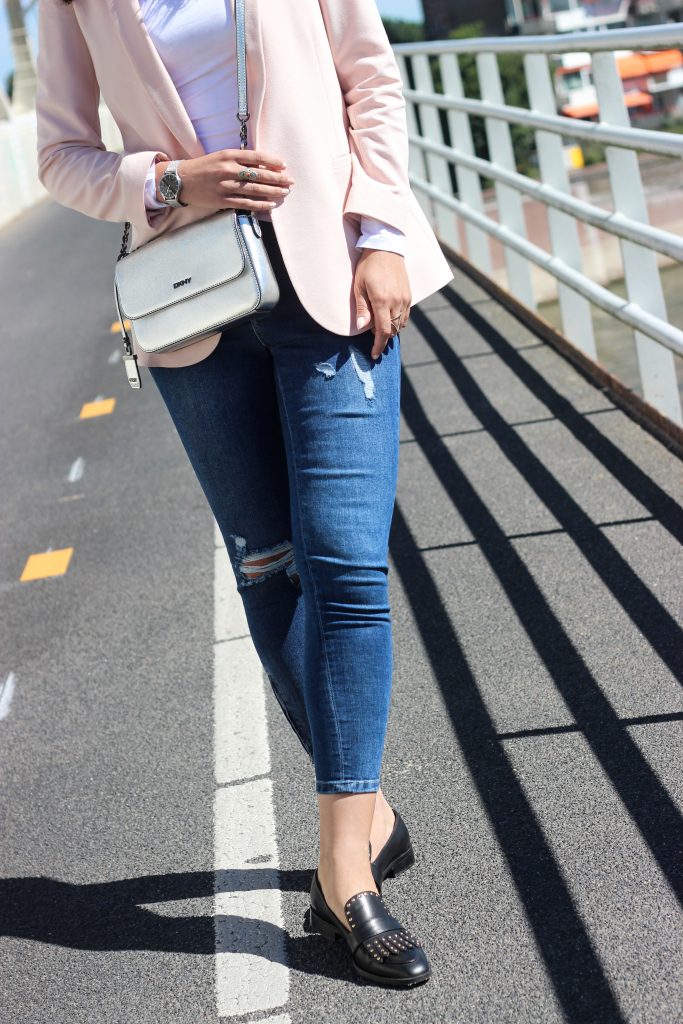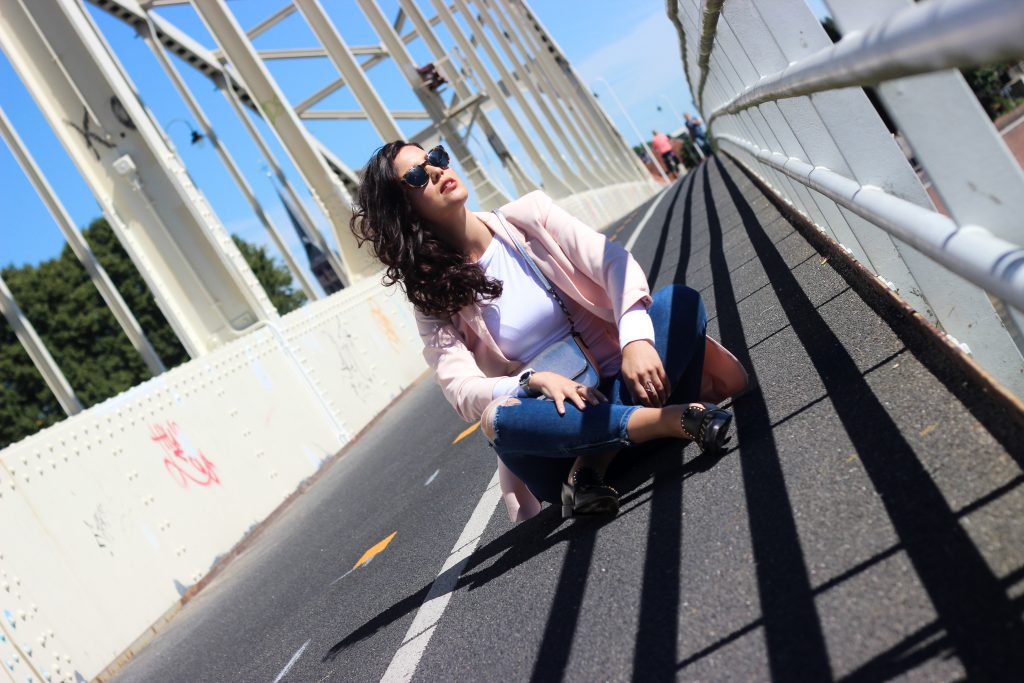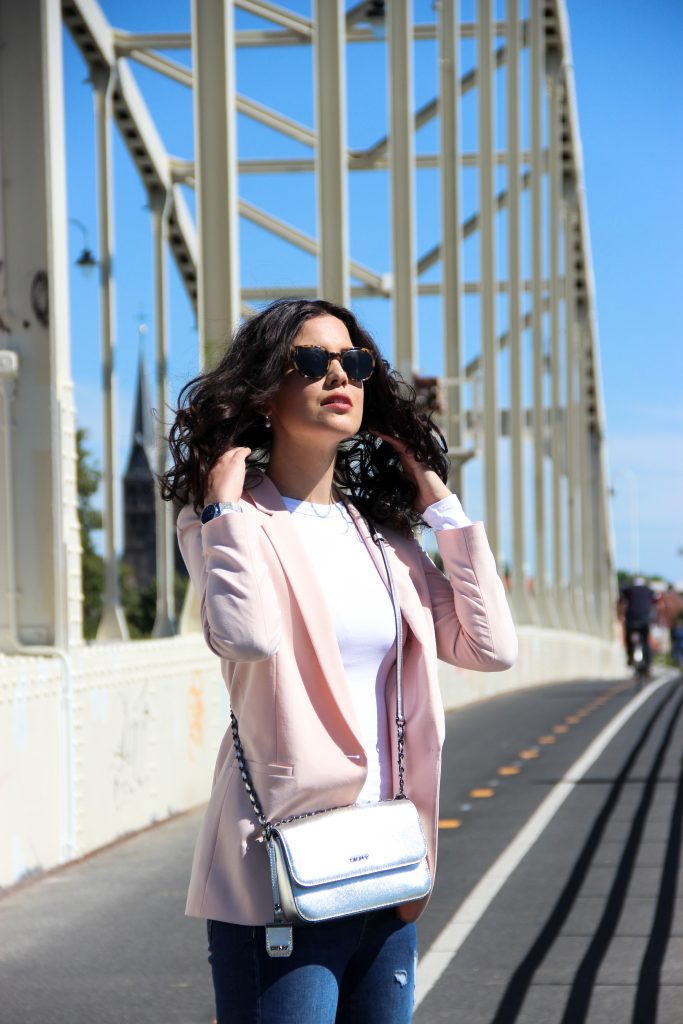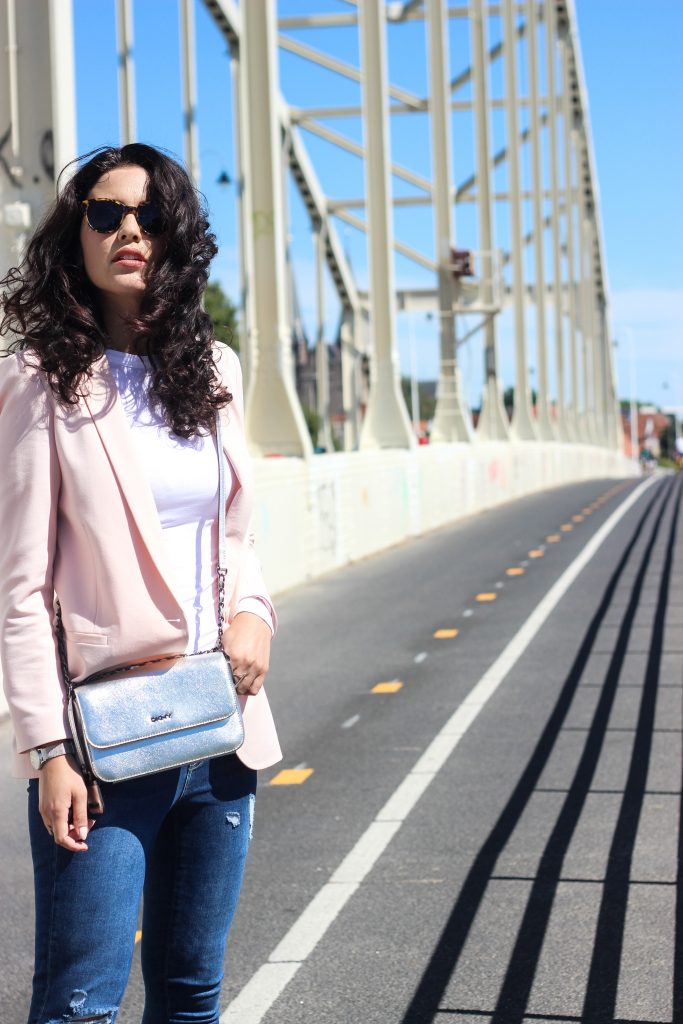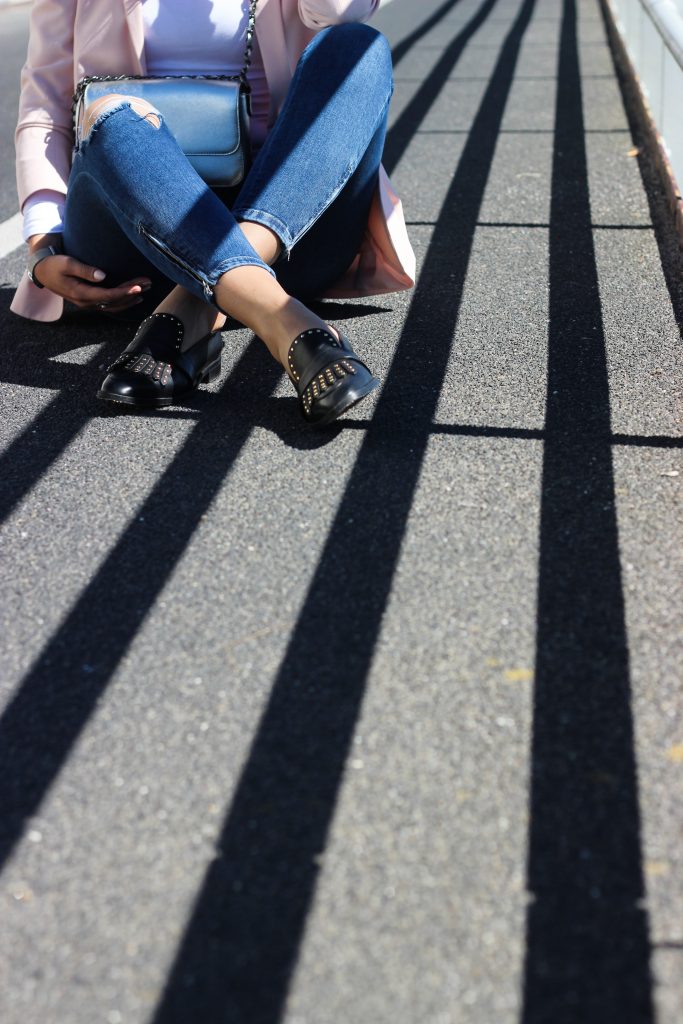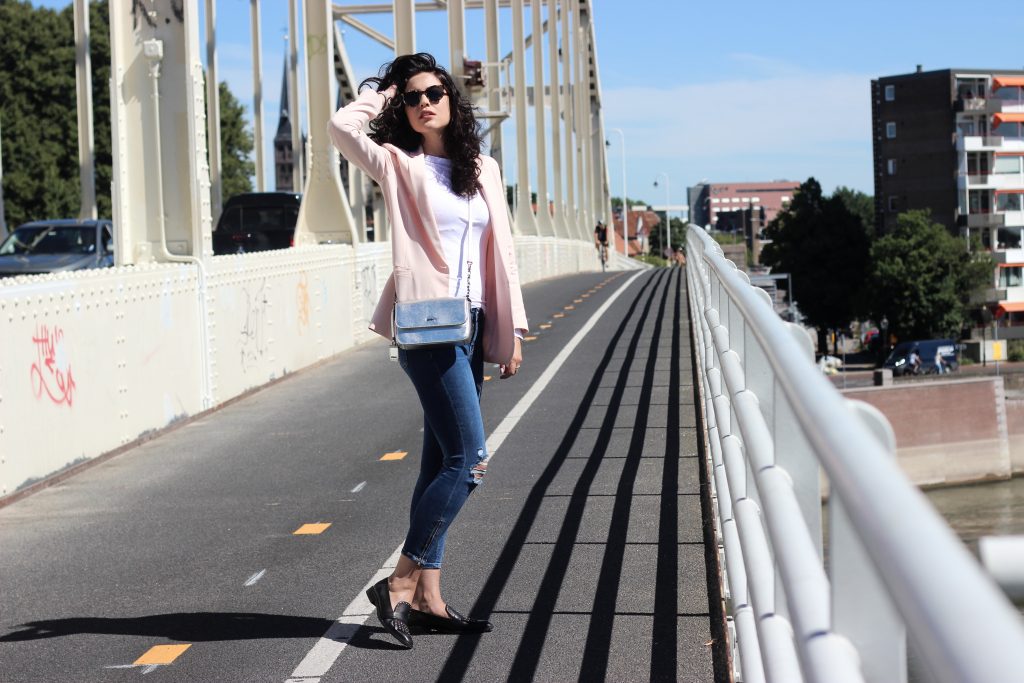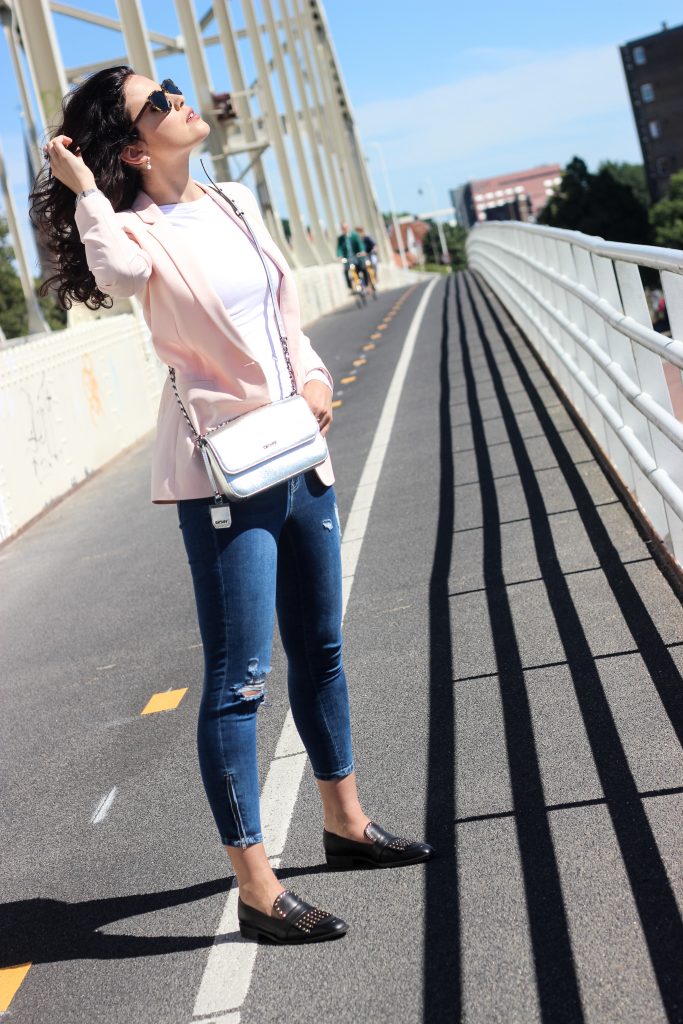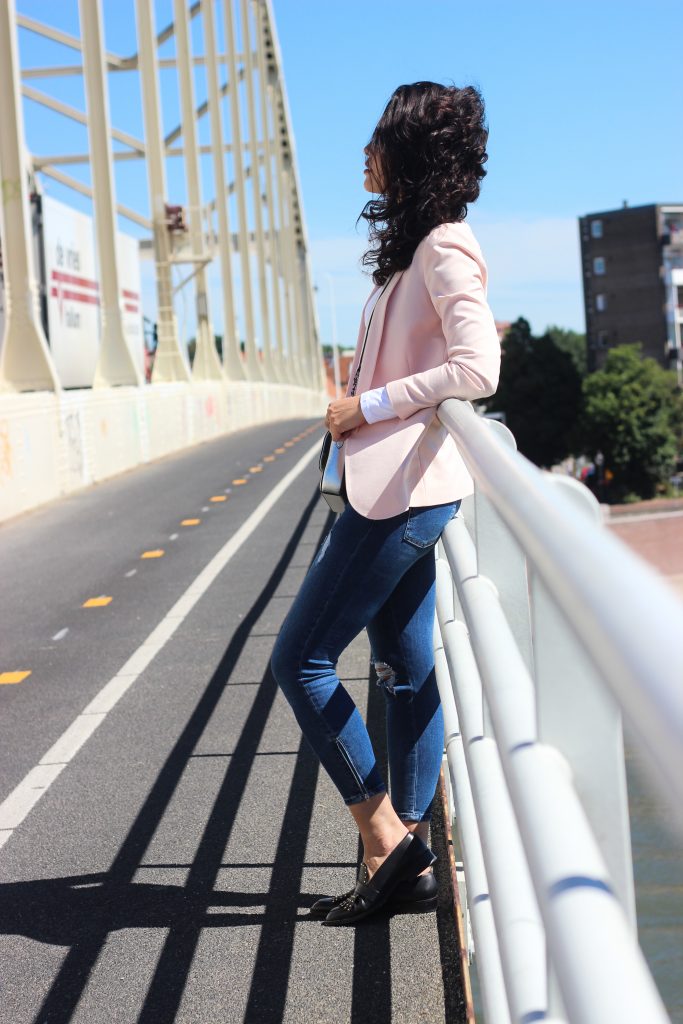 What I'm Wearing: Oasis blazer, Oasis cotton top, Oasis distressed jeans, DKNY bag, Fabio Rusconi loafers, TWO-O sunglasses, Nicole Vienna watch, silver ring purchased in Costa Rica
Photographer: Tatiane Kozijn | Instagram: @tatianekozijn
Location: Deventer, the Netherlands