Spring is in the air, no doubt about that. On Wednesday Tatiane and I headed with the ferry to Amsterdam Noord. This area used to be everything but 'trendy' and now it's exactly that without even trying to be. It's funny to see how much has changed in the course of a few years! We first soaked in the sun at Pllek (check our insta video here), followed by a walk amongst the coolest graffiti walls and capturing this outfit on camera.
Wearing: Stfrock stripe shirt, Mango Oversized Blazer (similar here), Mango Suede Jacket (similar here), Zara jeans (similar here), Sportscraft loafers (similar here), Michael Kors watch, Asos white bag, MAC lady danger lipstick
[show_shopthepost_widget id="662626″]
Spring weather allows for having a lot of fun with light layering.  The light blue pinstripe shirt, oversized blazer and the most outfit-repeated jacket that has ever made its way on this blue form a cool, laid back, spring like outfit that's perfect for a day running around town. It also happened to be the first day that wearing open shoes didn't make me feel like my feet were freezing off, a very very welcoming feeling. The leather loafers from Sportscraft caught my eye on the airport in Sydney last year and had me calling all Perth stores just to hunt down the single last pair in my size. Sadly only to find out that the store who had it wasn't opening for another month due to construction problems. Well, great! I finally turned to the odds of trying on a pair in a size smaller and guess what? Perfect fit. Quite a story for a pair of loafers, right? I'm still wearing them super often, so turned out totally worth the effort. I actually regret not purchasing the plain black pair too.
My Instagram feed of the past few days might have given you the impression that it was all fun and games, but behind the scenes a lot of is going on! Actually myself and Tatiane have spent most of the past 5 days 'nerding' on our laptops. We've got something going on that's bigger, scarier and crazier than I've ever done before in far, faraway places. Even talking about it right now makes my heart skip a few beats. For now I just want to say: keep your fingers crossed for us.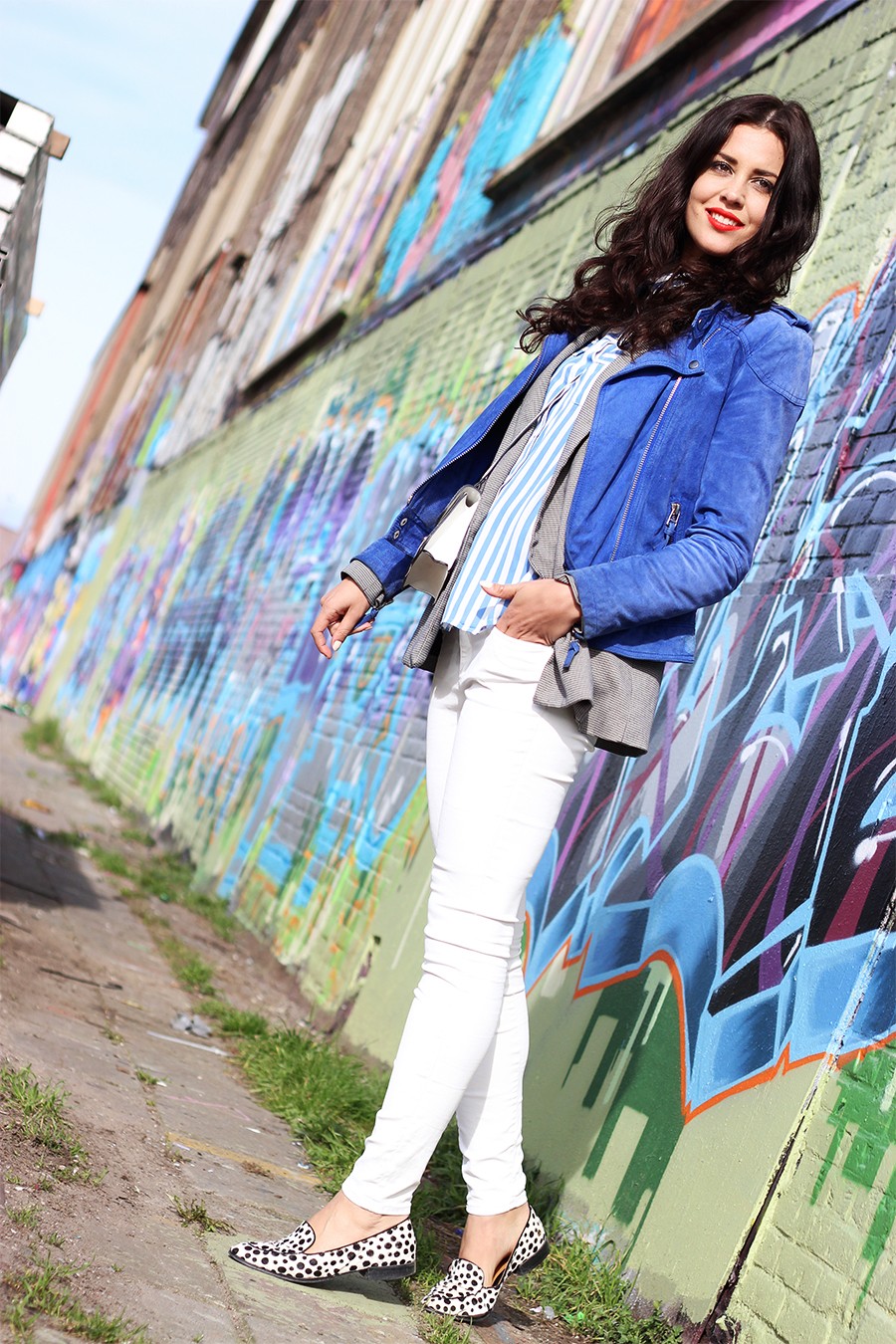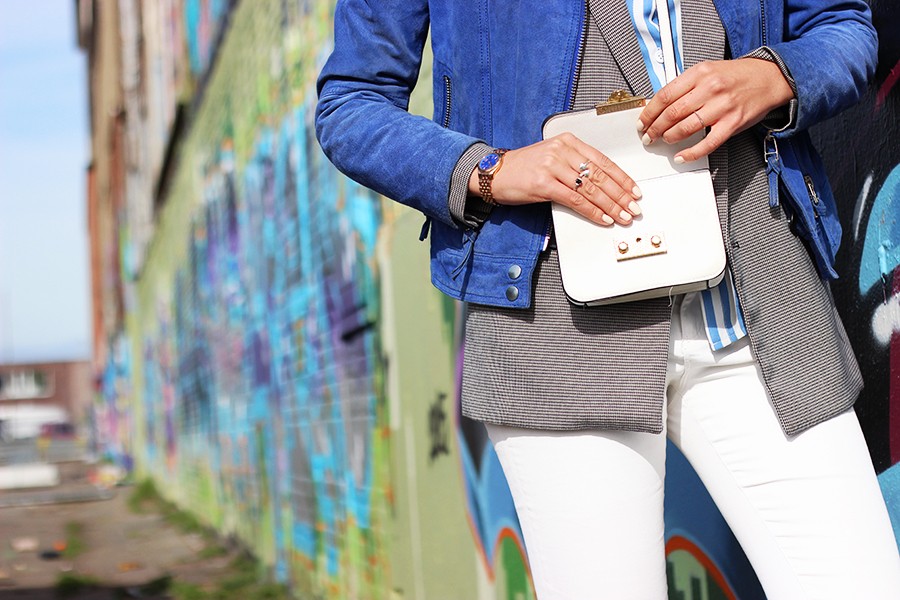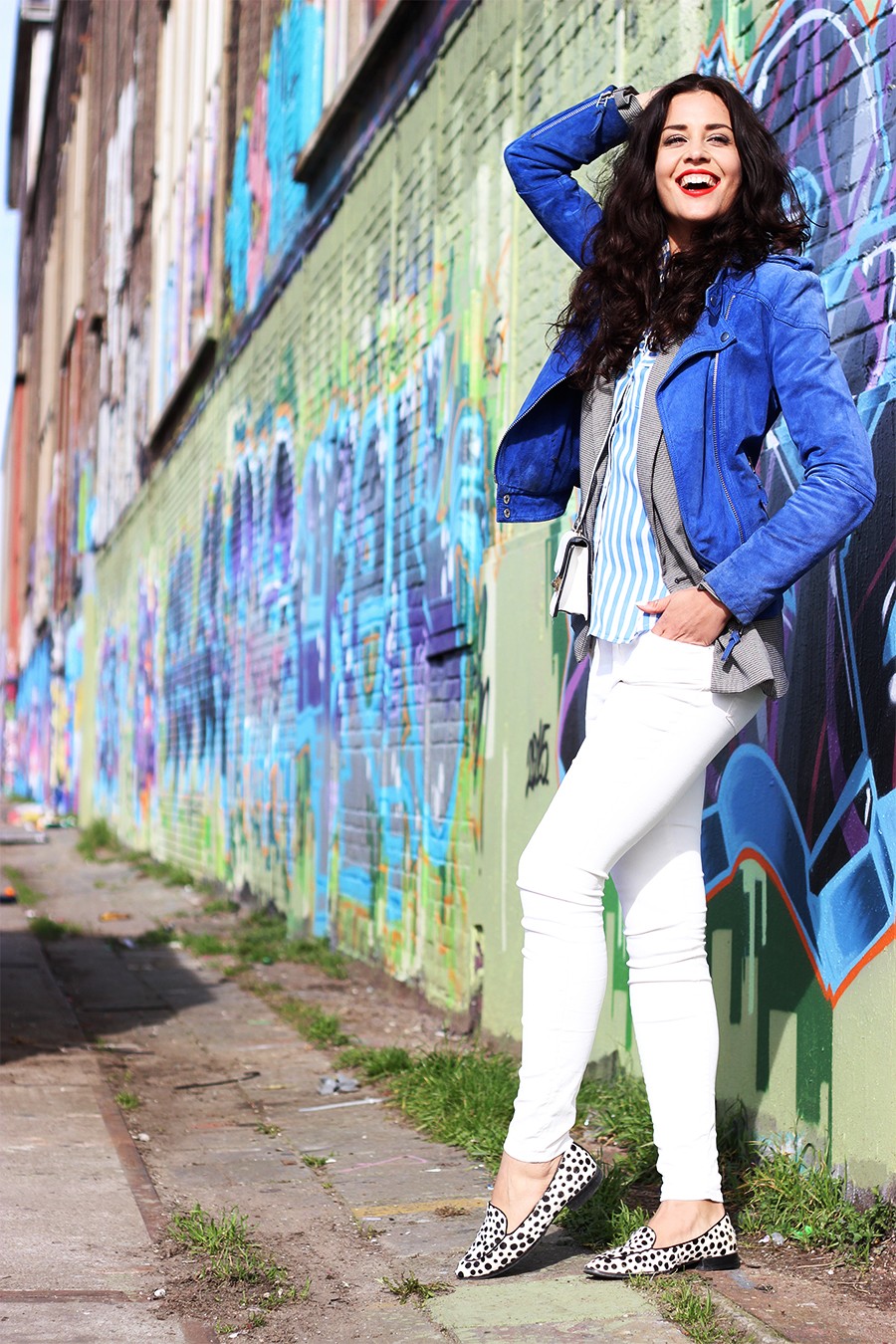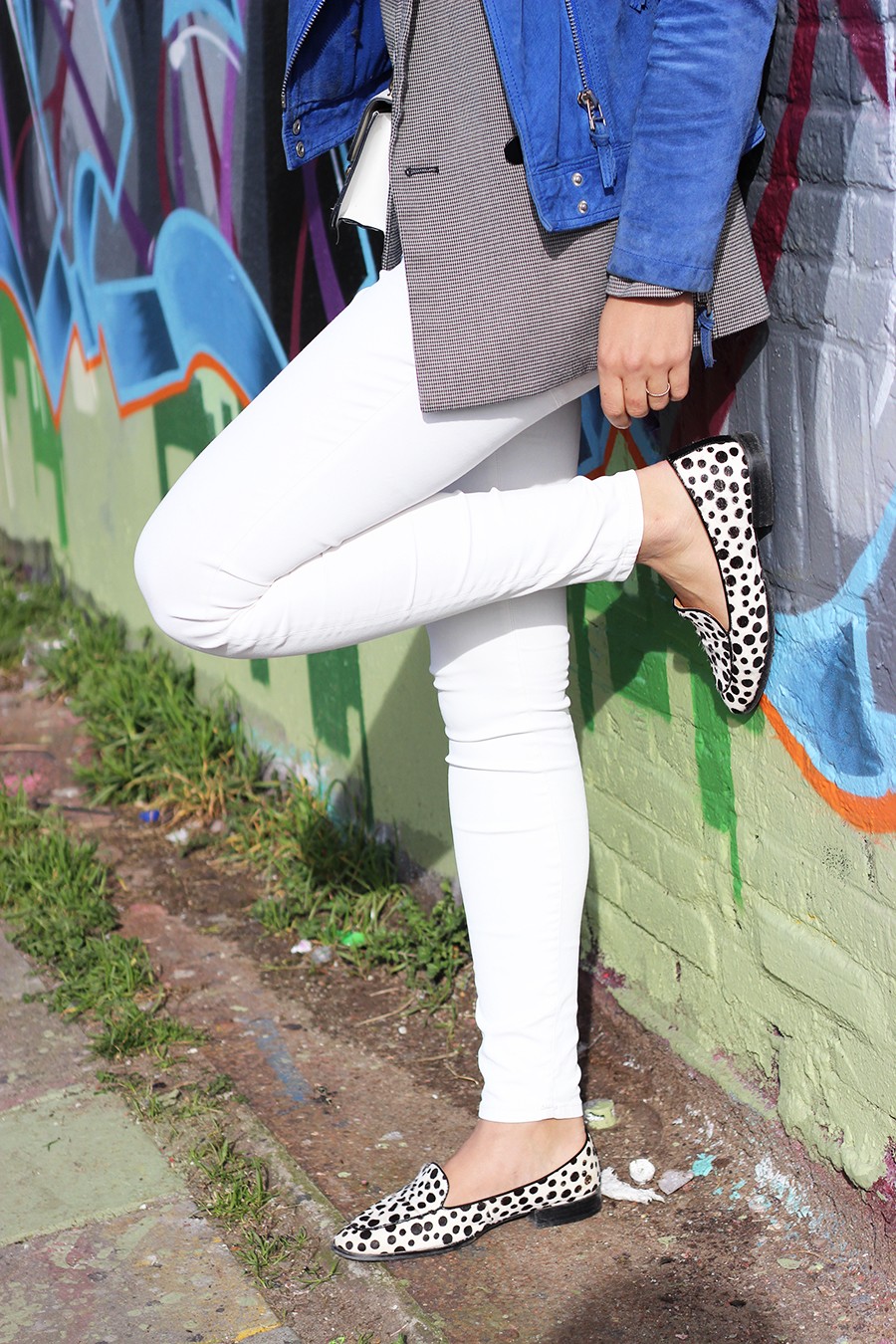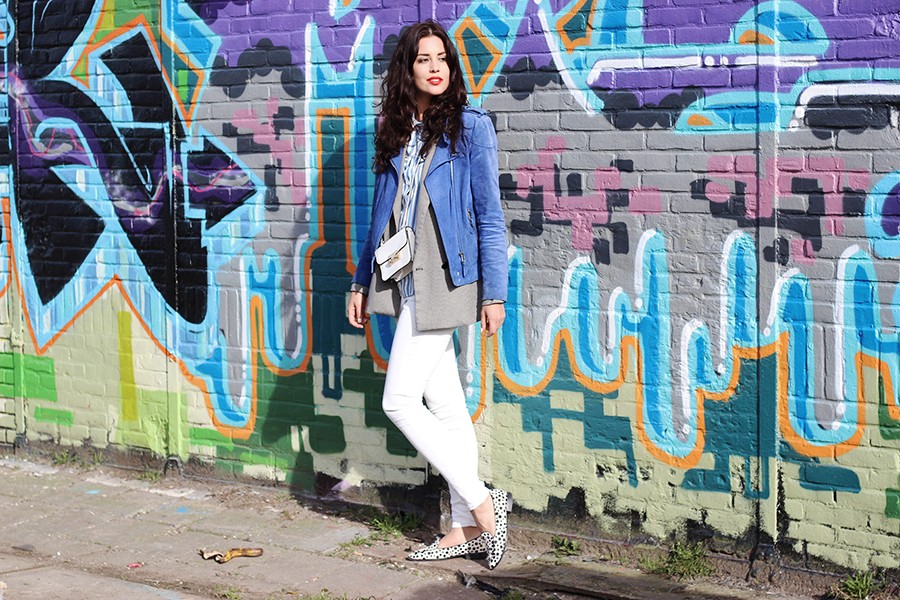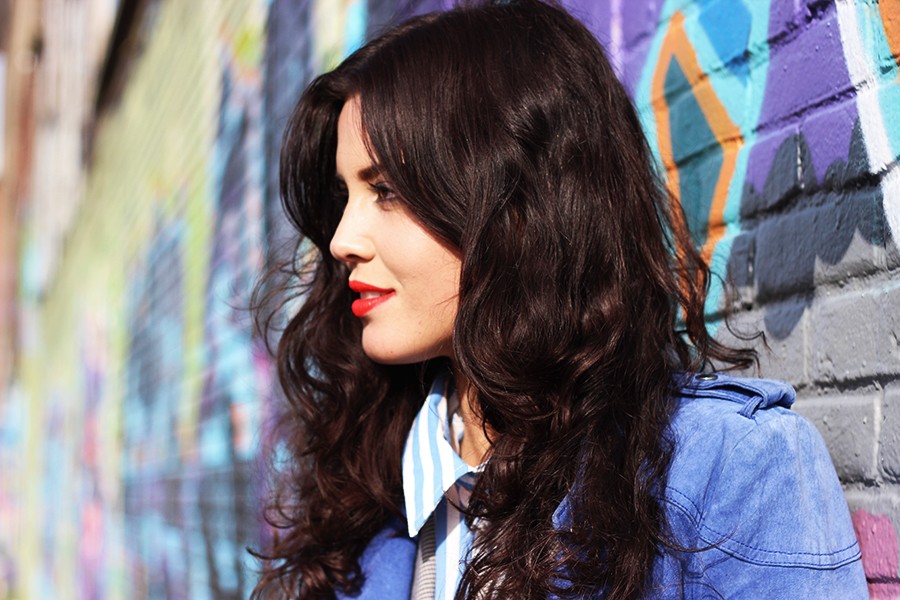 Wearing: Stfrock stripe shirt, Mango Oversized Blazer (similar here), Mango Suede Jacket (similar here), Zara jeans (similar here), Sportscraft loafers (similar here), Michael Kors watch, Asos white bag, MAC lady danger lipstick
[show_shopthepost_widget id="662626″]
Pictures by Tatiane Kozijn