Le Spanish style, because I'm going to Ibiza!
When I think of Spanish style, the first thing that comes to mind is ruffles and vibrant colours. I know metallic gold isn't your traditional 'vibrant colour', but it does scream summer holiday and tanned skin. This ruffled one shoulder top is such a great piece to mix and match with. I love it tucked in with a skirt like this but it looks equally great casually worn with a pair of shorts.
So on the topic of Ibiza: it's the first real real holiday I'm taking in a long time! I know that might sound a little strange since I travel so much, but truth is that we really are SO busy when we travel for work. We're going with 4 girls and all I'm going to do is lay on the beach, eat good food and party. Bring it on.
Like always, scroll down below for the outfit details. See you soon and don't forget to leave a comment!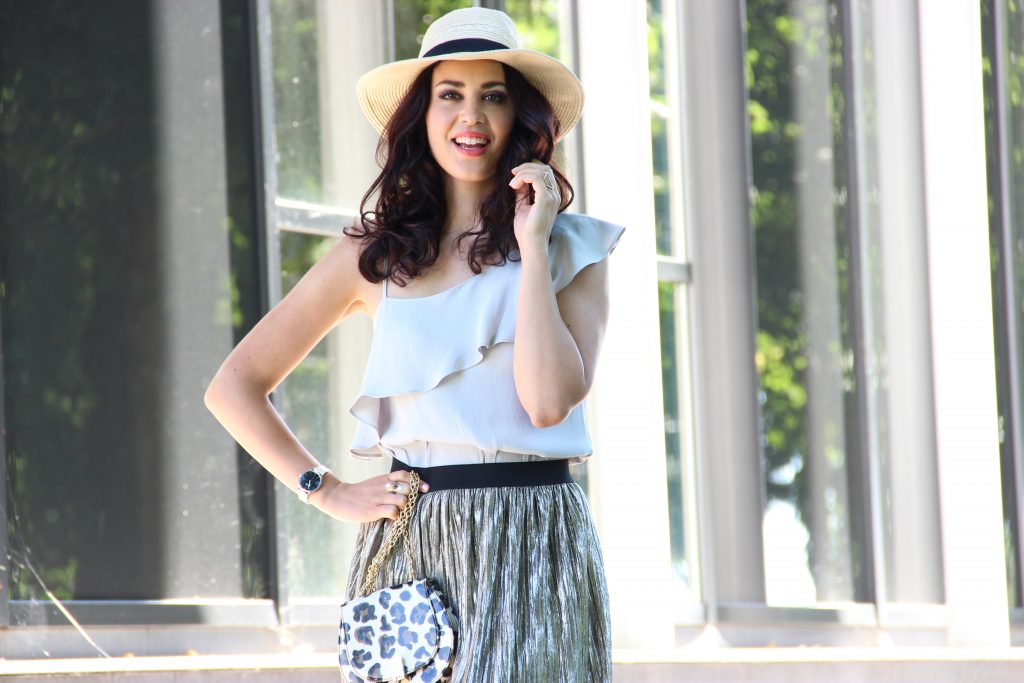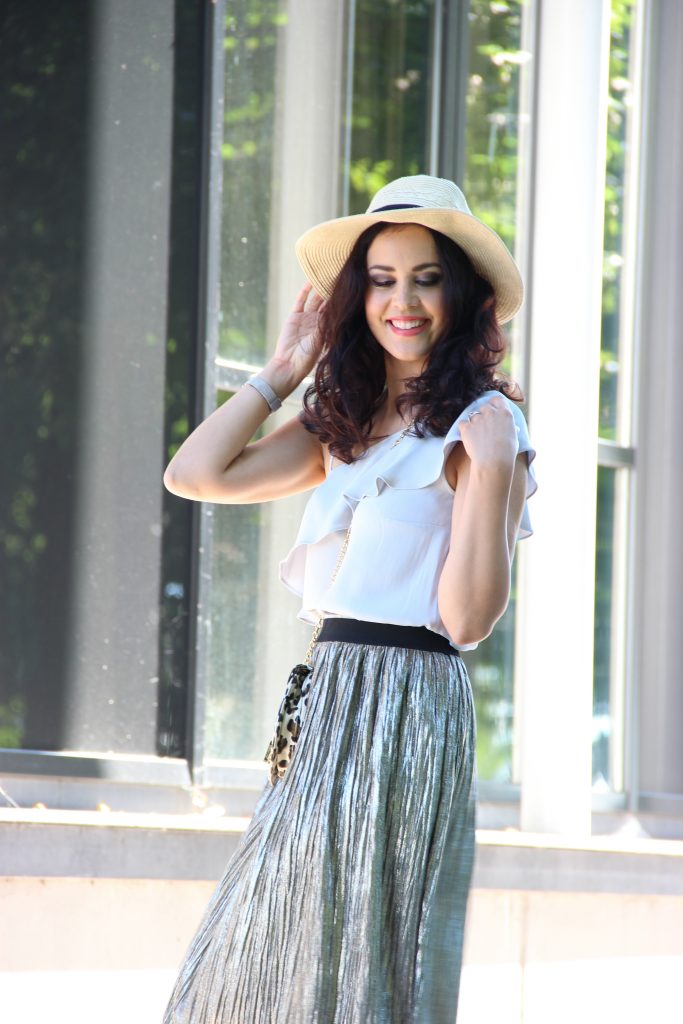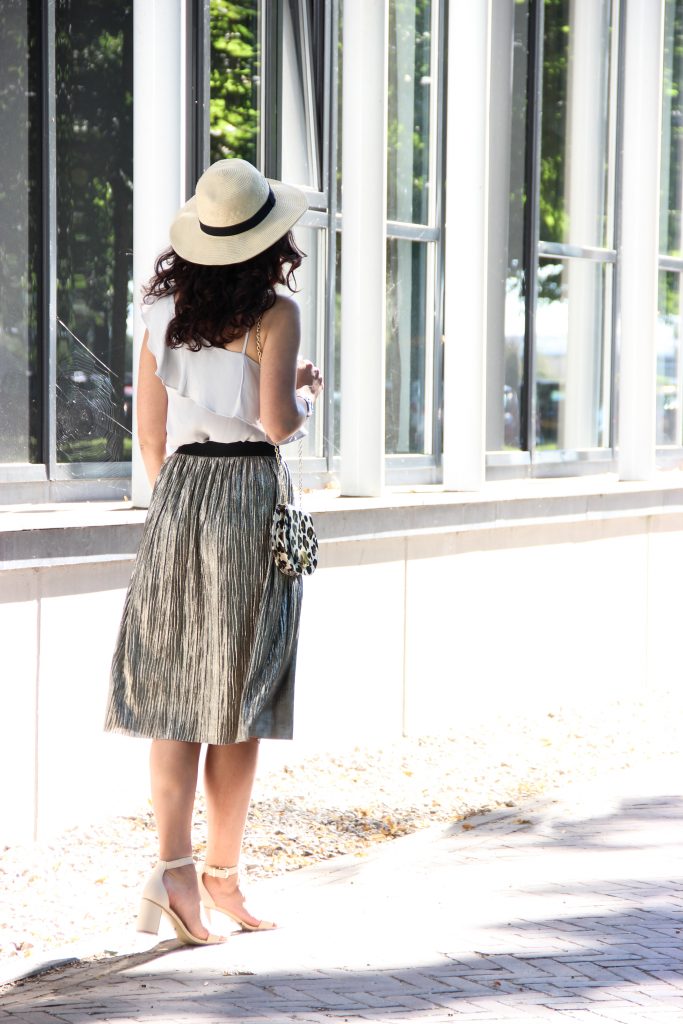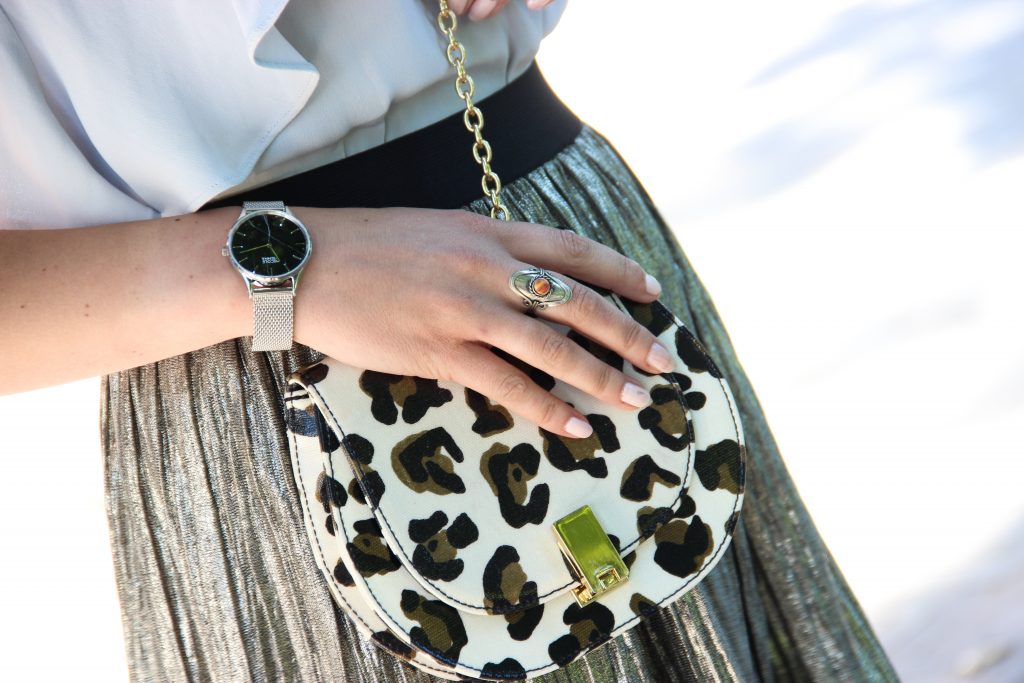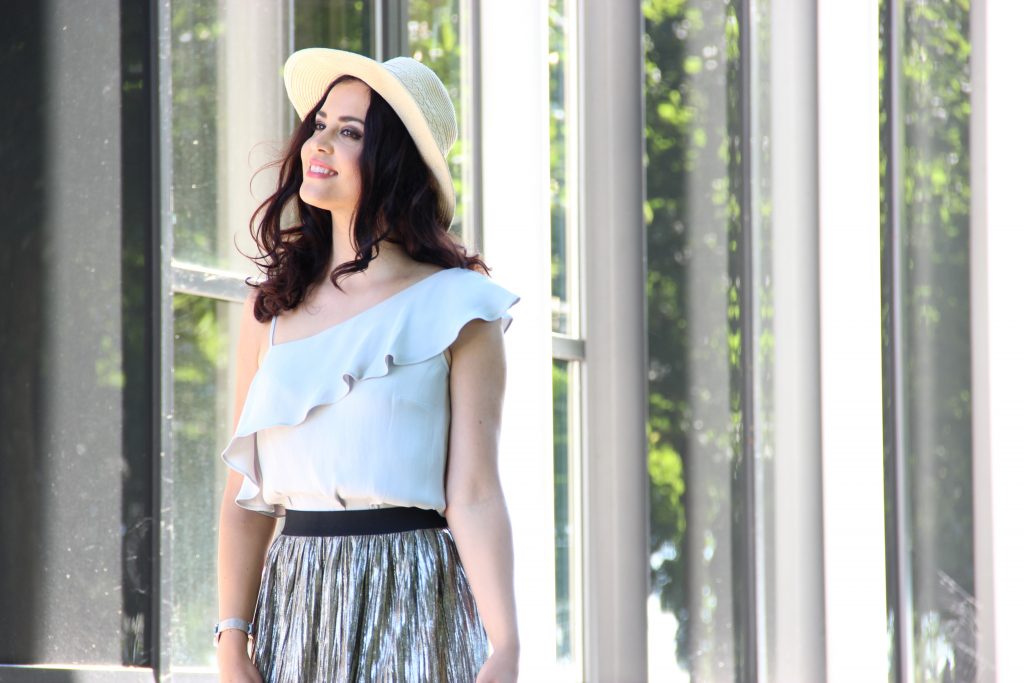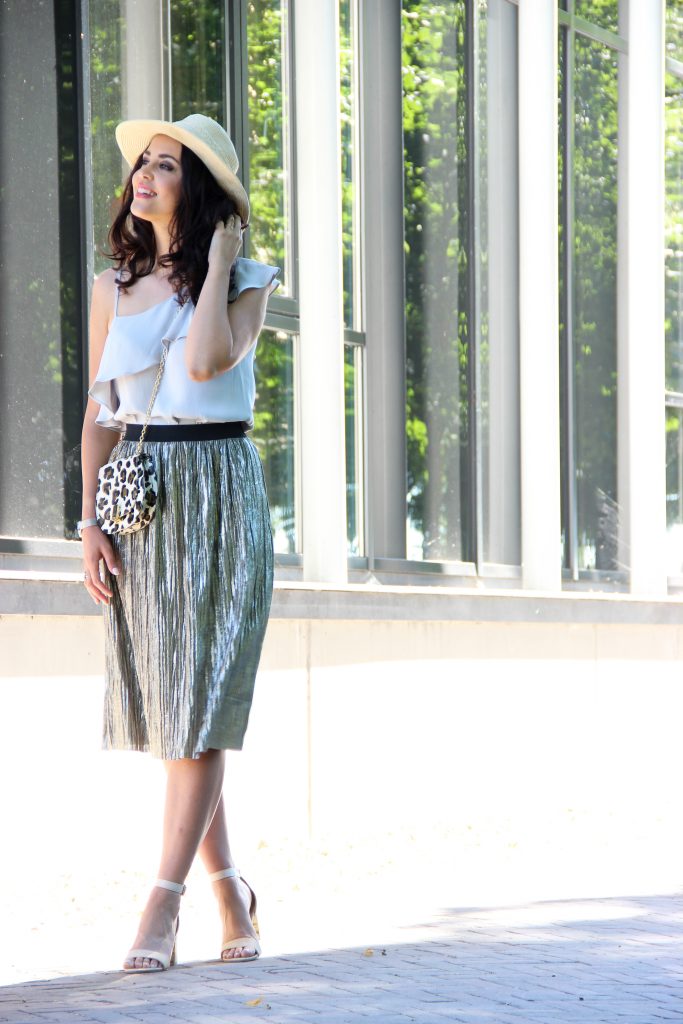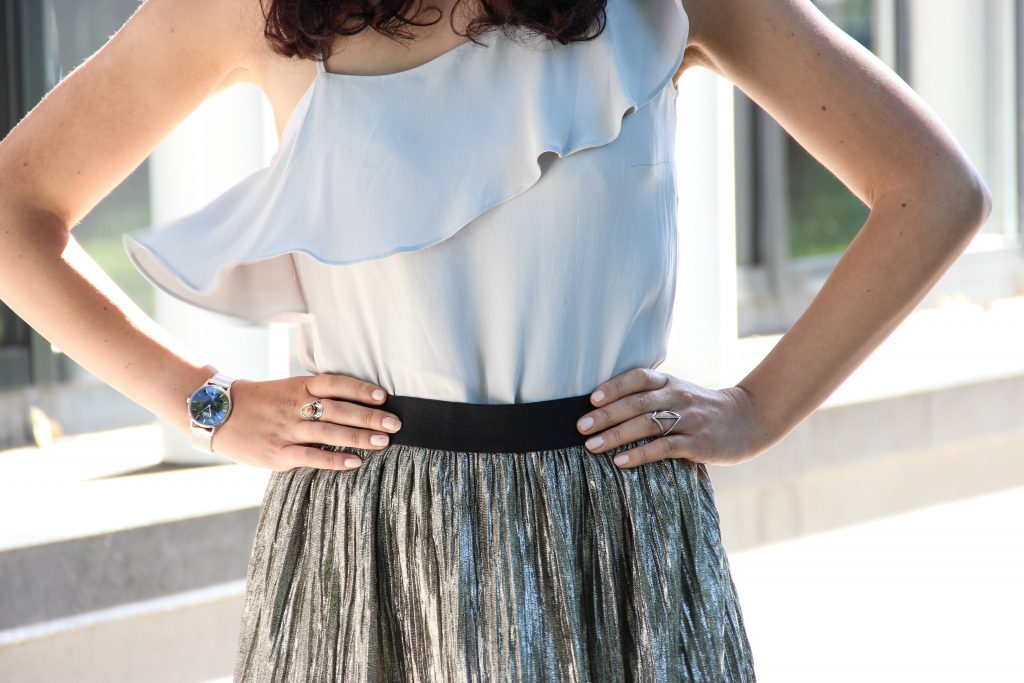 What I'm Wearing: Oasis one shoulder top, Oasis metallic skirt, Oasis sandals, Nicole Vienna watch, Marks & Spencer hat, Zac Posen bag, silver rings purchased in Costa Rica
Photographer: Tatiane Kozijn | Instagram: @tatianekozijn
Location: Deventer, the Netherlands