I'm sure that the sunshine and clear blue sky tricks you into thinking this was a summer like day. Wrong! The cold immediately hit when I stepped outside, but hey, the outfit had to be captured on camera anyway.
I'm wearing a high neck lace dress with a camel blazer, a pair of killer DVF heels (totally aware of the fact I wear these way too often) and a cool leopard bag that I don't nearly wear enough. Now that I'm looking at these pictures I actually think this outfit might look even better with a pair of matching camel or taupe booties, so those go straight on the wishlist!
To me everything winter white, camel and burgundy just work so incredibly well during Fall and I can guarantee you'll be seeing more of these colours here! I've had a love-hate relationship with the dark lipstick shade 'Satin Amorous' from MAC I'm wearing ever since I bought it. With some outfits (or on some days) it just seems to work incredibly well, while other days I feel terrible wearing it. I guess that's just another one of those "am I in the mood for this or not" situations I know us girls all go through. Anyway, for this beautiful Autumn day in Warsaw burgundy lips seemed just right. What's your typical Autumn colour palette? What do you enjoy wearing most?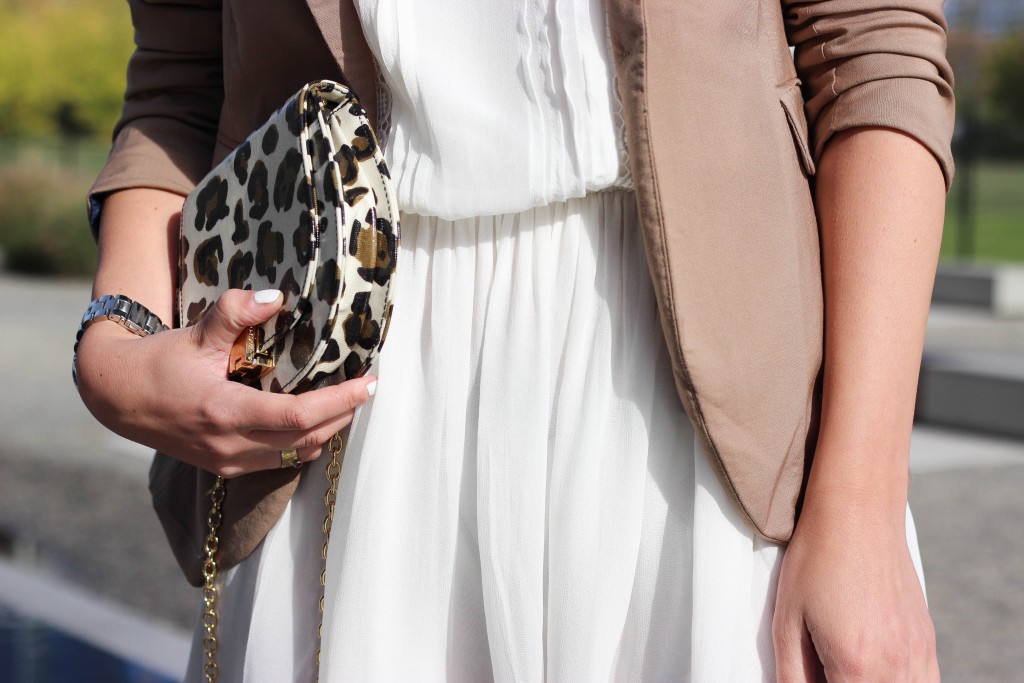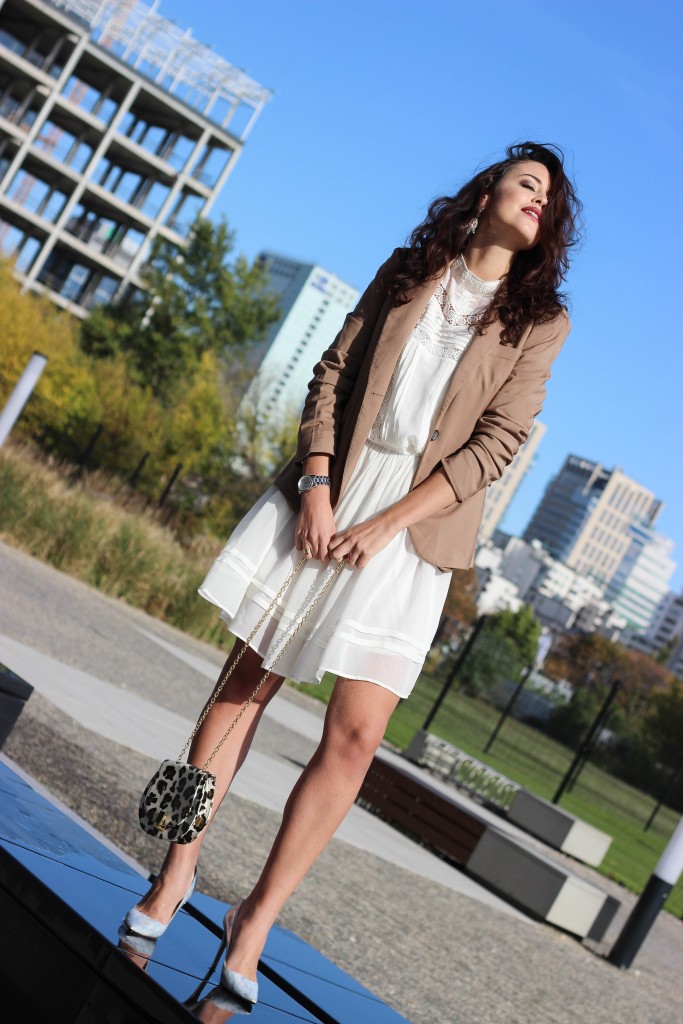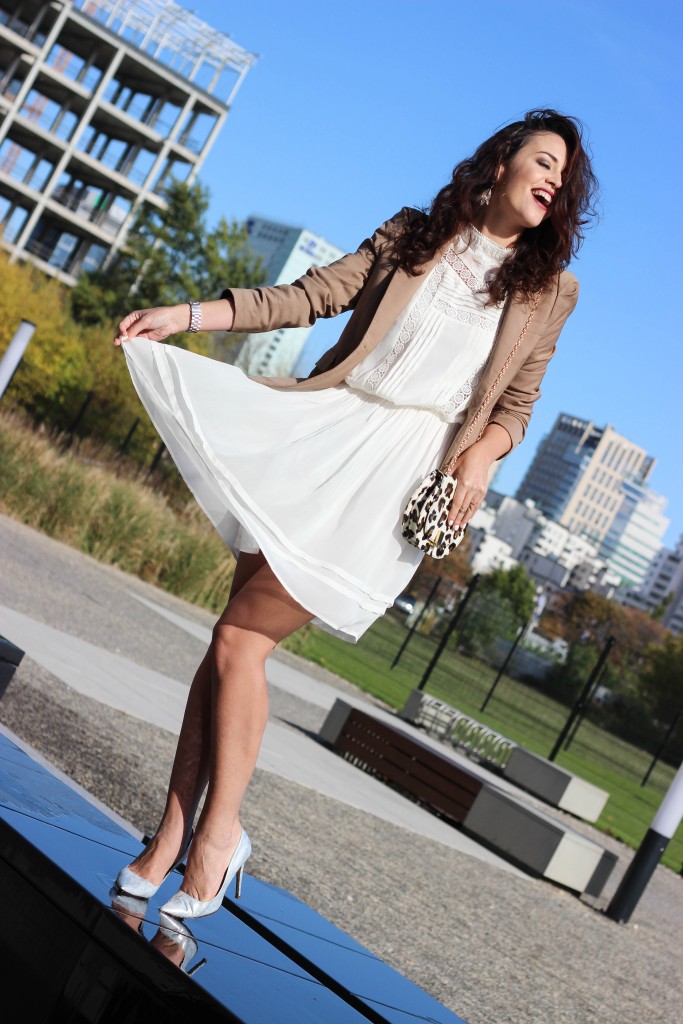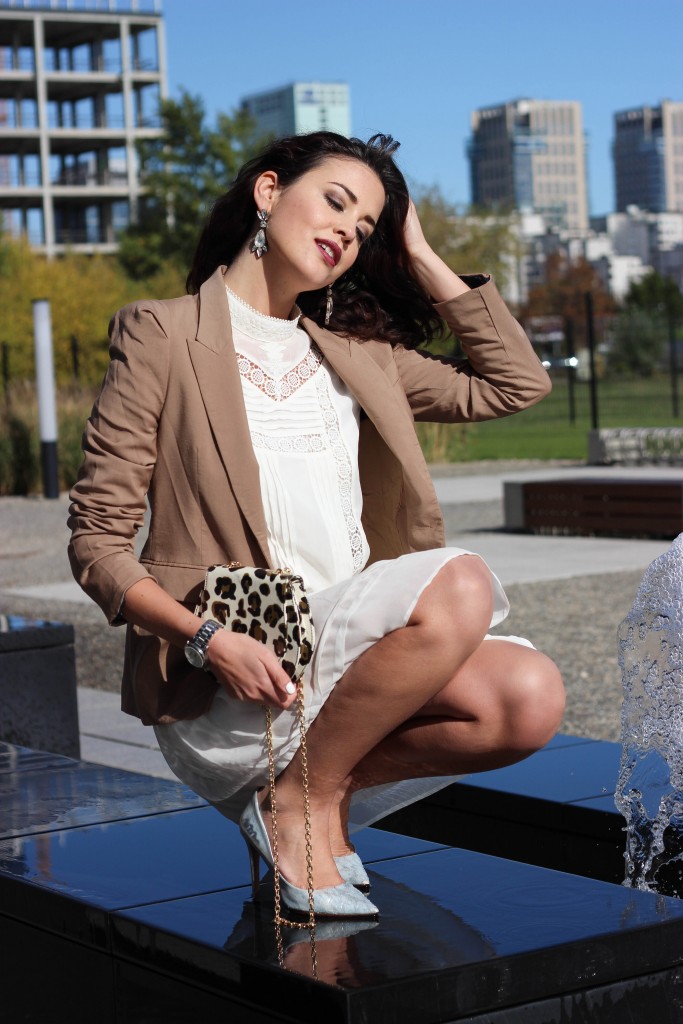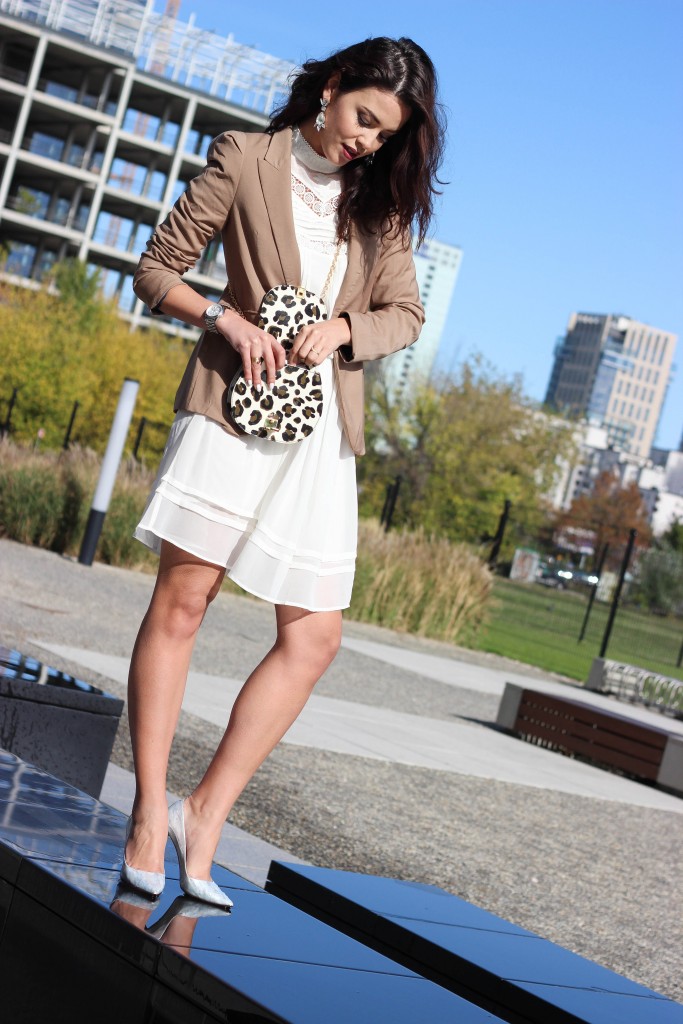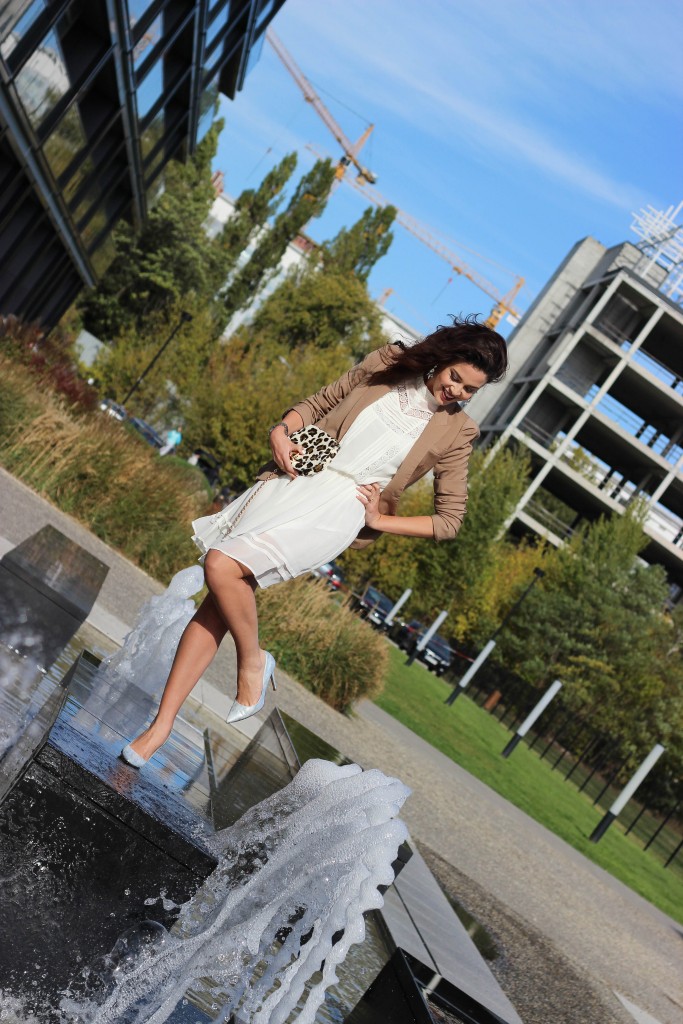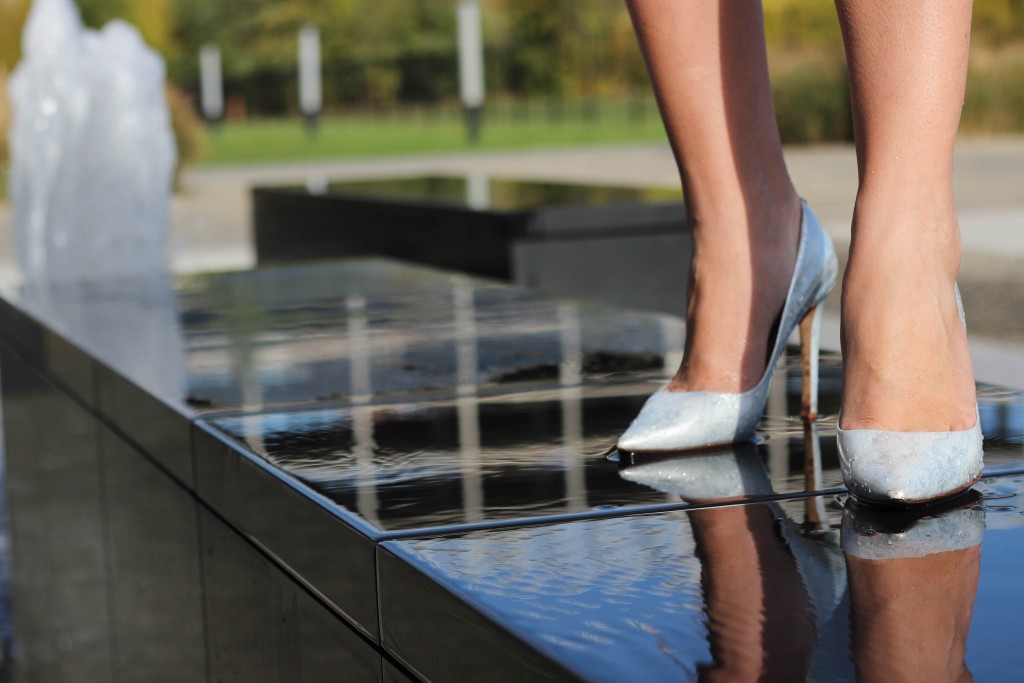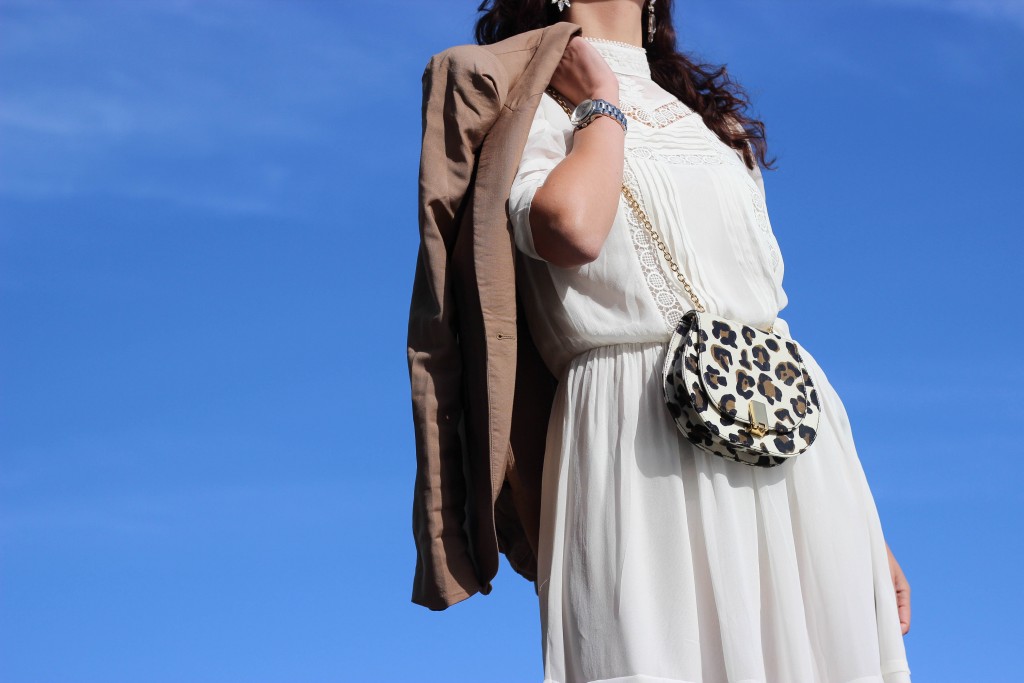 Wearing: Zara blazer (similar here), Oasis Victoriana dress, DVF heels (similar here), Zac Zac Posen leopard bag, Michael Kors watch, Unknown earrings (similar here), MAC Satin Amorous lipstick
Photographer: Tatiane Kozijn | Instagram: @tatianekozijn
Location: Warsaw, Poland