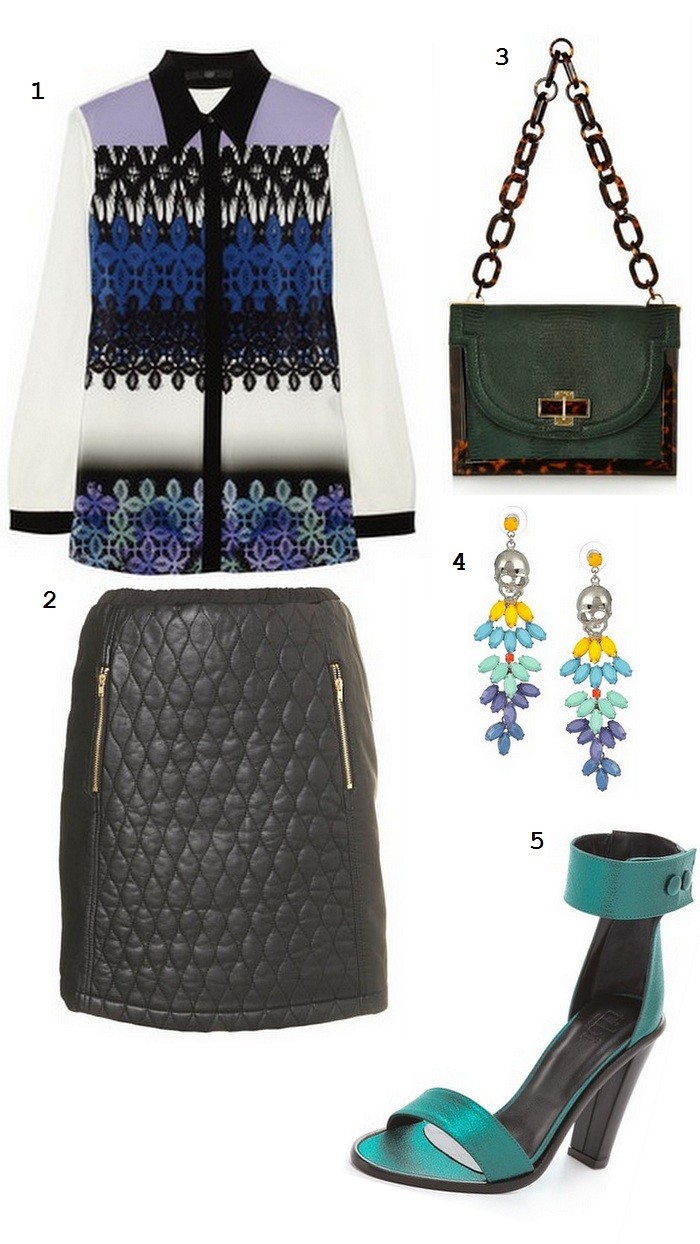 Usually I stay far away from everything designer, also on the internet. I do that because seeing all those beautiful clothes, shoes and bags which I cannot afford makes me feel bad about my own wardrobe.
Even though I'm happy being a low budget fashionista, I have to admit that some designer stuff is just beyond amazing. For example the details, fabrics and finishing touch are very often so much better than high street fashion. I guess sometimes it's fun to make some looks (as above) with mostly designer items because it gives me a lot of inspiration and I'm making it a challenge to find similar items low budget.
In the end it doesn't even matter what budget you have for fashion, as long as you have personal style and a sense for fashion you'll always look great. I hope you like the look and talk to you soon!
1. Tibi blouse click here
2. Topshop skirt click here
3. Tory Burch bag click here
4. Tom Binns click here
5. Tibi shoes click here