Hello from the rooftop of our beautiful hotel in bustling Marrakech: Riad Goloboy. With a rooftop terrace as photogenic as this one, it really wouldn't have mattered what I wore, it would all look good!
To fit the beautiful botanic terrace theme, I'm wearing a skirt by the Oasis X Chelsea Physic Garden collaboration. I love the super-sized blooms and sweet yellow, green and pink tones! Really the kind of print one should wear on a summer holiday. I'm normally not a big fan of a classic pencil skirt style (consider me more of a a-line midi skirt kind of girl ;)), but I simply loved the fit of this one. Especially when styled with an off shoulder top, it just strikes the right balance. These bejewelled sandals are by Marks & Spencer, super comfy and have been on my feet ever since I landed in Marrakech. That also counts for this oversized hat, by the way! You can't imagine how hot it gets here and you really don't want to be walking around during the day without a hat covering from the sun.
We shot these photos on the rooftop terrace around 9 in the morning, but even that wasn't early enough to escape from the heat. I by the way fell in love with everything about this city: the interiors, colours, people: it's all amazing. We've been lucky enough to stay at various amazing different hotels already and I can't wait to share everything we're experiencing in Morocco!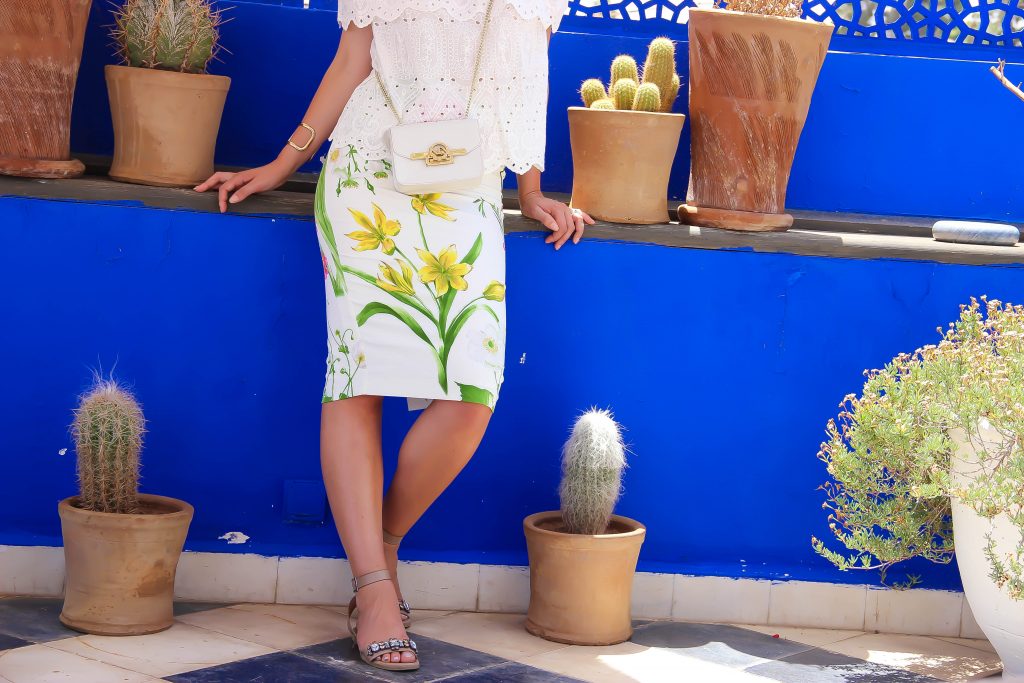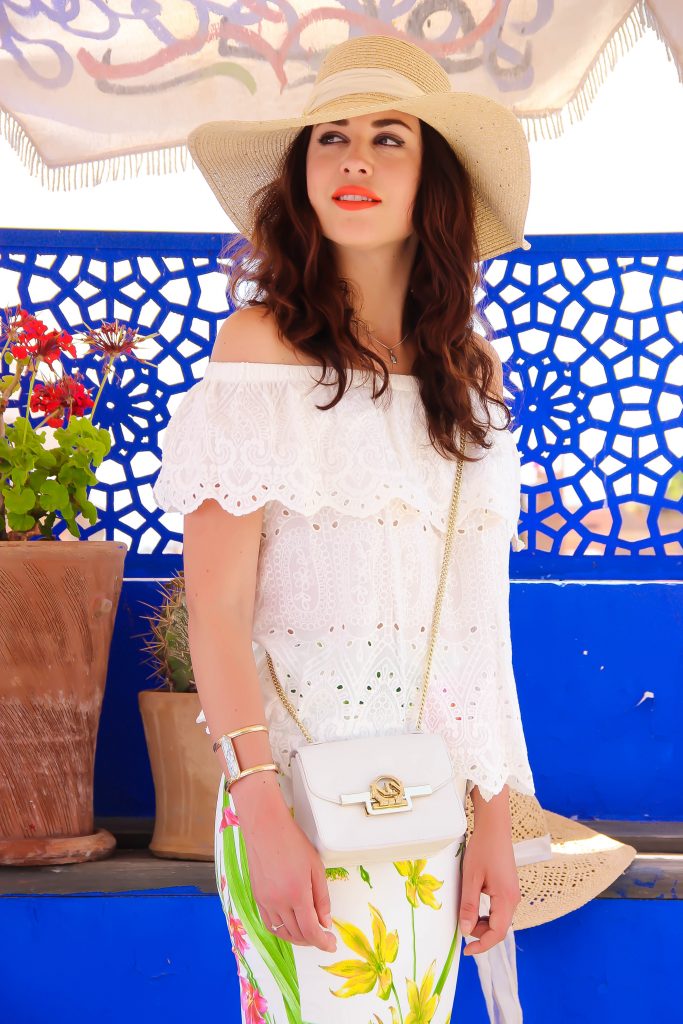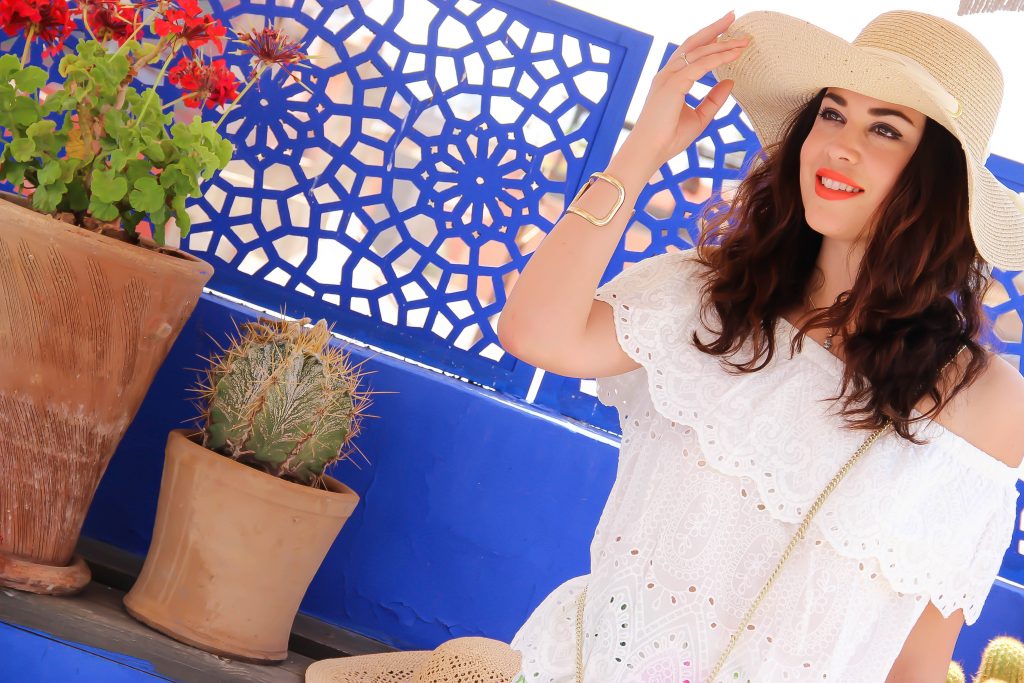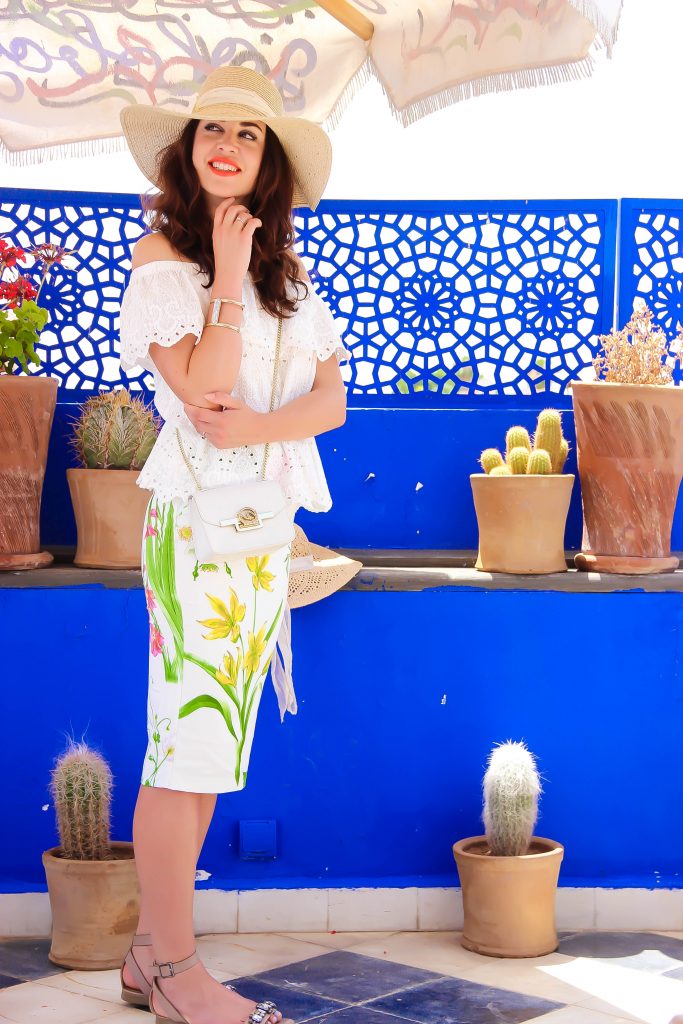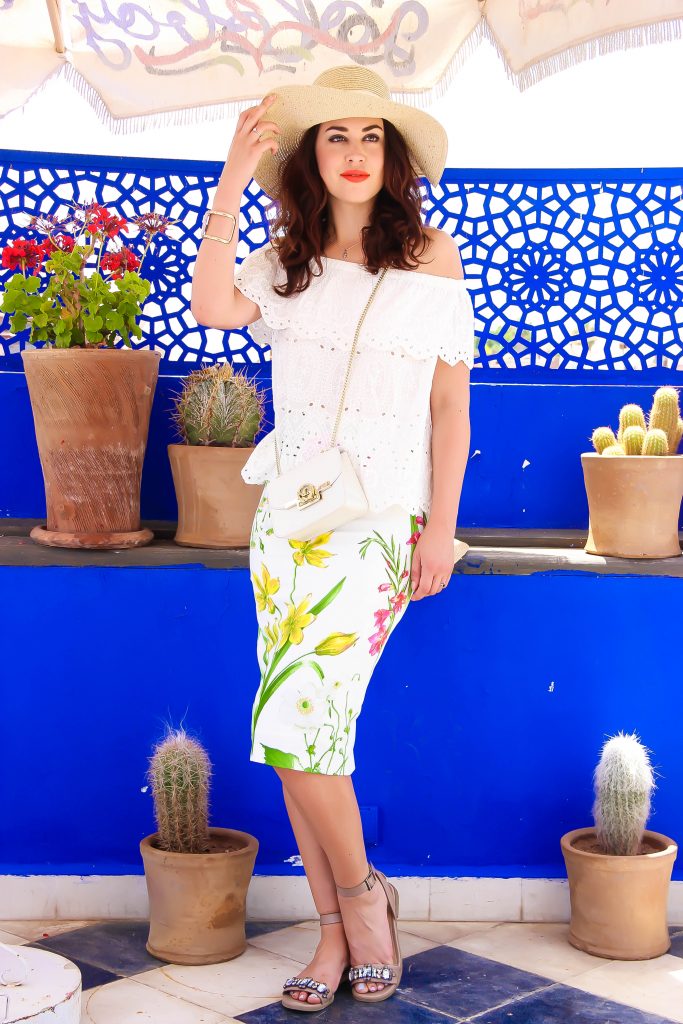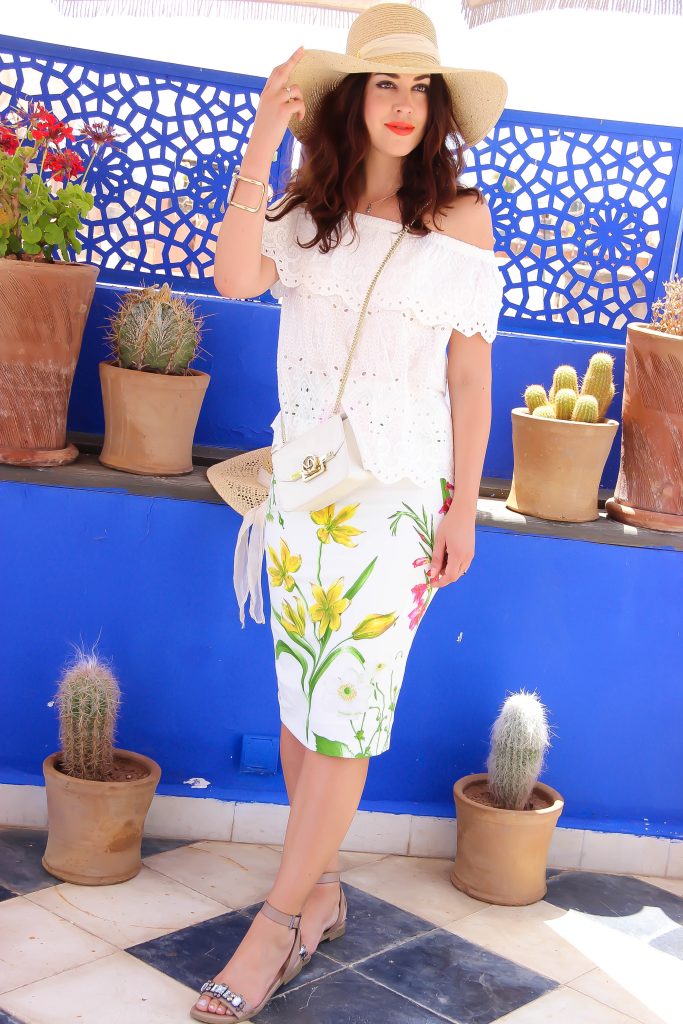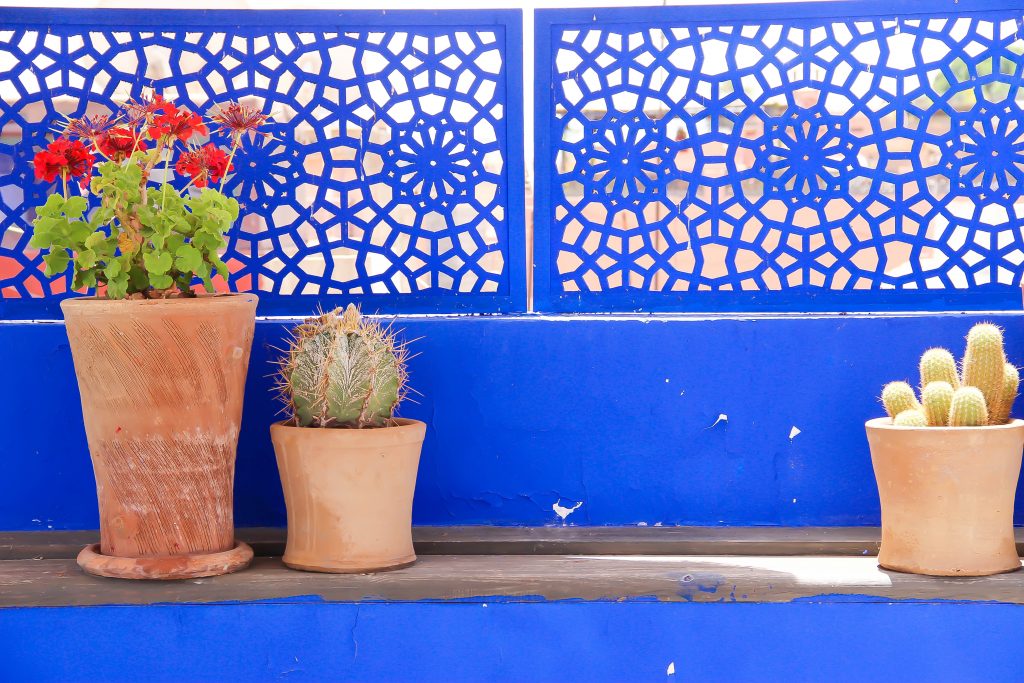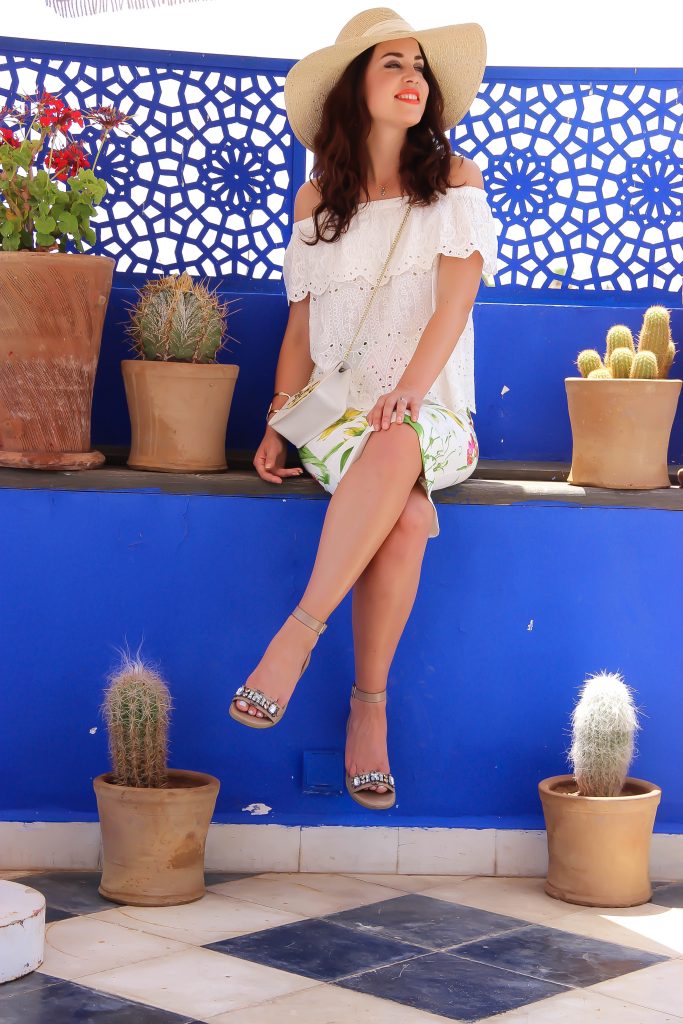 What I'm Wearing: Marks & Spencer off shoulder top, Oasis Chelsea floral pencil skirt, Marks & Spencer bejewelled sandals, Mezzanote bag, Oasis floppy hat, H&M cuff
Location: Riad Goloboy, Marrakech
Photographer: Tatiane Kozijn | Instagram: @tatianekozijn