Another one of those completely hidden gems in the bustling local neighbourhood of Bouharba. Welcome to Dar Darma!
The concept of Dar Darma evolves around 6 lavish, extremely grand suites. We made the blue apartment our temporary home, which meant that we didn't only have a gigantic living room, but also one bed and bath room each! Yes, please.
The blue and grey tones of the decor along with beautiful carved wooden doors creates a magestic atmosphere. Living like a royal, you could say! Like many of Marrakech Riads and hotels, the Dar features a large rooftop terrace. Complete with two pools, lounge sofas, a place to have breakfast and a beautiful botanical feel we found this a great spot to hang out late afternoon when the sun starts to go down a little and is no longer at its strongest. The pink flowers and plants are so pretty!
To colour clash a little, I'm wearing a yellow shift dress  by Marks & Spencer with an overdose of statement jewelry. How cool is this shade of yellow, seriously? I'm obsessed. Marrakech inspired me to wear just a little more print, colour and lavish jewelry than usual: so much fun.
Dar Darma is located in the middle of a very local neighbourhood, meaning that as soon as you step out of the hotel, you really enter another world. No tourists, just locals living their lives. And as much of their lives happens outdoor, you get to have a real taste of it! A few blocks (or maybe should I say: alleyways) down however, you walk right into the medina with its souks, eventually ending up on Marrakech famous Jemna El Fna square. For us, Dar Darma was the perfect mix between going local and feeling secure. Indoors we could get back to our own world, but as soon as we opened the doors and walked out right into everything that Morocco is all about!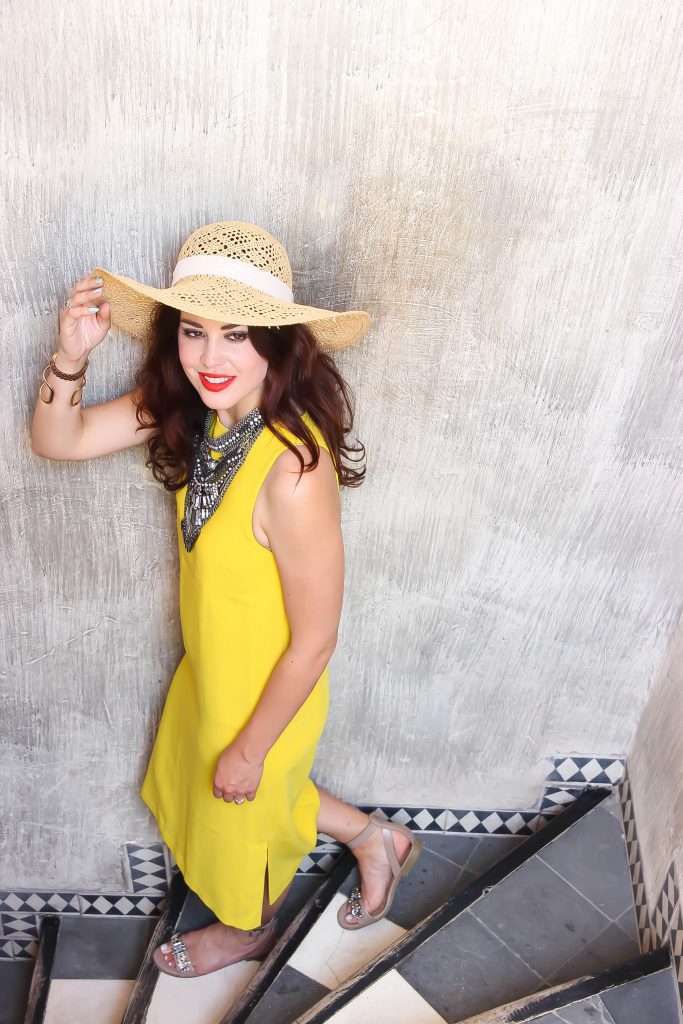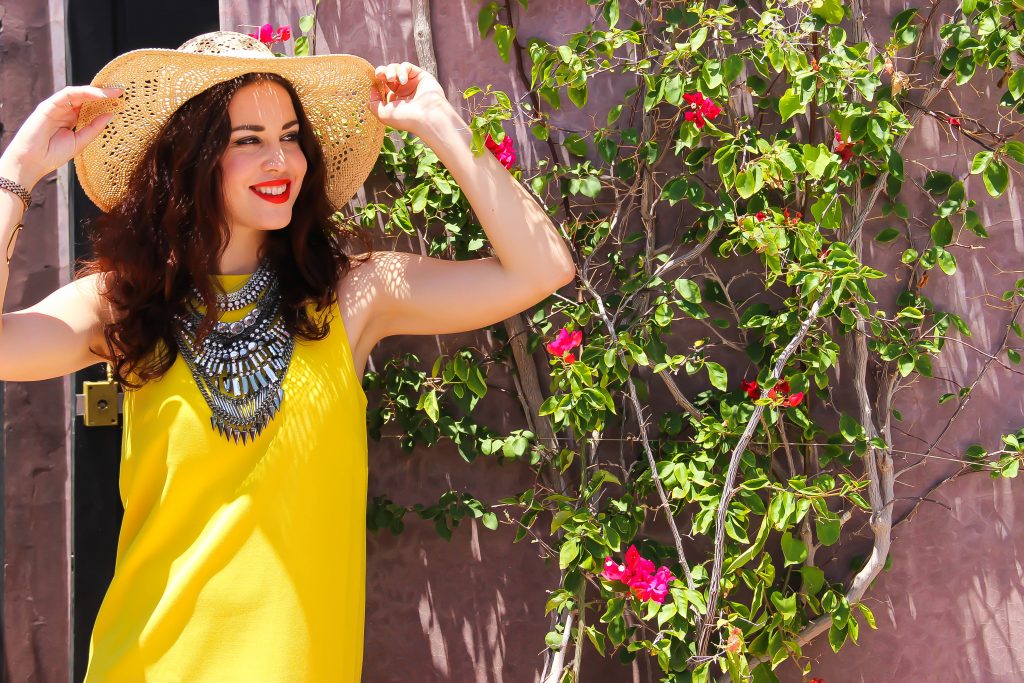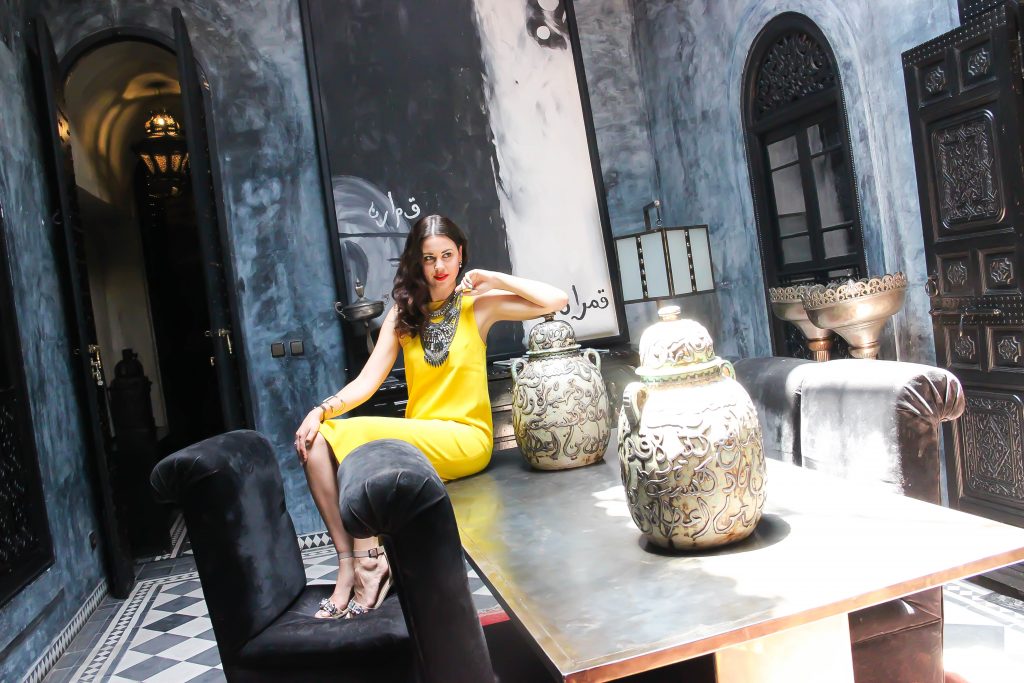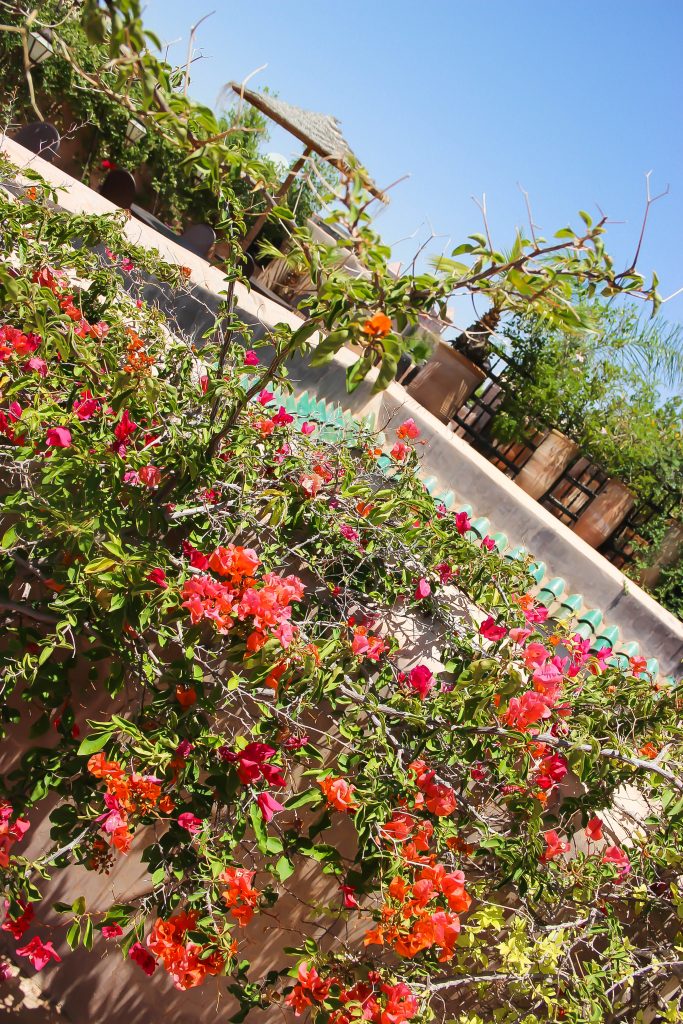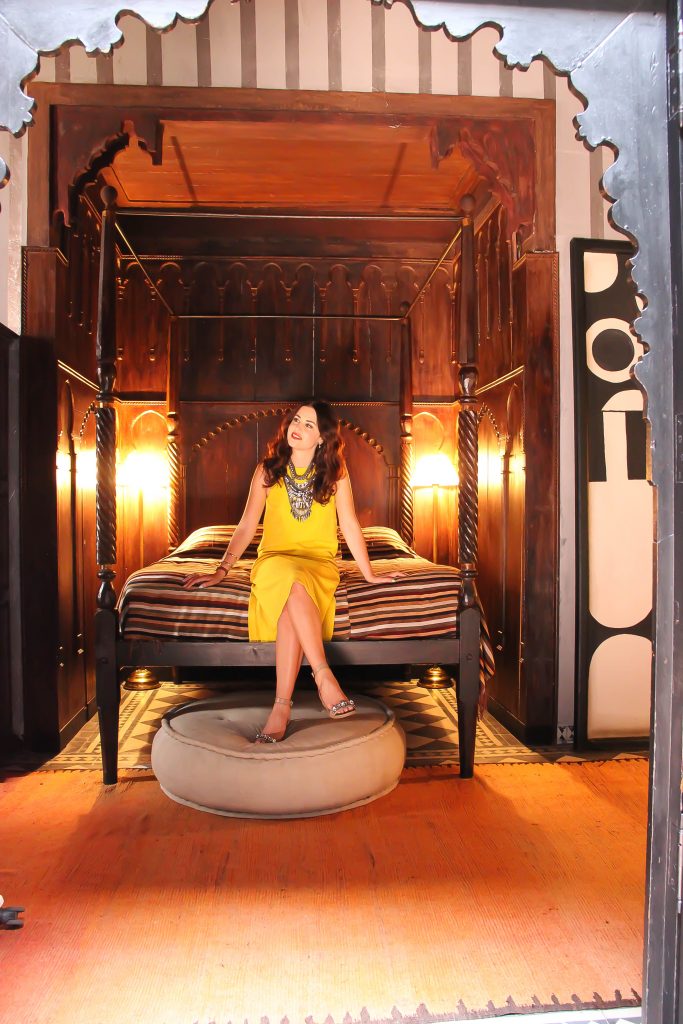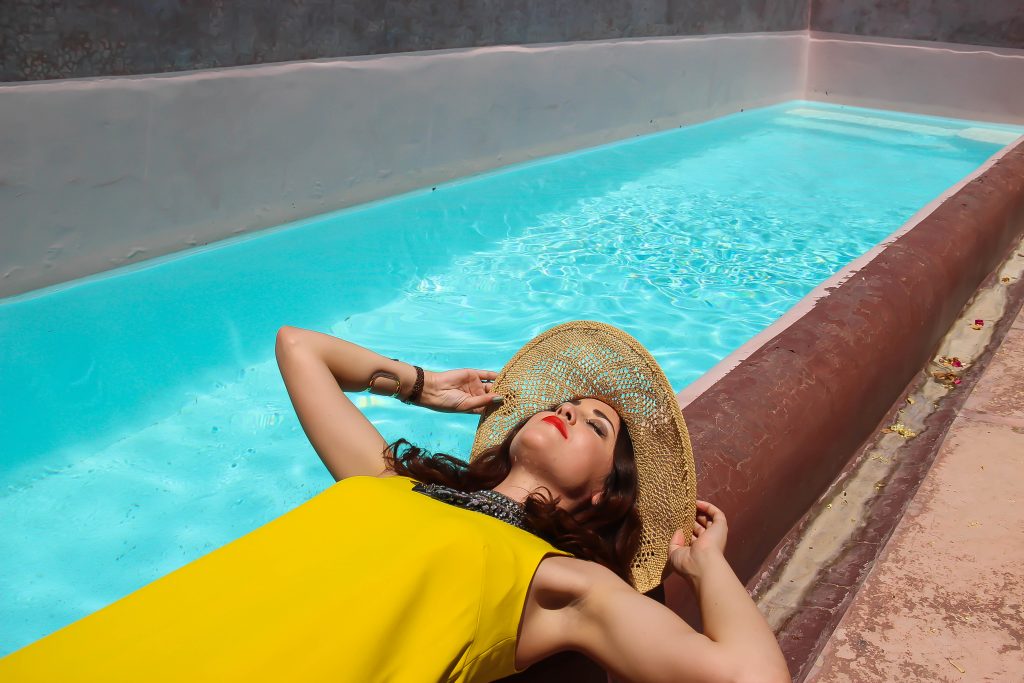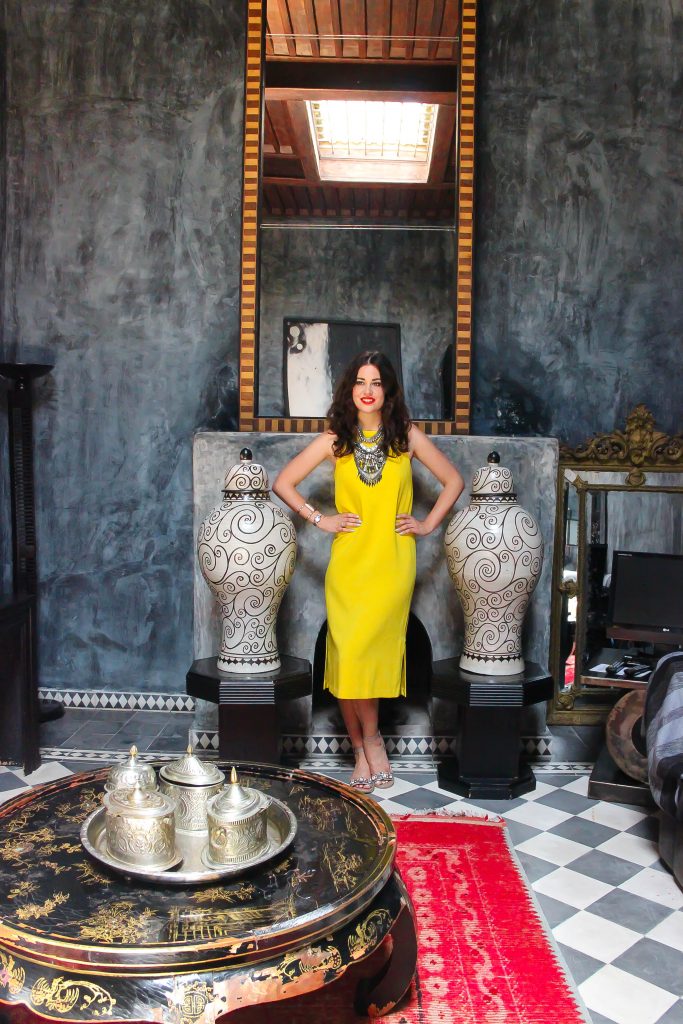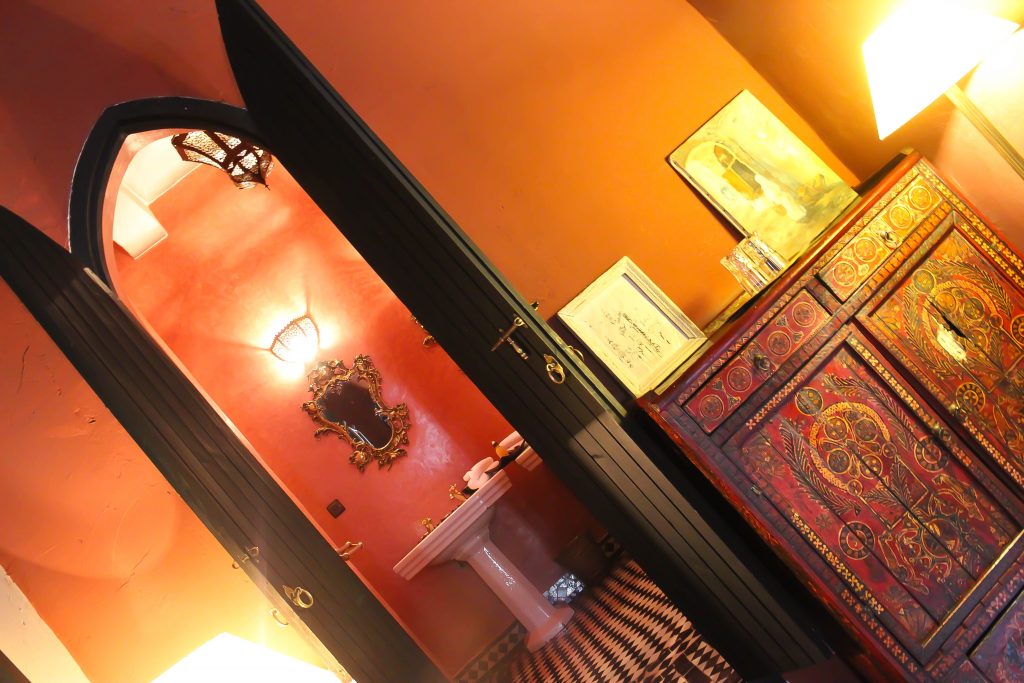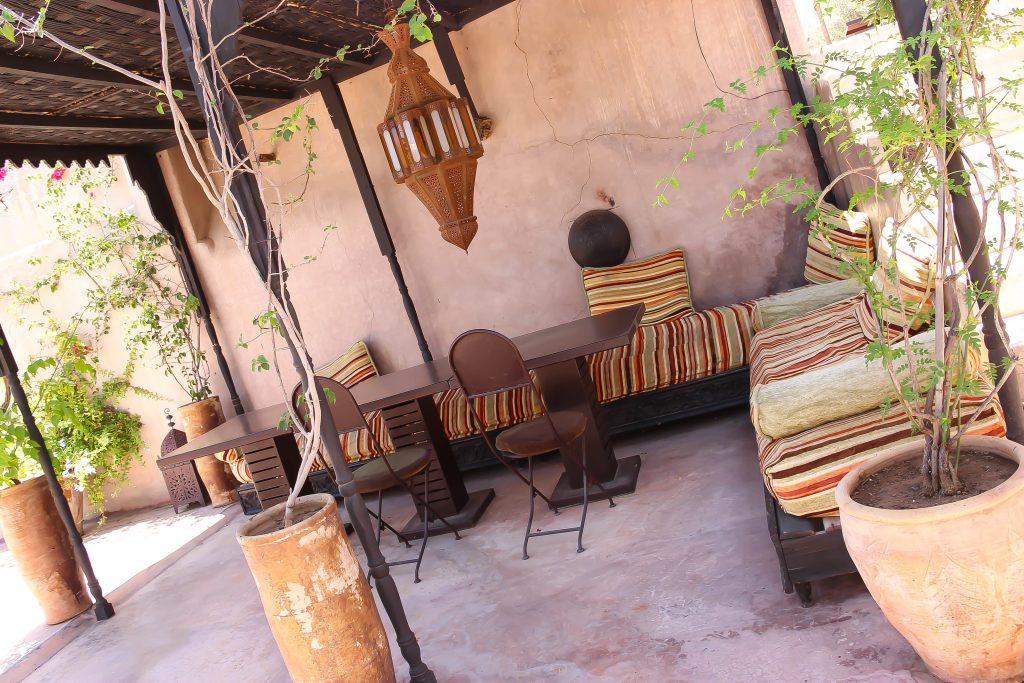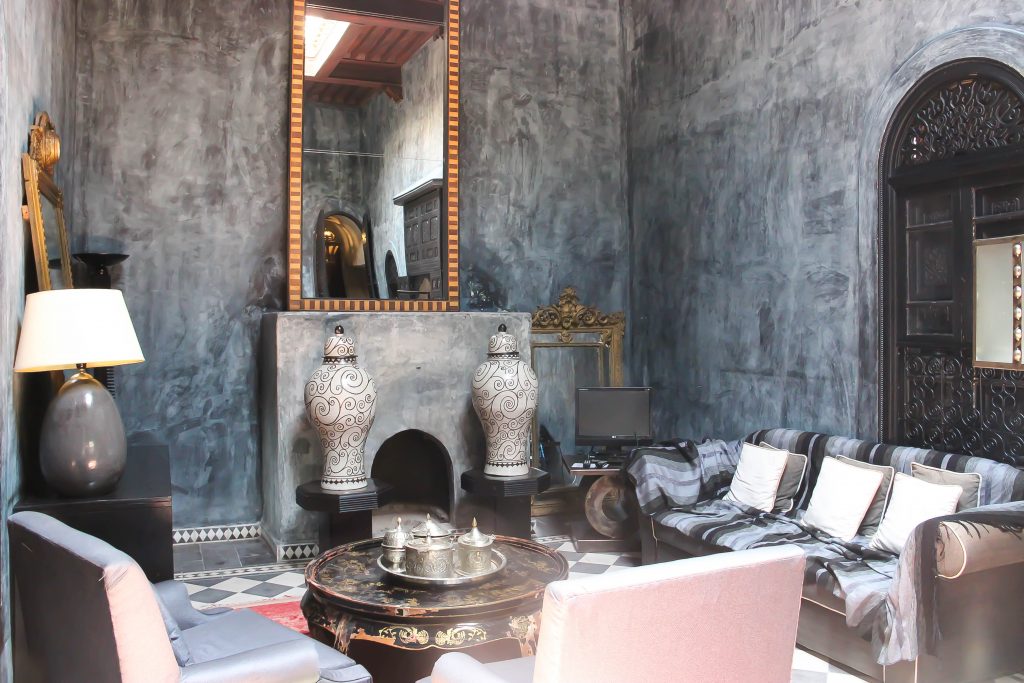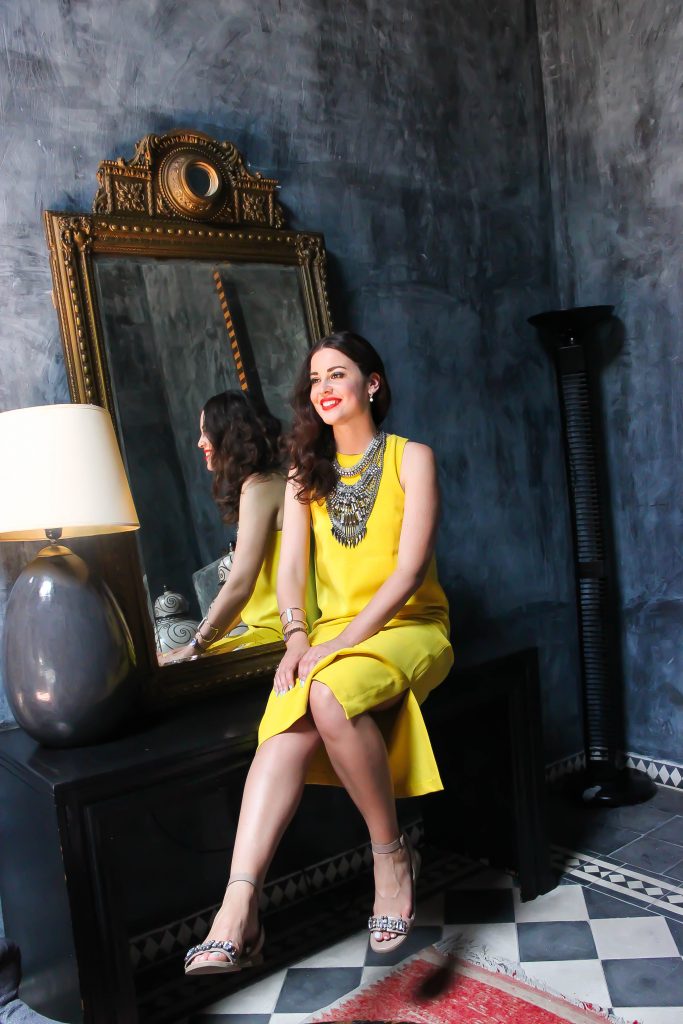 What I'm Wearing: Marks & Spencer dress, Marks & Spencer sandals, New Look statement necklace
Location: Dar Darma, Marrakech
Photographer: Tatiane Kozijn | Instagram: @tatianekozijn