It takes two to tango, or so it goes for this super cute short-and-blazer suit by Oasis.
Neutrals and simplicity are two of my favourites, especially in summer. When it gets hot in Amsterdam, it gets SUPER hot. Welcome to the city life! Luckily for us, we are surrounded by canals and water in our capital city so an escape from the heat is always nearby.
We found this pretty floral spot somewhere along the canals, hidden from the sun and summer heat. I've just come back from a trip to Turkey (a post following soon!) and we took these pictures post-flight and on only several hours of sleep in 48 hours. Oh well, I'm not complaining! I love this dynanmic on-the-go lifestyle and I'll happily accept the the lack of sleep that comes with it, even though it turns me into a grympy mess sometimes.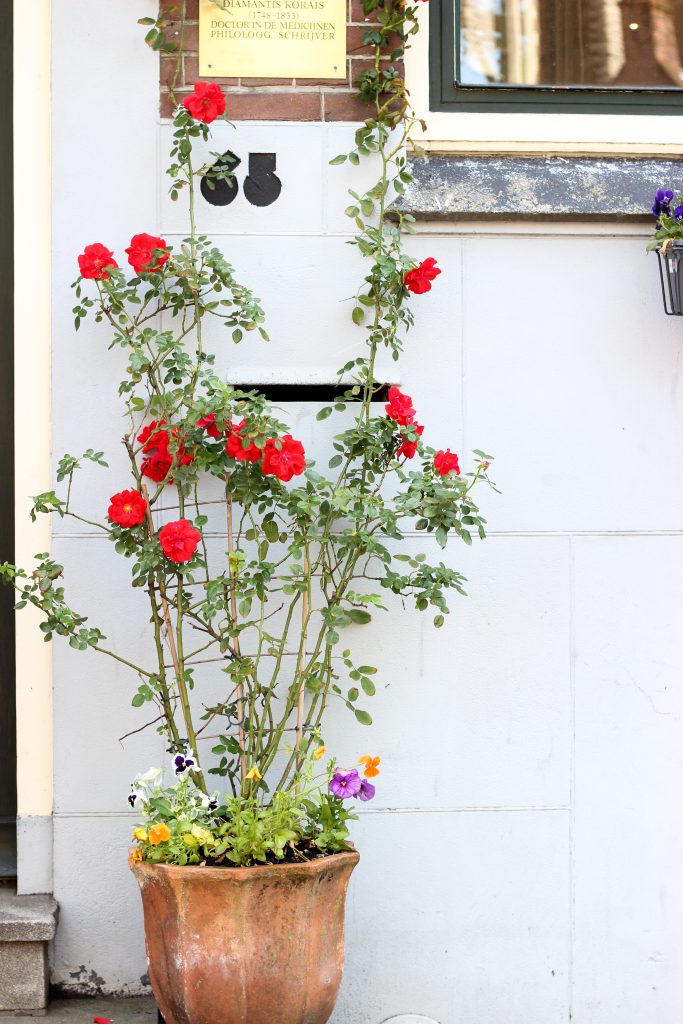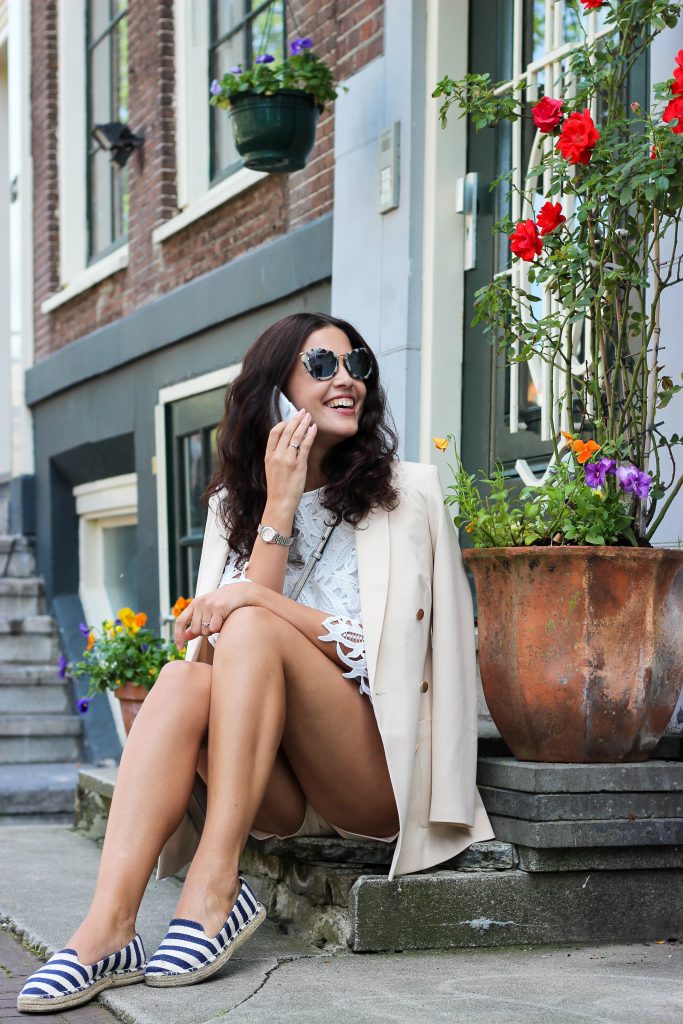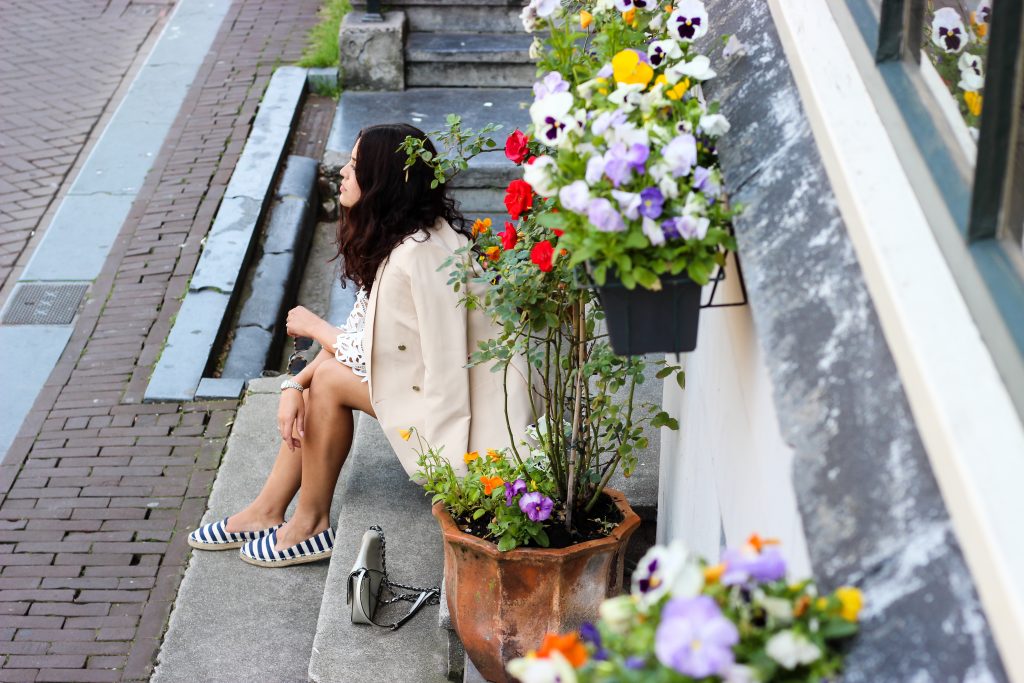 What I'm Wearing: Oasis blazer, Oasis shorts, Marks & Spencer top, Oasis espadrilles, Miu Miu sunglasses, Richmond & Finch iPhone 7 Marble cover
Photographer: Tatiane Kozijn | Instagram: @tatianekozijn
Location: Amsterdam, the Netherlands