Well, not quite the French riviera, but the outfit sure feels like it! If you read yesterday's post, you know we're at the beautiful Château Autignac. For some relaxation, my birthday and yes also: work.
I love how the things I wear can change my mood and vice versa how my mood decides what I feel like wearing. I have the impression many people think loving fashion is a bit shallow, which is true in some aspects, but there's so much more to it! This is basically how I feel when I pick an outfit that suits my mood for the day:
1 Makes me feel feminine or tough or classy. Or all!
2 Happy mood! Especially when the weather isn't great, what I wear can really change how I feel about the day.
3 Confidence. When something you wear is just right, I feel so much better compared to when I wear something that is 'meh'
4 Creative. Combining different styles, colours, fabrics, fits, it's just cool!
Today I'm wearing an outfit that matches the mood of the backdrop, cute white chinos, a striped off shoulder top and the biggest (and coolest) of sunhats. All by Zalando by the way. One thing I'm really looking forward to wearing more this summer are espadrilles! Preferably in all the colours of the rainbow.
What do you feel when you wear nice clothing? Scroll down all the way below for outfit details.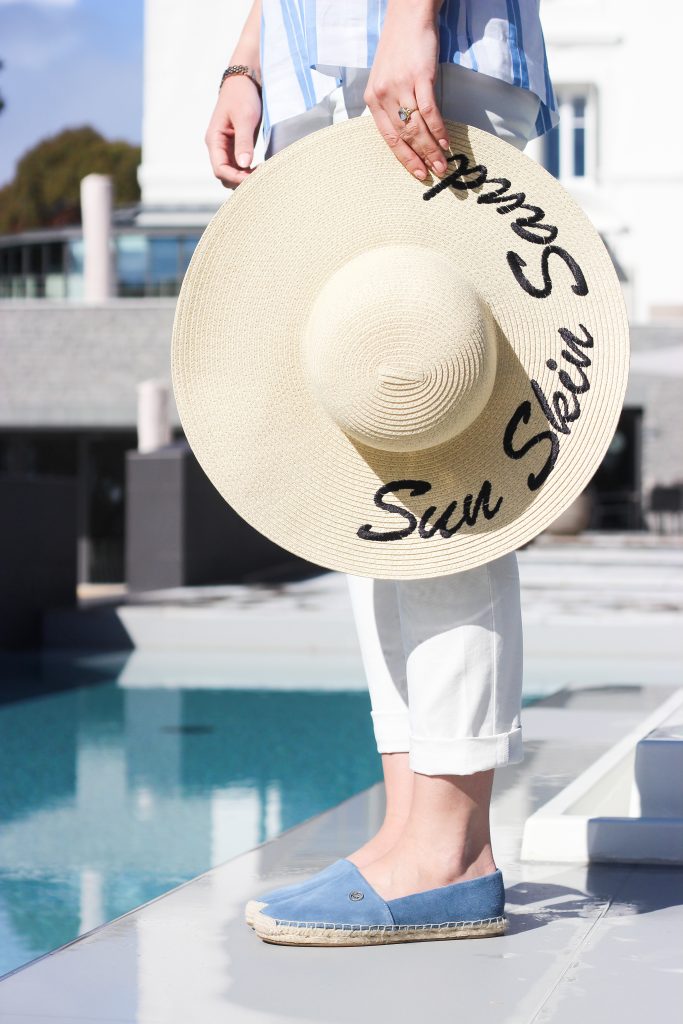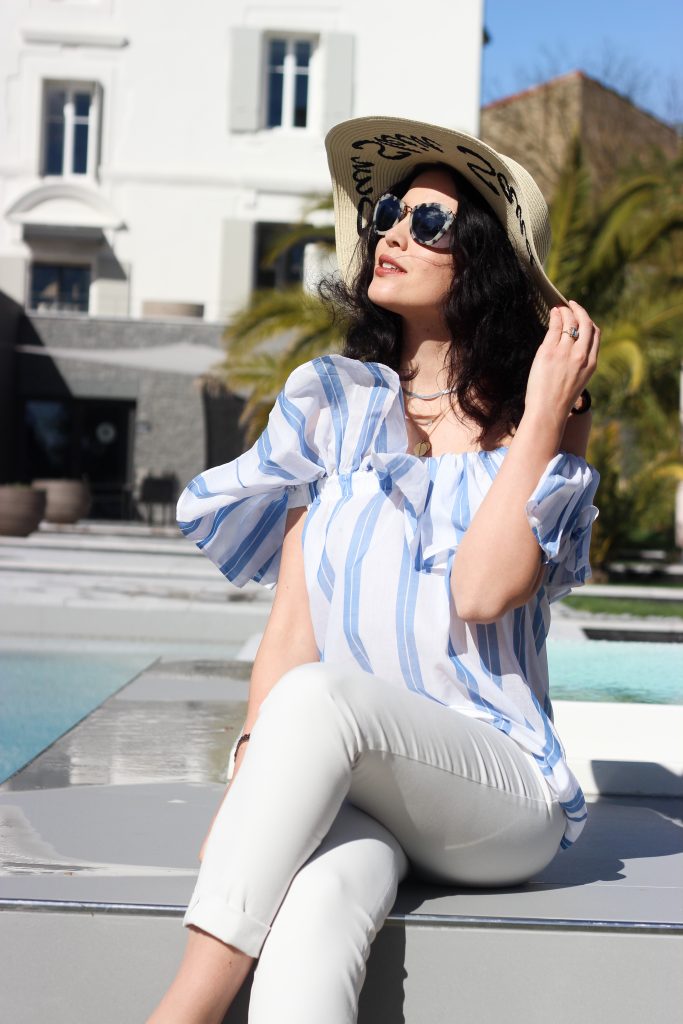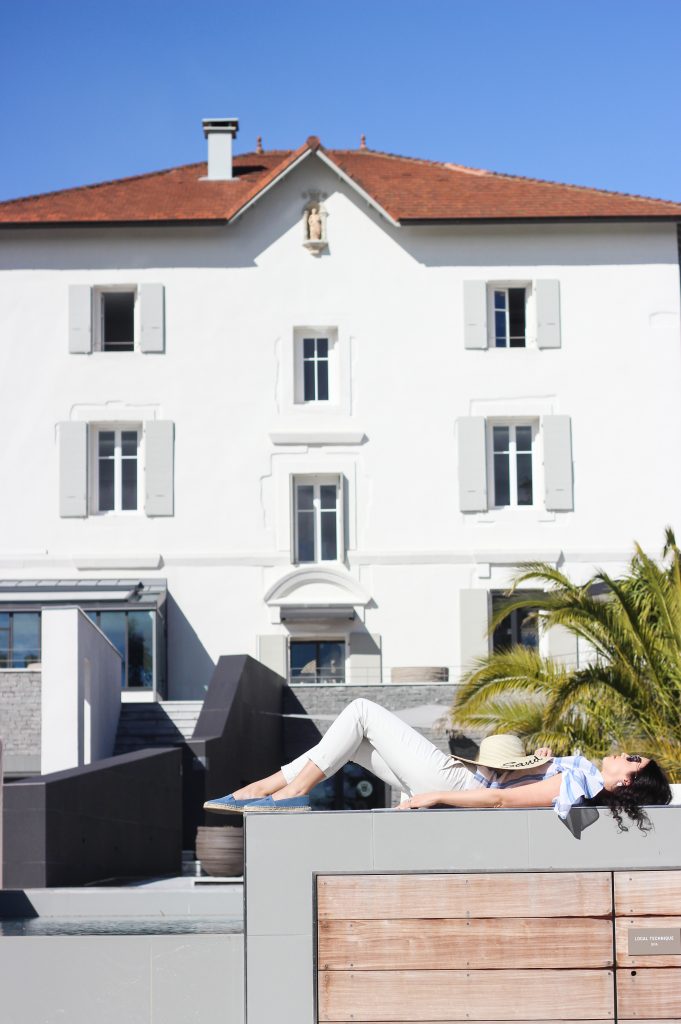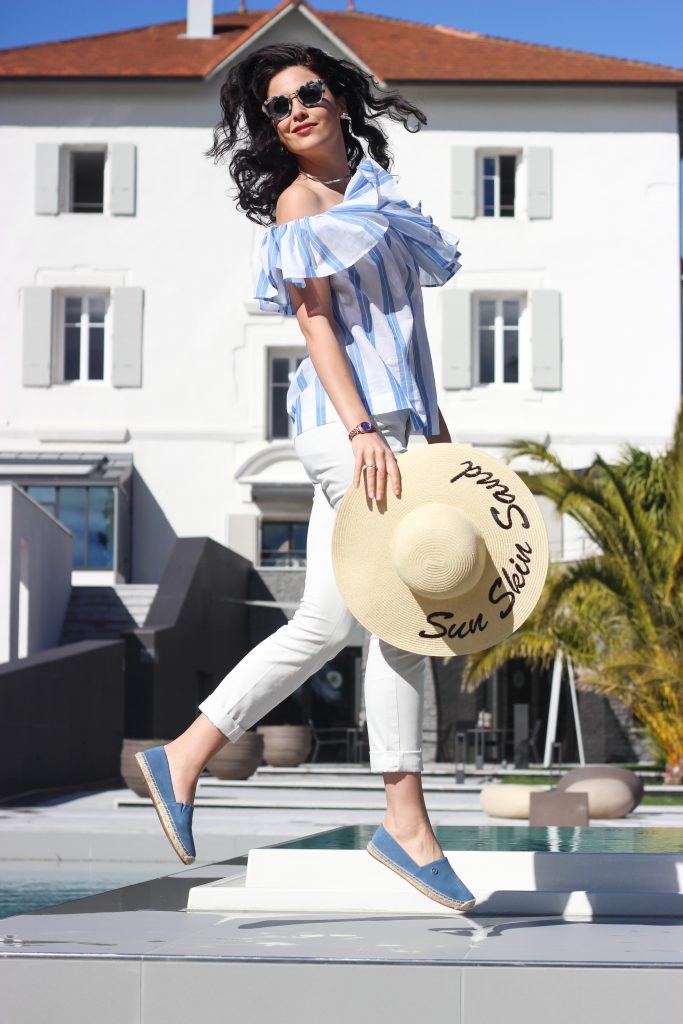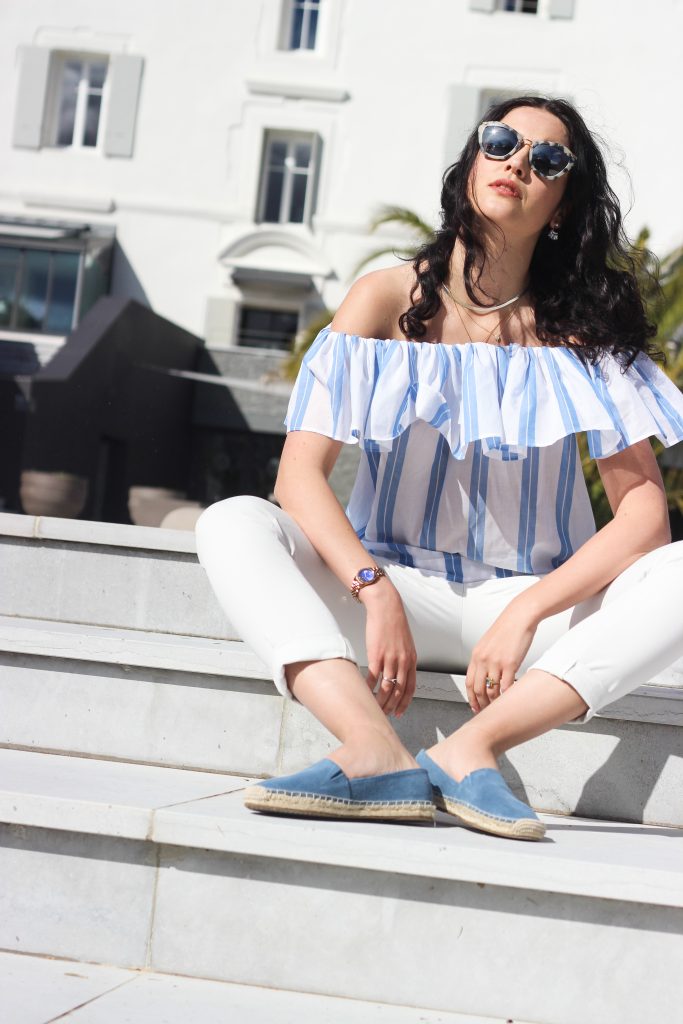 What I'm Wearing: Designers Remix top via Zalando, Maxmara pantalon via Zalando, Michael Kors espadrilles via Zalando, Vero Moda hat via Zalando, Miu Miu sunglasses
Photographer: Tatiane Kozijn | Instagram: @tatianekozijn
Location: Château Autignac, France