Welcome to… Château Autignac! Say what? Today we're taking you along on a modern-day fairy tale. Let's explore.
Autignac
So first of all: Autignac. Chances are you've never heard of it! Autignac is a small village in the Languedoc-Roussillon region of Southern France, located about an hour from Montpellier. The region is famous for its wine, many medieval villages and scenic, green hills. Autignac itself only has about 700 inhabitants, making it the perfect spot to enjoy some peace and quiet. Which is exactly our plan while staying at château Autignac!
the Château
Built in 1860, the château was owned by several generations of noble family. Nowadays, the estate has 5 rooms available for guests to stay and it has a vineyard, Domaine des Prés Lasses, producing its very own wines. The château has been refurbished in recent years, keeping its traditional facade and features, yet with an updated modern yet eternally charming interior. We were in complete awe of the attention to detail and I was especially impressed with the perfect balance between minimal and traditional. My favourite part of the château is the area next to the stairs and the breakfast room, because it has such great natural light coming in the morning! I stayed at the 'Le Pech' room on the second floor, Tatiane in 'La Maurelle' on the first floor. Both equally great with a fantastic view over the garden, pool and green hills. Tip: wake up to watch the sunrise!
Living area and garden
The living area very much feels like home! No big, anonymous spaces but cozy little corners, quiet spots to drink a coffee or read a book and also awesome: a fire place. #score. The château's garden is huge, with sunbeds, a pool and even a jacuzzi! Yep, all ingredients for ultimate peace and relaxation are right at your fingertips.
Interior design
Every little corner of the château truly is #homegoals. From the fine art work to the furniture and nice little touches such as white orchids and cool coffee table books. The château is designed by architects and interior designers Larroche et Joyeux, which name I immeditely noted down for my future home. Let a girl dream! The spaces are all super light, austere and let's admit: super pleasant to photograph too!
What I'm Wearing
And while we're on the topic of photography: I'm wearing a Parisian style inspired outfit, minimal but with nice touches fitting right in. The navy jacket with white buttons is my new favourite for spring, I love how it looks with a pleated skirt. So chic. The only other things the outfit required were a pair of pumps and a cute scarf!
Domaine des Prés Lasses
It sure adds extra charm when you're staying at a château that is essentially also a wine estate. From the cellar in the basement to the views over the vineyards and ofcourse getting to taste the wines ourselves: it's a whole experience. Domaine des Prés Lasses produced its first vintage in 1999 and what started with the owners buying a few plots of old Faugères vines has since turned into organic vineyards comprising over 30 hectare. Throughout the 3 days of our stay, we had countless glasses of wine (and a lot of cheese, for that matter) and it sure was one of the finest, most exciting wines I've ever tasted
Conclusion: Feels like home
To say that we've fallen a little bit in love would be an understatement. The French lifestyle of wining and dining, enjoying great local ingredients in our meals, a glass of wine here and there. The French sure know how to live and I want it too. Pure joie de vivre! The owners and staff are simply amazing, so welcoming and with lots of great stories and tips about the area, wines and ofcourse the château itself. The perfect spot for honeymooners, if you need to go somewhere to recharge or simply… if you want to treat yourself! There's always a good reason for a getaway, don't you think?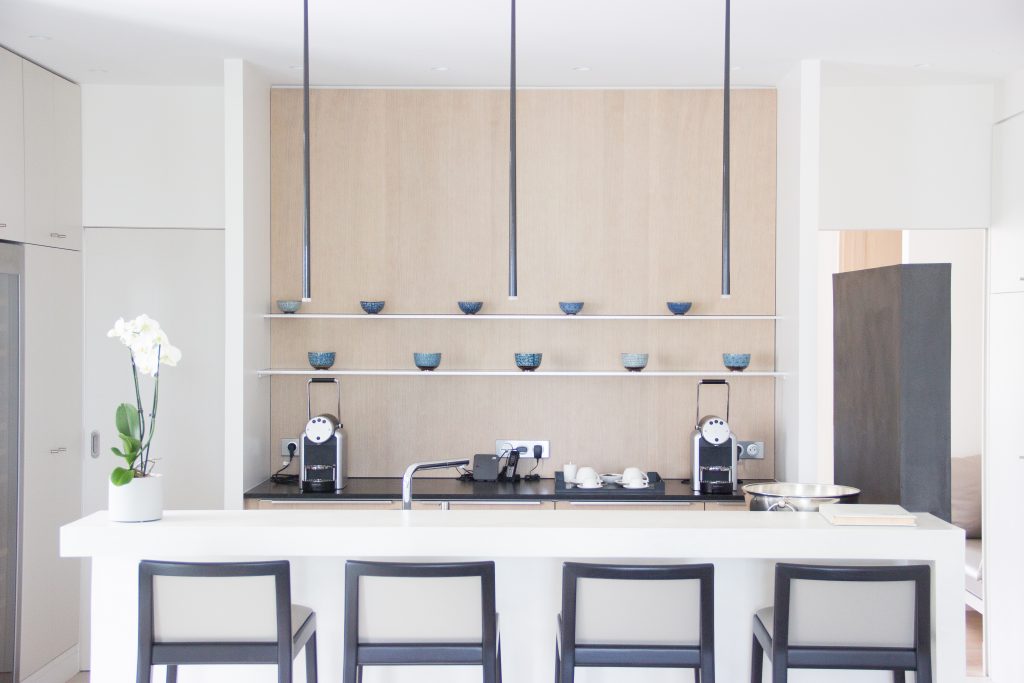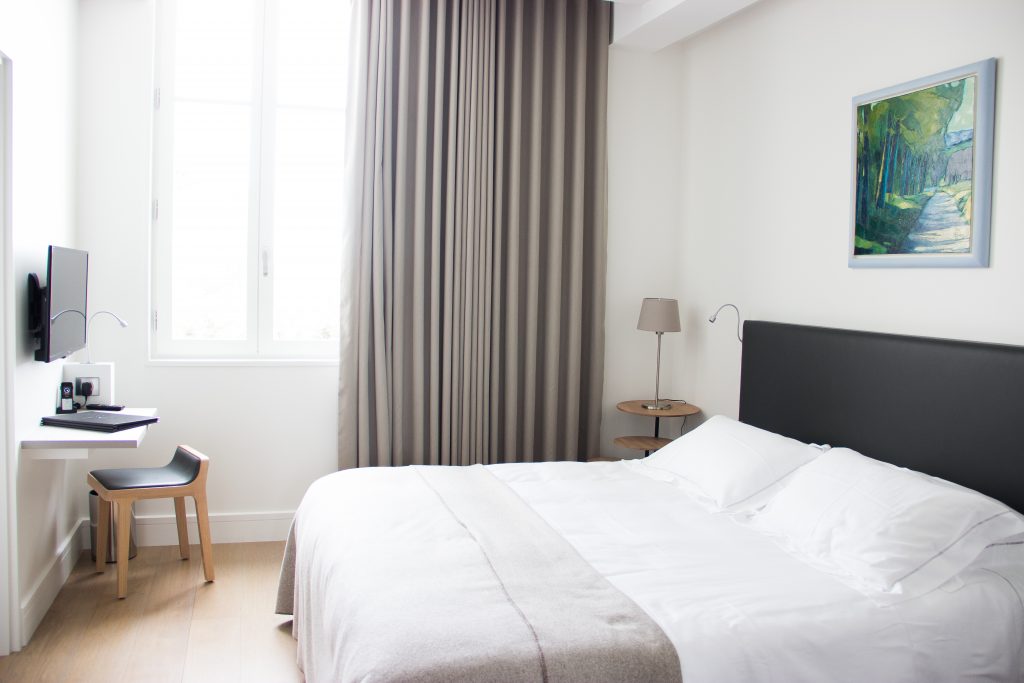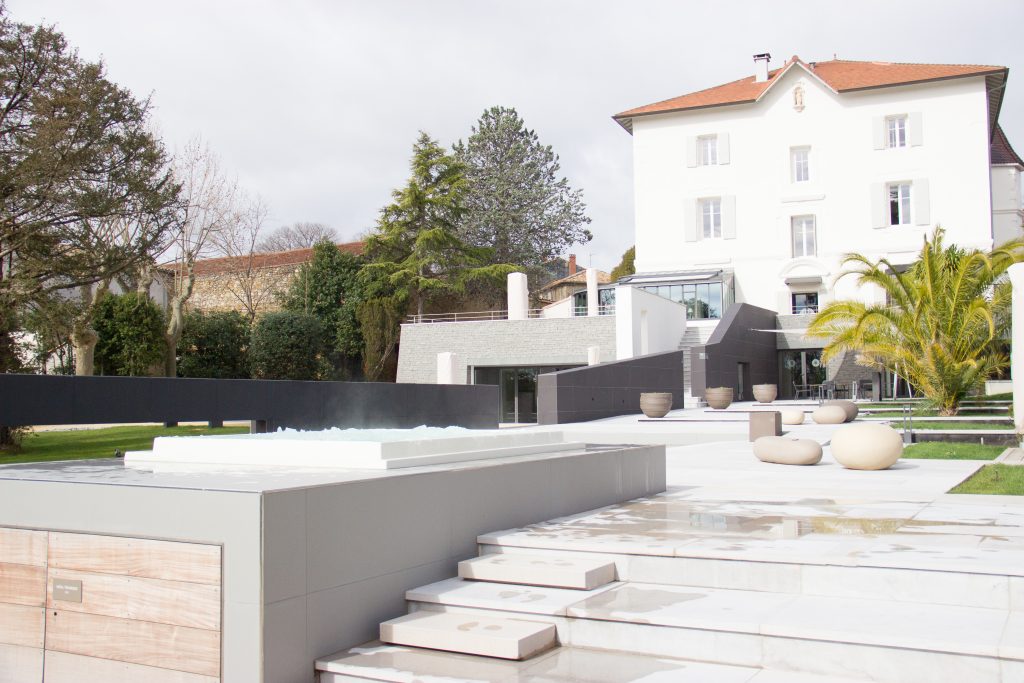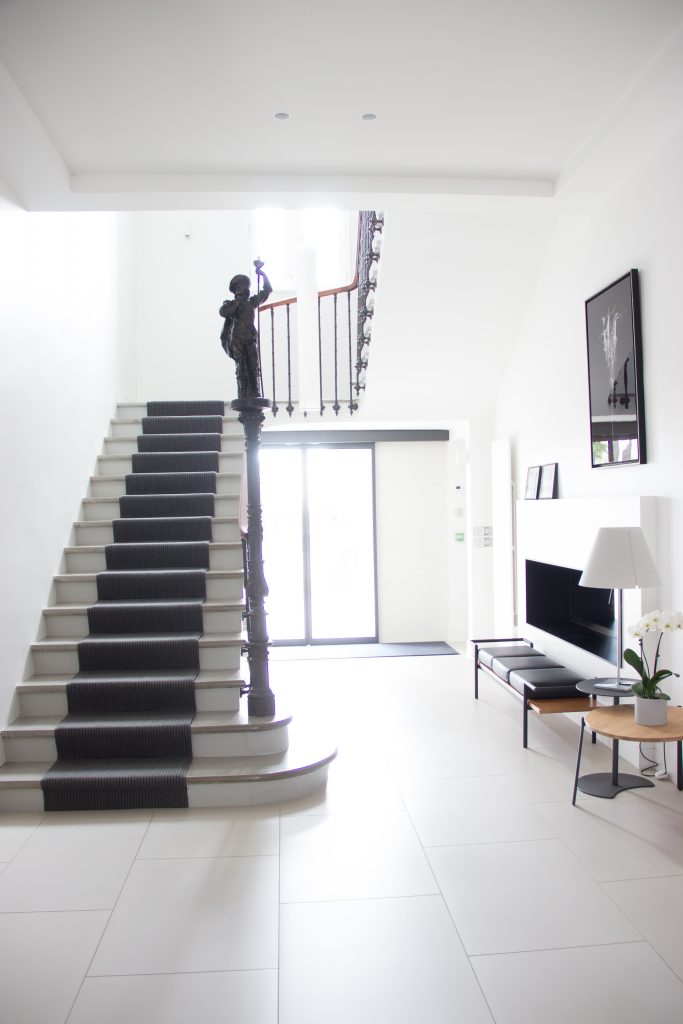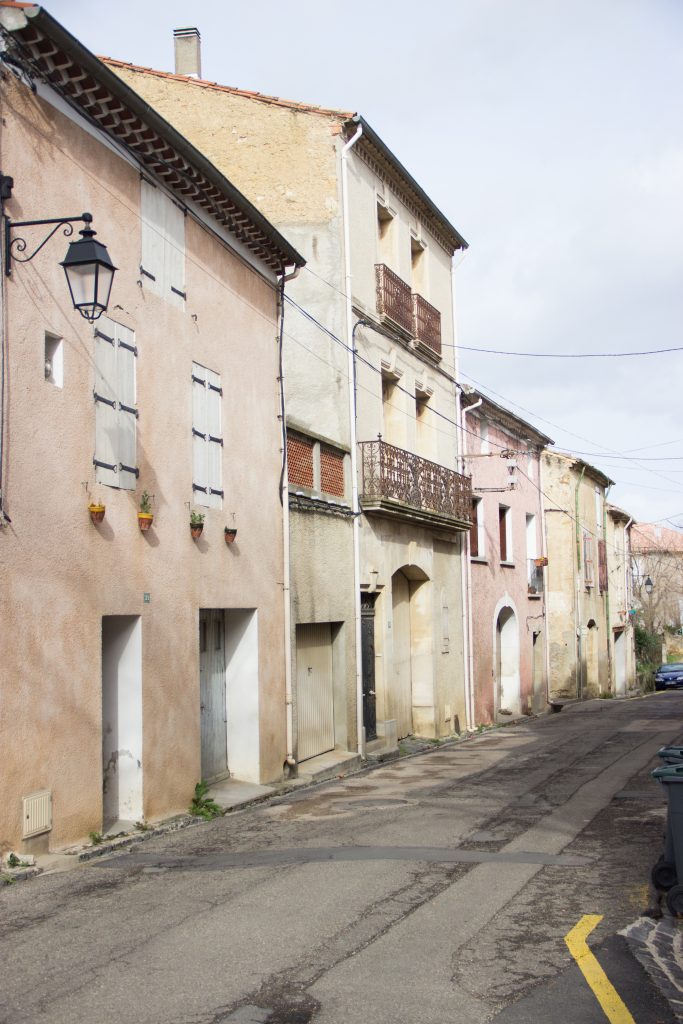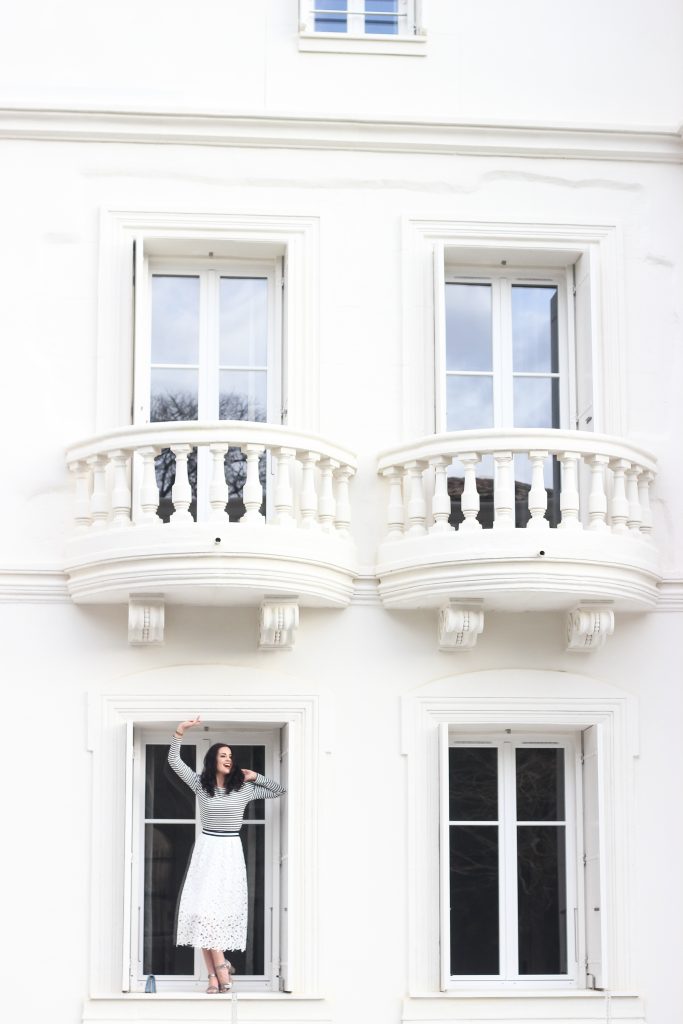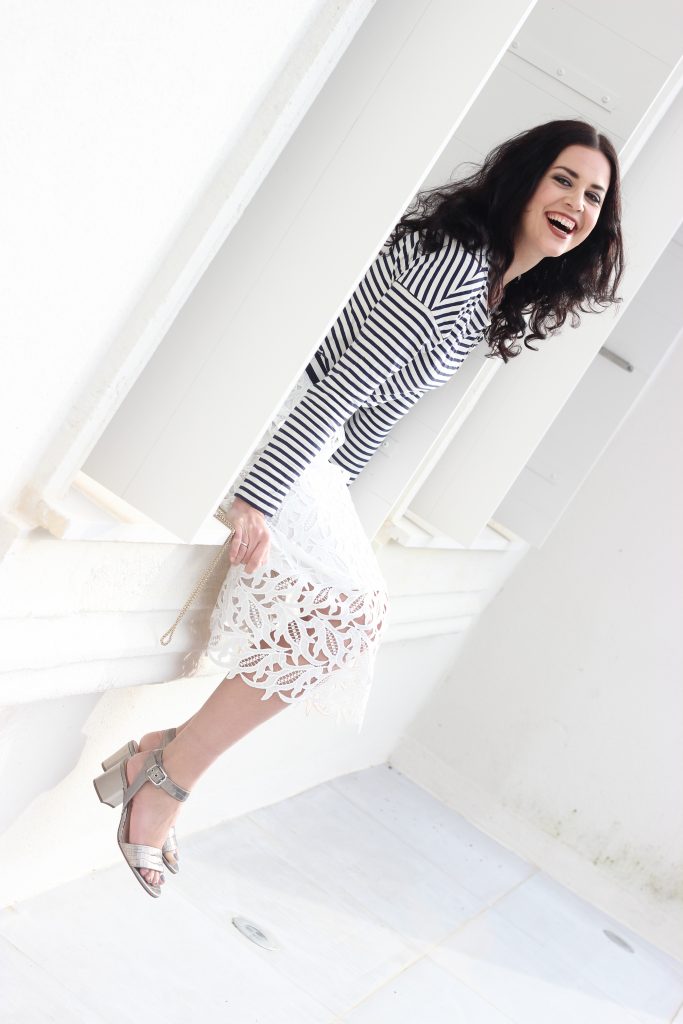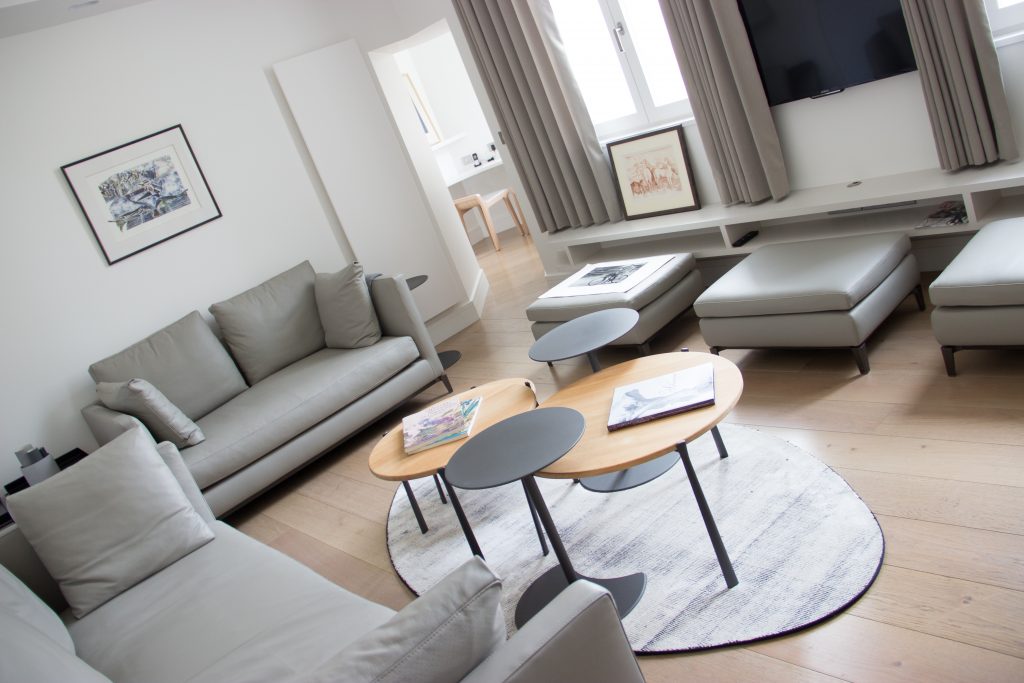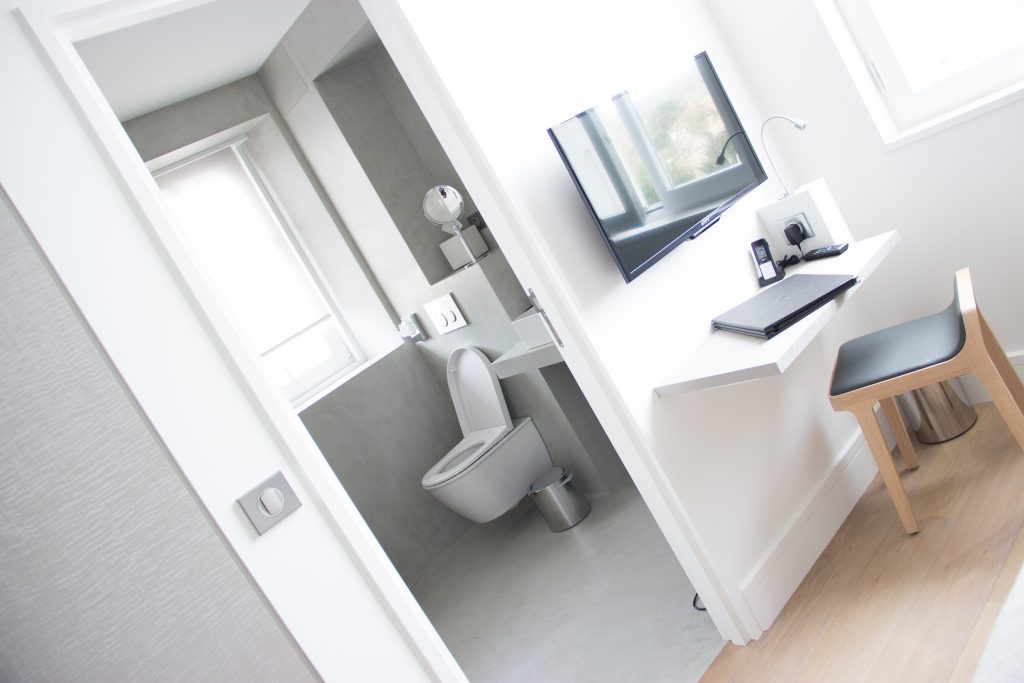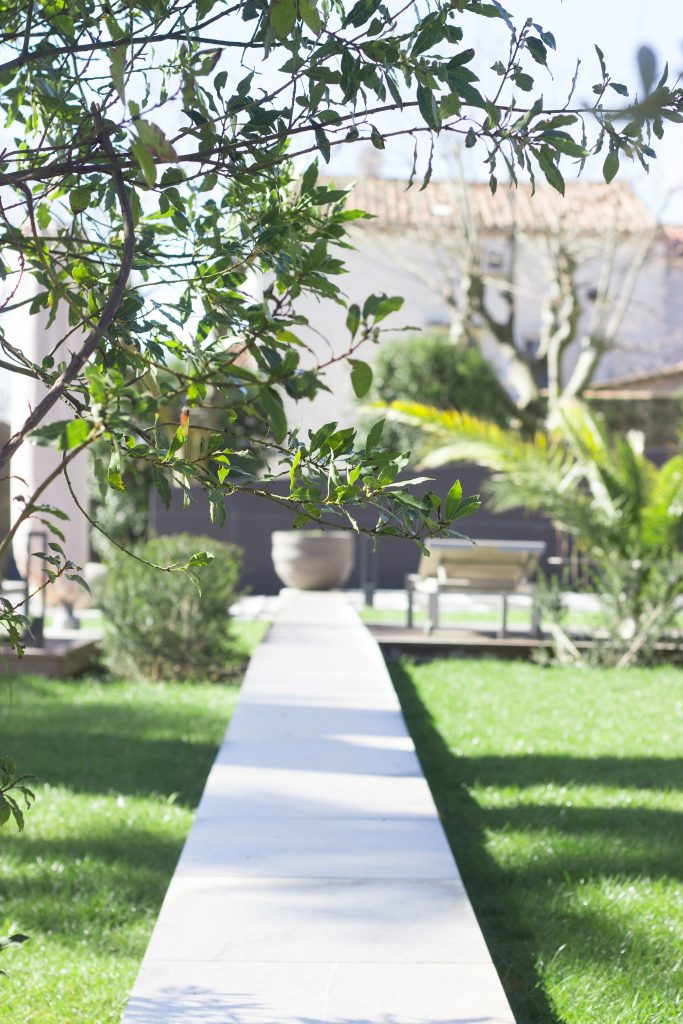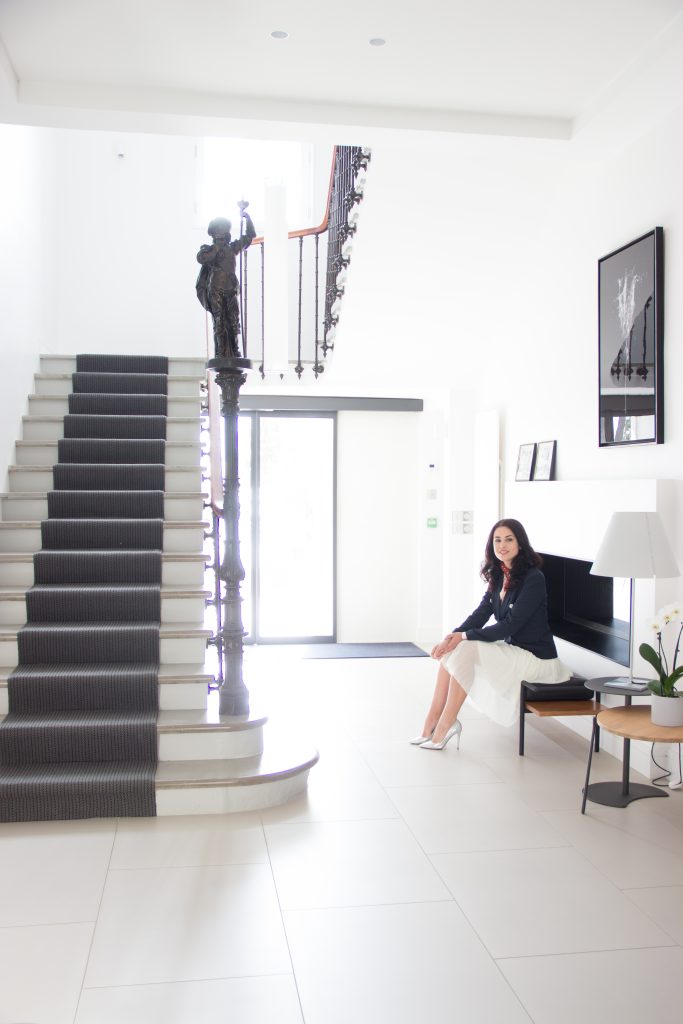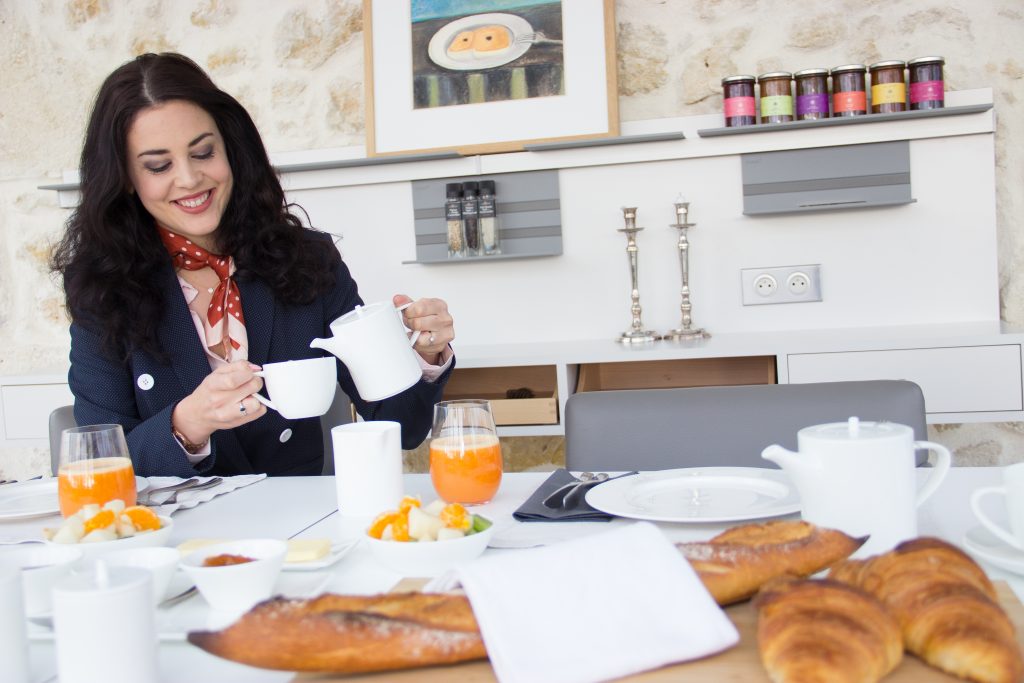 What I'm Wearing: Marks & Spencer jacket, Marks & Spencer shirt, Oasis skirt, DVF heels, Marks & Spencer scarf
Photographer: Tatiane Kozijn | Instagram: @tatianekozijn
Location: Château Autignac, France