Have you been enjoying our Morocco coverage on FashionContainer so far? Today I'm taking you with us through the 4 favourite spots we've experienced while in Marrakech. These are the absolute must-eats, must-experience, so take note if you're planning a visit to the 'red city' soon!
It took us a good half an hour of getting lost in tiny alleyways to find Le Tobsil, but the search was well worth it. This secluded riad with a lovely romantic red atmosphere is the place to enjoy a 5 course Moroccan menu while sipping on a glass of local wine listening to Gnawa musicans play. Our personal favourite part of the dinner were the 10 different traditional Moroccan salads. The surprising use of herbs and freshness really impressed! This is the spot to take out your significant other for an anniversary dinner (like we saw several couples do), but us the FashionContainer team very much enjoyed our evening as friends here too ;). On another note: the list of celebrities and presidents that has visited this restaurant is endless. Impressive. You never know who you find yourself rubbing shoulders with here…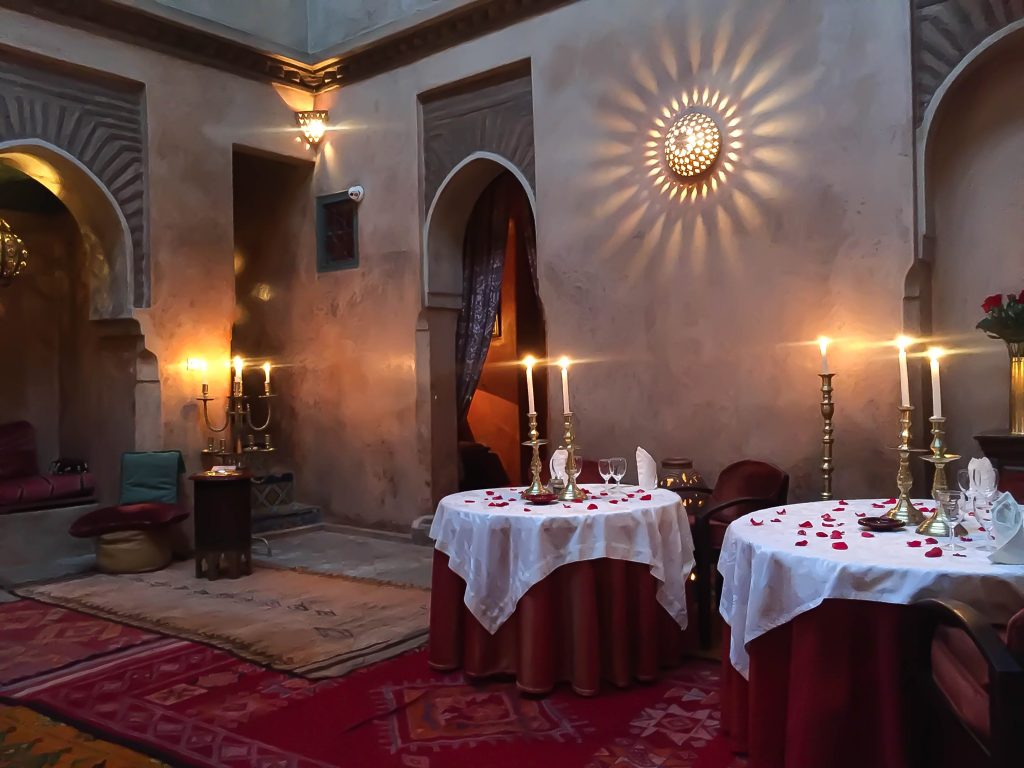 Comptoir Darna
We arrived at Comptoir Darna feeling rather exhausted from a day of sightseeing. Well, well, well. I guarantee you this: you'll be healed from your tiredness very quickly at Comptoir Darna. The energy that vibrates here is incredible! On point staff, fantastic dance shows in between courses and craft cocktails are just a few of the things that made Comptoir a big hit with us. There's a lot to say about the food too! One of them being that it was the best meal we had in Marrakech during our entire first week in town. There's a great mix between both European and Moroccan food and we loved being able to order both. Our whole dinner experience was flawless, but what's even better about Comptoir is that the night club is simply one staircase away. With live music, dancers, a great crowd this is undoubtedly the place to be. Smoking shisha while drinking champagne until the early hours; enough reasons to love life.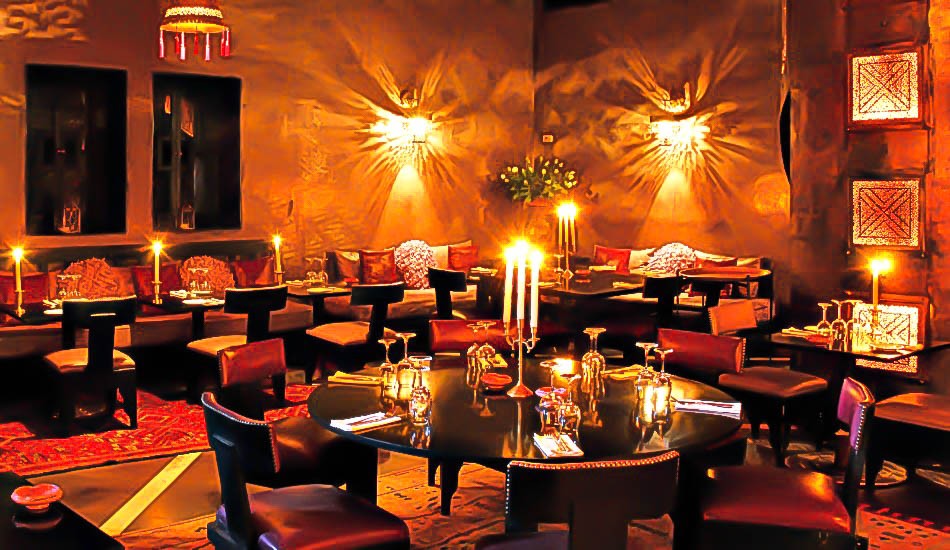 Le Jardin
You have no idea what's behind this door when you're standing at this alleyway in the middle of the soucks where Le Jardin is situated. Inside you find a big courtyard decorated with what seems a million Moroccan silver lanterns. Great bohemian vibe, very lively restaurant with a great menu. We went here with some new friends we made at our hotel and had a great time. We were craving some great European style food (not always easy to find in Marrakech) and loved everything we tried here.
Lotus club dinner show
Dinner shows are a thing in Morocco! And something you must absolutely experience. It's a great opportunity to get to taste real Moroccan flavours while also enjoying some fabulous entertainment while doing so. The Lotus Club dinner show is set around a gorgeous courtyard with lanterns, great interior and a cozy dinner setting. The food is great, we loved the Lamb tagine most! The amount of food you're served is crazy (it's a set menu), so you better make sure you have a good appetite.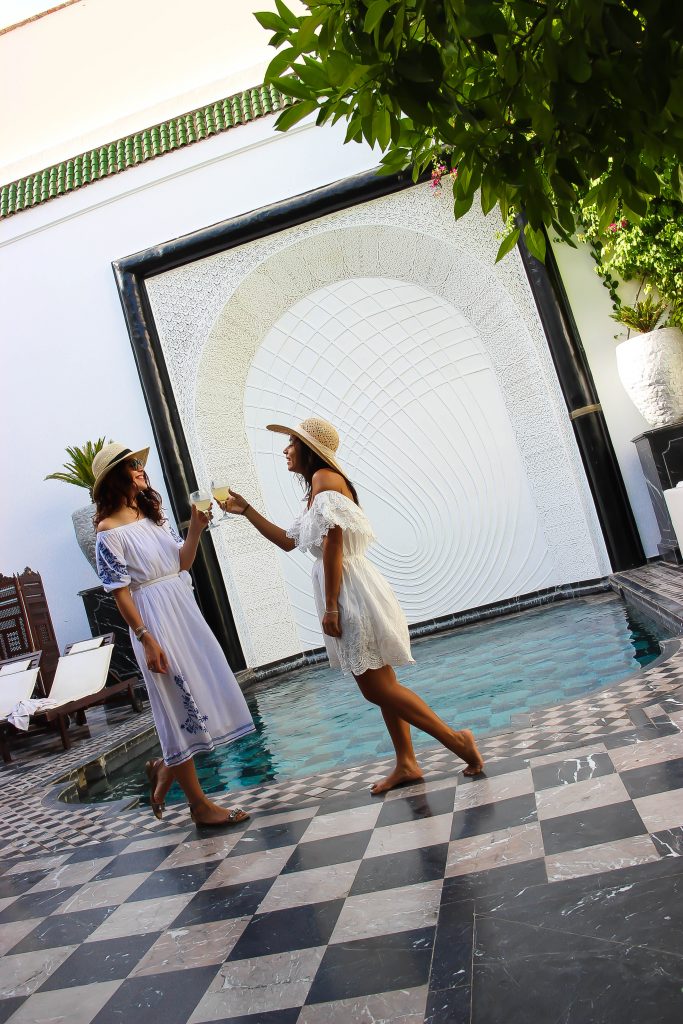 Have we made you excited about travelling (and eating) in Marrakech yet?