There's something about the flow of this skirt that just gives the whole look such an elegant feel. It's the perfect partner to the sheer lace top that has been waiting forever in my closet to be worn.
Wearing: Witchery skirt, Lace top, Windsorsmith heels, Mango bag (similar here), Black waist belt
I wore this outfit last weekend in town (perhaps a little overdressed, I know), while I was there with Hassan for a bit of an afternoon chill out. The lace-up heels seem to work exceptionally well with the lace top, don't you think?
Like I'm keeping saying: ever since I started working full-time 5 months ago, my weekends have become sacred for me. Finally a bit of me-time, doing the things I enjoy and refuelling my energy levels. Oh, and not to forget: the weekend are also for wearing those too fashion forward pieces that you can't wear at work! I have to say that the long office days sometimes get the better of me, leaving me with not enough energy for the things I passionately love. Like writing, this blog, fashion. It's part of the grown up life, which I love for so many reasons, but it can be so tough sometimes.
One of the things that kept me inspired today, is a quote I read in the Collective magazine while having my lunch break at work. It somehow makes so much sense for the stage of my life I'm in right now and it truly encouraged me.
"They don't fit in, because they were meant to stand out. They swim against the tide, fly high, look a little deeper and search a little farther. They don't know boundaries. They're untouched by rules and setbacks only propel them forward. They're the ones to watch, the new kids on the block, the achievers, and the world is looking on. They are the new class."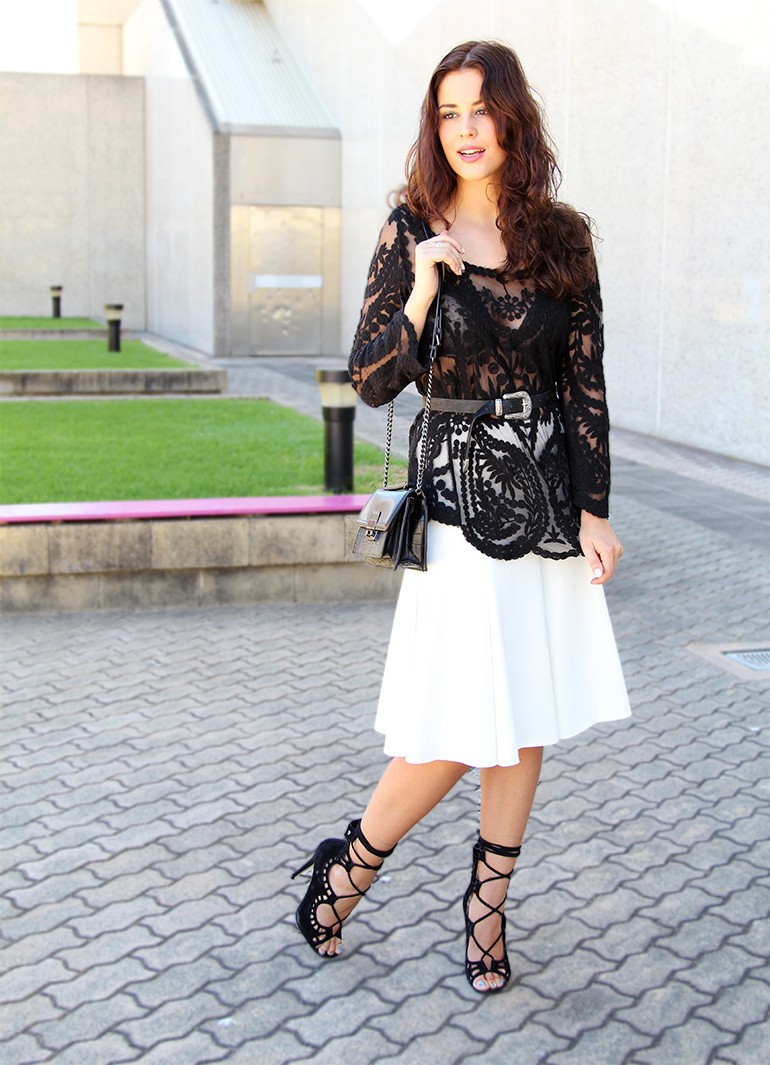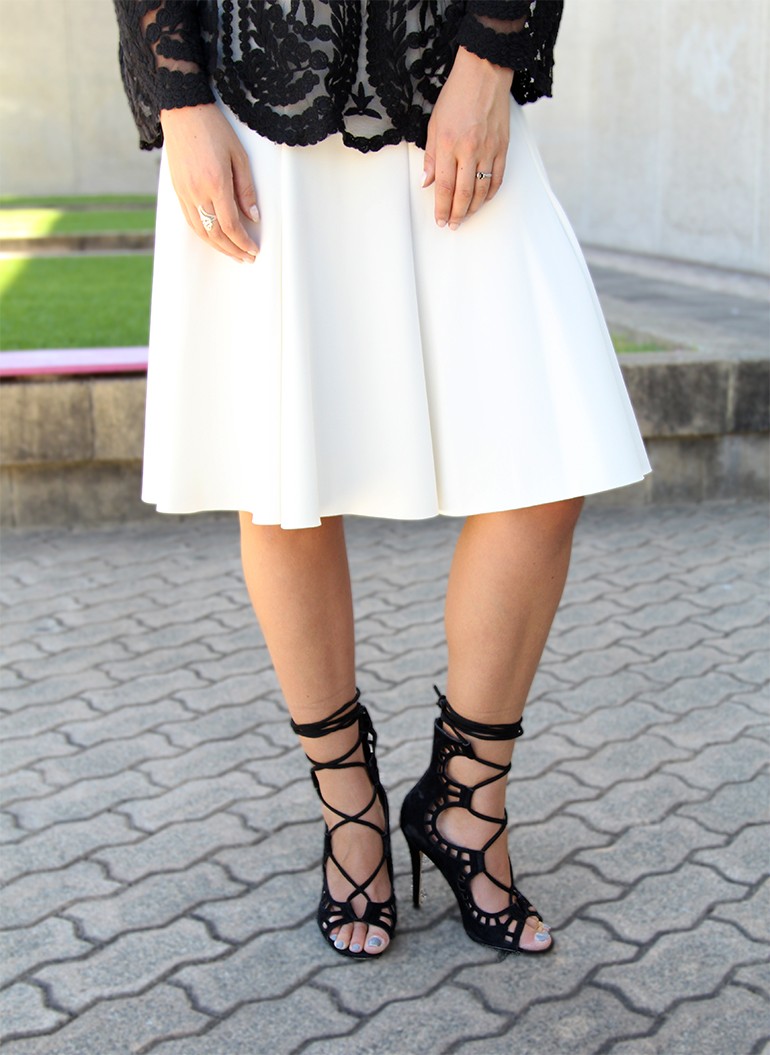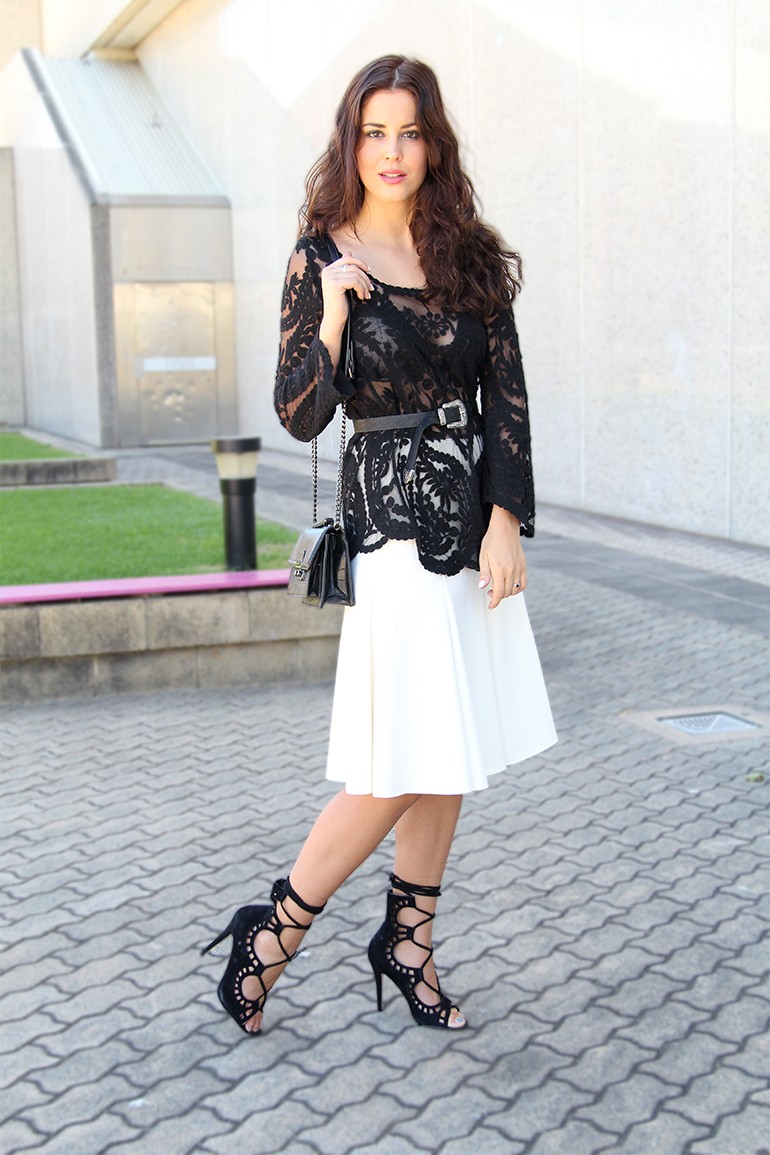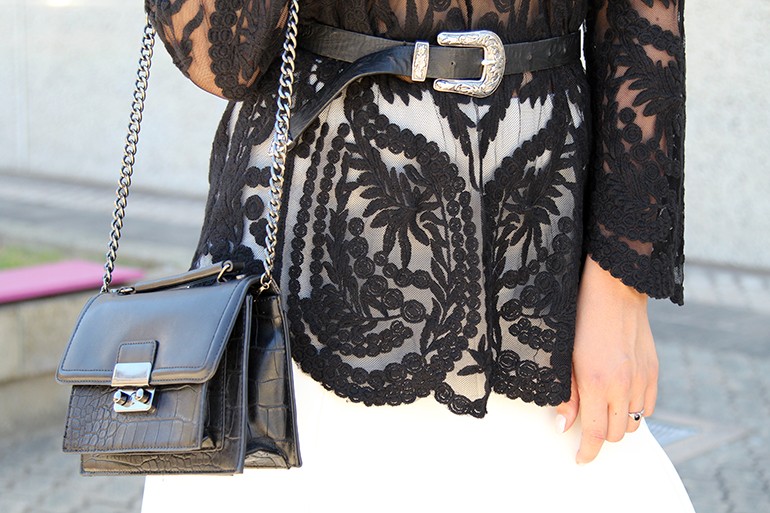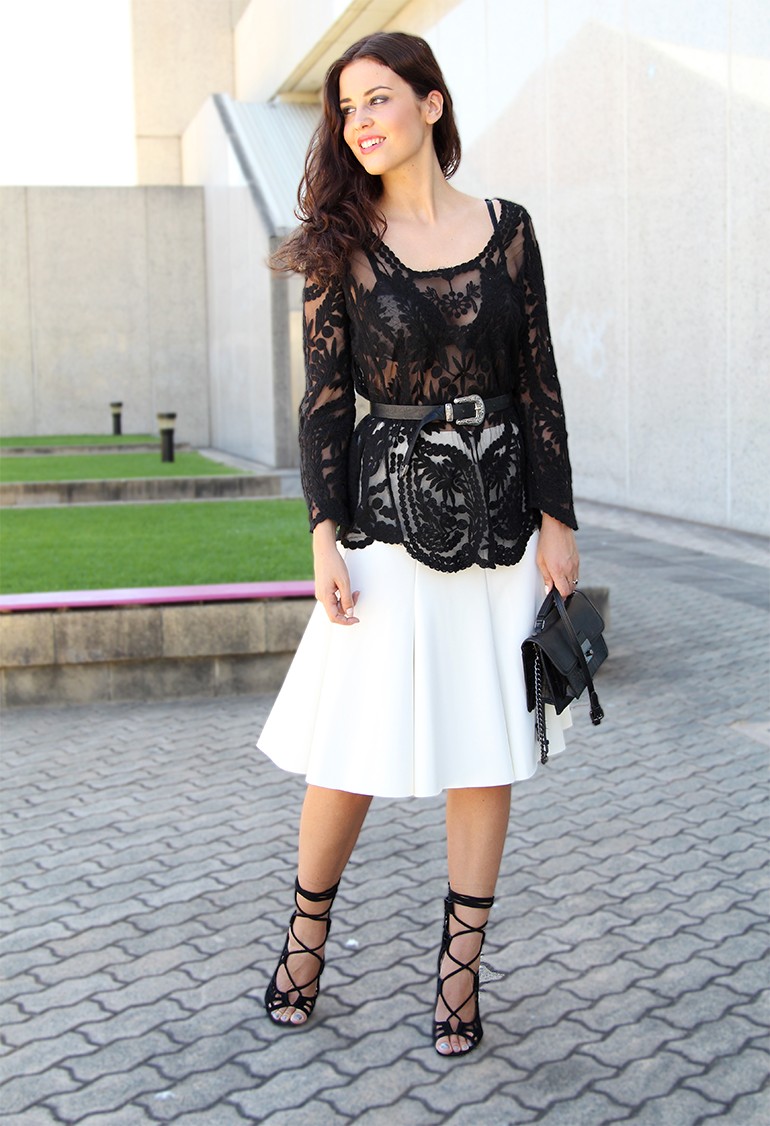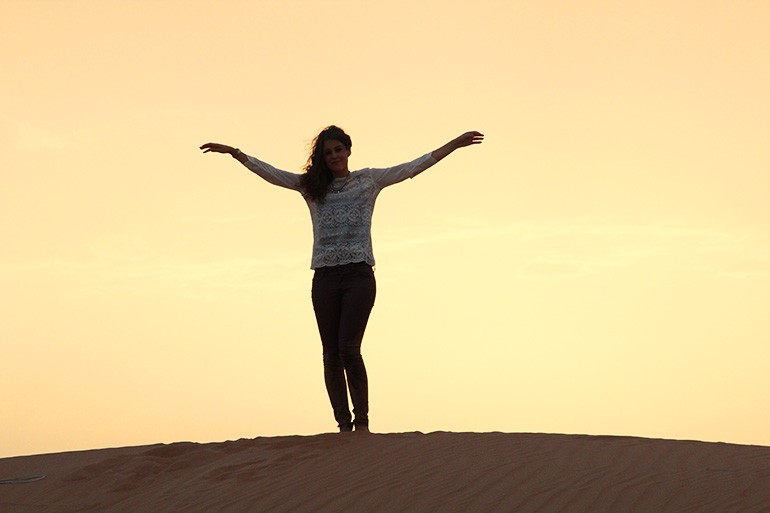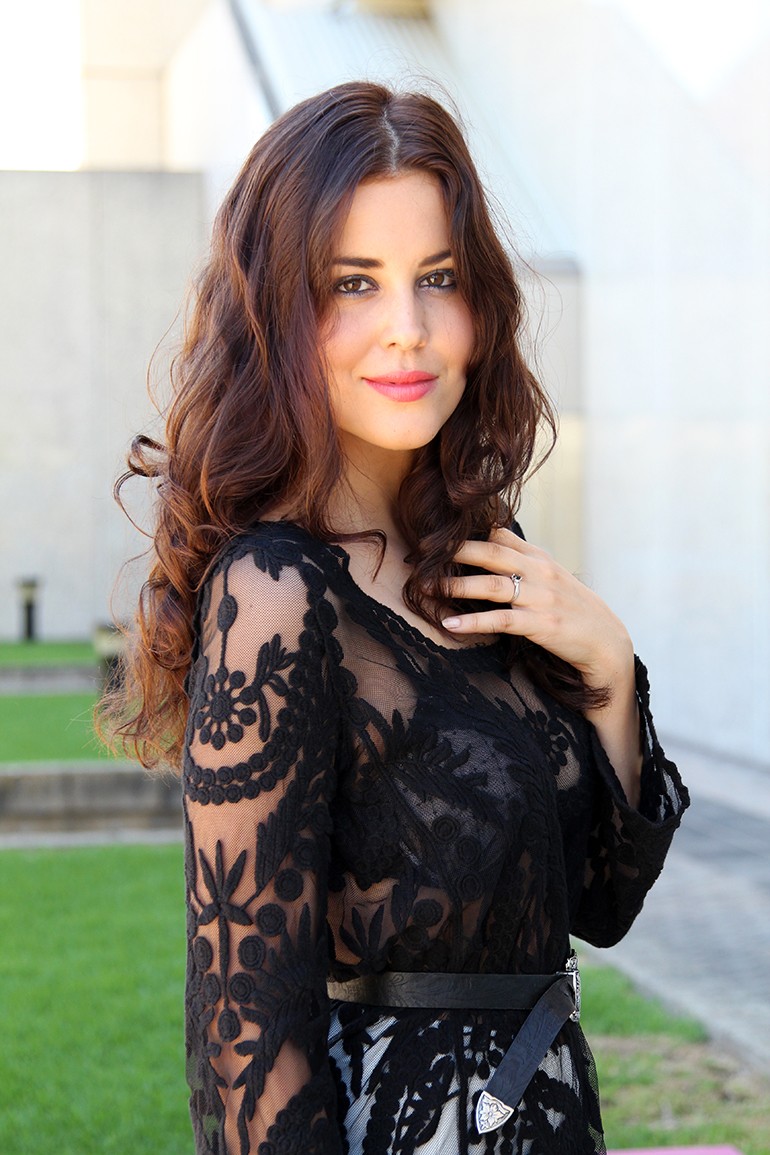 Pictures by Hassan Mounzer
Wearing: Witchery skirt, Lace top, Windsorsmith heels, Mango bag (similar here), Black waist belt