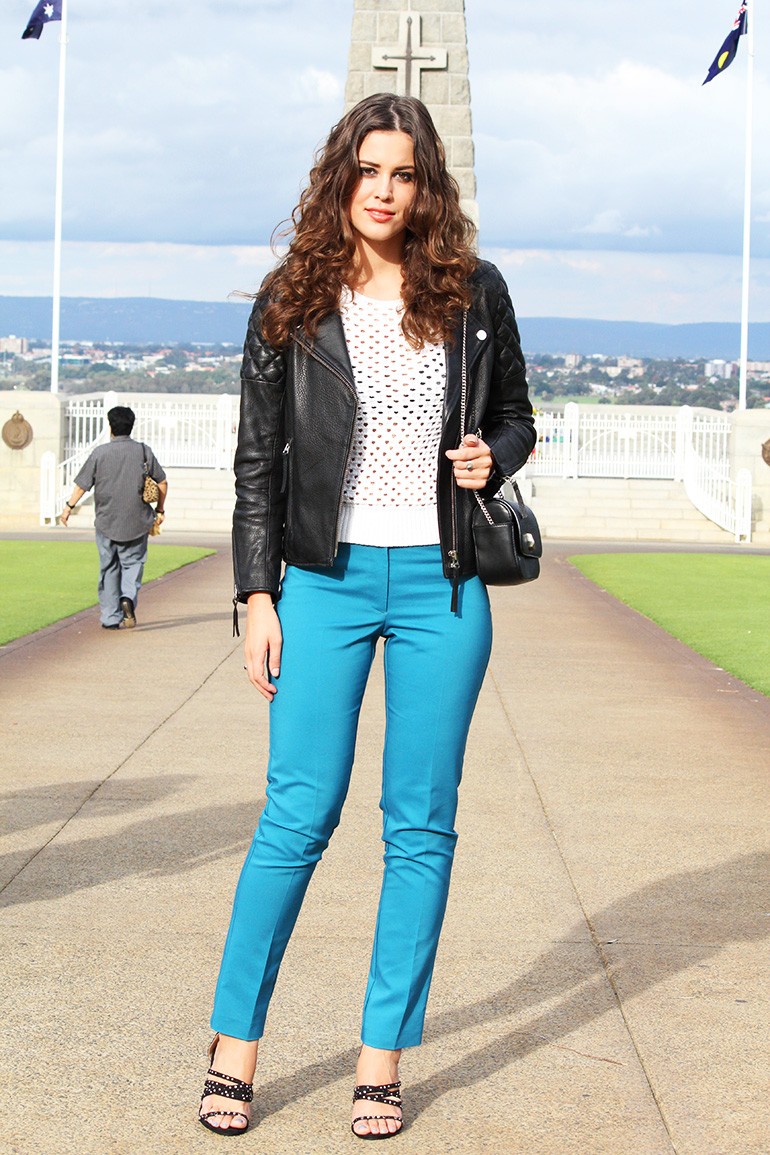 You have probably noticed that I'm not wearing pants very often. One the reasons for that is that I rarely manage to find a pair of pants with the right fit. I'm taller than average, about 1.77, and very often pants don't reach my ankles.
Anyway, I was really happy to find this awesome pair of blue pants at Target last week for only $14. I think they look very classy and its bright colour makes it even better.
I had a really fun weekend. I did some biking around the river, slept in till late and had a nice lunch with friends on both saturday and sunday. Besides that, I also worked on a project which I can only tell you more about next month (arghh!). When I am enthusiast about something, I always want to talk about it immediately, but unfortunately I can't. Today I started my day very good with going to the gym and to be honest, I feel really exhausted right now. Besides running on the treadmill, I'm thinking to follow some classes as well the coming days, yoga perhaps! Does any of you have experience with yoga? Do you recommend it?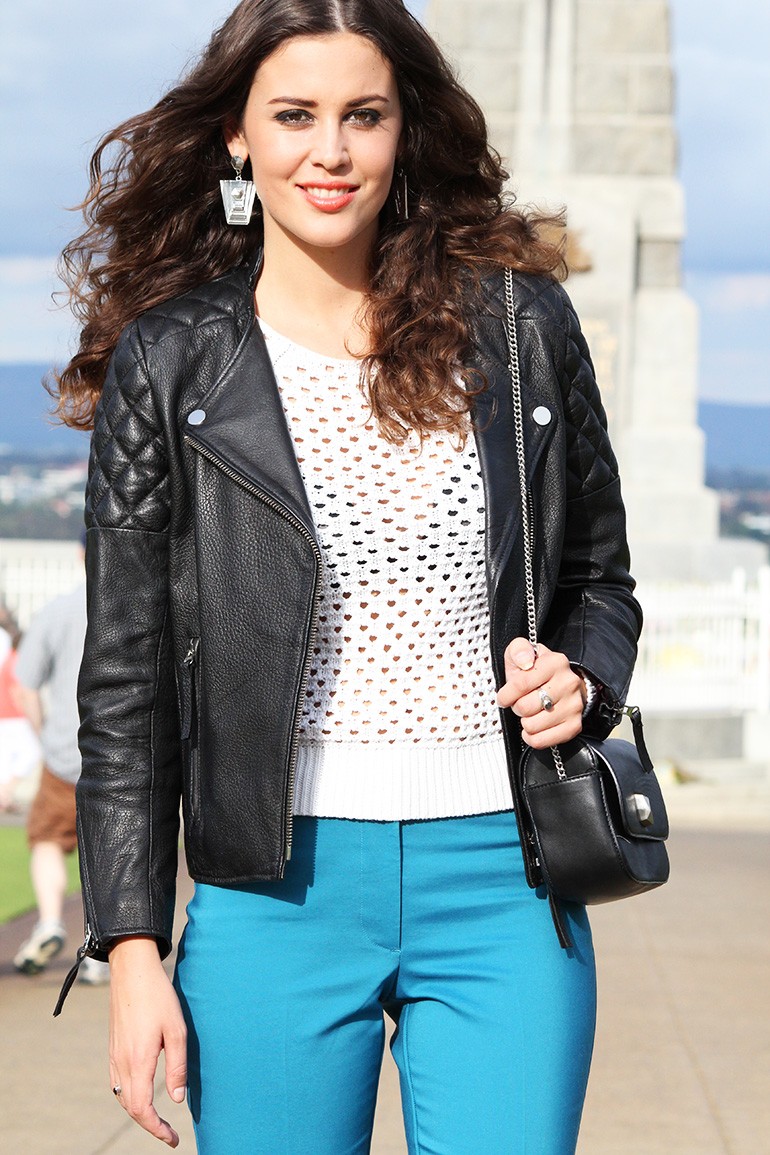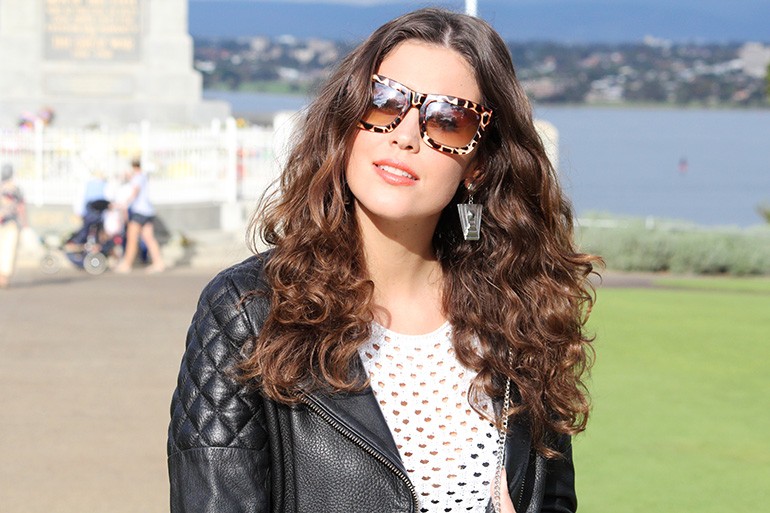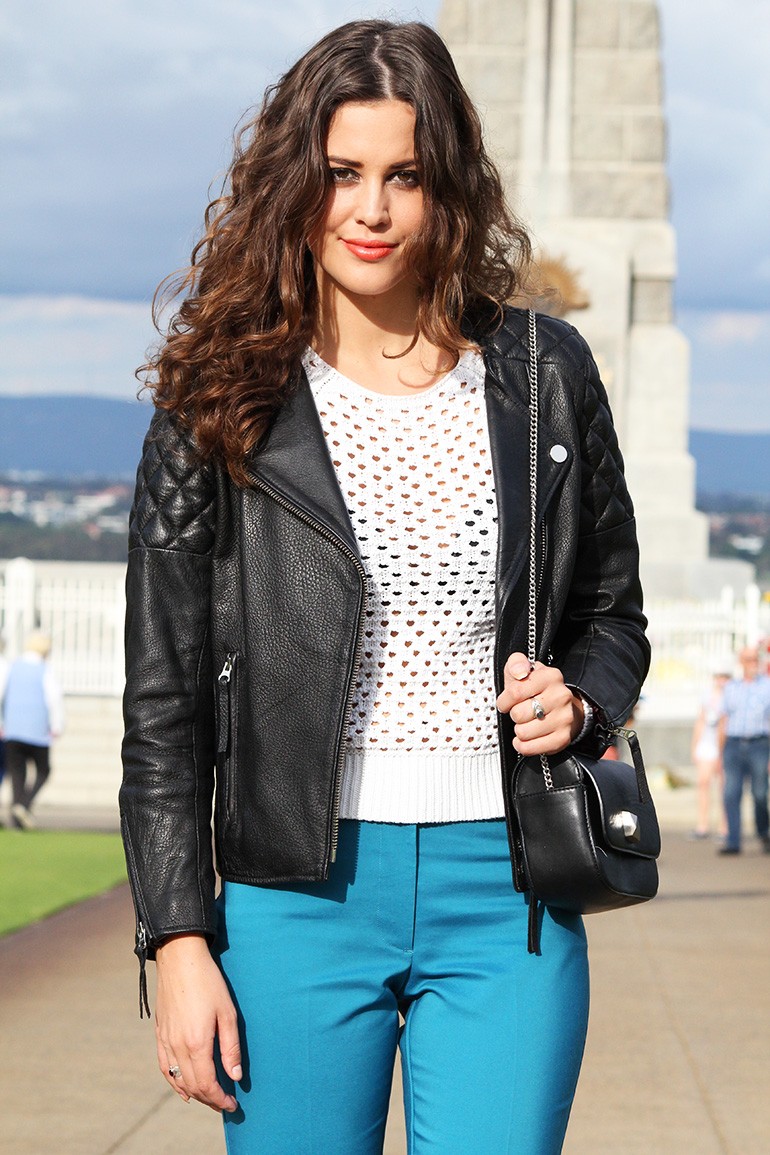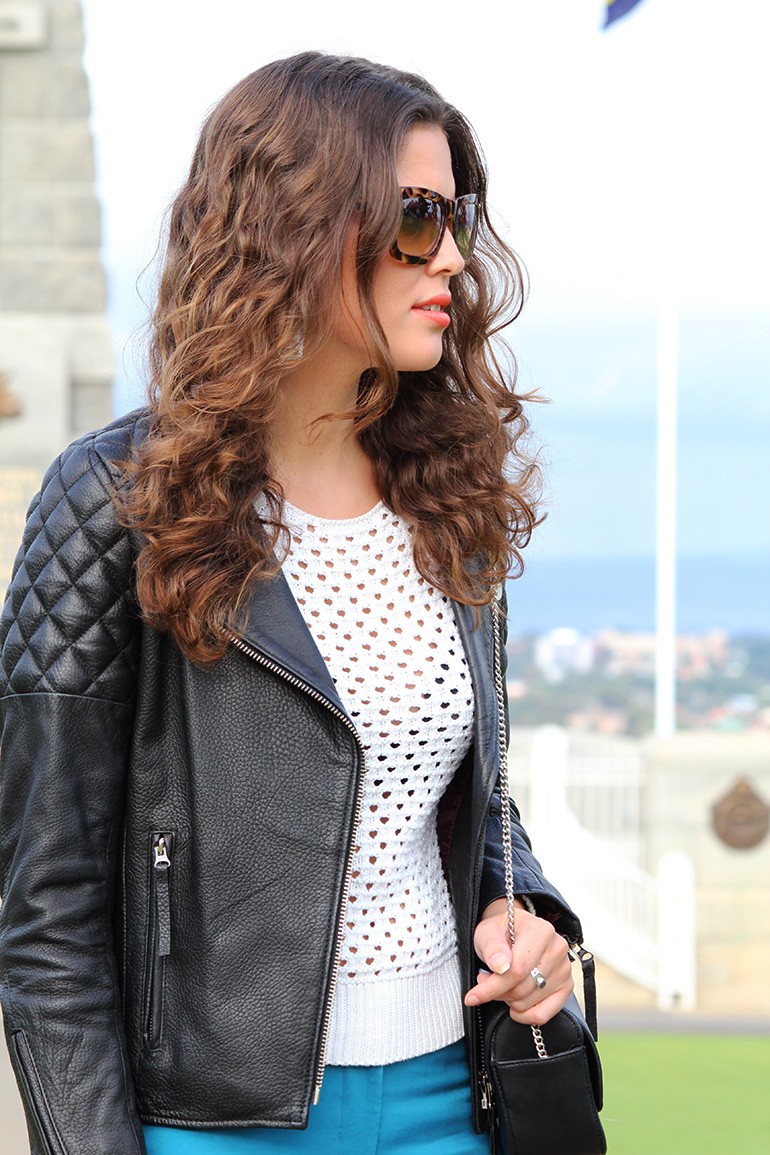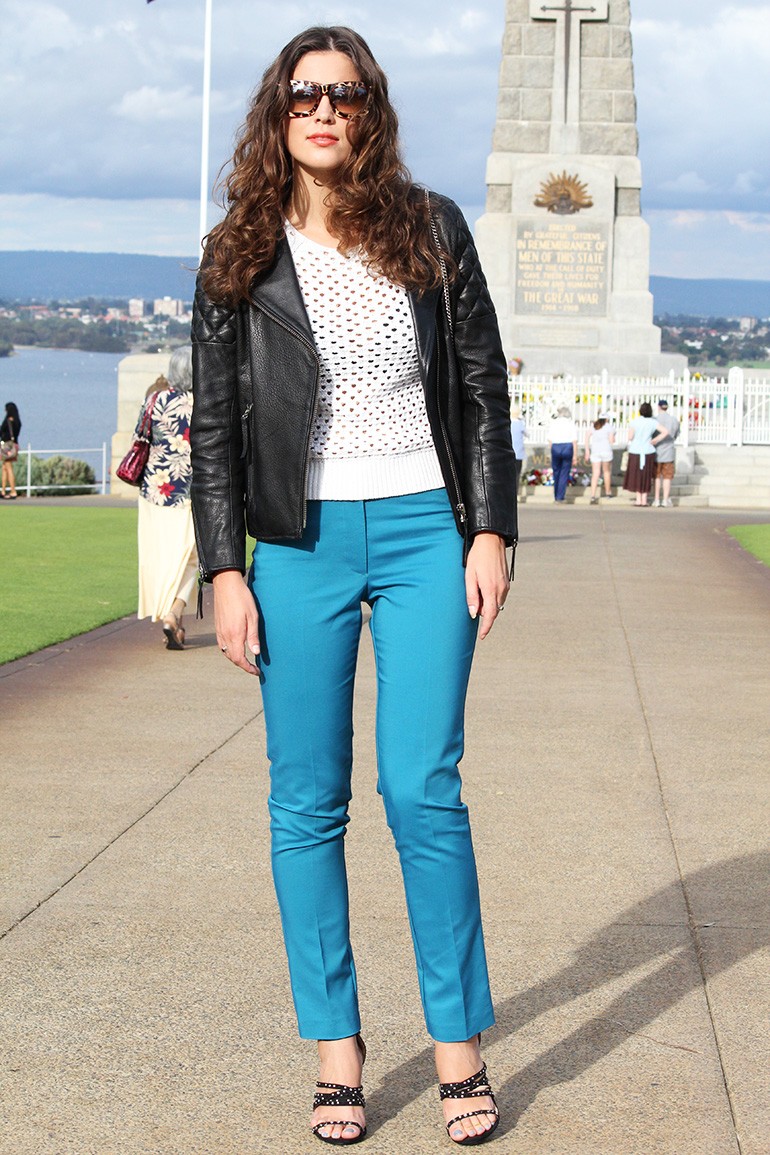 Pictures by H. Mounzer
H&M leather jacket (similiar here), Dotti sweater (similar here), Target pants (similar here), Zara heels and bag, Love Couture sunglasses (similar here)
Fashioncontainer is on: