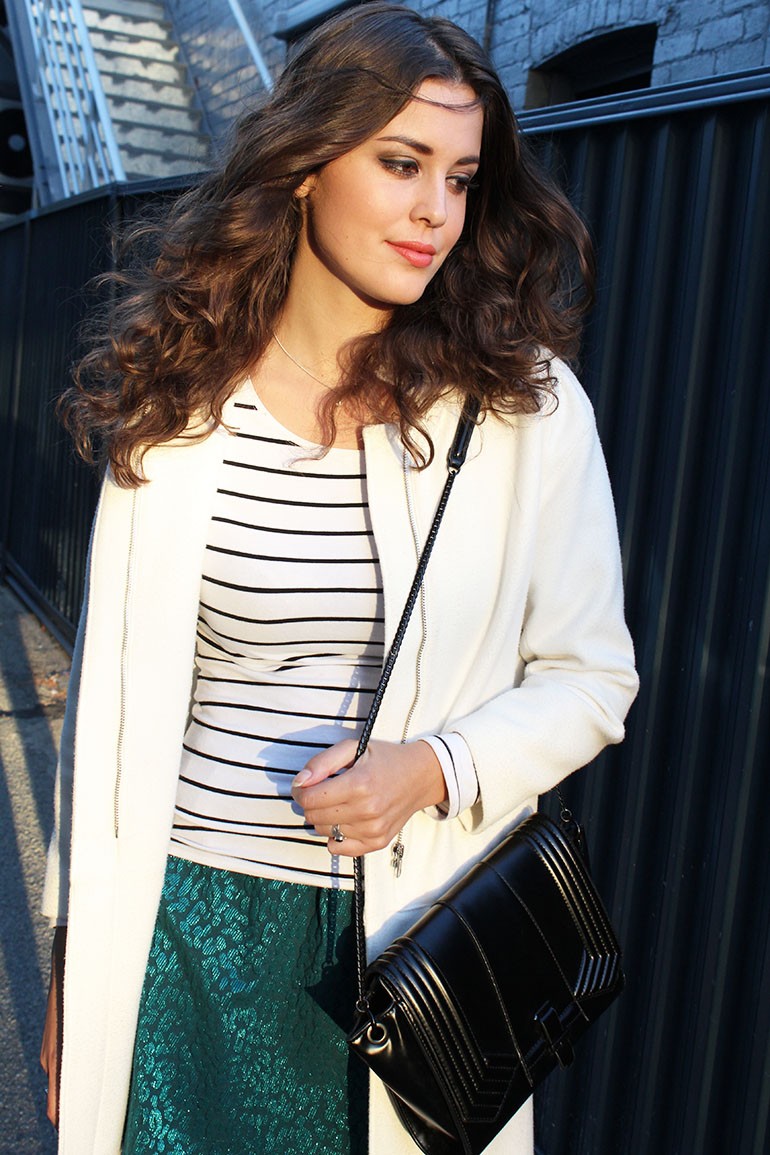 While taking a look at these pictures, I  realize how much my mood dictates how I look at things. I shot this outfit just after coming back from travelling, when I was a bit jetlagging and having a hard time adapting to the daily life again.
 I can remember that those first few days when I came back everything was stupid, annoying and ugly. And so were these pictures in my point of view, that's why I never posted them at the blog. Now, a bit over a month after, I was just going through my files and I suddenly looked at these pictures with a complete different eye than I did back then. I actually like the pictures a lot right now! Realizing this, I believe it's very important to be aware if a particular opinion you have is real or mostly based on your bad mood. 
Besides my mood dictating my opinion about these pictures for example, I am also someone who can be extremely obsessed with small imperfections, which my readers most probably don't even notice. Remember this post, where I told you that I was having a bad hair day and I wasn't feeling well at all? Well, you didn't even notice it at all. Message to myself (and maybe to who can relate to it): stop obsessing when you feel like you're having a bad hair or a bad whatever day, most people won't even notice. 
The funny thing about having a blog, is the fact that you're becoming very much aware of yourself. You are being confronted with your own pictures, your body and your mood constantly. The good part about that is that I'm constantly challenging myself to feel better and do better. Well, that was quite a story for some outfit pictures. I hope you like them.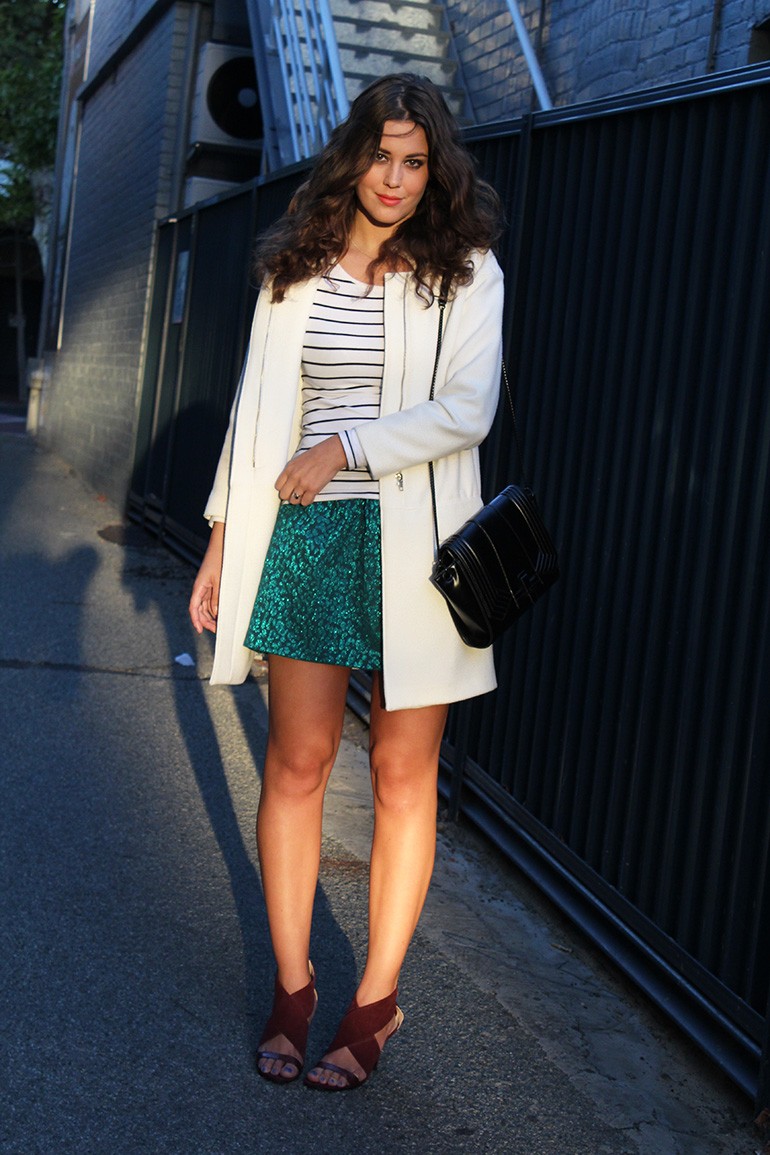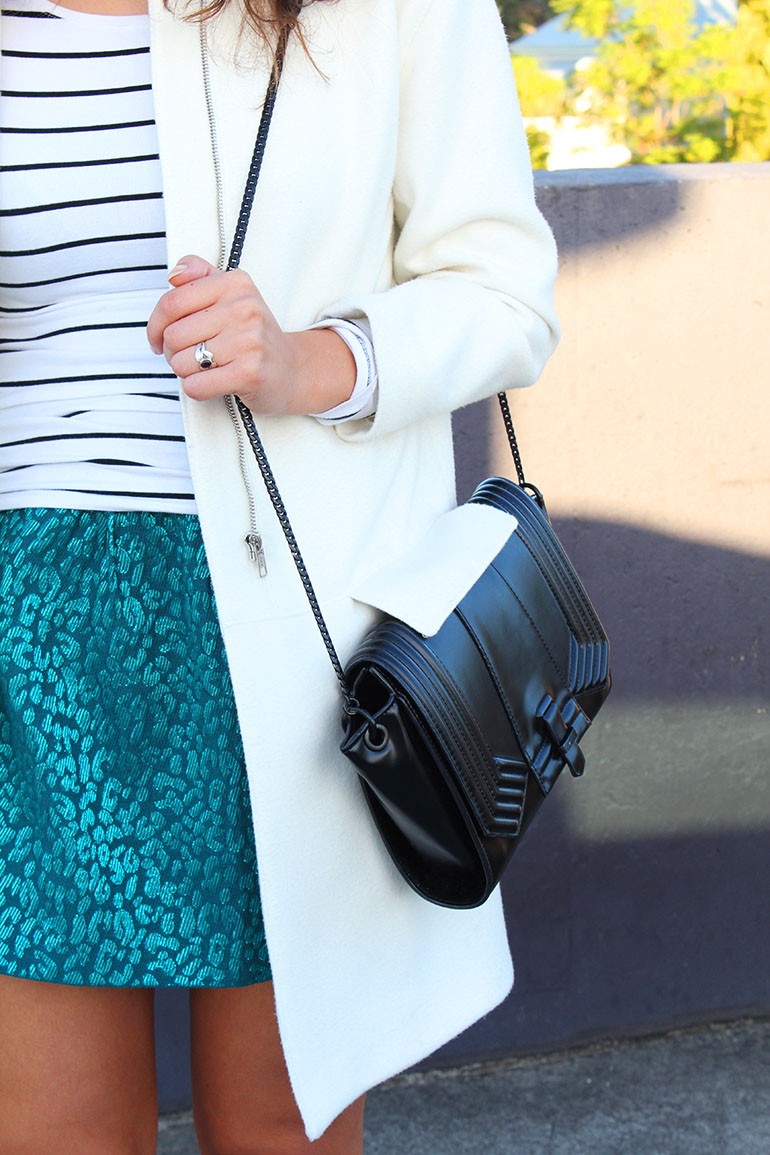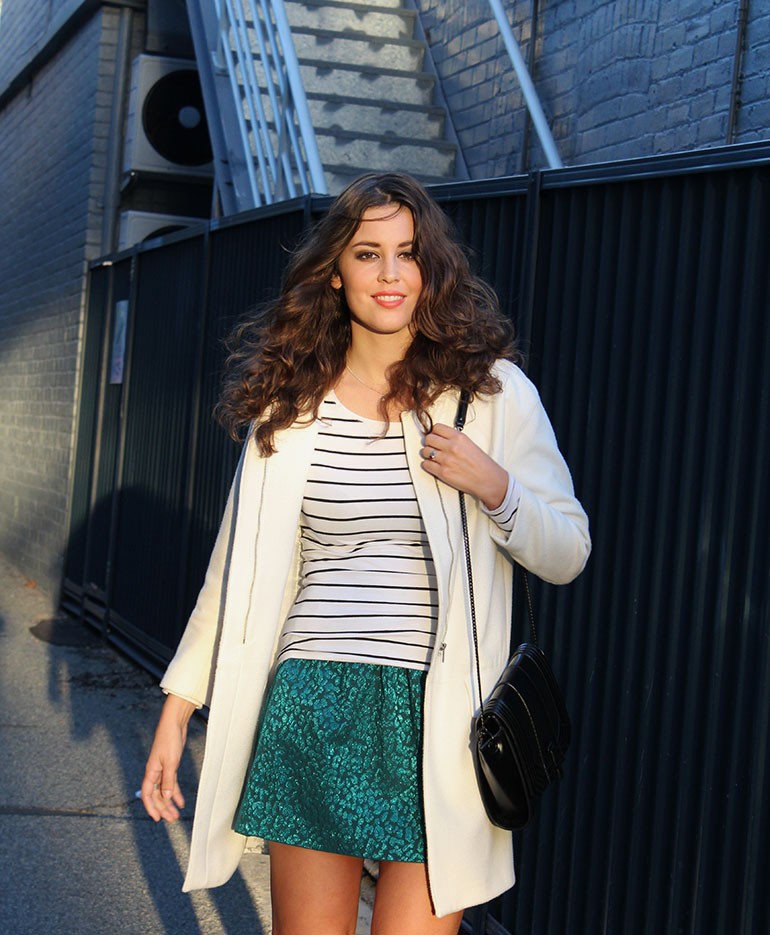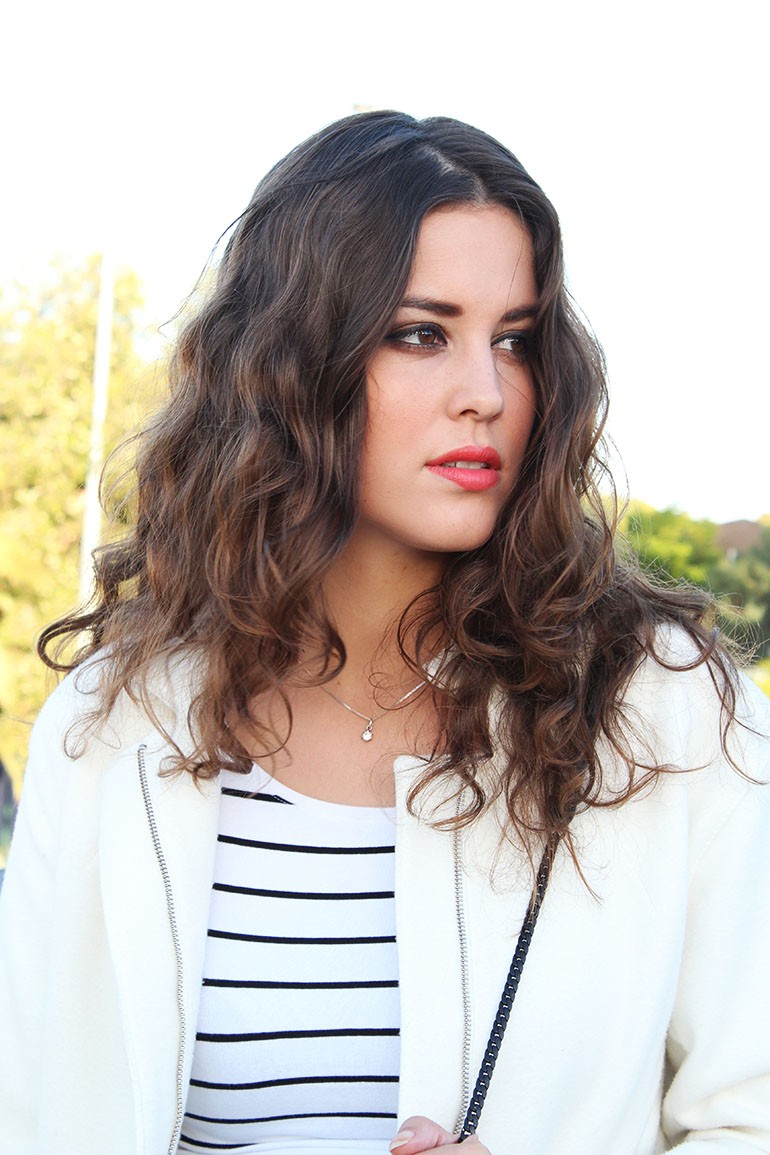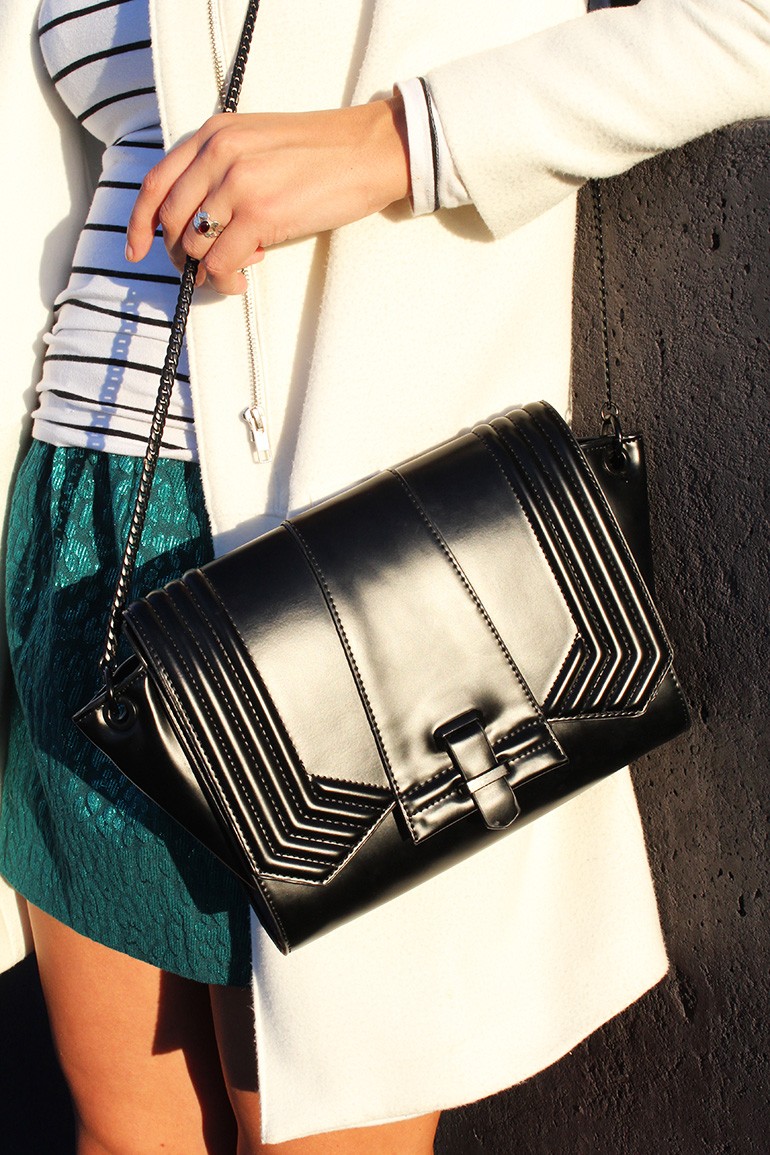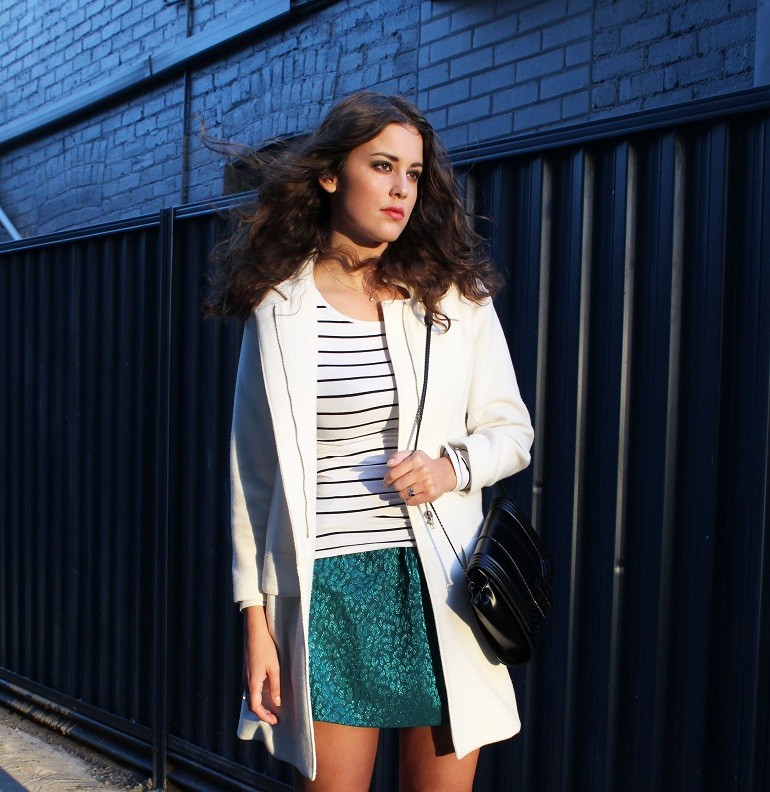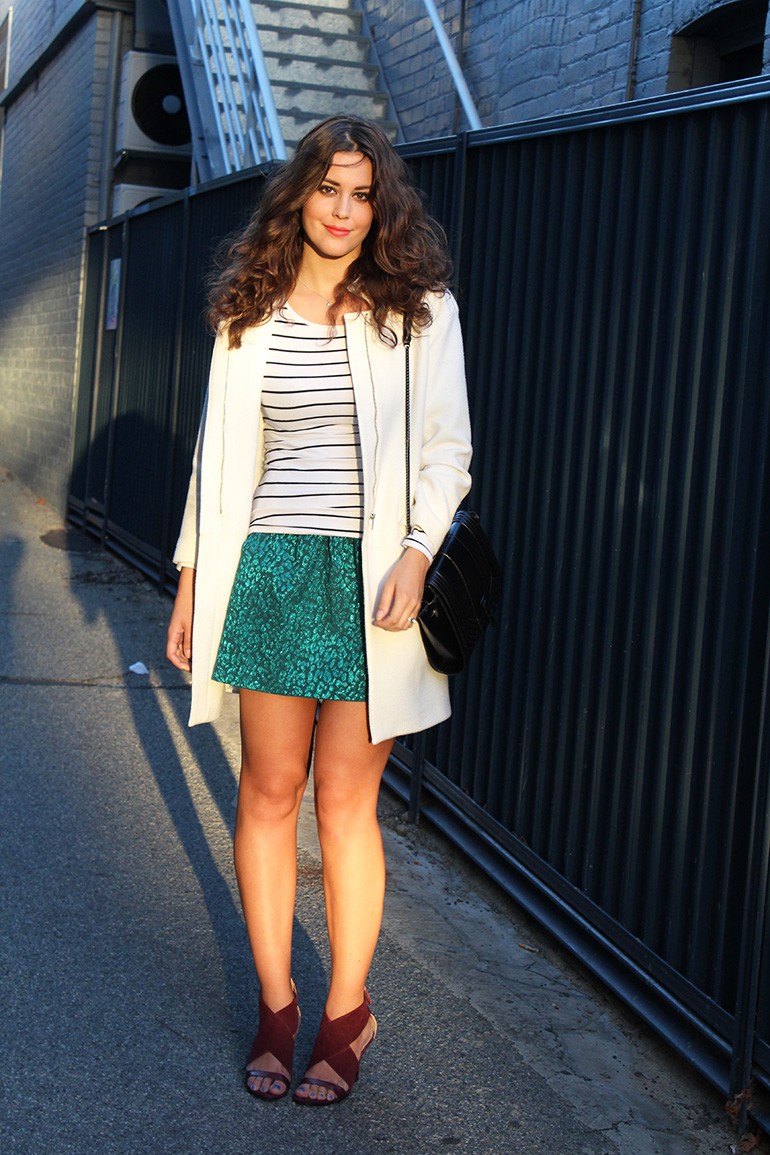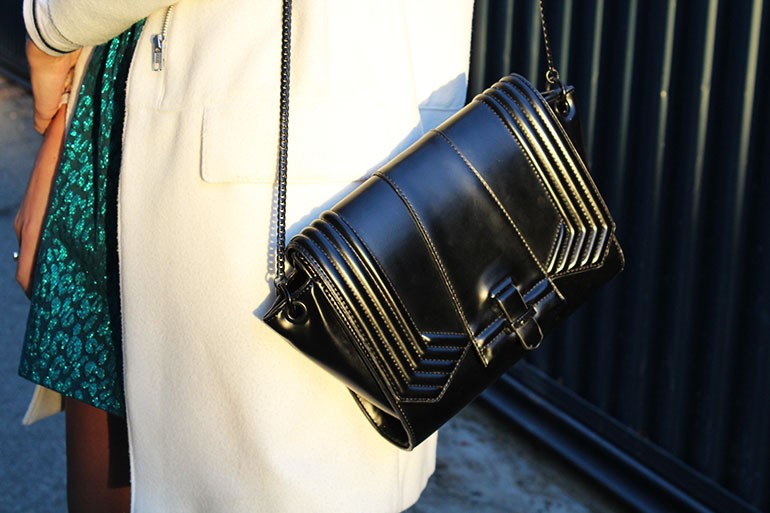 Pictures by H. Mounzer
Zara coat and bag ( similar here), H&M shirt and skirt (similar here), Saba heels (similar here).
Fashioncontainer is on: