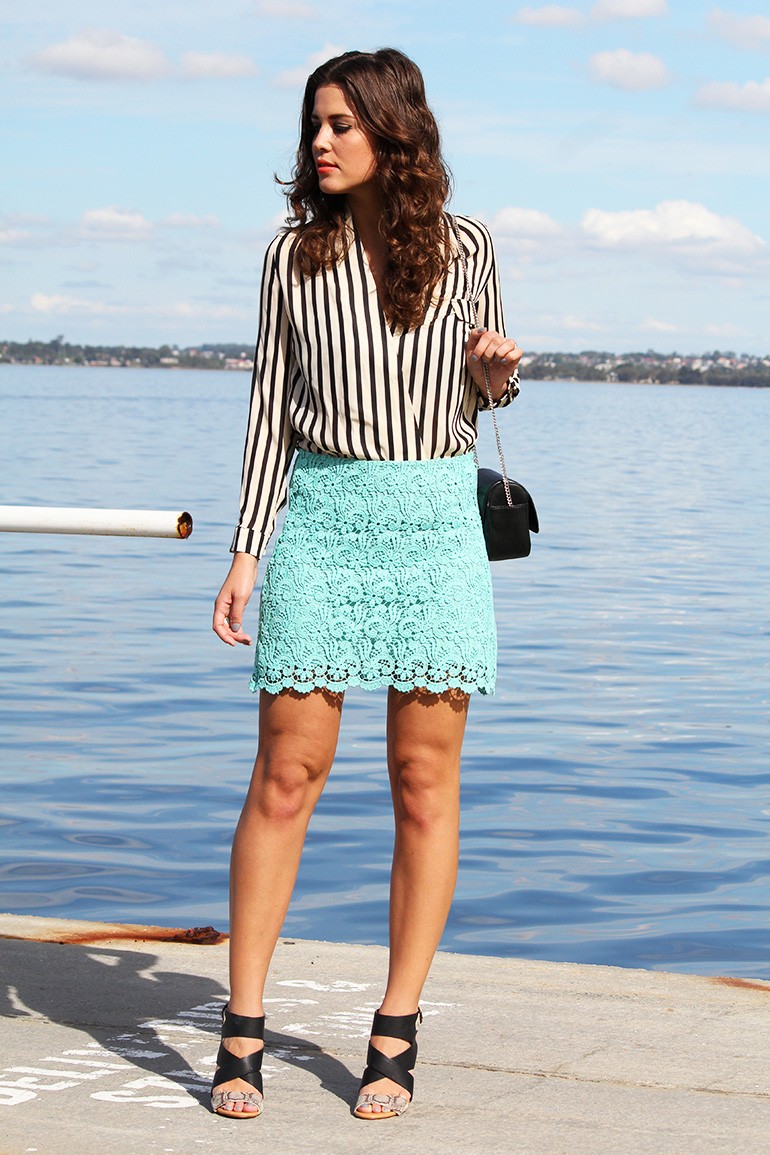 Lately I'm into anything striped and this blouse with it's nice v neck cut is a great add to my closet. Im lucky enough that online store 
Sheinside
 is letting me pick some new garments every month. I am always so excited when I receive a new parcel!
 Their collection and prices are actually very comparable to H&M and Zara, which is ofcourse great for a Dutch girl like me who moved to Perth where there aren't any of the European budget chains.
For this outfit I decided to wear my crochet skirt from Zara once again. This skirt for sure has the record amount of times that is has appeared on the blog. Check out previous outfits with the skirt for example 
here
, 
here
 and 
here
. I don't really mind wearing the same garments over and over again. Something very beautiful deserves it to be worn a lot, right? This weekend I have been very sporty. Saturday I spend a few hours in the gym and sunday I played soccer with a group of friends. Afterwards we went to have lunch in a really cool place at the sea side in Fremantle with the best food and drinks ever. It's called 
Little Creatures
 and if you will ever be visiting Perth, I definitely recommend you going there. The only thing I don't like about the place is that I cannot enter without showing my passport (Hello, do I look that young?). Several times my boyfriend and I went there as a spontaneous plan, but we were refused entry.
I have extreme muscle ace everywhere right now, so I am taking it easy today. And what are you up to? Did you have a fun weekend?