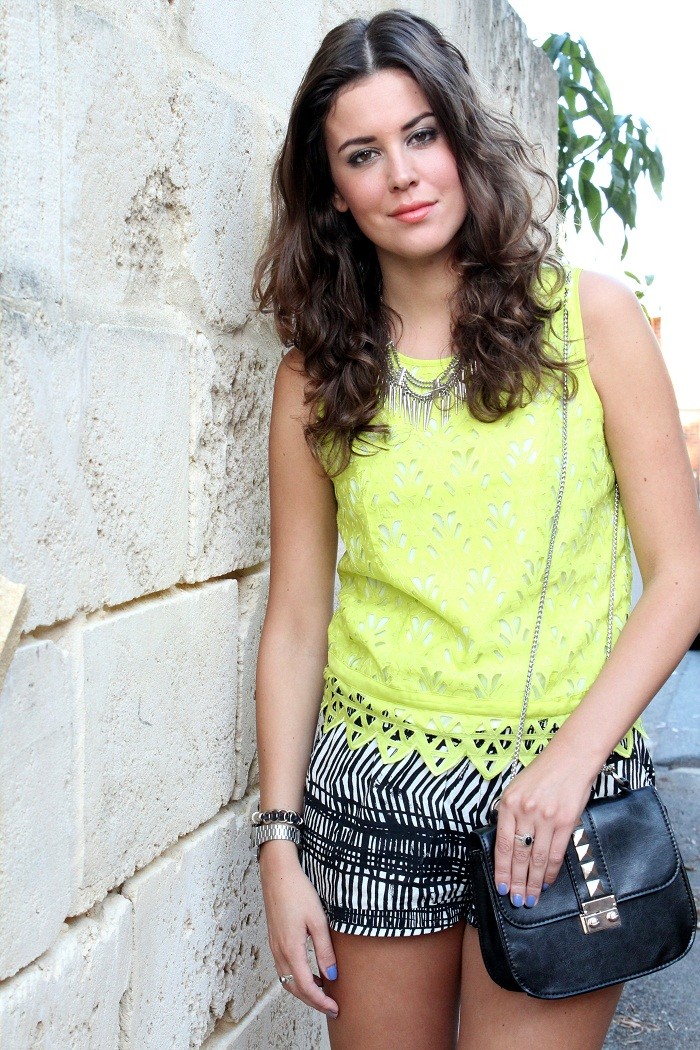 And another summery outfit. It must be weird for my readers who are from parts in the world where it's winter right now. Sorry to make you guys jealous! When I talk to family or friends from Holland and they tell me about the crazy cold weather, it's just so hard for me to imagine.
I'm very into neon colours lately and this top is the latest addition to my wardrobe. I paired it with a pair of H&M shorts which I got a few years ago.
Today we got our new car (yay!) and we had a drive along the shore with music loud on. Love it. How is your Saturday?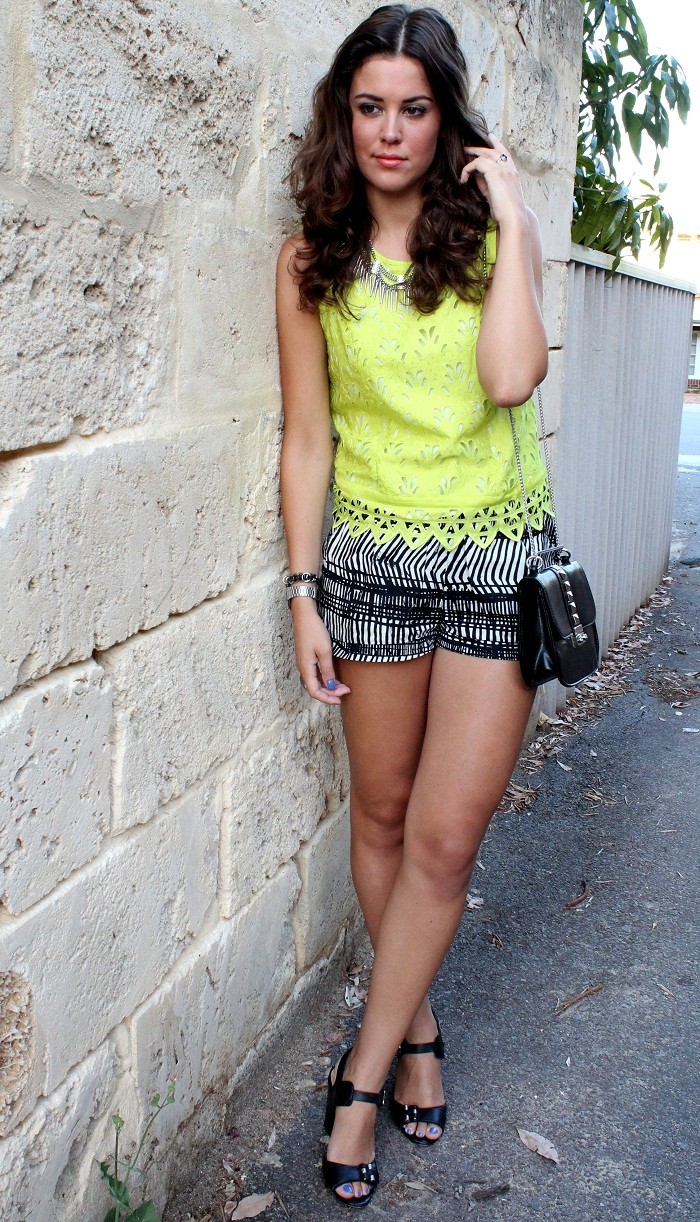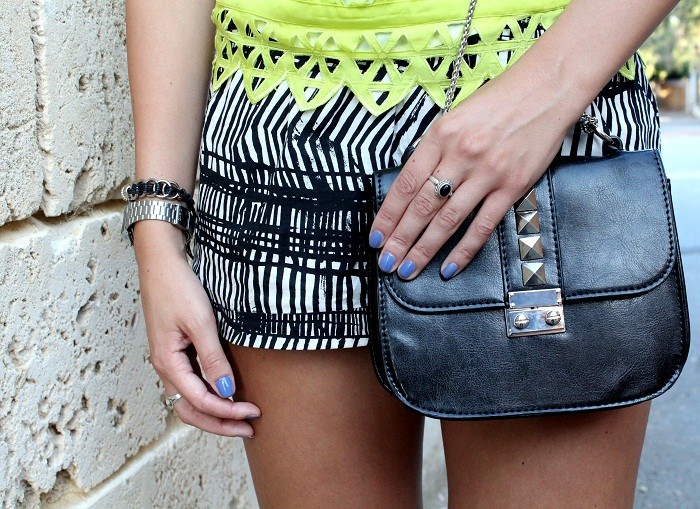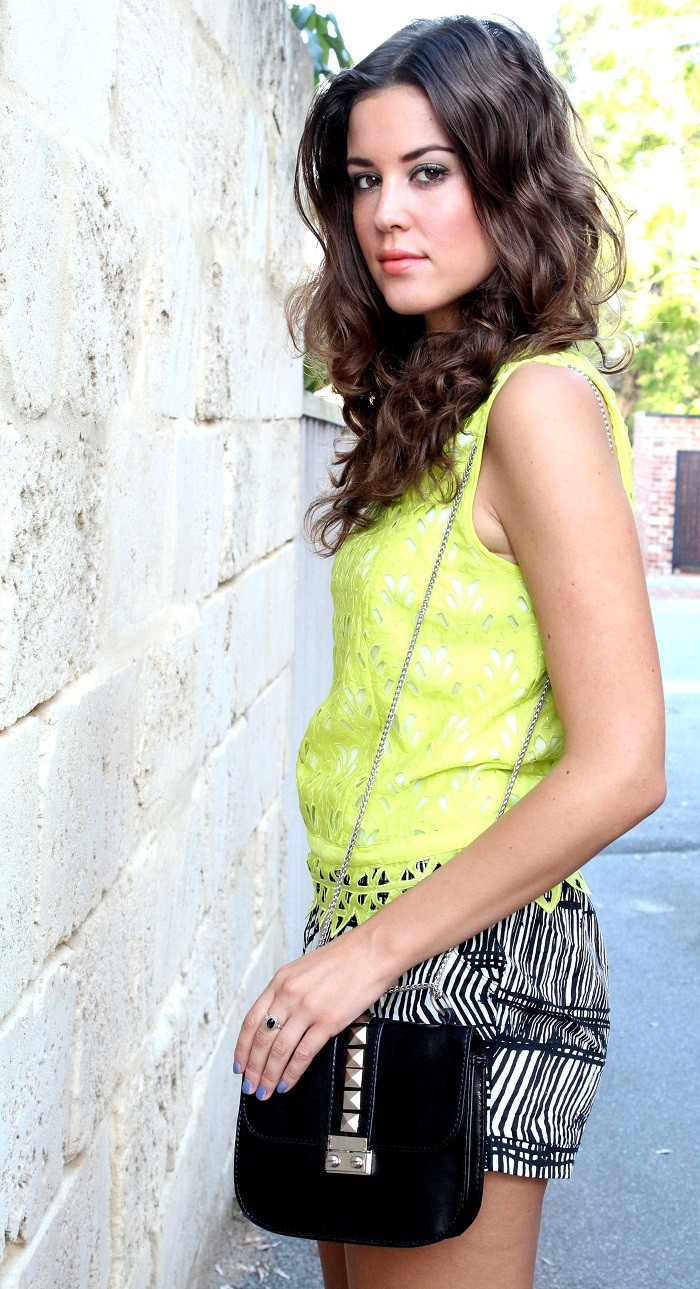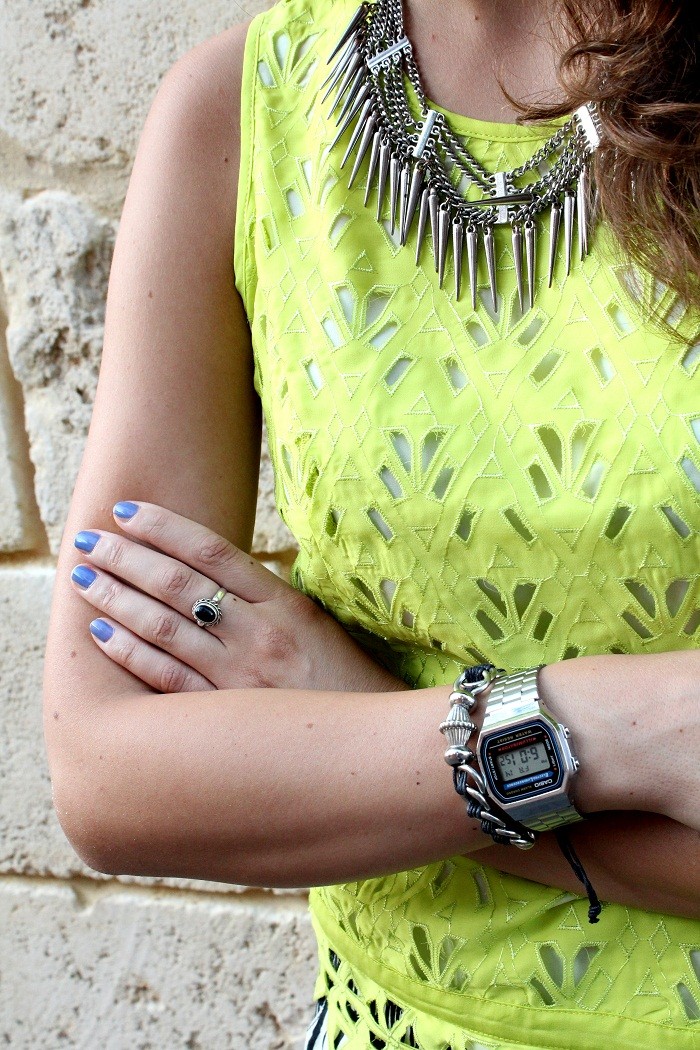 Pictures by H. Mounzer
Portmans top
H&M shorts and necklace
Nine West wedges
Target bag
Casio watch
Fashioncontainer is on: