Reason number 101 to love Notting Hill: the pretty colourful doors. One of the most photogenic and charming neighbourhoods I've ever seen. Lucky for us, our hotel was located just next door so we got to enjoy these pretty sights to the fullest.
Now let's get to the story of the camel midi skirt. It's not a secret that I've been loving midi skirts for a very long time now. I much prefer them over the shorter versions; more elegant, modest and feminine. Plus, I just really love how the fabric moves when you walk. This skirt is both timeless and very much of 'now'. The suede, camel and button up trend all in one. I wore the skirt with only white garments but played up the accessories game with silver, gold and leopard.
What would otherwise have been a 'too simple for my taste' outfit if it were just for the skirt and jumper paired together, is what the sleeveless jacket pulls together I believe. Especially for spring, sleeveless jackets are such a fun item to play around with.
Remember me telling you that I always forget things in my hotel room when travelling? This time it happened again; the shoes I'm wearing! I know I've been wearing these way too much already, but I just love them. Luckily the hotel found my shoes and I went to pick them up on my last day in London. End good, all good! But each time I forget something I just wonder how on earth it keeps happening. I need to get my shit together.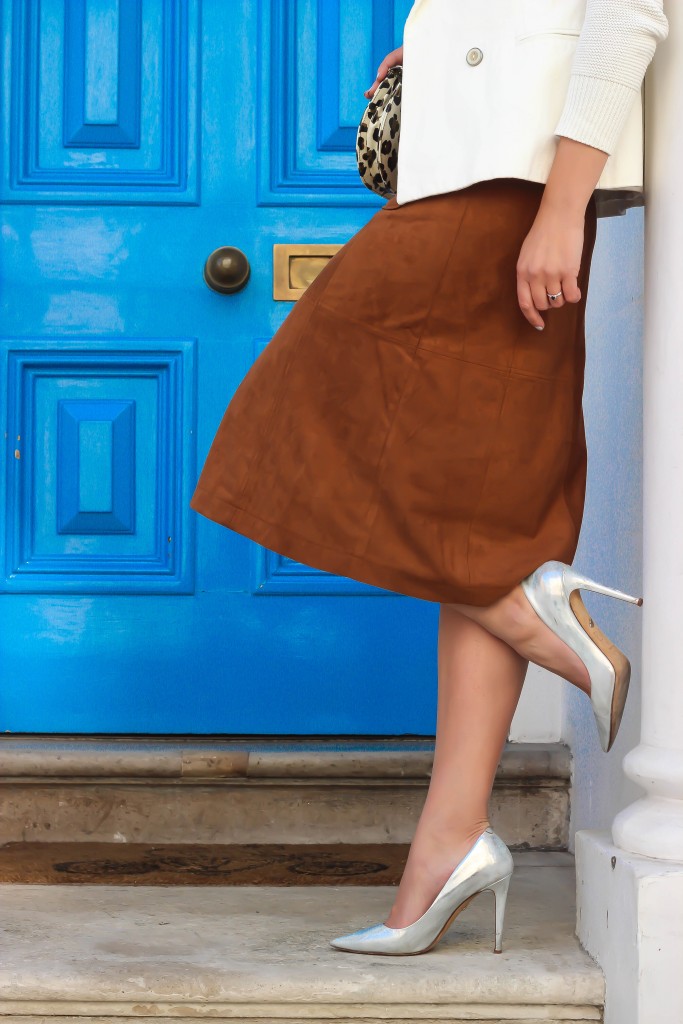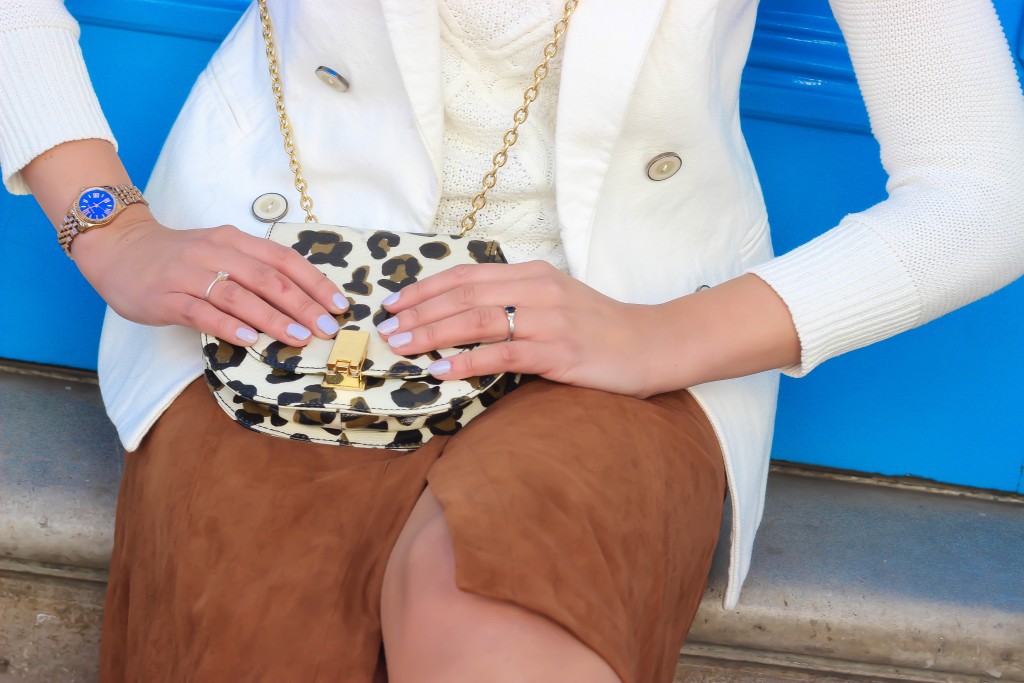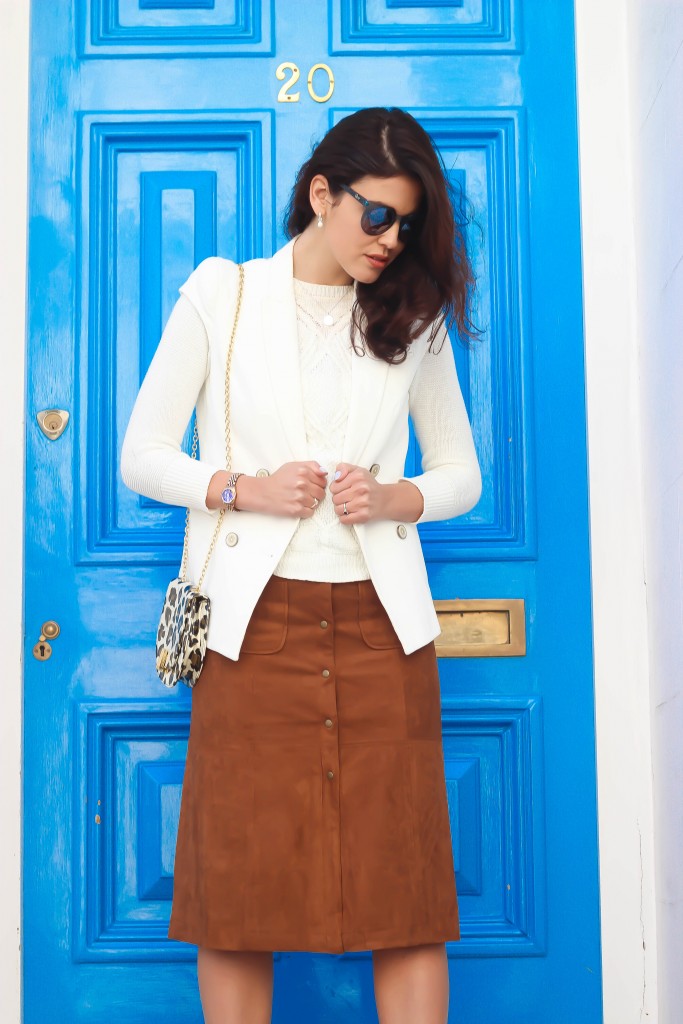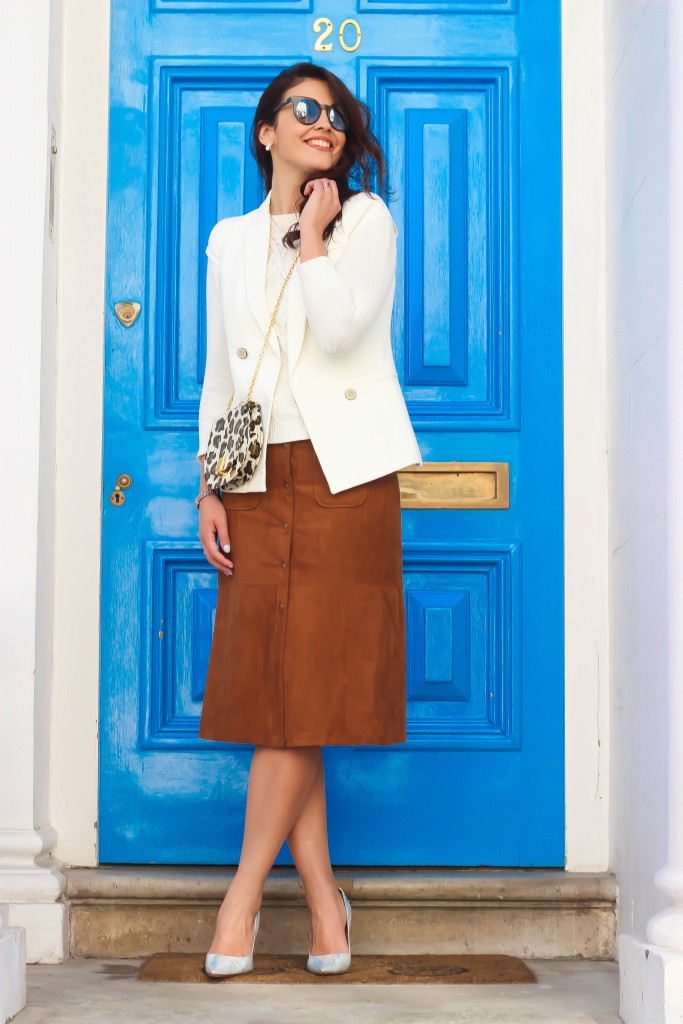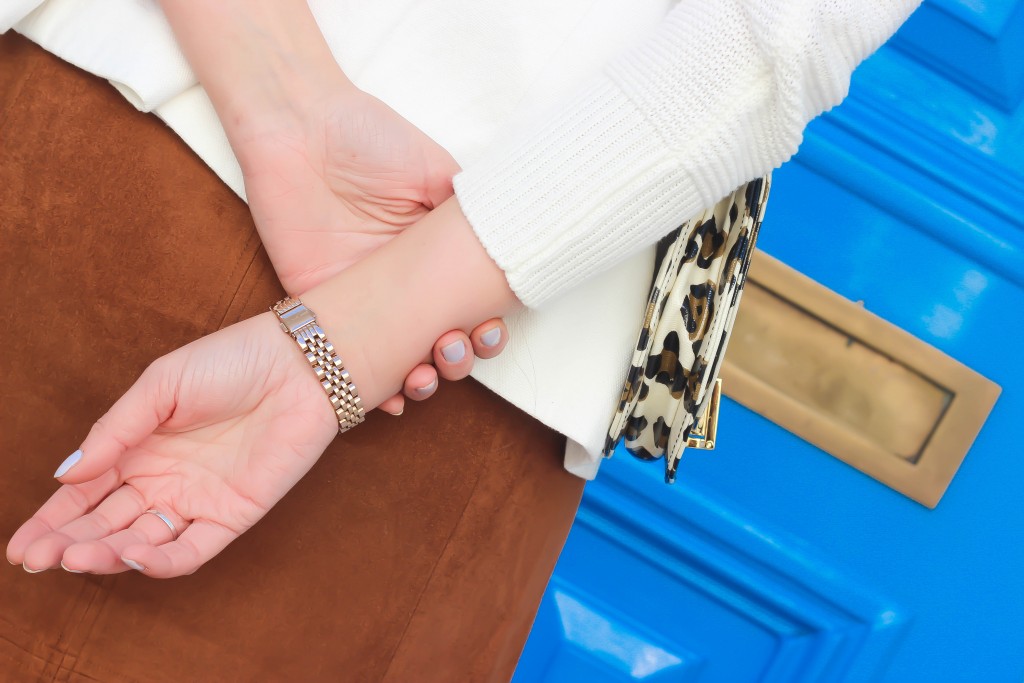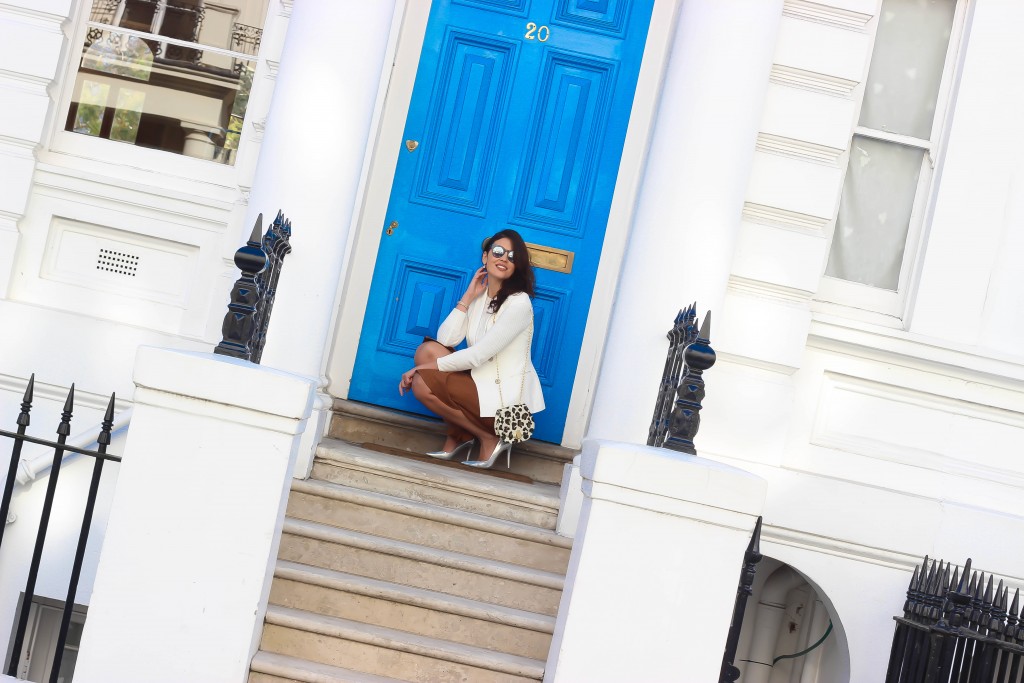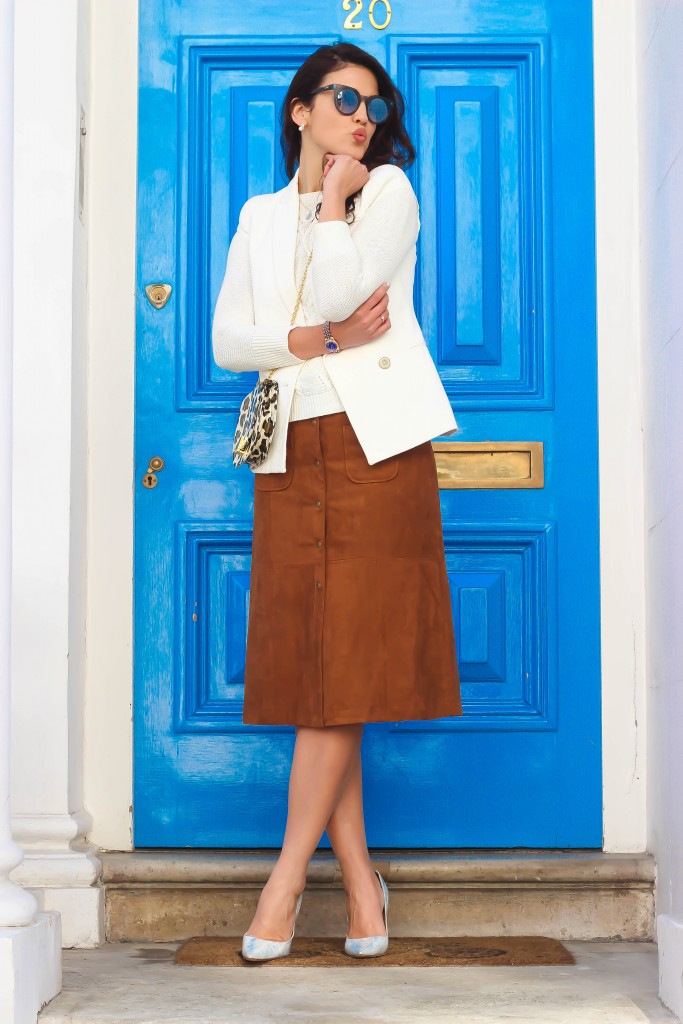 What I'm Wearing: Oasis cable knit, Zara sleeveless jacket (similar here), Oasis suede skirt, DVF heels (similar here), Zac Zac Posen bag, Michael Kors watch
Photographer: Tatiane Kozijn | Instagram: @tatianekozijn
Location: Notting Hill, London