When it comes to fashion, I'm a firm believer that the fun lies in re-discovering one's own closet and making it a challenge to find new ways to wear garments every day.
Layer sweaters with shirts, wear a dress as a skirt and push the limits with colour and print combo's. This outfit is an example of exactly that, entirely composed of garments that have been hanging in my closet for ages yet are so easy to be transformed into something else each time. Plus, the skirt is actually a strapless dress and I think it's really cool to give items a new purpose.
We shot this look while making our way to Papagayo beach club via de Playas las Americas promenade. The sea side scenery with dramatic clouds was too good to pass on, so we decided to go for a shoot even though the strong wind made it a little challenging. I mean, just look at my hair at some of the pictures. Wow!
Tenerife's nature is incredibly raw and photogenic unlike any place I've seen before. Really loving it and so excited to be sharing all our travel, hotel and fashion content we shot while there.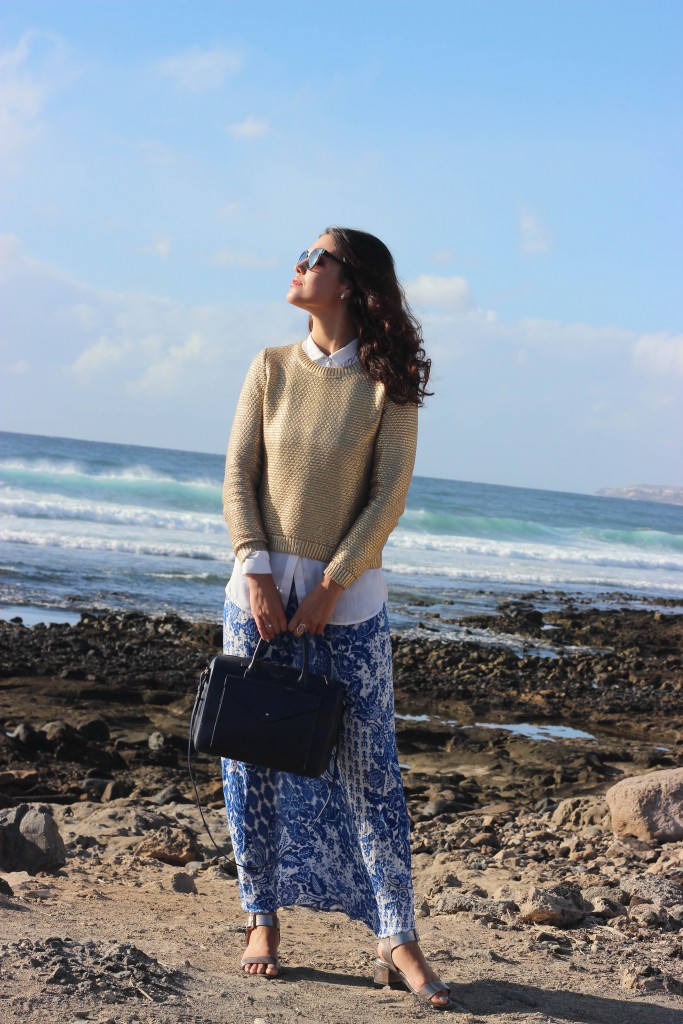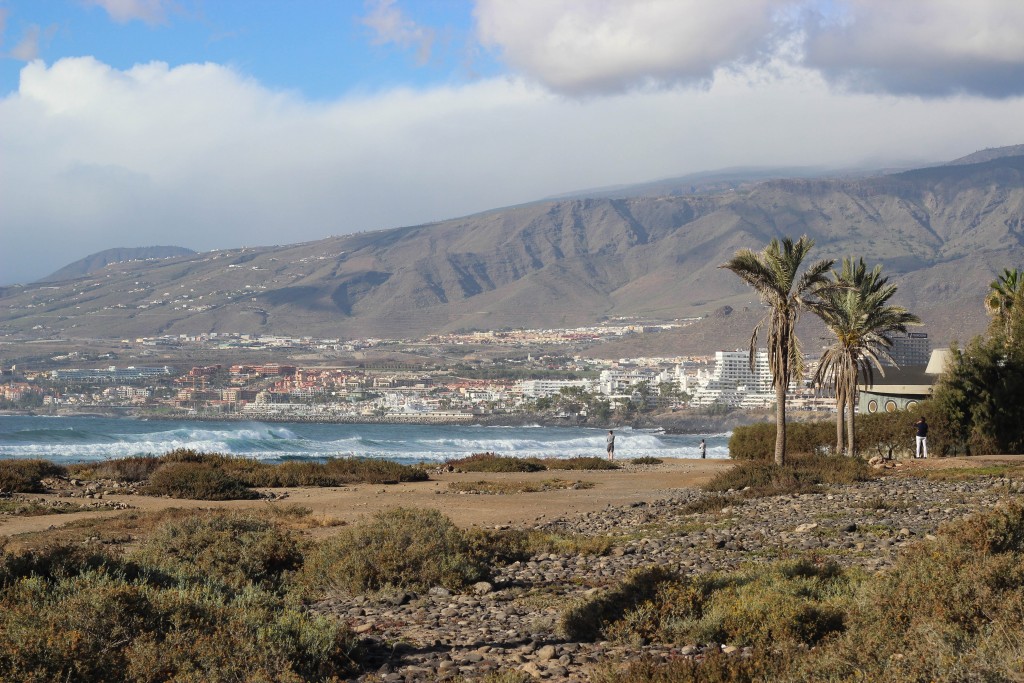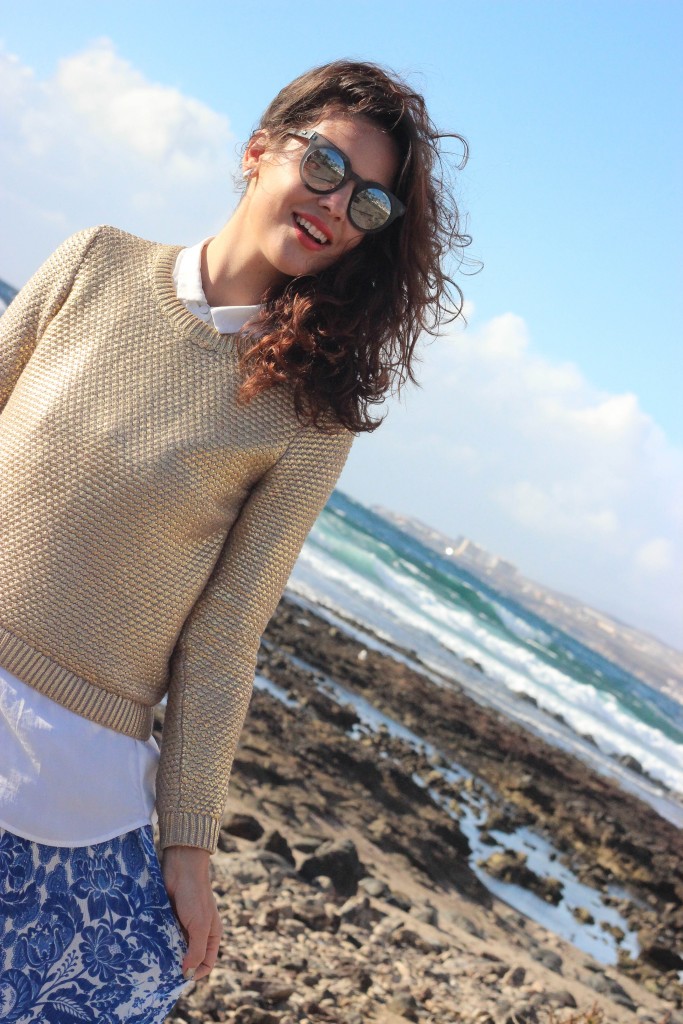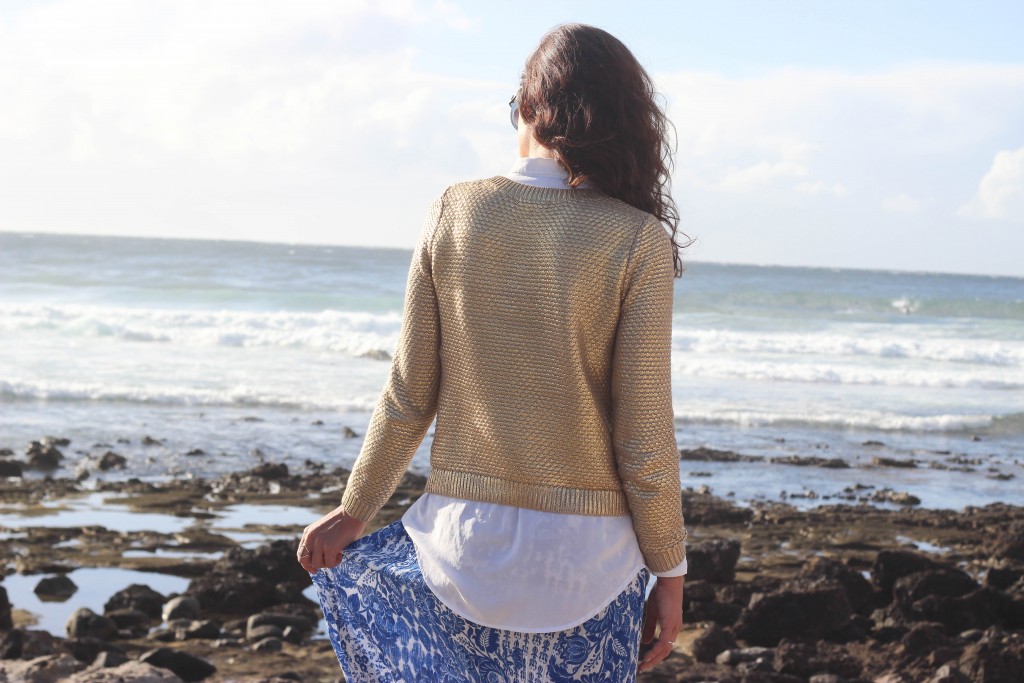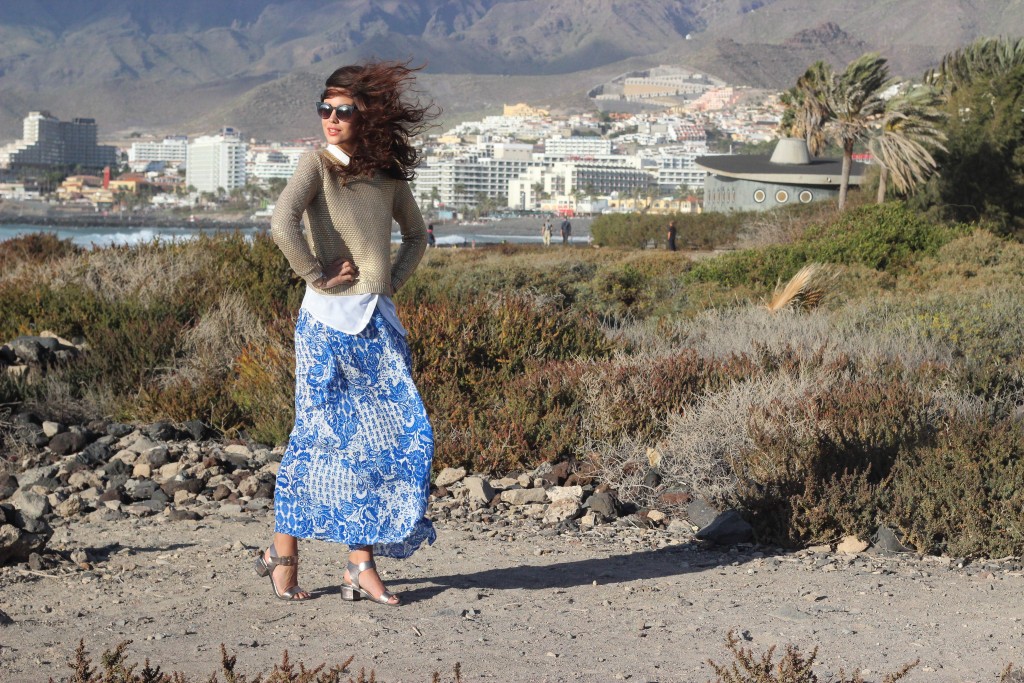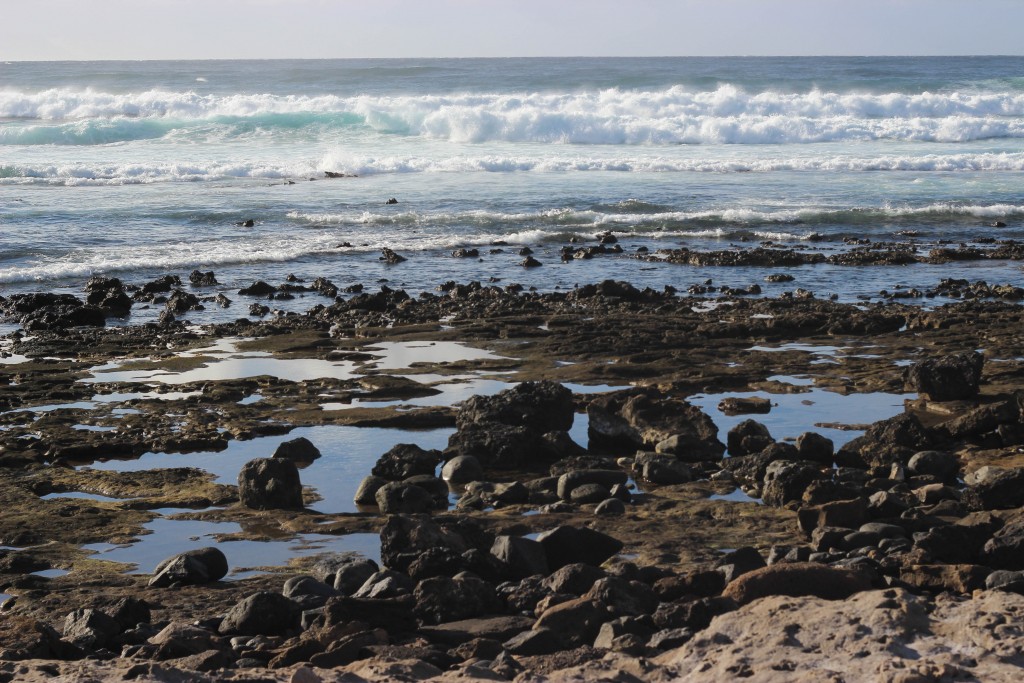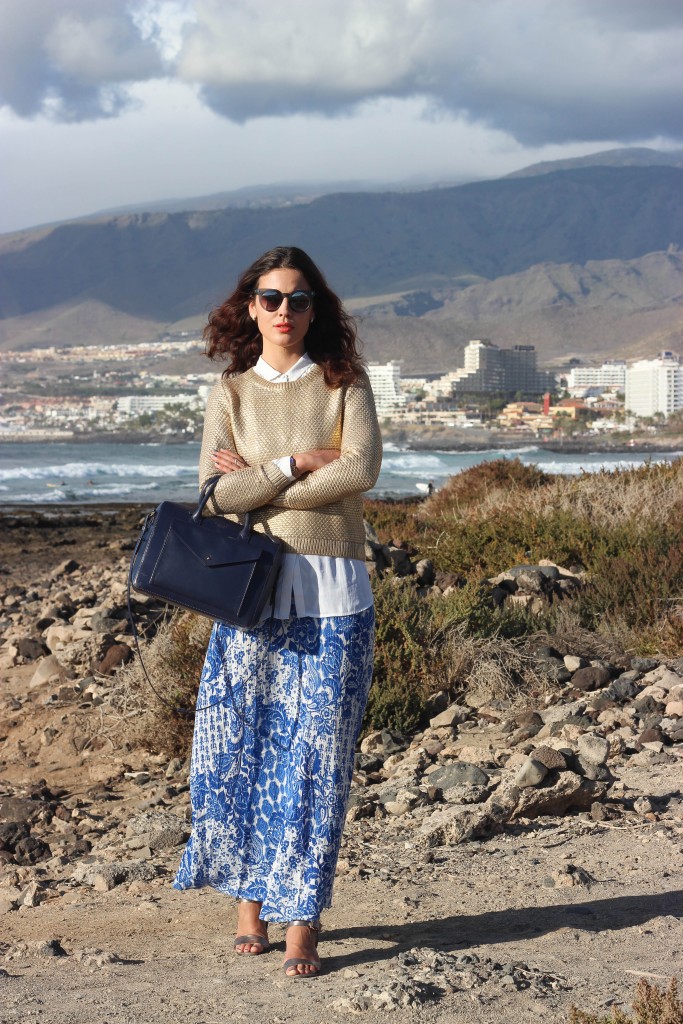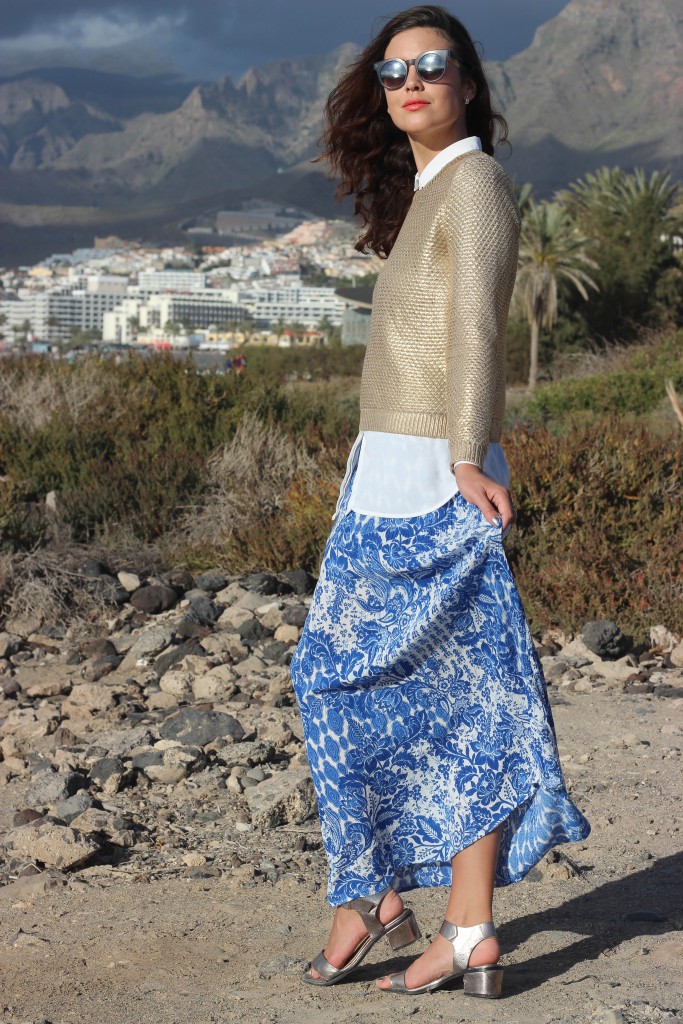 What I'm Wearing: Lulu's dress worn as skirt (similar printed skirt here), H&M shirt (similar here), H&M jumper (similar here), Oasis sandals, Radley Keats Grove bag, Necessary Clothing sunglasses
Photographer: Tatiane Kozijn | Instagram: @tatianekozijn
Location: Tenerife, Canary Islands