Oh, how time flies when you're having fun!
The last few days in Morocco have begun and we couldn't have thought of a nicer place to spend it than in the secluded but vibrant and fun Riad el Faran.
Riad El Faran's interior is an eclectic mix between blue hues, bohemian accessorizing and here and there a couple of vintage pieces. The dress I'm wearing literally blends in with the environment (just check out the very last photo of these series!) and as a lover of everything blue that's always a good thing.
The dinner we had, cooked by chef de cuisine Ouafa, was delicious. As it was ramadan we also managed to get our hands on a delicious cup of Harira (a Moroccan lentil soup that tastes AMAZING) so we were easily happy. Another fun thing at Riad el Faran was the people we met here! We spend both evenings chilling on the rooftop terrace, having a couple of drinks and smoking shisha. Great memories.
Something else that stood out at Riad el Faran is the 'play' area on the 1st floor. There's a pool table, a couple of comfy lounges and a TV. Not only nice for some relaxing, but also the spot to socialize with other guests.
Riad el Faran is very conveniently located just steps away from the hustle and bustle of Marrakech. Restaurants, the souks, boutiques: everything is super close. A fun little neighbourhood to discover!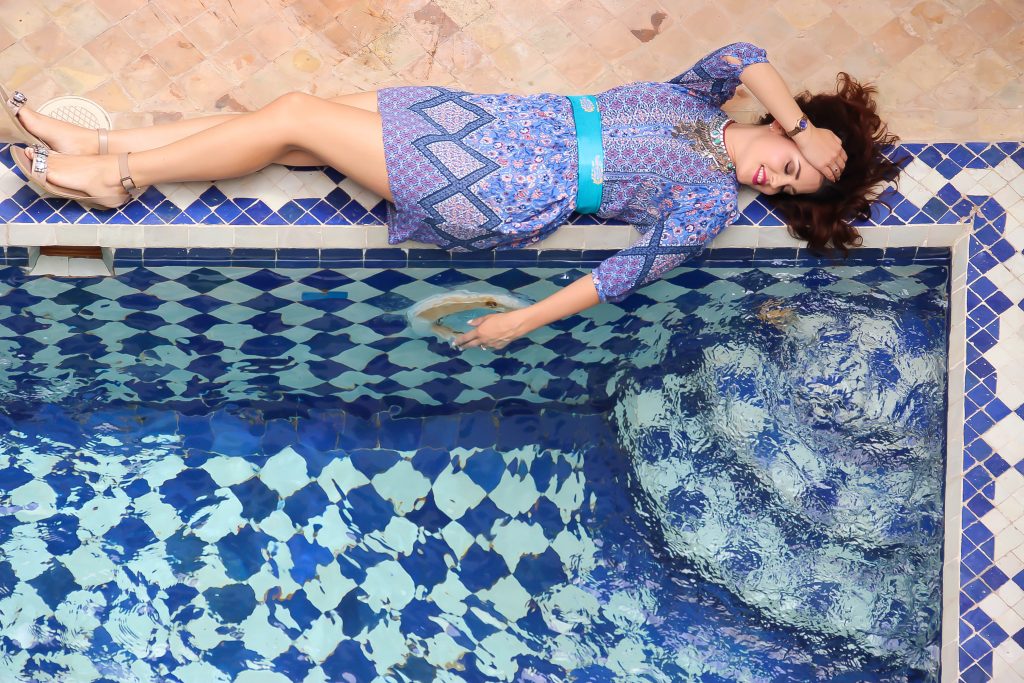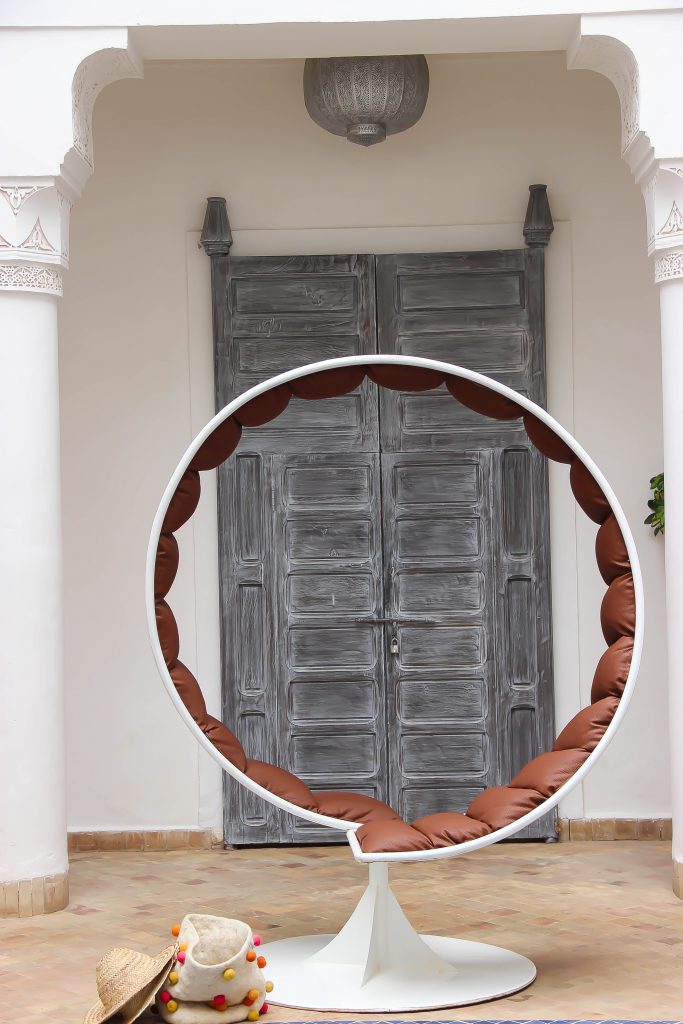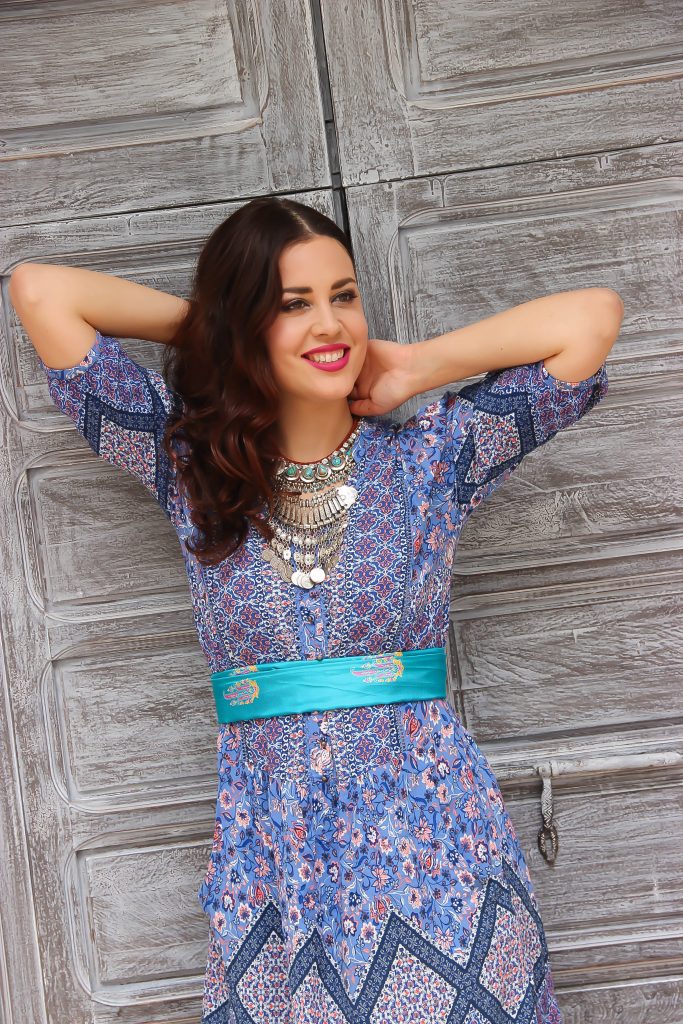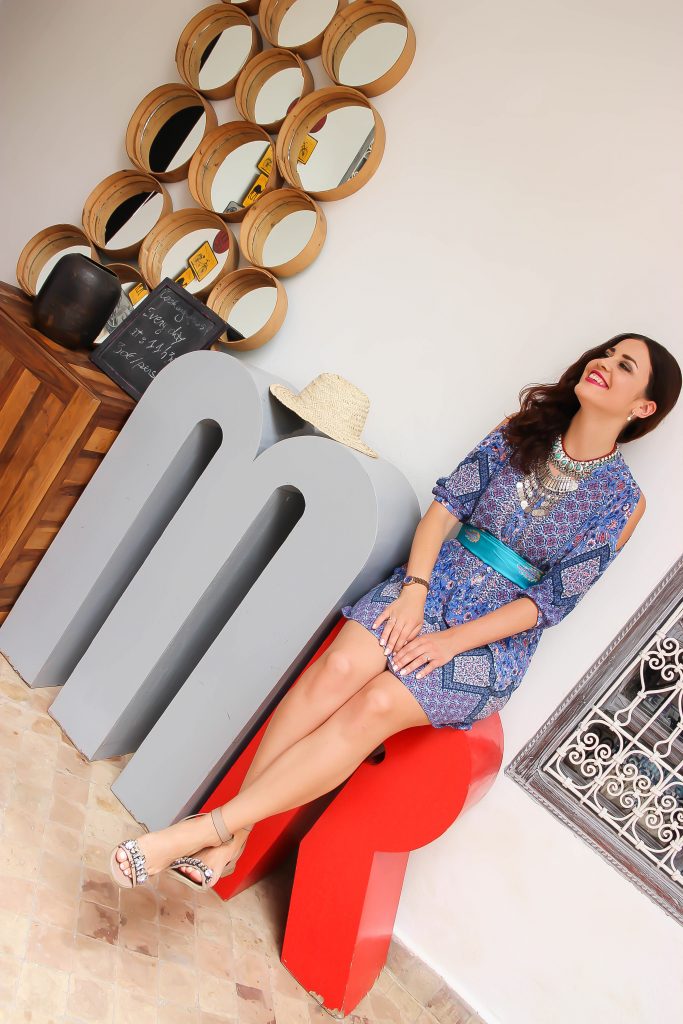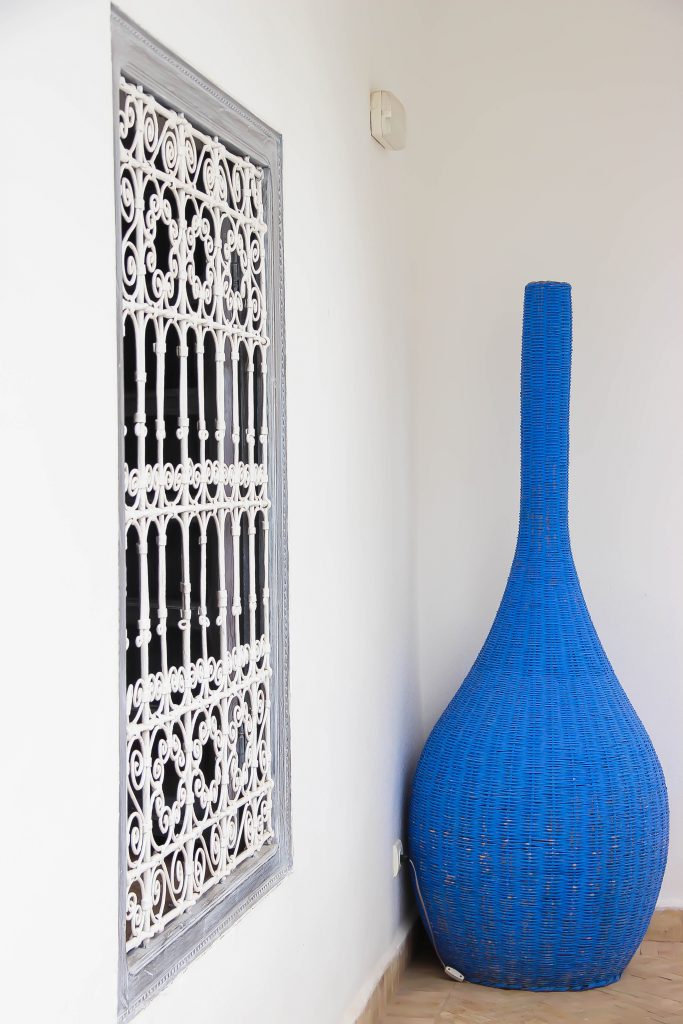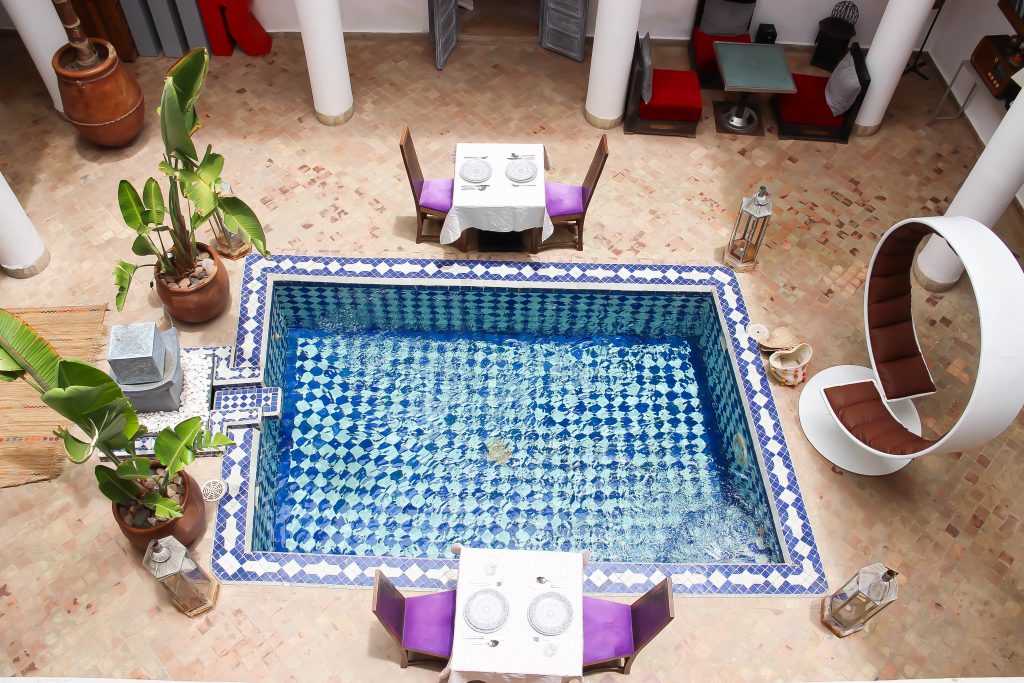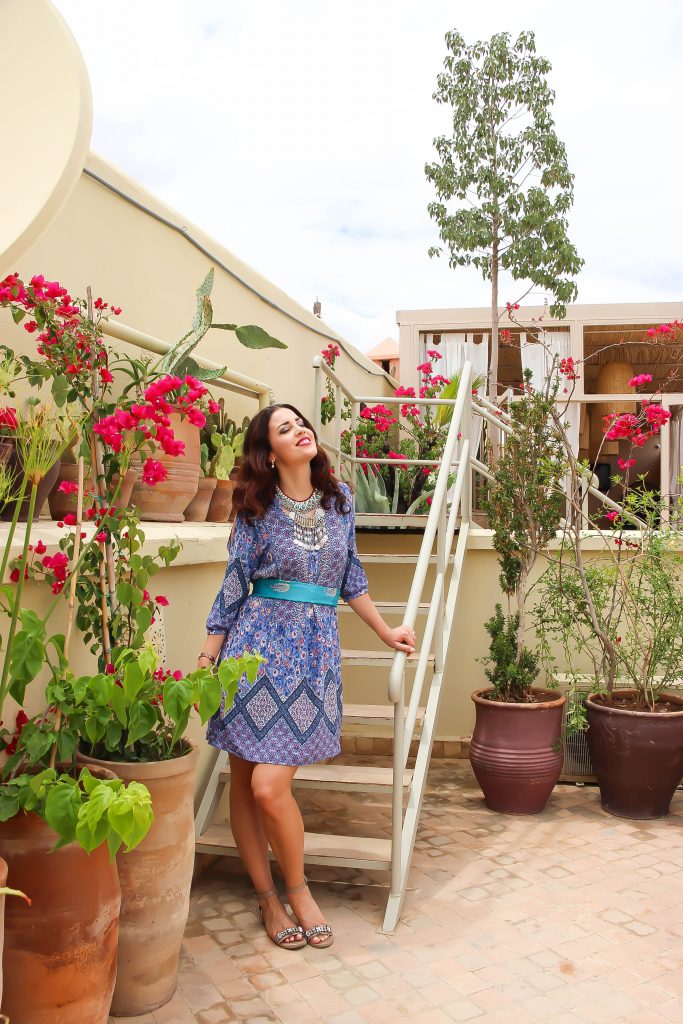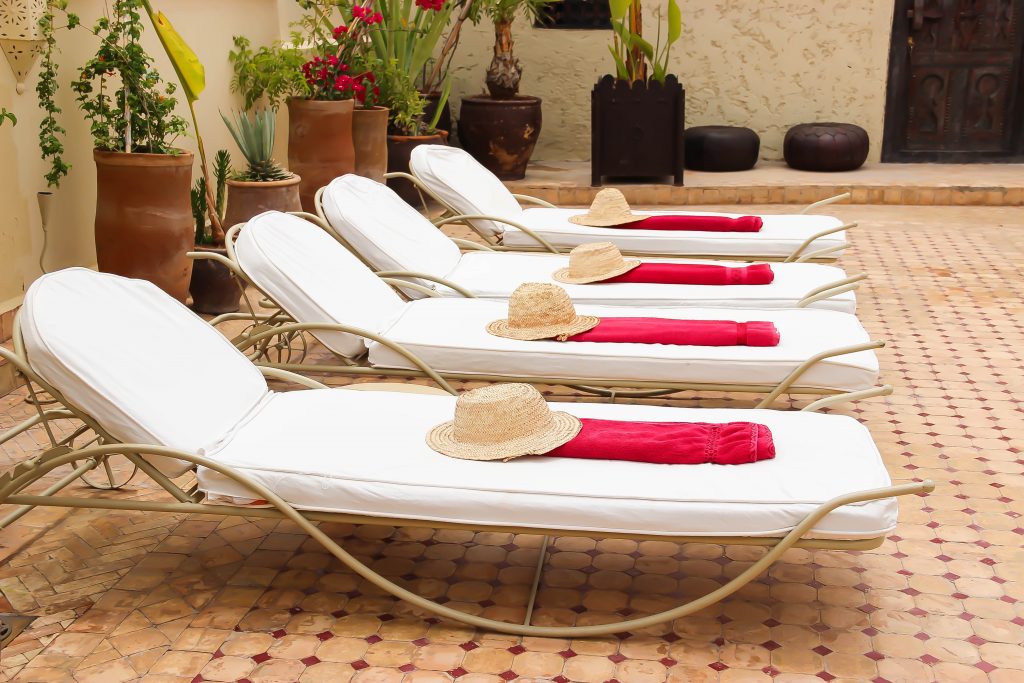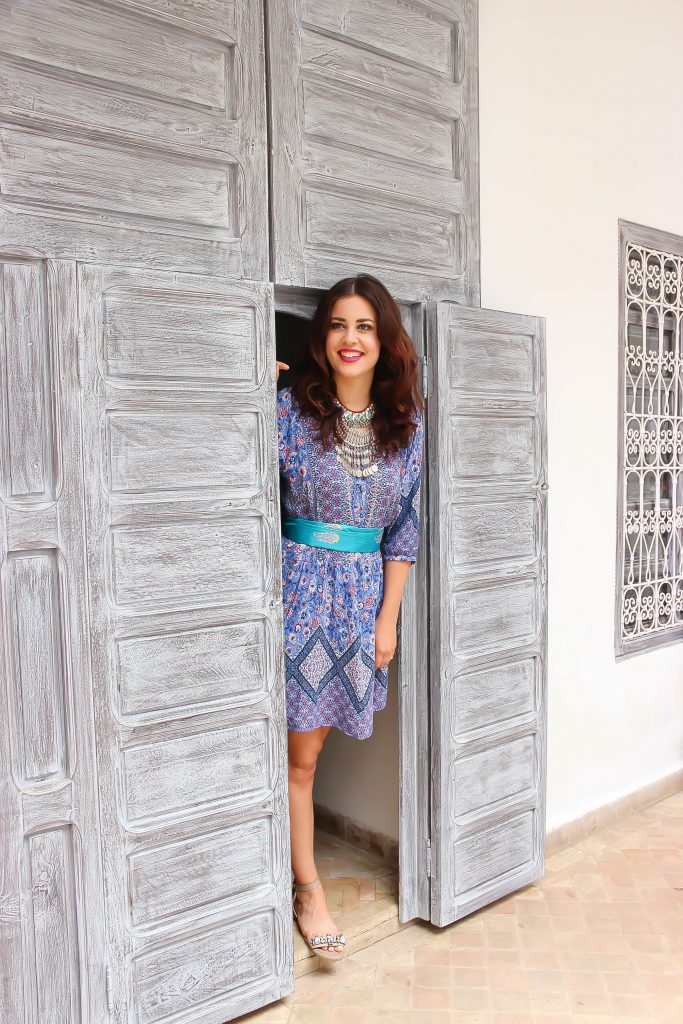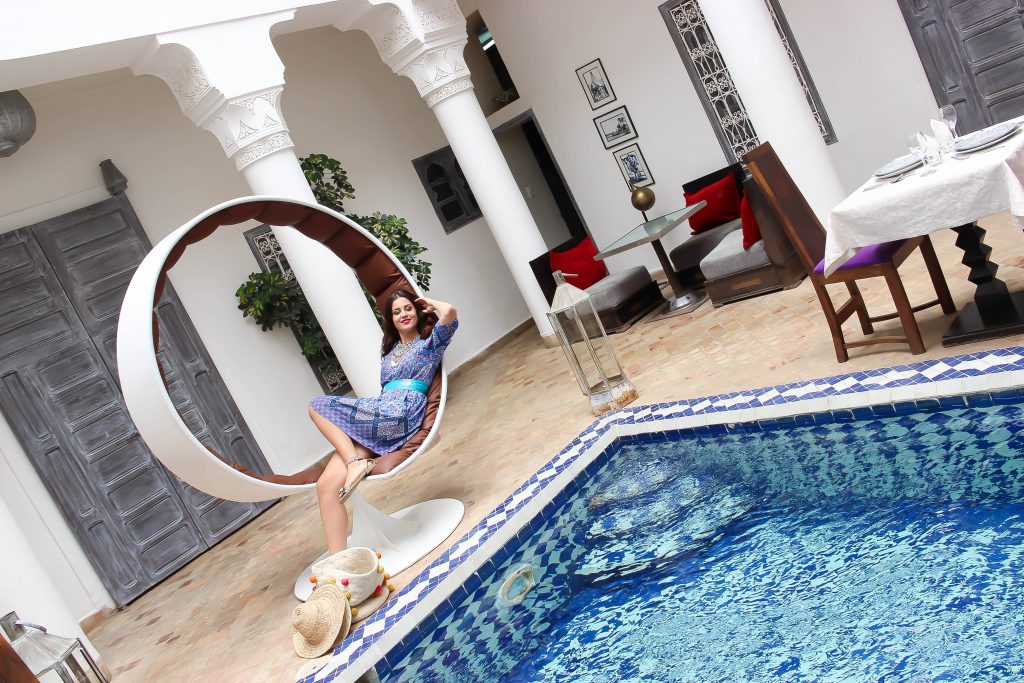 What I'm Wearing: Marks & Spencer floral dress, Marks & Spencer sandals, scarf used as belt, Necklaces from Zara and New Look
Location: Riad el Faran, Marrakech
Photographer: Tatiane Kozijn | Instagram: @tatianekozijn