Nothing screams autumn like a parka with an overdose of fluffiness does! It's faux fur, ofcourse.
It's officially autmun, which I celebrated wearing this super cool parka by Oasis. It wouldn't normally be my first go-to choice for coats, but ever since I received it, the fluffyiness and effortlessly cool look has grown on me. Who knows, maybe I'm turning more into a cool girl after all. Nah, love my classics way too much. But it's fun to change things up and do something unexpected every now and then.
I combined the parka with basics. An oversized white shirt, grey skinny jeans and new Suavs slip on sneakers. Which are seriously the comfiest footwear I've worn in a long time. I also have a navy pair, which I've literally been wearing non-stop ever since I got them in New York last December.
This is probably the first time ever that I'm enjoying the first signs of autumn season. The chill in the air, the fresh breeze. Perhaps it's because we had such a good summer this year in the Netherlands? or maybe just because I know I'll be hitting some warm destinations very, very soon…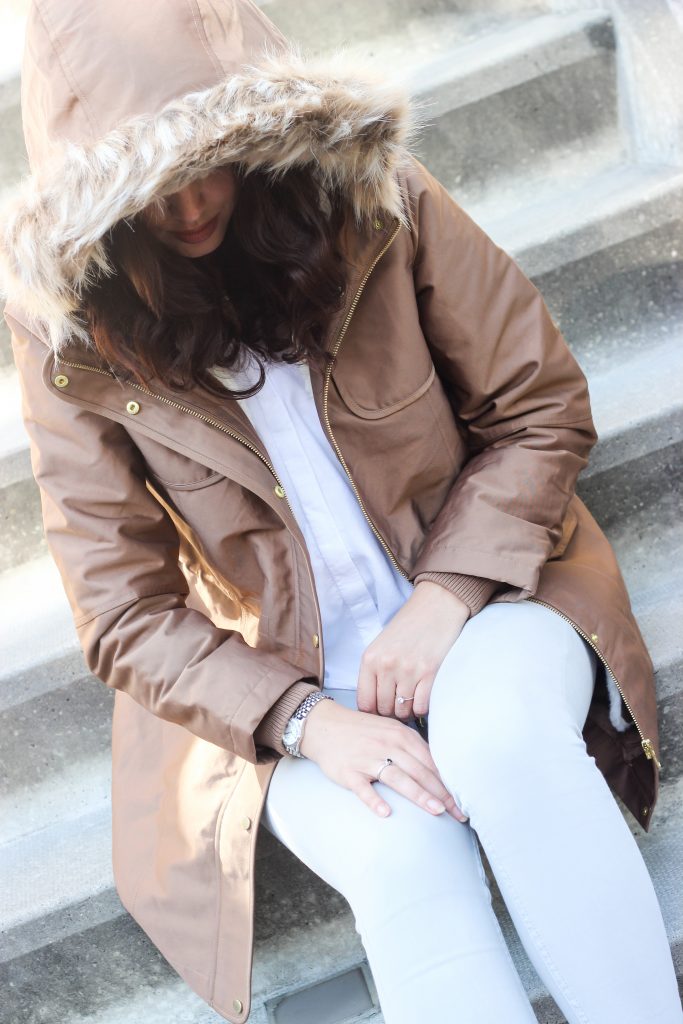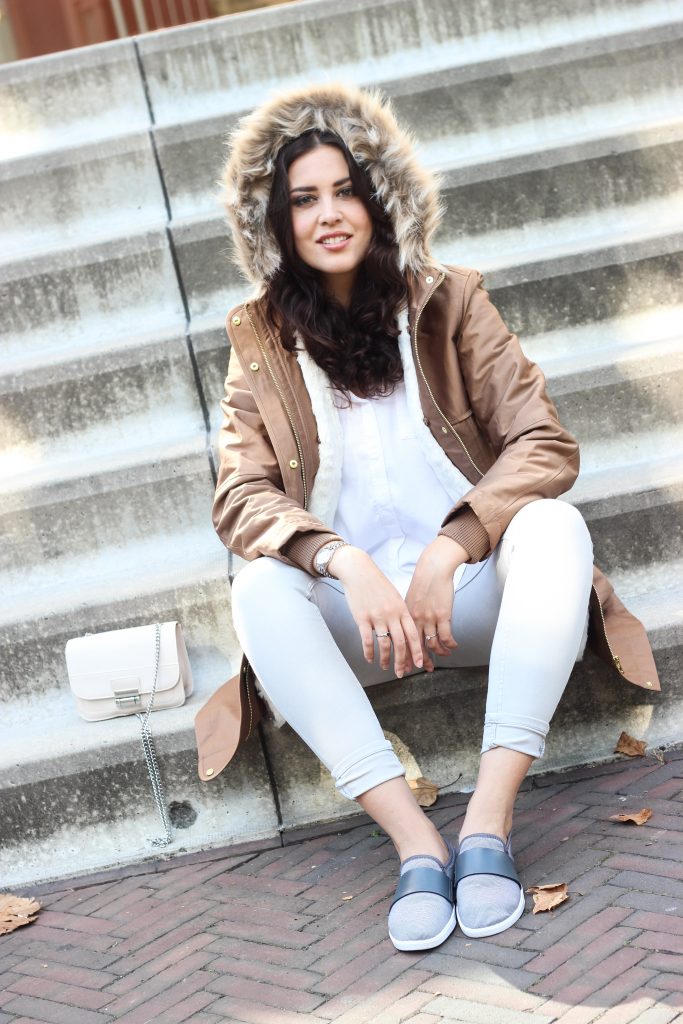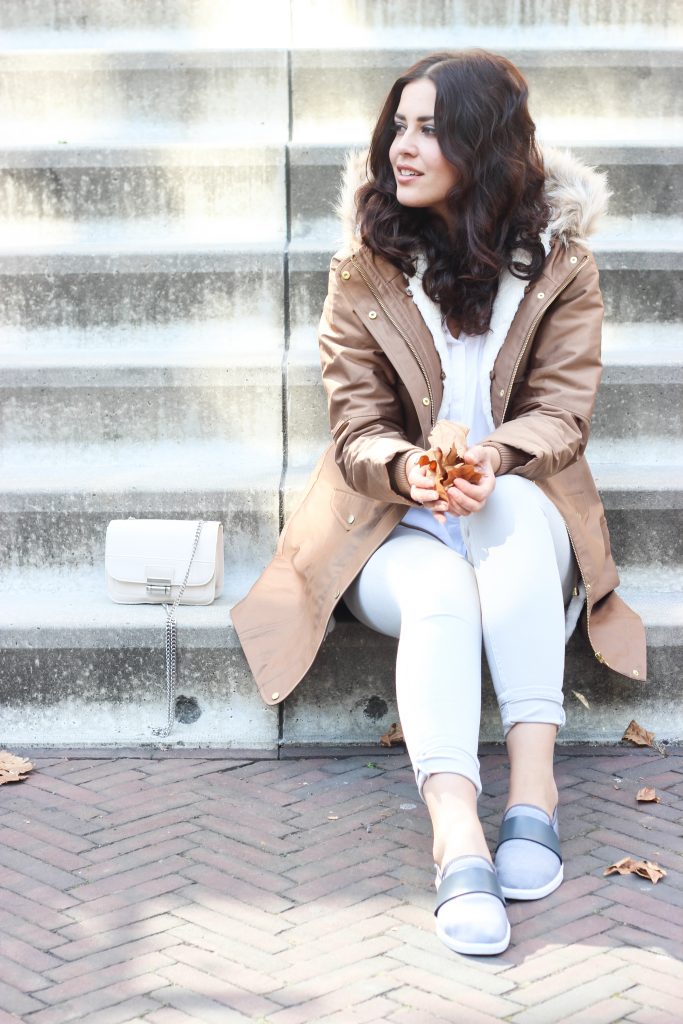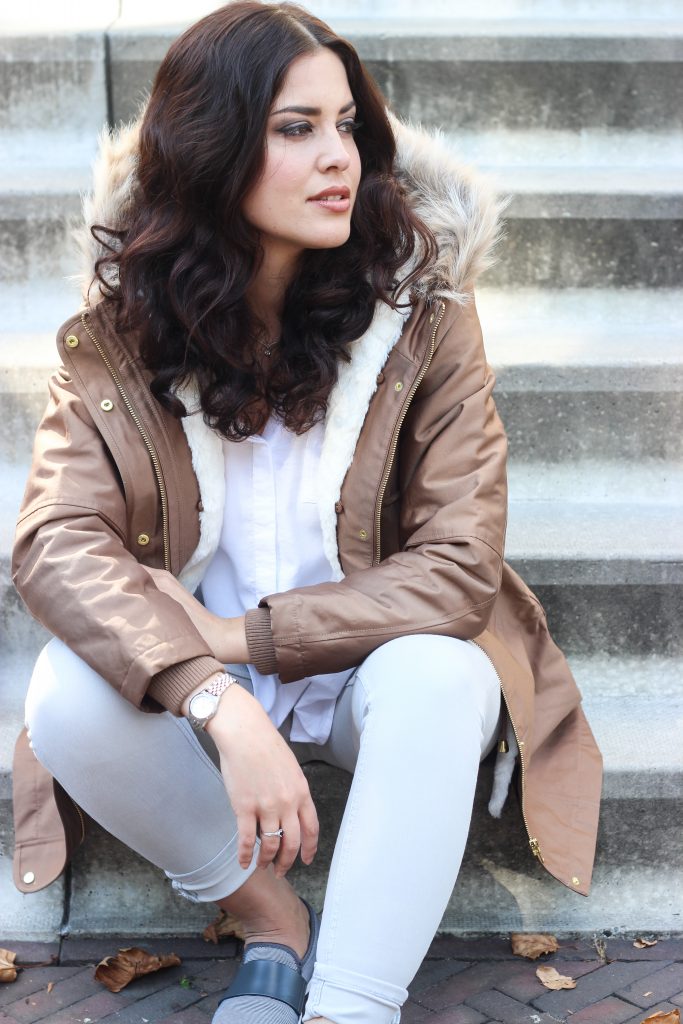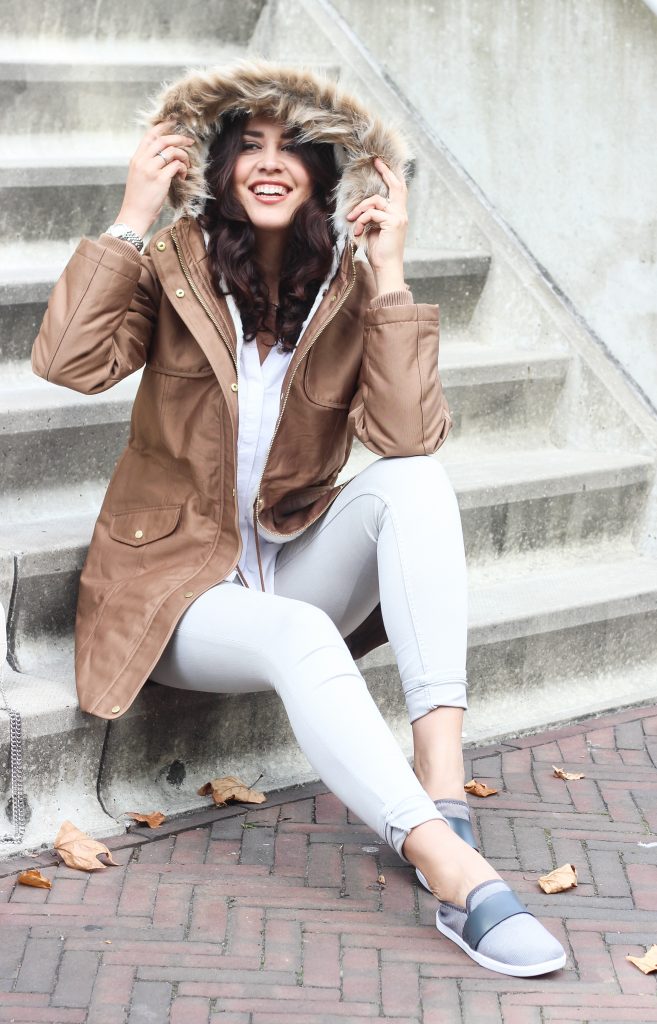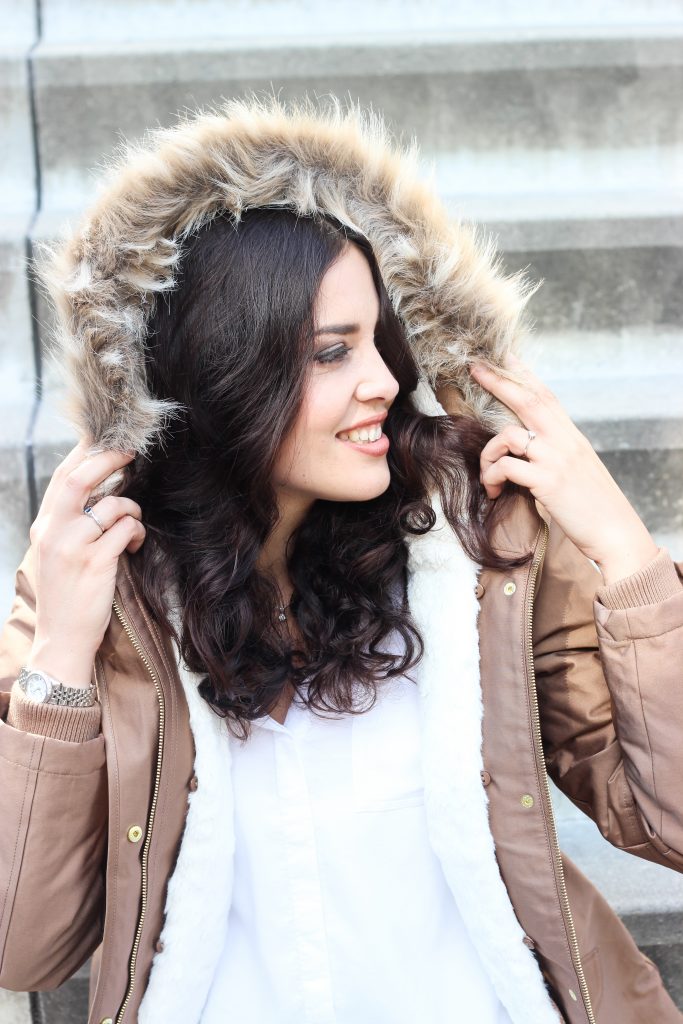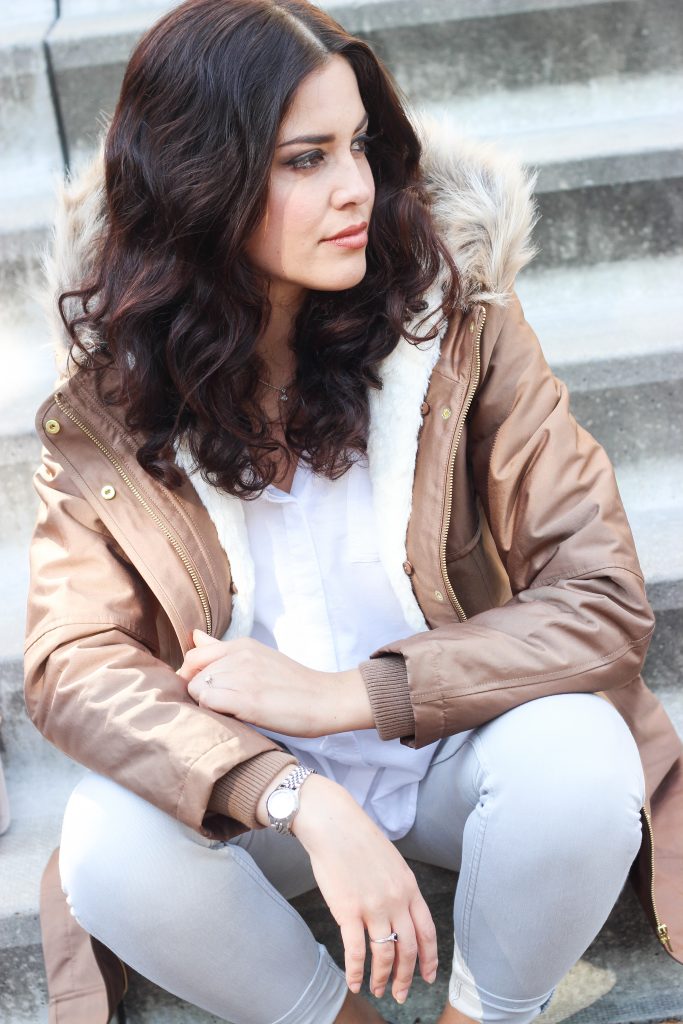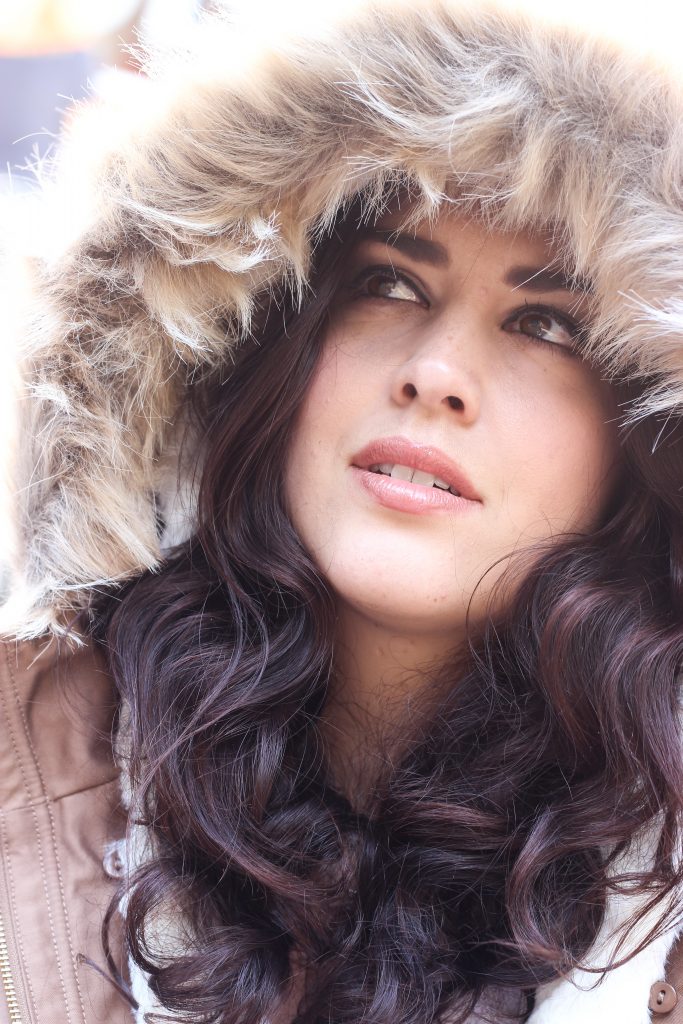 What I'm Wearing: Oasis parka, Marks & Spencer shirt, Oasis jeans, Suavs shoes, Michael Kors watch
Photographer: Tatiane Kozijn | Instagram: @tatianekozijn
Location: the Netherlands