This might sound a little crazy, but I've been obsessed with palmtrees for as long as I remember. My childhood drawings? palmtrees. My laptop screensaver? palmtrees. 1803+ pictures on my phone? palmtrees.
I'm not quite sure when or why this obsession has begun, but one thing I do know: it's not going to change any time soon. Anyway, I guess everyone has at least one silly obsession, no? no? Well, then I'm happy to be crazy.
Today's shooting location: a sea of palmtrees! Is there anything on planet earth that could possibly be a better backdrop? I don't think so. We're in Mirissa, a small village in the south of Sri Lanka a.k.a. heaven on earth. Really, I've never come across such a breathtaking place.
I'm wearing a simple but cool ensemble with Oasis pieces. I'm completely, utterly in love with the new spring collection so get prepared for a lot more of the brand on FashionContainer. This cute asymmetric polkadot skirt fits seamlessly and was also humid-weather proof. Score. All else that was needed was a relaxed white shirt, gigantic floppy hat and a pair of cute sandals.
See you all tomorrow! Same time new post!
Shop the Look
[show_shopthepost_widget id="2559780″]
What I'm Wearing: Oasis shirt, Oasis polkadot skirt, Isapera Mykonos sandals, Freyrs sunglasses, Vero Moda hat, Marks & Spencer clutch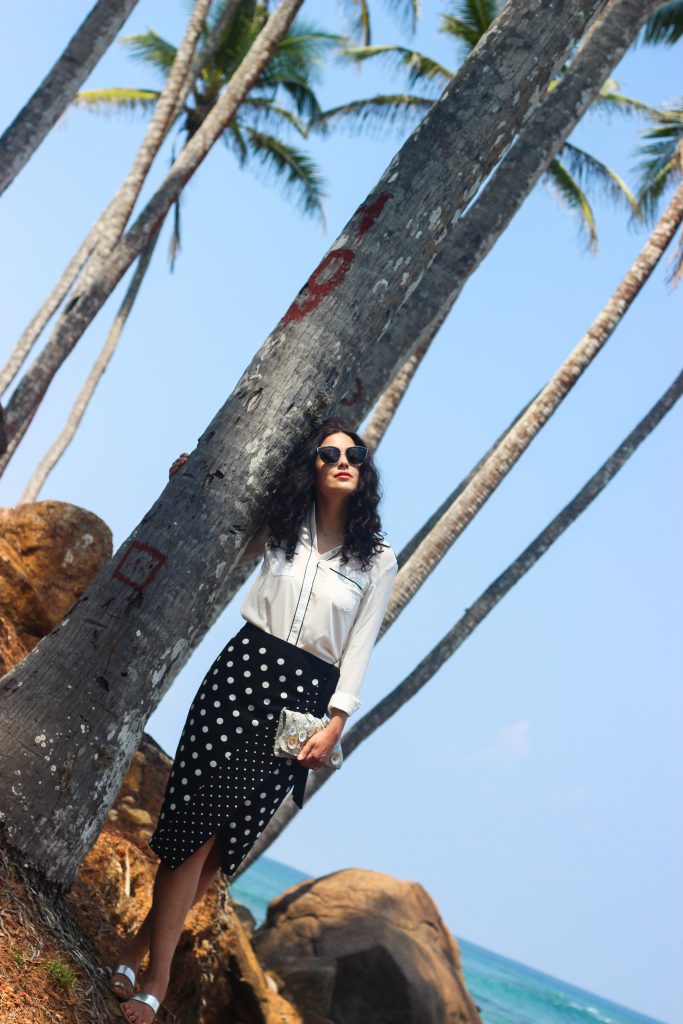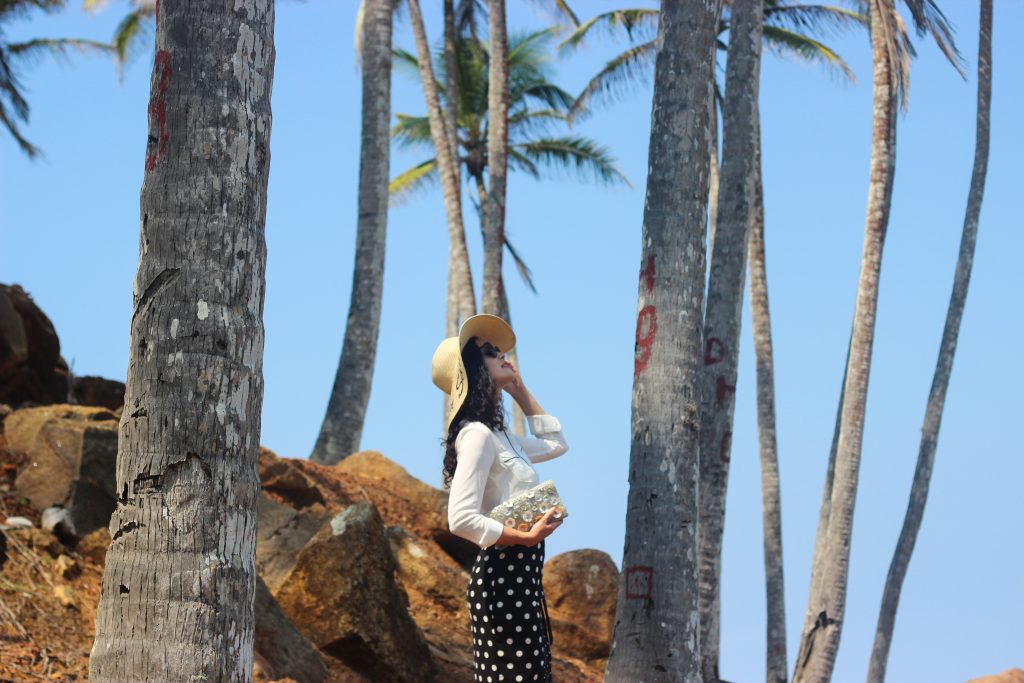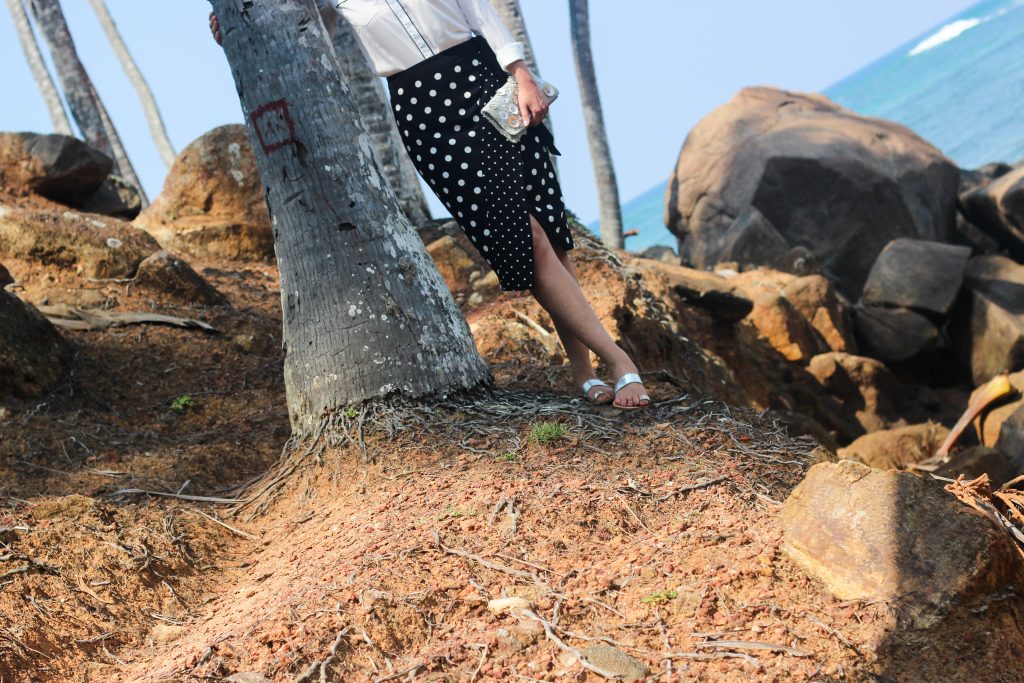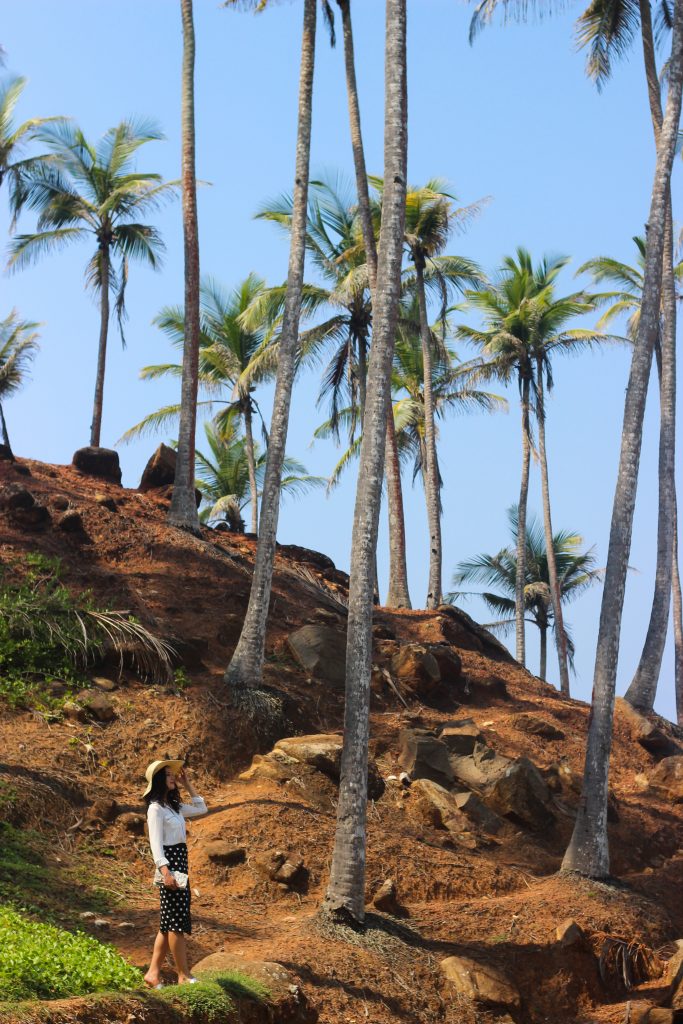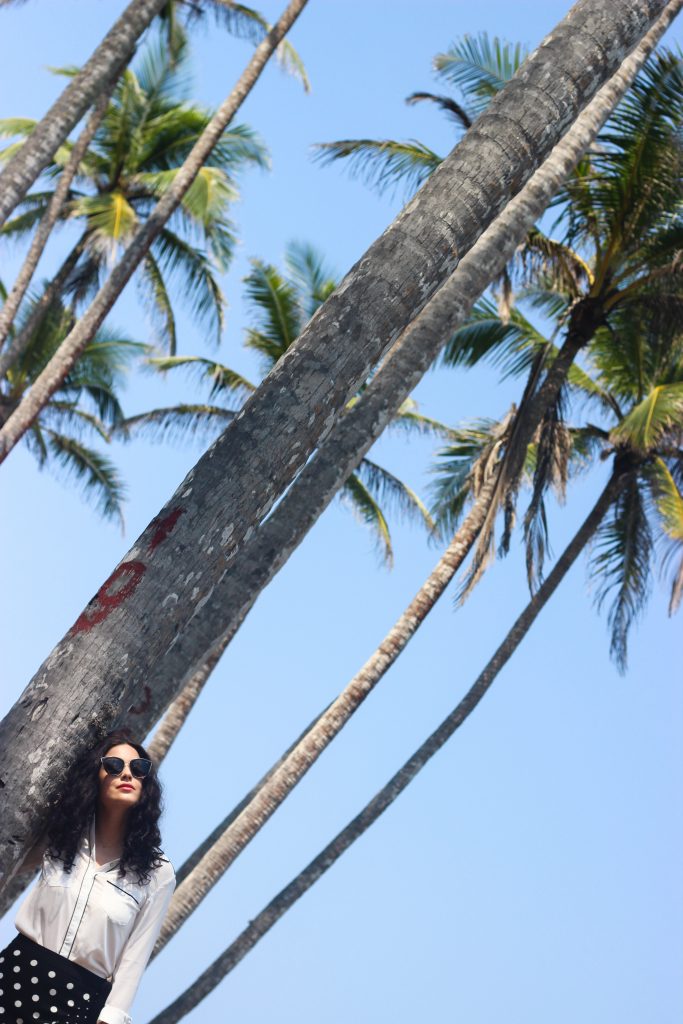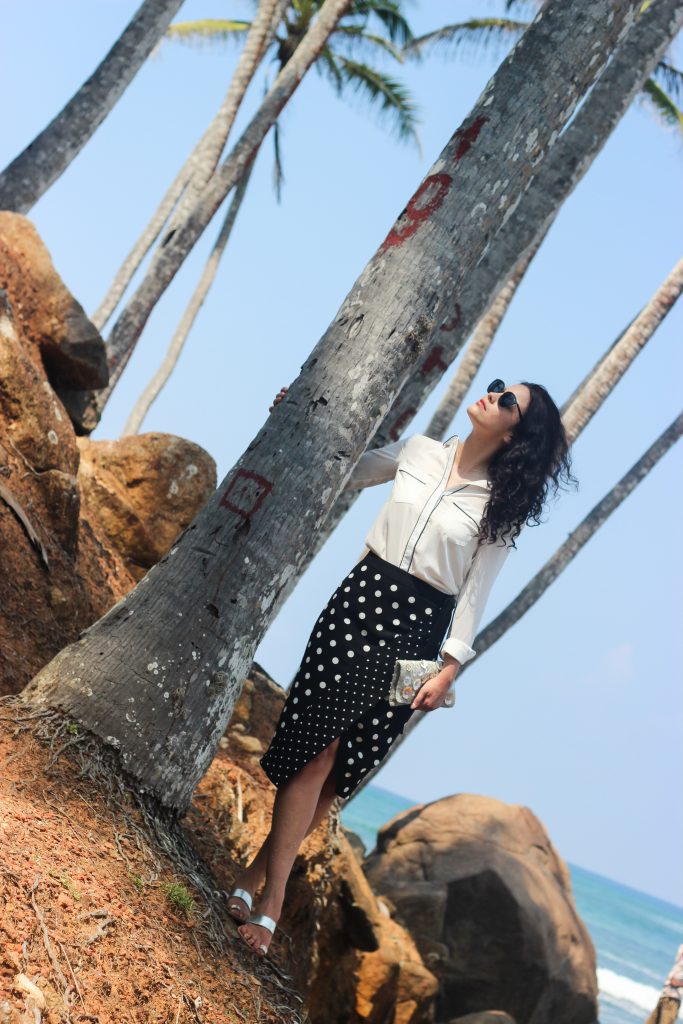 What I'm Wearing: Oasis shirt, Oasis polkadot skirt, Isapera Mykonos sandals, Freyrs sunglasses, Vero Moda hat, Marks & Spencer clutch
Photographer: Tatiane Kozijn | Instagram: @tatianekozijn
Location: Mirissa, Sri Lanka