Appropriate safari attire? check. Prepared to sleep in a tent? check. Well, not really but we're BEYOND excited to see elephants, leopards, crocodilles and all other beautiful wildlife that Sri Lanka has to offer! Let's go, Yala national park, team #FashionContainer is here.
We left from our hotel in Koggala to Yala national park at 6.30 in the morning. Yep, our time in Sri Lanka is one of early starts. Not that I mind, not at all. I just need a strong coffee. Our awesome driver Hama from Vacations Sri Lanka Tours picked us up and stopped at the BEST coffee place somewhere along the road for me to get my coffee fix. That's how you score points! On the way from Koggala to Yala, we stopped at several different places. One of them was the Blow Hole in Hummanaya, a spectacular sight of ocean bursting out of the rocks as if it were one of the geysers in Iceland.
Hello YALA!
We arrived at Big Game Camp Yala somewhere late afternoon and immediately got settled into our tent. Which wasn't easy with our amount of luggage, but we made it work! We only got the scare of our lives when a gigantic monkey jumped on our tent, BAM, but other than that: camping life is going well! One of the friendly staff at Big Game offered to show us around in the area, spot some wildlife and just go out exploring until the sun would go down. It was incredible. We saw all kinds of birds, water buffalo's and other creatures I wouldn't have a clue what name they go by. Back in the camp, we had an amazing dinner of fresh fish while watching the fire. You won't believe how clear the sky was! Beyond amazing. I'm joking a lot and all, but here's a confession: I really do love camping. Make-up off, comfy clothes, totally free. It's a liberating feeling. OK, enough talking. Wake up call tomorrow? 4am. The safari is now officially beginning!
Safari time
Our driver Hama picked us up from the camp and off to the of the national park we went. Yala national park has a protected area of nearly 13,000 hectars of land. The park is divided in 5 different blocks, of which 2 are open to the public. You're only allowed to enter by Jeep, so we swap our tour car and also have an experienced national park guide with us to show us around. The park is home to 44 varieties of mammal and 215 bird species. And oh my, the birds are really unlike any I've ever seen. So bright and colourful! By the way, did you know that peacocks are India and Sri Lanka native? I didn't. You'll find them everywhere in Sri Lanka: in trees, in fields, on the road. Beautiful.
Leopards and elephants, where are you?
But the real reason we're out exploring this morning? to see elephants and leopards! We're lucky at the very start when we spot a leopard just across a little lake. Truly incredible! Unfortunately it happened to quick to capture him on camera nicely, but my oh my, was he magestic! We only saw the elephants from a far distance unfortunately, but luckily enough there were lots of other creatures to spot. Like the mongoose! That's the cute looking animal with the bulging red eyes. AWWW! We also saw many deers and crocodiles.
With the sun slowly coming up, surrounded by vibrant colours of the green rice paddies, bright orange earth and blue skies: it was a morning to never forget. We were so happy to have Vacations Sri Lanka tours taking care of our tour and safari. The experience was incredible and we can only recommend the service, our driver and guide was awesome!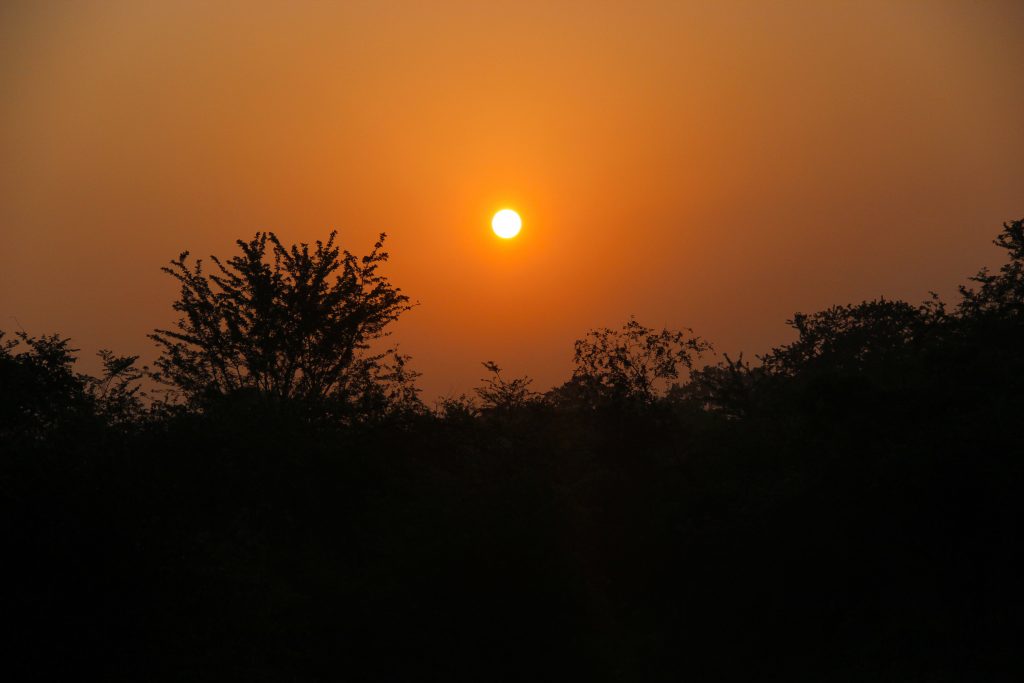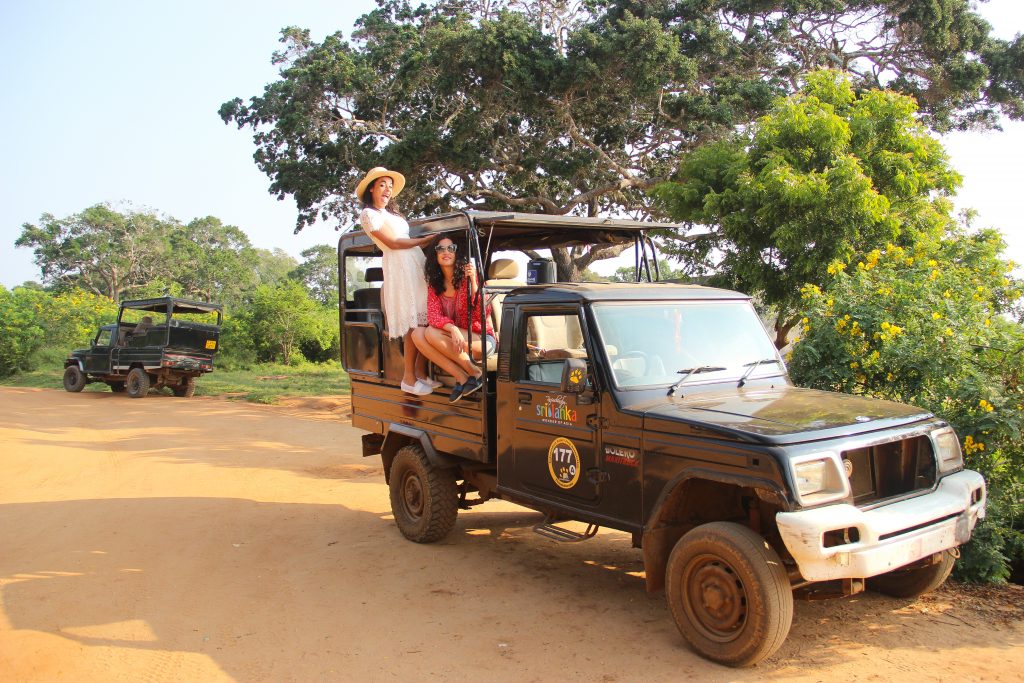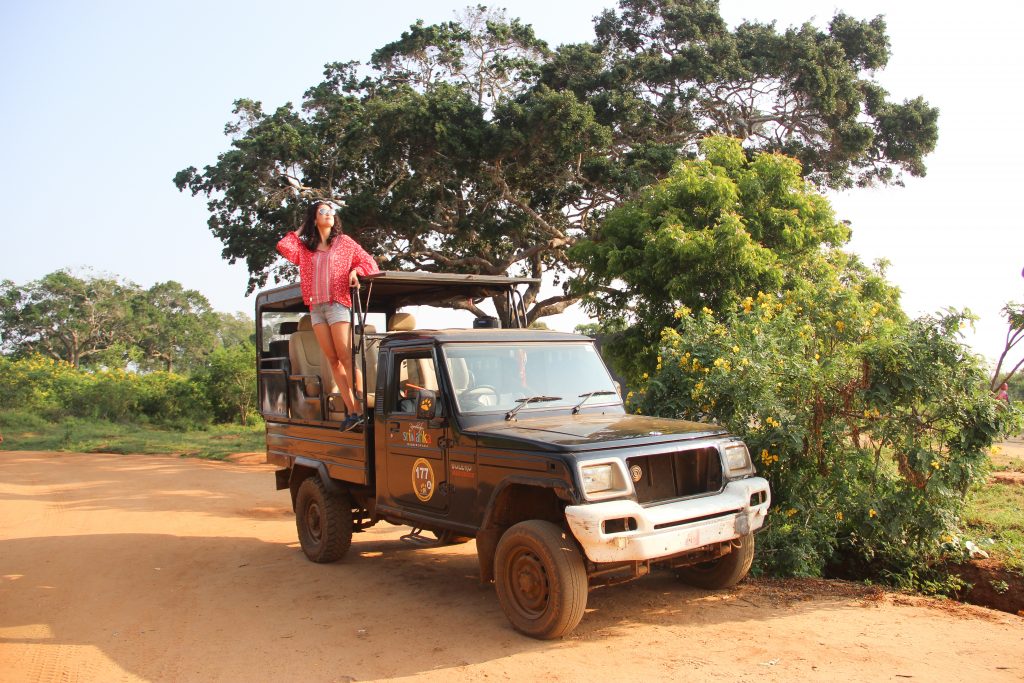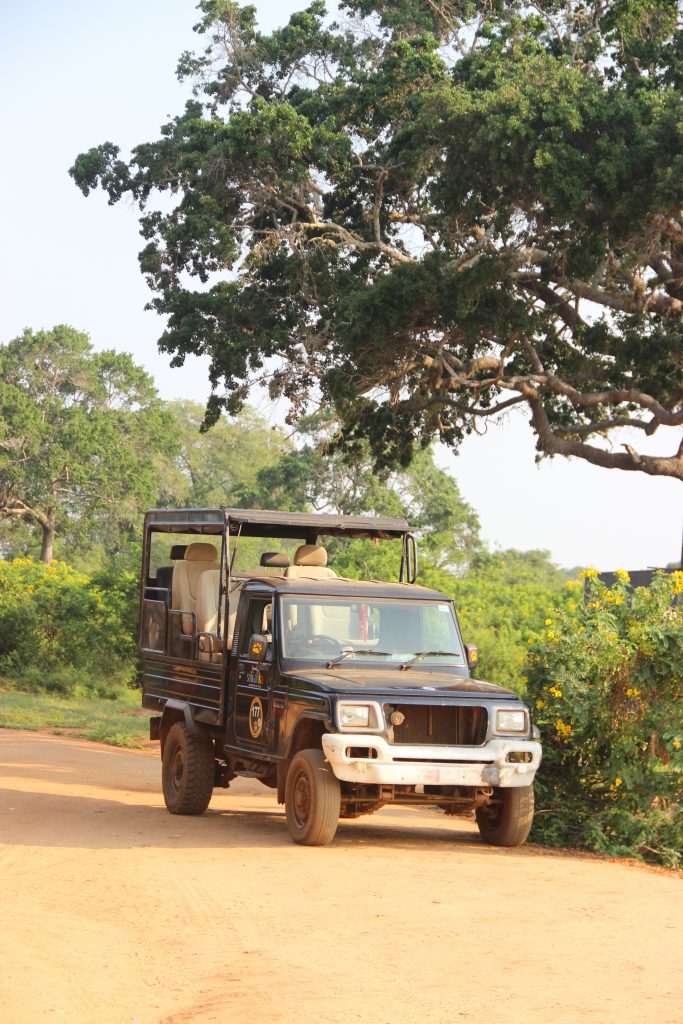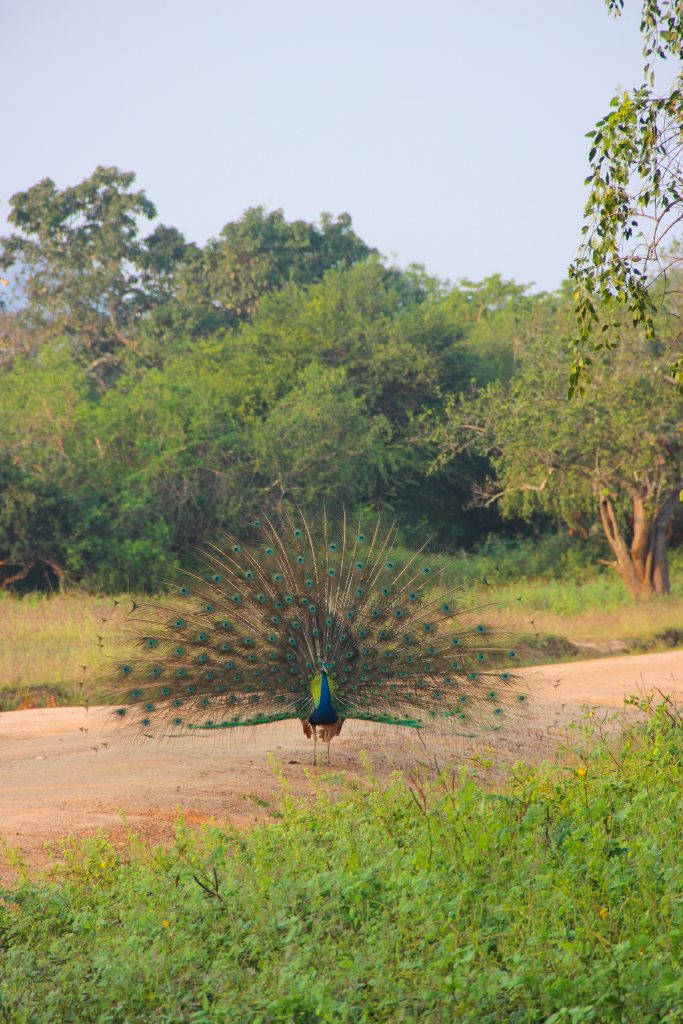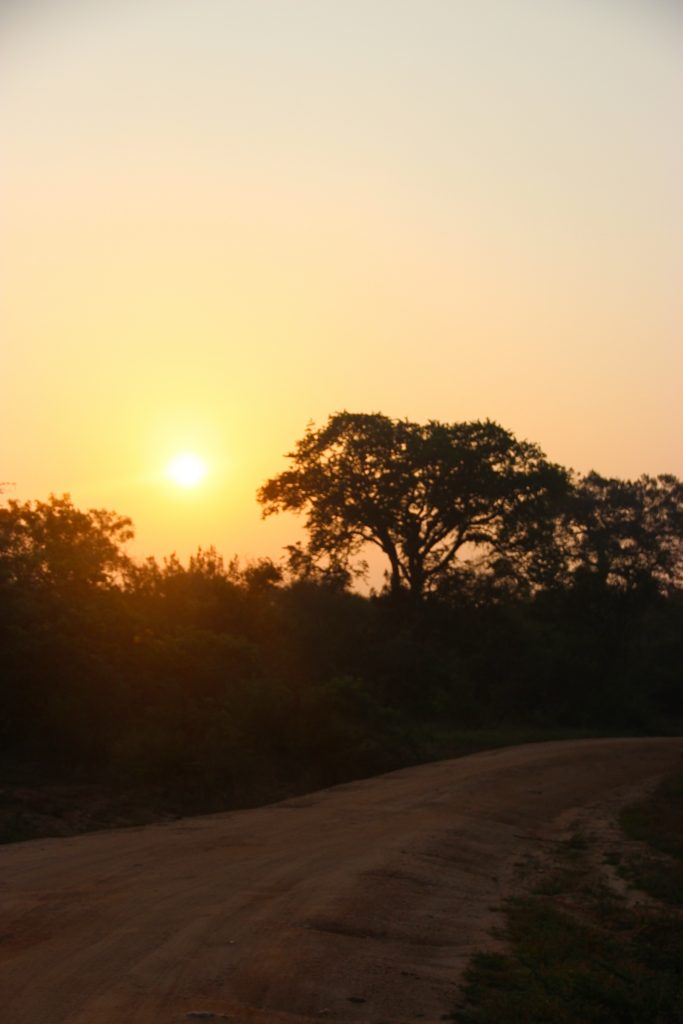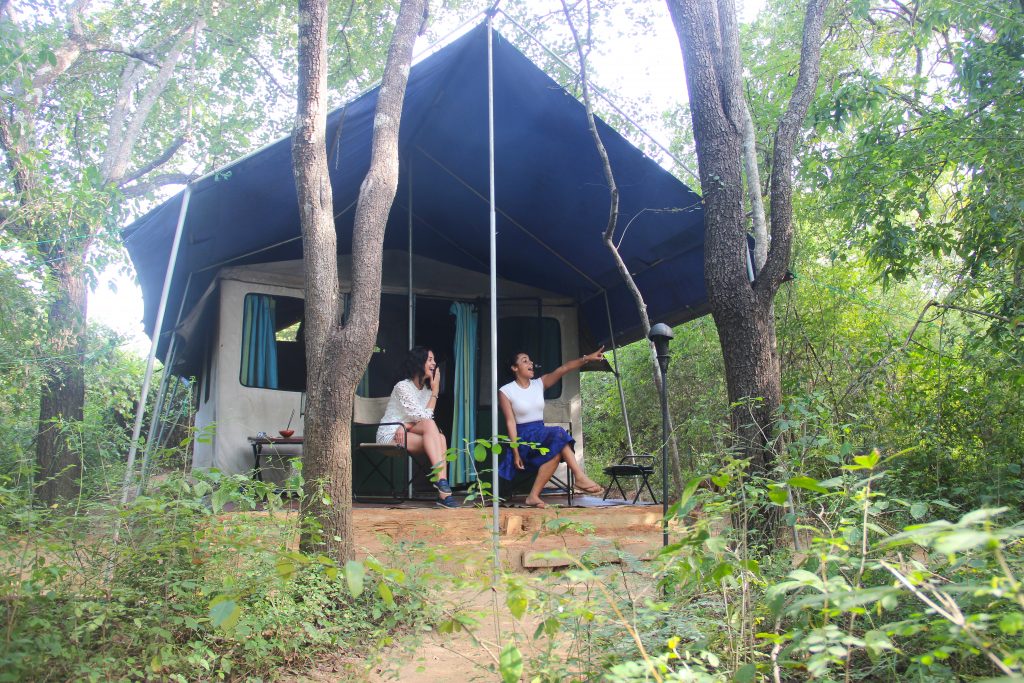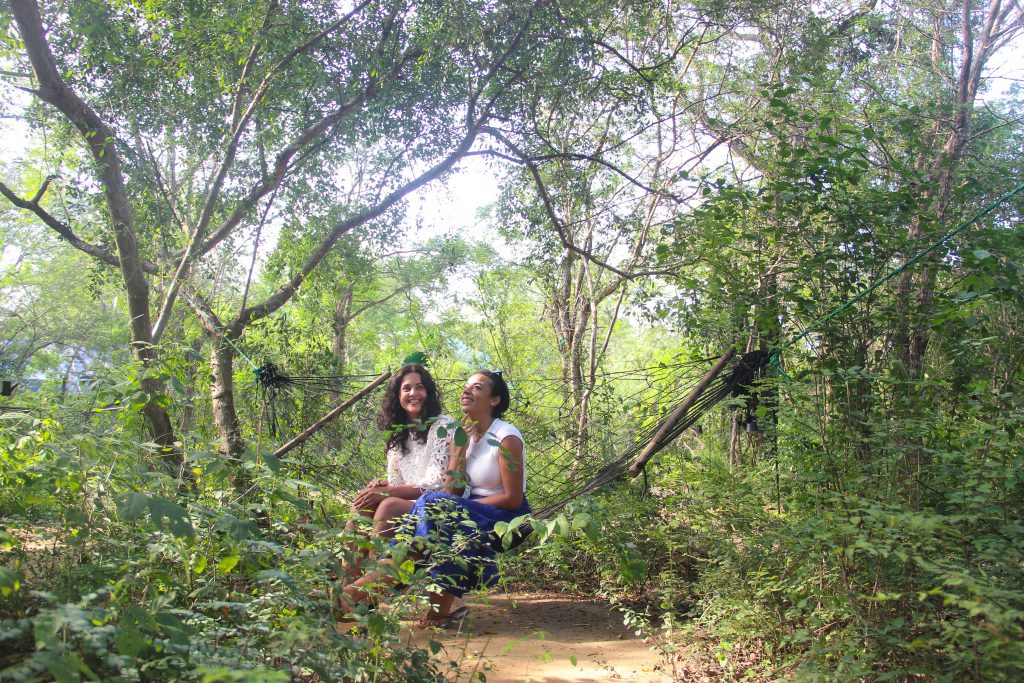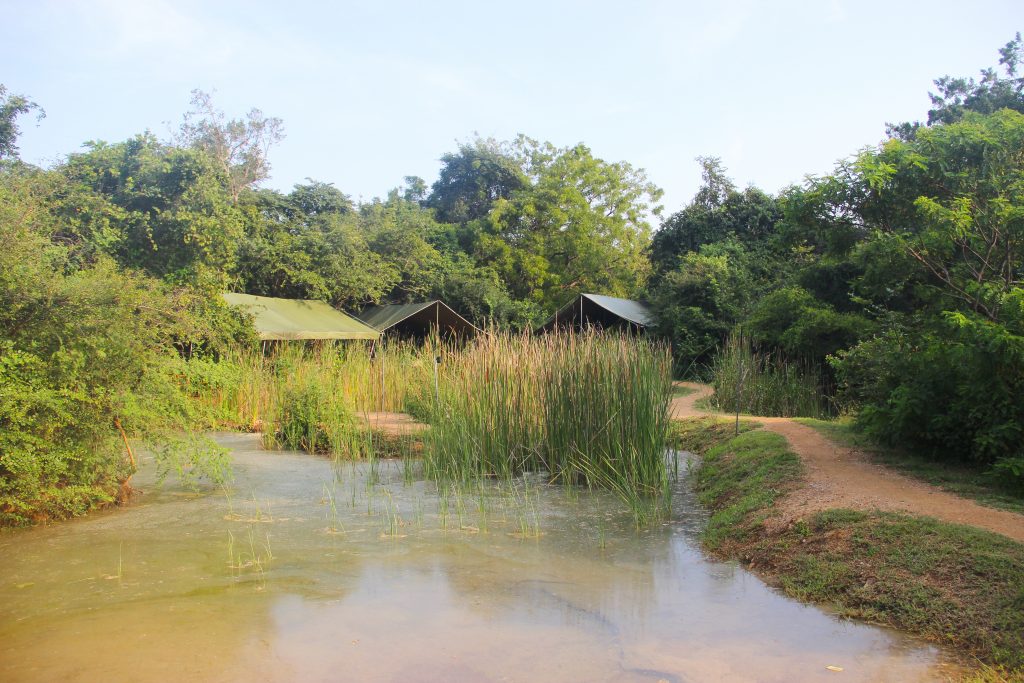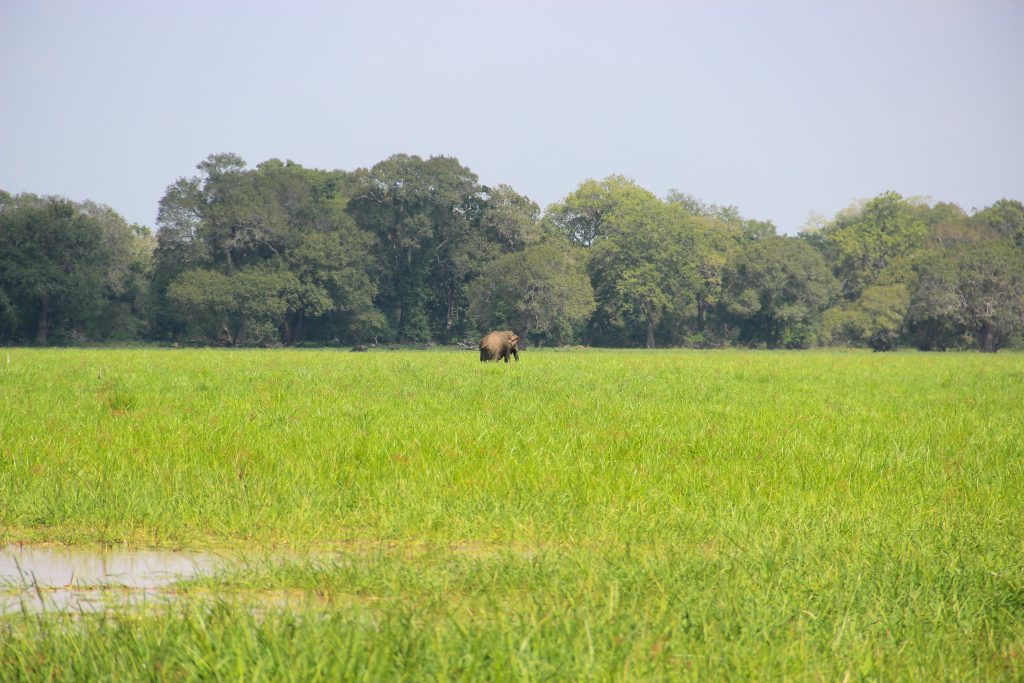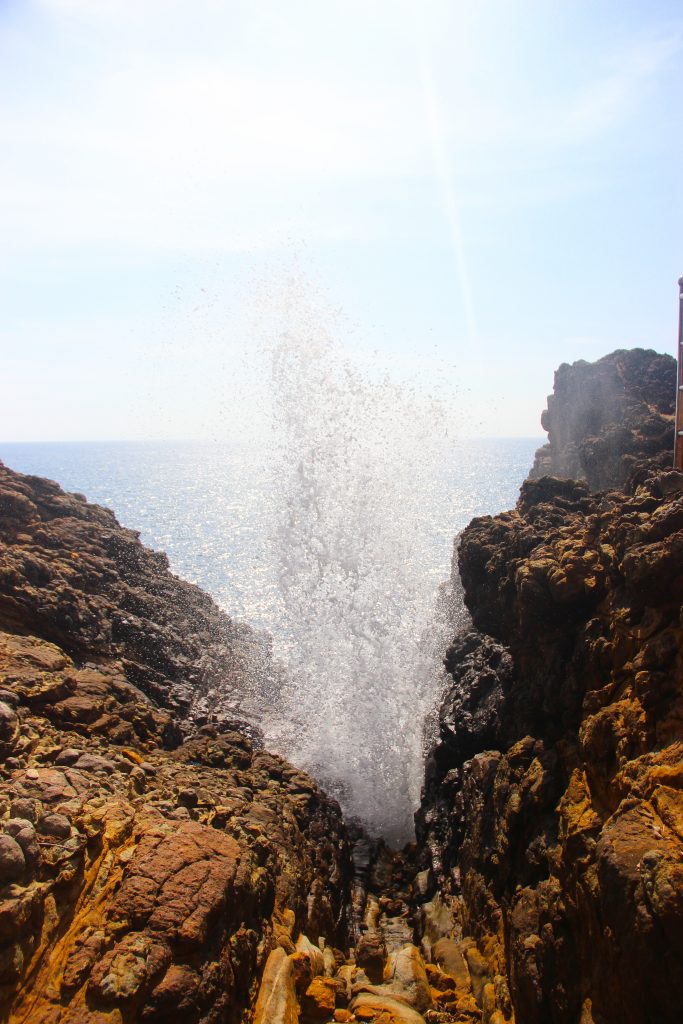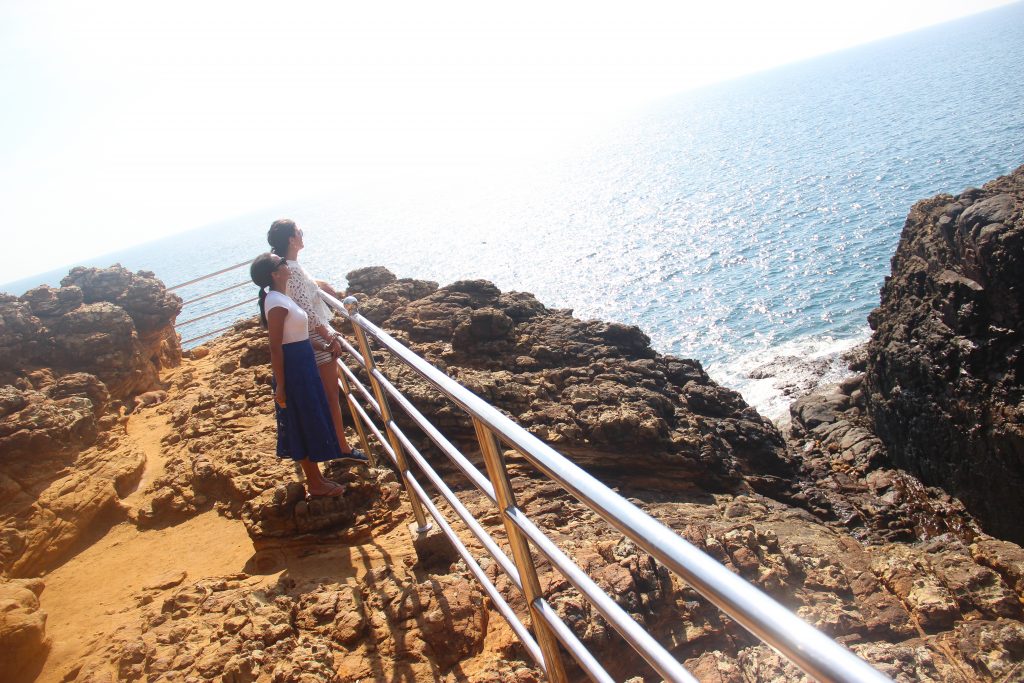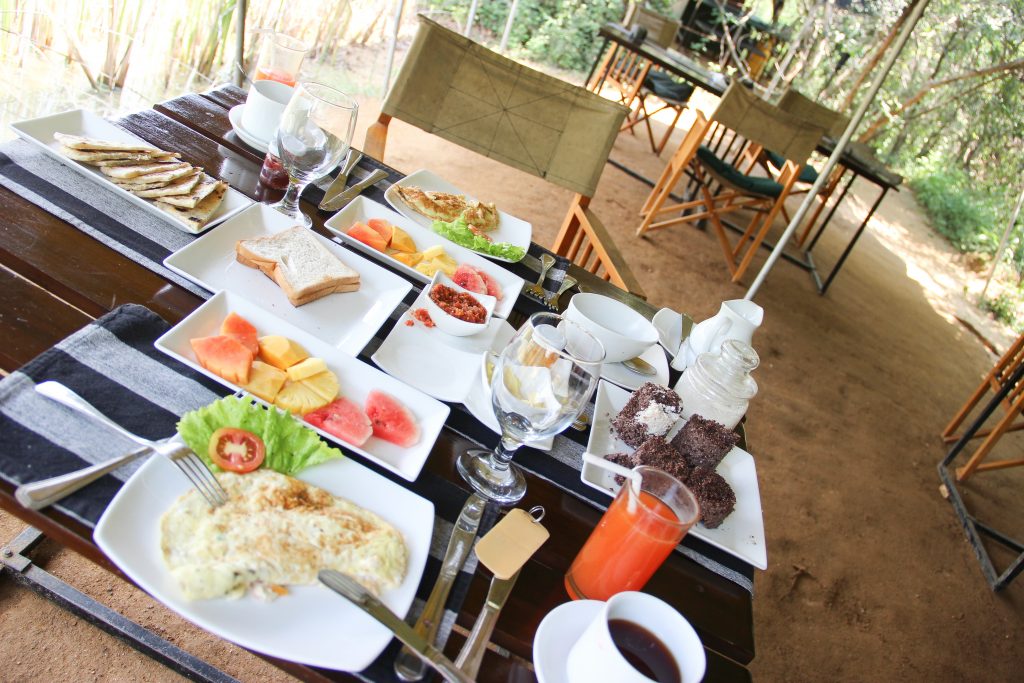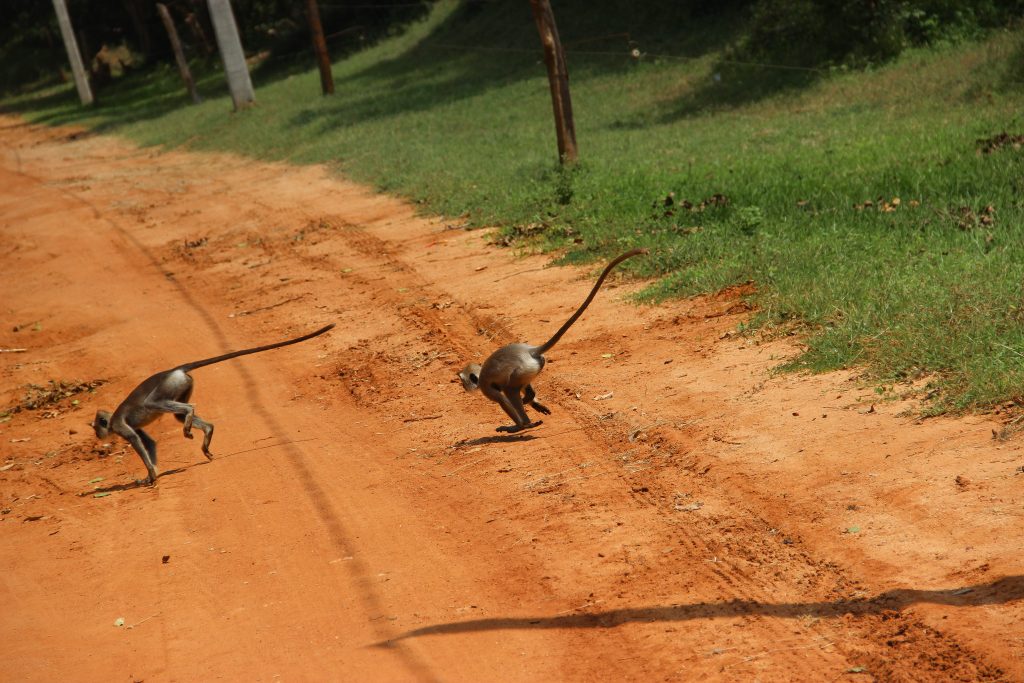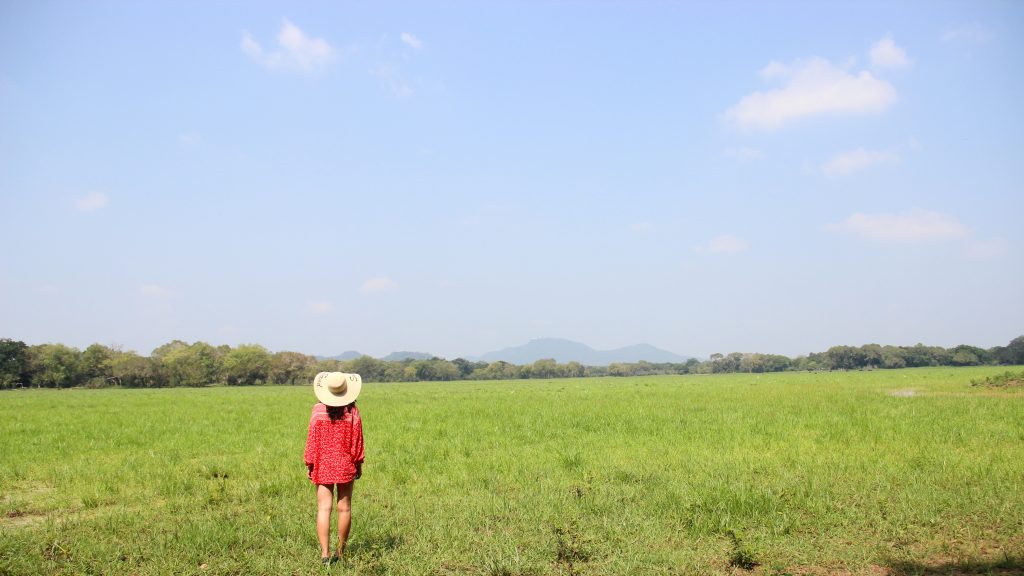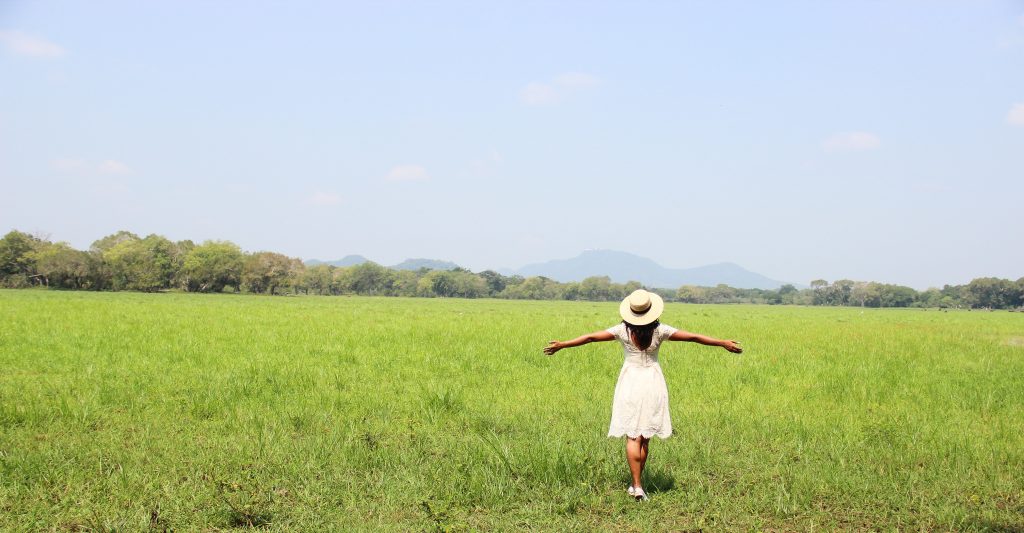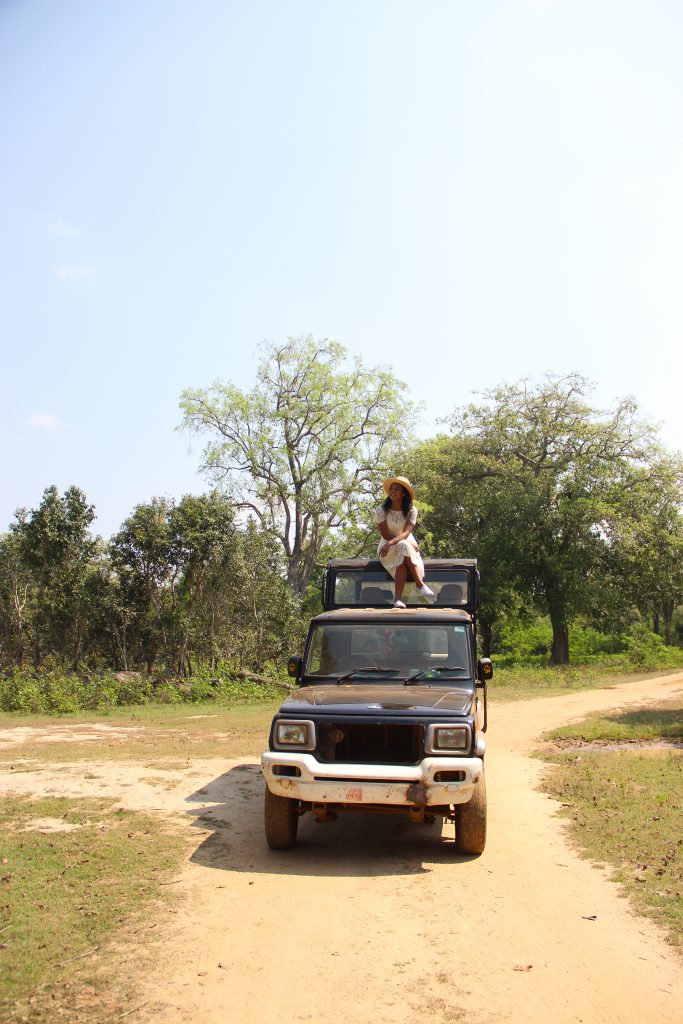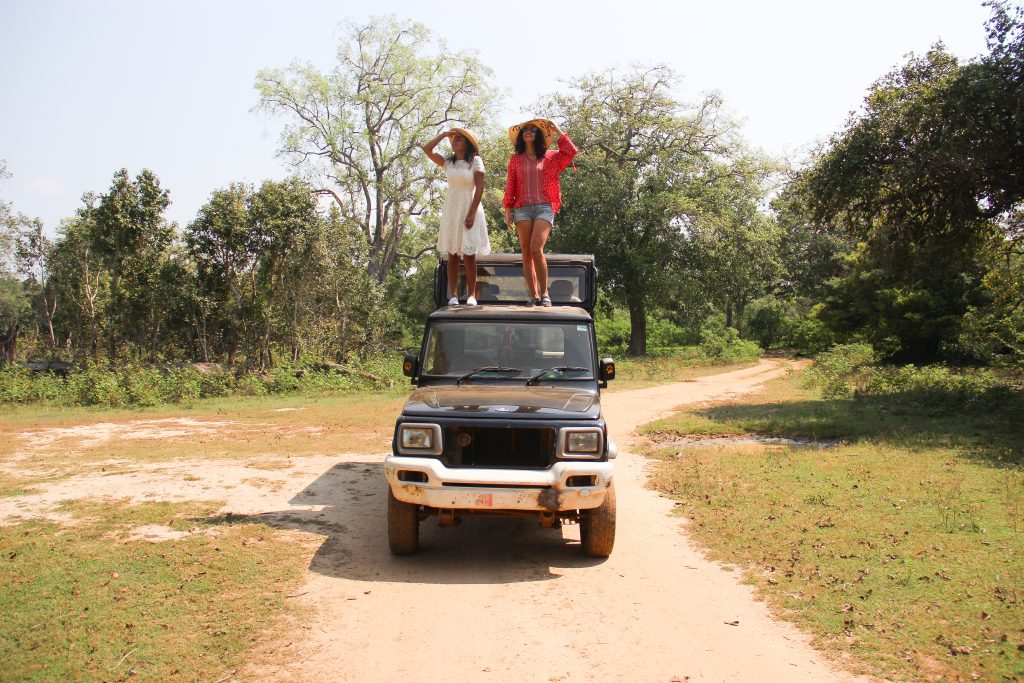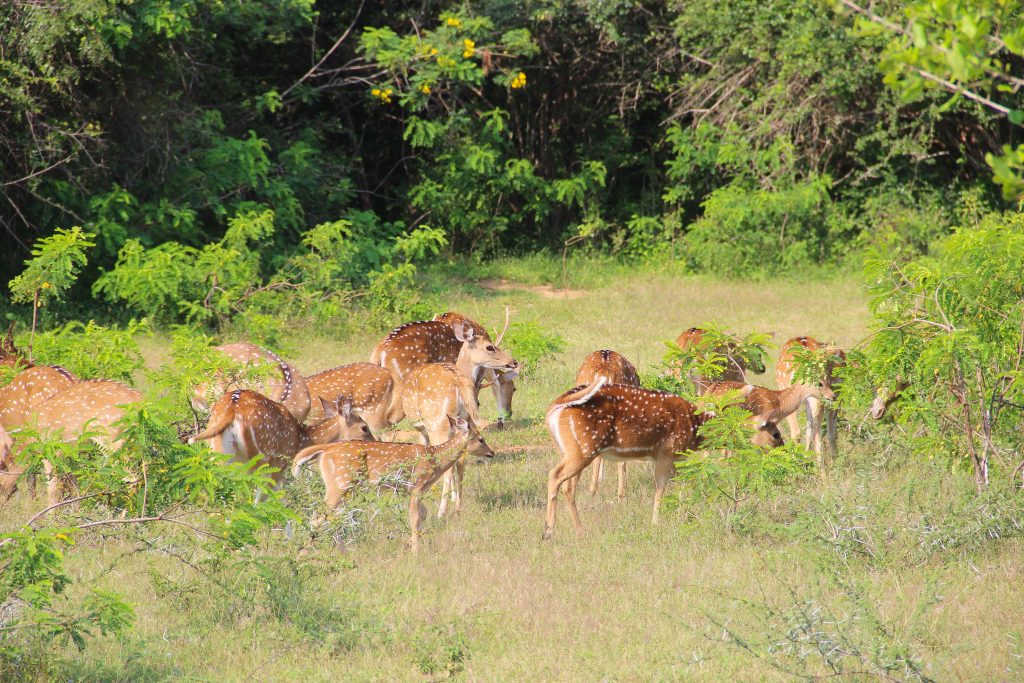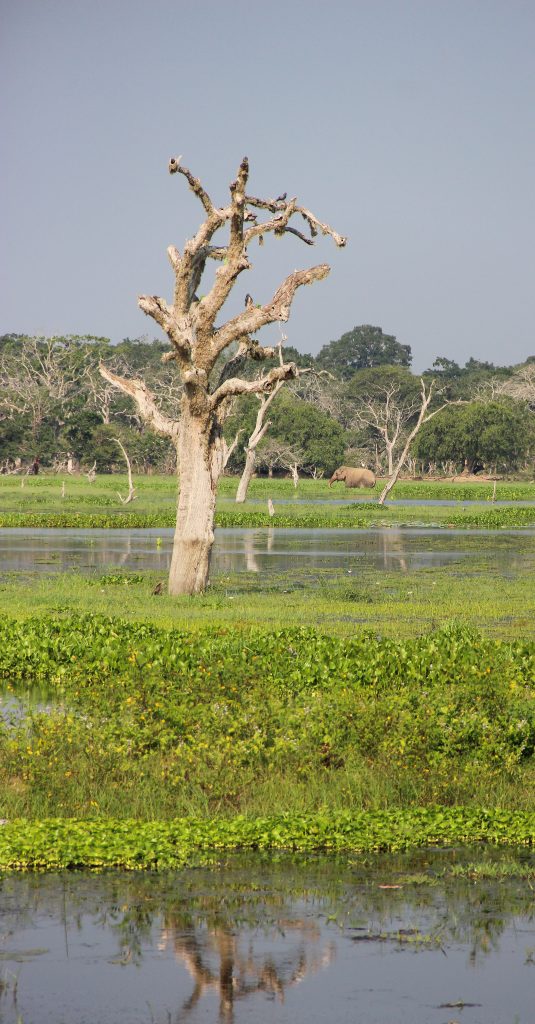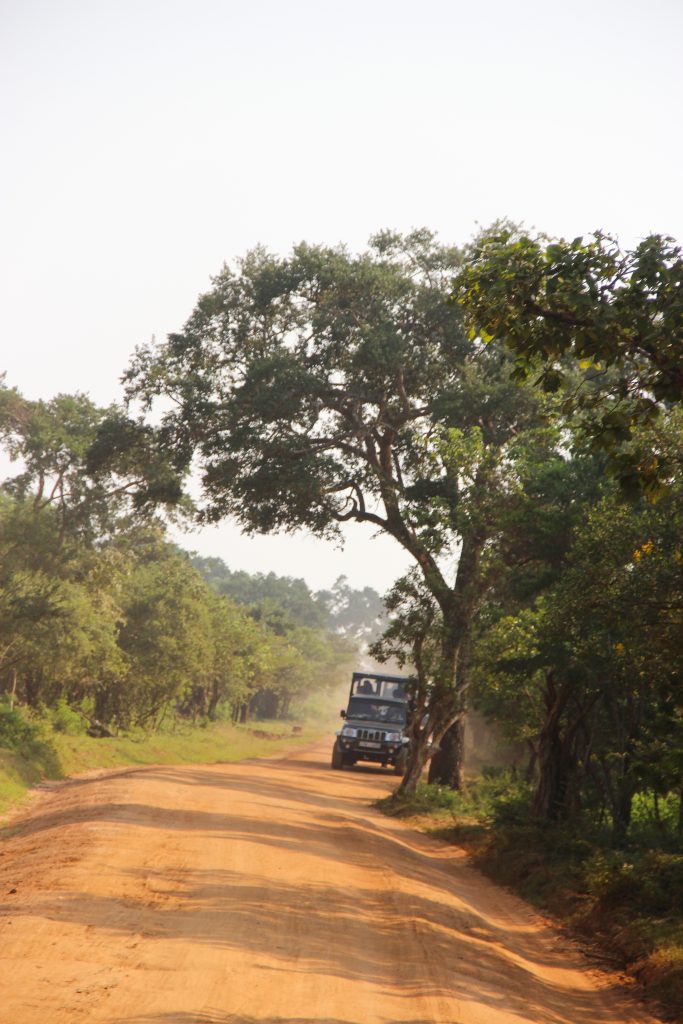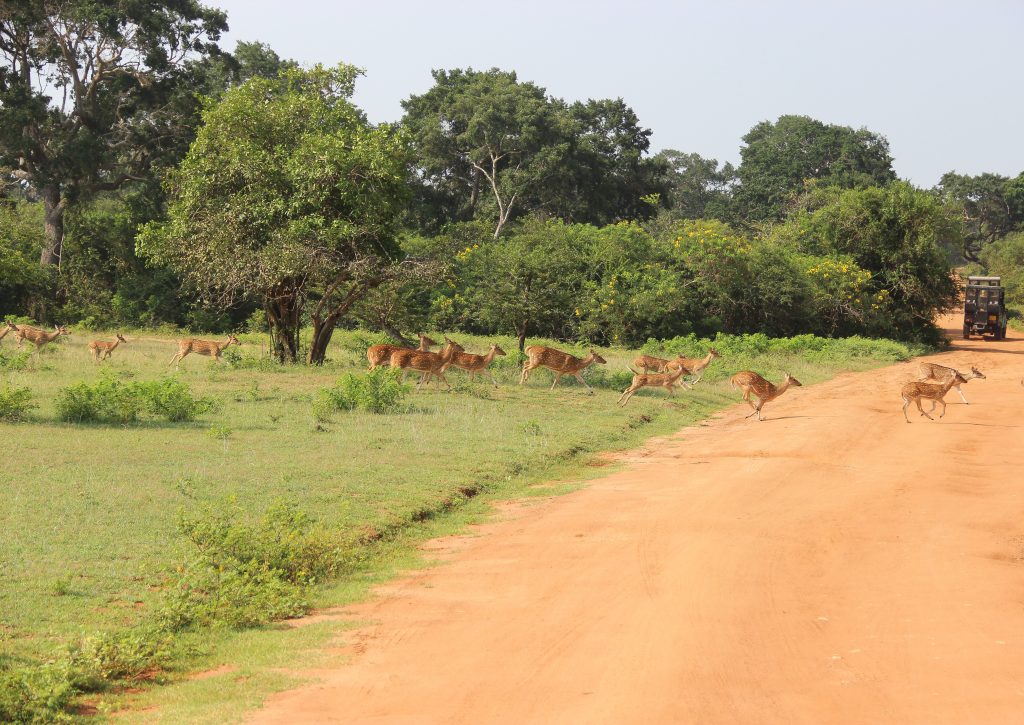 Photographer: Tatiane Kozijn | Instagram: @tatianekozijn
Location: Yala National Park, Sri Lanka