Green sanctuary meets city life: hello from the Shangri La in Singapore.
I've never experienced a more mean jetlag and my rule of "never sleep during the day" was thrown right out of the window when I arrived in Singapore. Luckily the beds at the Shangri La are some of the comfiest ever and I enjoyed 5 hours of uninterrupted sleep. It was almost dinner time, so we decided to go up to the club lounge for some drinks, which are served from 6pm to 8pm.
Dinner
For dinner we went to Origin Grill, one of the several on site restaurants. With 3 weeks of travel ahead, we kicked off with a lovely glass of champgne followed by 3 courses of deliciousness. The menu is inspired partly by Singapore's history of trade and colonial charm, creating a menu with fresh and pure flavours. The raw tuna as starter was fantastic and so was the risotto we both had as main.
Eye for detail
As an interior fantatic I'm always impressed when a hotel as large as the Shangri La manages to add original touches and a fine taste of detail in both its interior and decor pieces. I love the chrome gold, fine greys and the vibe of asia meets contemporary. It all has a very homey atmosphere to it, which the warm green, wooden tones definitely help to achieve. Eye for detail isn't just found in its interior, but also in the great taste in coffee table books and the carefully arranged flower arrangements.
Lush green
Despite being situated in the city, the gigantic garden surrounding the property suggests otherwise. 15 acres of green and flowers: it sure is impressive! (and makes for great photo spots too!). This is in fact the very first Shangri la hotel, it opened on April 23rd in 1971. Highlights in the garden are the orchids, especially the Orchid dome, which inside walls are covered with orchids in all kinds of colours.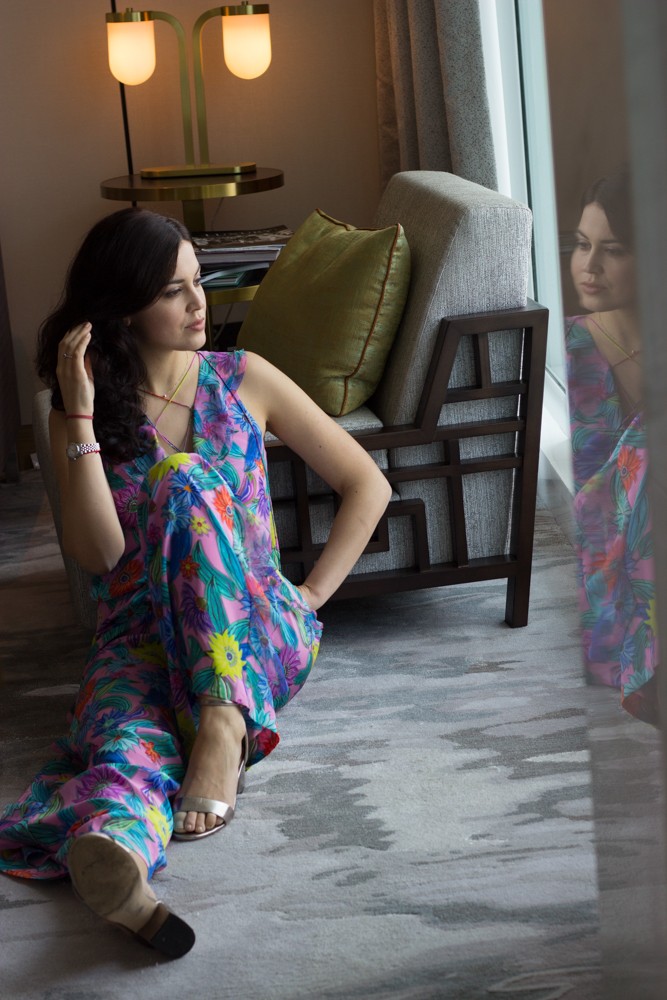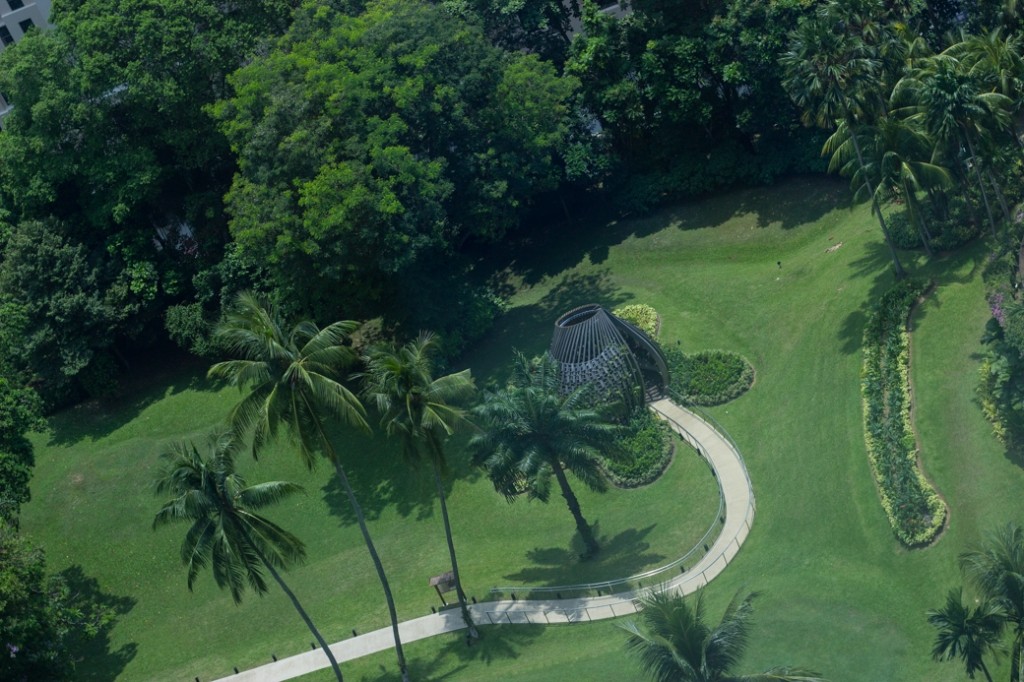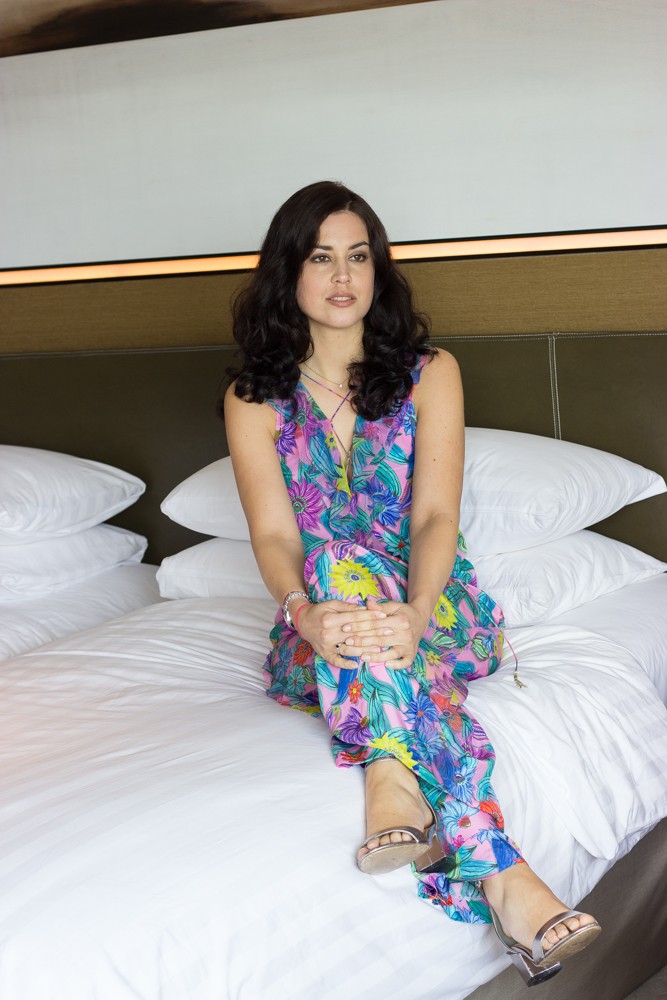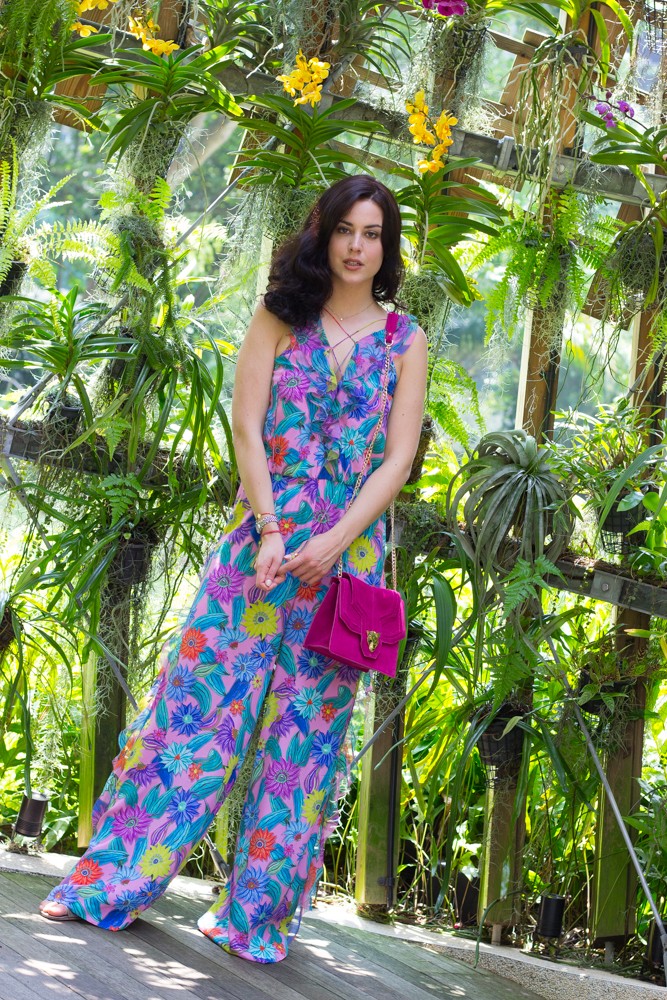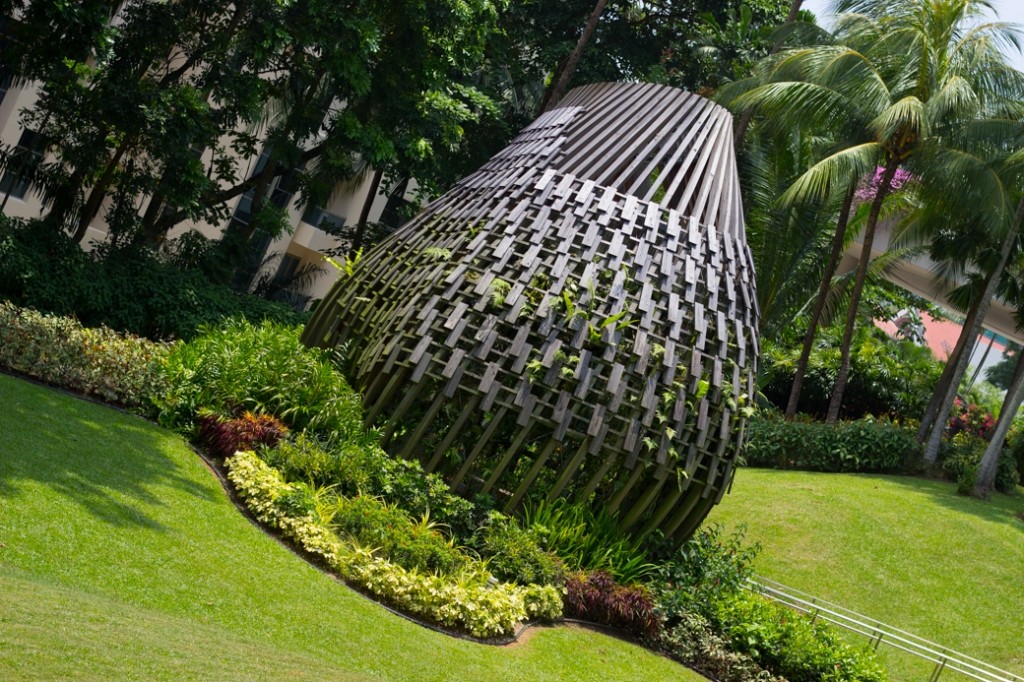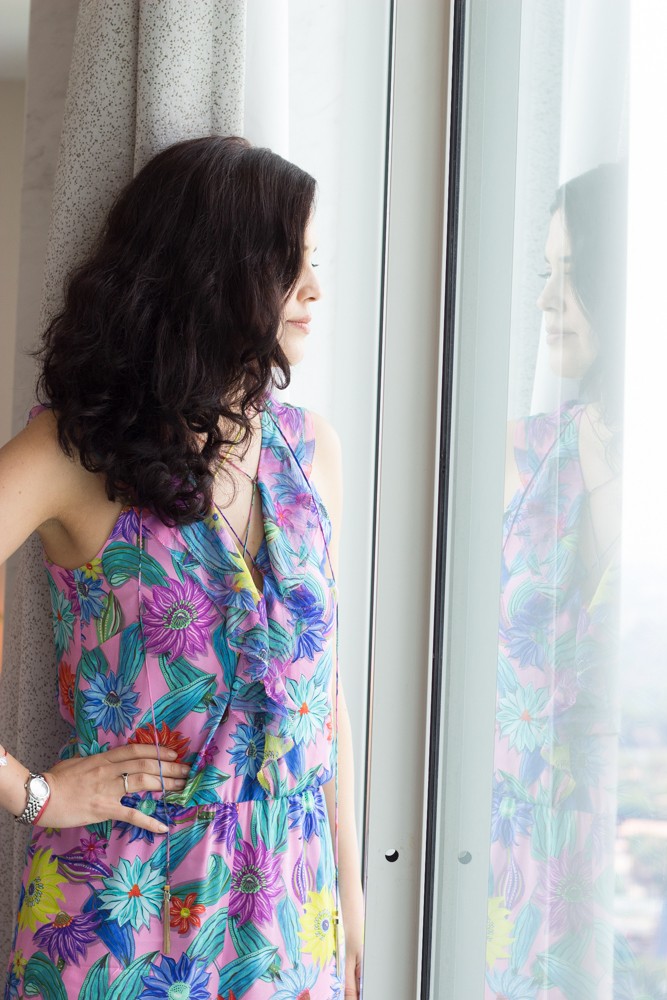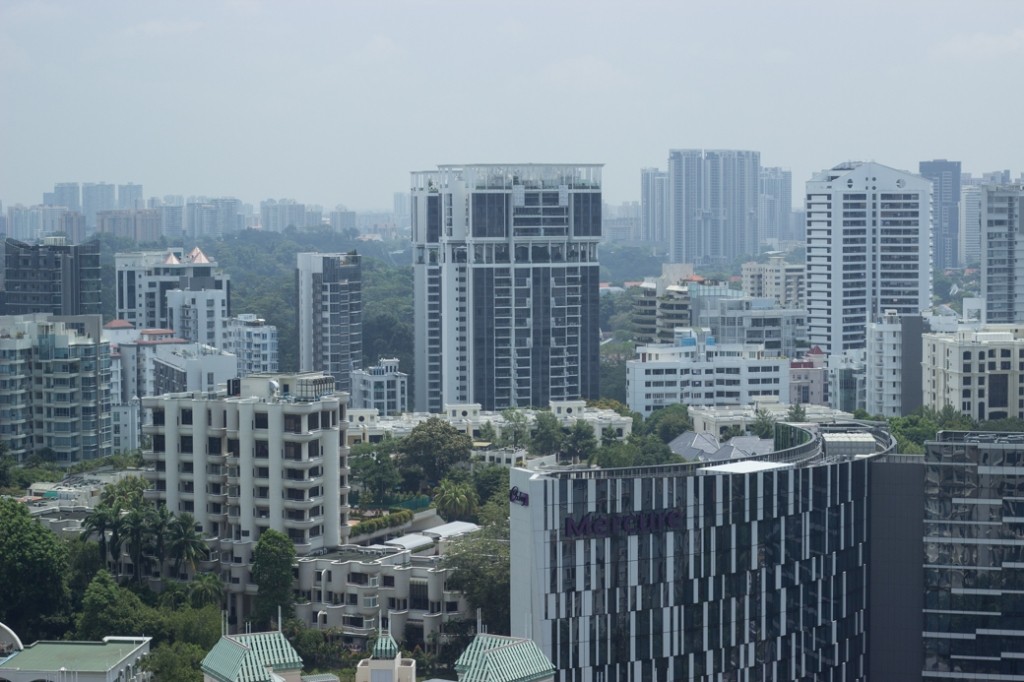 Photographer: Tatiane Kozijn | Instagram: @tatianekozijn
Location: Shangri La, Singapore