Looking out right over the Vltava river, situated in the middle of the Jewish quarter amongst all Pragues old town treasures, the Intercontinental sure has a first-class location. But it has much more than that!
For two girls who have made hotels their home over the past year (#FashionContainer team represent!) we've developed a whole lot of preferences and opinions. When it comes to the room slippers (soft, fluffy and with pretty detailing, please) in room coffee-makers (nespresso, all the way) or food in general. In the topic of 'food in general' the Intercontinental will always be on top. Why? Because the Intercontinental has a club lounge & it's awesome. With club lounge access, you basically have snacks, coffee, drinks and more around the clock. Because we're constantly on the go, these little moments of rest & eating/drinking when we feel like it is really ideal. Because of its almost living room like setting and feel, we somehow always end up socializing with other guests while here. All fun!
Our room & more
We had a very spacey, almost suite like room with twin beds, a little lounge area and a gigantic window from which we could overlook the river. We were welcomed with some fresh fruit, a bottle of wine & sweet treats, which is ofcourse always a great way to be welcomed. The hotel is VERY big. I'm not sure if that was just me, but I got lost several times on our floor alone. This is really the kind of hotel where you have everything, the gym is probably the biggest one I've ever seen in a hotel, plus there's also an indoor pool. Yep, everything one could wish for. If Prague weren't that nice, it would be easy to spend an entire weekend indoor ;).
Zlata Praha
The Intercontinental had a gorgeous restaurant on the 9th floor 'Zlata Praha', that includes both an indoor area and an outdoor terrace. The city view from here is beautiful! If you've been to Prague, I'm sure you'll agree the architecture is impressive and from above it might even look more spectacular. We had dinner here on our very last night of our time in Prague and it was a great way to finish a beautiful work(and pleasure)- trip. The staff was exceptionally kind and professional, the food delicious! Plus, with the big glass windows you have a beautiful city view from here.
The look
I'm wearing a floral printed dress by Marks & Spencer which doesn't need much else: just a bright lip and a killer pair of shoes. The dress has a relaxed fit, which means it's up to you whether you dress it up or down. I'll surely be wearing it with a pair of white sneakers soon too!
Goodbye already…
A beautiful end to our Prague experience! See you soon for sure, Intercontinental.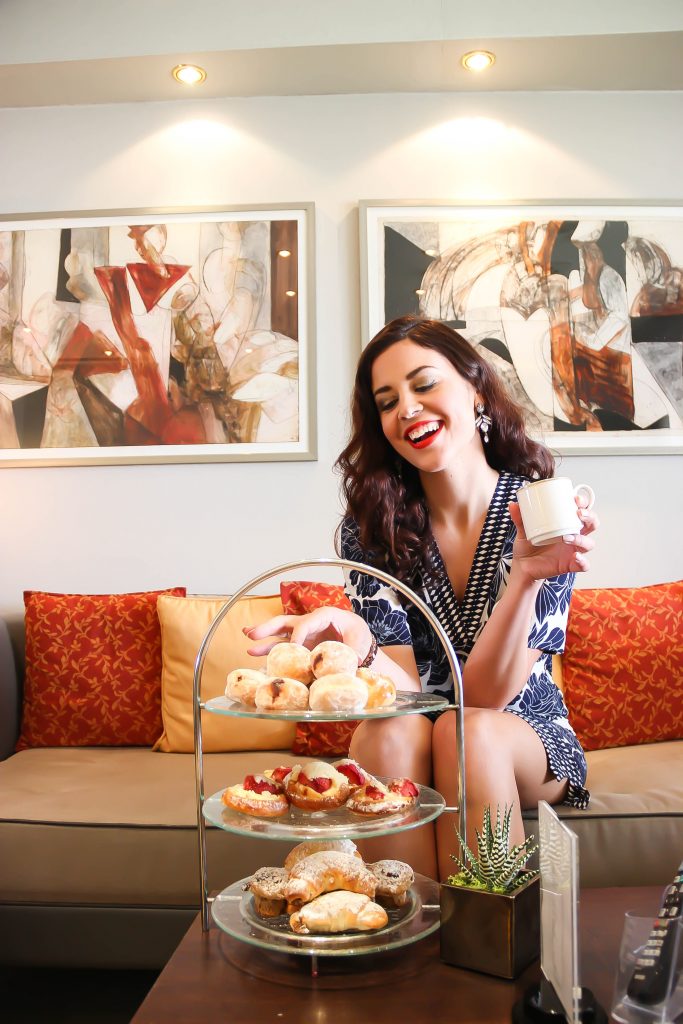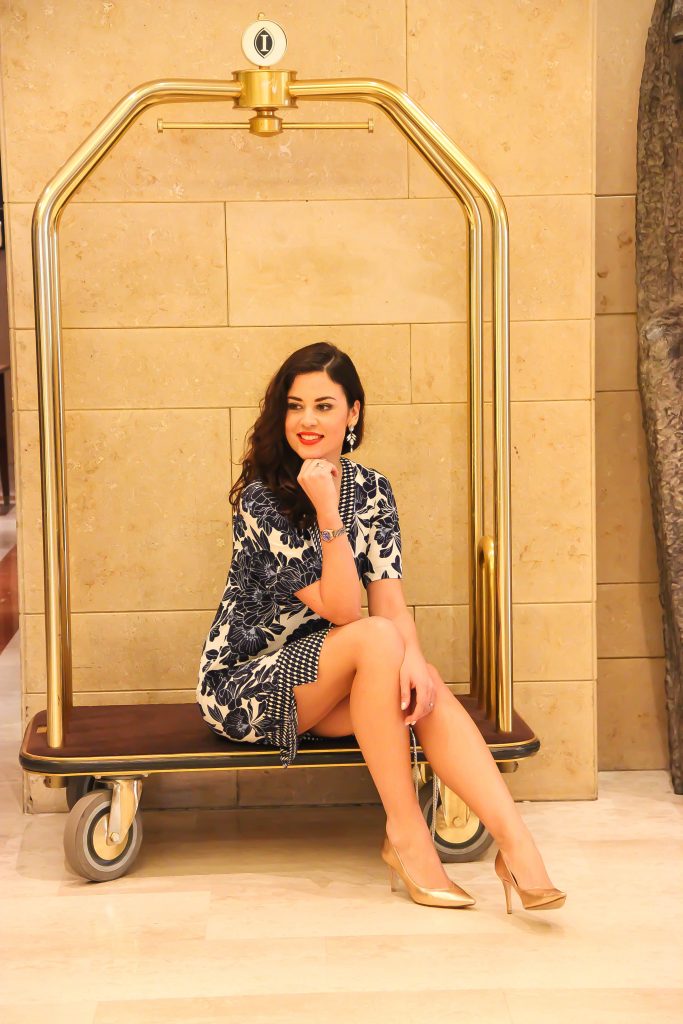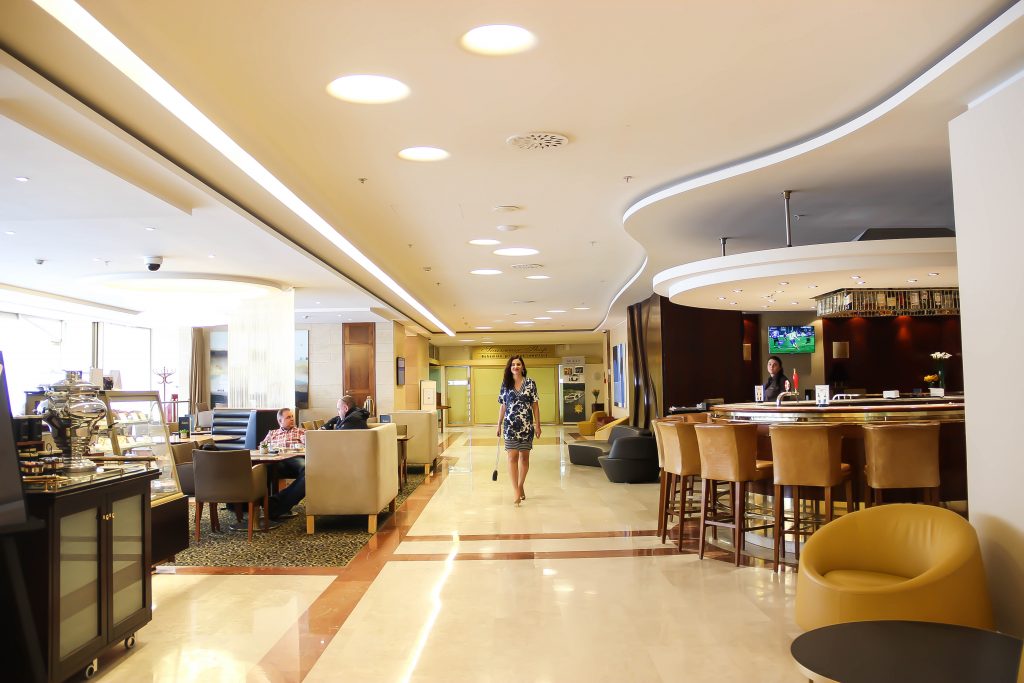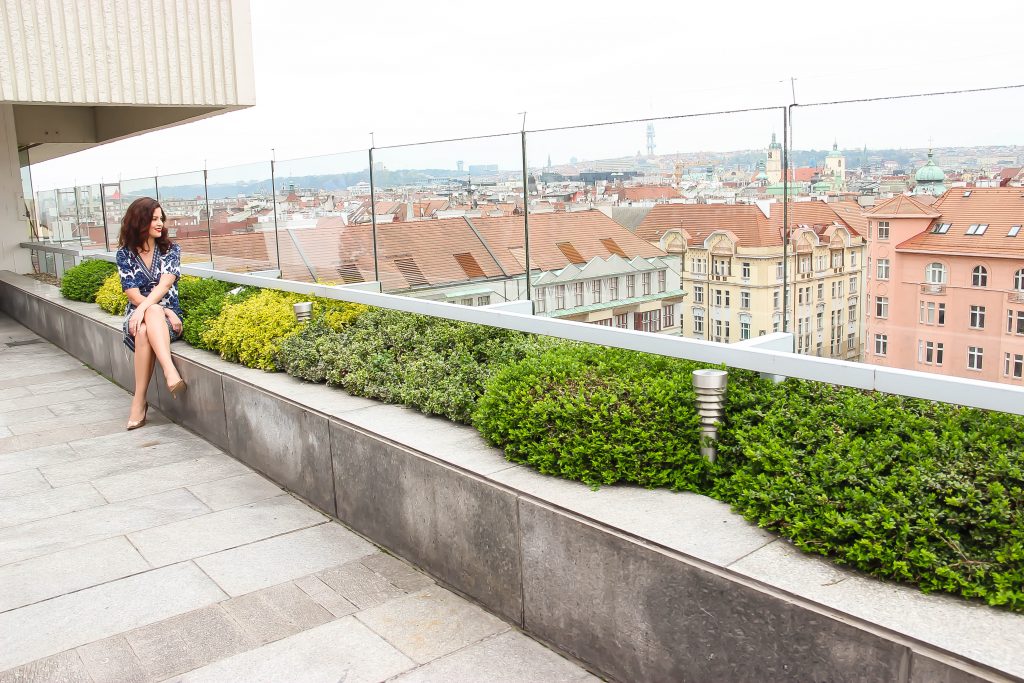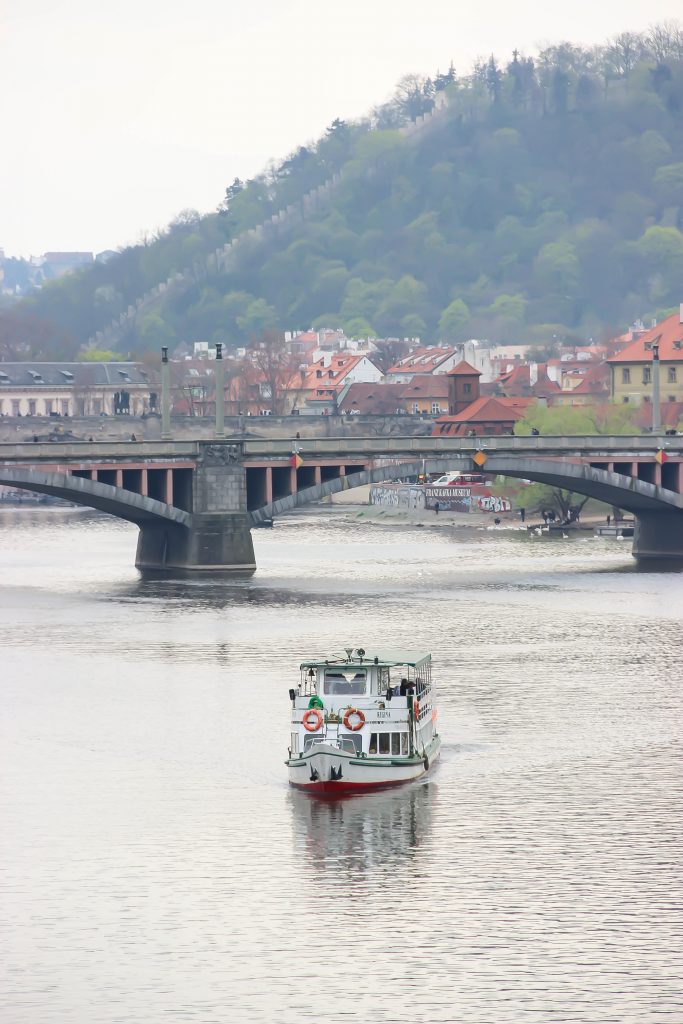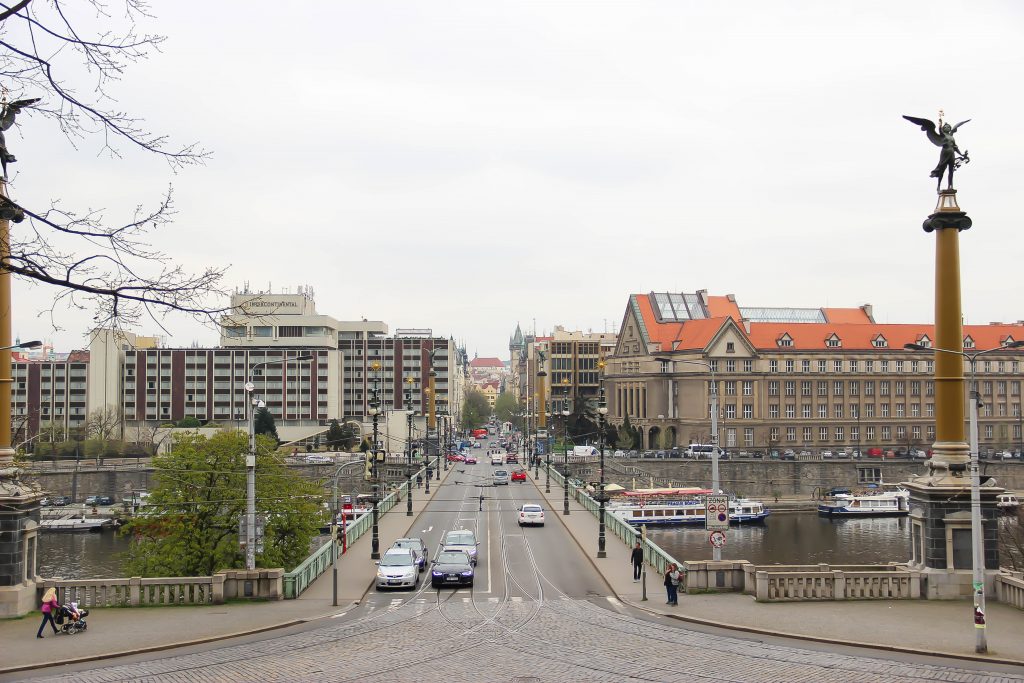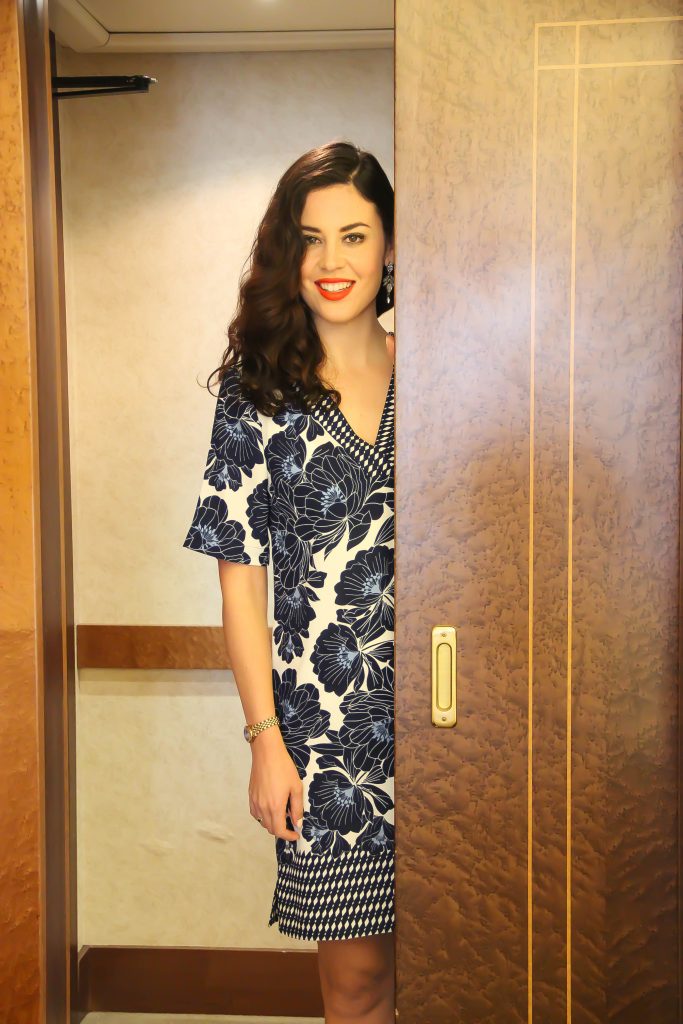 What I'm Wearing: Marks & Spencer floral dress, Dune heels
Location: The Intercontinental Prague, Czech Republic
Photographer: Tatiane Kozijn | Instagram: @tatianekozijn